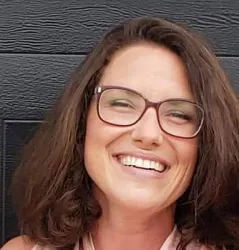 Latest posts by Sarah Caldwell
(see all)
New Girl is a sweet comedy about friends that is totally binge-worthy. If you've seen it, you know. If you love it, there are many other shows out there that you should binge watch next. New Girl has ended already, so it's high time you find something else to watch.
About New Girl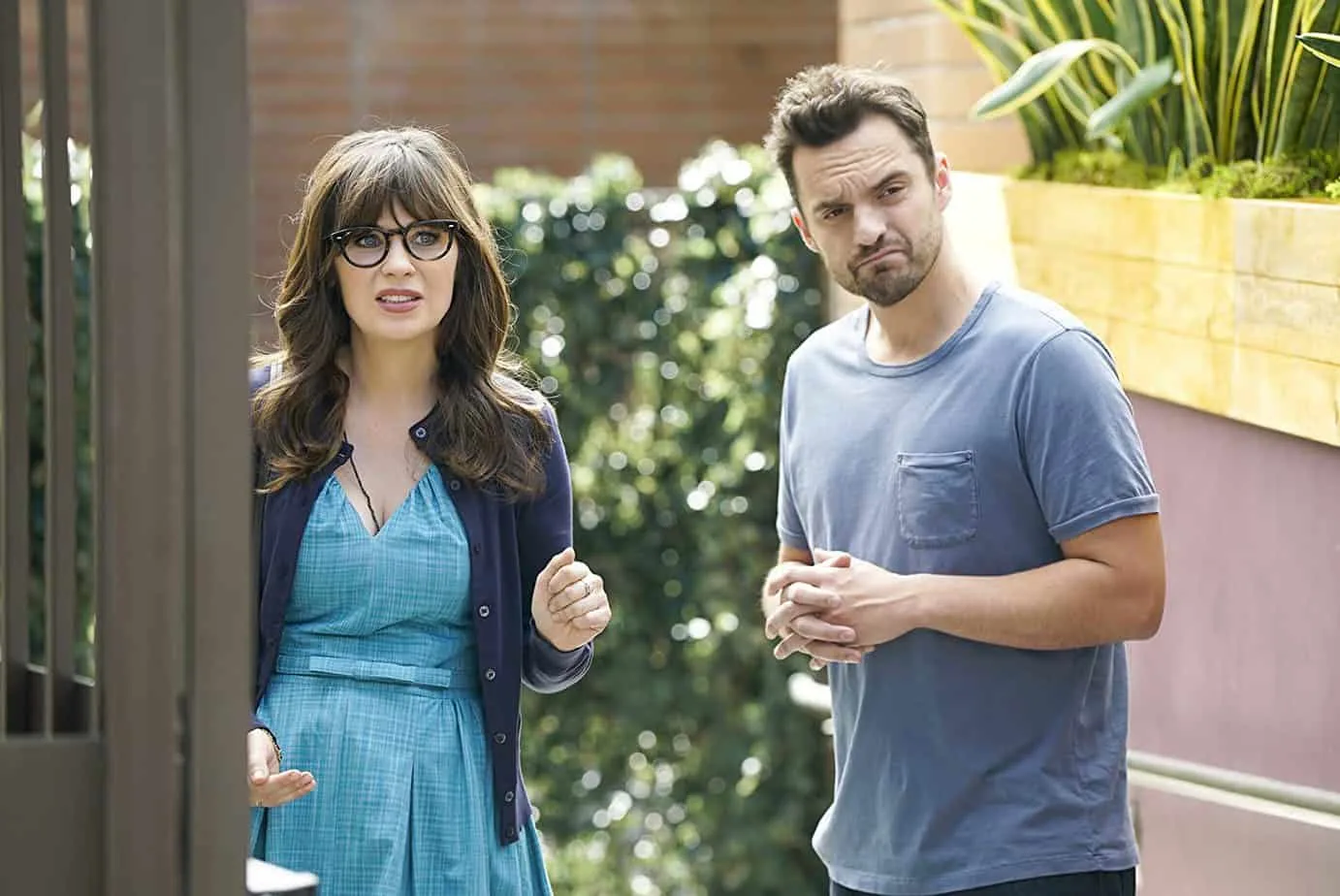 It's Jess! Jess, played by Zooey Deschanel, is an offbeat but endearing character who moves into a loft with three men after going through a bad breakup. The men think she's weird, and at first, they don't want her there, but she eventually wins them over.
They support each other in trials, relationships, and more. From Schmidt's crazy antics to Nick's sweet-natured personality, she finds her new roommates quickly becoming her friends. As their friendships grow, the TV show gets even more fun to watch.
Similar Shows
There are a lot of likable aspects of the show New Girl. From the strong female lead to the hilarious banter of the characters, or the journey of self-discovery to the building of lifelong friendships, there's something for everyone.
No matter what you like about the TV show, there's another show out there that plays on that same idea that you'll find amusing as well.
Try any of these delightful and addicting options if you're looking for something else you might enjoy just as much.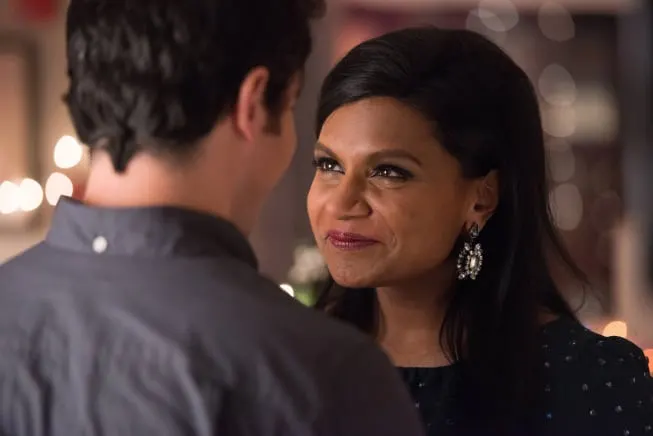 If you like strong female leads, The Mindy Project is another excellent choice. She's definitely quirky, but you'll find hilarious scenarios in which a highly intelligent and successful doctor just can't seem to figure out anything else in life.
With help from her best friend, she embarks on a journey to be a better form of herself, and they share their heartwarming friendship along the way.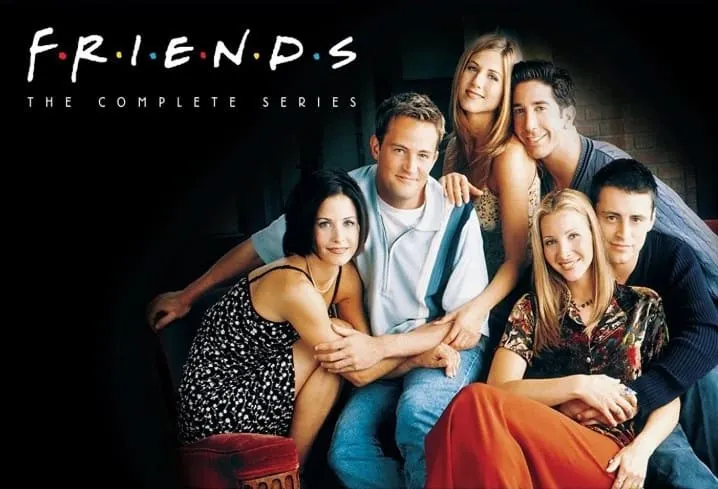 Classic, timeless, and iconic, Friends is the ultimate show about…friends. Friends is the original show about struggling to make it and learning that your friends are really the best family you'll ever have.
While it's more than twenty years old now, the problems they face and the adventures they have are still very relevant. If you've never watched it before, you're sure to love it just as much as people loved it when it first aired.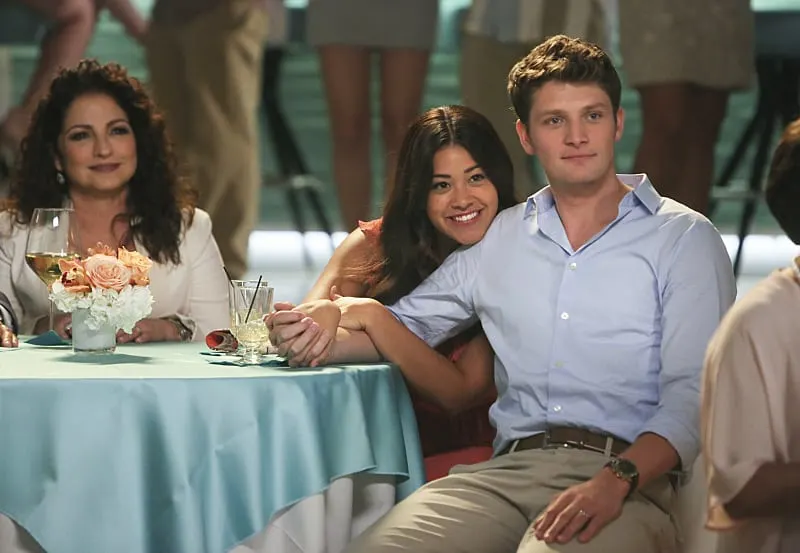 For a bit of a Latina spin on strong, female characters, give Jane the Virgin a try. Jane is a waitress at a Miami hotel. Her religious beliefs are strong, so when she finds out she's pregnant, despite being a virgin, hilarity ensues.
At a regular checkup with her doctor, she's artificially inseminated. As it turns out, the father of the baby is the owner of the hotel where she works. Oh, and he's married. Check out similar shows to Jane the Virgin here.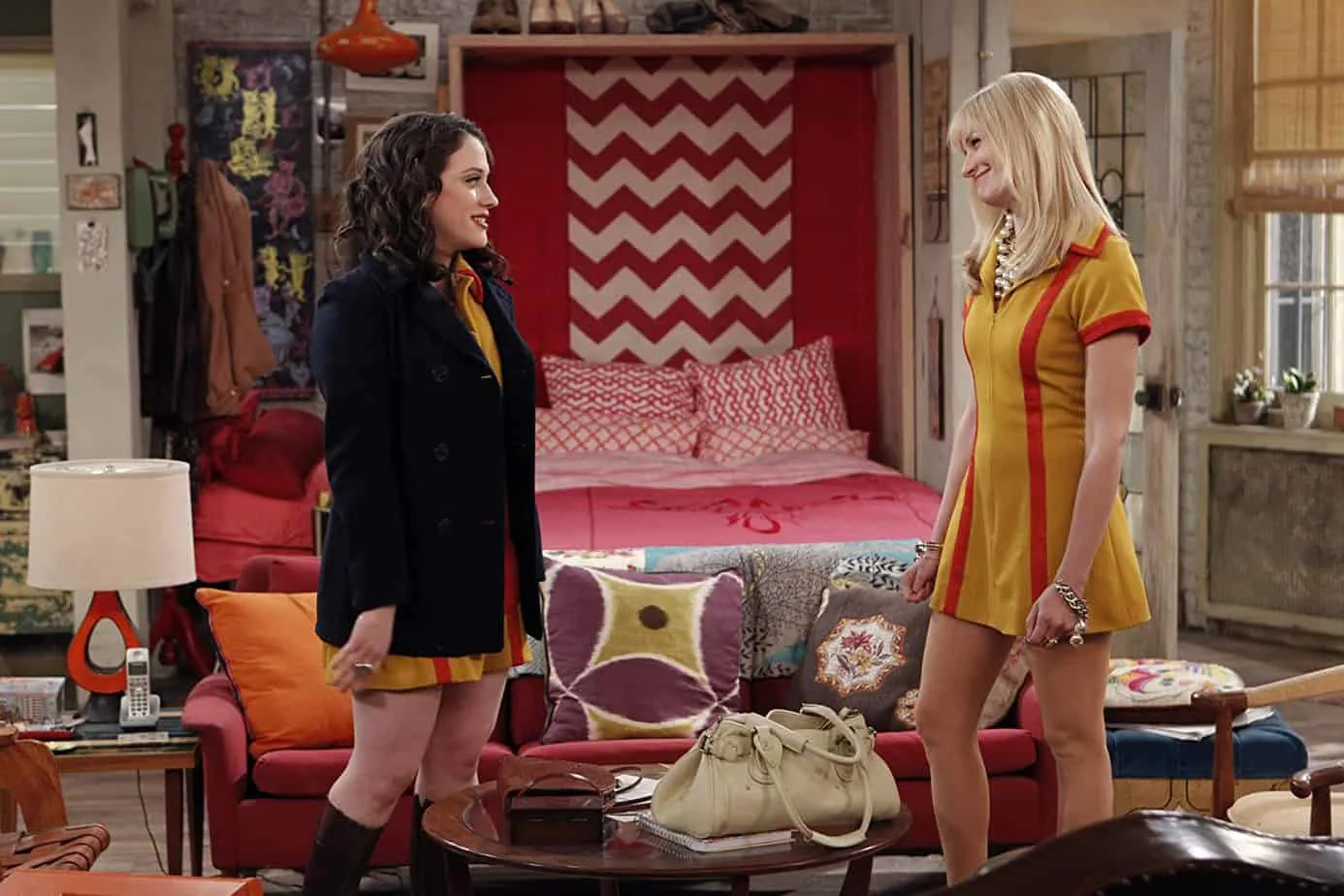 When the only thing these two girls have in common is a severe lack of money, they realize that maybe they have more in common than they thought.
Life brings us together in strange ways, much like Jess and her three male roommates. When the daughter of a billionaire and a hustler with street smarts meet each other waitressing, they decide to start a business together.
Things in the cupcakes business aren't always smooth sailing. When their plans don't go quite as they expected, they learn a lot about friendship, despite their differences.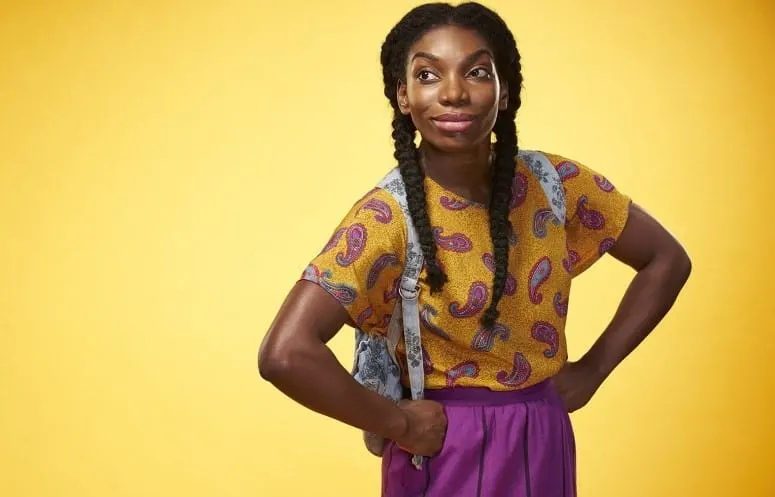 This is a British TV comedy that has a lot of similar aspects to New Girl, especially when it comes to self-discovery and supportive friends. Tracey is a virgin who feels like she still has a lot of untapped potential. The first step to figuring out who she really is and what she's capable of is losing her virginity.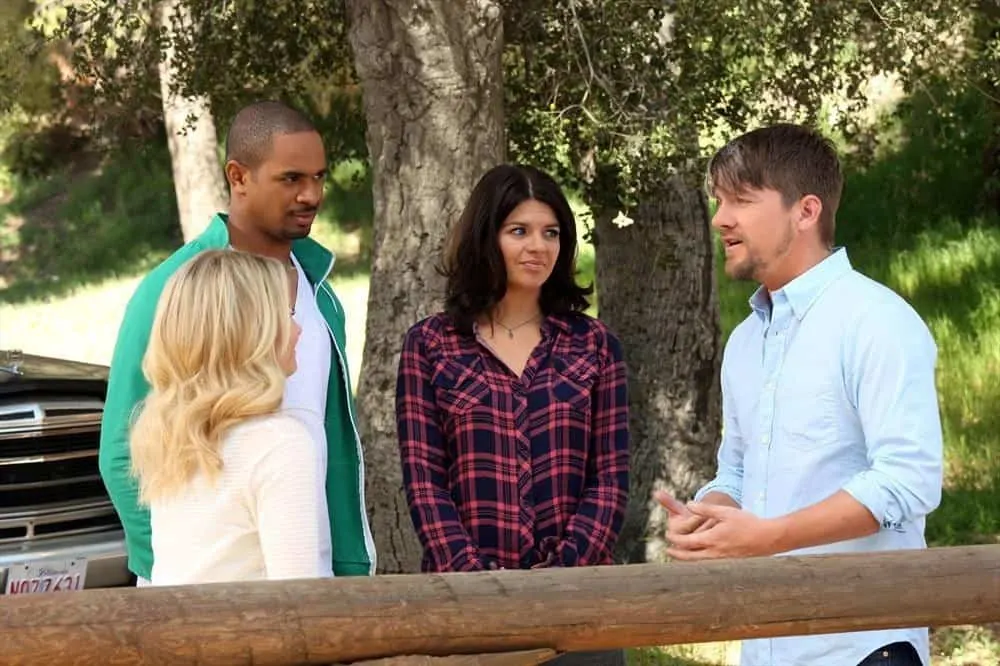 Sharing remarkable similarities to Friends, Happy Endings is about a group of six friends. There are three women and three men from Chicago (rather than New York) who struggle to navigate the dynamics of their relationships after a falling out.
Just as Jess and her roommates don't always see eye to eye, these friends experience what we all do. A failure to see past our own opinions and the consequences of losing our most valued friendships. Finding our way back isn't always easy, but it's worth it.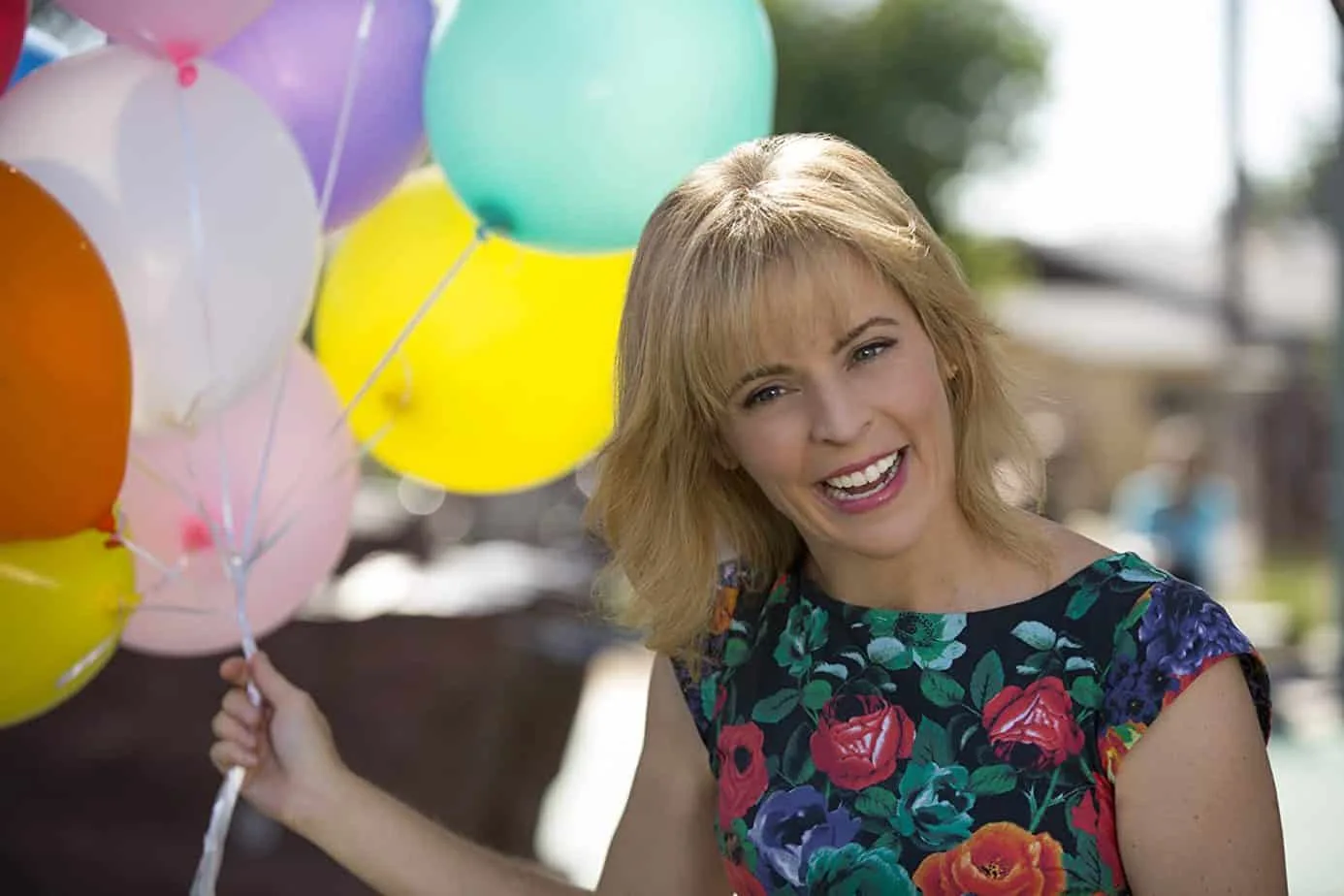 More self-discovery and awkward moments have us rolling on the couch watching Lady Dynamite. The show is loosely based on the life of a lead lady, Maria Bamford, and explores her path to figuring out who she is and what she's meant to do.
Much like New Girl, there's more than just a touch of insanity and uncomfortable situations.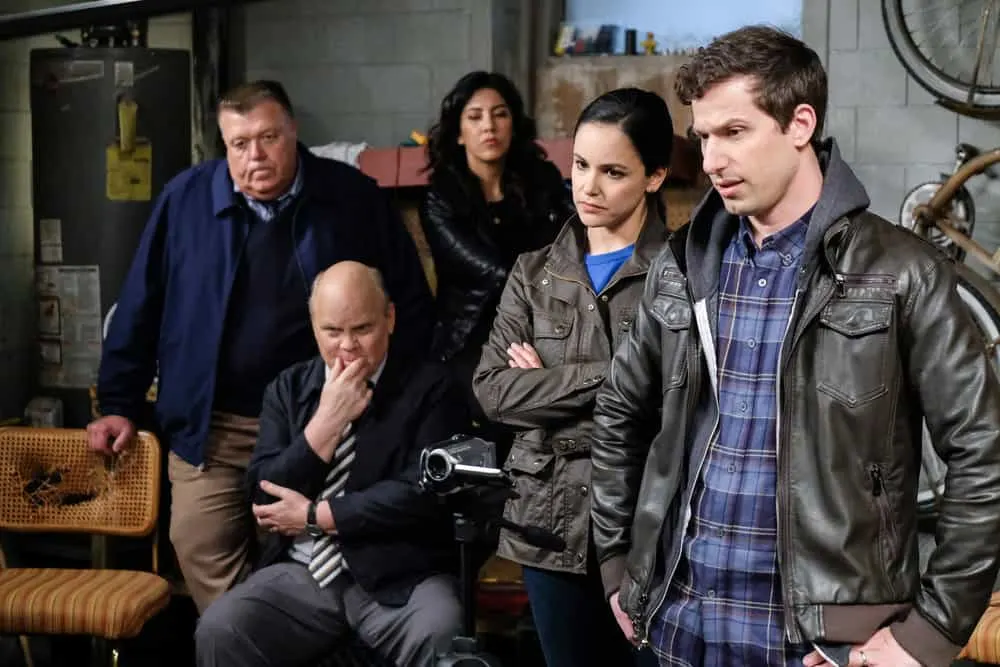 Who doesn't love a ridiculously funny (and sometimes just plain ridiculous) cop show? Following the lives of a group of eclectic New York City detectives, this is a single-camera comedy that will have you rolling your eyes, if not rolling with laughter.
After getting a new boss, slacker detective Jake Peralta, played by the loveable Andy Samberg, he's forced to shape up or ship out. How will he prove himself? Can he get his life together and start acting like an adult?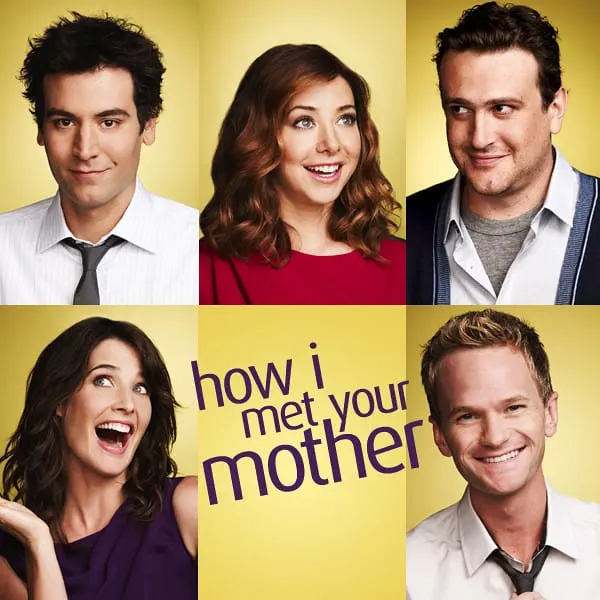 Part comedy, part mystery. This show follows a series of flashbacks that have us wondering for nine whole seasons, Who is their mother??
Through hijinks, romances, roommates, and friends, this sitcom is a heartwarming story of our narrator's journey through life. The TV series has concluded now, but you should definitely go back and watch it.
Just don't spoil the ending by watching the last episode first.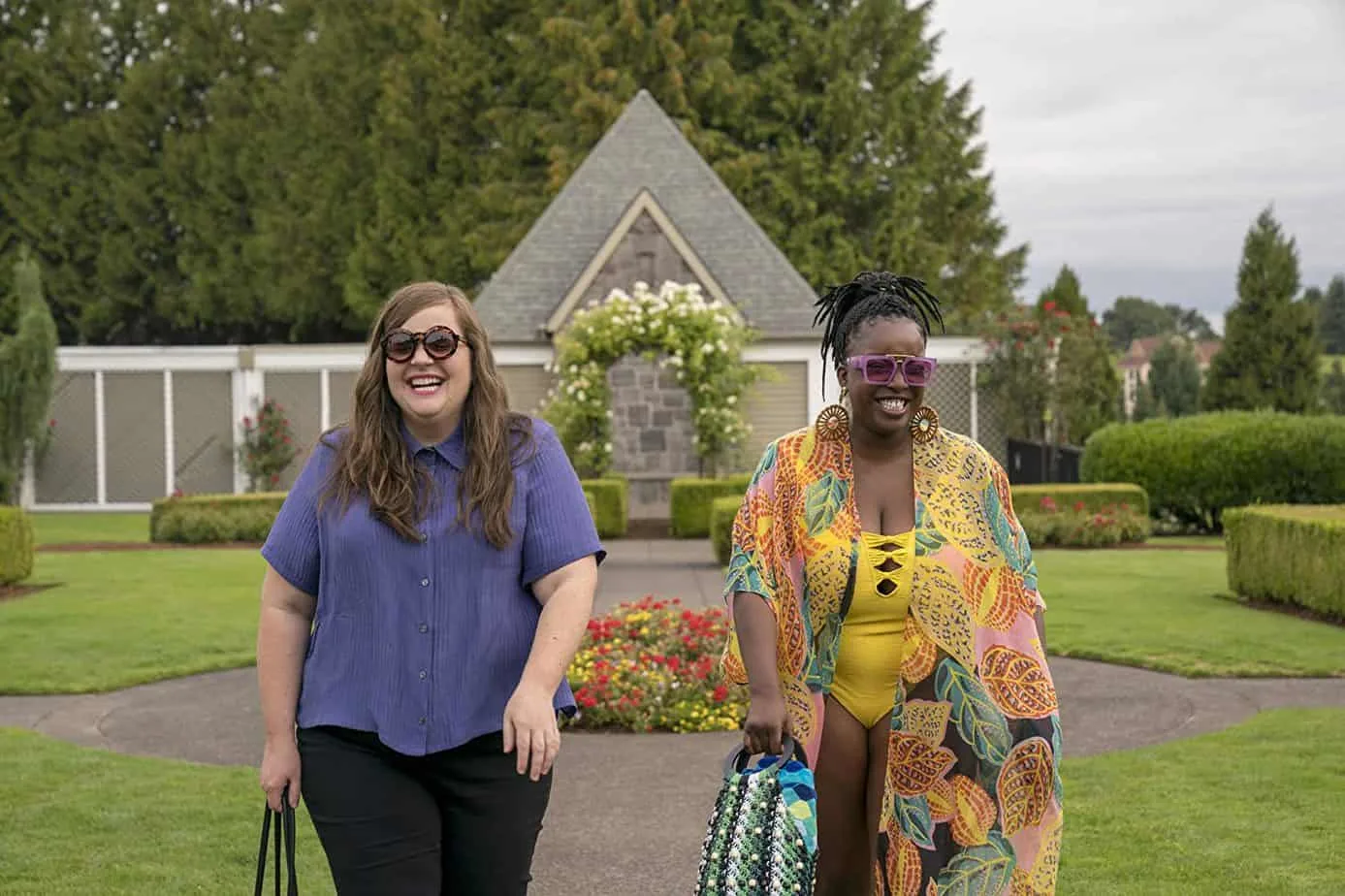 Much like Jess, Annie wants to change her life. Sick of a TV series of bad boyfriends, an overbearing boss, and sick parents, she's ready for her dreams to come true. She gets it in her head that the things stopping her from reaching her potential is her weight.
With the help of her friends, she embarks on a journey to lose weight and get her life started. Or, maybe not.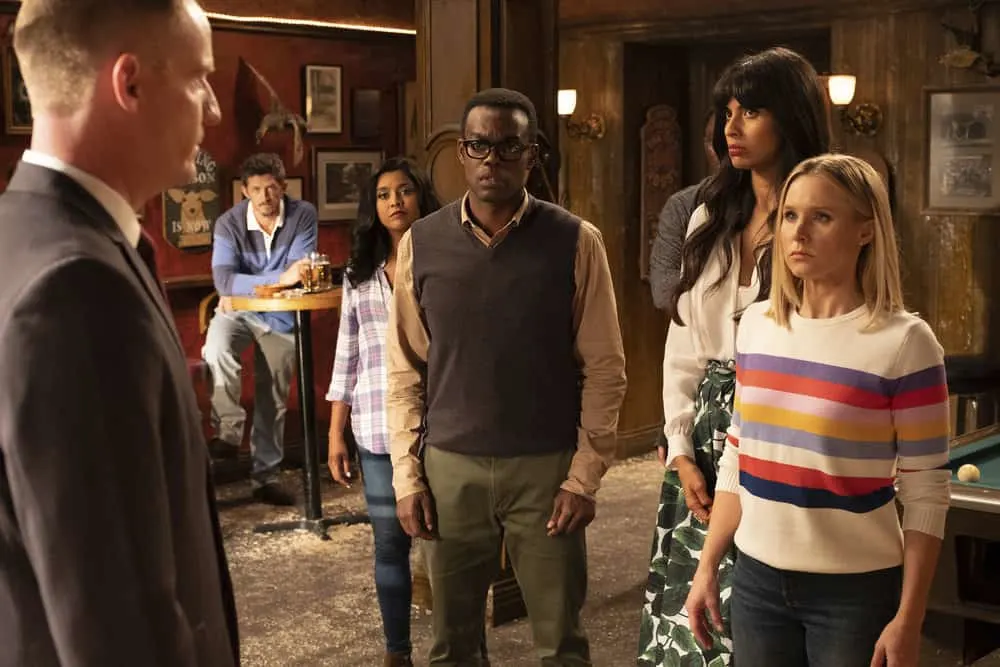 If you love cute funny girl Zooey Deschanel, you'll surely love Kristen Bell. The Good Place has a remarkable cast of those you've heard of, like Ted Dansen, to those you haven't yet.
The plot of this show is strangely unique. When Eleanor dies, she's welcomed into The Good Place by its architect, Michael. She's shocked to find out she's worth of such a fantastic afterlife.
Twists and turns reveal secrets that The Good Place residents aren't supposed to know, and they spend years rebooting The Good Place and fixing its problems. You'll enjoy the same underlying themes as New Girl, but with, well, death.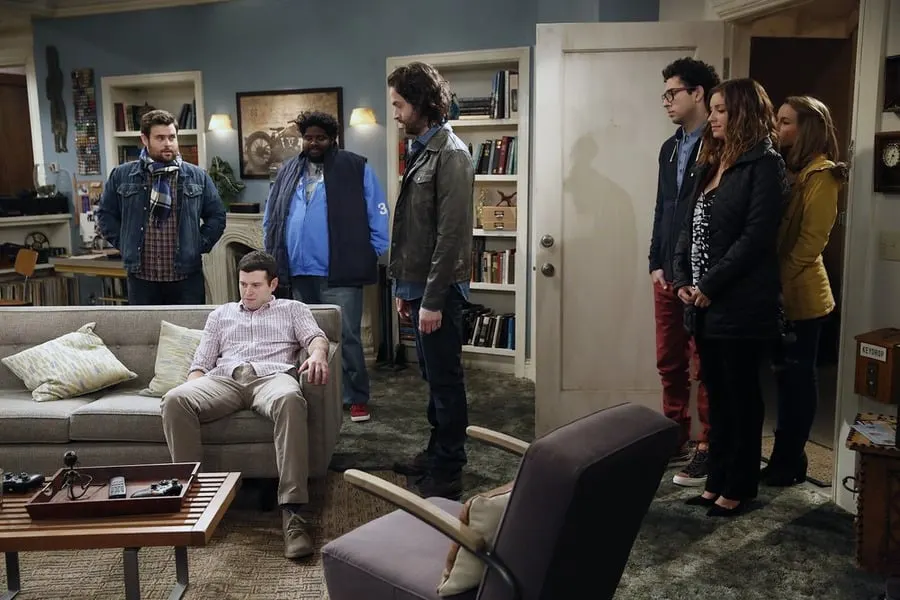 With a cast structure incredibly similar to New Girl, this sitcom follows two roommates. One is a womanizer and the other is a bartender. Sound familiar yet?
They have three other friends who are also struggling with adulthood and dating. There are three seasons of the awkward, but relatable adventures of these five people and you can enjoy it's hilarious quirkiness now.
Despite its cult following, this show doesn't get the recognition it deserves, and if you've never heard of it, it's high time you check it out.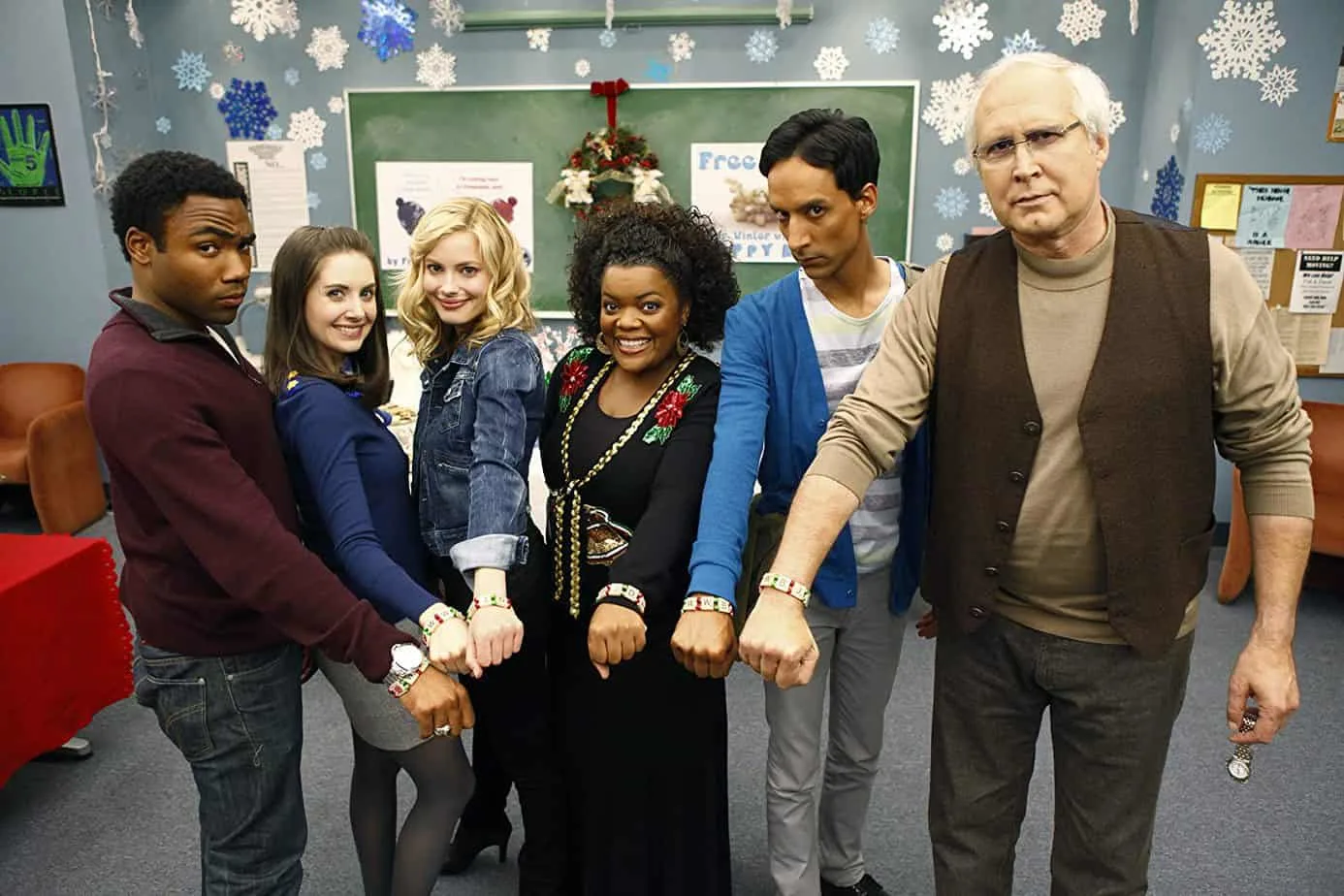 This is another underrated TV comedy with a cult following, but not many people have seen it. This crew is a young group of students at a community college in Colorado. They have unique personalities and exciting antics.
It's full of friendship, love, life, and plenty of other drama. Keep an eye out for subtle references to other shows and movies you love, because there's quite a bit of that, too.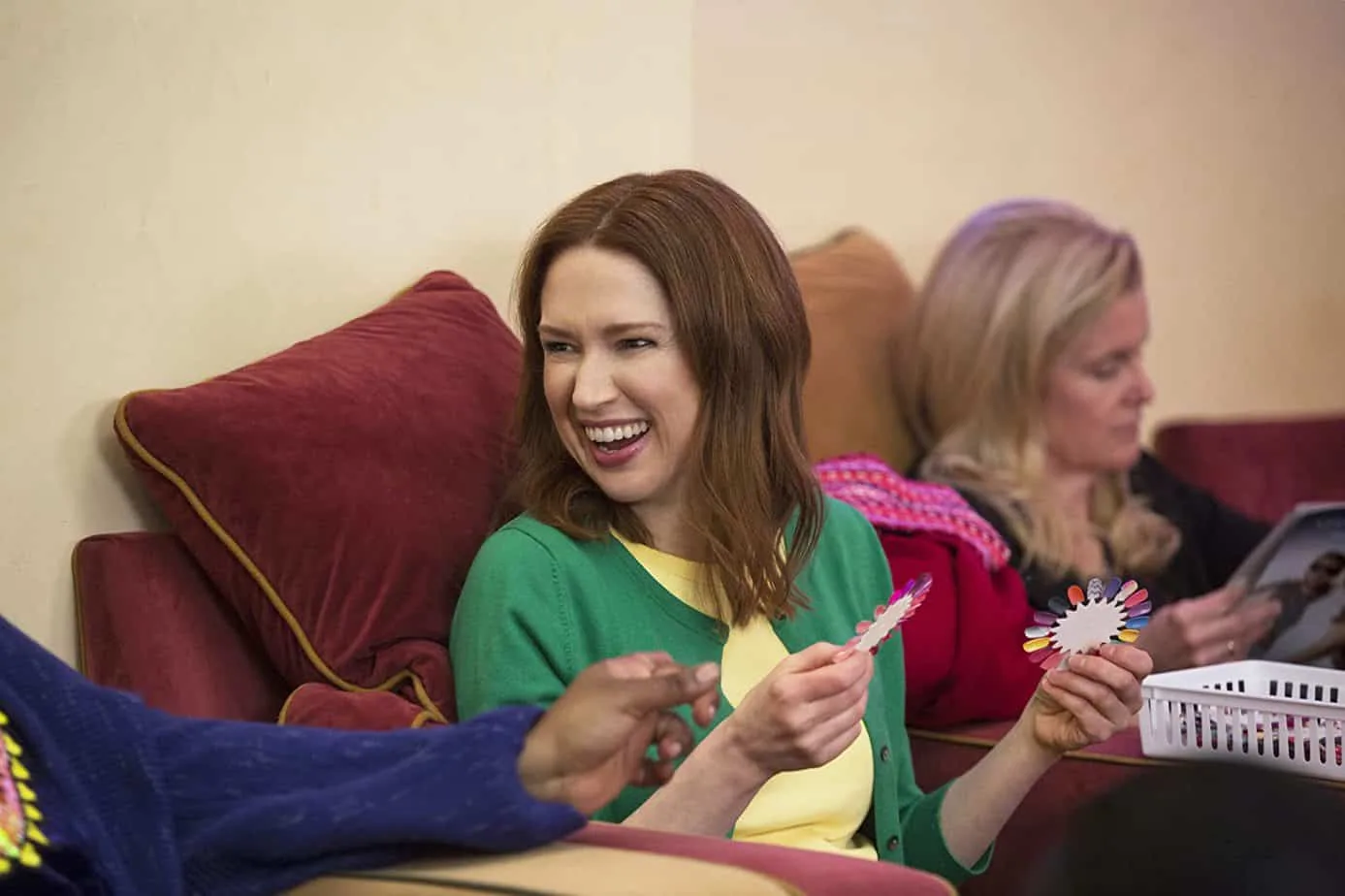 This dramedy gets insanely good reviews. Kimmy Schmidt moves to New York City after being rescued from a doomsday cult. She attempts to start her life over again, but being normal is tough.
She finds that on her difficult journey to normalcy, life is also wholesome and hilarious. It's the perfect self-discovery sitcom with a funny and relatable cast.
Kimmy Schmidt may fill the Jessica Day-shaped hole in your heart.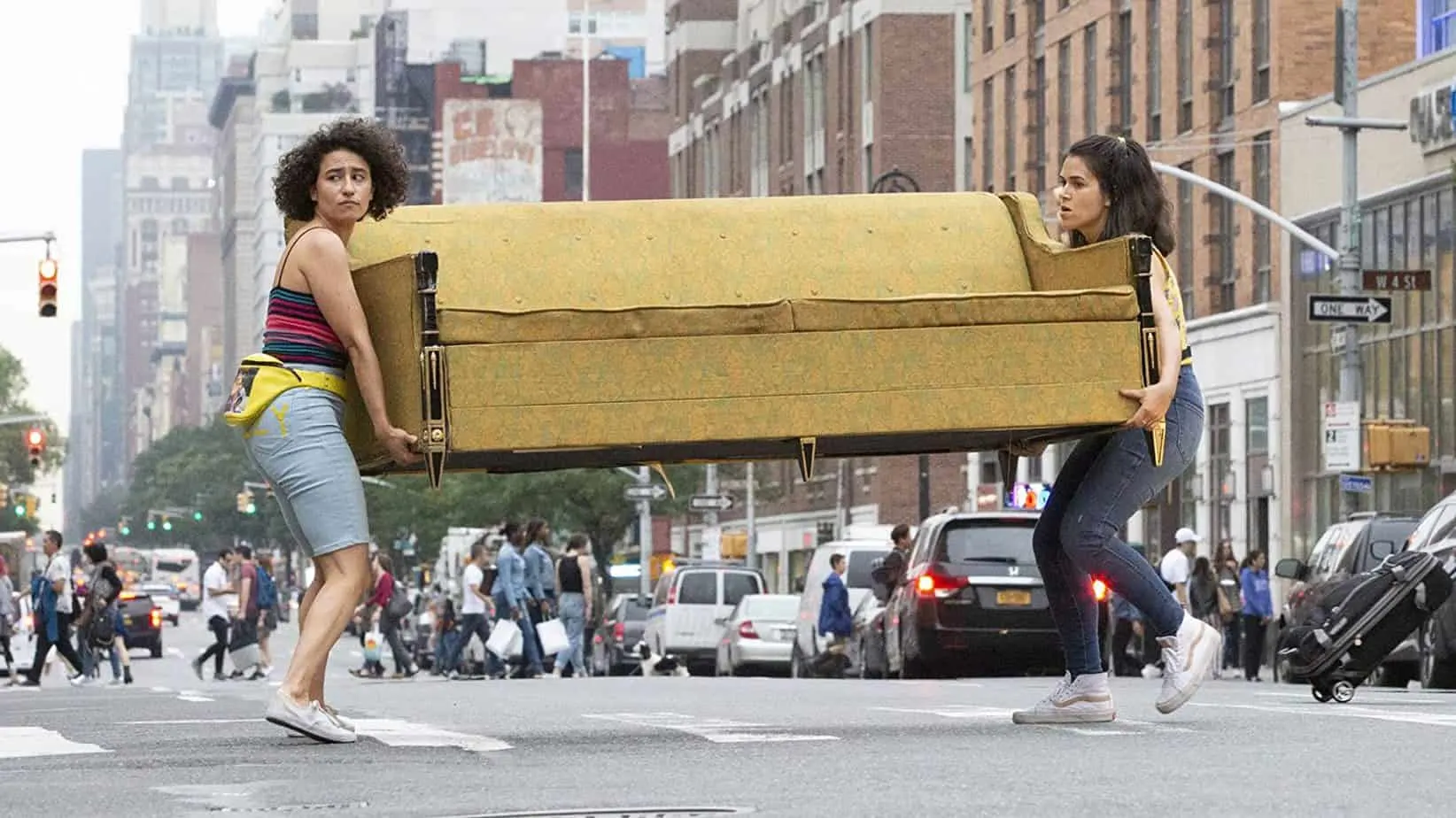 Looking for more women's power? These two female leads will have you laughing at all of the ridiculous things life throws their way. Daily life in New York City is anything but boring, and you'll find something oddly familiar about their mishaps.
If you're a fan of New Girl, you'll definitely enjoy these two ladies and their hectic lives full of adventure.
FAQs About Shows like New Girl
What type of show is New Girl?
New Girl is a sitcom for general audiences. It's a single-camera comedy that follows the lives of four roommates and their friends. It's quirky and funny and has a strong female lead. While it's not for everyone, it's generally lighthearted and fun to watch.
Is Happy Endings on Netflix?
Well, it used to be. This fun show features six Chicago residents that were easy to stream if you had a Netflix account, but it has since been taken away. If you want to binge Happy Endings, you'll have to do so on Hulu or Amazon Prime Video.
Why was The Mindy Project canceled?
Unfortunately, ratings for The Mindy Project weren't very high, leading the show to be canceled after three seasons. Mindy Kaling can be a polarizing personality. Some love her and some hate her.
The brilliance of her acting is lost on those that struggle to separate her skill from her personality on The Office, where she skyrocketed to popularity playing the character, Kelly.
Despite playing an unlikable airhead, Mindy Kaling has done some other really great things, so luckily for you, Hulu picked up The Mindy Project after its cancelation and you can stream it there now.
Was Jane the Virgin canceled?
Jane the Virgin ran for five seasons before it ended. Now the show is on Netflix, so you can watch it anytime. It's not one of the most popular shows on the CW, but it's a cute sitcom with plenty of plot twists to keep you entertained.
Is Lady Dynamite based on a true story?
Lady Dynamite ran for two seasons and stars comedy legend Maria Bamford. While it's not a true story, many of the episodes are based on Maria Bamford's life or are inspired by events that really happened.
Is How I Met Your Mother Coming Back to Netflix?
Right now, How I Met Your Mother is currently streaming on Hulu. While it used to be on Netflix, Netflix lost the rights to stream the show. It's unlikely it's coming back, so if you don't have Hulu but you'd like to enjoy this popular show, you'll have to bite the bullet and subscribe.
What is the best Community Easter egg?
Community is one of those shows you could watch over and over again and never catch every embedded reference. The show is full of Easter eggs for the finding, but unless you know what to look for or you understand the reference well, you may not ever see them.
From homages to paradies, Community does it well. Perhaps one of the best Easter eggs is an homage to Beetlejuice. One of the rules set forth in the Tim Burton film is that if you say Beetlejuice's name three times, you can summon him.
Apparently the same logic applies to Community. However, they were playing the long con, and it took three years to pull it off. Sprinkled into the first two seasons, Annie says his name only twice.
Then, in the third season, she finally mentions his name for the third time, and you can see him walk by in the background.
Which Show is For You?
Picking a new show to watch depends on what you liked about New Girl. These shows all share something in common with New Girl, but if you prefer shows with strong female leads, then The Mindy Project or 2 Broke Girls may be the most logical place to go next.
If you like the camaraderie and the friendships, try Friends or Happy Endings. Both have a very different feel, but center around the importance of having good friends and cherishing them.
If what you like most is the quirky banter, then you may feel more at home with a show like Brooklyn Nine-Nine, The Good Place, or Community. The choice is yours. Happy binging!
Recommended Reads: