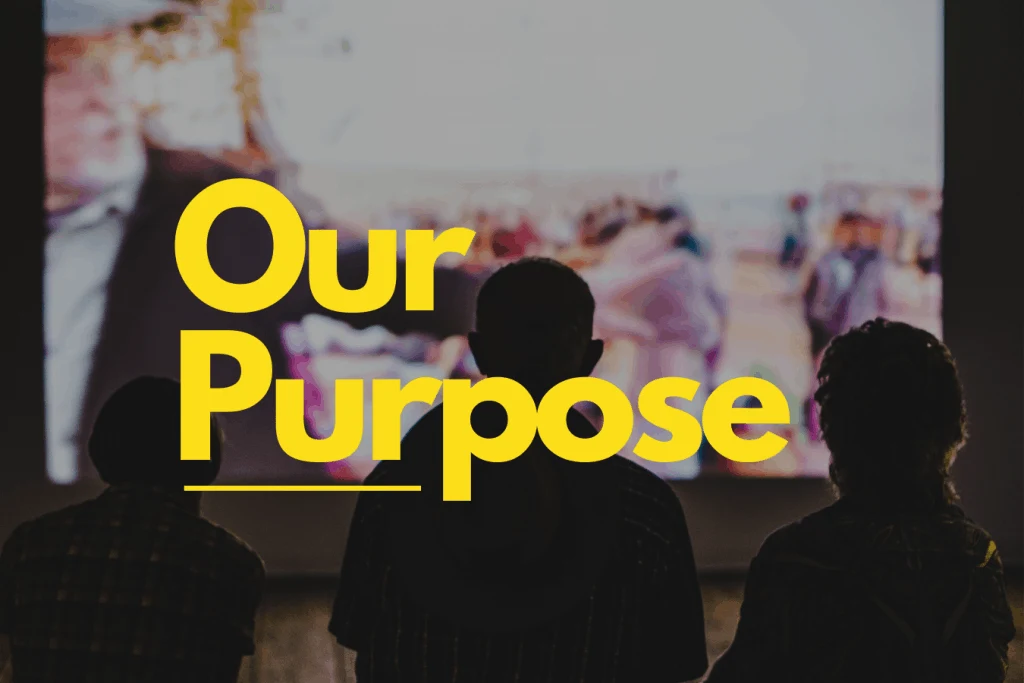 Guiding cinephiles through a digital journey to find their favorite new content.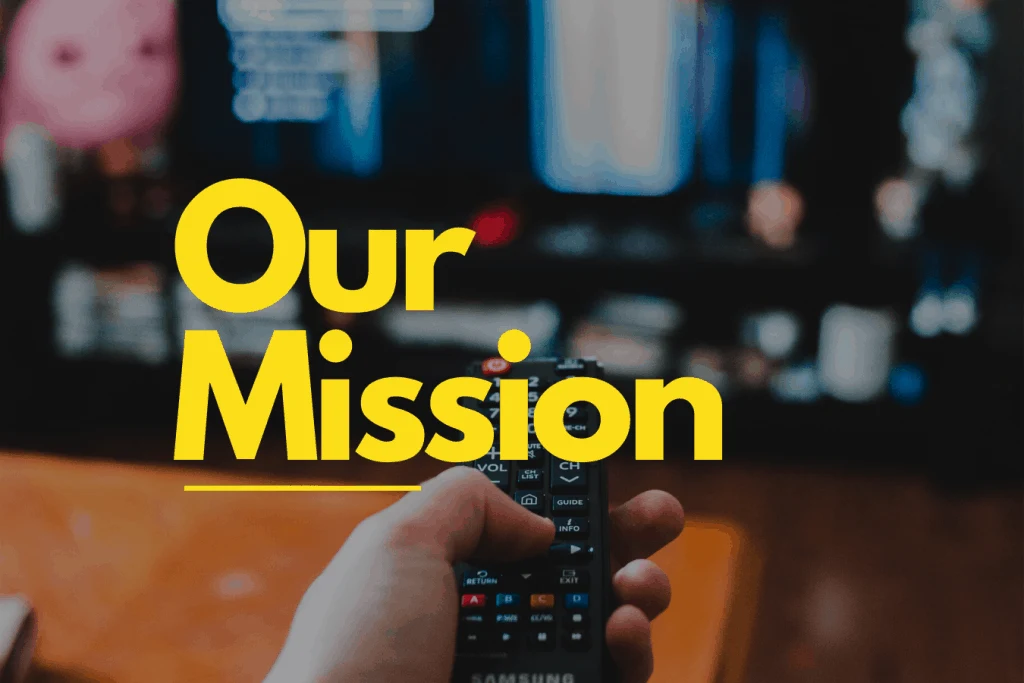 Making it simple to find something to watch tonight.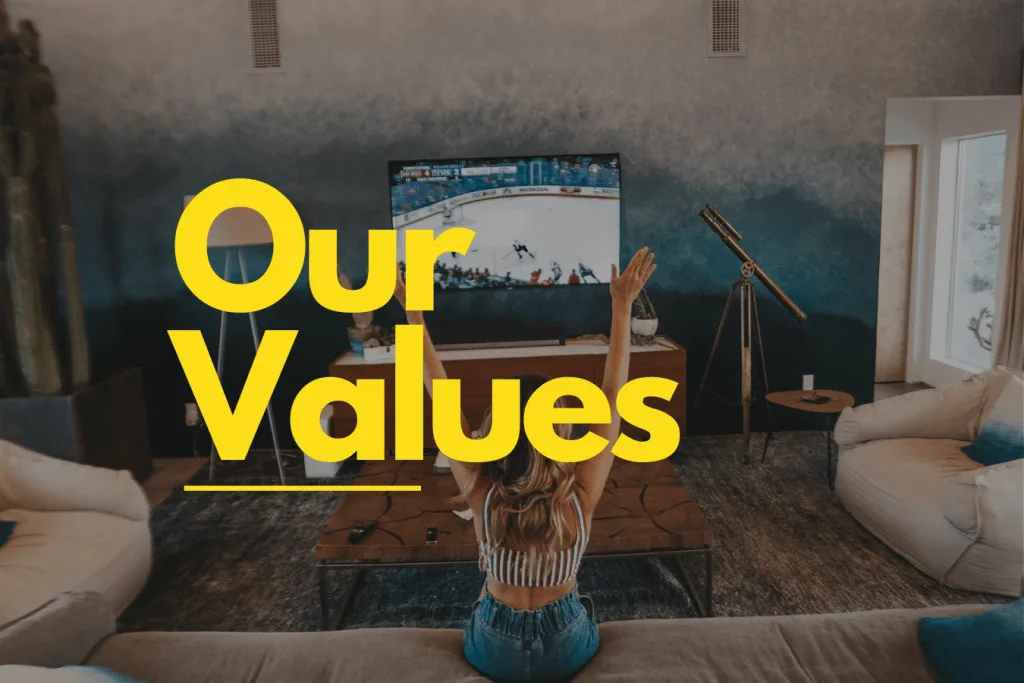 Quality content worth watching, Informative, Inspirational.
Founded in 2019, Data Stream Diva has been dishing out awesome recommendations ever since. Learn more.
– WELCOME –
We've all been there – the sad (and sort of empty) feeling you get after you've finished binge-watching your favorite TV show. It's so hard to let go of your favorite characters when a show is over. Even if the show ended the way you wanted it to, it's no surprise that you're left longing for more.
But you know what we decided? We don't want to feel that way anymore.
That's why we decided to create Data Stream Diva. We've completely dedicated ourselves to helping other people who consider binge-watching their favorite hobby find great content to stream.
And with all of the different titles (and streaming services) that are now available, we know how frustrating it can be to try out a new show, only to waste a few hours to find out we don't like it.
No more.
That's why we've dedicated ourselves to helping you find the best TV shows and movies for your tastes. But, there's so much more we have in store for you too.
We've got a whole team here ready to make recommendations to you. And we aren't just couch potatoes who enjoy flicking through the tube. We're a team of cinephiles. Collectively, we've watched over one hundred thousand hours of TV shows and movies combined. We're a little more than obsessed with the thrill that can be found in watching a new TV show that's perfectly suited to our tastes.
And while we love watching movies and TV shows, we don't just fill our reviews up with our passion. We have a team of industry experts that'll help you to discover the best flicks for you to watch and suggest some titles you may not have ventured to watch.
No matter what your taste in cinema is, what type of movie or TV show you're looking to settle down to at night, or how many times you love to re-watch your favorites, we're here to guide you through all of the help you need. We'll assist you in narrowing down your choices for TV shows and discover new streaming platforms to try out!
– OUR MISSION –
Our promise is to give you recommendations for shows you'll actually want to watch!
Before we make every recommendation we list on our site, our team of experts watches the entire TV show or movie. Our biggest goal is to deliver raw and honest reviews to your screen! We're here to direct you through every "play" button you click on.
– WHAT WE OFFER –
Whether we're suggesting things to watch based on what you already love or we're recommending something brand new, you can trust that our thorough reviews will give you all the information you need to decide whether it's something you'll like or not.
For a long time, we took recommendations from friends, bounced from show to show aimlessly, hoping we'd like it, and wasted countless hours on the first season of a series only to find that it simply wasn't for us.
That wasn't much fun, and we're pretty sure you probably agree. There has to be a better way to figure out what you like. That's where we started.
– HOW THIS WORKS –
We knew there had to be a formula, much like what Netflix uses, to sift through all of the content out there and pinpoint exactly what you'll like based on what you've already watched.  Our team of experts carefully goes through a review process to make sure we treat each TV show and movie fairly. We bring our expertise to make only the best recommendations (and guides) to help you figure out what's best for you.
We search for top-rated, new, exciting, and unique cinema. We'll watch through the entire movie/TV show and take notes as we're doing so.
We record every thought we have while watching. If there's a plot hole, we'll find it. If there's a strong point in the cinema, we'll write about. You'll know what we love (and what we don't), throughout every part of the film.
We answer any and all community inquiries as they arise.
We may not be as sophisticated as Netflix, but you can't replace the human element we offer. The humor, the opinions, and the honesty are all things we strive to bring to the table, so that no matter what, you can trust what you read here.
We don't all have the same taste, but that's what makes us special. We won't always hit the nail on the head, but we try really hard to do our best so you'll keep coming back for more advice.
In fact, we compile lists for that very reason. Not only do we review individual movies and TV shows, but occasionally we'll put together a custom catalog of movies or TV shows similar to those you already love.
What we hope you'll find are a wide variety of options to keep you entertained and reassure you that you'll like whatever it is you choose to watch next.
Our ultimate goal is to provide you with the power to make decisions with confidence, no matter what it is that interests you.
From drama to comedy and horror to romance, there's something here for everyone.
– CORE VALUES –
Honesty
Excellence
Power
Clarity
– OUR TEAM –
– Head Cinephile, TV Geek and Superfan –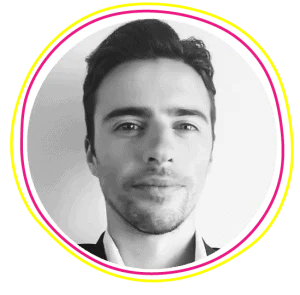 Roman fell in love with the art of filmmaking when he was just a small child. While it had originally started off as a passion, it's now turned into a full-blown obsession. He thinks there's nothing else as cool as creating your own world and characters. And as much as he loves creating his own stories, he loves being thrown into other people's imaginations by watching movies. In Roman's mind, there's no better escape from the stressors of reality than by spending a few hours in someone else's world.
Why am I giving advice on Data Stream Diva?
I love being sucked into a different world where there's endless possibilities! I want to help other people discover the best of the best. I hate wasting time watching bad movies, especially when so many people have hyped them up to be worthy of five stars. I've decided life is too short to waste anymore time on bad films!
What's your all time favorite TV show?
I love ER! This was one of the first shows I really got hooked on. I loved watching everything slowly unravel on screen. From the decisions of the doctors, to the dialogue, to the different camera angles used to build tension.
What movie do you believe everyone should see?
The Lord of the Rings series. I know this isn't one movie, but I do think it's a great movie series. There's so much about this series that no other movie (or movie series) will ever be able to top in my opinion.
Who is your favorite actor/actress, and why?
I love Sean Connery. I mean, do I really need to say more?
What's the best piece of advice you have for finding quality content to watch?
Always push yourself outside of your comfort zone. Don't just settle into viewing one genre of movies and TV shows. There's so much out there for you to explore!
OUR TEAM
Kat Dent – Comedy Movie Maniac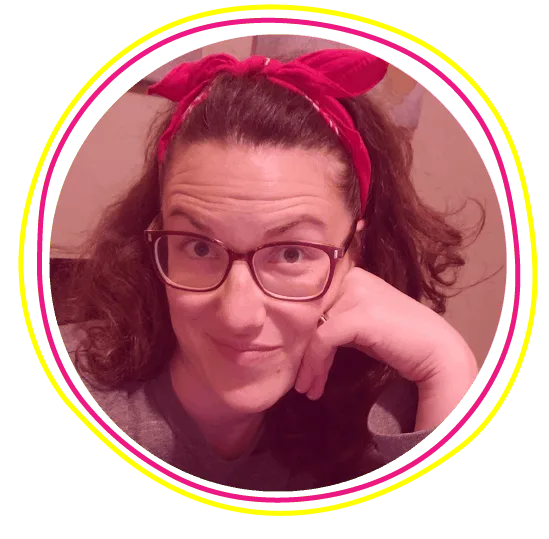 Kat loves the artistic experiences to be found inside of TV shows and movies. There's no style of movie or TV show that Kat won't try watching at least once. Even if something has really bad reviews, Kat's still going to give it a try!
Why am I giving advice on Data Stream Diva?
There's no shortage of movies, television, and anime to watch, and that's how I like it! I loves nothing more than relaxing on my couch in the evenings, scrolling through streaming apps, looking for the next best thing. My parents were true cinephiles who sparked my love for Classics like Gone with the Wind and West Side Story. Now, I carry on the torch. Besides old cinema, I enjoys watching horror movies, mob movies, and animated movies.
What's your all-time favorite TV show?
I am a fan of narrative deep dramas like Dexter, Breaking Bad, and The Sopranos and animated series like Batman: The Animated Series, Avatar: The Last Airbender, and Yu Yu Hakusho. But if I had to choose, I would pick The Office because she's watched it the most.
What movie do you believe everyone should see?
I loves the movie Goodfellas for its drama and nail-biting tension, the LOTR trilogy for its sheer brilliance, and the film Attack of the Killer Tomatoes for its campiness and silliness.
Who is your favorite actor/actress, and why?
I consider my favorites a three-way tie between Betty Davis, Marilyn Monroe, and Meryl Street. I consider all of these actresses a class above the rest when it comes to portraying characters and feels that they uplift any movie or television show they're in.
What's the best piece of advice you have for finding quality content to watch?
I recommend using search engines to input keywords like "movies/tv shows like X" because there are bound to be content writers who've already grouped your favorites together!
Stephanie Jensen – Horror Movie Expert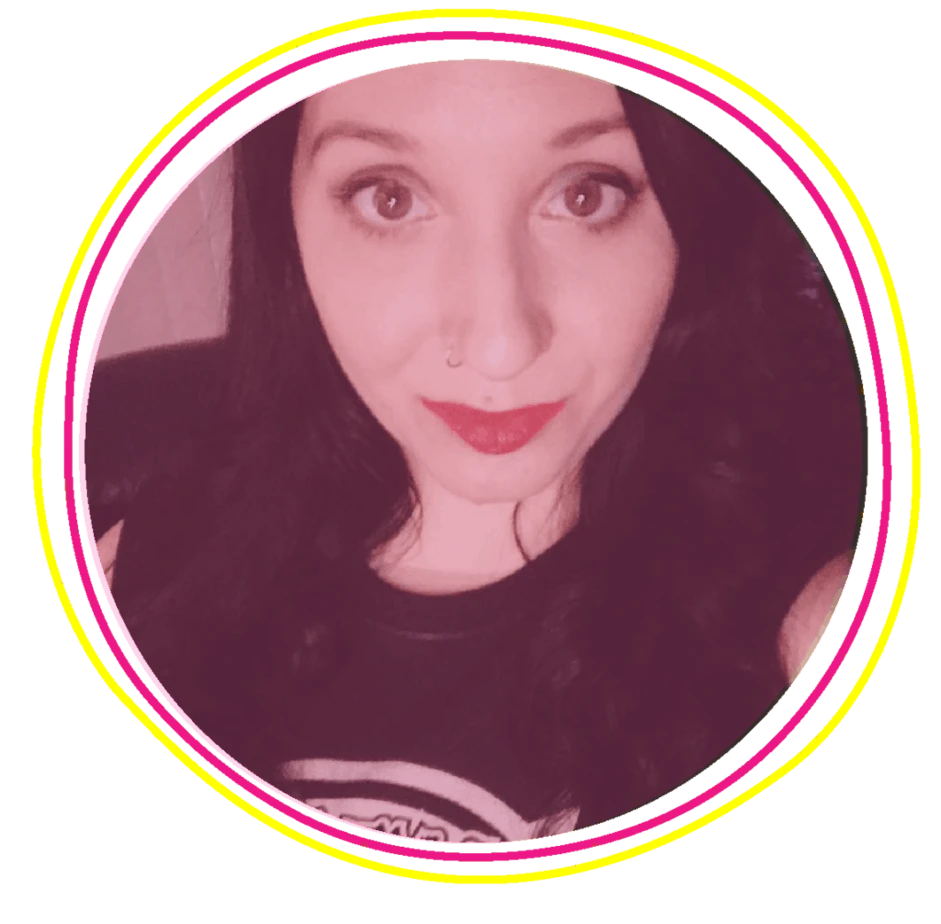 Stephanie Jensen loves nothing more than to throw on some PJs and watch Netflix or Shudder. She's a horror fanatic, and you'll probably see her reviewing horror films and shows on Data Stream Diva. She encourages everyone to stay spooky and to watch scary movies.
Why am I giving advice on Data Stream Diva?
I love entertainment! Im a big film buff and im always watching different shows on Netflix. I know some shows and movies are better than others, and i want to be the one to tell viewers what they should watch.
What's your all-time favorite TV show?
That is a hard one! I've been obsessed with Breaking Bad and Ozark lately, I also loved Game of Thrones. I'm a big true crime fan so Unsolved Mysteries is also up there.
What movie do you believe everyone should see?
I have two. Pulp Fiction and the original Halloween.
Who is your favorite actor/actress, and why?
Samuel L. Jackson is my favorite actor. No matter what role he plays, he's always amazing. Jamie Lee Curtis is my favorite actress. She's not only iconic but every role she plays, she's amazing.
What's the best piece of advice you have for finding quality content to watch?
The best piece of advice I can offer is to look for something unique. Hollywood tends to remake films/series or rehash similar concepts because that's what sells. Spread your wings and find something different. Also, support indie directors. There are so many good indie films out there. Most of them are free or cheap and you can find them easily online. If you like specific genres, you can find genre-specific streaming services to find more of these films and series. For example, I'm a horror fan and I love Shudder, the horror streaming service!
What is your social media?
I'm a horror writer. You can find me on Instagram at @infernal_horror and on Twitter at @infernalhorror3!
Alvin Dy – K-Drama Buff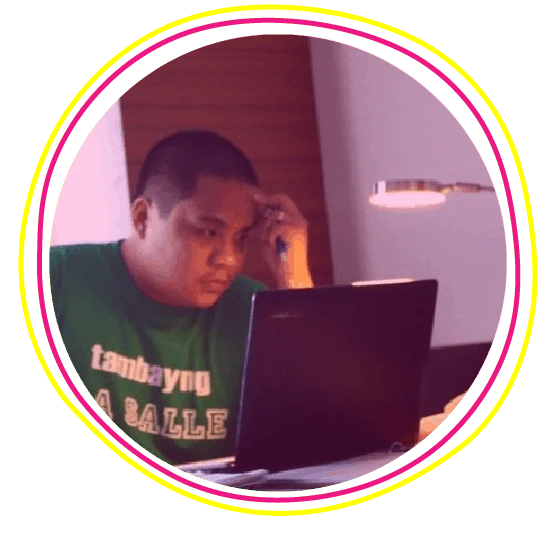 Alvin spends most of his day writing, or binge-watching his favorite series on Netflix. He gives everything a try but is partial to K-dramas and K-movies. But, you wouldn't be surprised to find him enjoying sci-fi flicks, once in a while. His favorite pasttime? He loves scaring himself by watching horror films alone.
Why am I giving advice on Data Stream Diva? 
I love how stories can be told by simply putting scenes next to each other. It's up to me to figure out the rest and I love that! Movies and TV shows are visual books. I want to help more people to see flicks with the same perspective!
What's your all-time favorite TV show?
Pachinko!
What movie do you believe everyone should see? 
I love Parasite and I know a lot of other people did too. I think it's a great movie everyone should see; it's so unique!
Who is your favorite actor/actress, and why?
Song Joong-ji is my favorite actor. He's always filled up the screen with his large personality and that's why I admire him!
What's the best piece of advice you have for finding quality content to watch? 
I think that it's important to talk to your friends! They're people you like and trust, that's why you hang out with them. If they've got suggestions for you, you may be surprised at the cool TV shows you discover.
mELIKA Jeddi – Habitual Binge-Watcher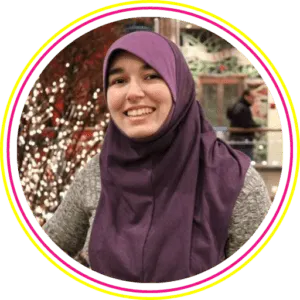 Melika loves the emotions she gets from watching a good movie. Sometimes, a great TV show or movie will completely change the way she views the world. She's always looking to expand her horizons, and she wants to help other people too. While she enjoys watching TV to be entertained every once in a while, she wants to learn how other people view the world. And she wants to help you get a new perspective on different things too!
Why am I giving advice on Data Stream Diva?
I feel like the term binge-watching was invented for me! Seriously, when I get hooked on a show, nothing can stop me watching it at every chance I get. I've seen hundreds of amazing shows, and so I love being able to advise others on what's out there. I like movies too, but shows are my ultimate form of media.
What's your all-time favorite TV show?
This is a tricky one! There are a good few shows that could easily have earned the top spot, but if I have to choose just one then I'll go with Heroes. I love the character development and the dynamics between everyone, and the plot is so engaging.
What movie do you believe everyone should see?
The Prestige. Christopher Nolan is an absolute master at crafting genius plots, and in my opinion, The Prestige is his crowning glory. I'd recommend everyone to watch it at least once, it's utterly magnificent.
Who is your favorite actor/actress and why?
Again, this is a toughie! However, as the question asks 'favorite' and not 'best', then I'm going to count how much I like them as well as how talented they are. So I'm going with Daniel Gillies, as not only is he great in The Vampire Diaries/ The Originals, but I met him in person at a convention and he's absolutely lovely. Very funny and down-to-Earth.
What's the best piece of advice you have for finding quality content to watch?
Hmmm, I think this varies by person, as everyone has different tastes. However, a good plan is to find lists of shows about themes/ genres that you like, and see which one calls out to you the most. The articles here on Data Stream Diva can certainly help you there!