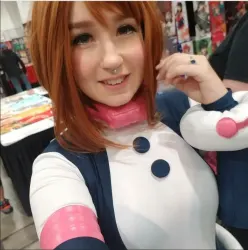 Latest posts by Katrina Dent
(see all)
Peaky Blinders is a British television excellence. This period crime drama created by Steven Knight is as fun as it is quirky, with a vast cast of characters the audience can't help but fall in love with. Set in Birmingham, England, this British Crime Drama series follows the Shelby family after World War I and is loosely based on a real 19th-century gang of the same name.
Featuring an all-star cast led by Helen McCroy, Paul Anderson, Joe Cole, and of course, Cillian Murphy with plenty of recurring cast members throughout the series, the acting is always incredible. Although the show started in 2013 on BBC Two, the show was finally adopted by BBC One in 2019 along with a Netflix deal.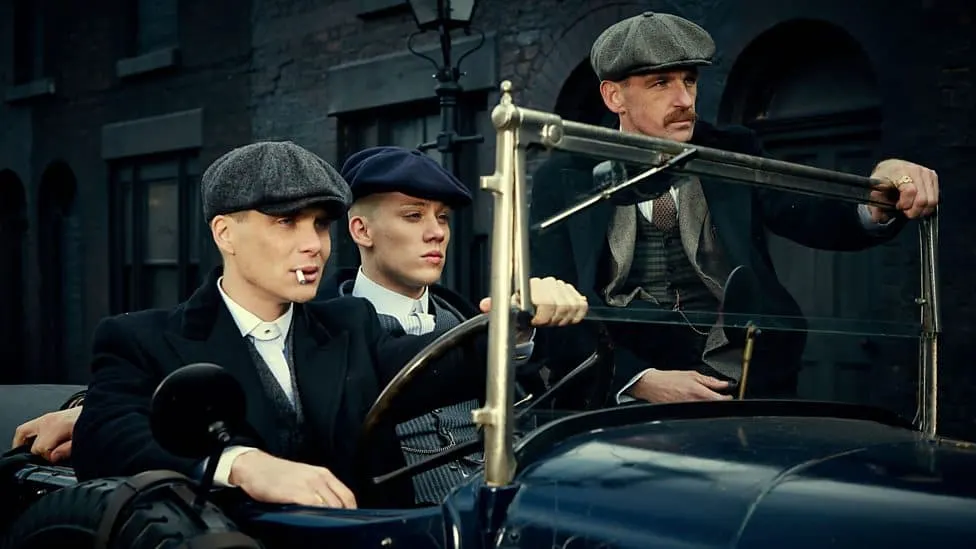 There's only so many times you can watch the same show over and over again, and as binge-worthy, as Peaky Blinders is, we need some more equally amazing television shows to hold us over. Thankfully, there are plenty of period piece dramas like Peaky Blinders we're sure you'll sink your teeth in.
As of writing this, a new season hasn't been officially confirmed but, we're sure its right around the corner. While you wait, watch the following television shows that we'll know you'll like it!
Breaking Bad (2008)
Although Breaking Bad finished years back, if you haven't seen this show, you're missing out. Breaking Bad is an American neo-Western/crime drama created by Vince Gilligan and aired on AMC from 2008-2013 and had five seasons.
Set and filmed in New Mexico, the story follows Walker White, who is an underemployed and depressed high school teacher who struggles with his recent diagnosis of stage-three lung cancer.
To pay for his chemotherapy treatment, he turns to a life of crime with the help of his former student Jess Pinkman. Together they start distributing crystal meth as a way to secure both of their financial futures.
Viewers watch as Walter turns from a soft-spoken school teacher into a criminal who becomes the king of the underground. Over time, he starts to lose his sanity and everything he's worked for.
As one of the Peaky Blinders fans, you'll love the in-depth character development and criminal characters you can actually root for. Even with its slow parts around season 3, the payoff, in the end, is worth the price of admission.
Better Call Saul (2015)
A spin-off from Breaking Bad, it's essential to watch the original series it's based on first to get the most out of this one. Following the exploits of Jimmy McGill, a Chicago area con-man with an association with the Juarez cartel and his eventual change into the criminal defense attorney Saul Goodman.
Also shown is the evolution of Mike Ehrmantraut, who becomes essential to Gus Frings operations. Both characters were featured prominently in Breaking Bad.
It's easy to see why these characters got their own spin-off series – they were fan favorites, and both had interesting personalities. However, both Jimmy (Saul) and Mike interact minimally until their conversion in season 5, but trust me when I say the other seasons are more than worth it. Similar to breaking bad, the show is a crime drama with 5 seasons (with a possibility of a 6th) and directed by Vince Gilligan.
If you like Breaking Bad, you'll like Better Call Saul. But, if you want to watch it after coming off from Peaky Blinders, you'll find a terribly funny drama with multiple moral dilemmas. It's chock full of crime drama and likable criminals.
Godless (2016)
Staring the likes of Jack O'Connell, Michelle Dockery, Scoot McNairy, and Merritt Wever, this seven-episode TV series is worth a watch despite how short it is.
Godless serves as a nice chaser in between a longer series because it's satisfying ending and edge-of-your-seat plotline will fill in a couple of hours in your workweek. The series, available on Netflix, received many positive reviews and was named one of the best of the year in multiple magazines.
Godless is an American Western that takes place in 1880s New Mexico in a town inhabited almost entirely by women. Trouble comes to their little village when an outlaw named Frank Griffin is on the hunt for his former protege, Roy Goode.
The series starts off with Marshall John Cook discovering a train wreck, and believing it's the work of Frank seeks to find him and Roy. However, Roy is stationed at one of the main characters, Alice Fletchers, ranch to hide.
Since the series is only 6 episodes, I can't explain too much of the plot, or I'll spoil it. Godless is filled with many wide-open shots of beautiful New Mexico and glorious sunsets. Give this a watch for the crime drama and incredible characters.
The Sinner (2017)
Based on the 1999 novel of the same name, this anthology crime drama mystery developed by Derek Simonds is so good, it hurts. The show follows Bill Pullman, who plays a police detective that investigates crimes committed by unlikely culprits and attempts to discover the motivation behind these crimes.
Think of this show as a modern-day Murder She Wrote or Buffy where the main character (Pullman) is consistent, but the bad guys they catch change per episode.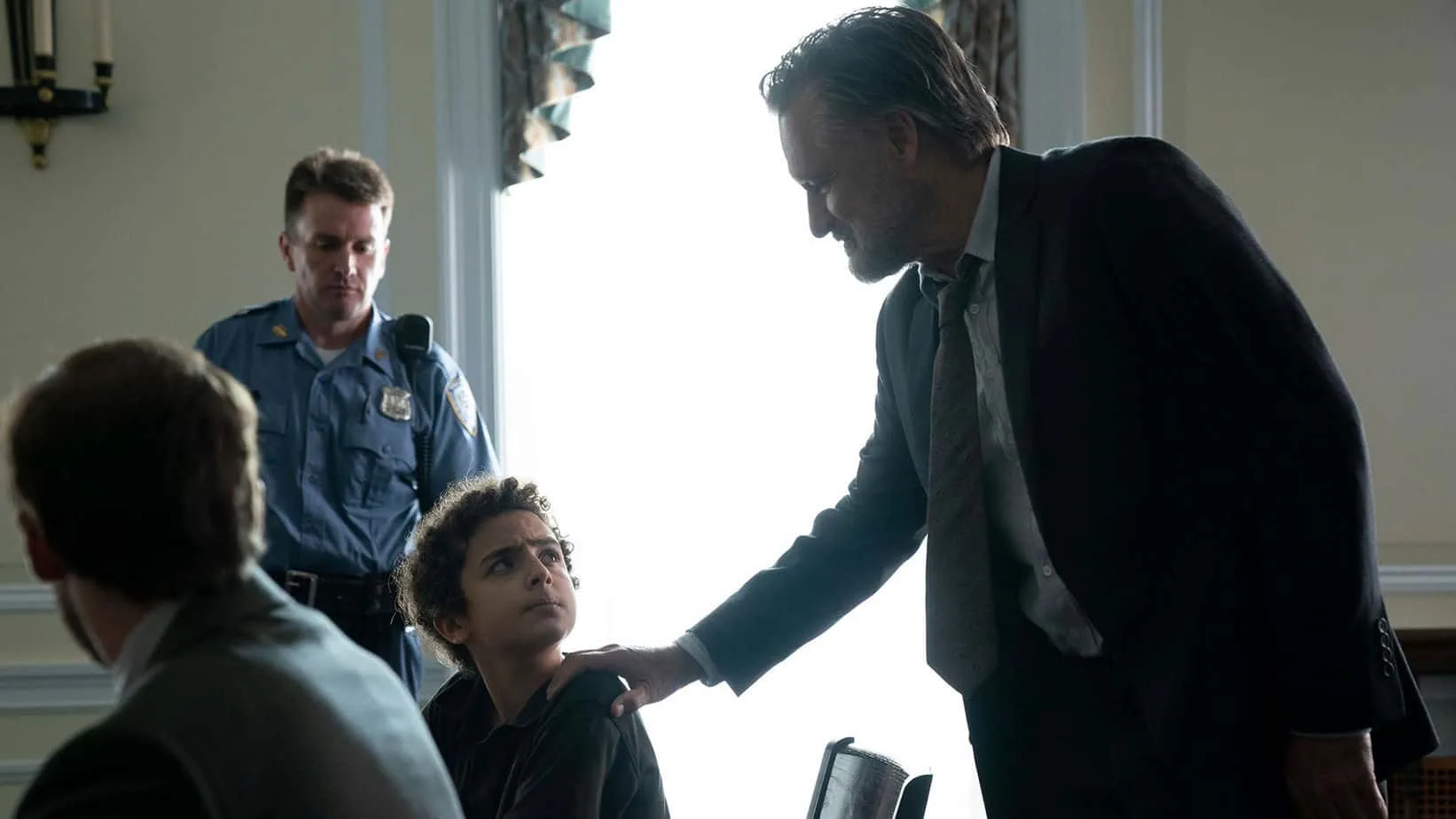 The Sinner was supposed to be an eight-part miniseries, but due to such high ratings and criminal acclaim, the show became an anthology series with 3 seasons as of writing.
This TV series was so incredibly popular and well-liked that it was nominated for awards, including receiving two nominations for the 75th Golden Globes for Best Actress Jessica Biel. Biel was also nominated for an Emmy Award for Lead Actress.
As being a part of Peaky Blinders fans, I loved the teeth clenching thrilling tales that were full of mystery and intrigue. Due to the shows episodic nature, you'll probably race through the shows multiple seasons without much effort.
Ripper Street (2012)
When I heard there was a series based around the infamous Jack the Ripper murders, I ran as fast as I could to watch it on BBC. Ripper Street is set in Whitechapel in East End of London and stars all-star cast members Matthew Macfadyen, Jerome Flynn, Adam Rothenberg, and MyAnna Buring.
Although the show was popular, it was almost canceled until Tiger Aspect, and LoveFilm decided to fund another 3 seasons on top of the 2 that already aired.
As mentioned, the series follows the Jack the Ripper murders (for the most part) and begins in 1889, six months since the last Jack the Ripper killing.
The H Division, which is responsible for investigating these killings, also has to manage a poor and disposed population of almost over 67,000. As more and more women are murdered in this district, the police wonder if the killer has returned and starts to investigate further.
Ripper Street is like Peaky Blinders, but instead of mobsters, it's policemen. The series takes place 20 years earlier than Peaky Blinders, so many of the themes and locations are similar in this crime drama. You'll feel right at home after the Peaky Blinder binge!
Bad Blood or Les Liens du Sang (2017)
As a Canadian, I was excited to see this crime drama (especially in the french-language) on the Citytv network. Many films and television shows have a hard time making Canadians look cool as opposed to America's dopey and funny-talking cousins.
I wasn't disappointed. Based on the book Business or Blood, this previously living Montreal mafia boss, Vito Rizzuto, comes to life in a big way – and in his mother's tongue.
The first season follows the rise and fall of the Rizzuto clan, a Montreal based organized crime family while the second season is a purely fictional take on the family and isn't based on the original book.
In the series, Bito's son Nico wants to take over as the patriarch of the family, while the second season introduces the Cosoleto crime family based in Hamilton, Ontario. There are also rival Italian gangs that want to expand their territory.
Bad Blood is a fantastic crime drama with compelling characters based in the modern era. Starring Kim Coates of Sons of Anarchy fame, it's definitely worth the watch if you're interested in crime families besides the titular Italian ones.
Taboo (2017)
Another BBC television drama chock full of British accents, Taboo is a period drama/crime political thriller that was created and written by Steven Knight.
This eight-part miniseries, set in 1814, shows James Delaney coming back to England after a 12-year absence in Africa with fourteen stolen diamonds. He comes back directly after his father's death and soon after the war of 1812 with the United States.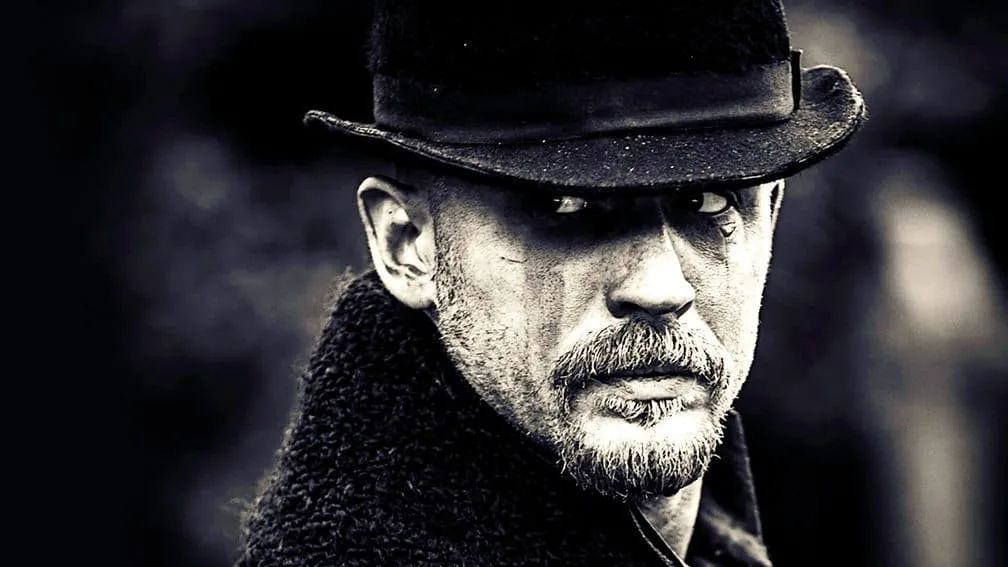 This series takes British dark comedy and the darker side of television drama to create this stunning hybrid – although there's very little funny about this dark 19th-century version of London.
Along with business and political corruption, Taboo seeks to comment on the misery of the working class, rampant gangs, and the increase in wealth for the rich. The series received mysteriously favorable reviews for the visual presentation, pacing, and Tom Hardy's performance.
It's dark, edgy, and exciting. It's a series based around creating a profitable business while doing your best to skirt your own enemies in the process. You'll get a kick out of a similar location, themes, and crime drama that made Peaky Blinders entertaining.
Boardwalk Empire (2009)
Boardwalk Empire is a crime/period/serial drama that takes place in America during the prohibition era of the 1920s. Starring Steve Buscemi, Michael Pitt, and Kelly Macdonald, this show based off of a book of the same name, follows the criminal history of Enoch L. Johnson.
Boardwalk Empire cost a significant amount compared to other television shows of the era at $18 million just for the pilot, but it ran for five incredible seasons despite its cost.
Enoch 'Nucky' Thompson, based on Enoch L. Johnson, is a political figure that rose to prominence and eventually controls Atlantic City, New Jersey in the 1920s and 30s.
Nucky typically interacts with real-life historical figures that range from government agents, politicians, and mobsters. He gets the attention of the police when they notice his extravagant lifestyle and suspected ties to the mob.
If you're coming directly from a Peaky Blinders high, I would recommend this fantastic thriller. With its beautiful sets, costumes, and talent, you're unlikely to put down this 5 season epic that ends with a bang.
The Making of the Mob (2015)
We're guessing you're a fan of real-life mobsters if you have any interest in Peaky Blinders or the rest of the shows on this list. Although many of the above shows took liberties with the real-life mobsters the show is based on, The Making of the Mob details the emergence of organized crime in 20th-century America. This 2 season docuseries tries to be as accurate as possible when portraying character stories and motivations.
Season 1 (called The Making of the Mob: NewYork) focuses on Lucy Luciano, the New York City Mafia, and the creation of the Five Families. Season 2 (called The Making of the Mob: Chicago) focuses on Al Capone, his Chicago based mob activities, and the expansion of their crime syndicate into the Midwestern US. Although not a show per se, this docuseries was well-liked and will likely have more seasons after season 2.
Unlike the other shows on this list, The Making of the Mob passes as both entertainment and as an educational vehicle to teach you about organized families. Learning about these real-life mobsters was definitely a treat, especially after mourning Peaky Blinders season 6 wait.
Penny Dreadful (2014)
Penny Dreadful is a lot of things. It's a historical drama, thriller, horror, dark/historical fantasy that premiered at the South by Southwest film festive to critical acclaim.
Created and written by John Logan, it had a rocky start with initially pitching but eventually landed on Showtime. Penny Dreadful ended at its 3rd season topped with a nice bow and a satisfying ending, so if you're looking for a short show with a quick conclusion – this one for you.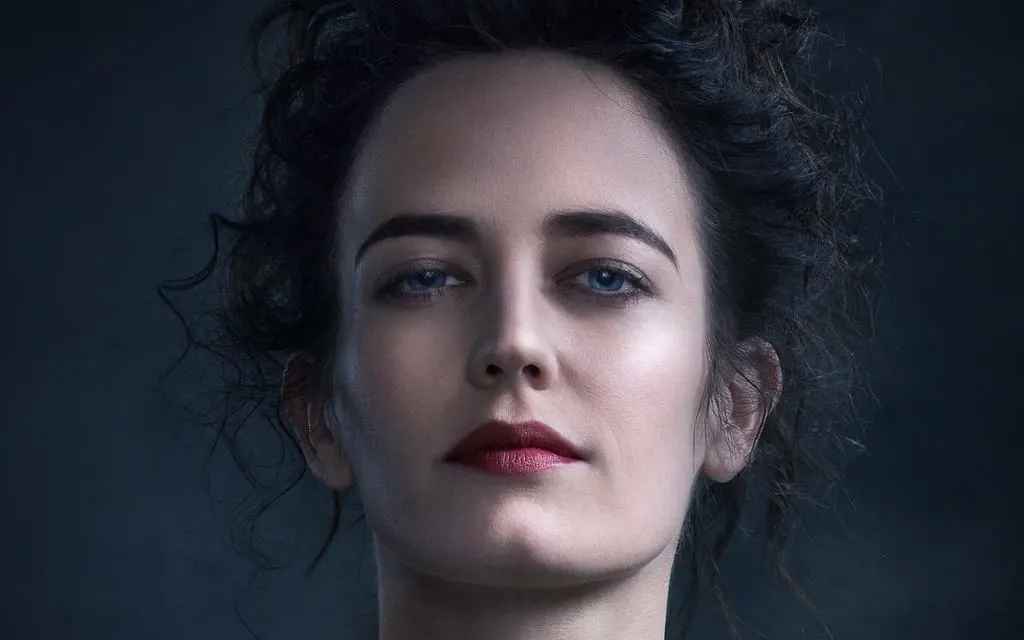 The term penny dreadfuls is actually a type of 19th-century British fiction publication that featured sensational or lurid subject matter, a theme you'll see through the episodes of the show.
Penny Dreadful is heavily inspired by Gothic fiction and uses many public domain characters to tell its stories like Dorian Grey, Abraham Van Helsing, Count Dracula, and Victor Frankenstein. You'll find many episodes based on vampires, the book of the dead, Jack the Ripper, and other horror concepts.
Although the narrative is more episodic than serial, this amazing series will give you a taste of London in its most raw and scary form. If you like your period dramas with a feeling of horror, don't sleep on Penny Dreadful.
FAQ
Is Peaky Blinder a real story?
Peaky Blinders is based on a real-life gang that lived during the same era the show takes place in (19th century). The real Peaky Blinders were an urban street gang that grew out of the harsh deprivations of working-class Britain and comprised of mostly young men of lower to middle-class backgrounds. They robbed, racketeered, and committed many violent acts.
Will there be a season 6 Peaky Blinders?
Although the new season isn't confirmed as of writing this, the sixth season will likely come out in 2021 based on the current pandemic pushing back filming and the times the other seasoned aired. When season five came out in August 2019, Anthony Byrne made clear that the series wasn't over and that they have enough material for at least another season.
What does the term Peaky Blinders mean?
The term Peaky Blinders was based around two items, the criminals' weapons, and their flat caps. Flat caps were commonly called 'peakys' during the 19th century because of the way the brim 'peaked' slightly from the hat. The Peaky Blinders would sew in razor blades into their hats, so when they would headbutt a victim, they would receive temporary blindness. 'Peak' is also a term used to look over or to see something.
Conclusion
Although most of the above shows are similar to Peaky Blinders british crime drama, there is nothing like the criminal escapades that show delivers. With most other period dramas, you see more of a focus on the violence rather than the cast of characters. Peaky Blinders over exceeds expectations by being entertaining, thrilling, and brutal all at the same time.
What was your favorite show similar to Peaky Blinders? Will you check out any of the shows we've listed? Let us know what you think by leaving us a comment.
Further read: