Latest posts by David Borgogni
(see all)
Do you have a White-Collar-shaped hole in your life now you've finished all six seasons? Don't worry – we've compiled a guide on 19 shows like White Collar to watch next.
There's a lot to love about the White Collar tv show. If you haven't seen it, here's the gist: Neal Caffrey is an escaped convict, and Peter Stokes is an FBI agent responsible for locking him up in the first place.
They strike an unusual deal – Neal can stay out of prison wearing a tracking device if he agrees to help the FBI. The relationship between them is difficult to say the least but very entertaining to watch.
The side characters are great too: Peter Burke (Agent Burke), FBI agent, Mozzie, Neal's friend and con artist, and Tiffany, Peter's wife, all have their own roles to play.
It lasted for 6 seasons (about 3500 hours run time in total). The character's relationships, quick wit, and brain-scratching mysteries make it compulsive viewing.
If you're done with White Collar and you're feeling the need to watch something similar, we've got a few shows that might just pique your interest.
You can catch them on NetFlix, Hulu, Amazon Prime, or similar.
Top 6 Shows like White Collar (Even more below)
Lie to Me
The Metnalist
Bones
Criminal Minds
Breakout Kings
Suits
We've chosen shows that involve the FBI or CIA – any kind of government agency featuring drama or thriller elements. We've also chosen shows that focus on interesting character dynamics, and puzzling mysteries that will keep you guessing each time. The shows we have chosen are packed with plot twists and turns that make for compulsive viewing.
Let's check them out. 
Here's what to watch after While Collar:
1. Lie to Me (2009-2011)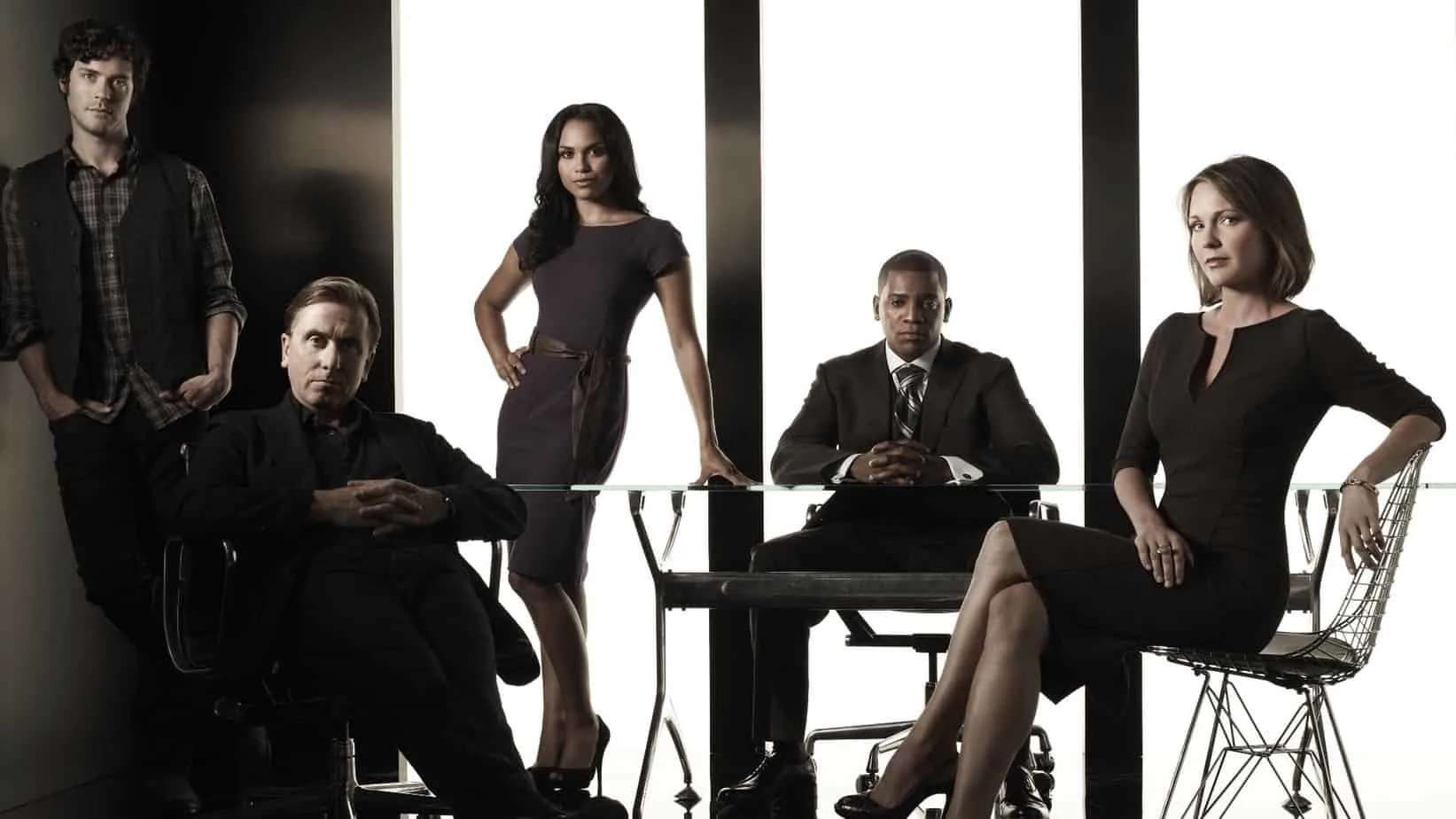 Lie to Me stars Tim Roth as Dr.Cal Lightman of the Lightman Group, an organization that assists federal agencies with certain investigations. Based on a real-life professor (Dr. Paul Ekman), Lightman is a complex and interesting character, occasionally butting heads with Dr. Gillian Foster (played by Kelli Williams).
Lie to Me introduces some complex and interesting aspects of criminal psychology, as Lightman uses behavioral analytics (like microexpressions and body language) to 'read' the behavior of suspected criminals.
It feels a little like Sherlock – each case is a puzzle with several small clues that Lightman picks up on and explains to the rest of the group – but it has plenty of twists and turns. The chemistry between each cast member is incredible, and the show makes for compulsive viewing, especially if you love a good mystery to solve.
You can catch Lie to Me on Hulu.
2. The Mentalist (2008-2017)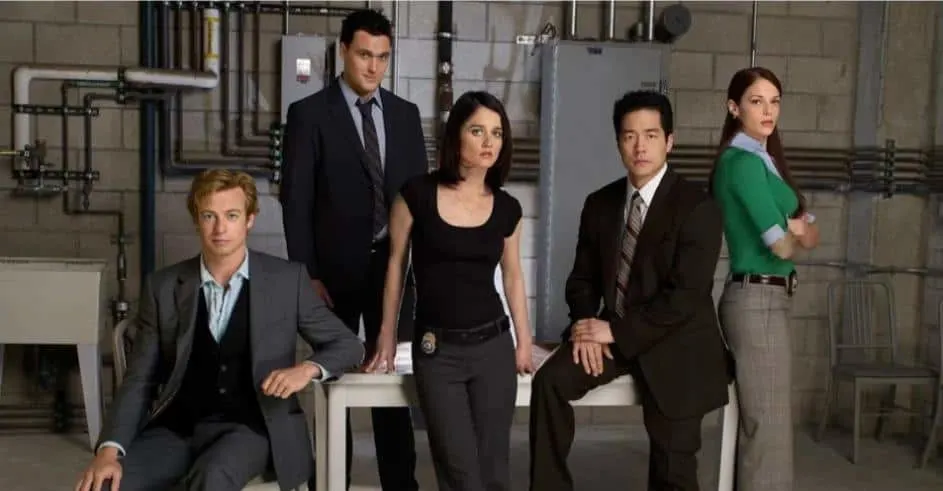 The Mentalist is a show with plenty of twists and turns. Simon Baker plays Patrick John, a man seeking revenge after his wife and daughter are murdered by a serial killer named Red John. Patrick fakes psychic abilities to assist the CBI (California Bureau of Investigation) in serial killer investigations – all the while hoping to catch, and exact his revenge, upon Red John.
The series does progress beyond this, with Patrick's observation skills being put to the test to solve a variety of crimes. It involves a little bit of psycho-analysis, too.
It may not have the chemistry between characters that you might be missing from White Collar, but Simon Baker's performance is exceptional – it's well worth watching.
You can watch The Mentalist on Amazon Prime.
3. Bones (2005-2017)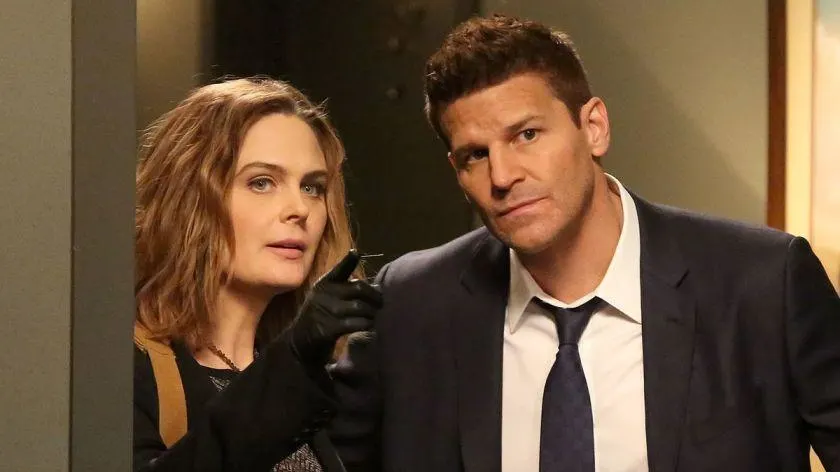 If you used to watch Buffy the Vampire Slayer or Angel back in the day, you'll want to get on board with this one, as David Boreanaz is a co-star. Bones is a bit of a time investment – it's 12 seasons long.
The main character, Dr.Brennan (played by Emily Deschanel), is an anthropologist, and a little awkward to get along with. She has the nickname 'Bones' because of her anthropology obsession – and this is what makes the show unique. Her approach to solving crimes is a little different than some of the others on this list.
With a little bit of romance between Dr.Brennan and her FBI partner Seeley Booth, Bones packs plenty of interesting relationship dynamics into each episode, as well as compelling mysteries that make for compulsive viewing.
You can watch Bones on Hulu or Amazon Prime.
4. Criminal Minds (2005-2017)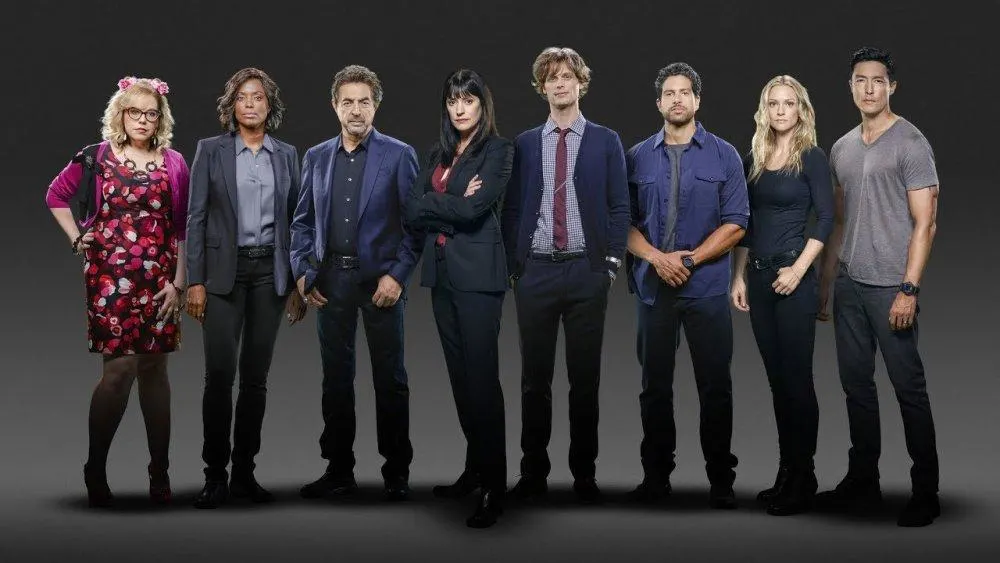 Criminal Minds is another time investment, at 15 seasons altogether. It's a modern classic, following the Behavioural Analysis Unit (BAU) of the FBI as they try to solve crimes. As the series progresses, it moves on from individual mysteries to longer-running plots, as the relationships between characters develop. It can become a little complex, as there are many plot lines to follow, which makes it a little less binge-worthy than others on this list.
However, it's fun to watch, and if you want to invest in characters, this will give you 15 seasons worth of episodes – plenty of time to get attached.
You can watch Criminal Minds on CBS or Netflix.
5. Breakout Kings (2011-2012)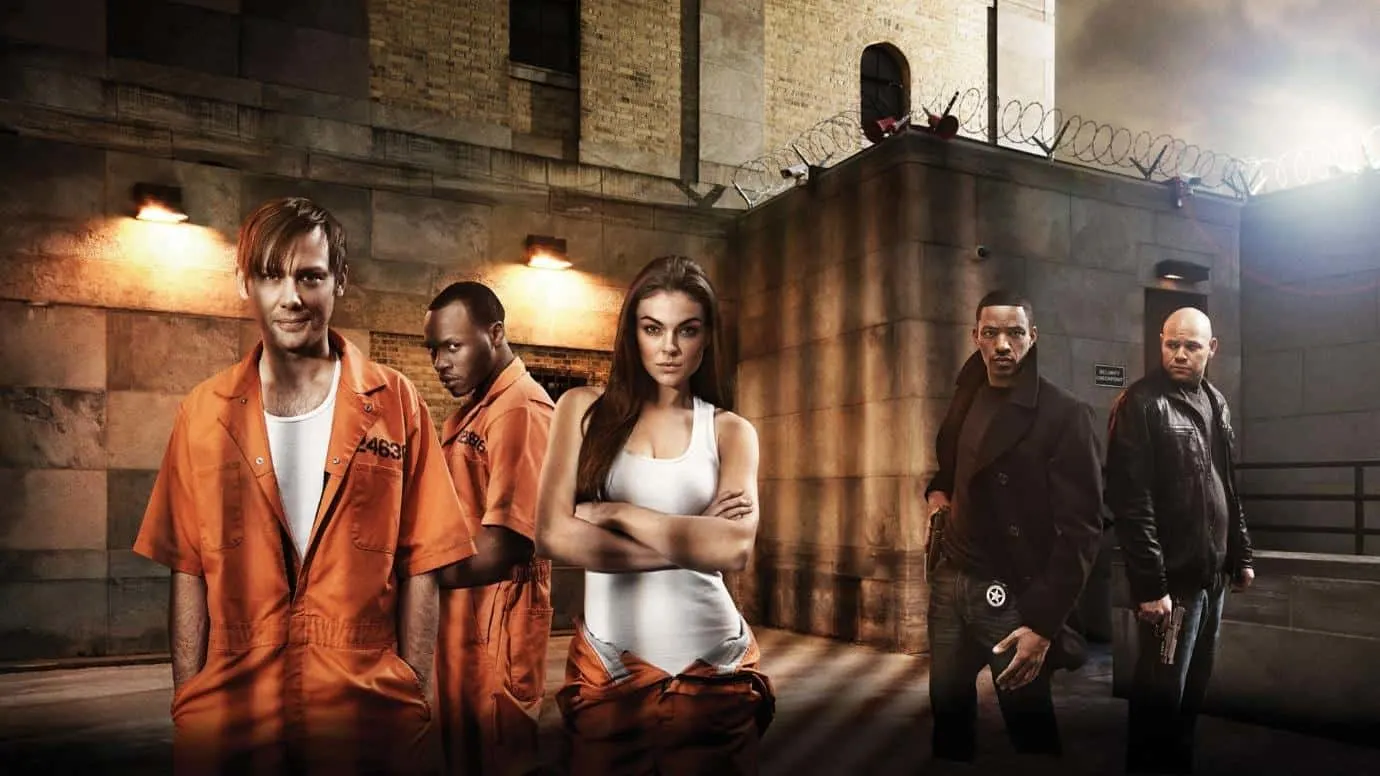 Breakout Kings is an interesting choice, as it's not all about the government agencies – it's based around U.S Marshals, former convicts, behaviorists, and psycho-analysts. This mixture of people makes for some very interesting character dynamics, and it stands out amongst the others on this list. Unfortunately, Breakout Kings was canceled after 2 seasons, which is a real shame.
We think it's worth watching though – it's close to White Collar in terms of professionals striking deals with criminals, and it makes for really interesting relationships. Look out for the crossover episode, too – T-Bag from Prison Break makes an appearance, which is pretty interesting.
You can watch Breakout Kings on Hulu.
6. Suits (2011-2017)
Suits is a popular show, and for good reason. Standing at 9 seasons, it offers a pretty solid amount of viewing hours.
Mike (played by Patrick J Adams) is a law student who accidentally falls into drug dealing. He interns with Harvey Specter (Gabriel Macht), a corporate attorney in NYC. As the show continues, many other characters are introduced (including Rachel Zane, famously played by Meghan Markle in her pre-Duchess days).
Focusing more on lawsuits than solving crimes, Suits is similar to White Collar thanks to the twists and turns in the plot, as well as the compelling relationships between characters. Suits has a lot of charisma and wit, too – making it very watchable.
You can watch Suits on Hulu or YouTube TV.
7. Blindspot (2015-2017)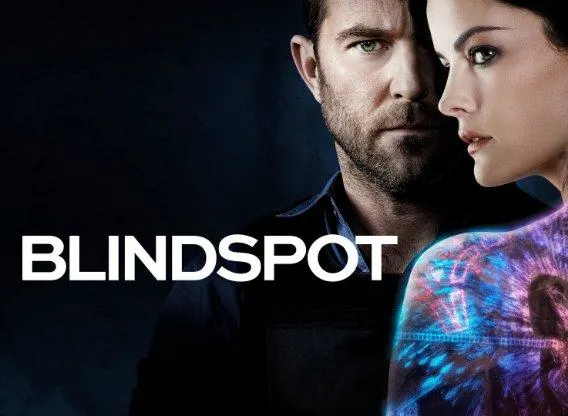 Blindspot starts with a mystery – Jane Doe (played by Jaimie Alexander) a girl covered in tattoos and found in a bag on Times Square – has no recollection of who she is or where she came from. When the name Kurt Weller is found on one of her tattoos, Weller (an FBI agent played by Sullivan Stapleton) starts to investigate where she has come from. The plot develops as each tattoo points to terrorist activity – and Doe joins the FBI to assist them with investigations.
It has a lot in common with White Collar – interesting character progression and dynamics, and plenty of plot twists and turns. The concept is unique, and the mysteries are brilliantly plotted – be prepared to get sucked into the storyline.
You can watch Blindspot on NBC, Hulu, or YouTube TV.
8. The Beast (2009)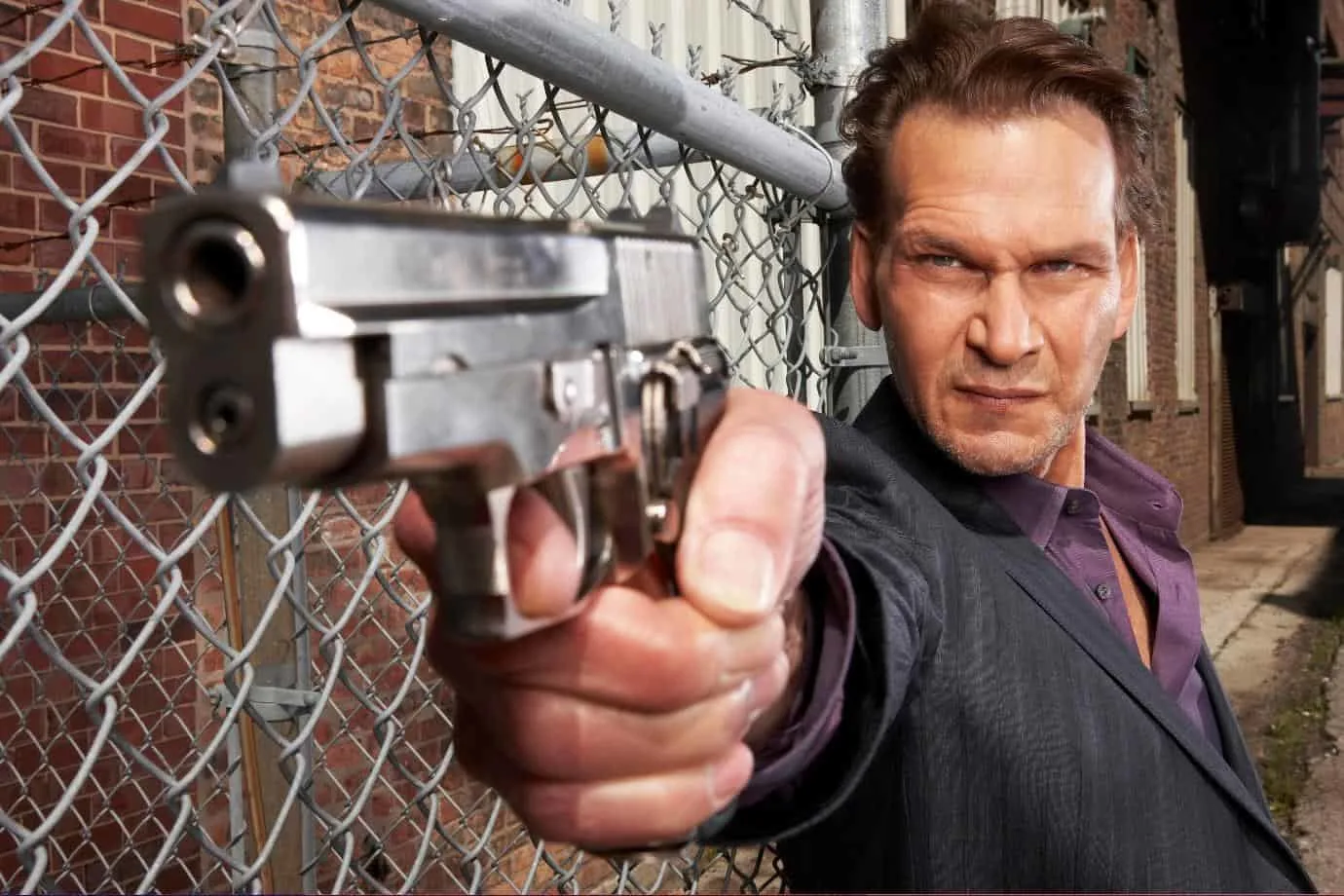 The Beast was sadly canceled after one season due to the death of its main star, Patrick Swayze – it's the last acting job he had. It's a shame because it's an unusual, exciting show. Swayze stars as FBI agent Charles Barker, assisted by his partner Ellis Dove (played by Travis Fimmel).
Barker is not afraid of bending the law to get the job done and Dove often feels conflicted by this. It has lots of twists and turns packed into one short season, and sadly, we'll never find out what happens next. It's still worth a watch for some great performances.
You can watch The Beast on Amazon Prime (but you do have to pay extra for it).
9. The Blacklist (2013-2017)
The Blacklist is an excellently written show, The Blacklist stars James Spader as wanted criminal Reddington. Reddington gives himself up to the FBI and offers his help in catching the worst criminals (criminals he has included on his Blacklist). They strike a deal – he will assist them in return for his freedom and on the condition that they work with his daughter, Elizabeth Keen (played by Megan Boone).
It is similar to White Collar in structure – each episode presents a puzzling crime that must be solved. It's thrilling and satisfying to watch.
You can find White Collar on Hulu.
10. Covert Affairs (2010-2014)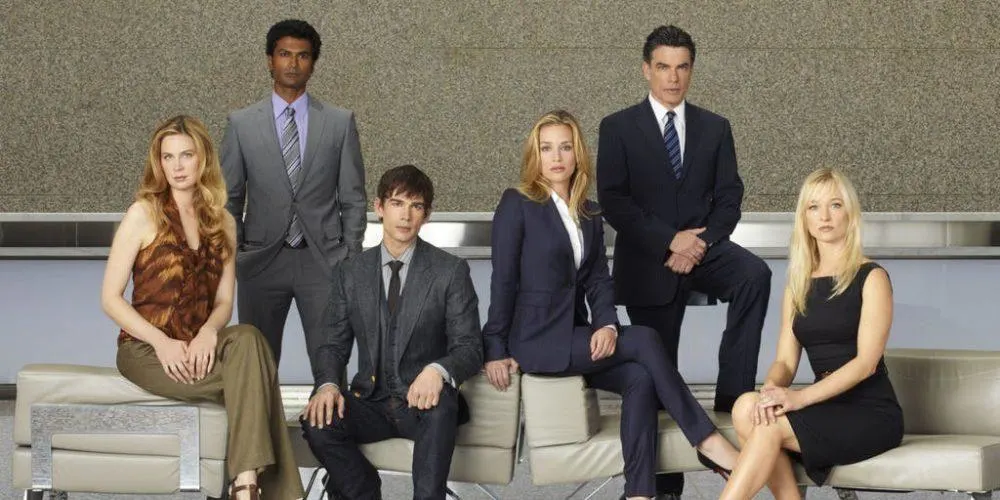 If you like character progression, Covert Affairs is a good choice. Annie Walker (played by Piper Perabo) is a new CIA agent, hired because of a relationship with an ex-boyfriend. She works at the Smithsonian undercover, learning the ropes whilst doing her job.
The relationship between Walker and her handler Auggie Anderson (played by Christopher Gorham) is interesting, and the series follows Walker as she goes from inexperienced newbie to spy.
You can watch Covert Affairs on Amazon Prime (for an extra cost).
11. Psych (2006-2014)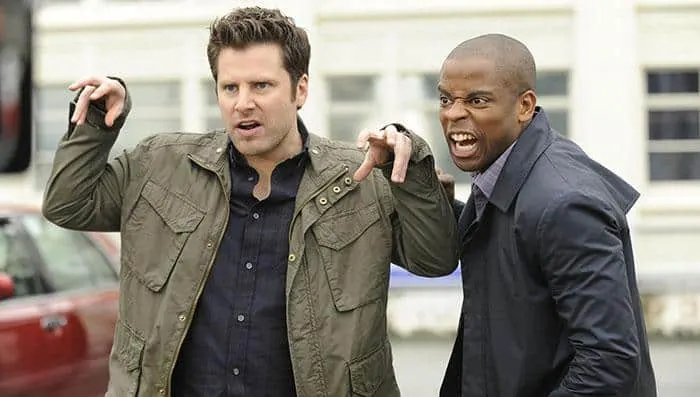 You don't often find comedy criminal investigation shows, so Psych is a refreshing change. Shawn (James Roday) and Gus (Dulé Hill) are the main characters.
Shawn pretends to be a psychic in order to help the Santa Barbara Police Department (and proves himself useful, not by being psychic, but just by being very observant). Gus is a medical sales rep – Shawn's business partner. The show combines great character dynamics, snappy comedy, and intriguing storylines.
You can watch Psych on Amazon Prime.
12. Person of Interest (2011-2016)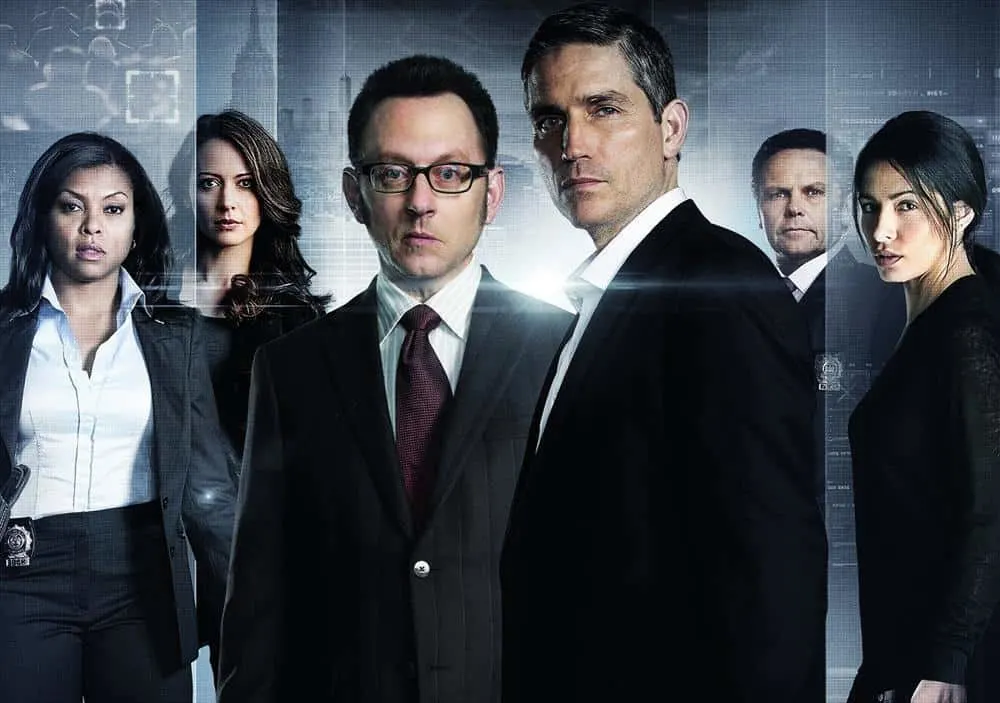 With Jonathan Nolan and J.J Abrams on board, Person of Interest caused a lot of hype when it first landed – and for good reason. Harold Finch (Michael Emerson) is an extremely successful software engineer, working with the government to create a supercomputer to track terrorist activities.
John Reese (Jim Caviezel) is a former CIA agent down on his luck. Using a hack involving Social Security numbers, Reese and Finch team up to solve cases. Each episode is an intriguing puzzle, with action-packed sequences and witty dialogue.
You can watch Person of Interest on Netflix.
13. Burn Notice (2007-2013)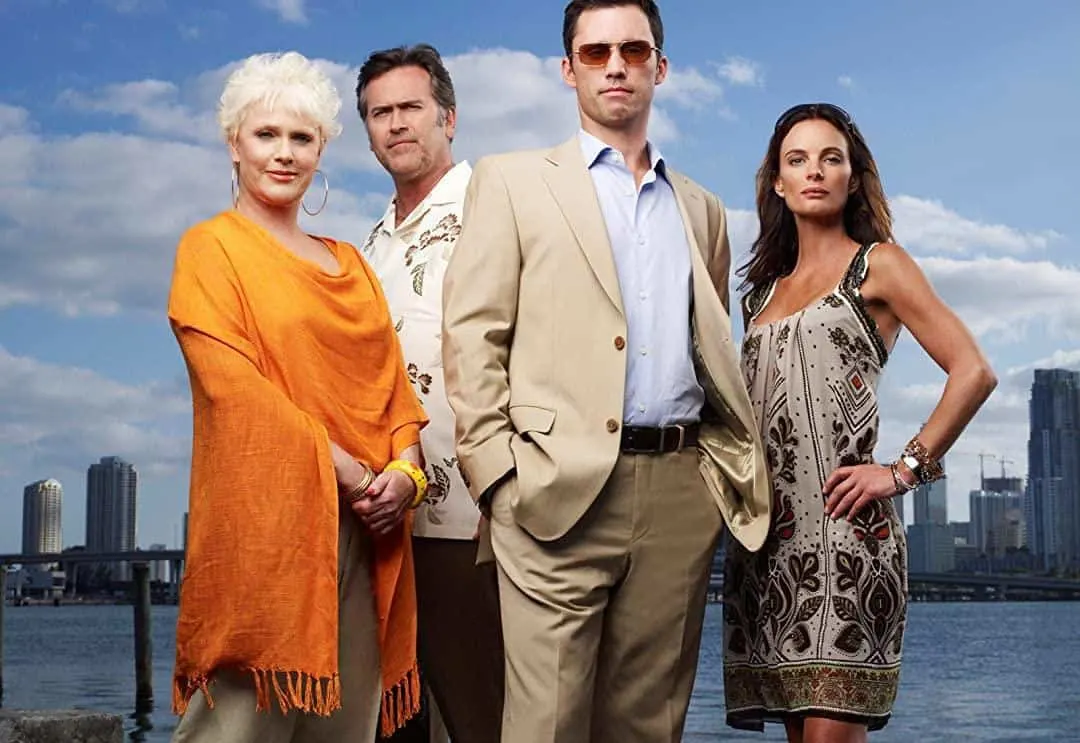 Burn Notice is a popular show following CIA contractor and former US Army Special Forces soldier, Michael Westen (Jeffrey Donovan). Westen is served his 'burn notice' (an order issued by intelligence agencies to dismiss unreliable or untrustworthy agents).
Westen is beaten, kidnapped, and eventually returned to his hometown of Miami, Florida. He is put under surveillance, with all his assets frozen, so he finds work as an undercover investigator to try to discover who discredited him in the first place. It's a fun show, with a lot of action and excitement, and the characters are interesting.
You can watch Burn Notice on Hulu or Amazon Prime.
14. Sherlock (2010-2017)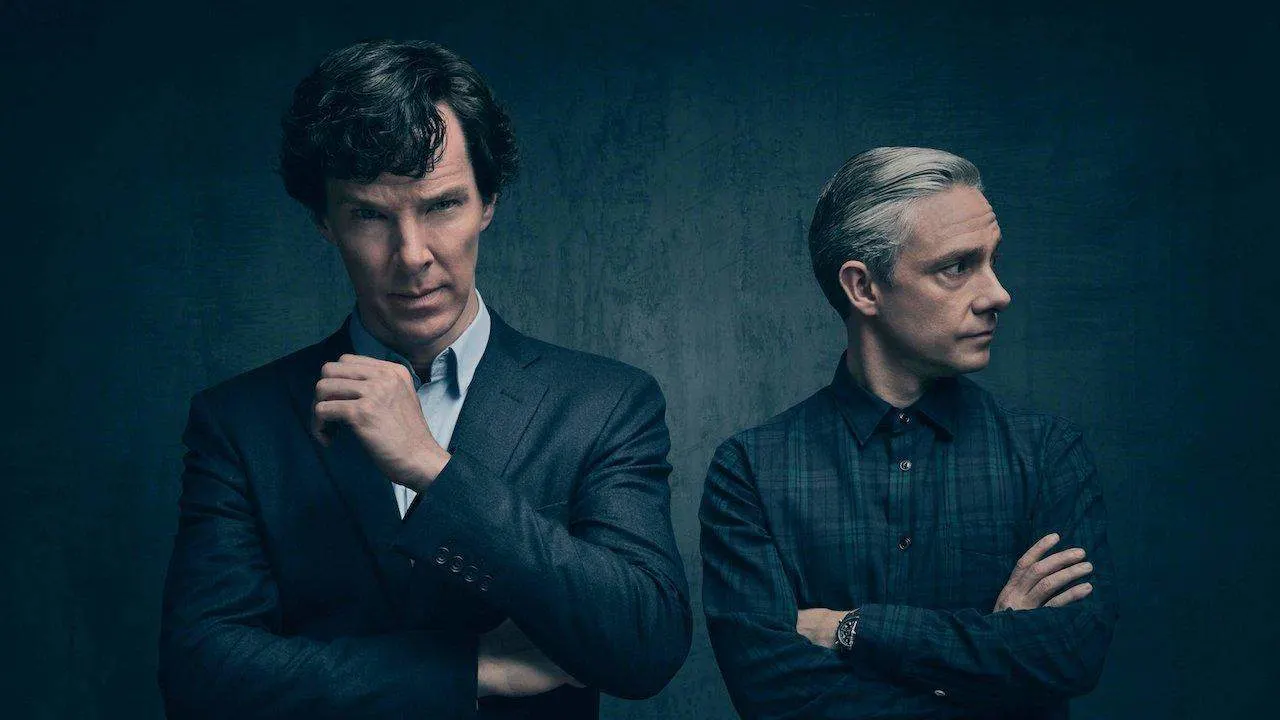 In this popular TV adaption, Sherlock Holmes (Benedict Cumberbatch) and Dr. Watson (Martin Freeman) solve challenging crimes in modern-day London.
This show has spawned a huge fanbase over the years, for good reason – every episode is tightly packed with action, British humor, and interesting flashes of insight into the workings of the infamous Sherlock Holmes.
The puzzle-solving elements are satisfying, and there is a great cast of side characters, too. The main draw, though, is the relationship between the maddening Sherlock and long-suffering Holmes: if you liked the character dynamics in White Collar, you'll enjoy Sherlock, too.
You can watch Sherlock on Netflix.
15. Leverage (2008-2012)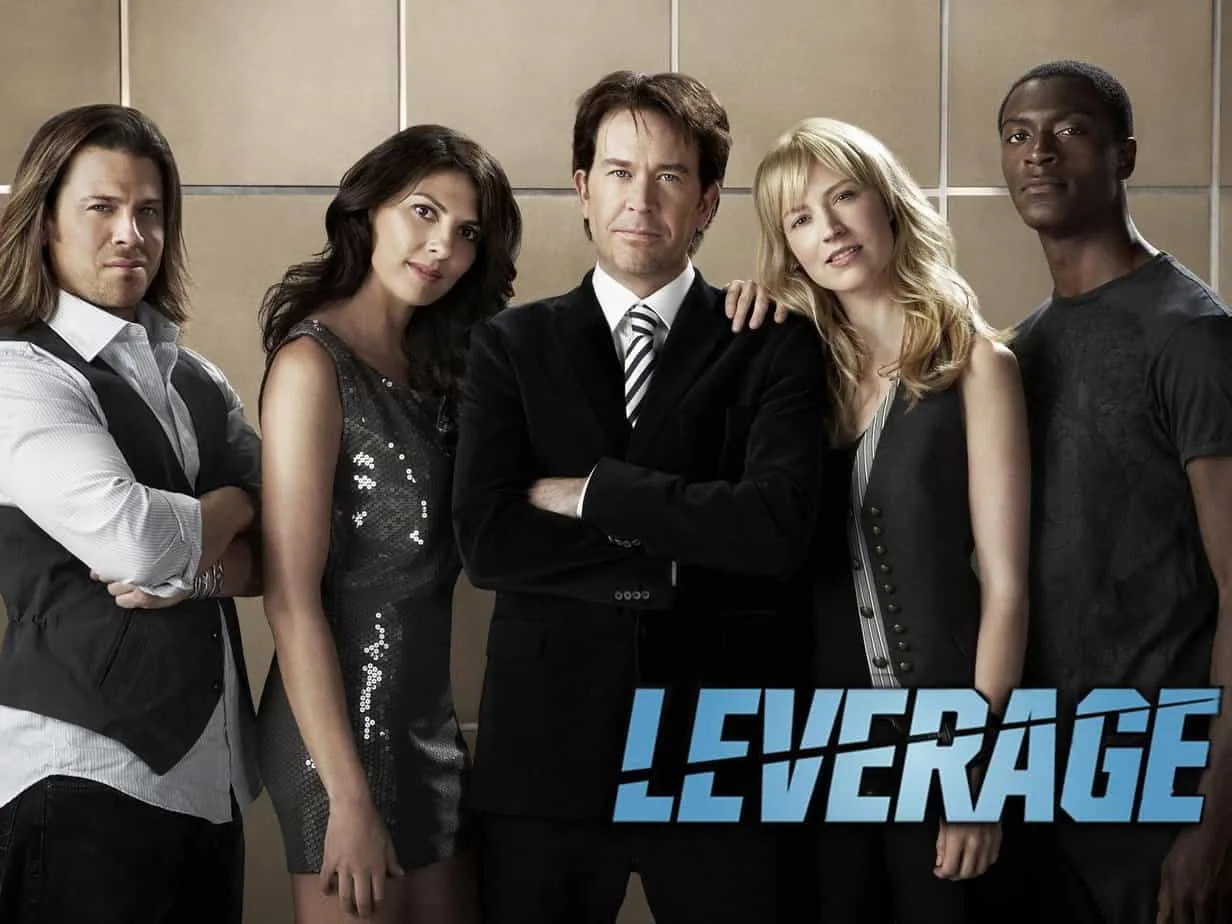 Leverage follows five members of an unusual team: a thief (Parker, played by Beth Riesgraf), a hacker (Alec, played by Aldis Hodge), a retrieval specialist (Eliot, played by Christian Kane), a grifter (Sophie, played by Gina Bellman), and an insurance specialist (Nathan, played by Timothy Hutton).
They come together to help civilians with injustices. It's slightly different in subject matter than the others on this list, but it's a tightly written show, with excellent character dynamics, and plenty of comedy, action, and romance.
You can watch Leverage on Amazon Prime.
16. Elementary (2012-2019)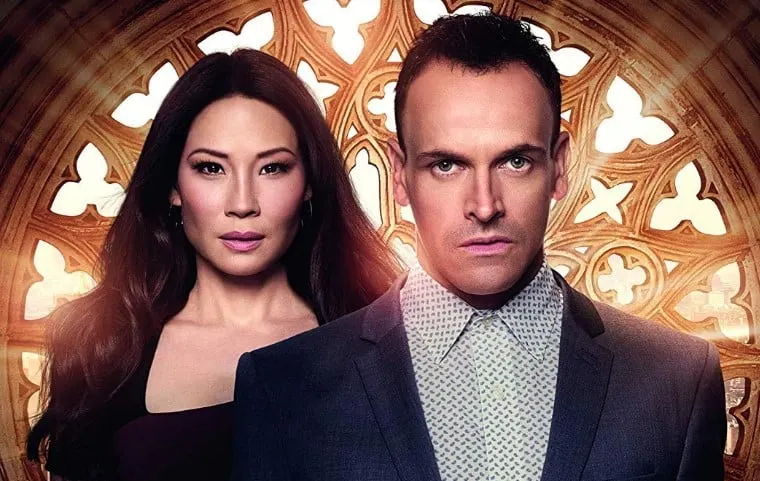 If you want to try another adaption of Sherlock Holmes, this is a good one. Set in the present day, Sherlock Holmes (played by Johnny Lee Miller) moves to New York City to work as a police consultant, working with Dr. Joan Watson (Lucy Liu). It's entertaining, fast-paced, and the dialogue is witty. Plus, it's a refreshing twist on a classically British story.
You can watch Elementary on Hulu.
17. Castle (2009-2016)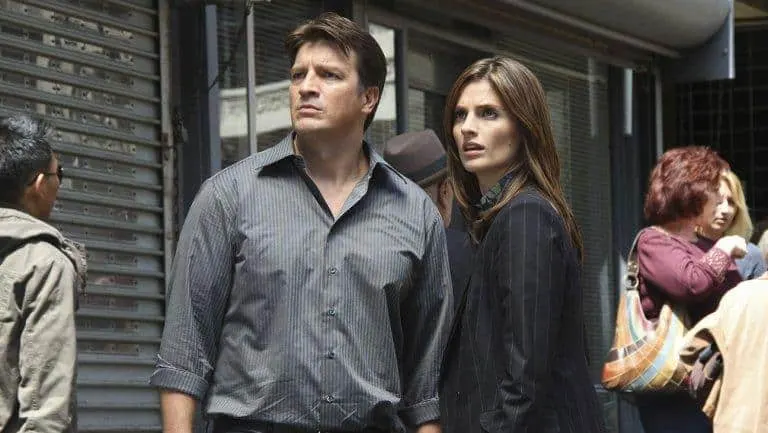 Another show with interesting characters, Castle follows famous mystery novelist Rick Castle (played by Nathan Fillion). Castle decides to team up with NYPD detective Kate Beckett (played by Stana Katic) when a serial killer begins to recreate murders based on Castle's books.
The pair investigate homicides together in a creative, unique way. It's a little lighter than some of the mind-boggling mysteries in other shows on this list, but it's fun and action-packed, and the character's relationship is interesting and complex.
You can watch Castle on ABC.com or on Amazon Prime (for an extra cost).
18. Perception (2012-2015)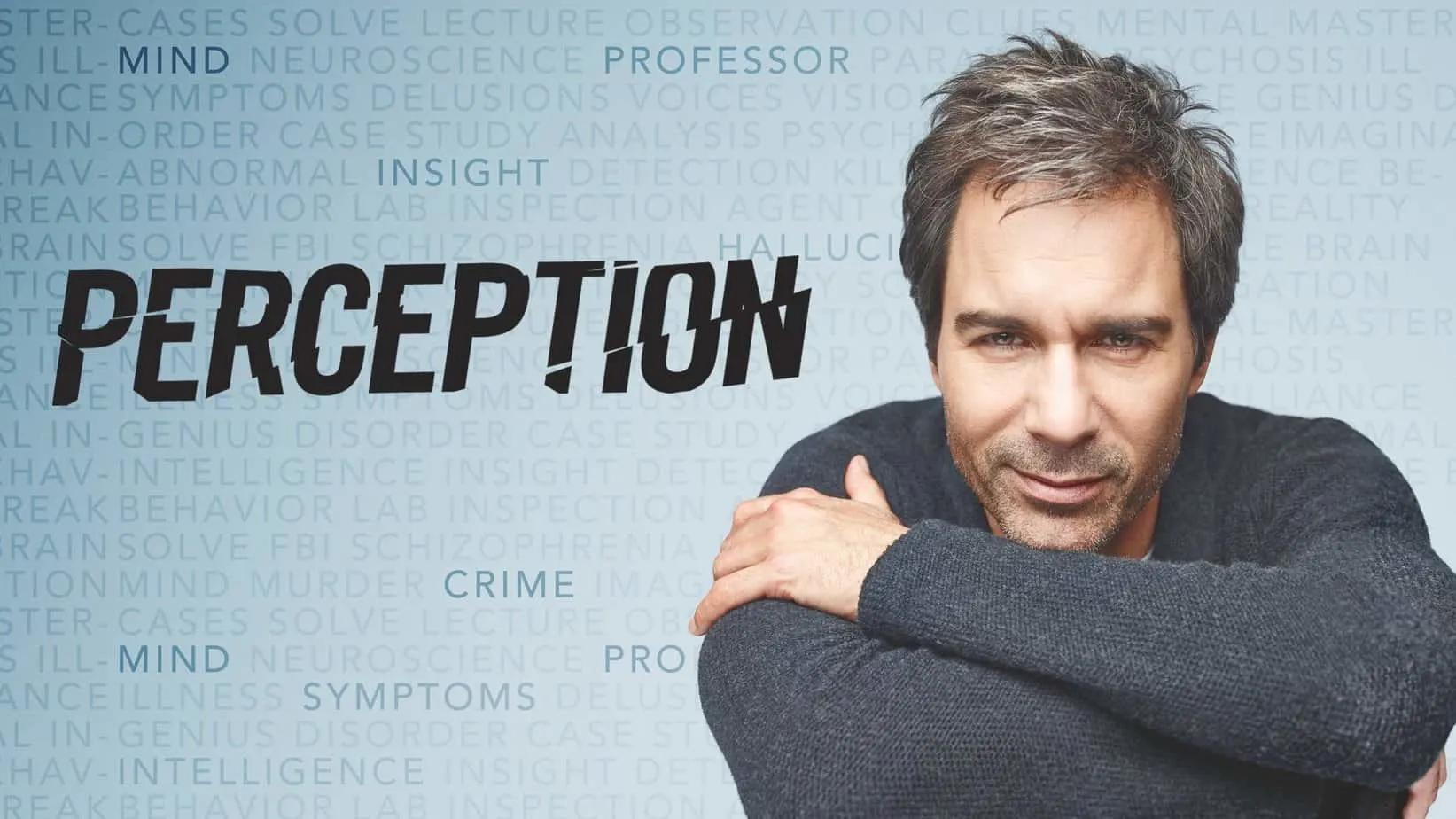 Although it was canceled after three seasons, we still think it's worth checking out Perception. Dr. Daniel Pierce (Eric McCormack) is a slightly eccentric neuroscience expert, with an in-depth knowledge of how the brain works. However, he's also a paranoid schizophrenic.
He sees his hallucinations as gifts, a way for his brain to make connections that he would not be able to form himself. He teams up with FBI agent Kate Moretti (Rachael Lee Cook) to solve complex crimes. This is an interesting show, sometimes let down by the implausible storyline, but the cast's performances make up for it.
You can watch Perception on ABC's website or Amazon Prime (for an extra cost).
19. Graceland (2013-2015)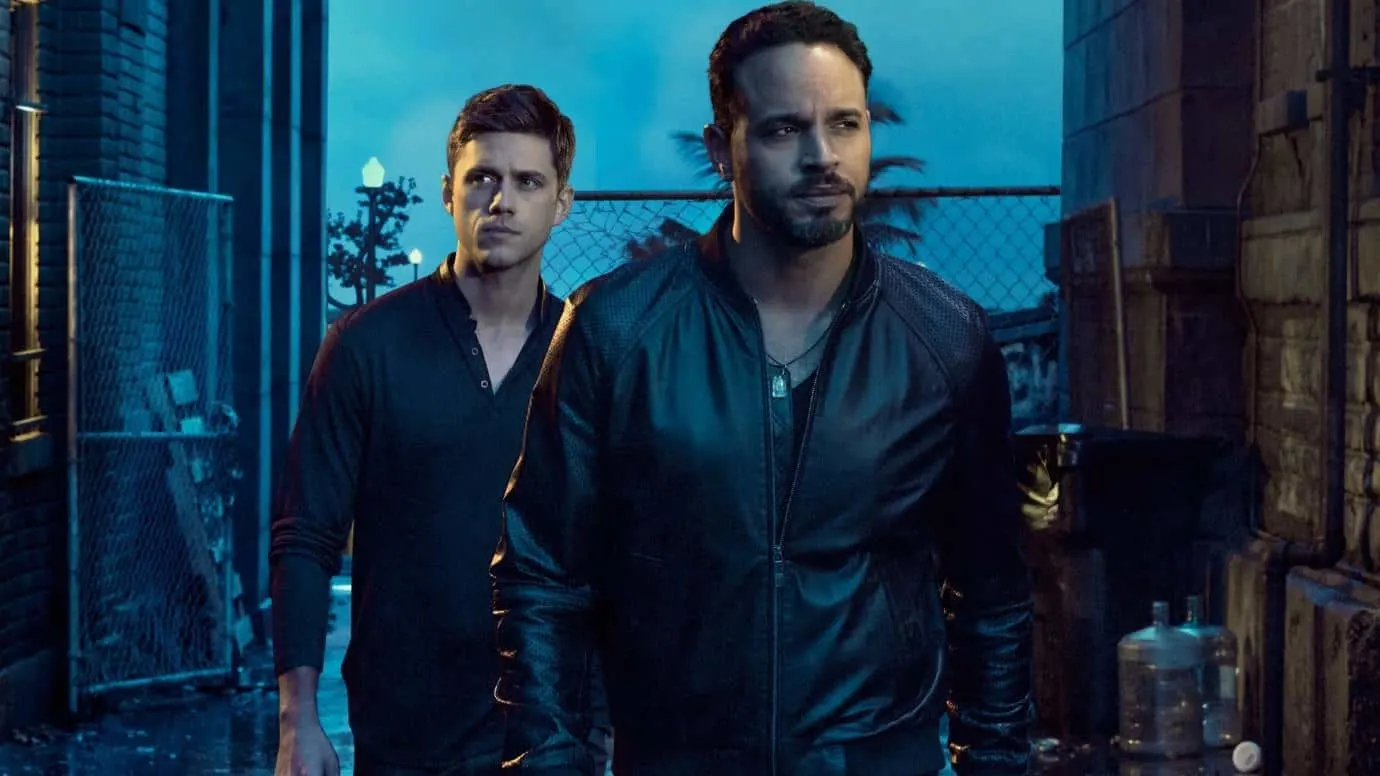 Graceland is a beautiful beachfront home, named by its previous resident (a drug lord obsessed with Elvis Presley). It houses a group of FBI, DEA, and U.S. Customs agents. One of the main characters, FBI agent Mike Warren (played by Aaron Tveit) is sent to live in Graceland on an undercover job. With his mentor, Paul Briggs (Daniel Sunjata), they stay hidden whilst working to solve crimes.
The interesting thing about this show is that it is based on real-life events. Unfortunately, it was canceled after just three seasons, disappointing the fanbase following it. Still, it's worth checking out for solid performances and interesting character relationships. You may find that Graceland feels very familiar to White Collar – that's because Jeff Eastin created both shows.
You can watch Graceland on Hulu.
How Many Season of White Collar Are There?
There are 6 total season of White Collar and unfortunately NBC Universal confirmed that there will NOT be a 7th season.
FAQs about What to Watch After The W
hite Collar TV Show
Still got questions about White Collar? We might be able to answer them here.
Which are the best long-running shows on this list?
If you're looking for something to really sink your teeth into, we'd recommend The Mentalist, Bones, and Criminal Minds – they're a time investment, for sure, but if you need a distraction, they'll do the job.
Why was White Collar canceled?
Good question – unfortunately, ratings dipped to under 2.36 million, meaning the network felt it was time to pull it.
Who created White Collar?
Jeff Eastin (a screenwriter and producer) created White Collar (and he created Graceland, too).
Can I catch the stars of White Collar in anything else?
Yes – you can see Matt Bomer in American Horror Story: Hotel, Doom Patrol, The Sinner, and the Netflix film The Boys in the Band. Tim DeKay can be found in Agents of S.H.I.E.L.D., Lucifer, Here and Now, and Second Chance, a short-lived sci-fi drama. If you want to catch Tiffani Thiessen, you can see her on Netflix teen sitcom Alexa & Katie, or you can catch her show on the Cooking Channel, named Dinner at Tiffani's. (Or, you could rewatch old episodes of Saved by the Bell on Netflix).
Conclusion: The Top Shows Similar to White Collar
If you've finished White Collar and you need something else to watch instead, any of these shows will serve as a great follow-on.
Crime dramas make for addictive, compulsive viewing, so there are a lot of them out there – but these are the ones we consider to be closest to the spirit of White Collar. There's plenty of drama, puzzles, excitement, comedy, and character development in these shows to keep you going for a long time to come.
Have you watched any of the shows on this list? What did you think of them? Leave us a comment with your thoughts and suggestions!
Other Shoe & Movie Lists You Might Like: