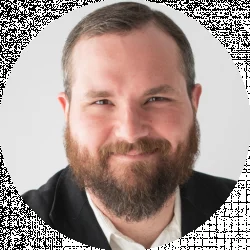 Latest posts by Matt Howell
(see all)
Binge These Awesome Shows Now!
Vikings is such an incredibly epic show that I'm pretty sure that If Game of Thrones didn't exist, it would be Vikings that had all of the merchandise and worldwide spotlight.
The show is on par, if not better than GOT, as it intertwines historically accurate elements of life back in the late eighth century. It takes inspiration from history instead of fictional books, allowing the series to offer a sense of authenticity and aspects of fantasy.
It's a bittersweet time for fans of the action-drama series, as it was recently announced that there would be no seventh season of Vikings.
Still, a spin-off/sequel series, Vikings: Valhalla, was recently released, which picks up 100 years after the original series. But after you binge that or decide that you've seen enough of Vikings for a bit, consider checking out these other comparable series.
But first, why are shows like Vikings, Game of Thrones, and Peaky Blinders so beloved by so many people? And why do we get sad when a series comes to an end?
What Makes Shows Like Vikings So Popular?
The main reason that so many new series are being consumed so rapidly by audiences is that storytelling for the small screen has gotten so much better over the past two decades.
Series like The Wire, The Sopranos, and Deadwood in the early 2000s had episodes that were so deep in character development and storylines that they almost felt like short films. Thanks to series like these, we start to move away from multi-cam shows with laugh tracks and played-out tropes.
The development and thought that goes into the world-building and dialogue of more intense series also keeps us more invested in the characters and situations, so we can't look away, and many lead characters have become relatable to audiences, which only drives our ambitions to see them succeed or overcome a negative situation.
We start to see through their eyes and experience what they go through throughout a 10- or 12-episode season, so when a series ends, it pains us to end that relationship.
Plus, there is so much content out there that we can binge that it makes finding the next show to enjoy that much easier. And let's be honest, with everything we've been through over the last few years, we can all use the positive escape that well-crafted television shows can provide us.
12 Shows to Watch if You're a Fan of Vikings
We aren't just looking at shows set in a different historical time or based on historical events for this list. We have assembled this list based on similar characteristics (good writing, amazing cinematography, deep characters. etc.) that they share with Vikings. A heads up that Game of Thrones is not on this list, as I assume you've either watched it twice already or aren't into the whole dragons and magic thing.
So, let's jump into this list of 10 shows to watch after you've finished Vikings.
#1. Outlander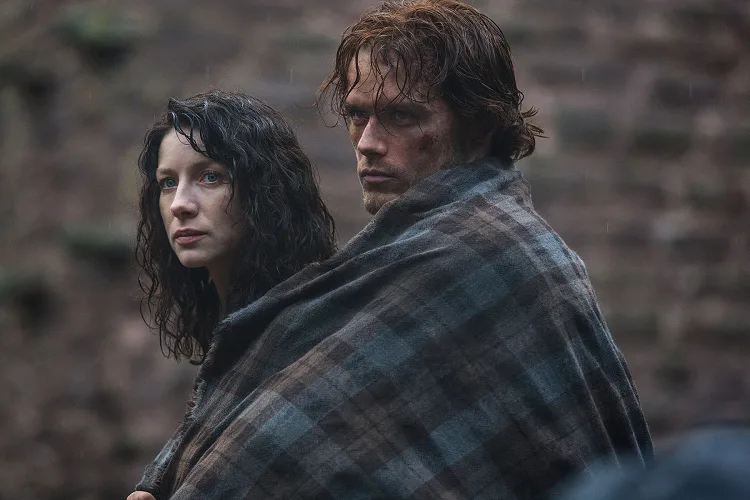 Based on the Outland Series of novels, Outlander offers historical elements like Vikings does, but it also throws time travel into the mix.
Outlander tells the story of a nurse during World War II, Claire Randall, who miraculously finds herself transported back to Scotland in 1743. The classic fish out of water troupe doesn't seem to apply to this series, as it seamlessly intertwines drama, adventure, and sci-fi elements.
With the fourth season due for a release sometime this year, it's the perfect time to binge the first three seasons, so you're ready for the new episodes and see where the story ends.
Where to watch: Netflix, Starz, and Amazon Prime Video.
#2. Knightfall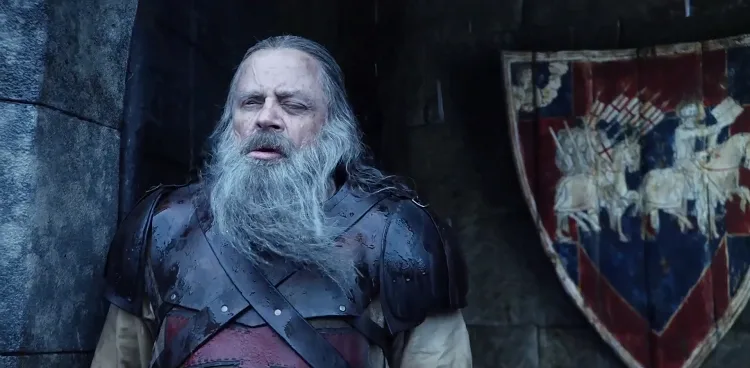 Knightfall might be the most controversial show on this list. The series took a lot of slack for being historically inaccurate, but that doesn't make it any less fun to watch. Knightfall is visually stunning and perfectly utilizes its shooting locations in Croatia and the Czech Republic.
The show focuses on Sir Landry du Lauzon, the leader of the Knight's Templar. He must again pick up the sword as new Holy Grails have resurfaced. The show does an excellent job of focusing on the true evil of humanity and those who are willing to give their lives to find peace.
Where to watch: History Channel, Netflix, Amazon, Google Play and Apple TV.
#3. Raised by Wolves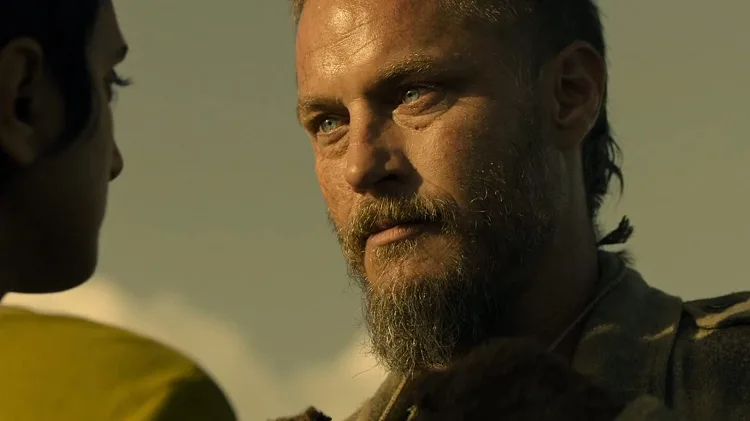 Any show that is executive produced by Ridley Scott has our attention. Raised by Wolves is an American sci-fi drama series that was renewed almost immediately after its debut for a second season due to its success.
Raised by Wolves sees two androids, referred to as mother and father, who are tasked with the incredibly important job of raising human children on the planet Kepler-22b after the Earth is destroyed beyond repair by a great war. Religious differences threaten to tear the last burgeoning colony of humans left, as the androids learn about the duplicity that can accompany human beliefs and how hard it can be to navigate through them.
Where to watch: HBO Max.
#4. Rome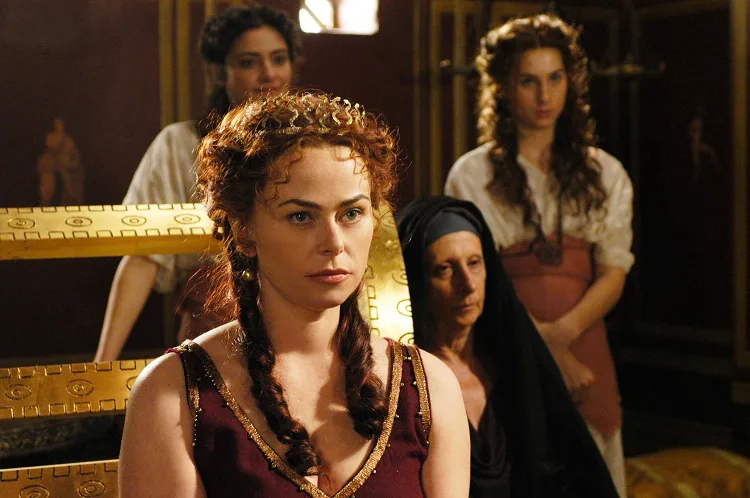 Rome might have slipped through the cracks, as it came out in the mid-2000s before streaming sites became the norm, and you still had to plan your viewing schedule. But after watching the series, you may notice how many other popular shows took elements of Rome when crafting their own stories.
Rome interlaces historically accurate elements with beautiful landscapes and harsh violence. The series is set in the 1st century BC and shines a light on the time when Ancient Rome transitioned from Empire into Republic, and the people's lives stuck in the shift.
The cast is incredible, the sets are vast, and the entertainment level is through the roof.
The show is more of a mini-series and only has 22 episodes, so you can binge it quickly and immerse yourself in a time when the value of life differed greatly depending on your last name and what side of the battle you were on.
Where to watch: HBO Max, DIRECTTV, Max Go and Tubi TV.
#5. Peaky Blinders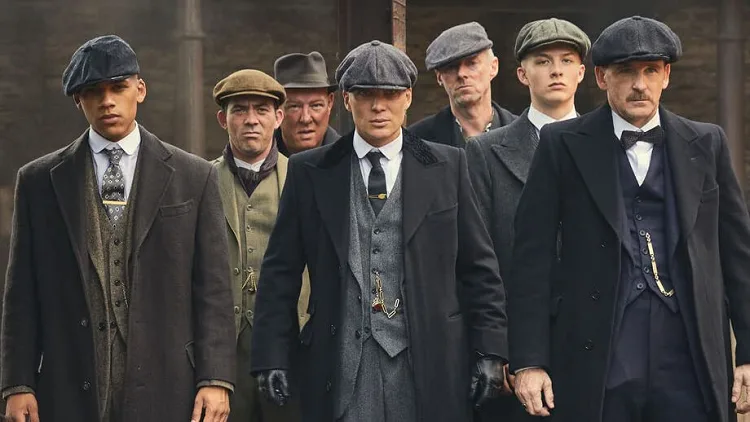 Peaky Blinders is your best bet if you're looking for a show that you get heavily invested in and has many episodes to binge. The show's sixth season has just started, so it's the perfect time to learn about the Shelbys and get a little glimpse into life in the early 1900s.
Peaky Blinders is about a gangster family, the Shelby's, who maneuver their way through the underbelly of an England going through various changes. The Shelbys smoke, drink, fight and fornicate and make no apologies. The cinematography is wonderful, the acting is believable and the music is incredible.
Where to watch: Netflix.
#6. Chernobyl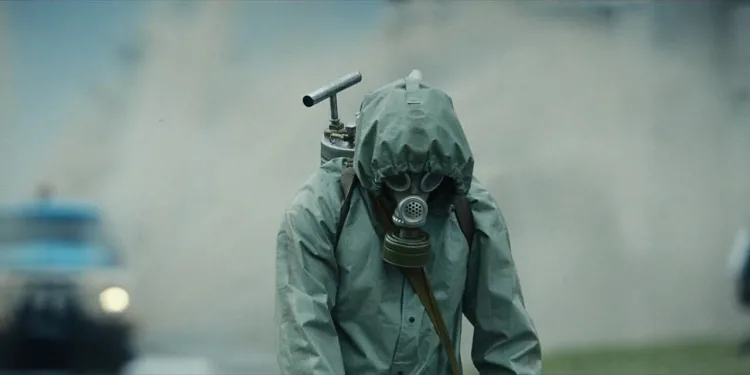 You may not have heard of the series, but there is a good chance you have heard the word Chernobyl before. The nuclear disaster that occurred at the Chernobyl Power Plant near the Ukrainian border city of Pripyat in 1986 was unlike anything the world had ever seen before.
There have been countless documentaries about the accident, but this mini-series lets you see and experience what was happening behind the scenes. The acting is beyond impressive, and the dark and gritty nature of the cinematography makes you feel like you're really there.
Where to watch: Amazon Video., Google Play and HBO.
#7. Black Sails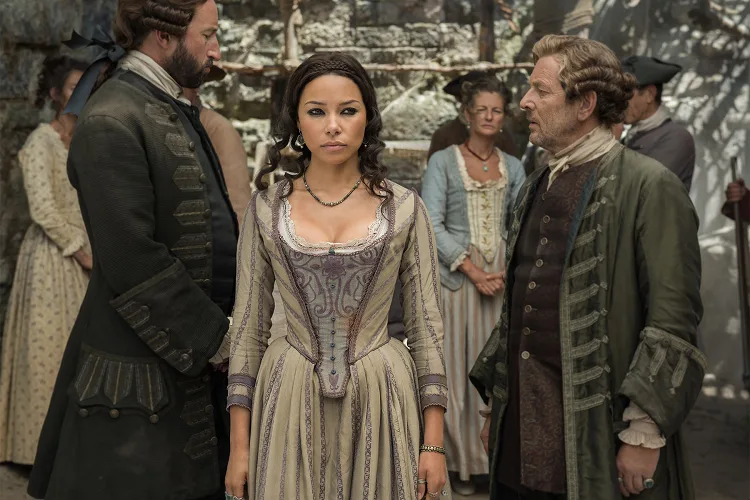 Similar to Vikings, Black Sails is a period piece, but it's about a facet of life that hasn't fully been delved into for quite a while. The series ended in 2017 after 38 episodes, but it left a bold impression on those who enjoyed the tales of pirates and life on the high seas.
Black Sails is based on the long-time staple of school reading, Treasure Island, written by Robert Louis Stevenson.
The series also serves as the book's prequel. We follow the escapades of Captain Flint, which are set in 1715. Flint is struggling mightily to preserve New Providence Island and, by doing so, faces the wrath of the rest of the world.
It's staples of pirate storytelling that you may have heard or seen before but never quite like this. The visuals are spectacular, with the waters they have to navigate becoming a vital character of the show. The series winds through many side stores and plots, so it never feels stale.
Where to watch: Starz, Apple TV+, Amazon Prime, Netflix, Amazon, Google Play and Apple TV.
#8. Money Heist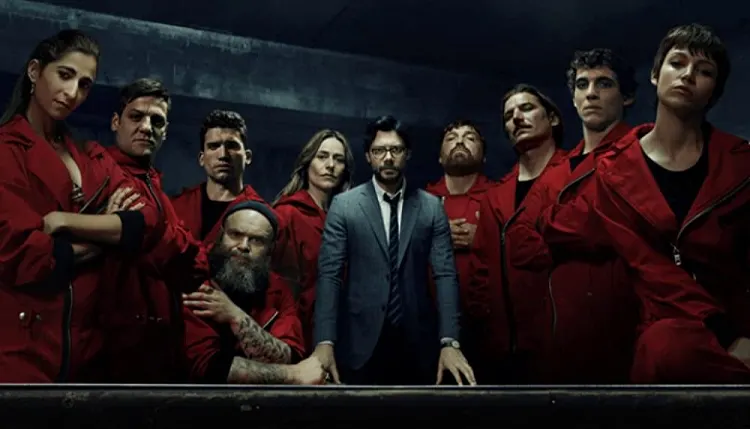 A complete 180 from the other shows on this list, Money Heist is an action-packed series that consistently leaves asking what's next and how the characters will pull it off?
The series is set in Madrid and sees eight strangers brought together by a man only referred to as "the professor." The unidentified man and his recruits set out to rib the Royal Mint of Spain utilizing a multifaceted plan that has taken decades to concoct. As each epsilon passes, we learn more about the individuals involved in the heist and get little snippets of information regarding their leader.
Besides all of the incredible action, the show's best trait is the bond it allows to grow between the eight-team members, and at its core, it is a story about bravery and facing unimaginable odds.
Where to watch: Netflix.
#9. Ozark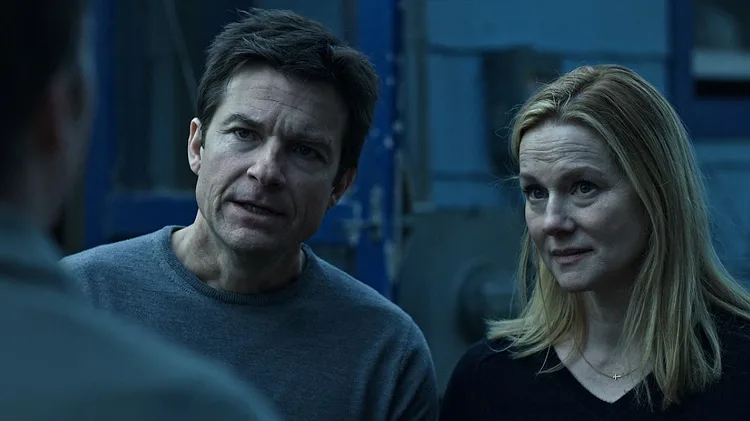 Jason Bateman is an actor who can do it all, and he really shows his range in the critically acclaimed Ozark. Bateman is a financial manager who learns that his business partner has made some sketchy agreements with the wrong people.
Bateman's character can convince the bad guys not to kill him or his family in exchange for laundering and giving them a large chunk of cash.
The family has to uproot and start a new life while trying to blend in with the locals with whom they don't share many commonalities. The show's fourth season began airing at the beginning of the year, and its fast-paced storytelling will keep the attention of even the most easily distracted.
Where to watch: Netflix.
#10. The White Lotus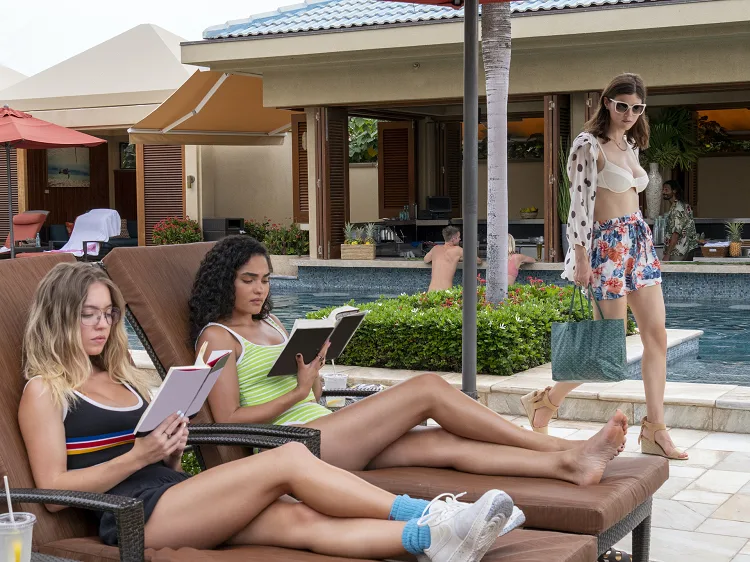 There is no need to feel left out if you haven't heard of HBO's The White Lotus. The established network has been putting out so many amazing shows over the past few years that it's hard to be aware of them all.
The White Lotus puts the audience right in the middle of a posh resort known as The White Lotus Hotel, where a group of strangers are vacationing for various reasons. Each episode leaves you with more questions than answers, and the stakes become raised and more absurd as we learn more about the characters and their surroundings. The Hawaii setting makes for a strange partnership with the craziness that occurs, but it works elegantly.
Where to watch: HBO, Amazon Prime and Crave.
#11. Pam & Tommy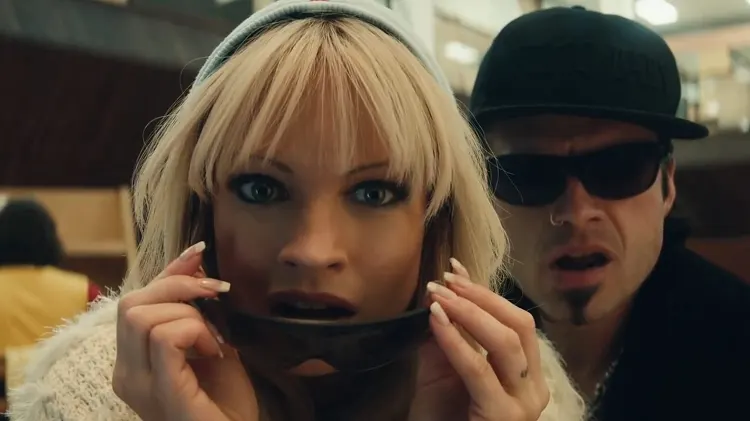 Whether you were around when the true story took place or have just heard the stories, Pam & Tommy is one wild ride. Based on true events that took place in the 90s, the eight-part series features elements of fact and fiction that mesh together to tell an incredible story.
A down-on-his-luck handyman is working at the mansion of the newly-together couple, Pamala Anderson and Tommy Lee.
After being disrespected and not paid, the handyman (played perfectly by Seth Rogen) finds and steals a sex tape belonging to the couple. Ridiculous ensues as we move through the seedy world of early internet pornography.
This show is a must-watch, even if it's just for the music and fashion of the times.
Where to watch: Disney+ and Hulu.
#12. Maniac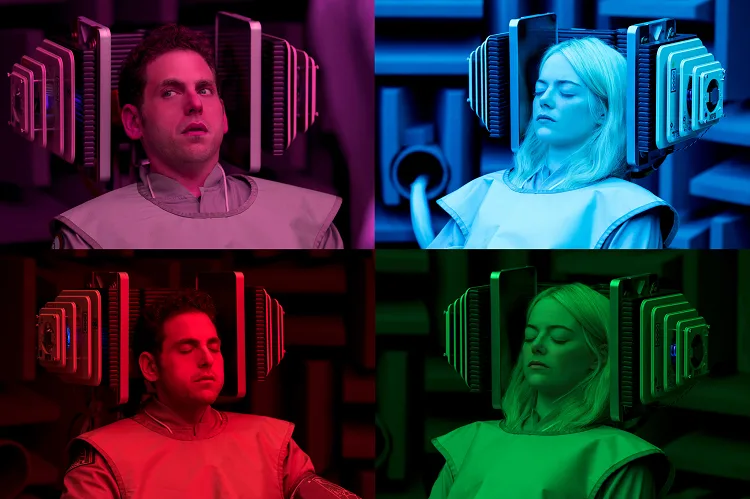 The last show on this list might be the strangest. Maniac sees big-screen favourites Emma Stone and Jonah Hill maneuvering through a version of Earth that is slightly more advanced than our current world.
Stone and Hill are two depressed souls who take part in a pharmaceutical trial that has been created to help people like them lose their sorrow.
The rial leads to the pair experiencing vivid and mind-bending fantasies and scenarios that contain dark and fantastical elements. Maniac might be the wildest show out there and is a great alternative to the other historical dramas or crime shows on this list.
Where to watch: Netflix.
FAQs
Question: What Television Shows are Similar to Vikings?
Answer: There are a lot of shows for fans of Vikings to watch – Game of Thrones, Black Sails, Knightfall, Outlander and Ozark, to name a few.
Question: Where Was Vikings Filmed?
Answer: Vikings was filmed in various parts of Ireland and Iceland.
Question: Why Should I Watch Vikings?
Answer: Vikings is a visually striking show that features fantastic acting, vibrant set designs and historically accurate storylines.
Question: How Many Seasons of Vikings are There?
Answer: There are six seasons of Vikings, and one season of the spin-off series
Conclusion
Well, that's a wrap on 12 shows to check out once you've finished Vikings. The shows on this list vary drastically in theme, visuals and characters development, but they are all entertaining and deserve a chance. With so much content available, it can be hard to choose, but this is an excellent starting place.
Looking for more interesting readings? Check out: