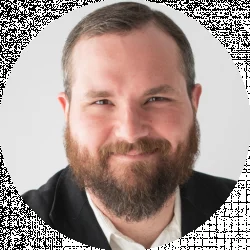 Latest posts by Matt Howell
(see all)
It would be pretty hard to find someone these days who doesn't pay for at least one streaming service. If you're like me, you probably have a few.
The two most popular options would be Amazon Prime and Netflix. Both have a lot of the same characteristics and create their own content, while also having classic and modern television series and movies.
Although Netflix has been around longer, Amazon Prime has become one of the most used streaming services in recent years, thanks in part to the benefits associated with ordering items from Amazon if you're a Prime member.
Both services do offer different content, prices, and streaming options, so it can be hard to determine which service makes for a better streaming experience.
If you've been having a hard time deciding on which one to get or which one to get rid of, I'm here to help you make a decision. So, here we go with the battle of the streaming services. Amazon Prime vs. Netflix.
Main Differences Between Amazon Prime vs Netflix
Amazon Prime has one pricing plan, whereas Netflix has three different plans to choose from.

Amazon Prime subscriptions come with other benefits, such as Prime Music and Prime Reading, whereas Netflix only offers its customers the streaming service alone.

Amazon Prime's viewing library is incredibly extensive, whereas Netflix's viewing library is smaller but has more original content.

Amazon Prime offers subscribers a free month trial, whereas Netflix does not.
Comparing Prices

Price is obviously a concern for most people when it comes to purchasing any product or service and it's no different for anyone who pays for a streaming service.
For some, it may play a larger role in what service they ultimately decide to use. We work hard for our money, and we want to make sure we're getting the most out of our investment.
Netflix currently has three plans. There are a few benefits that all of their plans have, such as the ability to watch on various devices and access the same content. Each plan also has different features, like the number of devices you can use at the same time and the streaming quality.
Netflix's basic plan is $ 9.99 a month. With that, you can only watch it on one device and there is no HD or 4K option. The standard plan is $ 14.99 and you can watch on two screens simultaneously and HD is available but in 4K.
The premium plan is $ 18.99 a month and with this place comes the ability to watch on four screens simultaneously and HD and 4K options are available.
Now when it comes to Amazon Prime, you only have one pricing plan option. The plan is $ 7.99 plus taxes per month or $ 79 annually. With this plan, users will be able to stream all movies and TV shows in the highest quality possible based on a person's TV and internet connectivity.
This includes HD, UHD, 4K and Dolby Atmos. Amazon Prime Video also allows you to buy or rent TV shows or movies. The biggest advantage of having Amazon Prime is all of the associated benefits that come along with it.
Being an Amazon Prime member comes with a slew of extra features that don't come with a Netflix subscription.
When you sign up with Amazon Prime, you instantly get access to free two-day shipping on millions of items or one-day delivery in select cities on qualifying orders over $ 25.
You get Prime Video, which is home to some excellent classic and new content that is constantly being updated, as well as Amazon Originals.
You also get Prime Music, which may not be as popular as Apple Music, but the selection is pretty vast and diverse. Lastly, you get Prime Reading – a rotating selection of eBooks and Amazon Photos, which grants you free unlimited photo storage.
Content Comparison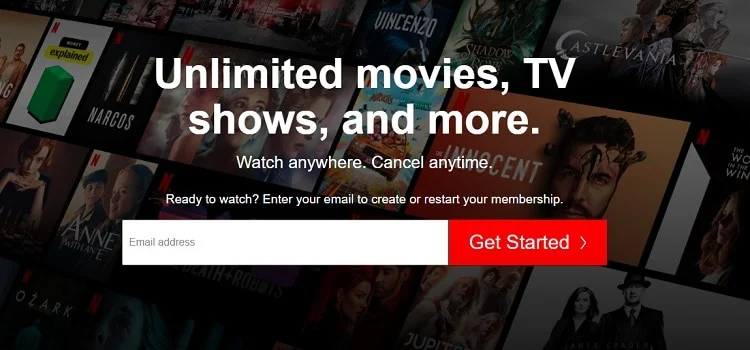 Netflix has been in the streaming game the longest, so it's no surprise that it has a lot of renowned content on it.
It has become a key distributor of movies and television shows around the world and is currently vastly superior when it comes to the amount of current and original content. Series produced by or made for Netflix has won numerous awards, with many of them becoming critical and commercial successes.
Netflix is ​​fairly consistent with the amount of content they release. New content is virtually added daily or at a minimum, every week. Netflix does a solid job at carrying all types of genres as far as television shows and movies go, and they also have a highly-regarded documentary section.
On the flip side, Amazon Prime Video does have more overall titles than Netflix does. As of this writing, Amazon Prime Video has roughly 18,000 movies and over 4,500 television shows. Of course, I can't verify that, as I'm too busy writing this.
Compared to Netflix in terms of original content, Amazon Prime Video is lacking in this department. They do have some wonderful shows though, such as Mr. Robot, Transparent, etc., but they can't hold a candle to the amount of incredible original programming that Netflix has to offer.
Amazon Prime Video adds new movies and television shows on practically the same basis that Netflix does, but it's better suited for people who enjoy more regional content, as they offer a more distinct and broad range of titles. Netflix on the other hand is a better choice for people who prefer to binge-watch original content.
The Difference Between Amazon and Netflix in Terms of Original Programming
Back in 2019, Netflix stated they were going to put $ 2 billion into original content, and by judging the amount of Netflix-produced programming that has hit our screens, I'd say they kept up their promise.
Also, since 2015, Netflix has increased its content budget by an estimated 34% annually. They shelled out nearly $ 16 billion in 2020 for content, but these numbers are not sustainable, as more of Netflix's budget will find its way into international markets.
Netflix has also gone out and spent an estimated $ 600 million to acquire the worldwide streaming right to comedy juggernaut, Seinfeld. This will end the streaming site Crave's rights who have aired the classic show for the past several years.
In contrast, Amazon spent $ 5 billion on content back in 2017, and that number has consistently grown since then, with Amazon spending roughly $ 7 billion on content in 2020.
The tech giant has also spent some major cash on some popular franchises, as they are trying to get away from niche programming, such as Bosch and The Marvelous Mrs. Maisel.
Amazon paid $ 250 million for the right to the beloved series, The Lord of the Rings. Amazon is looking to invest around $ 1 billion over five seasons, which would make it the most expensive series in history.
They also went out and spent $ 40 million on some Sundance hits from the past few years, sadly they did not yield the healthy return that Amazon would have liked.
Who Has a Better User-Interface?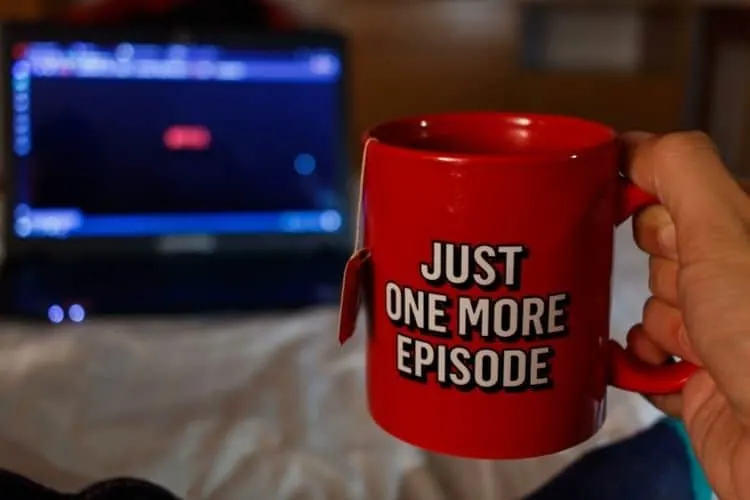 Some people are creatures of habit ad have just adapted to using Netflix. Many feel comfortable with the old-fashioned red-colored theme that Netflix has become known for. Overall, their set-up on televisions and other devices is pretty straightforward, neat and easy to maneuver through.
Although, a lot of users of Netflix are not fans of the way that a trailer or a short scene from a movie or show will start playing when you stay on something for longer than a few seconds. I for one am in this group.
Amazon Prime Video has a different and unique-looking interface that I actually prefer. Unlike Netflix, Amazon Prime Video uses different user interfaces for various devices. So, where you're on a Smartphone, Fire-Tv or tablet, the interface is suited to work with the dimensions of the device.
Device Support
A streaming service isn't valuable if it isn't compatible with your other devices. Amazon Prime Video is compatible with a wide assortment of platforms and devices, including web browsers on a PC or MAC.
Amazon Prime Video works are compatible with Roku, Apple TV, Fire TV, iOS, Android, Xbox One and Series X, Xbox 360, PlayStation 3 and later versions, Nintendo Wii U, Blu-ray players, smart TVs, Google's Chromecast and Chromecast Ultra.
Netflix, being the originator is compatible with all of the devices and platforms that are listed above, as well as several others, such as Nintendo3DS and Windows Phone.
FAQs
Question: Is Netflix better than Amazon Prime?
Answer: It's hard to say if Netflix is ​​better than Amazon. They are both quite different in the content they provide. Amazon offers more titles but less original content. Netflix has fewer titles to choose from, but they make some incredible original content. It's really more about your own particular watching habits.
Question: Does Amazon Prime cost more than Netflix?
Answer: Amazon Prime is actually slightly cheaper than Netflix's basic package. Amazon Prime is $ 7.99 a month, where Netflix's basic package is $ 9.99 a month.
Question: Is Amazon Prime going to start making more original content?
Answer: Yes! Amazon has said that they are going to put more than a billion dollars into original programming.
Question: What shows are on Netflix that aren't on Amazon Prime Video?
Answer: Thanks to the original programming that they have produced or created, Netflix has shows like Bridgerton, The Queen's Gambit, Sherlock and Glow that you won't find on Amazon Prime.
Question: Which streaming service has move overall content: Netflix or Amazon Prime?
Answer: Overall, Amazon Prime has more content than Netflix. Amazon Prime has more than 22,000 TV shows and movies. Netflix has less than a quarter of that amount.
Amazon Prime vs. Netflix: The Final Conclusion
As with most things in life, human beings like having a choice. Only having one option to choose from is boring. Luckily, aft reading this, you'll be able to make an informed decision about which streaming site may be best for you.
If you are looking at signing up for your first time with a company, Amazon offers you a first-month trial for free. This allows you to see if you like what streaming is all about without spending a cent.
If you're contemplating which service to keep or get rid of, I recommend having an in-depth look into what kind of shows and movies you and your family tend to watch more.
If you like more options but with less original content, I'd say go Amazon. If you prefer high-quality original content but fewer options overall, I'd recommend Netflix.
My favorite of the two services is, drum roll, please ……… Amazon Prime! I prefer its user interface; the types of movies and TV shows Amazon Prime Video has on it and how frequently new stuff is added. Plus, if you order a lot of things off of Amazon, you cannot beat the benefits that being an Amazon Prime member grants you.
So, Amazon Prime for the win. Happy viewing to you all and stay safe out there.
Read More:
Best Netflix Thrillers to Watch
Best Musicals on Netflix You Will Love