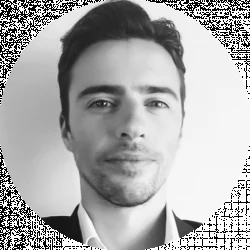 Latest posts by Roman Vogdt
(see all)
Italy, one of the most severely affected by the coronavirus pandemic, has a long and beautiful cinematographic tradition that spans from popular comedy to the sophisticated style of a large group of directors whose personal mark is truly indelible: Vittorio De Sica, Pier Paolo Pasolini, Federico Fellini, Ettore Scola, Michelangelo Antonioni, Bernardo Bertolucci. Here is a small but varied selection of films from Italy on Netflix in 2021.
Italy's contribution to cinema goes beyond names, beyond the contribution of actors and directors, and currents. Celluloid without Italy cannot be understood.
Therefore, don't expect obvious flicks on this list like "La Vita é Bella" (Life is Beautiful) or The Godfather, since that's not even an Italian movie! Here's a brief throwback to Italy's movie history and some of The eighth Italian art's lost gems.
Understanding the Best Italian Movies on Netflix
The Exasperating History of Italian Cinema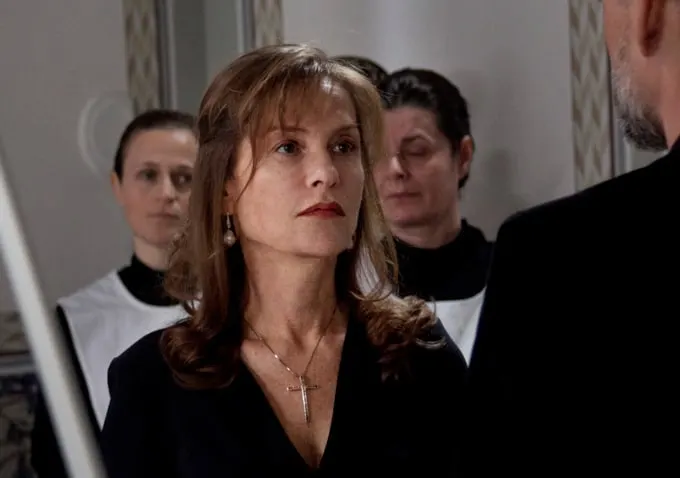 A Look at the Past to Understand the Present
Looking back at a time where fascism had taken hold in society, and patriotic, nationalistic, and imperial sentiments were once again taking hold, Mussolini inaugurated the new Cinecittà establishment in the Roman Tuscolana Street.
It was 1937, and the Hollywood of the Tiber was launching an ambitious cinema production project in Europe. Cinecittà was inaugurated with great fanfare, 75,000 square meters of plates, stages, and all kinds of equipment to give birth to a new batch of films.
An autarkic law accompanied the birth of Cinecittà, the Alfieri Law of January 18, 1939, which provided a source of financing for national productions to combat American cinema's hegemony.
The fall of fascism shifted the axis of film protagonism. The stage moved, and the cameras pointed to the street, to the familiar characters, to ordinary Italians' real problems.
Budget limitations favored the presence of more imaginative scripts, improvised actors, and dishes as accurate as of the streets, the markets, the ports of Italian cities, with their miseries and their joys.
Halfway between documentary and testimony, neorealism put feet to the cameras to move to scenarios that he had not set foot on. Roberto Rossellini's "Roma Città Aperta" (Rome, Open City) or Vittorio De Sica's "Sciuscià" (Shoeshine) express the wounds of post-war Italy.
The intensity with which neorealism sweeps the past is expressed in films such as "Caccia Tragica" (Tragic Hunt) in 1947, Giuseppe De Santis, "Germania Anno Zero" (Germany Year Zero), Rossellini, "Ladri di Biciclette" (Bicycle Thief) or "La Terra Trema" (The Earth Trembles).
In the 50's Visconti with "Bellissima" (Beautiful) and "Senso" and Rossellini with "Stromboli" (1950), "Europa 51" (1952), and "Viaggio in Italia" (1953) perpetuate a style that with the rise of American productions and the social changes in Italy already glimpses its end.
The Big Screen Gems of Italy
10 of the Most Outstanding Italian Movies on Netflix
With your feet already dipped a bit in the general history of Italian cinema, it's time to take a look at ten films that you can quickly find on Netflix. These films not only surprise with their quality and ensemble casts, but they also bring a breeze of fresh air towards mainstream cinema.
This list does not follow any particular order, as each of one deserves its position on the throne of the best Italian movies. Therefore, we can guarantee that you will enjoy any of them because there is something for everyone.
Lazzaro Felice (Happy As Lazaro)
Created in 2018 by Alice Rohrwarcher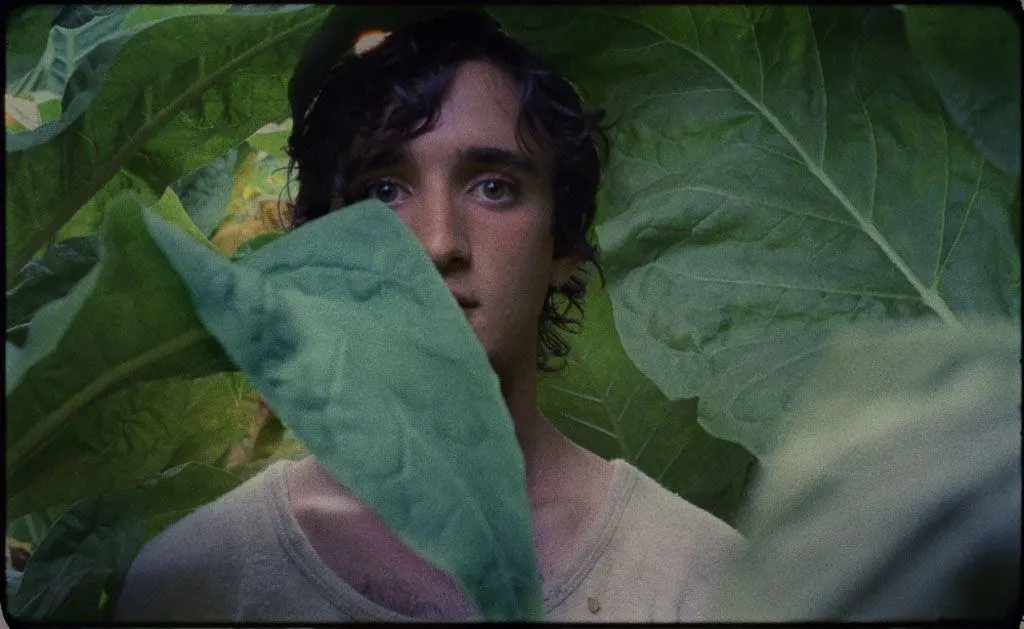 The first film on our list of best Italian movies on netflix is the third film by this German and Italian filmmaker works in the terrains of folk tales, social drama, and fantastic time travel tales. "Felice Lazzaro" (Happy as Lazzaro) is a true story from the 1980s. A wealthy noblewoman who, taking advantage of her estate's isolated location, kept a group of workers enslaved and which has an exceptional discovery; that of its unusual protagonist (a ragazzo with no previous acting experience, Adriano Tardiolo). The axis of a fabulous adventure refers to Pier Paolo Pasolini and Ermano Olmi's sensitive social cinema.
Suburra
Released in 2015 by Stefano Sollima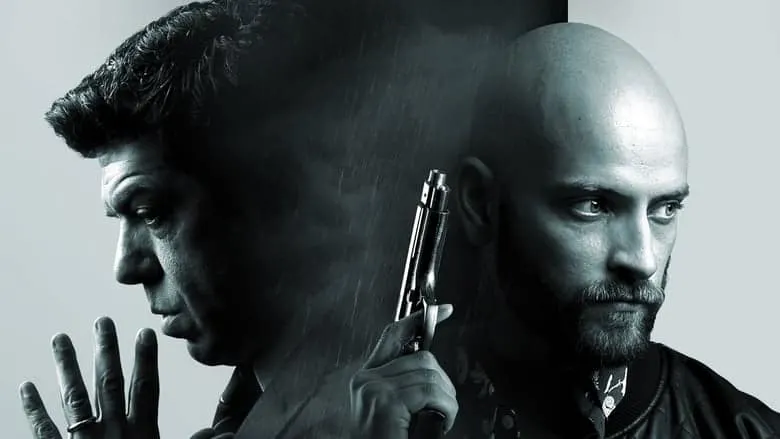 The son of a notable director of spaghetti westerns, Stefano Sollima, adapts a novel by Carlo Bonini and Giancarlo De Cataldo. The story takes place at the precise moment when Benedict XVI begins to think about resigning his papacy and puts the spotlight on the plans of a young mafioso confronting a fearsome gypsy clan protected by corrupt politicians who intend to build a sort of Las Vegas in Ostia, once known as the port of Rome.
The film's tone is somewhat sensationalist, but adrenaline and suspense lovers will enjoy it without any restrictions. It's one of the best action movies of the last decade, leading to one of the best Italian shows called Suburra: Blood on Rome.
Se Dio Vuole (God Willing)
Released in 2015 by Edoardo Maria Falcone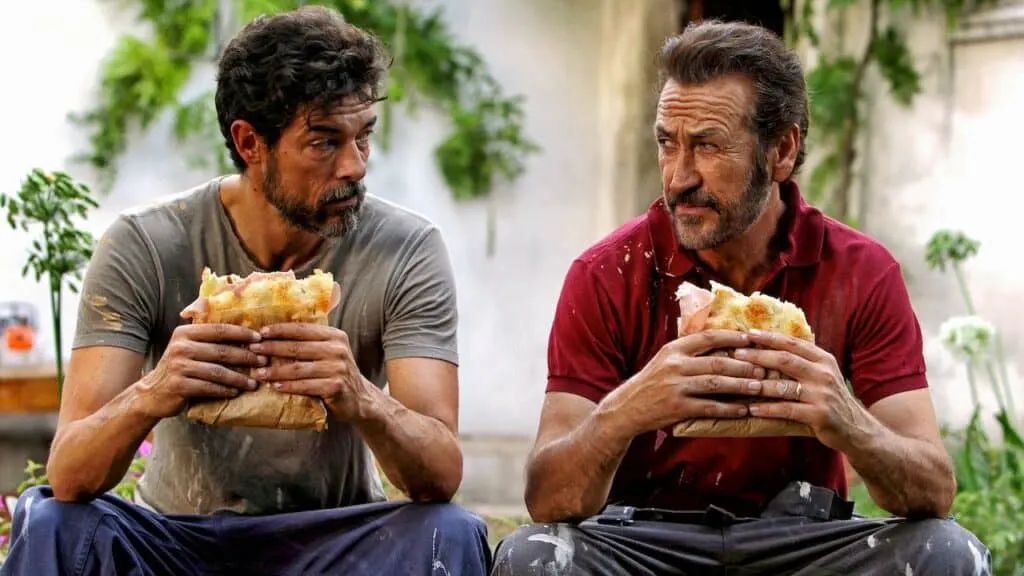 A tasty dish for lovers of popular Italian comedy, "Se Dio Vuole" (God Willing) is full of gags (good, regular, and weaker ones). The movie works as an X-ray of a prototypical bourgeois family shaken by unexpected news: a son who decides to leave his medical studies to devote himself to the priesthood.
Marco Giallini, whose style is part of a lineage initiated by important Italian comedy figures such as Alberto Sordi and Ugo Tognazzi, shines, well supported by Alessandro Gassmann, son of the great Vittorio Gassmann. It works better in the more daring moments than in those where it becomes more artificially gentle.
A Casa Tutti Bene (There's No Place Like Home)
Released in 2018 by Gabrielle Muccino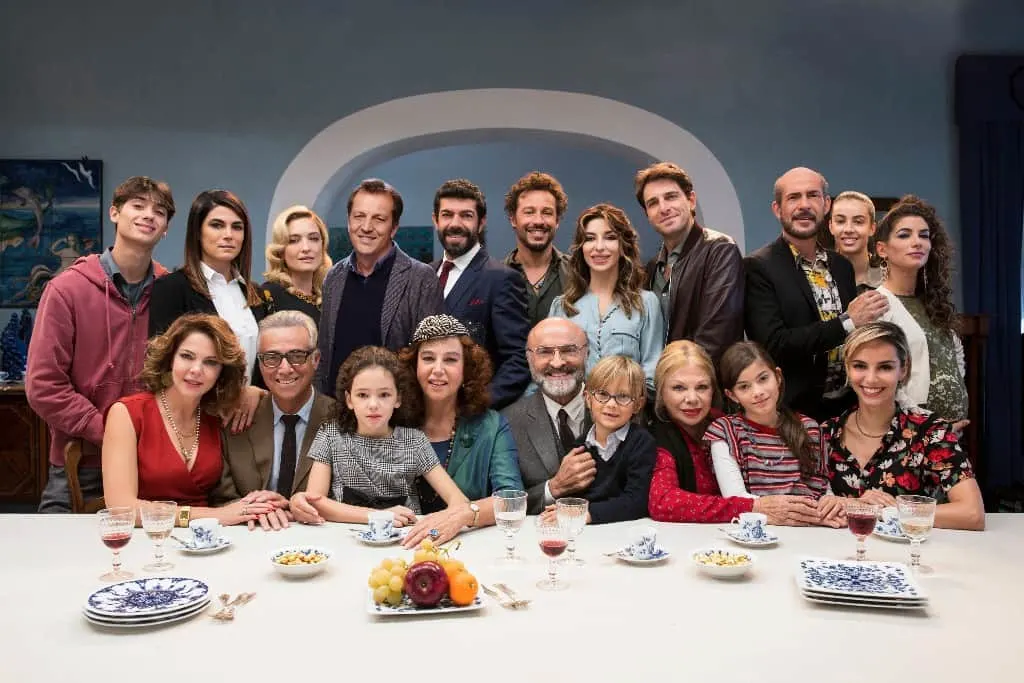 From the same director of the celebrated and triumphant "Baciami Ancora" (Kiss Me Again) and the international blockbuster The Pursuit of Happyness. A Casa Tutti Bene (There's No Place Like Home) relies as usual on a well-written plot.
Everything surrounds a family reunion in which a facade of overacted kindness falls, and the catastrophe begins. The movie exploits a large and very tight cast that works concentrated on a single location, an imposing mansion located by the sea in the beautiful resort of Ischia.
There, the golden wedding of a veteran couple is celebrated, but that takes a back seat when the gale of reproaches, envy, and unspeakable secrets is unleashed—turning the celebration into a mini-tragedy alla Italiana that Gabriele Muccino narrates with shrewdness, resorting to formidable sequence shots.
La Giovinezza (Youth)
Released in 2015 by Paolo Sorrentino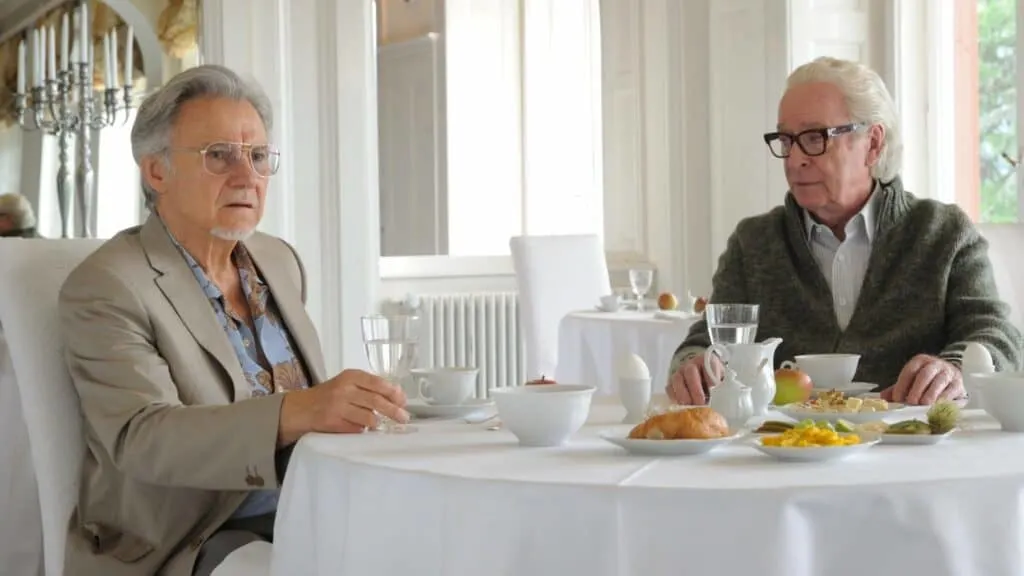 Like all Sorrentino's films (the Oscar-winning La Grande Bellezza being without a doubt the most famous one), this one was surrounded by heated controversy. At Cannes, for example, Youth received as much applause as booing. The Neapolitan director sets up the great circus set in a luxurious hotel in the Swiss Alps.
The characters that wander around there are all quite inquisitive: Buddhist monks, a Maradona look-alike in a lamentable physical and mental state (Roly Serrano), a mysterious Miss Universe (Madalina Ghenea), an elderly couple that oscillates between hatred and carnal desire, and an experienced actor overwhelmed by existential dilemmas. The cast is stellar: Michael Caine, Rachel Weisz, Paul Dano, Harvey Keitel, and Jane Fonda.
Dogman
Released in 2018 by Matteo Garrone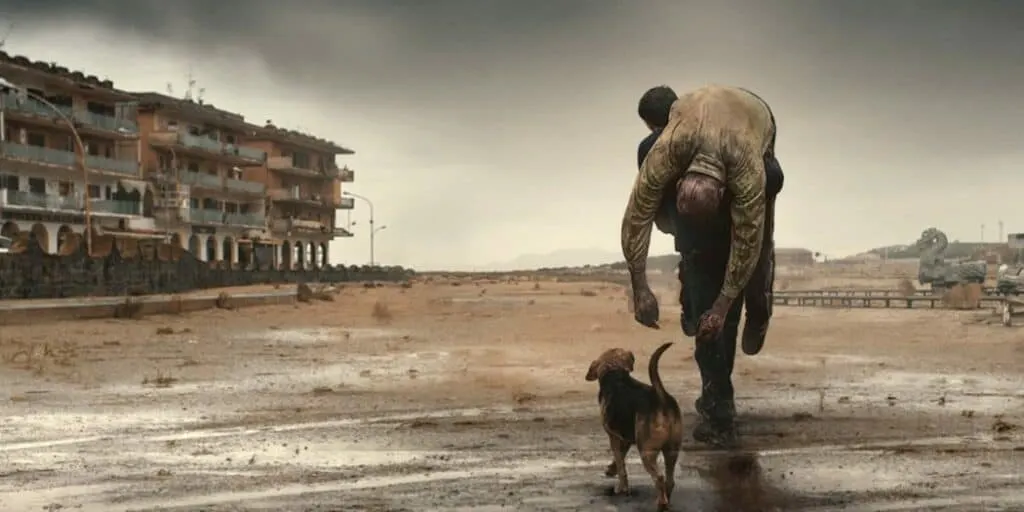 Set in a small town in southern Italy in the late 1980s, this feature film by Gomorrah's influential director Matteo Garrone has as its protagonist a singular antihero who divides his time between the routine work in a dog grooming salon and the illegal cocaine business.
A drug that he also consumes regularly. His own problems push him to get mixed up with the local mafia, controlled by an ultra-violent gangster (good work by Edoardo Pesce, the ideal complement to the extraordinary performance of Marcello Fonte, awarded at Cannes for his role).
Although he falls more than once into the gimmicky, Garrone knows how to keep alive the Dogman's neorealist vein.
La Strada
Released in 1954 by Federico Fellini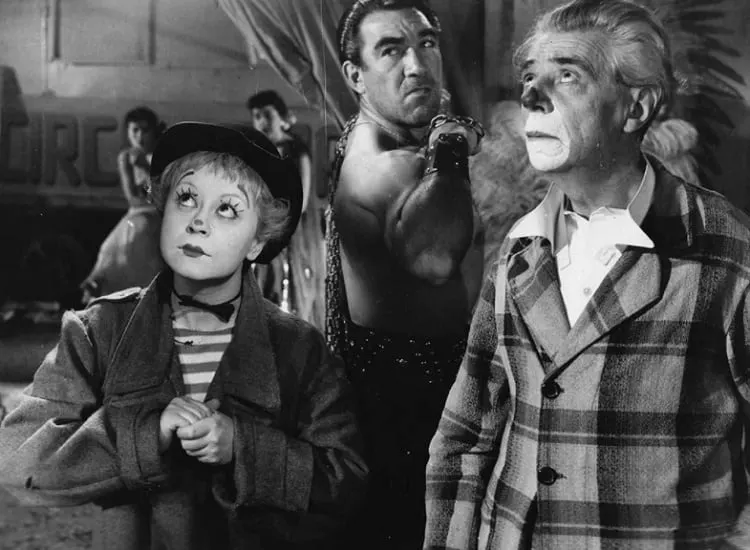 With this true Oscar-winning masterpiece, Federico Fellini achieved international recognition that lasts to this day. Two unforgettable characters, the coarse Zampanó played to perfection by Anthony Quinn and the candid Gelsomina (played by the director's muse, Giulietta Masina), travel on a motorized tricycle through the punishing roads of post-war Italy to earn their bread with a wild circus show.
These two disinherited people's journey is punctuated by the major themes of the film: dreams and reality, success and failure, joy and heartbreak, life and death. La Strada is also a story about loyalty and innocence, captured in the eyes of a woman who looks at the world with a touching naivety.
Stromboli
Released in 1950 by Roberto Rossellini
Next on our list of the best Italian movies on Netflix is a 1950 classic. Famous at the time, especially for the extramarital affair that the director and Ingrid Bergman, the protagonist and one of the top Hollywood stars of the time, had during the filming, Stromboli tells the story of a Lithuanian immigrant without papers and confined in an Italian prison camp which, at the end of World War II, meets a humble fisherman (Mario Vitale) and decides to marry him in an attempt to escape from the place.
She succeeds, but when she arrives in Stromboli, the land of her husband, she will suffer the hostility of a closed and deeply religious world that will treat her as an intruder. The film's dramatic crescendo created by Roberto Rossellini is admirable: it starts from an earthly situation to enter a mythical climate that reveals cinema's incomparable poetic reach.
Blow-Up
Released in 1966 by Michelangelo Antonioni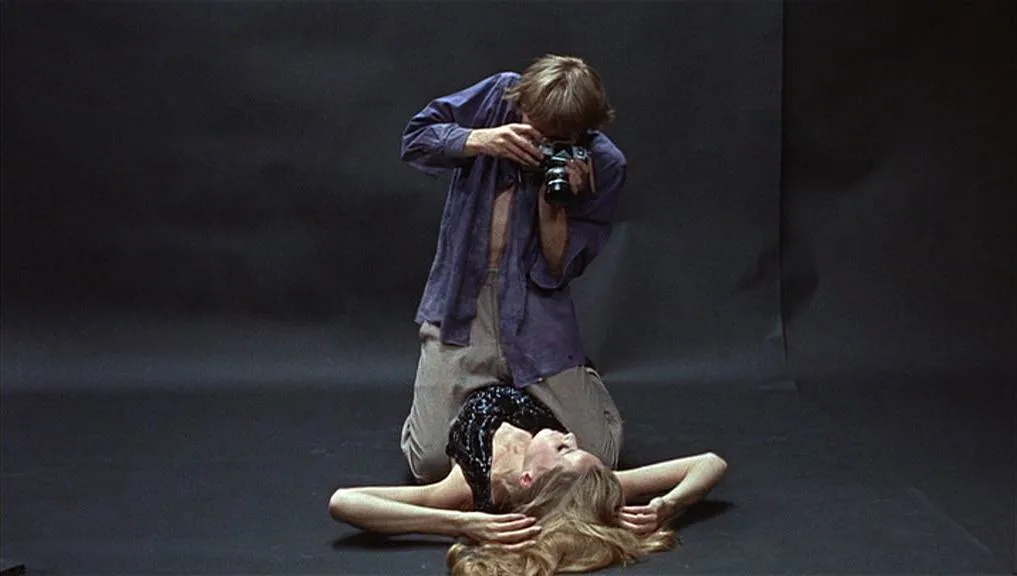 Michelangelo Antonioni films a poetic chronicle of the swinging London in the '60s. Nevertheless, he also unveils the underbelly of this plot, full of sex, pop art, and flower power: the emptiness and hypocrisy of an era obsessed with glamour.
The story is loosely inspired by the story "Las Babas del Diablo," by Julio Cortázar, and its protagonist is an elegant and neurotic photographer (David Hemmings, who took over the role after Sean Connery turned it down) as competent in his profession as he is cruel to his models, whom he treats as objects.
In 1995, Antonioni released "Le Amiche," a film that ends with a sentence that could function as Blow-Up's epilogue: "Behind every image revealed, there is another image closer to reality. In each image's background, there is another image even more faithful, and another one behind the last one, and so on. Until the true image of the absolute and mysterious reality that no one will ever see."
Cinema Paradiso
Released in 1988 by Giuseppe Tornatore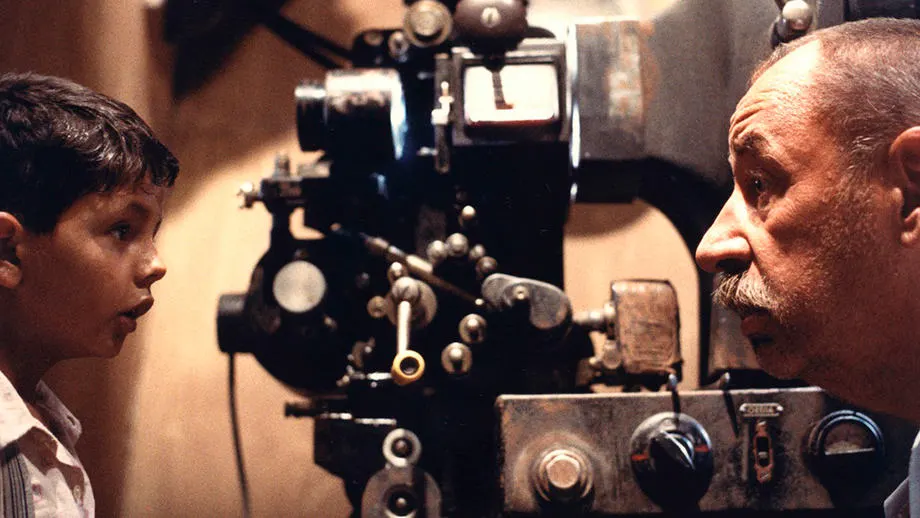 Homage to the magic of cinema, revaluation of friendship, and the portrait of the unpredictable rites of learning, this successful film, is ideal for those who love stories based on permanent appeals to emotion.
Ennio Morricone's famous soundtrack and the performance of Philipe Noiret, in the role of the projectionist of a small village hall regularly attended by Totó (Salvatore Cascio), a tender and innocent boy who lost his father in World War II, establishing a close relationship with him, make for an outstanding result in this tear dropping Oscar-winning sensation from 1988.
Cinema Paradiso is full of references (Charles Chaplin, Buster Keaton, Greta Garbo, Casablanca); it is also a story about dreams as an escape from a pressing reality.
FAQs about The Best Italian Movies on Netflix
Question: How many movies Italian have won an Oscar?
Answer: Italian movies have collected over 11 Oscars and 28 nominations.
Question: What's the highest-grossing Italian movie?
Answer: The highest-grossing Italian movie of all time, right after Avatar, is "Quo Vado" which was able to reach 65,341,588€ in 2016.
Question: Can I use my Netflix internationally?
Answer: If you have a Netflix subscription and you want to watch these Italian movies, you can access content from pretty much wherever you are in the world, except in a handful of countries. However, the catalog of shows and movies you can view will vary depending on the region you're in. In some countries, the Netflix library is very limited.
Question: Who are the most famous Italian actors of all time?
Answer: The most famous Italian actors who have delighted the big screens all over the world are Vittorio De Sica, Vittorio Gassman, Marcello Mastroianni, Alberto Sordi, Ugo Tognazzi, Massimo Troisi, Totò, Nino Manfredi, Franco Nero, and Terence Hill.
Question: What's Italy's most famous movie genre of all time?
Answer: Italy has all kinds of movie genres. However, the most famous one was without a doubt the Spaghetti Western genre back in the '60s thanks to directors such as Sergio Leone.
Best Italian Movies on Netflix – Brief Summary
Anyone can get excited if they immerse themselves in the world of Italian cinema. Not only for its enormous talents, which gave life to some of the most remorseful films of the Western Hemisphere but also for the essence of the Mediterranean that is so subtly hidden in every frame.
And although Italian cinema today is not crying out for attention from the rest of the world, the truth is that true masterpieces continue to emerge. Not only in cinema but lately, Italian production companies are also gaining their territory in the highly competitive industry of television shows.
That's why we must never forget this influential country of cinema. Because if it hadn't been for directors like Roberto Rossellini, Federico Fellini, Paolo Sorrentino, and of course Roberto Benigni, cinema would never have been what we know today.
Their films not only filled the shelves of Oscars and other prestigious awards but are some of the most studied films by students and film buffs.
If you want to sample some of these films, we can recommend two categories that stand out on the list. One is the modern ones and the other the more classic ones. For something international and original, try Youth or Lazzaro Felice. If you like to go a little darker, then you have Suburra or Dogman.
Those who want to discover the Italian family environment are Si Dio Vuole and A Casa Tutti Bene. Then in the classics, it is mandatory to have seen at least once Cinema Paradiso or Blow-Up because both Stromboli and La Strada are two more old gems of great Italian cinema.
Further read: