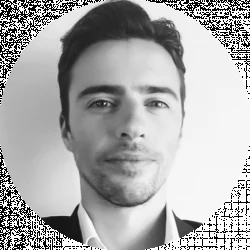 Latest posts by Roman Vogdt
(see all)
In 2016, Disney had already picked up steam to dominate the movie market with several incredible productions. One of those productions was Moana. Today, let's take a look at exactly what made Moana so sensational and also what movies like Moana you can fit in perfectly after watching it.
It has not yet been long enough to forget the shallow level exhibited by Disney with consecutive releases of titles such as the discreet Brother Bear, the weak Home on the Range, the mediocre Chicken Little, and the forgettable The Wild. Those were tough years in which it was difficult to defend a studio that at the time had been enormous.
Fortunately, Disney managed to straighten the course of its animated productions and, during the last few years, has chained great titles such as Wreck-It Ralph, Frozen, Big Hero 6, and Zootopia. There will come a time when that hot streak will be broken, but Moana will not be responsible for that, as it is a new step forward and one of the best Disney Classics to date.
Movies Like Moana – Princess or Heroine?
Disney's New Formula
The princess's figure has been very recurrent in Disney's animated productions, giving rise to little less than an archetype that Frozen clearly broke with. To some extent, Moana had to face that and how difficult it would be to reach what Jennifer Lee and Chris Buck's film achieved, which is, let's not forget, the highest-grossing Disney Classic of all time.
For one thing, Moana gets it right by avoiding any romantic interest for the protagonist, entrusting everything to the adventure she embarks on and her own inner growth, thus reducing her status as a princess to something relatively anecdotal. And I say relatively because it does have a notable weight during its first act, minutes in which the protagonist has to decide whether to embrace what her heart or head asks of her.
However, it is a different approach than usual and one that serves to make you really want her to embark on a journey full of dangers and emotions. The presentation of the character is impeccable and of the characters that surround her, including the usual sidekicks for comic purposes. What is really surprising is the magnificent use of one of them once the adventure begins, since the character is totally one-dimensional but then always makes you laugh. Always.
The best of all is that Moana is a close, charismatic character with enough depth to make you get involved in her journey, but without losing that light tone necessary to reach the general public. For this, the contribution of the unknown Auli'i Cravalho lending her voice is essential.
Some Luxurious Assistance
With a Little Help of Her Friends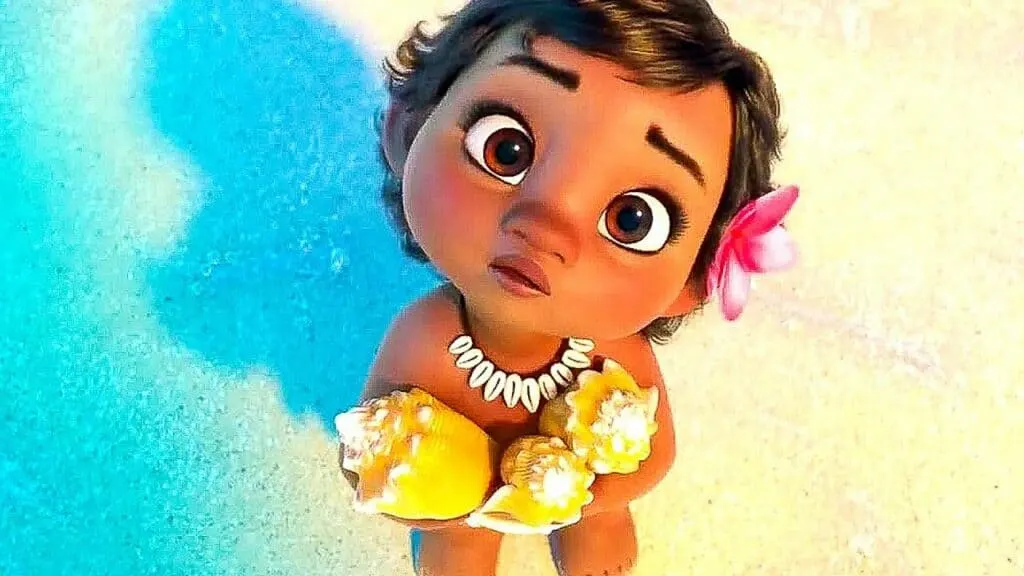 I'm not going to put the slightest bit to Moana's journey, but it's fair to recognize that it would be at a lower level if it didn't have several luxury allies to elevate everything even more. The most obvious is Dwayne Johnson as Maui, a demigod who is not in the mood to help our protagonist and who, as expected, is overcome by Moana's courage, which grows as the film progresses and immerses the viewer more in what is happening.
In its own presentation, we find another of those responsible for making Moana an excellent proposal for all house members since Disney has signed Lin-Manuel Miranda, the Broadway sensation thanks to Hamilton, to compose the songs. Here the only but that can be put is that it will be impossible for any of his songs to reach the level of 'Let it go,' although that was an unrepeatable milestone. Beyond that, a magnificent mix of fun and emotion, knowing how to expand them separately and unite them when the occasion calls for it.
Returning to Johnson, people do understand his acting talent's complaints, but never about his charisma, which was his main asset to become first a star at the WWE and later of the seventh art. Here he uses that overwhelming charisma again -and, in this case, hilarious or courageous when the occasion calls for it- without ever going over Cravalho's head, who is at his level using other weapons.
A Legendary Production
The Artchild of Musker and Clements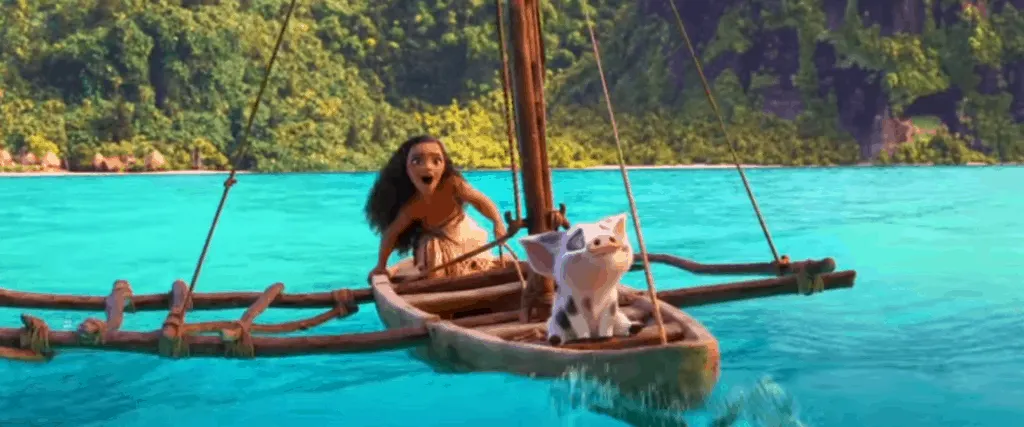 One of the great attractions of Moana was to see what John Musker and Ron Clements were capable of doing in their leap to computer animation after having dedicated themselves so far too traditional animation with titles like The Little Mermaid, Aladdin, Hercules, or The Great Mouse Detective. The result can only be described as impeccable.
Moana is a visual marvel in which there is also room for traditional animation in a very ingenious way. Moreover, it is not a whimsical solution. Still, it perfectly fits the film's tone and gives rise to not a few tremendously funny situations -attention especially to the very cute mini-Maui.
Besides, Musker and Clements manage to introduce a message in favor of nature without falling into an excessive didactic touch that would have gone against the entertainment, even managing that the risky idea of turning the ocean itself into a character does not turn against them. There were many possibilities of falling into the ridiculous. Still, everything fits, including the emotional overload of the last act that works as a perfect culmination for the journey of Moana and the rest of the characters when it comes down to it.
In short, Moana is a new animated gem from Disney and a new reminder that the company is possibly going through the best years of its history. A perhaps risky statement -there are many great films throughout its history, some also made consecutively or practically- and that only the passage of time will be able to prove if it is true, but what is certain is that we are facing an essential film that is placed with "ease" among the best of the last decade. Here's the interesting part now… how to keep watching awesome movies after you've seen Moana. Well, here's a list of tasteful images that you'll be able to fit in perfectly with the adventures of Moana and her gang.
Movies Like Moana – Our Picks
Soul
Pixar's Latest Heartthrob
2020 did not give us many great joys in whatever sense, but one of the things worth noting is that it was the first year in Pixar's history that we could see two new original films from this acclaimed animated film studio. The first was Onward, a highly recommendable piece even though it took too much for granted, and the second is Soul, the big Disney+ premiere.
Soul is also the first film directed by Pete Docter since Inside Out, one of the best Pixar films to date. Besides, it raised a premise that seemed to link several films to the point that it was necessary to clarify that Soul was not Inside Out's sequel. Having seen it, we can now talk about complementary ideas and also that it is a sensational feature film and also one of Pixar's greatest works.
Soul's protagonist is a teacher, voice by Jamie Foxx who has been waiting for his entire life to get an excellent opportunity to succeed as a jazz musician, but the very day he gets one, something happens that changes his life altogether. Something miraculous is achieved by balancing different ingredients that, at first sight, might not match well since it is a work marked by the existential and a robust comic component that helps to nuance the above and make the work as a whole much more enjoyable.
Zootopia
Another Great Animation of 2016
For months the doubt had been on whether Zootopia would maintain the level or if it would be a step backward for the company, given that it was released the same year as Moana. As for me, I had serious doubts, since it seemed that it was not going to be more than a nice pastime, but once seen I had to admit my mistake since it is a superb and hilarious movie that also does not make the mistake of sacrificing the unfolding of the plot, just for some cheap laughs.
I would like to clarify that Zootopia maintains the usual line of Disney classics of emphasizing the moral of the story in a remarkable way. In this case, it is that appearances can be deceiving. However, it does so in a smart way, as it is well linked to both the plot evolution and the evolution of the characters themselves without ever seeming redundant.
The screenplay by Jared Bush and Phil Johnston is largely responsible for that happening, as it manages to create a story that moves along smoothly and contains enough suspense to keep you interested in its resolution. Plus, it contains many funny moments, but it doesn't abuse them. Others would have abused the lazy ones a lot. However, Zootopia didn't do that since it has the ingenuity to create more without breaking the rhythm.
Inside Out
Pixar's Finest
Inside Out is a film that has practically everything. What starts as not much more than a nice comedy with its own well-defined universe and interesting characters that you can easily grow fond of soon becomes more and more emotional because of the five emotional stages that define the personality of Riley and any of the human characters in the film: Joy, Sadness, Fear, Anger, and Disgust. The first two being the most important of the story and greatly benefited by the vocal work of Amy Poehler as the indefatigable Joy and Phyllis Smith as the endearing Sadness.
Pete Docter, Josh Cooley, and Meg LaFauve's screenplay use that to offer a gripping and highly entertaining analysis of that stage in life when things get complicated after childhood. The film does not base it on the protagonist's arrival at adolescence but because she has to move out and start a life practically from scratch. A premise nothing new to which Pixar wanted to give a twist to turn it into an adventure full of funny moments and situations that touch your heart and that at certain times will even make many cry brokenhearted. A key factor for that is also the splendid soundtrack by Michael Giacchino.
An essential ingredient of the film is that it offers a simple approach that disarms you with unusual ease and deals with very complex issues that, on the other hand, could have given rise to a powerful and depressing drama. In fact, it would be perfectly possible to make a great film using the same elements with a very different tone, but what matters here is that Pixar has achieved an absolute triumph in its purpose, creating a world of its own from ideas already present in the collective imagination and applying the magic characteristic of its best works.
Coco
A Cultural Jewel
Pixar draws its inspiration from the Mexican holiday El Día de Los Muertos (the Day of the Dead) to shape a boy's story with a passion for music who lives in a family that hates music. Left with no choice but to act on his own, he ends up in the Land of the Dead, searching for the approval of his great-great-grandfather, the legendary Ernesto de la Cruz (Benjamin Bratt). It is a journey to get to know himself more deeply, which allows him to value what it means to be part of a family and the consequences of death.
Adrián Molina and Matthew Aldrich's screenplay opts to approach it from an initial lightness to evolve as the protagonist discovers things gradually. There is no lack of emotional moments, but the dominant note is that things keep happening, making everything fun throughout the entire ride, from the characters' designs and scenarios to the dialogues themselves. Both screenwriters knew precisely how to win the audience's hearts before delivering the ultimate blow to their hearts.
Still, though, Coco is not a film that bets everything on this relative emotional manipulation since it is, above all, a love letter to Mexican culture through its traditions. It does so by avoiding falling into the most worn-out clichés since it is true that certain expressions or reactions could be part of that kind of vision. Still, they are integrated from a more realistic perspective, making everything flow with an overwhelming simplicity.
FAQs
Question: What is the meaning of the name Moana?
Answer: In Maori, Moana means "ocean, deep-sea or large expanse of water".
Question: Where is Moana based on?
Answer: Motunui is an island in the South Pacific belonging to the world of Moana.
Question: Who is Princess Moana?
Answer: 1000 years later, during the expansion of the Polynesians in the Pacific, Moana (Auli'i Cravalho), a 16-year-old girl, the only daughter, and successor of an important chief begins to notice signs that the island where she lives may disappear.
Question: Where is Moana available for streaming?
Answer: Although until recently it was possible to watch the film on Netflix, right now it belongs exclusively to Disney.
Movies Like Moana – Brief Summary
As you may have noticed, Moana wasn't the only big animation hit of the last few years. Still, the film marked almost the beginning of fantastic modern animated films, gaining more and more ground and respect on both streaming platforms and among fans of all ages. The complexity and effort behind Moana is arguably not so common nowadays, and it's refreshing to see storylines, characters, and details that blossom on screen.
And if there's one thing Pixar or Disney movies master, it's making you feel good as soon as they're over. That's why we are often left with that hungry desire for more. But thanks to the decades of experience and the varied lineup of animated films we have, it's easy to keep a good streak going. Our four recommendations are based on real blockbusters that deserve to be seen not once but at least twice. Like Moana, these films impacted animated films so heavily, which is why they are already considered pillars of today's finest cinema.
If you want to continue about traditions, then perhaps it would be best to start with Coco, which will absorb you in its faithful representation of Mexican culture. If you prefer the newest addition to the genre, then you can't miss Soul. If you like strong emotions and going deep into feelings, then try Inside Out. And if you want to laugh in a world of funny animals, then Zootopia is the solution for you.
Further read: