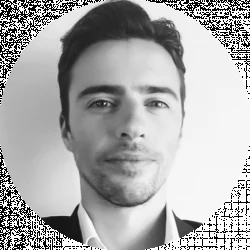 Latest posts by Roman Vogdt
(see all)
If you've been using Hulu or you are interested in trying it out to catch up on your favorite TV show or watch movies, you may be wondering if you would benefit from registering for the premium version without commercials, Hulu Plus. Let's have a chat about the benefits of both services and what has happened to the company throughout the last years.
During a call with investors, Bob Iger, Disney's CEO, joked:
"I had to go to Wikipedia to see everything we had."
And it may seem like a joke but it is true, Disney has become a monster that owns, to give an example, ABC, 21st Century Fox, Fox Searchlight Pictures, 21st Century Fox Television, FX Networks, National Geographic, Touchstone Pictures, Marvel, Lucasfilm, Pixar, and also, Hulu.
Yes, Hulu is part of the Disney empire, after having joined in to close the circle of what the company is looking to offer, which is a divided platform for its three main sectors, which are Disney+ for family content, ESPN+ for sports, and Hulu, which focuses on content for a more mature audience.
This has meant significant growth for Hulu, offering not only a powerful basic package but also Hulu Plus, which competes at the highest level with the best streaming services.
Main Differences Between Hulu vs Hulu Plus
The main differences between Hulu vs Hulu Plus are:
Hulu provides video streams in HD, whereas Hulu Plus streams in 4K Ultra HD.
Hulu's monthly subscription costs $5.99, whereas Hulu Plus is $11.99 a month.
Hulu's main feature is immediate TV content with ads, whereas Hulu Plus has even more content without any advertisement.
But, what is Hulu?
And why is it so important?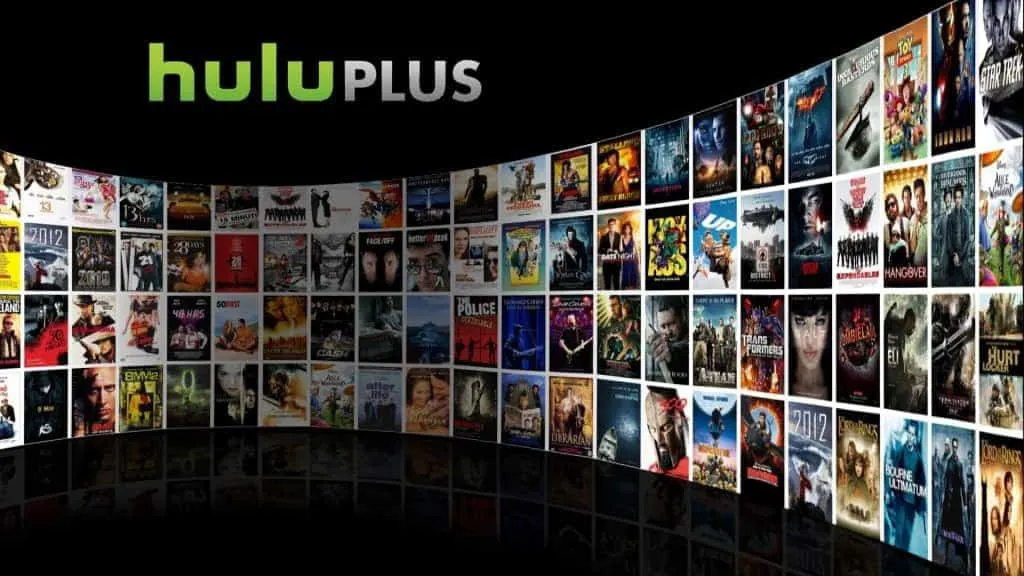 Hulu is a video streaming platform that was born in 2006 as a joint venture between News Corporation, NBC Universal, Providence Equity Partners, and later, in 2009, Disney. The initial idea was to repeat episodes of television series from each of the partners.
In addition, they created agreements with AOL, Comcast, Facebook, MSN, Myspace, and Yahoo to add content. In August 2007, they decided to name the company Hulu and launched their website where only one advertisement could be seen and nothing else.
Hulu was owned by Disney, with 27% that would later be increased to 30%, News Corporation with 30% that would later be owned by 20th Century Fox, NBCUniversal with 30%, which would be owned by Comcast after the purchase of NBCUniversal, and TimeWarner (now known as WarnerMedia) that would come later, in 2012, when it took over 10% of the company after buying the stake of Providence Equity Partners.
Hulu was a milestone in the television and broadcast platform market, as for the first time large media conglomerates joined forces to create a single platform, unify content and offer it via the Internet to users in the United States.
Hulu began operations in earnest on March 12, 2008, as a free service with ads. In 2010 they launched Hulu Plus, a subscription service without ads that included, unlike the free version, full seasons of series from the partner companies and other companies, as well as a wider catalog, plus access to new episodes just as they were premiering on television.
That same 2010, Hulu was already the second most-watched internet video streaming platform in the United States, only behind YouTube. In the United States, Hulu closed the third quarter of 2019 with 28 million subscribers, which compares discreetly to more than 150 million subscribers of Netflix.
The Key: Original Content
Powerful partnerships with remarkable results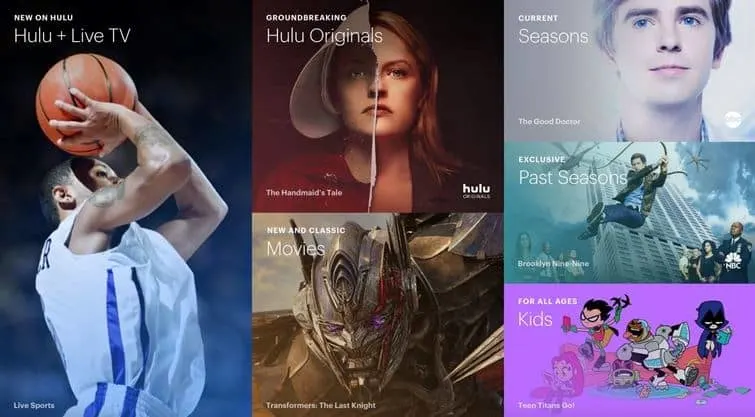 Over time, Hulu became a very important service for both companies and users, and that was due to its alliances, as for example, Hulu had the right to distribute content from networks such as A&E, Big Ten Network, Bravo, E!, Fox Sports 2, FX, PBS, NFL Network, Oxygen, RT America, Fox Sports, Esquire Network, SundanceTV, Syfy, USA Network, NBCSN, Onion News Network, as well as NBC, ABC, Fox, and Disney Channel programs.
Hulu became a key platform for the networks, as the company only absorbed between 30 and 50% of the advertising revenues, making it a good business for the rest of the production companies.
But what made Hulu grow the most were its original productions that were born in 2011. Here we find cases such as Battleground, which was Hulu's first original series, The Fashion Fund, its first reality show, and of course The Handmaid's Tale, which led Hulu to win its first Emmy.
How Much Does Hulu Cost?
What's worth your hard-earned money?
Although Hulu used to offer a free (although limited) version of its content library, that is no longer the case. The platform moved to a fully subscription-based model in 2016.
Hulu's traditional broadcast service features two subscription options: a $6 per month level (after a price drop of $2 per month), where you will see commercial breaks, similar to broadcast television, and the non-advertising plus option for $12 per month.
On the other hand, basic Hulu + Live TV costs $65 dollars per month, and the plus + Live TV costs $71 dollars per month.
It is worth noting that although Hulu reduced its ad-based subscription level in January 2019 by $2, it compensated for some of that cash loss by not only increasing the price of its live TV option but also charging $6 more for Hulu without advertising when you add it to live TV option.
Previously, you could get Hulu + Live TV for $40 per month with basic Hulu on-demand, or $44 per month with Hulu without on-demand advertising. But right now, the prices are:
Basic – $5.99
Plus – $11.99
Basic + Live TV – $64.99
Plus + Live TV – $70.99
Hulu vs Hulu Plus
Does everything work the same?
There are notable differences between using Hulu or Hulu Plus even though it may not seem like it at first.
Hulu's basic service offers more than 1,000 episodes of classic programs, making up more than 29,000 episodes. Hulu Plus provides all episodes of the current season of popular programs and over 33,000 episodes of over 1,000 classic programs (about 4,000 more classic episodes than the basic Hulu).
With Hulu Basic, you can watch hundreds of presentations and documentaries for free. However, if you register and pay for Hulu Plus, you can watch the same shows and movies available with the basic service, as well as access hundreds of exclusive films from The Criterion Collection, such as In the Realm of the Senses, Solaris, and Woman in the Dunes.
Since 1984, the Criterion Collection has been publishing a series of special editions of classic and modern films, focusing on the great masters of cinema.
What is Hulu+ Live TV?
The mightiest of them all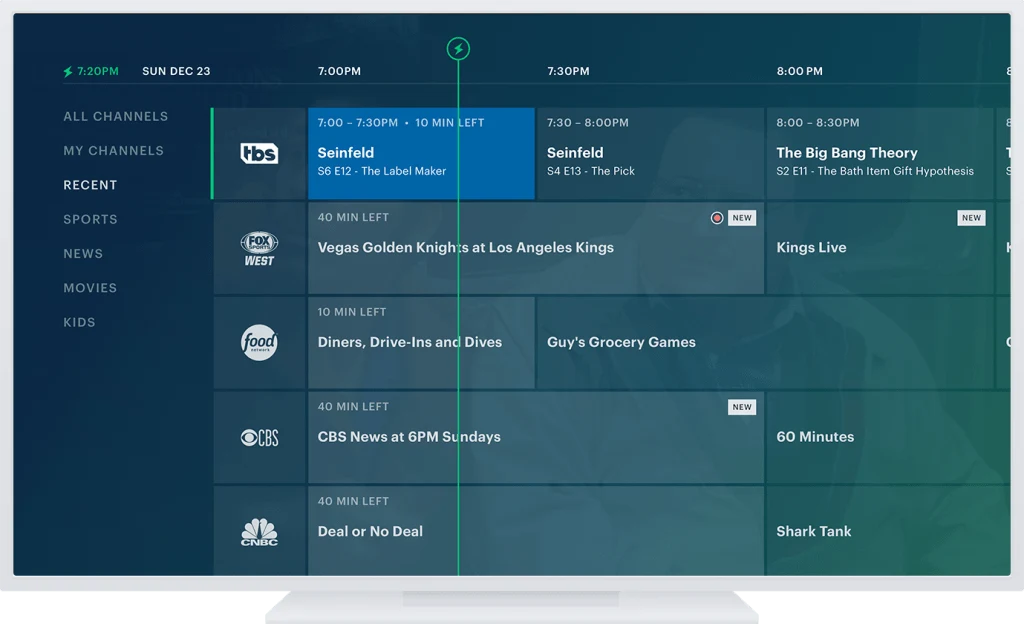 The company's latest venture was Hulu + Live TV. This broadcast service costs, as mentioned before, $72 per month (after a price increase), and allows subscribers to watch live and on-demand TV programming from over 60 channels, including local news and sports, along with everything offered by the regular channels in Hulu's basic package.
Recent additions include Discovery Channel, TLC, Investigation Discovery, Motor Trend (formerly Velocity), and Animal Planet.
Hulu with Live TV can be compared to other services such as Sling TV, DirecTV Now, or Playstation Vue, all of which allow access to live programming without the need for a cable or satellite subscription.
Like those other services, Hulu with Live TV is not without its problems. The broadcast quality for live programs is often not as good as that of cable, especially at slower Internet speeds or during periods of heavy traffic.
What About Internet Connection?
Let's talk about the definition
Hulu and Hulu plus (and Live TV) can be broadcast at different quality levels, which will be automatically adjusted according to the connection. For smooth and uninterrupted streaming, Hulu recommends a minimum download speed of 6 Mbps for Hulu in HD and 16 Mbps for Hulu plus Live TV.
If you plan to broadcast on multiple devices, more bandwidth will be required for a quality experience.
The Internet connection speed requirements for Hulu are as follows:
Standard Definition (SD): 1.5 Mbps
High Definition (HD) 720p: 3 Mbps
High Definition (HD) 1080p: 6 Mbps
4K Ultra HD: 16 Mbps
What Devices Can I Use?
Carry on my Streaming Son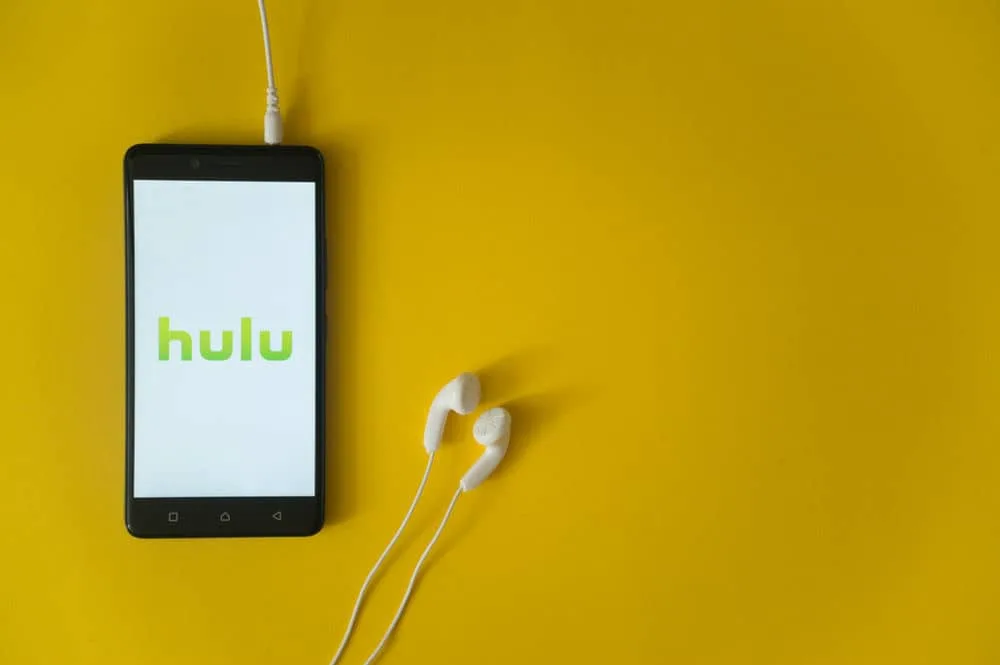 Hulu and Hulu Plus are available on a wide range of devices, including Android and iOS phones and tablets, as well as broadcast platforms such as Roku, Apple TV, Google's Chromecast, and Amazon Fire TV.
If you prefer to use your computer, you'll find it on all Mac and PC browsers. Also, on LG and Samsung smart TVs, as well as Xbox One, Xbox 360, and Nintendo Switch.
PlayStation 3, PS4, and the new PS5 systems support basic Hulu but, probably due to its rivalry with Sony's live TV broadcast service (PlayStation Vue), Hulu with Live TV is not supported.
In addition, Hulu's Classic application (which does not allow some features, including the Live TV option) is available on certain Vizio and Sony televisions, Android TV, Wii U, TiVo, and select Blu-ray players from Sony, Samsung, and LG.
Hulu vs Hulu Plus: Extra Packages
The things that money can buy for you
Things can be much more expensive, too. Hulu subscribers have the option of adding monthly subscriptions such as HBO ($15), Cinemax ($10), or Showtime ($9) in addition to their existing Hulu subscription.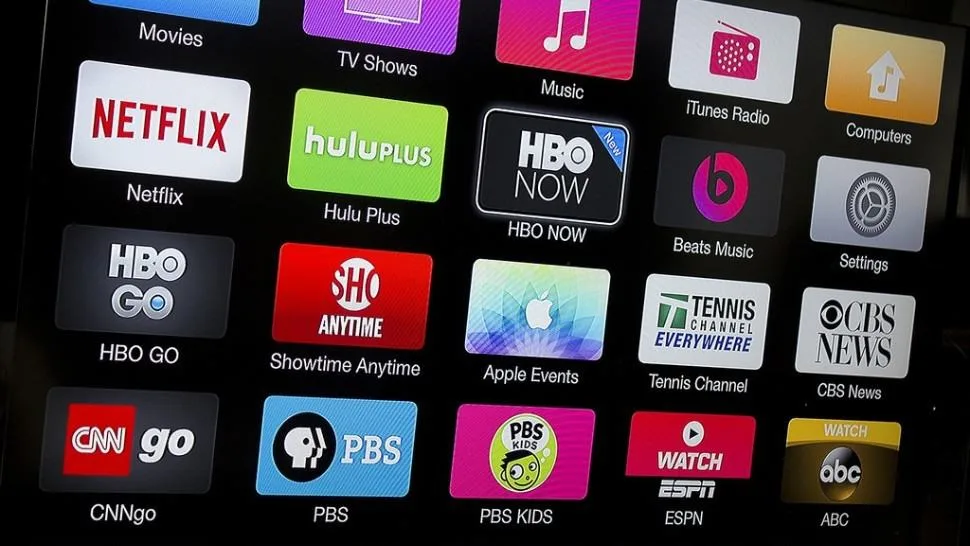 As for Hulu plus Live TV, while the service includes 50 hours of online cloud storage, users can purchase 200 hours of online DVR storage for an extra $15 per month.
The service comes with a limit of two screens that can be used to view the service at one time, but this can be upgraded to unlimited home screens or three moving screens for another $15.
Fortunately, if you want both of these upgrades, Hulu will subtract $10 from the price, which means both services come out at $20 a month in addition to your subscription of course.
For those without cable, either of these subscriptions could be a valuable addition. They offer access to countless hours of content, including unique series that cannot be found elsewhere.
While subscriptions can be a little pricey, the fact that they hold ads and fewer screens available can make both services quite affordable. But remember, you have to add to all this the cost you pay online every month.
Disney's Way of Conquering the Industry
How Disney and Hulu impact streaming

Hulu was the missing piece for Disney, as they now assume operational control of the platform. But how did this happen? This is one of the most curious negotiations in recent years, and although we will not know all the details and the hours of negotiation is involved, we do have an idea and it is remarkable.
The Walt Disney Company confirmed that it reached an agreement with Comcast to take full control of Hulu. Hulu started 2019 with four owners: 21st Century Fox, AT&T (WarnerMedia), Comcast, and Disney.
In March of 2019, Disney completed its purchase of Fox and automatically extended its ownership of Hulu. While AT&T agreed to sell its 9.5%, leaving Hulu in the hands of Comcast with 33% and Disney with 66%.
We knew that Disney and Comcast negotiated to keep Hulu, as it was an important part of their streaming strategy. Rumors were that Disney would buy Comcast's stake to take over 100% of Hulu.
This was not the case, however, Disney took full operational control of Hulu, while Comcast took what appears to be a good deal, whether Hulu works or not in the future, the media conglomerate assured a not inconsiderable figure for its 33%.
The agreement notes that NBCUniversal (NBCU), owned by Comcast, continues to license content to Hulu until the end of 2024.
This year, NBCU began to have the right to withdraw programming previously licensed exclusively to Hulu, although it continues to be available on a non-exclusive basis for a reduced license fee. And by 2022, NBCU will have the right to cancel most licenses it had with Hulu if it so chooses.
And that's not all, Comcast also extended its agreement with Hulu Live, so NBCUniversal's channels will continue to be available through the end of 2024. Comcast will also continue to distribute Hulu on its Xfinity X1 cable television platform.
Here it is worth mentioning that NBCU introduced Peacock as its own streaming service, which has a free, ad-supported model and competes directly with Disney.
While Disney is in charge of Hulu's operation, Comcast does not have a say in the platform's decisions but will maintain its 33% share.
By January 2024, Comcast may require Disney to purchase its interest in Hulu, and similarly, Disney may require Comcast to sell its interest to it for "the fair market value" of Hulu at that time, which will be evaluated in 2024 by "independent experts.
FAQs
Question: Are Hulu and Hulu Plus the same?
Answer: Hulu, the only online subscription service that delivers streaming video of currently running shows from all of the top television networks, comes in two iterations: Hulu Plus and Hulu.com. Hulu.com is available for $5.99 and Hulu Plus for $11.99.
Question: How long does Hulu take to get new episodes?
Answer: The website will make the most recent select series episodes available, with new episodes added eight days after they air.
Question: What does the $5.99 plan include?
Answer: For $5.99 a month you'll get access to Hulu's entire catalog, but you will have to watch some ads as you stream. New subscribers can receive a free 30-day trial when they sign up. You can also use Hulu to keep up with shows as they air.
Question: How can I get Hulu for free?
Answer: One of the easiest ways to get Hulu for free is to simply take advantage of the free trial that the company offers. The streaming service allows new subscribers, and eligible returning subscribers to get Hulu free for one month.
Question: Is Hulu free on Firestick?
Answer: As the majority of streaming apps on the Fire TV Stick, the Hulu app is free to download onto your device. However, you'll need a Hulu subscription to actually watch the content.
Conclusion
As you can see, Hulu is an on-demand giant and its services are changing and adapting to modern times, according to what the market is asking for.
Luckily, nowadays, Hulu and Hulu Plus are not so different in the economic sense but in the quality of the content. Whereas in the past it was still free, it was understandable perhaps not to pay a monthly fee, but since both require a subscription, the best thing to do is to get hold of Hulu Plus.
Sincerely, thanks to the improved streaming quality and also the infinite catalog of content, Hulu Plus is one of the most attractive options in the broadcasting and on-demand world. If you add one of the packages or Live TV, the service becomes perhaps the most powerful we know to this day.
If you have any doubts or don't know enough about the series and movies that Hulu offers, I recommend you take a look at their homepage and see if it has enough for you to pay a monthly fee of $6 or $12.
Further read: