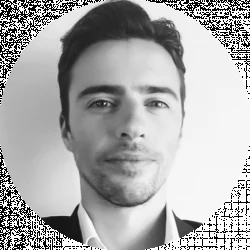 Latest posts by Roman Vogdt
(see all)
It is difficult to talk about streaming without mentioning the recent addition called Vidgo. The service was launched in December 2019 and currently offers over 85 live channels, including a wide variety of lifestyle, news, sports, kids, and Spanish-speaking channels. In this review, we'll have a look at what Vidgo has to offer and how to make the most of it.
First of all, Vidgo makes it clear that it is incredibly attractive for sports lovers and especially those who live for college sports.
This on-demand provider offers one of the largest varieties on the streaming market and in addition, for the Spanish-speaking audience, Vidgo stands out with a quite innovative approach.
Still, Vidgo has some ups and downs that you'll see right away, but thanks to features like TV Everywhere, there will be plenty to talk about here.
Where does Vidgo work?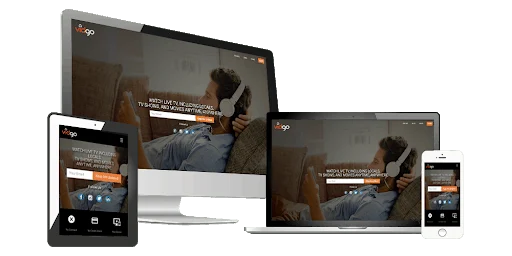 Fortunately, Vidgo is available on a number of devices and browsers, which takes away the fear that the service will become the ugly duckling of on-demand subscriptions. To make it easier, here's a list of exactly where you can use Vidgo:
Apple TV
Android devices
Amazon Fire TV
Android Smart TVs
iPhones and iPads
Roku Streaming
Web Browsers
Vidgo's Price Range
Like many other on-demand services, Vidgo also comes with different packages, depending on each subscriber's tastes. These of course vary in their prices, but still remain fairly tight compared to their competition.
Here is all you need to know:
Vidgo Core – $40.00/per month
A&E, ABC, ACC Network, Animal Planet, Aspire, BET, Big Ten Network, Cheddar, CMT, Comedy Central, Curiosity Stream, Discovery, Disney Channel, Disney Jr., Disney XD, DIY Network, ESPN, ESPN Deportes, ESPN Goal Line, ESPNU, ESPN2, ESPNews, Food Network, FOX, FOX Business, FOX Deportes, FOX News, Freeform, FS1, FS2, FX,
FXM, FXX, FYI, Game Show Network, Hallmark Channel, HGTV, History, Inspiration, Investigation Discovery, Lifetime, Longhorn Network, MAVTV, Motortrend, MTV, National Geographic, Nat Geo Wild, NFL Network, Nick Jr., Nickelodeon, OWN, Pac-12 Network, Paramount Network, Science, SEC, Network, Stadium, TeenNick, TLC, Travel Channel, TV Land, UP TV, VH1, Viceland
Vidgo Plus – $50.00/per month
CMT Music, Cooking Channel, Destination America, Discovery Family, Discovery Life, Law & Crime Network, MTV, Classic, MTV2, NFL RedZone, Nicktoons, Pac-12 Los Angeles, Pac-12 Arizona, Pac-12 Bay Area, Pac-12 Mountain, Pac-12 Oregon, Pac-12 Washington, Velocity Network.Vidgo Plus includes of course everything in the Core package.
Vidgo Latino – $15.00/per month
A3CINE, Azteca América, Baby TV, beIN SPORTS, beIN SPORTS Español, Discovery en Español, FOX Deportes, FOX Life, ESPN Deportes, History en Español, Nat Geo Mundo, Telefe, TyC Sports, WAP América
Vidgo Latino Más – $25.00/per month
A3S, Antena 3, Canal SUR, Centroamérica TV, Cinelatino, Discovery Familia, Ecuavisa, Estudio 5, ¡Hola! TV, NTN24, Pasiones, RCN Novelas, RCN Nuestra Tele Internacional, Telefórmula, Telehit Urbano, Televisión Dominicana, Video Rola
What's available on Vidgo?
It was pretty obvious that in order to compete with the other streaming services, Vidgo had to put its foot down and offer a very powerful network package. So much so, that they currently offer 60 channels in their standard service, which can be increased with another 17, thanks to Vidgo Plus.
The standard package, also called Core, includes an impressive list of classic channels such as VH1, MTV, History, Comedy Central, Discovery, Lifetime, Travel Channel, Aspire, Game Show Network, Animal Planet, National Geographic as well as many others.
The only thing where you find yourself a little on the weaker side is in the news, where perhaps the biggest name is FOX News.
But let's move on to the real deal, which is sports. Vidgo has done everything possible to differentiate itself from other services with a sports lineup that can really please anyone.
On ESPN alone, Vidgo has six channels that include ESPN and ESPN 2 of course. As if that weren't enough, next comes FOX Sports 1 and Fox Sports 2, NFL Network, and last but not least, Stadium.
That ensures that most major sports get covered, rather than being limited to national sports only. If you also want to follow your usual channels, such as ABC or FOX, you can do so at your convenience with TV Everywhere.

The lucky ones are undoubtedly college sports fans, as Vidgo TV stands out as the only live streaming service that actually offers the four major channels of our major National Collegiate Athletic Association (NCAA):
Longhorn Network
SEC Network
Big Ten Network
Pac-12 Network
Besides, if you have kids or maybe you host your nephews or family, Vidgo gives you the option to stream channels like Nickelodeon, Nick Jr., TeenNick, and of course Disney Channel, Disney Jr., and Disney XD, to keep everyone happy.
What does come to light is that some very significant channels are missing. If you want to watch Cartoon Network, CBS, NBC, AMC, BBC America, TNT, or Tru TV, then you'll have to settle for another service as these classic channels are always among the most prominent ones.
Also, adding luxury channels such as SHOWTIME, HBO or Cinemax is not an option for Vidgo TV subscribers either, which is quite an issue for the provider.
Is Vidgo Plus worth it?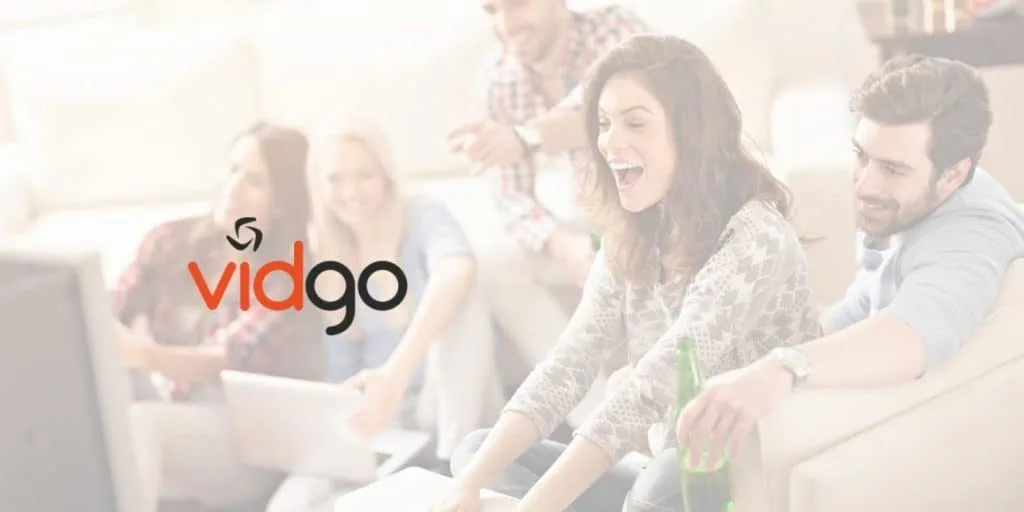 If you want to venture into a sea of exclusive channels, then yes.
As you already know, Vidgo Plus offers an increase of 17 major channels that opens up the spectrum to the most powerful thing the on-demand provider has.
Because adding Vidgo Plus to your regular program means a significant increase in entertainment with channels like Discovery Family, Discovery Life, MTV 2, MTV Classic, CMT Music and Crime Network. Yet, if you want more sports channels, then you can also use it to unlock NFL RedZone and more Pac-12 regional channels.
The Best Spanish-Speaking Offer
But up to this point, we have only tried to add more channels to the usual ones you already have. Vidgo TV really stands out in what's coming up now; the wide range of channels for Spanish-speaking viewers.
The most common Latin channels include FOX Life, History en Español, Discovery en Español, Azteca America, Antena 3, A3Cine, Telefe, WAP America and Nat Geo Mundo, plus of course some of the most desired channels that come to beIN Sports, beIN Sports Español, FOX Deportes, ESPN Deportes and TyC Sports.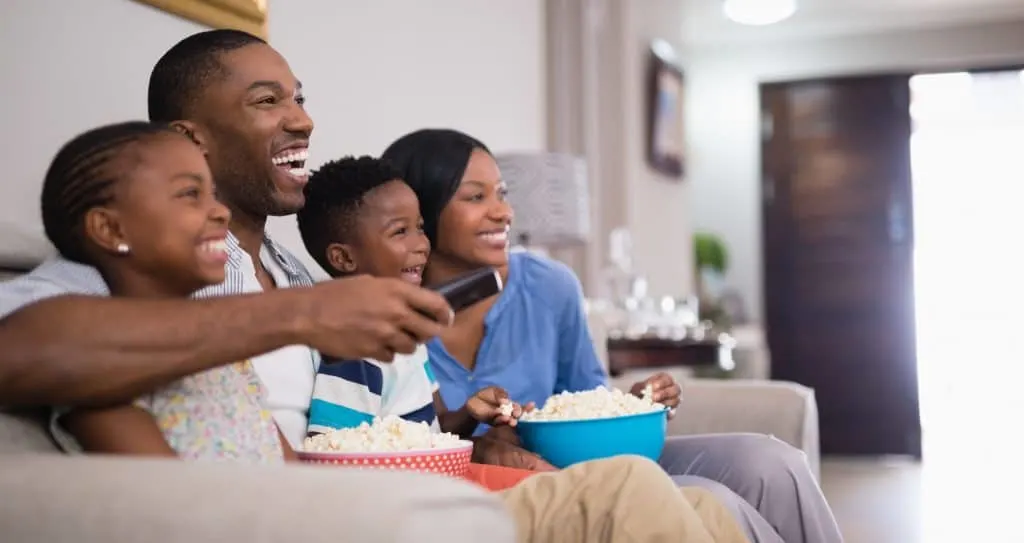 Now change the term Plus to Más, as Latino Más has even more Spanish channels with the exclusive addition. These channels include some classics such as ¡Hola! TV, Cinelatino, Estudio 5, Centroamérica TV, NTN24, RCN Novelas, Telefórmula, Telehit Urbano, Video Rola and Televisión Dominica.
Strange as it may seem, Vidgo doesn't offer everything together. What you have to do if you want everything from the supplier, is create two different accounts, adding Vidgo TV Core or Plus on the one account, and any Latino service on the other.
That's why many subscribers have opted to take only the Latino package and then get the other usual channels through another streaming service.
What are the Features at Vidgo?
It's clear then that Vidgo TV offers a direct, old-fashioned experience to watch TV channels, alongside some neat features.
These channels are arranged in such a way that you can check out the programming for the following two hours and by categories such as sports, family, favorites, and recently watched.
This makes it incredibly easy for anyone using the service, without having to spend half the time searching up and down for what you want to watch at that particular moment.
Where Vidgo TV stands out is the fact that it allows being watched on three different devices at the same time, without having to get the provider's most exclusive or expensive package. In fact, only Sling TV currently outperforms it with four simultaneous streams.
However, if what you like most from services like Netflix or Amazon Prime Video is having multiple accounts for each family member, then with Vidgo TV you'll find the inconvenience of having to share everything under the same name.
Also, I mentioned earlier that Vidgo TV, compared to other on-demand providers, does not give you the option to record content.
Since what it lacks is the Digital Video Recorder (DVR) which is already quite widespread through the other live streaming services. The third impropriety is that Vidgo TV also does not allow its subscribers to watch movies or TV series on demand.
Please note: Vidgo TV has no parental controls, so you'll need to be aware of what content is available to your children.
TV Everywhere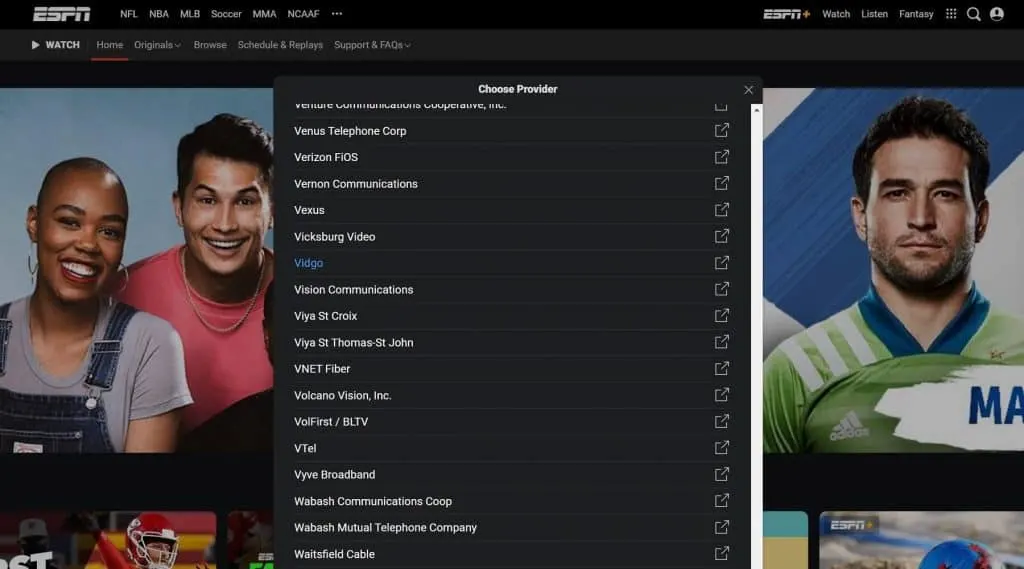 As mentioned before and what the name clearly stands for, is that TV Everywhere allows you to watch any live program or channel from your phone or tablet.
Keep in mind what I said earlier, and that is that up to three people will have simultaneous access to it. Here's where you can watch ABC or FOX, plus regional programming to follow your favorite local team.
TV Everywhere really opens up to its subscribers the possibility of watching over 30 channels from their respective App, at no extra cost. The list of favorite channels is as follows:
beIN Sports
ESPN
NFL Network
Disney Channel
MTV
VH1
FOX
Fox News
History
National Geographic
Paramount Network
What you'll have to do, however, instead of watching them all on Vidgo TV, is go to the App of your desired channel, set that you'll register later, and choose your TV provider where you'll find Vidgo TV. Since you're already registered for the on-demand service, all you have to do is enter your username and password.
Overall Experience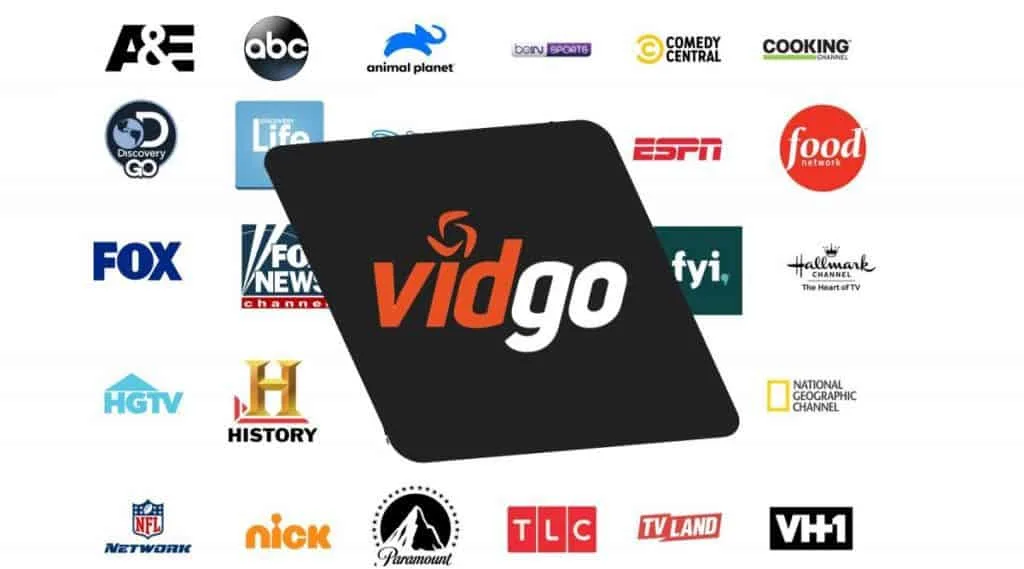 We all know that the current on-demand market is far from easy. Many gigantic names from the industry are trying to conquer today's Internet users with increasingly exciting offerings, which can quickly become daunting. Still, Vidgo TV has done its best and it's showing.
Instead of trying to offer the opposite of the classic TV watching experience at home or on the go, Vidgo has made an effort to make it easy for its subscribers, instead of giving them all kinds of unnecessary content.
What is true is that Vidgo is not just a simple subscription channel with very low prices, but more of a higher service, which starts with Vidgo TV Core at $45.00 per month.
Their even more exclusive Vidgo TV Plus service is now up to $55.00. Compared to its two biggest competitions which are Hulu + Live TV ($54.99 per month) and YouTube TV ($64.99 per month), Vidgo's monthly cost is right there in the middle.
Where it does stand out is that with Vidgo TV Plus the service offers 80 channels (Vidgo TV Core has 63). Other streaming providers like Sling TV have just over 30, Hulu + Live TV offers about 65, YouTube has 70 and only fuboTV manages to deliver more with 90 channels.
It is clear that currently, those who will benefit most from what Vidgo are sports lovers and also Latino audiences. Most streaming services have not given these two categories the same emphasis as Vidgo TV and this has given Vidgo that important difference in today's market.
On top of that, if you consider that the two Latino packages are cheaper than the rest, with the most expensive being Latino Más at only $25.00 for 31 channels, then it is clear that we are talking about an important contestant for future on-demand investments.
FAQs
Question: What is the most remarkable feature of Vidgo?
Answer: There are two main areas where Vidgo TV stands out, and these are the channels featuring sports and the Spanish-speaking ones. There are two Latino packages for a total of 31 channels offered only by Vidgo.
Question: What does Vidgo lack?
Answer: Currently, Vidgo has three disadvantages compared to its competition. These are the fact that you can't record content because of the lack of a Digital Video Recorder (DVR), the fact that you can only have one profile, and that Latino packages can't be bundled together under the same user account.
Question: Is there a Vidgo promotion to test the service?
Answer: There are two offers available to see if Vidgo is really what you want. The provider offers a three day free trial and also the first two months for $10.00. After these time frames, the service costs its standard service which is $45.00 for Vidgo TV Core.
Question: What channels does the basic Vidgo Latino include?
Answer: The Basic Vidgo Latino channels include:  A3CINE, Azteca América, Baby TV, beIN SPORTS, beIN SPORTS Español, Discovery en Español, FOX Deportes, FOX Life, ESPN Deportes, History en Español, Nat Geo Mundo, Telefe, TyC Sports, WAP América.
Question: On what devices are Vidgo TV available?
Answer: The service is available on Android TV, Roku, Amazon Fire TV Stick and Apple TV. You can also use it in browsers and Vidgo Apps for iOS and Android.
Conclusion
Throughout this review, you must have noticed that Vidgo is a particular service with a different approach than others. The provider does not try to emulate other famous names such as Netflix, Hulu, or Amazon Prime Video, but rather seeks to convey the experience of any subscriber having the best TV channels anywhere they might like.
So, what used to cost hundreds of dollars, with many channels already impossible to access, today costs subscribers no more than $55.00 a month.
Besides, I couldn't emphasize enough that any sports lover will have to at least try the three-day trial that Vidgo offers, in order to feel what it's like to have everything you could possibly want from the world of major league sports.
Further read: