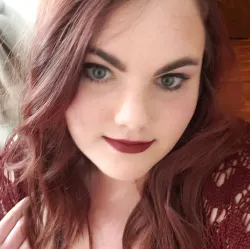 Latest posts by Miah Schmahl
(see all)
10 Things I Hate About You is a romantic comedy that was released in 1999. The movie is a modernized version of William Shakespeare's The Taming of The Shrew retold as an American high school tale.
The movie follows a new student Cameron who becomes smitten with Bianca and must find a way around her father's strict dating rules.
The movie stars Julia Stiles, Heath Ledger, Joseph Gordon-Levitt, and Larisa Oleynik. The movie was adapted into a tv show with the same titles 10 years after its release and ran for one season. If you loved 10 Things I Hate About You, here are 20 more movies that are sure to draw your attention!
Top Movies Like 10 Things I Hate About You
She's All That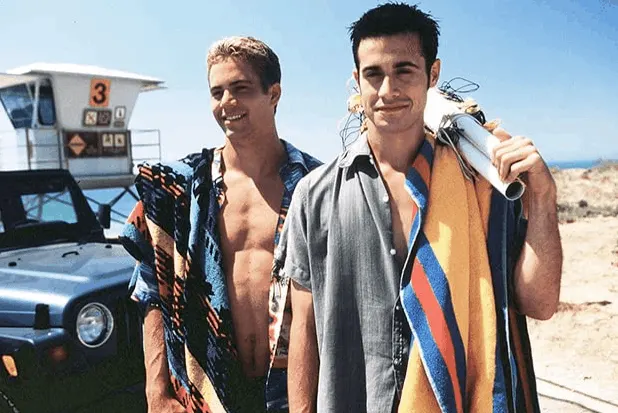 Romantic Comedy
A modern retelling of a classic story
Released in 1999
She's all that is a romantic comedy released in 1999 and is a modern retelling of Geroge Bernard Shaw's play Pygmalion and George Cukor's My Fair Lady.
The movie follows a boy named Zach Stiler who claims he can make any girl in school popular after he is dumped by his girlfriend for a reality TV star.
Zack attempts to win over a girl named Laney who is considered unpopular and unattractive. She consistently rejects his advances but still manages to get caught up in the popular crowd. The movie stars Freddie Prince Jr., Rachael Leigh Cook, Paul Walker, and Mathew Lillard.
Never Been Kissed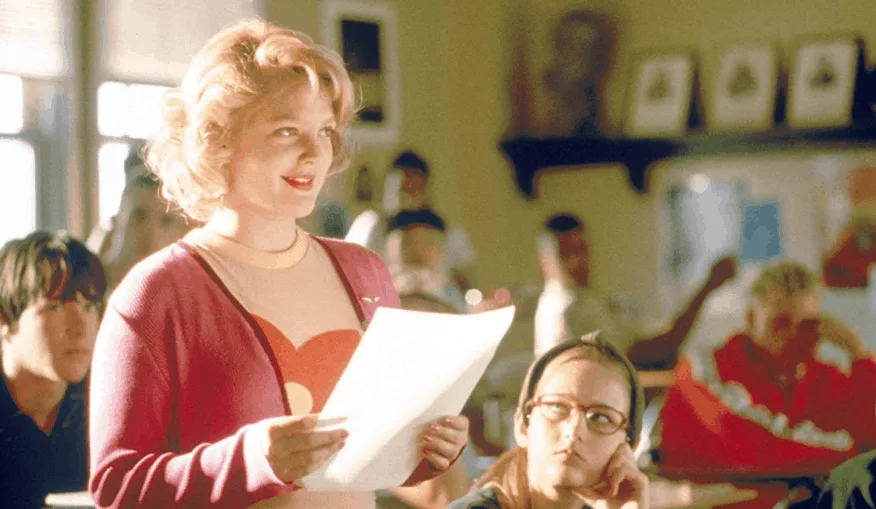 Romantic Comedy
Released in 1999
High School romantic comedy
Never Been Kissed is a romantic comedy released in 1999 and follows Josie Geller who is an insecure copy editor for the Chicago Sun-Times. Josie has never been in a relationship or been kissed.
One day her editor assigns her an undercover story putting her back into the shoes of a high school kid. Josie quickly reverts back to her shy and geeky high school personality and has a run with the three popular girls in the school.
Despite this, she befriends a kind-hearted student named Aldy who invites her to join his friend group. The movie stars Drew Barrymore, Jessica Alba, David Arquette, and Michael Vartan.
Clueless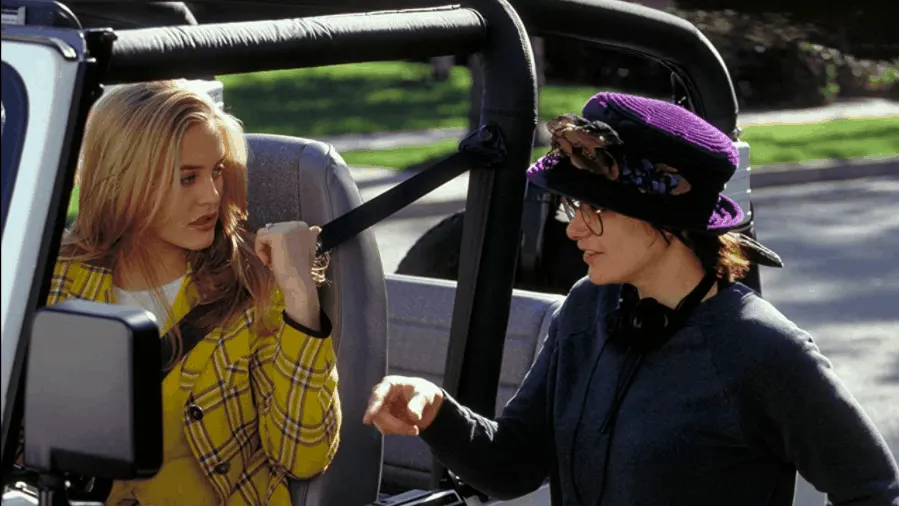 Coming of Age Story
Becoming popular is the main theme
Next on our list of movies like 10 Things I Hate About You is Clueless, a coming of age comedy released in 1995. The movie follows a beautiful popular girl named Cher who is currently dating another popular student named Murray, however, she considers the relationship to be pointless.
When Cher receives a bad grade she decides to play matchmaker between two teachers in order to make them happier so she can negotiate her grade. She quickly realizes that she enjoys doing good things and seeing the positive results that come from it.
With this newfound sense of direction, Cher decides to help the unhip new girl, become popular by giving her a makeover and pushing her to make choices that a popular girl would.
This creates tension and difficulties within their relationship and the relationships between them and the boys they are seeing that they must navigate. Clueless stars Alicia Silverstone, Stacey Dash, Britanny Murphy, and Paul Rudd.
Whatever It Takes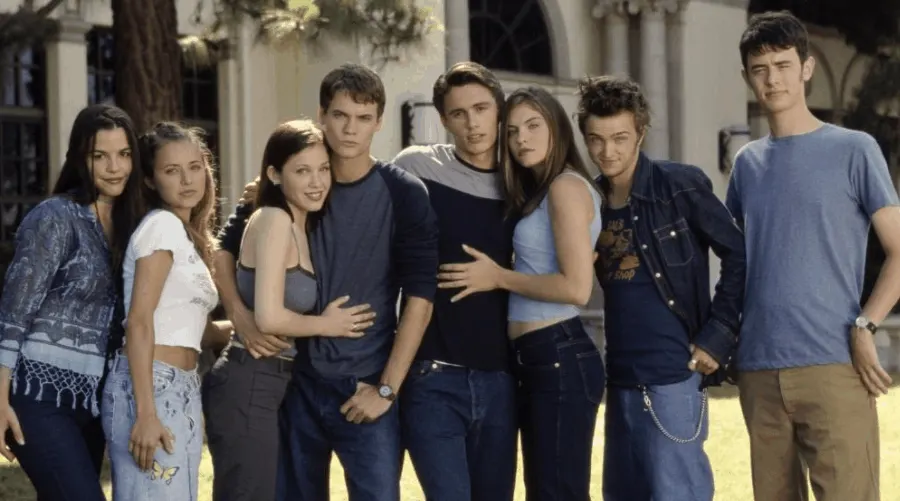 Teen romantic comedy
Set in high school
Whatever It Takes is a comedy film released in 2000. The movie follows Ryan, a high school geek who has a crush on the school's popular girl Ashley.
Chris, a popular jock, has his eyes on Ryan's neighbor and best friend Maggie. They decided to help each other win their respective crushes. Ryan composes heartfelt emails for Chris in order to win Maggie, while Chris advises Ryan on how to treat Ashley in order to get her attention. The movie stars Shane West, James Franco, Marla Sokoloff and Jodi Lynn O'Keefe.
Can't Hardly Wait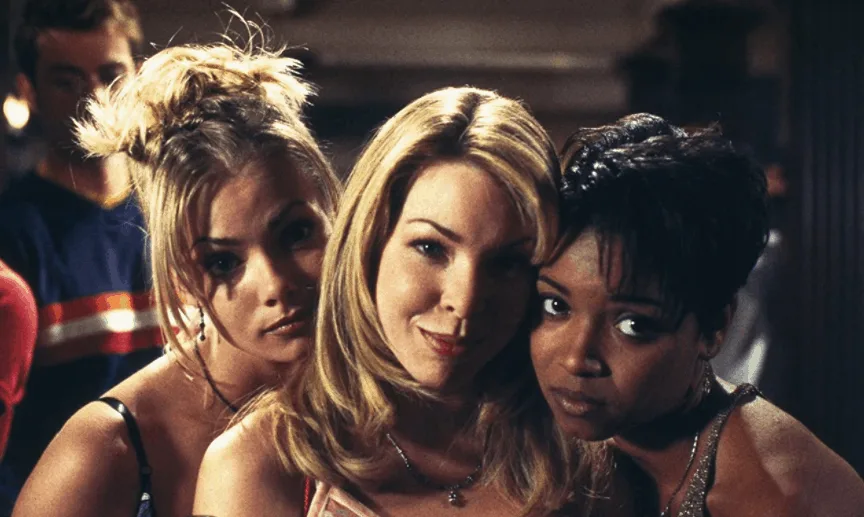 Teen romantic comedy
Takes place at the end of high school
Can't Hardly Wait is a romantic comedy released in 1998. Can't Hardly Wait follows a group of teens at a graduation party, about the embark on new life adventures.
The main characters find themselves learning about love, morality, and what the future has in store for them. The main characters Preston Meyers, an outsider who is in love with the most popular girl in school Amanda Beckett. Amanda was recently dumped by her jock boyfriend Mike Dexter.
Mike now finds himself being targeted by his nerdy classmate William Lichter who is plotting revenge against him. Preston also brings along his best friend Denise Fleming who did not plan to attend the party, Kenny Fisher is the last main character who plans on losing his virginity by the end of the night.
Can't Hardly Wait is inspired by the high school movies of the 1980s and stars Ethan Embry, Charlie Korsmo, Lauren Ambrose, Peter Facinelli, Seth Green, and Jennifer Love Hewitt.
Cruel Intentions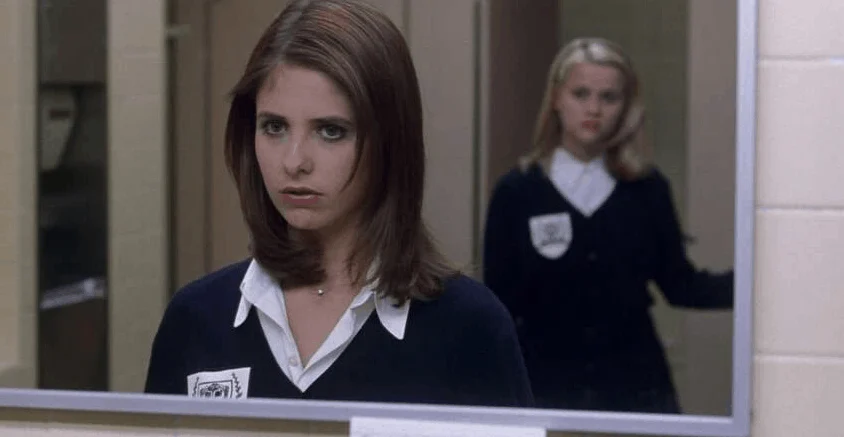 Teen romance film
A modern retelling of a classic story
Cruel Intentions is a romantic comedy released in 1999. Cruel Intentions is a modern adaptation of Les Liaisons dangereuses a 1782 novel written by Pierre Choderlos de Laclos. Instead of 18th century France the setting is a group of wealthy teenagers in New York City.
The story follows two kids as they learn about love, revenge, and growing up. Kathryn Merteuil is a popular and wealthy teenager who has promised to look after a young and naive Cecile at her new prep school. Kathyrn also has a stepbrother who is regarded coldly by Cecile's mother.
Kathryn intends to get revenge on her ex-boyfriend who dumped her for Cecile and asks Sebastian to seduce Cecile in order to ruin her in her ex's eyes. Sebastian refuses because he plans to seduce the headmaster's virgin daughter Annette Hargrove.
Kathryn and Sebastian agree that if he fails to seduce Annette, Kathryn gets his vintage Jaguar and if he succeeds Kathryn will sleep with him. Cruel Intentions stars Sarah Michelle Gellar, Ryan Phillippe, Reese Witherspoon, Selma Blair.
She's The Man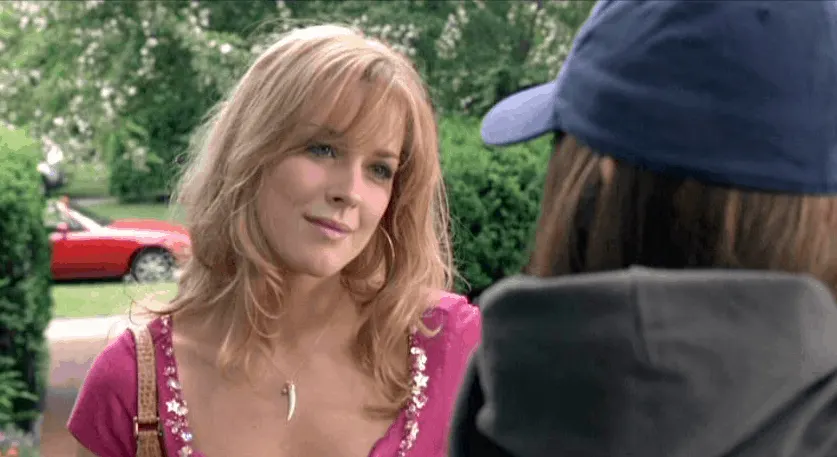 Romantic Comedy
Released in 1999
A modern retelling of a classic story
She's The Man is a romantic sports comedy released in 2006. The movie is inspired by Shakespear's Twelfth Night and follows a teenager Viola Hasting as she enters her brother's boarding school and pretends to be a boy in order to play on the school's soccer team.
Viola dreams of playing soccer for North Carolina's Tar Heels, however, Cornwall the school is attending decides to cut the ladies' soccer team. Her twin brother Sebastian is attending an elite boarding school called Illyria, however, he spends most of his time in London with his band.
Viola agrees to pretend to be him in order to join their boy's soccer team and beat Cornwall to prove that her soccer team did not need to be cut. She's The Man stars Amanda Bynes and Channing Tatum.
Bring It On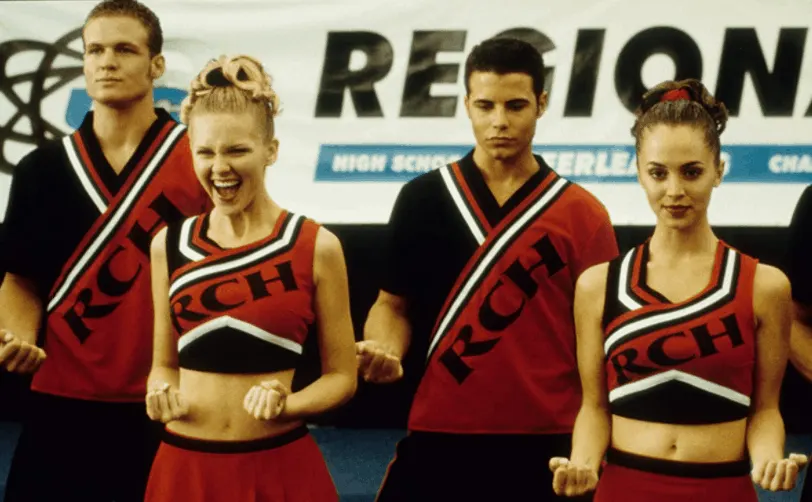 Romantic sports comedy
The setting takes place in high school
Bring It On is a cheerleading comedy released in 2000. The movie follows Torrance Shipman, the newly appointed cheerleading captain for the Rancho Carne High School Toro's. Shipman is trying to lead her cheerleading team to bring home their sixth consecutive national cheerleading title.
When her teammate Carver is injured and can no longer compete, Shipman must hold tryouts. Missy Pantone is a skilled gymnast from L.A. and joins the cheer squad, although much to her annoyance due to the fact that gymnastics is not offered.
Together the two girls find out that their old captain had been stealing from a rival squad and decide to prove that they can win it for themselves. Bring It On stars Kirsten Dunst, Eliza Dushku, Jesse Bradford, and Gabrielle Union.
Hot Chick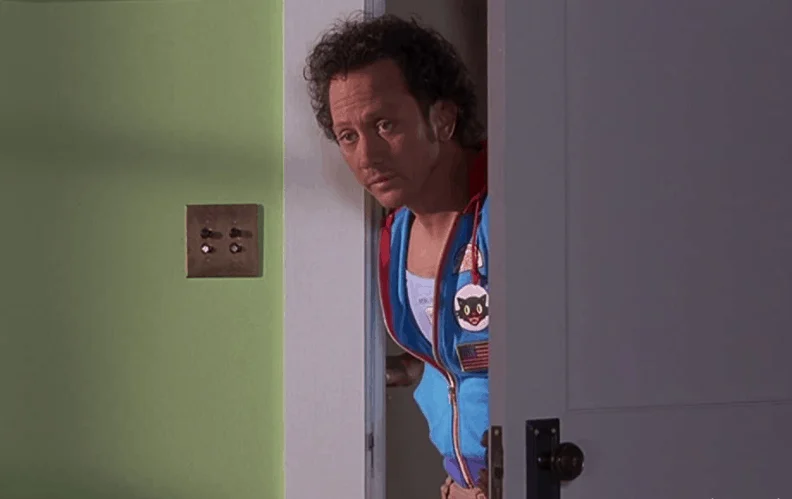 Teen comedy
Set in high school
Hot Chick is a comedy film released in 2002. The movie follows Jessica who visits a local mall and steals a pair of earrings from an African-themed store, unknowingly these earrings cause Jessica to switch bodies with a small-time criminal Clive who she mistook for a gas station employee.
She must now convince her friends of who she is, and with their help track down her body, and the earing she lost before the change becomes permanent. Meanwhile, Clive is using Jessica's body in order to make money from men. Hot Chick stars Rob Schneider and Anna Faris.
The Breakfast Club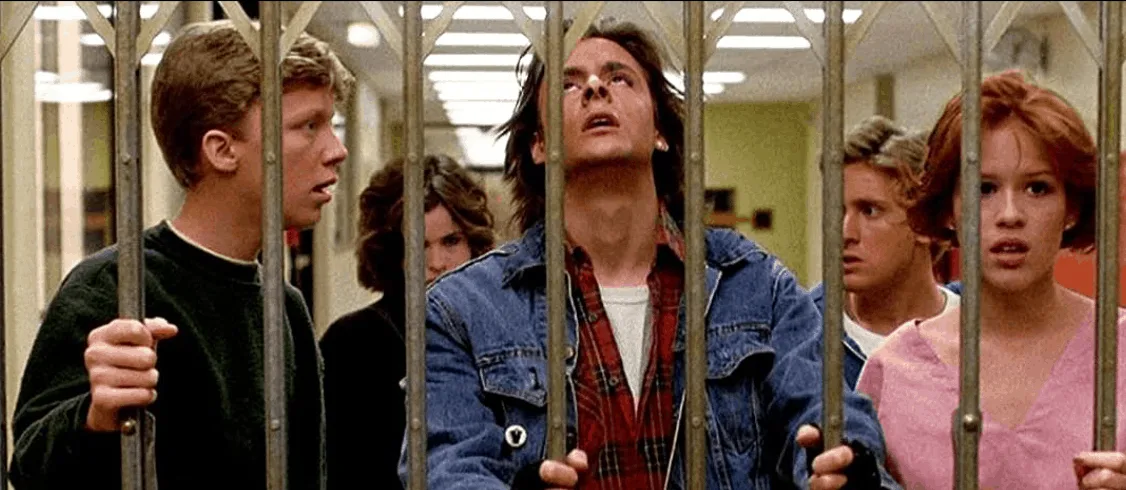 Teen comedy
Set in high school
The Breakfast Club is a hit comedy-drama film released in 1985. The movie follows a group of high school kids who have little in common that have to spend Saturday in detention along with their principal.
Claire Standish a popular beauty, Brian Jongson a brainiac, Andrew Clark a wrestler, John Bender a rebel, and Allison Reynolds a shy weird girl all find themselves stuck in Saturday detention for different things. Their vice-principal leaves them to their own devices after telling them to complete a 1000 word essay about who they think they are.
John ignores the vice principal and convinces the other students to ignore them as well. The movie stars Emilio Estevez, Paul Gleason, Anthony Michael Hall, Judd Nelson, Molly Ringwald, and Ally Sheedy. The Breakfast Club is part of the National Film Registry and Library of Congress preservation efforts for its cultural significance.
Mean Girls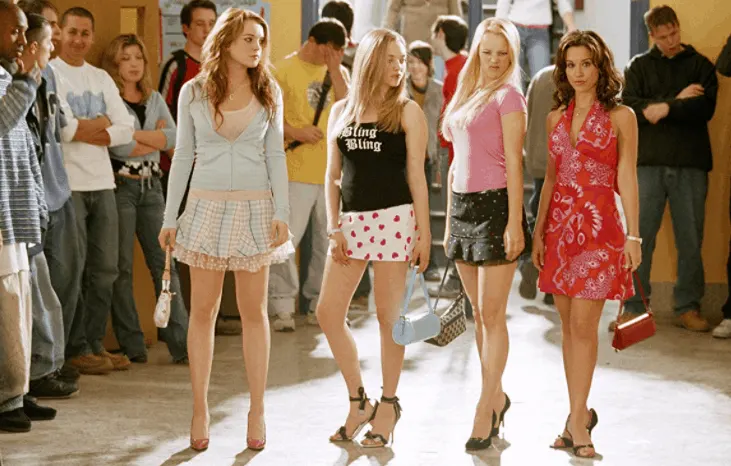 Teen romantic comedy
Set in high school
Based on a nonfiction self-help book
Mean Girls is a teen comedy released in 2004. The movie follows Cady Heron as she returns to the US with her parents after spending most of her life in Africa.
Cady quickly makes friends with two outcasts Janis Ian and Damian Leigh, they help her learn about the school's various cliques and warn her to avoid the group of popular girls who they have labeled as plastics.
However, the group of girls soon take an interest in Cady and bring her into their group, going against everything Janis and Damian warned her about. Cady must now learn how to handle the popular girl's world while not losing herself at the same time. Mean Girls stars Lindsey Lohan, Rachel McAdams, Amanda Seyfried, and Lacy Chabert.
Sixteen Candles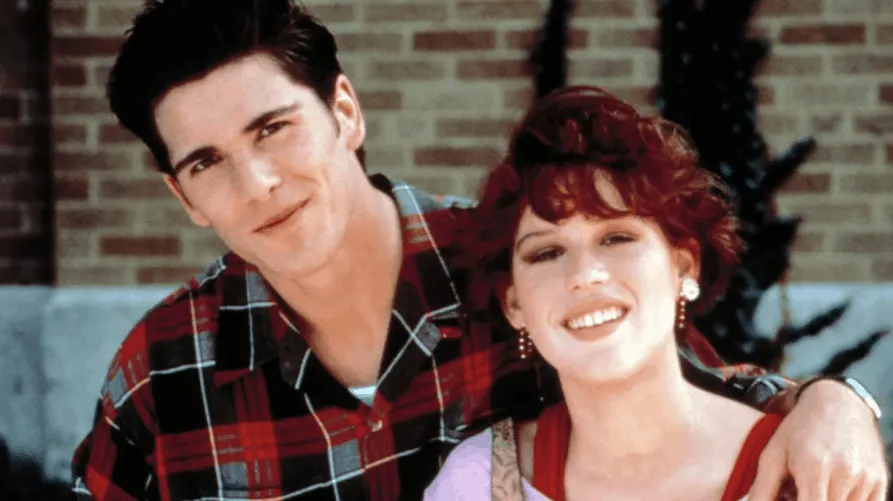 Teen romantic comedy
Set in high school
Sixteen Candles is a hit coming of age comedy film released in 1984. The movie follows Samantha Baker as she is hopeful for a great sixteenth birthday at the beginning of the school year. Instead, she is forgotten about by her family and spends the day feeling lonely and forgotten.
Additionally, Samantha is frustrated because her crush Jake Ryan has no clue how she feels. While at school she reveals her feelings for Jake in a sex quiz that she tries to give to her friend Randy, however, Jake intercepts this quiz and becomes interested in her. Sixteen Candles stars Molly Ringwald, Paul Dooley, Justin Henry, and Anthony Michael Hall.
Valley Girl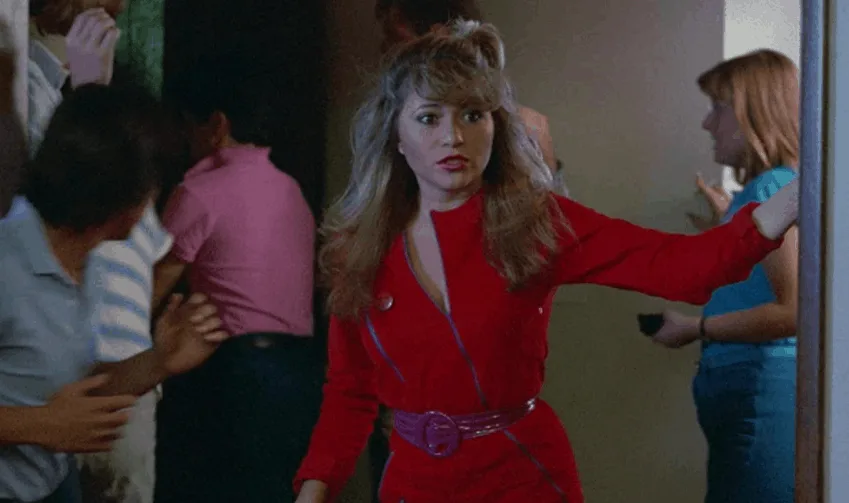 Teen romantic comedy
A modern retelling of a classic story
Valley Girl is a romantic comedy released in 1983. The movie is loosely based on Shakespeare's Romeo and Juliet. The movie follows Julie Richman who is a valley girl that has it all, good looks, money, popularity, and a handsome valley dude boyfriend named Tommy.
She starts to have second thoughts about Tommy and decides to break up with him. Later that day she shares glances from a distance with a handsome young man on the beach, only to meet him later at a party much to her exes dismay. Valley Girl stars Nicholas Cage, Deborah Foreman, Elizabeth Daily, and Michael Bowan.
Not Another Teen Movie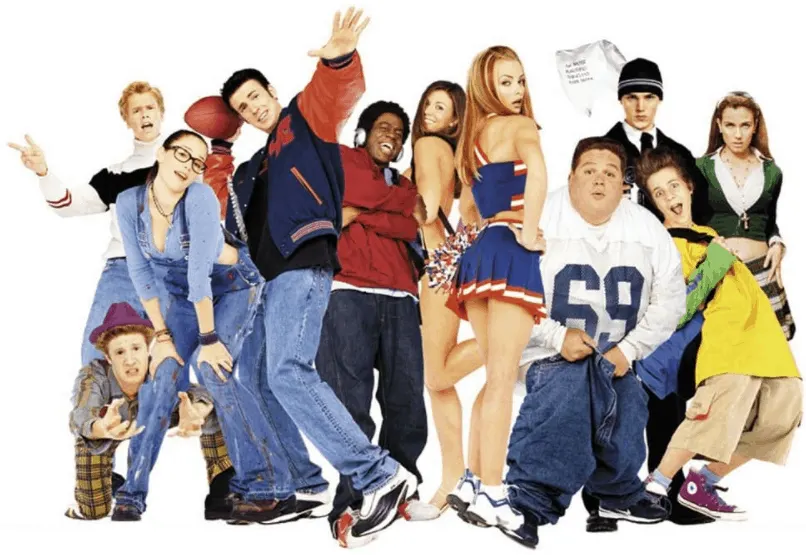 A teen romantic parody film
Parodies classic romantic teen comedies of the era
Not Another Teen Movie is a comedic parody film that was released in 2001. The movie parodies multiple teen comedies of the time including, She's All That, Pretty in Pink, Varsity Blues, 10 Things I Hate About You, and Can't Hardly Wait.
The movie takes place in a stereotypical high school community of John Hughes in Southern California. Pricilla is an attractive popular cheerleader who recently broke up with her football star boyfriend Jake. Priscilla soon begins dating a shy and weird kid named Les to spite him.
Jake's friend Austin then bets Jake to turn Janey Briggs a rebellious girl into the prom queen. Not Another Teen Movie stars Chyler Leigh, Jaime Pressly, Mia Kirshner, and Randy Quaid.
Drive Me Crazy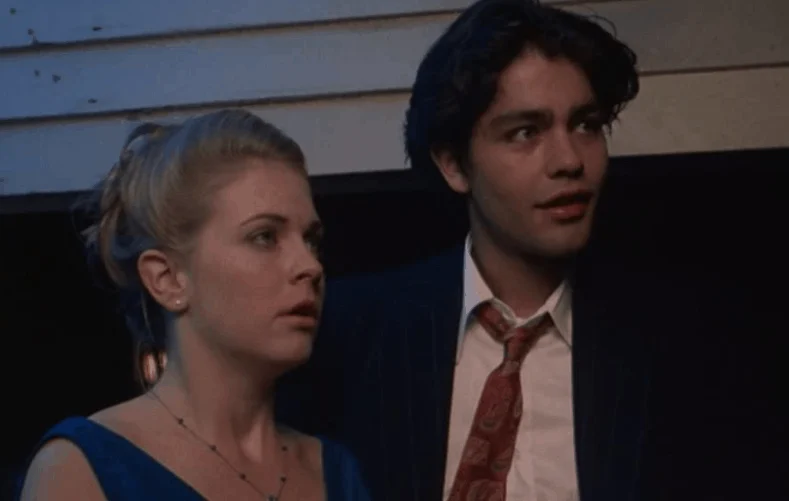 Teen romantic comedy
Released in 1999
Based on a novel
Drive Me Crazy is a romantic comedy released in 1999. The movie is based on the novel How To Create My Perfect Prom Date by Todd Strasser.
It follows Nicole and Chase, two next-door neighbors with little in common who decided to date each other in order to attract the attention of their respective crushes. However, they soon realize that they have feelings for one another. Drive Me Crazy stars Melissa Joan Hart and Adrian Grenier.
Save the Last Dance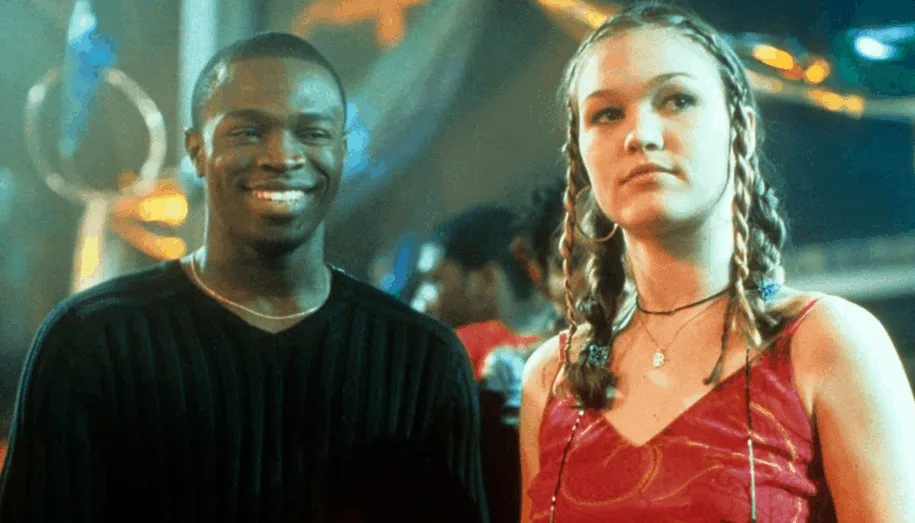 Save the Last Dance is a dance film that was released in 2001. The movie follows Sara Johnson as she is sent to live with her father after her mother's accidental death that happened on her way to see Sara audition for Julliard. Grief stricken and wracked with guilt Sara decides to give up ballet.
She struggles to adapt to living with her father and meets Chenile Reynolds and her brother Derek who quickly invite her into their group. She soon becomes closer to Derek and he helps her find her love of dance again and train for the Julliard auditions. Save the Last Dance stars Julia Stiles and Sean Patrick Thomas.
American Pie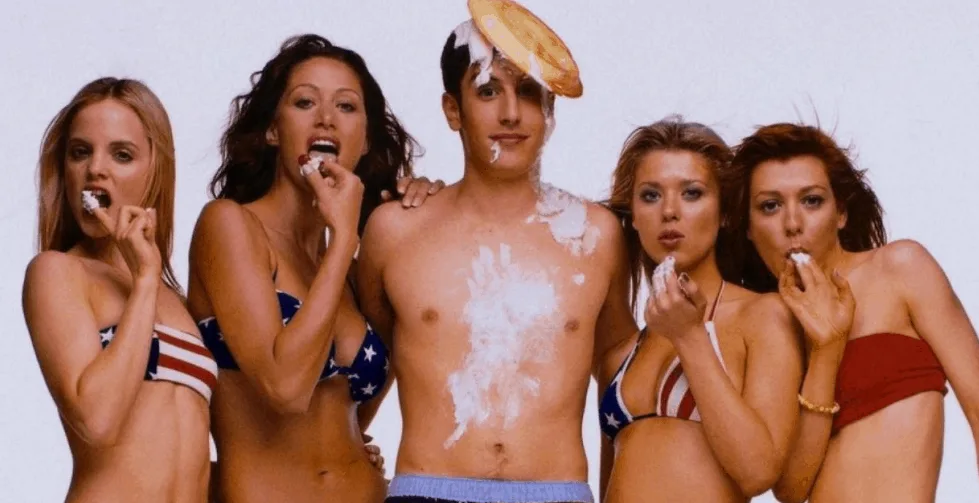 American Pie is a sex comedy movie released in 1999. The movie follows five high school seniors who are determined to lose their virginity during the senior prom.
Jim Levenstein is a sexually naive nerd whose dad often offers him sex advice and porn, Chris Ostericher is an overconfident lacrosse team star, Keven Meyers is the calm leader that just wants to lose his virginity to his girlfriend Vicky, Paul Finch who is a coffee drinking sophisticate and Steven Stifler who is the only person to have lost their virginity in the group. American Pie spawned a series of films and a cult following after its release.
The movie stars Jason Biggs, Chris Klein, Natasha Lyonne, Thomas Ian Nicholas, Tara Reid, Mena Suvari, and Eugene Levy.
Just Friends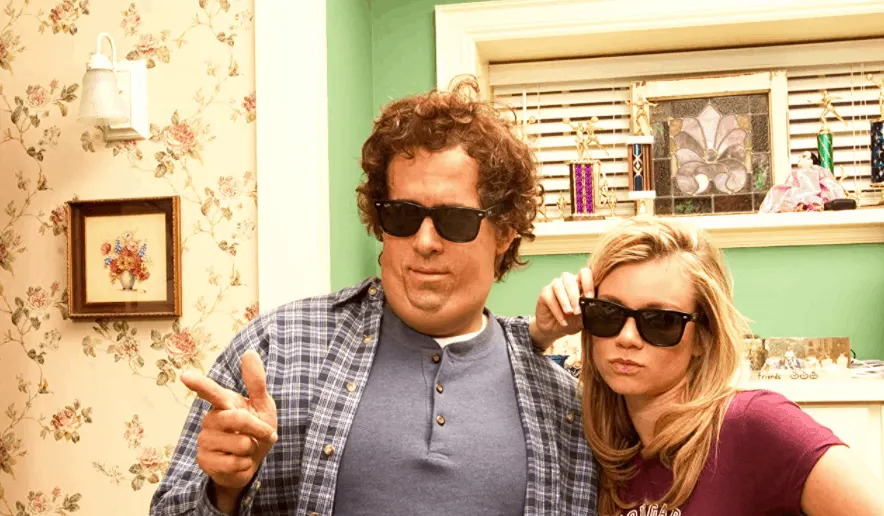 Just Friends is a romantic comedy released in 2005. The movie follows Chris Brander is who is a formerly overweight nerd who was humiliated by his crush ex-boyfriend at a graduation party.
Chris now lives in Los Angeles and is considered a womanizer and a highly successful music producer. After an incident on a private jet with a client, Chris finds himself back in his hometown and engaging with his past. This includes his unresolved feelings for his high school crush, Jamie.
He attempts to woo her while he spends time in his hometown. The Just Friends movie stars Ryan Reynolds and Amy Smart.
Pretty In Pink
Pretty in Pink is a cult classic romantic comedy that was released in 1986. The movie follows Andie Walsh who lives with her underemployed working-class father Jack in Chicago.
Her best friend Phil is in love with her but is scared to tell her how he feels. While in school they are harassed by the rich popular students Benny Hanson and Steff McKee. Andie finds Benny attractive and is resentful of having been rejected by her. Pretty in Pink stars Molly Ringwald and Harry Dean Stanton and was adapted into a book by H.B. Gilmour and Randi Reisfield.
Easy A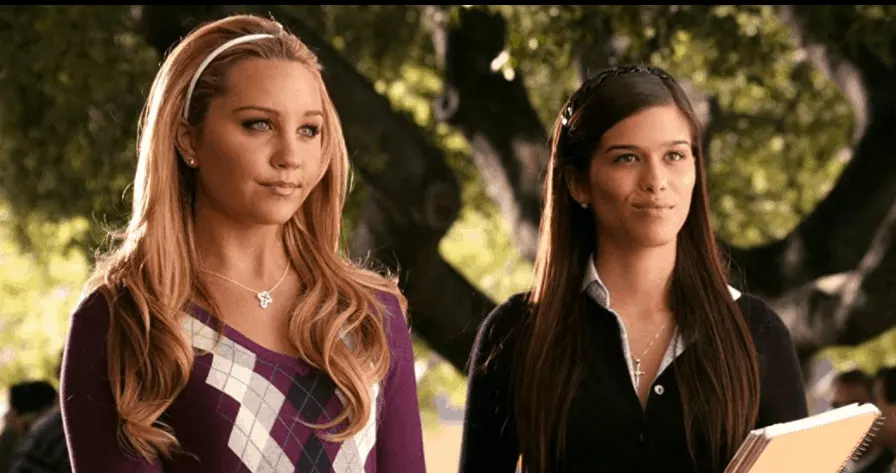 Easy A is a comedy-drama movie that was released in 2010. The movie is loosely based on the 1850 novel The Scarlet Letter.
The movie follows Olive Penderghast as she lies to her best friend Rhiannon Abernathy about going on a date so she doesn't have to go camping with Rhiannons hippie parents. She decides to stay in all weekend, hanging out with her dog and listening to Pocketful of Sunshine that is played through a greeting card from her grandmother.
When Rhiannon asks her about her date, she lies saying she lost her virginity to a college boy. This overhead by Marianne Bryant and she soon spreads this information around the school. Olive tells her friend Brandon the truth and he understands because he is struggling with being bullied for being gay.
He asks Olive to pretend to sleep with him so others will accept him as straight. This snowballs and Olive decides to embrace her new image at school by wearing provocative clothing and sewing the letter A onto her clothing. The movies star Emma Stone, Penn Badgley, Amanda Bynes, Thomas Haden Church.
Movies Like 10 Things I Hate About You to Watch Next!
So there you have it, 20 movies to watch if you love 10 Things I Hate About You! My personal favorites are Easy A, Save the Last Dance, Bring It On and Mean Girls, however, this list is full of cult classics and hilarious comedies you are sure to find one that you love.
FAQs about Movies Like 10 Things I Hate About You
Question: What movies are most closely related to 10 Things I Hate About You?
Answer: She's the man and Valley Girl are probably the closest movies because they are both based on a Shakespeare play just like 10 Things I hate About You?
Question: Where can I watch 10 Things I Hate About You?
Answer: 10 Things I Hate About You is available to stream on Disney Plus!
Question: What is your favorite movie on this list?
Answer: My absolute favorite movie on this list is Bring It On because not only is it hilarious but it also captures the teen spirit just like 10 Things I hate About You does!
Question: What genre is 10 Things I Hate About You apart of?
Answer: Romantic teen comedies is the official genre and is what most of these movies on this list fall under. However 10 Things I Hate About You, is also an iconic late 1990s movie that holds a special place in the hearts of film buffs.