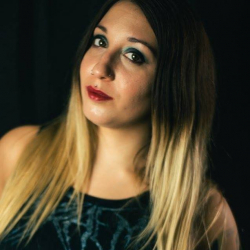 Latest posts by Stephanie Jensen
(see all)
In 2020, The Undoing became HBO's Most-Watched Series of the year. And it's no wonder why. This show is filled with so many twists and turns, it's easy to get sucked into the mystery.
The Undoing is a mini-series based on the novel You Should Have Known by Jean Hanff Korelitz. The series follows a successful therapist (played by Nicole Kidman) who falls into an entanglement of disaster after her husband is accused of murder. It's a classic whodunnit tale that will leave you glued to the TV.
Shows Like The Undoing – Our Top Picks
Since The Undoing is based on a book, there are no plans for a second season. But you can always fill the void with these shows that are perfect for fans of The Undoing.
Big Little Lies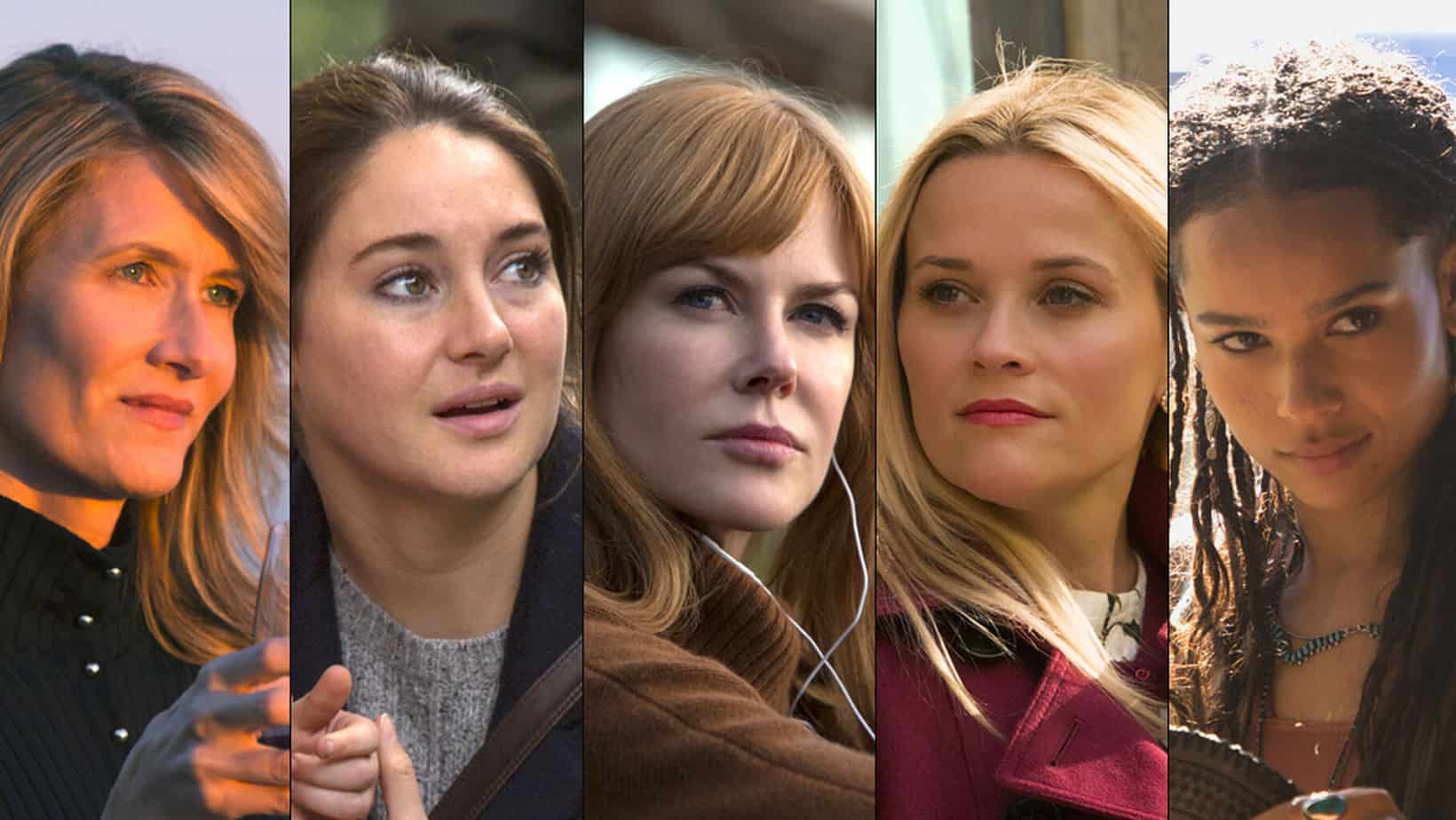 The Undoing fans will especially love Big Little Lies, especially since it comes from the same creator as The Undoing. Nicole Kidman also stars in this series, as well as other big-name stars such as Reese Witherspoon and Zoe Kravitz. The show is based on the book of the same name by Liane Moriarty.
The story follows a group of wealthy mothers who live on the California coast. They all share the same dark secret. Following tales of mischief and murder, we learn that life in this picturesque town is not exactly paradise.
You can stream Big Little Lies on HBO and HBO Max.
The Night Of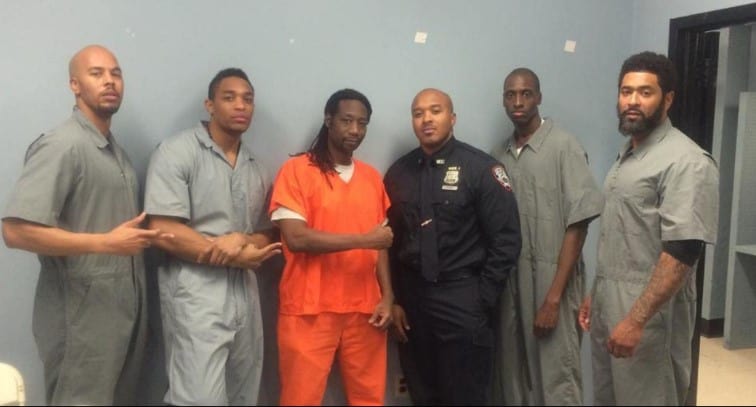 The Night Of is another short series that focuses on murder, mystery, and more. The series opens up with the murder of a young woman.
The man who woke up next to her has no recollection of what happened. From here, the story morphs into something completely different.
The story largely follows the young man, Naz. Naz is the prime suspect for the woman's murder. You see the positives, such as his relationship with his attorney. But you also see his treatment while in prison, which drastically changes who he is.
You can watch The Night Of on HBO Max, HBO Now, Amazon Prime, and more.
How to Get Away With Murder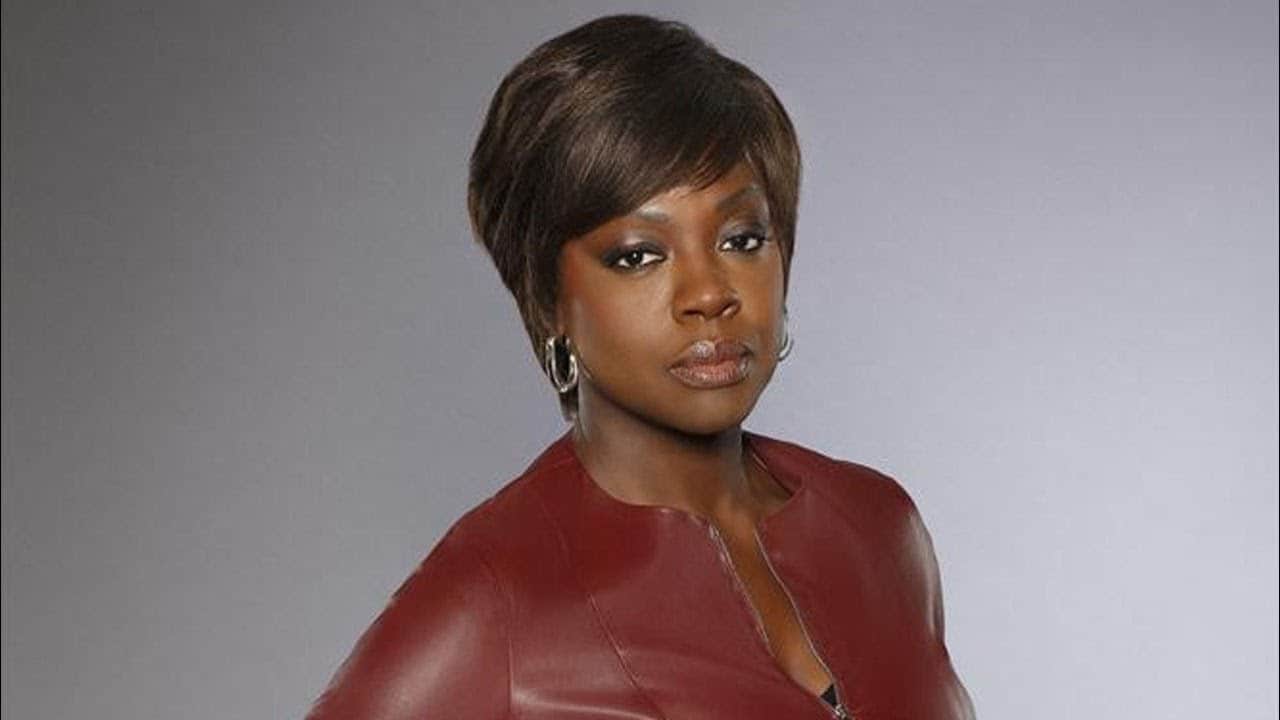 This show encompasses the best of mysteries, murder, and backstabbing, all wrapped up in an intriguing legal setting. How to Get Away With Murder has many similar aspects to The Undoing — a powerful female lead, a star-studded cast (Viola Davis plays the lead), and lots of drama.
The show follows Davis' character Annalise Keating, a successful attorney and professor. She recruits her five most promising law students to intern at her law firm. Little do they know, they will be wrapped up in a crime. Now, her students need to find a way out.
Even though How to Get Away With Murder was canceled, the show has six seasons and you can stream them all on Netflix.
Law and Order: SVU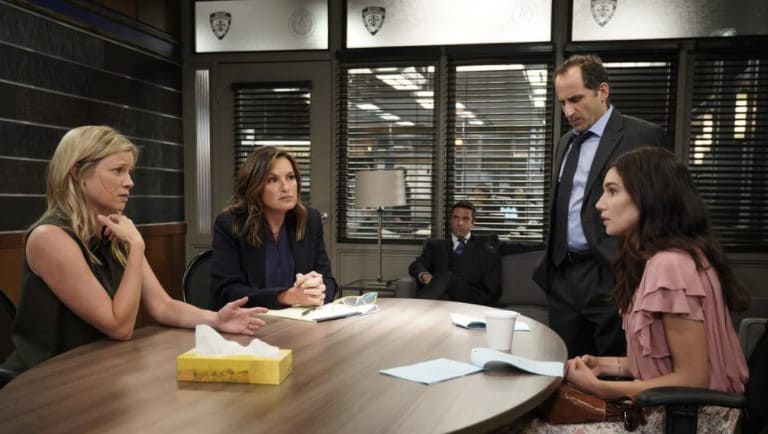 Law and Order is one of the longest-running TV shows in the world. If you're truly looking for an intriguing and reliable show, you can count on this classic!
Since this one centers on the Special Victims Unit (SVU, meaning the crimes are sexual in nature), you'll get plenty of crime and courtroom drama. Not only that, but this series takes place in New York City, the same as The Undoing.
One of the best aspects of Law and Order is you learn more about the characters, specifically the notorious Olivia Benson (who's played by Mariska Hargitay).
You can watch Law and Order: SVU on NBC and more.
Succession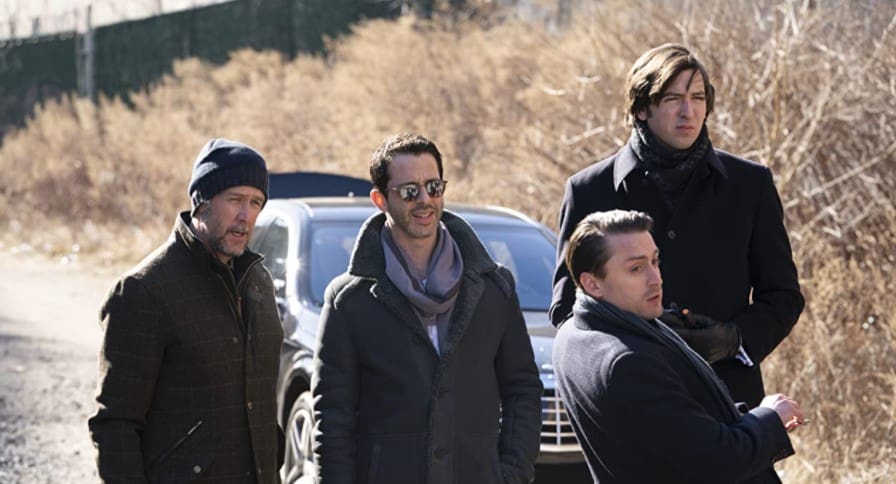 If watching the rich and famous in New York City was one of your favorite aspects of The Undoing, you'll especially appreciate Succession.
The show follows the Roy family who owns a media conglomerate. Logan is the aging family patriarch and CEO of the company. His children plot their next moves to see who can lead the family business.
The show so far has two seasons and is expecting a third. You can watch Succession on HBO Now, HBO Max, and more.
Unbelievable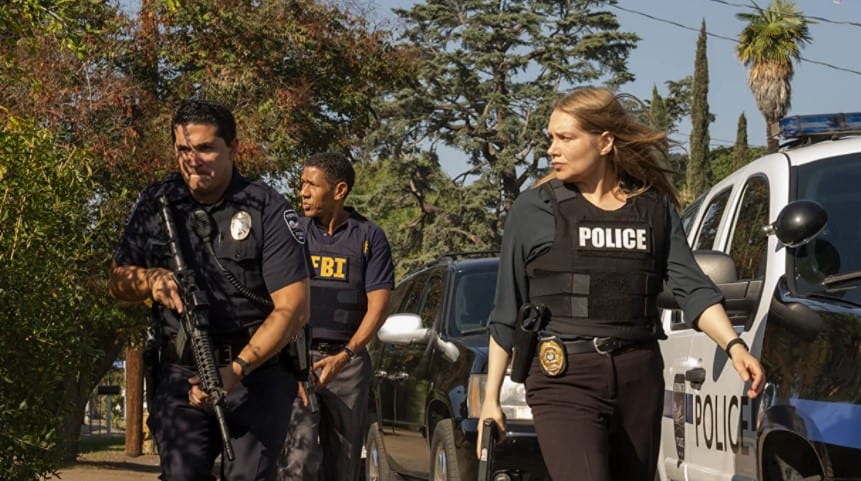 Unbelievable is a crime mini-series that's available on Netflix. The show follows Marie Adler, a rape victim who's being forced to change her story or she will be charged for lying. Two detectives are finding the real story and what really happened to Marie.
Unfortunately, the story is based on a real story. The story first appeared as an article called "An Unbelievable Story of Rape" by T. Christian Miller and Ken Armstrong. The series won a Peabody Award.
Sharp Objects
Sharp Objects is a series based on the book written by Gillian Flynn, who's the same writer of the film Gone Girl. The show stars Amy Adams as Camille Preaker, a reporter who goes back home to investigate two missing girls.
While she's home, she reconnects with her estranged family and is reminded of a childhood tragedy, the death of her younger sister. As she investigates the missing girls, she finds some unsettling connections between the missing girls and her own sister's death.
You can watch Sharp Objects on HBO Now, HBO Max, and more.
Killing Eve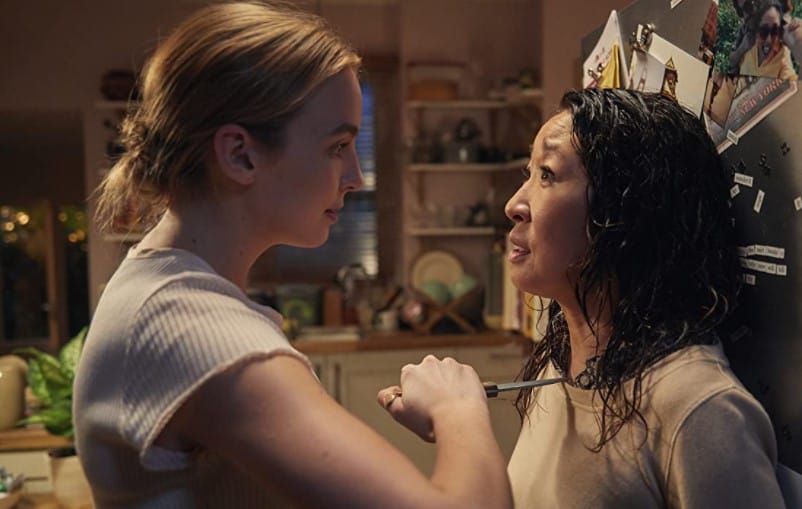 Killing Eve has many elements of comedy, but is still a thriller that will engage all fans of The Undoing. The show also has a star-studded cast, starring Sandra Oh as Eve Polastri.
Polastri is a British intelligence officer who's investigating Villanelle, a fashionable murder-for-hire. The result is an intense cat-and-mouse chase, where other individuals get involved. You can watch Killing Eve on YouTube, Hulu, and more.
Gypsy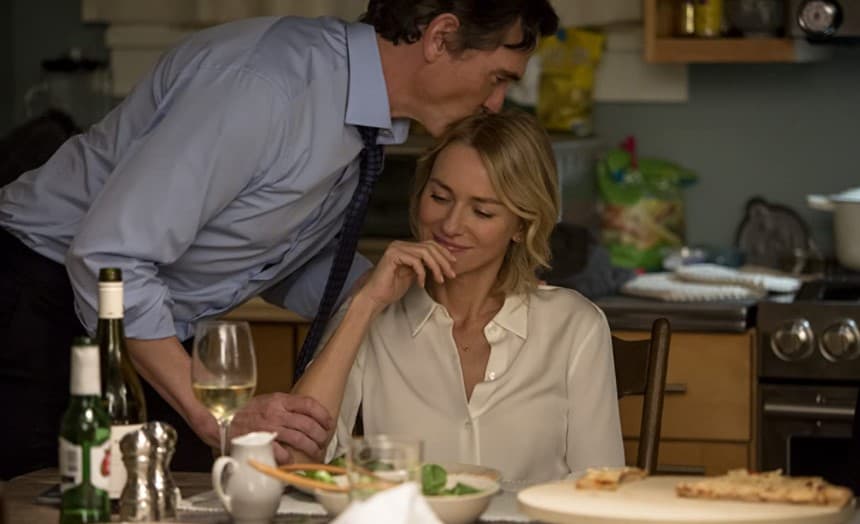 The Undoing fans will especially love Gypsy because the two shows have many parallels. Naomi Watts plays Jean Holloway, a psychologist who starts taking interest in her parents' lives. Holloway starts to create a second identity, using a fake name, and befriends a woman who's close to one of her patients.
As she lives out her fake identity, she starts taking drastic measures to protect it.
You can currently stream Gypsy on Netflix.
Little Fires Everywhere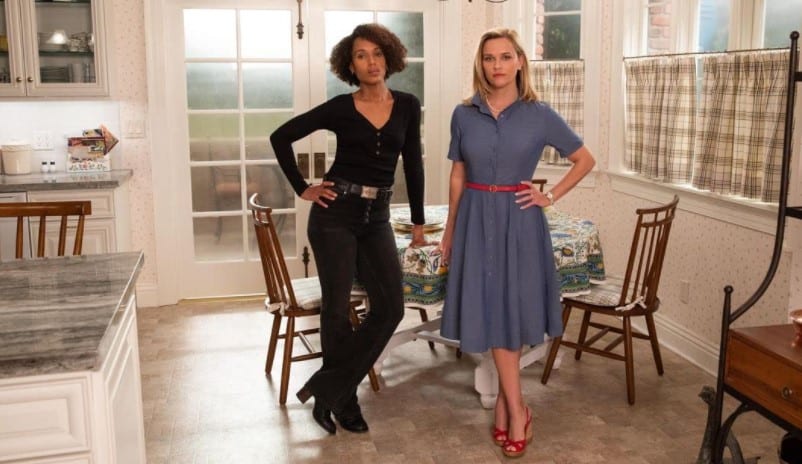 Little Fires Everywhere is another star-studded series (such as Reese Witherspoon) that tackles a variety of issues: class, race, and gender inequality. The show is based on the Celeste Ng book of the same name.
Witherspoon's character is Elena Richardson, who works as a journalist and landlady as well as a full-time mother.
When an artist, Mia Warren (played by Kerry Washington) moves into one of her properties, the two immediately start clashing. Elena starts researching Mia, who she is, and her past. You can watch Little Fires Everywhere on Hulu and more.
The Sinner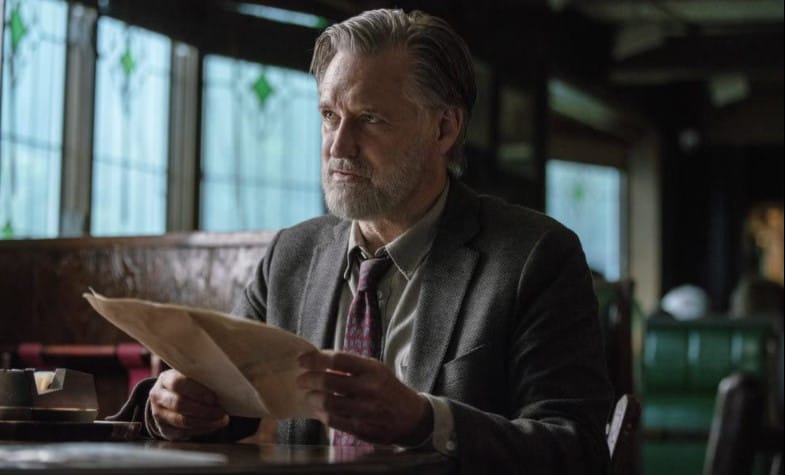 The Sinner is a crime series that follows Detective Harry Ambrose as he solves extremely difficult cases. As of now, there are three seasons of the show and they all follow different crimes. The show is still ongoing and you can stream it on Netflix.
Gossip Girl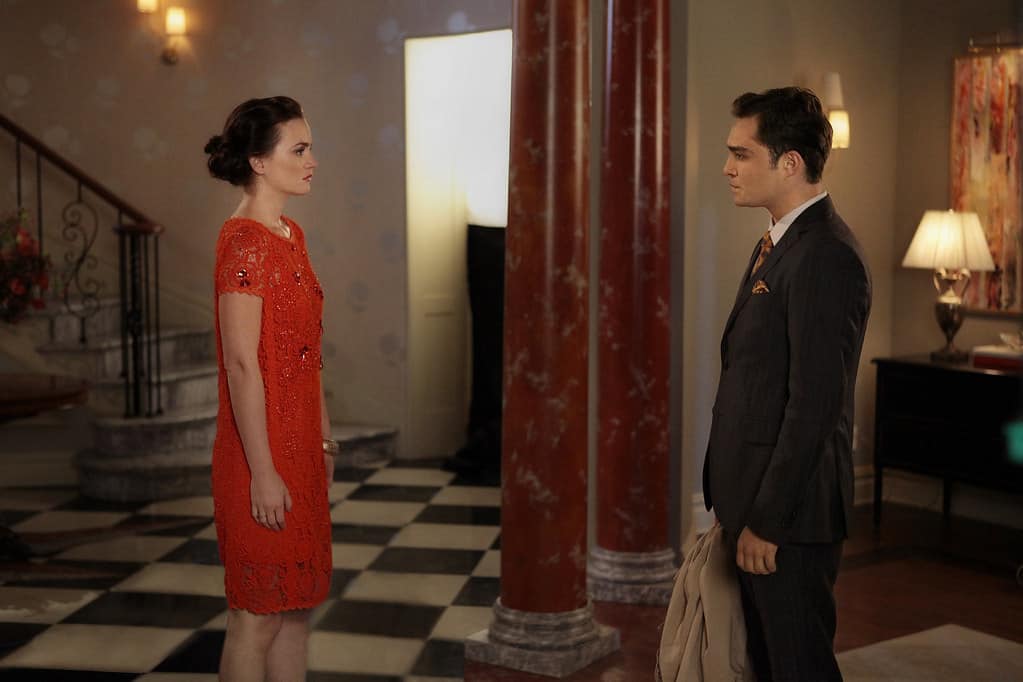 Okay, Gossip Girl is a lighthearted show but is a drama that is addictive. The show follows Manhattan's elite, both parents and kids. The kids hear from "gossip girl," who texts about everything from heartache to scandals.
Sure, this gossip is about kids in their school. But the parents aren't perfect, either.
So, where are the parallels? Well, they're both filmed in the Upper East Side of Manhattan and you see some similar sites, such as the same location for Reardon (The Undoing) and the Constance Billard School for Girls/St. Jude School for Boys (Gossip Girls).
The show is based on the same name. It's been over for a long time, but you can still stream the show on Netflix.
Pretty Little Liars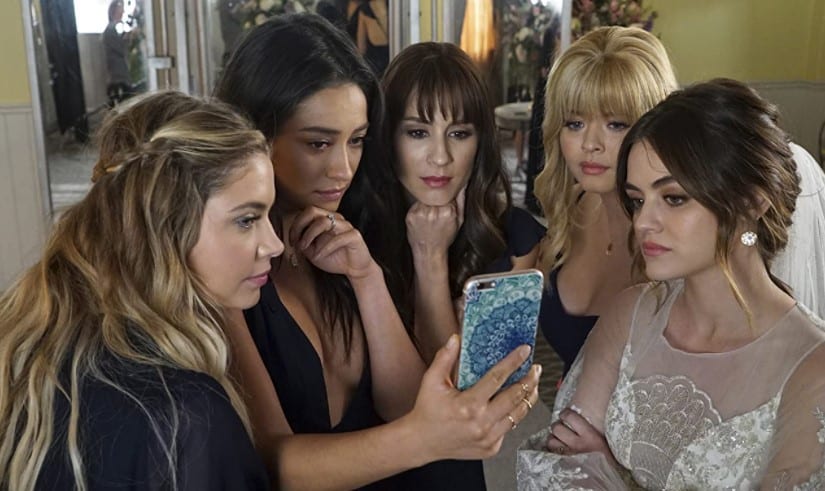 Even though Pretty Little Liars is a young adult drama, it still features a compelling murder mystery that's within the likes of The Undoing.
The show follows a missing girl and her friends who may know a lot about her disappearance. They start getting harassed by an anonymous person named "A," who threatens to reveal their secrets.
What do the girls have to do? Anything that "A" wants.
While it is a show made for teenagers and isn't as gloomy as The Undoing, it can still be disturbing and intriguing at the same time.
The show is over but you can watch it on YouTube, HBO Max, and more.
Revenge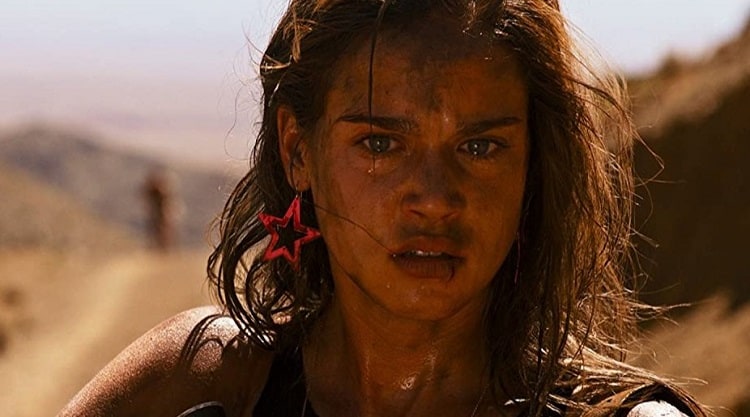 Revenge has many similarities to The Undoing. They both focus on the wealthy and the elite, especially the wickedness of the rich and famous. Both shows are also based on books — Revenge is based on the 1844 novel The Count of Monte Cristo.
The show and novel follow a woman named Emily, who moves back to the Hamptons to seek revenge on the men who put her father in prison. The show falls into dark secrets and lies. The characters are despicable, yet the show is intoxicating.
Revenge is no longer making new episodes. You can watch Revenge on Hulu, Amazon Prime, and more.
FAQs
Question: What Is the Storyline of The Undoing?
Answer: The show follows Nicole Kidman's character Grace Fraser and her husband, Jonathan (played by Hugh Grant). They're a successful New York couple living out the dream — until Jonathan is accused of murder.
Question: Is The Undoing a True Story?
Answer: The Undoing isn't a true story but it is based on the novel You Should Have Known by Jean Hanff Korelitz.
Question: Where Can I Watch The Undoing?
Answer: You can watch The Undoing on Hulu, HBO Max, Amazon Prime, YouTube, and more.
Question: Can I Watch The Undoing on Netflix?
Answer: Unfortunately, The Undoing isn't available on Netflix.
Question: What's the Deal With The Undoing's Opening Credits?
Answer: The Undoing has come under fire for their opening credits. That's because it's argued they have nothing to do with the story.
The credits show a little girl. She's engaging in childlike activities, such as playing with bubbles and flowers. She seems to be happy. The background music is upbeat and pretty (sung by Nicole Kidman). You also see other images, such as puddles and flowers.
There are many theories, such as the little girl being Nicole Kidman's character as a child and the child is a symbol for various parts of the show. Overall, we suggest you watch the series and decide for yourself!
Question: Are Nicole Kidman's Daughters in The Undoing?
Answer: Yes, they are! Both of Nicole Kidman's and husband Keith Urban's daughters, Sunday and Faith, played extras in the show. They also appeared in various other shows and movies, such as Angry Birds 2 and Big Little Lies.
Shows Like The Undoing – Summary
The Undoing is a thrilling show that unfortunately had to come to an end. All of the shows mentioned on this list bore similarities and fans of The Undoing will love these shows!
But these aren't the only shows you can choose. These shows are perfect for binging, especially during the COVID-19 pandemic. From teenage mafia criminals to gothic dramas, there are so many shows out there that will satisfy a variety of tastes.
Check out our TV section for more series recommendations, show explanations, and more.