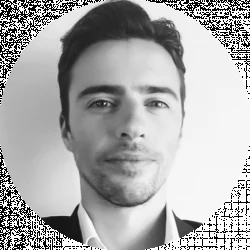 Latest posts by Roman Vogdt
(see all)
"Two can keep a secret if one of is dead," echoes the chorus of the Intro to the series Pretty Little Liars. Troian Bellisario, Ashley Benson, Lucy Hale, Shay Mitchell, Janel Parrish, and Sasha Pieterse gave us seven seasons and 160 episodes of this romantic mystery thriller. An absurd TV show that hooks every teenager and a very guilty pleasure for adults. Let's see why and let us debate a bit about the very debatable end. Oh, and I'm going to dig up some other shows for you, so you can keep nurturing that pleasure factor.
The story revolves around a popular, very manipulative girl who disappears one summer. Her friends continue with their lives, until, a year later, they start receiving messages signed by A. This is someone who wants to harass, torture, and keep the viewers in front of the TV for seven years so that they become addicted to the show. The same thing happened with Desperate Housewives or The Vampire Diaries at the time. A world filled with fantastic utopias.
Time to Bring Your A Game
The force majeure of its potential
Those of you who have followed our Pretty Little Liars from the beginning will be familiar with the triple mortals that I. Marlene King has accustomed us to. After seven years of hiding letters, we were able to close most of the loose ends in an intense double episode full of juicy content.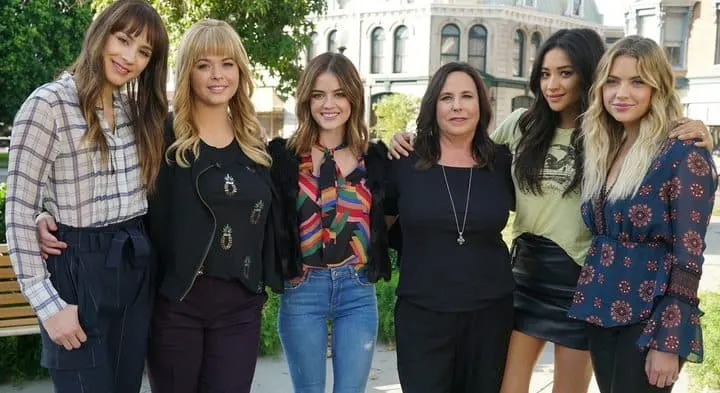 But not only the final episode marks the closing of this seventh season; the last episodes were clearly a farewell. Sentimental relationships closing the circle, historical friendships confronting each other, and teams working together again. Although it's not a perfect closure, at least not for me, it's consistent with what we have seen over the years and has accompanied us.
The ending of the show marks a milestone. With Pretty Little Liars we've been able to see a police show designed for teenagers. And a soap opera. And a high school drama. And intergenerational conflicts. If anything, it has covered many genres, some of which are unusual for the target audience.
And this show knew how to cope. Twitter was a hive of people commenting on the final stretch or running away from it, to avoid major spoilers before seeing it. If the show has done anything, it has awakened passions and debates about the form and content of its fiction.
Liars to the End
What the final stretch meant to all of us
But it's not only the fandom that has shed tears, opinions, and laments for the end of the series. Since they finished recording the seventh season of Pretty Little Liars, we have been able to read multiple references to their protagonists, and it's not surprising. For seven years, six young artists brought their characters to life in 160 episodes. They grew up with them and dedicated a large part of their professional career during this time to bring them to life. If it has been an intense journey for us, our little liars must have lived each turn as the last one with endurance to withstand it.
If you've come this far in the show if you're stuck in the seventh season and you've lost the habit if you're afraid that what comes next will leave you with doubts… keep going. Finish it. Throw yourself into the void and enjoy the final sprint of Pretty Little Liars. I don't know if you'll be pleased with it, but I assure you it will be a surprise.
And you'll know, once you've seen it…
Note: The following text contains spoilers. If you haven't seen the end of the show, if you don't want anything revealed to you, if you like to watch the show without clues, please don't read any further. Come back to this article when you have devoured the final stretch and I will be waiting for you with open arms.
Alright, here we go.
Let's get Dirty (Big, big Spoilers)
Getting it all out on the table
First of all, what?
I mean, seriously. What? The endless cycle of twins, which involves everything and there is always a new one, has been a resource used these years, but was it really necessary? How many were there these years? I think I've lost count. However, I admit it, Troian Bellisario is by far the one I like the most about them, and giving us the candy of playing with a double English identity, much more rude and cruel, has been a small pleasure.
We reached episode 19 with an acceptably dignified closure that, admittedly, had some loose ends. But for once it seemed like we were going to get something really peaceful and happy. Things have simply gone too far and they serve us a simple solution that had been before us.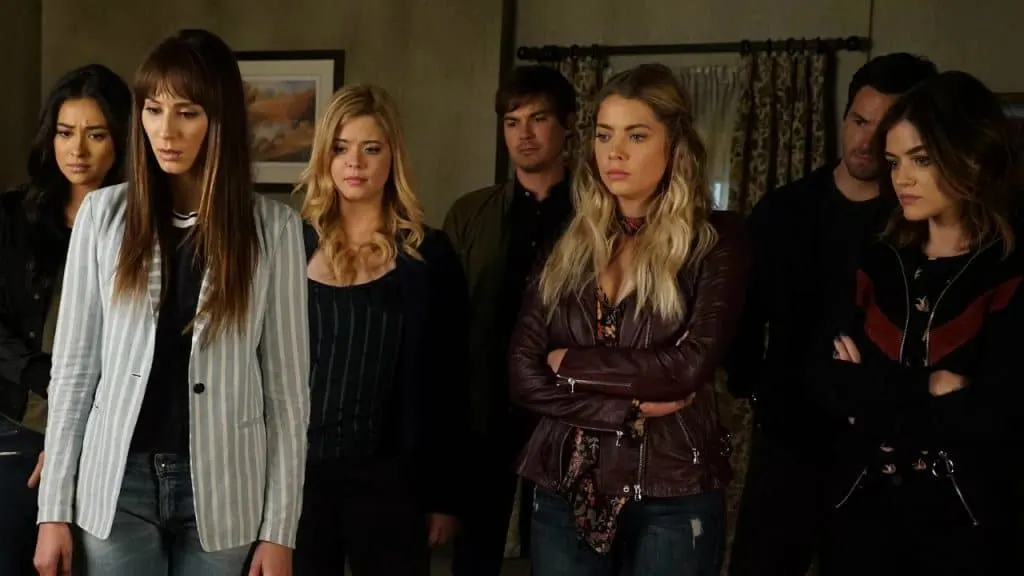 It was also the greatest token of love that Spencer could have received from her birth mother. It redeems her and leaves us with the pleasure of seeing that the girls have overcome the Gordian knot they were in, by being strong and staying together. Our couples are beautifully rearranged and the boys team up to work. Well, yeah, okay, poor Mona, we left her with all the screws loose. But it can't all be perfect. The fact that Mona was a little out of it doesn't come as a surprise at this point. In fact, part of her charm is precisely that point of irrational anger.
With Aria saying if we want to stop the madness we have to stop acting like crazy, I was convinced. We can't say that seven seasons and more than a decade of their lives is a short time to understand that, if you find yourself, a dead body you have to call the police, but well, they finally did it. Spencer closed all doubt with her; "I'm not sure of anything"… That's just not true. A happy ending for the tale of ghosts, the living dead, evil twins, and other impossible turns we had seen.
And the new girls, the corridor of girls following the popular one and being cruel because the queen bee commands it. Sleeping in a barn at a slumber party, makes the cycle repeat itself. Because at the end of the day, who hasn't gotten drunk, drugged, run away, and lost a friend in a night where multiple murder altercations happen?
Okay, okay, okay… I'm going to take this opportunity now to release some steam (damn ending!) and give you my recommendations for the unison shows to our Pretty Little Liars. I'm totally sure you'll love more than one, you'll see why.
Pretty Little Liars: The Perfectionists
Every Perfectionist hides secrets
The spin-off of our Pretty Little Liars has inherited much more than the addictive components from its predecessor. The atmosphere of Rosewood is still intact, now with Alison, Mona, and a group of students with a more elite touch who are looking for perfection. The ingredients: a family mystery, a crime, and many secrets.
With the liars still fresh in the minds of many, and with so many trying to unmask 'A' late in life thanks to the platforms, I have to delve again into the literary universe of Sara Shepard to present you The Perfectionists.
The show presents us our beloved Alison DiLaurentis (Sasha Pieterse) and Mona Vanderwaal (Janel Parrish), two of the key characters of the original show, who are now surrounded by a renewed group of students in a story that has inherited much more than the addictive components from its predecessor. PLL: The Perfectionists is not a sequel to Pretty Little Liars as some of us might have feared from watching the previews, but it does drink from the fountain of what became the guilty pleasure of viewers of all kinds.
From the first instances of the pilot episode, Rosewood's atmosphere moves to Beacon Heights University, where Alison lands to leave the past behind and develop her career as a teacher. There, Mona awaits with a dark side that, luckily for us, has not abandoned her.
Gossip Girl
Unleash your appetite for lust
We all like to see a show with convoluted arguments, but from time to time we like to see a show that does not leave us thinking two hours after the end of the episode, that does not make us think too much and that shows us everything that happens in each episode. This is what Gossip Girl has, an unpretentious argument where the action is shown to us little by little, with a constant rhythm and without any rush, which is to be thanked from time to time.
Plus, if you're a fashion enthusiast, Gossip Girl is your show, as the wardrobe is one of the most carefully crafted aspects of the series. Each character has their own characteristic style of dressing and the way rich people dress is very different from the way they are not so rich.
And I'm not going to deceive you, Gossip Girl is a show for teenagers and the main theme of the series is the relationships between them, and although the argument as I said is not very pretentious, it has a point that hooks even the most expert in series. I still haven't figured out what it is, if the glamour that the show breathes through every pore, if the gossip girl or the characters, that neither the good ones are so good, nor the bad ones are so bad.
For me, the cast of the show was the greatest discovery. Practically unknown actors play authentic roles, from Blake Lively playing an unstable Serena Van der Woodsen, Leighton Meester as a Blair capable of manipulating anyone to get what he wants, or Ed Westwick as the irreverent Chuck, a spoiled rich kid who does what he wants when he wants, and they are usually neither too suitable nor too legal. And of course, acting aside, all the actors are very good-looking, so why deny it.
Twisted
Not everything is what it seems
Pretty Little Liars still breaks the cord in terms of audience, and ABC Family tries every year to find a successor or at least a series that can draw some of its audience. In 2013 it was Twisted, which aired in the spring after the season finale. And, at first sight, it fits perfectly with the audience of the harassed girls.
The show revolves around Danny Desai (Avan Jogia), a boy who returns home after spending the last five years in a juvenile detention center. The reason? He killed his aunt when he was 11 years old for no apparent reason. But the truth, of course, could be different, and Danny will want to reconcile with his two childhood friends, Jo (Maddie Hasson) and Lacey (Kylie Bunbury) while trying to do some image cleansing. Something he will find very difficult when a high school classmate dies and he becomes the prime suspect.
The mystery, therefore, is already served. Some information points to the fact that Danny is certainly a murderer and never denies that he was responsible for his aunt's murder. On the other hand, he is a charming boy who seems firmly determined to get Jo and Lacey back. And Twisted quickly enters the game of half-reveals and hidden secrets, creating some tension and piquing curiosity.
Desperate Housewives
180 episodes of award-winning material
Since the nineties of the 20th century, television dramas had incorporated women as protagonists, thus ending the persistent female invisibility in leading roles. Progressively, and after overcoming a presence that from the point of view of gender was little more than quantitative, airs of renovation would appear, especially in those characters that broke topics on the feminine socialization. An example of this new protagonism would come in the following decade with works such as Desperate Housewives.
This fiction is characterized by a debate marked by ambiguity because it's a show that is both conservative and progressive, in which both feminism and misogyny can be found, and in which the American dream appears as such but also as its opposite, that is, as a nightmare.
Desperate Housewives has the virtue of offering the kind of tension that many contemporary women feel; between what they want and what society expects from them because it points out the split between the education received – being a good mother and housewife – and the desire to be someone in society. If until the turn of the century television had presented a very strong professional profile – Ally McBeal, Murphy Brown – this had another consequence: the loss of referents in the private world. Hence, we can observe in the character of Lynette Scavo the feeling of guilt of employed women while Bree van de Kamp goes almost mad in her obsession with building a perfect family.
It's not difficult not to recognize the stereotype that lies behind the characters as they embody some prototypical models in popular culture: Marcia Cross, playing the perfect housewife but also the obsessive mother (Bree), the clumsy but charming woman played by Teri Hatcher (Susan), the seductive and desirable wife embodied by Eva Longoria (Gabrielle), the selfless mother who abandons everything to raise her children interpreted by Felicity Huffman (Lynette) or the Nicollette Sheridan's femme fatale (Edie).
Brief Summary
Thankfully, after the legacy that Pretty Little Liars left, we were faced with several options. For the show marked a turning point for guilty pleasure lovers. Seven seasons managed to alter the perspectives of both the audience and the critics to such an extent that its end felt like a friend's farewell.
But we can't just stick with the sad news, since we may expect some enormous progress in the world of series on different on-demand platforms, which will have the essence or at least the inspiration of our little liars.
Give PLL: The Perfectionists a serious try if you don't want to interrupt your course. Nevertheless, perhaps Twisted will surprise you more than expected. Then there are the great classics like Desperate Housewives or Gossip Girls, which sooner or later will also fall into temptation… you'll see.
F.A.Q
Will there be a season 8 of Pretty Little Liars?
While showrunner I. Marlene King has expressed an interest in returning someday for Pretty Little Liars season 8 or even a movie, there are currently no signs of the show coming back.

What are the scariest episodes of Pretty Little Liars?
"This is A Dark Ride" (Season 3, Episode 13)
"Crazy" (Season 3, Episode 7)
"The Lady Killer" (Season 3, Episode 12)
"Now You See Me, Now You Don't" (Season 4, Episode 12)
"A is for Answers" (Season 4, Episode 24)
"The Bin of Sin" (Season 5, Episode 17)
"Game On, Charles" (Season 6, Episode 1)
Where can I stream Pretty Little Liars?
While Pretty Little Liars isn't on Netflix or Hulu, it does have an official streaming home. With the launch of HBO Max, Pretty Little Liars found a new platform, where it's been since July.
Is Pretty Little Liars a real story?
Like many great TV shows, Pretty Little Liars was actually a book first. The thriller was loosely based on a 16-book series of the same name written by Sara Shepard. When the show first gained traction, Shepard sat down for a series of interviews and revealed that her books were inspired by a real-life event.
Can a 13 year old watch Pretty Little Liars?
In saying that, it's rated age 14+ with most parental reviews citing it's ok for age 13+. Be warned, the suspense and drama are compelling! If your child is watching it, expect them to be staring at their screens for hours.
Further read: