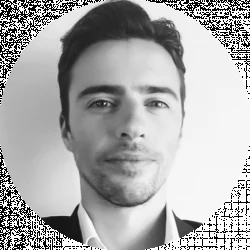 Latest posts by Roman Vogdt
(see all)
French cinema is not only a fundamental piece of the seventh art in Europe but also on a global scale. The French are known for their style, elegance, and creativity – adored by everyone, worldwide. Let's take a look now at how the best French films made their way to Netflix and which ones you should see.
There's simply no doubt. The Lumière brothers gave the world perhaps one of the best contributions that mankind can enjoy.
Entertainment, reports, documentaries, series, animation, everything we see moving on the screen is due to them, two French brothers who decided to try their luck and try to make those static images produced by their father, a semi-professional photographer, move with the invention of a new device called the cinematograph.
The Best French Films on Netflix
First attempts
Small details that changed history
It all began in the late 19th century, but historians have officially marked 1895 as the official year of the birth of world cinema with the recording of L'Arrivée d'un train à La Ciotat (The Arrival of a Train), a 50-second short film made by the Lumiere brothers:
But it was not until the arrival of director Georges Méliès to the scene that the first films with stories of content and fiction began to be produced. Among his greatest works is Le Voyage dans la Lune (A Trip to the Moon), a short film from 1902 considered the first science fiction film in history.
In the first two decades of the 20th century, French cinema consolidated as the most important in Europe and perhaps the world, only competing with the United States and its ability to produce films at low cost. At that time France had with Gaumont Film Company, the largest studios in the world. One of the most ambitious productions of the time was a five hour and a half biography of Napoleon directed in 1927 by Abel Gance.
Jumping to the decades after the Second World War – between the '50s and 70's – French cinema saw the birth of new forms and a marked critical and political tinge in them.
The most outstanding directors and critics of this trend were François Truffaut, Jean-Luc Godard, Alain Resnais, Agnès Varda, Jacques Demy and Claude Chabrol; and among the most important films of the same period are François Truffaut's Les Quatre Cents Coups (The 400 Blows) of 1959, Jean-Pierre Melville's movies of 1968 and 1969 called Le Samuraï and L'armée des Ombres (Army of Shadows).
The renaissance in modern times
The following years marked a new era in French cinema. For the '80s the Cinéma du Look movement took the reins of the industry in the country, trying to compete with the North American productions with films that favoured style and spectacle over content and narration. Among its best exponents is Jean-Jacques Beineix with his films Diva of 1981 and 37º2 Le Matin (Betty Blue) of 1986.
In the '90s, French cinema recovered part of its lost originality. With films such as Delicatessen (1991), La Cité des Enfants Perdus (The City of Lost Children) with Ron Perlman released in 1995, and the 2001 masterpiece Le Fabuleux Destin d'Amélie Poulain (Amélie), both directed by Jean Pierre Jeunet – the standard-bearer of a unique style.
He combined innovative photography similar to comic book images and perfectly blended comedy and drama into isolated events that make sense over the course of the films.
In recent years, French cinema has continued to reap the successes of the 1990s, with artists such as Marion Cotillard winning the Oscar and the BAFTA for best actress in 2007 for her performance as Edith Piaf in La Môme (La Vie en Rose). Also in 2008, the film Entre les Murs (The Class) became the first film to win a Palme d'Or in Cannes after 21 years.
In recent years films such as Des Hommes et des Dieux (Of Gods and Men) by Xavier Beauvois, Un Prophète (A Prophet), by Jacques Audiard and the magnificent Intouchables (The Intouchables) from Olivier Nakache and Éric Toledano have highlighted the French cinema, with over 30 awards including the BAFTA, Palme d'Or and Grand Jury Prize at Cannes, a Cesar, a Goya, among others.
Now that you're eager to know what you can stream on Netflix, I'm going to give you my list of favourite French movies that are available on the platform. Maybe some of them are a bit out of the ordinary, but others will make you go… Oh là là!
Le Jeu (Nothing to Hide)
Please turn off your cell phone
Nothing to Hide, our first entry, is the story is about several couples of friends who meet for dinner during a moon eclipse. One of the guests proposes a game: leave the phones on the table and answer all calls with the speaker, as well as read any message that comes in.
The game is fun, at first, because from then on, secrets begin to come out that the screen of the mobile-only reveals to its owner, but that is now exposed, and it gets muddled in every way. Bad behaviors, or hidden hobbies, sexual orientation, jealousy, shame, deception.
All the characters end up giving and receiving and what could have been a quiet and insubstantial evening becomes a whirlwind of emotions.
The performances from Bérénice Bejo, Suzanne Clément, Stephane De Groodt, Vincent Elbaz, and Grégory Gadebois are excellent since the story works perfectly around the quality of the actors. Therefore, although it's a remake, Fred Cavayé did a fantastic job in giving it that French touch.
This film originally resulted in a play, since it achieves its goal with all the action taking place in a dining room, without leaving it. Internationally, in addition to the plays, the rights were sold and remakes were made in several countries.
Je Ne Suis Pas un Homme Facile (I Am Not an Easy Man)
Hey handsome, got a girlfriend?
Can you imagine waking up in a parallel reality where women dominate the world and oppress men? This is what happens to Damien, a macho man who, accustomed to patriarchy that benefits him in every way, will for the first time face a radical change of perspective. Damien (again, the beloved Vincent Elbaz) will live in his own skin what it is to be considered the weak gender of society, while his friends, family and flirtations are normalized to this situation.
This French film, very available on Netflix, is directed by feminist Eleonore Pourrait. It's a simple but not often explored premise: to change the gender role from one extreme to the other. The reality she presents to us is not a feminist world, because equality is not at stake and this is what feminism is fighting for.
It's about a parallel universe where men suffer the oppressions of women's daily life: secondary jobs, bodies as sexual objects and street harassment, among many other practices that unfortunately are a reality for us.
I Am Not an Easy Man makes a great attempt to encompass as many topics as possible to ensure that the viewer understands that oppression is everywhere: housework, marriage, waxing, clothing, street harassment…
Therefore, beyond criticism, it's a matter of turning over everything that has been preconceived with the change of gender roles. The impact is assured. You will never imagine the small details that Pourrait plays with. Everything that characterizes women today, but applied to men.
These clichés are strange, shocking and even absurd, but that's where the film's feminist message comes in. Why do we have to live conditioned in this way? The meaning of the concept 'femininity' or 'masculinity' is nothing more than a mere creation.
Mademoiselle de Joncquières (Lady J)
For those who crave some French bourgeois
Luckily for us, Netflix gave us this exquisite and elegant French masterpiece – although perhaps too exquisite for some. A piece of yesteryear full of beautiful words, sensibility and refinement of marquises, counts and other nobility
Emmanuel Mouret writes and directs this work inspired by Diderot's work, no less, which portrays the life of the nobility and then becomes vengeful. Lady J is a composition that seeks exquisiteness in every moment.
Madame de La Pommeraye (Cécile De France) is a beautiful rich widow seduced by the Marquis of Arcis (Edouard Baer), a famous womanizer with whom, after a passionate romance and an expected turn in the relationship, she decides to take revenge by plotting with a friend.
What some people love, others may find gooey and even sappy, and that's the case with Mademoiselle de Joncquières who may seem charming to the most sensitive souls and a bit cheesy and old-fashioned for the more 'modern' or those looking for a more energetic cinema. This film, undoubtedly, is not energetic.
It's a story about contained passions, with a great interpretation of the gorgeous Cécile De France, who is omnipresent in this sensitive and exquisite film for the most sensitive spirits and a little bit of another era.
Il a Déjà tes Yeux (He Even Has Your Eyes)
Reality turned upside down
He Even Has Your Eyes tells the story of a black couple (of African origin and with modern manners) who adopt a child who turns out to be white and blond. A family culture shock that serves the director and protagonist Lucien Jean-Baptiste to tell a story about the problems and misunderstandings it causes in the face of absurd traditions, whatever their origin.
Sali, a young woman of Senegalese origin, and her husband Paul, a Martinican, adopt Benjamin (Marius Benchenafi & Mathéo Perard), a six-month-old white baby! What they understand at first as a mere anecdote, becomes a desperate situation, since her family does not accept the grandchild and the welfare assistant in charge of the case will let herself be carried away by personal prejudices to obstruct the adoption.
The film subverts the collective thought of adoptions by white people of black children and shows in a comical tone a fabulous interpretation of love above all, above family and traditions, religion and rituals.
The director and actor Lucien Jean-Baptiste and the actress Aïssa Maïga give solid performances as a well-founded marriage, that seeks the opportunity to be parents and that despite the circumstances of having a white child, their love for him is above all else. The excellent storytelling earns He Even Has Your Eyes a spot on our list of best French films on Netflix.
Balle Perdue (Lost Bullet)
A car's Wild West
Apart from seeing it in the first sequence, more than once and twice we are emphasized in this French action thriller directed by Guillaume Pierret, that its protagonist Nile (Alban Lenoir) was able to pass through four layers of cement with a Renault Clio.
This affection for road vehicles that run along the backbone of this brief action intrigue, has nevertheless its cinematic sense, attached to a certain poetic "car porn" when cars were the horses in the western.
The core of this hour and a half thriller is, however, to provide a noble component of police suspense in the wake of the murder of a policeman and the fatal bullet hidden in a lost car that the protagonist, the common criminal Nile, has to find to save himself from the corrupt police squad that killed his friend.
The nobility of Nilo's feelings, who operates outside the law, is the same as that of the film, which has, despite its modesty, the dignity of getting to the point. That's why Lost Bullet tells in its first 20 minutes much more than others throughout their whole movie.
But what differentiates Lost Bullet from the most recent action movies is that it does not rely so much on special effects but, the wrecked cars and various crashes seem to come from the classical school, closer to Walter Hill or George Miller, than from the current one, more supported by post-production and various green screens. And to be able to be classic and catch the current public without necessarily playing "retro" is something that is not usually seen.
Much Loved
Love, even in the most challenging of situations
Our last entry is the most controversial one, however, it deserves more than any other to be in this list of recommendations.
There is a lot of crudeness in the first dialogues we hear in Much Loved, by Moroccan Nabil Ayouch in the car that takes Loubna Abidar (Noha), Asmaa Lazrak (Randa), Halima Karaouane (Soukaina) and Sara Elhamdi Elalaoui (Halima), four prostitutes from Marrakech, to the anniversary party of a Saudi sheikh. And yet they are lucky not to be on the streets, to be "expired whores" who sell themselves for what they can.
They have a driver who takes care of them with kindness, and it even seems that they have fun, that they like this permanent party, full of music and dance, for which they get ready every night.
But let us not deceive ourselves: the details of their profession are sleazy, and the film does not hide them from us, because we enter completely into this small but happy group of girls in which modesty has no place, neither in their words nor in their gestures.
Our four heroines still hope to avoid some acts, although they accept the rules of their work. They sell themselves without cheating: they listen with a smile to the one who reads them a poem, they meow like cats if asked, and they satisfy all desires, even the most despicable ones, as long as their clients respect the rules of the transaction.
Throughout the film, whereas we live among them and share all their intimacy, from their pain to their laughter, Ayouch manages to describe with wisdom and tenderness the fine line between the independence and alienation of these women full of vitality, and the mixture between sorrow and respect that they inspire, especially because in the society in which they live, they fulfill almost the role of emancipated women.
All these impressions make up an unadorned but tender and dignified picture, for it does not take long to admire the strength of these four passionate and moving women. They are also, in a way, wise, thanks to what they have seen and experienced, and to their love for them.
FAQs about the Best French Films on Netflix
Best French Films on Netflix – Brief Summary
Perhaps you've noticed that not all French cinema is about Asterix or Obelix, Gérard Depardieu or the bohemian Parisian romances. That's because France is always renewing itself and finding new trends that speak to its people and that also stand out on an international level.
While the rest of the world was trying to replicate the French New Wave style of the 60s, France was already looking at the horizon for its new genre. This means that their films are always one step ahead of the rest.
Right now, the main trend is to create conversation among viewers with cultural, ethical, moral and often also scandalous messages (just watch Cuties' trailer on YouTube, to understand why).
Netflix has been able to capture this new direction that France has taken, and that's why it does everything possible to offer its subscribers some of the locally cherished ones, even if they're hard to find from time to time. That doesn't diminish the fact that one should also keep an eye on the great classics like Le Dîner de Cons (The Dinner Game) or my personal favourite; Intouchables. These, and many others, have established France as not only the first country in movie heritage but also one of the most groundbreaking ones in modern times.
Further read: