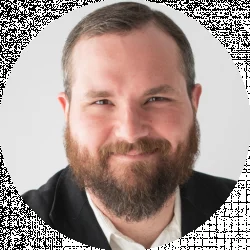 Latest posts by Matt Howell
(see all)
Tune in to See Who Will Win the Battle of the Premium Channels!
If you're like me, you have an abundance of streaming services and channels that you are currently paying for. Some you probably watch more than others, but in this day and age, it's all about having options, is it not? You want to be able to watch whatever you want when you want, which makes the idea of adding a new premium channel so appealing.
There are a lot of extra channels and subscriptions out there that provide viewers with differing viewing experiences. We are going to focus on two popular ones for this article, those being Showtime and Starz. After breaking down these two channels, you will be able to decide on which one suits your watching needs and may be worth the extra few dollars a month.
To give you a better sense of what these two services are about, we will look at how they vary in cost, the different features of both, the free trial length, the amount of content, how many simultaneous streams you're allowed, and how popular they are with other viewers.
Bottom Line Up Front
Before we break down what each channel has to offer viewers, I'm just going to throw out which one I prefer. After having and watching both, I am more of a Starz person.
I think its balance of older and newer titles is better than that of Showtime, but you, my wonderful reader, may not feel the same way. So, let's take a closer look at Starz and Showtime and see what side of this discussion you fall on.
The Main Differences Between Showtime vs Starz
Although both services are comparable in a lot of ways, they also have some major distinctions that could lead you to choose one over the other.
Showtime is $10.99 a month, whereas Starz is $8.99 a month.
Showtime has just over 600 titles, whereas Starz is home to over 1000 series and movies.
Showtime only allows for three simultaneous streams, whereas Starz grants you four.
Showtime is currently running a promotion for a free 30-day trial, whereas Starz has a seven-day trial.
A Brief History of Each Channel
Showtime
Known as a premium television network, Showtime is currently owned by Paramount Media Networks. Still, it was first launched back in 1983 as Showtime/The Movie Network by Viacom and Warner-Amex Satellite Entertainment.
The channel currently offers its audiences a diverse mix of theatrically released movies, original television series, made-for-TV movies, stand-up comedy specials, boxing, and mixed-martial arts matches.
Showtime is the umbrella under which several 24-hour, linear multiplex channels sit, as well as video-on-demand services, streaming platforms, and TV Everywhere.
The latter is a subscription business model where streaming video content from a TV channel requires users to "authenticate" themselves before being able to access content via internet-based services and mobile apps. In other words, Showtime wants to be as assessable as any other streaming site you might use.
Starz
Starz is an American satellite television network and premium cable channel that was created in 1994. It offers its viewers 24-hour-a-day programming that mixes the conventional subscription video-on-demand service as well as a streaming platform.
Starz is also available through video programming distributors, such as Apple TV Channels and Amazon Video Channels. There is also a Starz app that is available for both Android and iOS phones.
The channel has some first-run film licensing and first-run output with some of the largest film companies in the game. Walt Disney, Sony Pictures, Lucasfilm, and Warner Bros. Entertainment, just to name a few, so yeah, they have some pretty big supporters in their corner.
Starz offers its subscribers both original programming and acquired programming, which has helped to keep the channel relevant and useful in the eyes of its patrons.
A Breakdown of Characteristics for Each Service
Now that you, the fine reader, have learned more about the two channels, let's get to why we're here. For you to help distinguish whether Starz or Showtime is more suited to your viewing needs, I'm going to break down each attribute that the two have to help you make a more informed decision when you go to add one of these services to your streaming collection.
Showtime
What Does Showtime Cost, and What do You Get with It?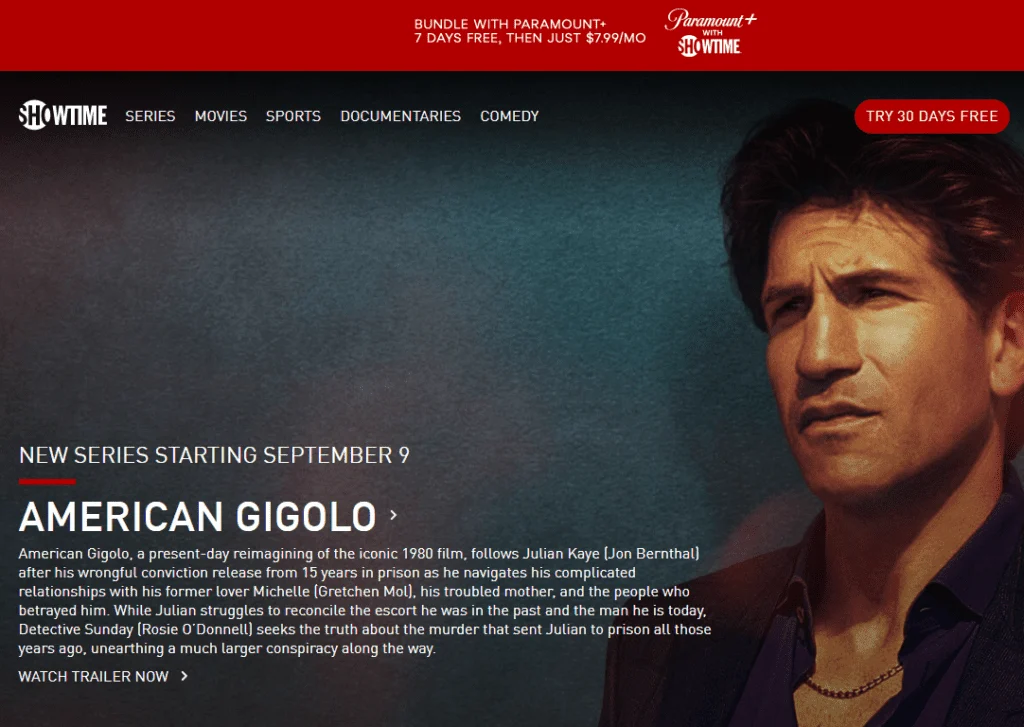 Showtime has grown from its basic roots as a television channel to a popular streaming service that can even be added to preestablished plans you currently have with other streaming services. Right out of the gate, you must know that Showtime is most costly than Starz. Showtime comes in at $10.99 a month compared to Starz at $8.99 a month.
Now, if you're someone who likes to look long-term (I wish I had your confidence) instead of short-term, you can get the service for $99 a year instead of the monthly payments and save around $30, which isn't too shabby at all.
For your hard-earned money, Showtime offers you a diverse mix of live and on-demand content and sports, such as boxing and some MMA events. This is something that Starz doesn't have, so if you're a fan of people being punched in the face, you may be swayed to this service, but I still have more points to make, so please don't leave yet.
As with Starz, Showtime also allows you to download full episodes or movies to watch offline and without any pesky ads. When watching live TV, you can access Showtime East and West, so depending on what time zone you're in (you can adjust your device to the time zone you live in), you never have to miss your favorite shows.
Also, as with Starz, Showtime is available on a broad range of devices, including Android, and iOS devices, Chromecast, Apple TV, Xbox One, and Roku.
Length of Free Trial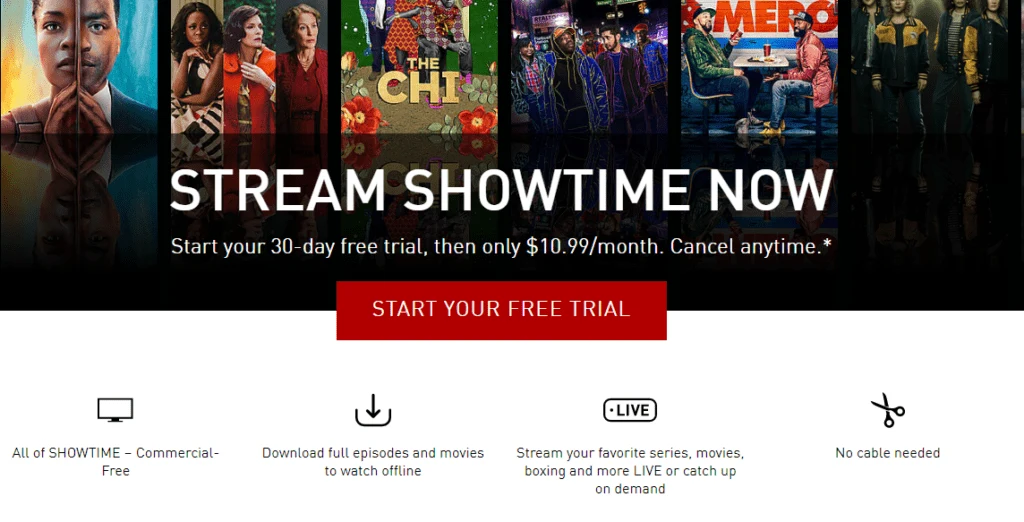 Similar to Starz, Showtime offers new subscribers a free seven-day trial to check out the diverse content it has. If you are an Amazon Prime subscriber, you can get a free 30 days of Showtime to see find out how much you enjoy it.
As of this writing, Showtime is running a limited-time offer where new subscribers can get a free 30-day trial and pay only $3.99 a month for three months. I'm sorry if this got your hopes up, and the offer is no longer occurring. I owe you one!
You can check out Showtime's free trial here.
Number of Titles
Compared to Starz, Showtime does have fewer titles to check out, as there are currently just over 500 movies and series to watch, but it does have some popular new/older series, as well as a variety of movies from all genres.
A few popular series on Showtime include – Yellowjackets, Homeland, Billions, and a show I'm looking forward to, the Jon Bernthal-led American Gigolo. Films currently streaming on the site include Jackass Forever, The Contractor, and The War with Grandpa.
Number of Simultaneous Streams
Showtime offers viewers one less simultaneous stream than Starz does, with three allowed at the same time instead of four.
Number of Subscribers
Showtime has been reported to have roughly 18 million subscribers as of right now. This is lower than the almost 30 million subscribers that Starz has and is substantially lower than Disney Plus and Netflix, which have around 100 million and 200 million subscribers respectively.
Pros
Solid collection of original series
Diverse list of movies
Available as a standalone service
Can be used through third-party providers
Has an easy-to-navigate interface.
Cons
More expensive than some other streaming services
Fewer titles available to watch
A lack of parental controls
Starz
What Does Starz Cost and What do You Get?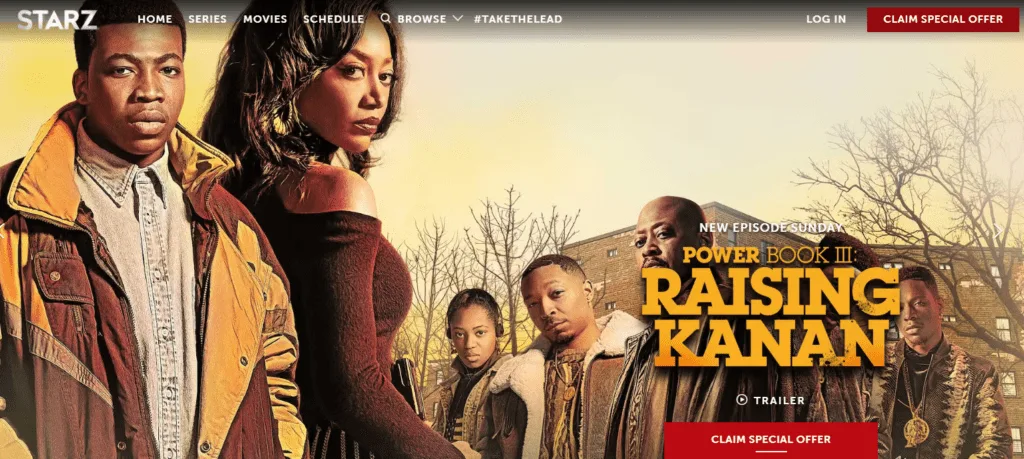 Although Starz can be viewed as a standalone app or live as an add-on to existing streaming services, both cost the same, but some package options may be priced more than others based on what service you're using to watch it on.
The Starz app, as of this writing, is $8.99 a month and allows viewers to watch content from 15 different Starz channels, including Starz Comedy, Starz Cinema, Starz in Black, and Starz Kids and Family. Purchasing this app will get you old and new seasons of shows and an always-changing library of movies.
A bonus to getting the app is that new episodes of shows will air on the app before they do on television, so if you like to stay in the know and find out what happened before your friends did, the app may be the way for you to go.
The standalone service for Starz, which is also $8.99 a month, is available on many popular web browsers, APPLE TV, Chromecast, and Roku, as well as most smartphones. This option comes with unlimited downloads so that you can watch your favorite shows and movies offline.
Length of Free Trial
As with many other streaming services, Starz will give new customers of their standalone service or app a free seven-day trial to check out all the live and on-demand content that they have to offer. This gives newcomers a better view of their weekly schedule to discover if its service is right for them.
As of right now, there is a current promotion that STARZ is having where new subscribers can get their first three months of the service for only $4.99 a month, but I'm not sure how long this deal will be in effect. If you're interested in a free trial, check it out here.
Number of Titles

Starz is home to over 1000 movies, older TV shows, and newer original series. It's important to note that there is more content on the U.S. version of the service than on the Canadian one, so unless you are a fan of using different IPNs for your viewing, Canadians will miss out on a few titles compared to our southern neighbors.
Some of the most popular things to currently watch on Starz include some highly-popular series, such as Outlander, Power, and Black Sails, as well as such hit movies as Ghostbusters: Afterlife, Spider-Man: Homecoming, and The Rider.
Number of Simultaneous Streams
A major advantage of a Starz subscription is the number of simultaneous streams you can have. The streaming service allows up to four streams to occur simultaneously, making it an excellent option for families or roommates to enjoy the channel for one low price. Although only one user profile is admitted.
Number of Subscribers
If you choose to join the Starz family, you will join the roughly 29.5 million other subscribers across the globe. Starz may have lost some subscribers when it came out that they lost out to Netflix for a major output deal with Sony earlier this year. Still, the services' programming strategy has been to double down on retention of its loyal users and less on acquiring more outside content.
Pros
Low cost
A large library of content
Popular original series
Wide device support
Two device streams.
Cons
Limited original content compared to other services
No 4K streaming
Limited payment options.
Alternatives to Starz and Showtime
Let's say that after learning more about these two services you're still feeling unsure or uninterested in either of these options. No need to worry. Life is all about choices, and I'm here to give you a few more alternatives to enhance your bingeing experience.
Disney Plus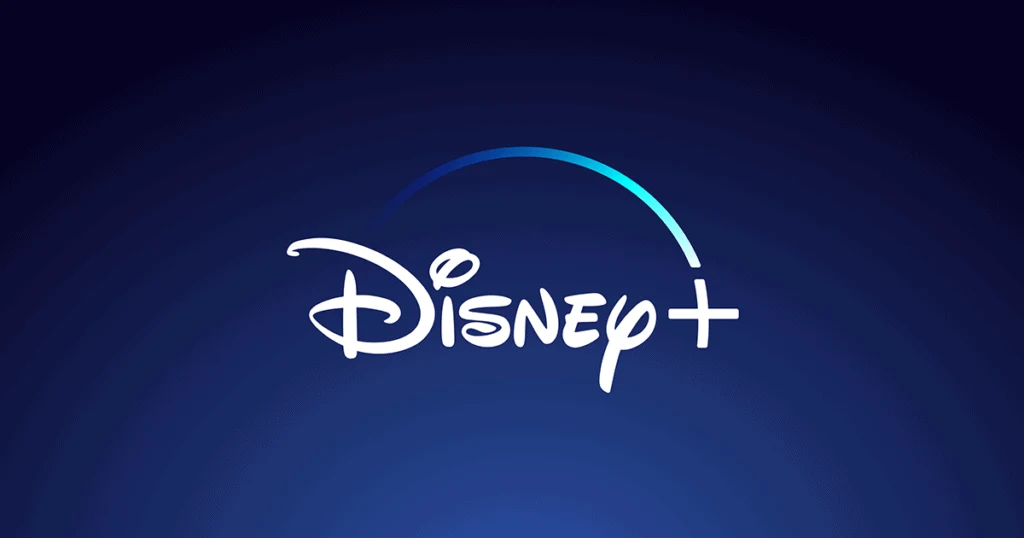 You might think that Disney Plus is all cartoons and fairy tales (not that there is anything wrong with those things), but Disney Plus has a massive and diverse catalog of new and retro series, movies, and documentaries. It will run you $12 a month, but the sheer amount of content is well worth the price tag.
Tubi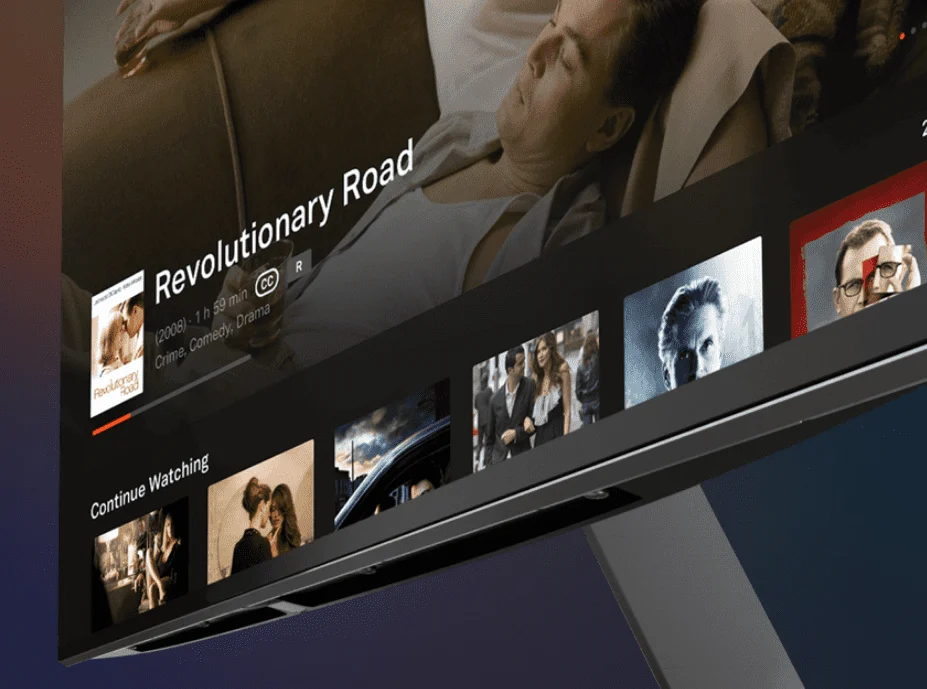 Do you like free? Well, then Tubi is the service for you. It's home to a fairly large collection, but many of the series and movies are either older or not very well known. Although it will surprise you at times with the stuff that they throw on there. Oh, and there are ads, but it's free, so can you really complain?
Crackle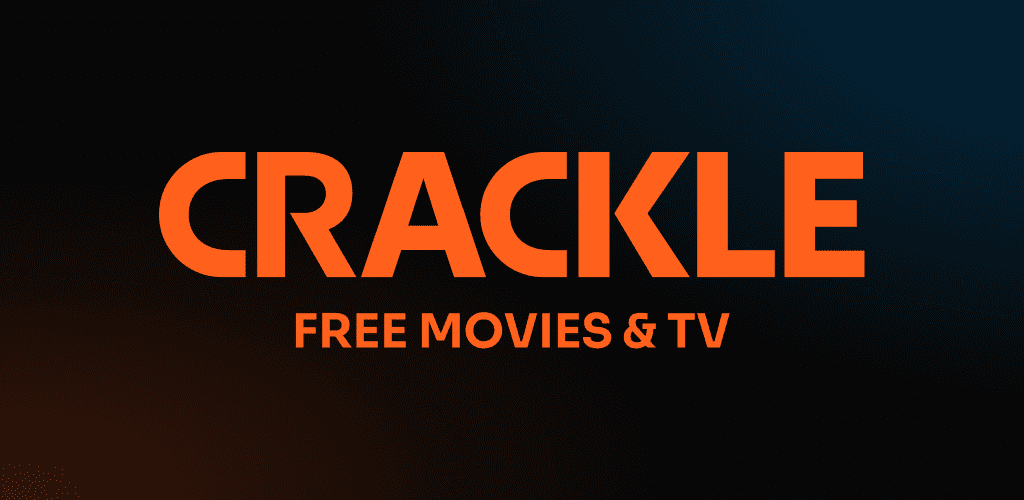 Here is another service that will make your wallet happy. Crackle is a free streaming site that features content from major studios, such as Disney, Paramount, and 20 Century Fox. But don't be surprised if the majority of titles are older. Again, with being free, expect a lot of ads.
Plex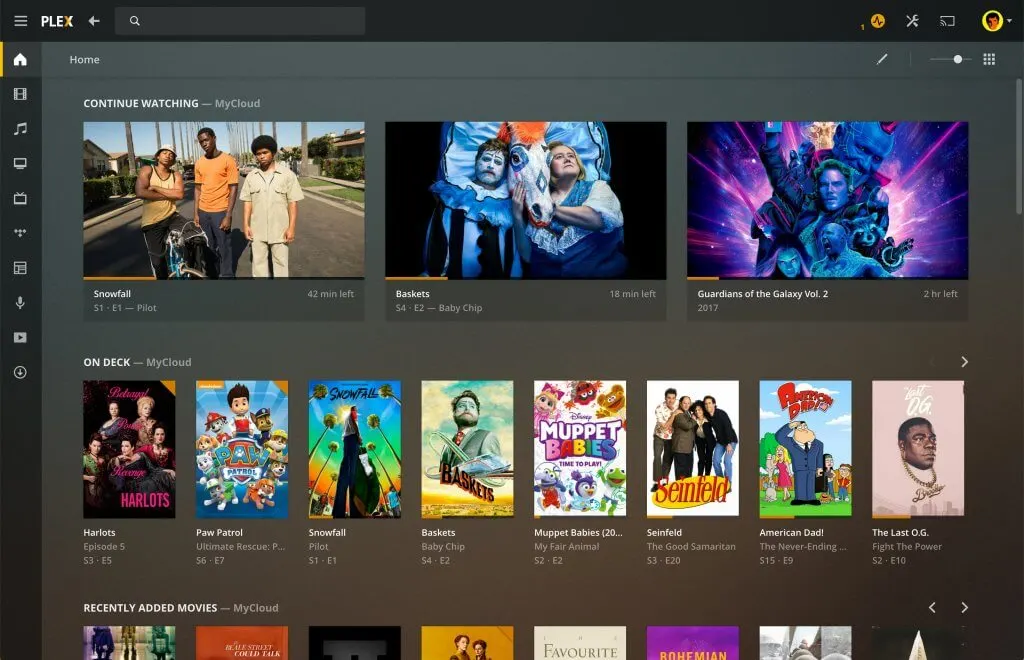 A lesser know service out there is Plex. Now, this service is free, but you can also pay $6.50 a month to unlock the more advanced services, such as free activation/unlocking of its mobile apps as well as other benefits and features.
FAQs
Question: Which service is better – Showtime or Starz?
Answer: Starz is superior to Showtime in terms of the volume of titles, but Showtime has some high-quality choices, as well as boxing, MMA, and stand-up specials, which are not found on Starz.
Question: How much does Starz cost?
Answer: Starz costs $8.00 a month, which is cheaper than the majority of other streaming services, including HBO, Cinemax, and Showtime.
Question: How much does Showtime cost?
Answer: Showtime is $10.99 a month or $99 for the year. This puts it as slightly more expensive than Starz but cheaper than HBO and Cinemax.
Question: Is Starz similar to Showtime?
Answer: Although both are streaming services, Showtime and Starz are different in several ways. Starz has more movies and overall titles than Showtime, but Showtime has more quality series, as well as boxing, MMA, and stand-up specials.
Summary
So, there it is. A breakdown of the major differences between Starz and Showtime. It's now up to you to make a decision, or if that new job or raise has pushed you into a higher tax bracket, you could get both, but both options offer a healthy variety of series and movies to binge until your eyes bleed.
To sum it up, I am more of a Starz fan. They have some visually epic series (Spartacus, Black Sails, Ash vs Evil Dead, etc.) that I am a massive fan of. I also feel like the titles they carry and the sheer amount of them makes them my preferred choice. But Showtime also offers boxing, mixed martial arts, stand-up comedy specials, and made-for-tv movies that you won't find on Starz.
Whatever you choose, always give yourself a little bit of the "me" time that we all need and deserve. Until next time, be safe, be kind and happy viewing.
Looking for more interesting readings? Check out: