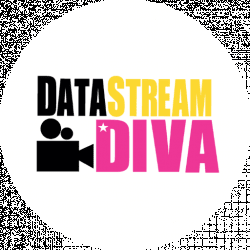 Latest posts by Data Stream Team
(see all)
If you're like me, you enjoy trying out different streaming services. Starz is one such service that I recently tried, and I have to say, I'm enjoying it immensely. Of course, your tastes might be vastly different from mine, so it's important that you know how to cancel Starz subscription.
Starz Subscription Cancel – Bottom Line Up Front
If you're in a hurry to cancel your Starz subscription, simply navigate to your account online, go to "Subscriptions," and select "Cancel my subscription."
If you need to know how to cancel Starz from, say, your smartphone, I have you covered. In fact, I'll be sharing all of the different ways you can cancel Starz below. So join me in my discussion on this popular streaming service.
What Is Starz?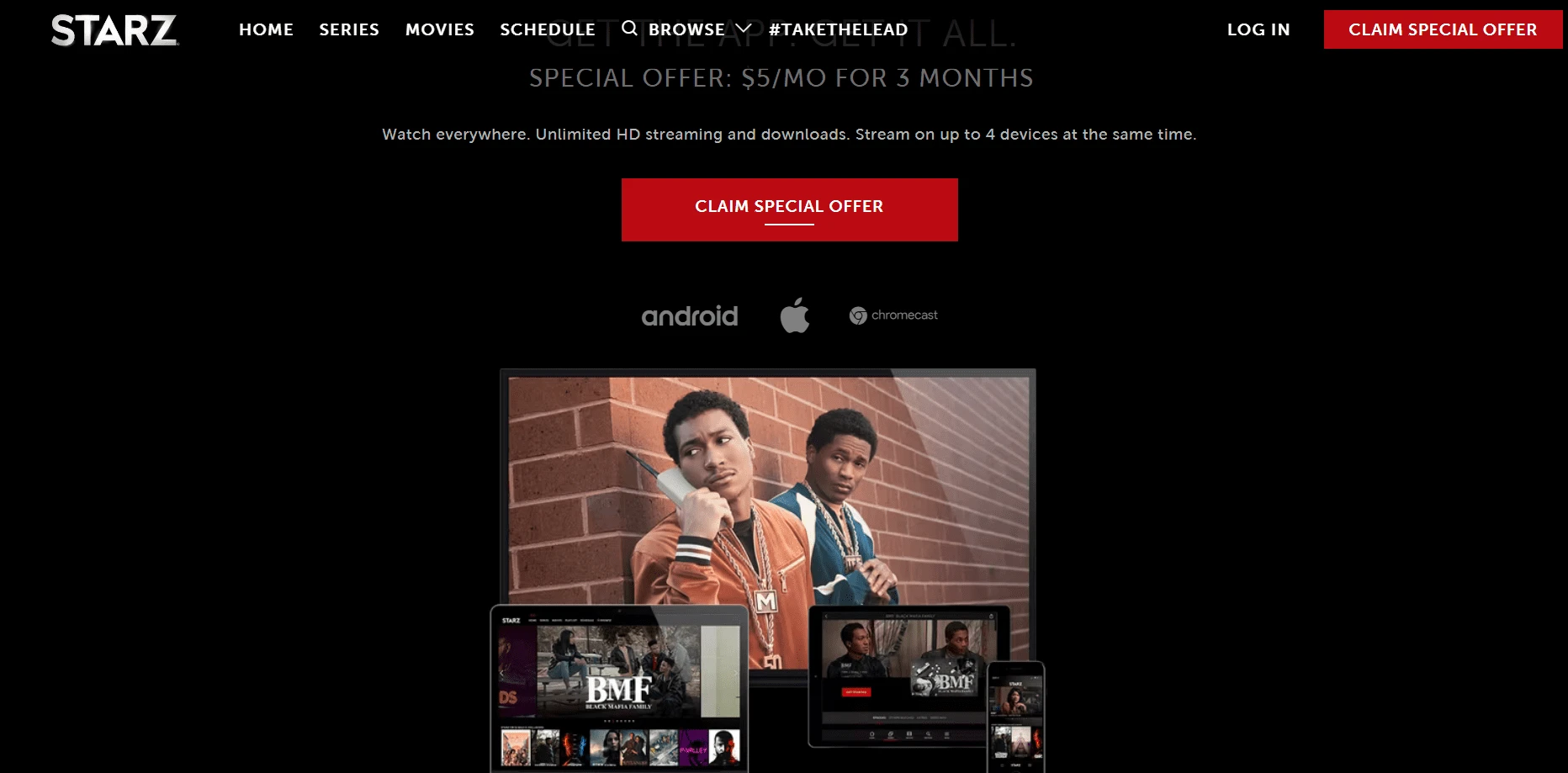 Starz has been around for quite some time now. When it first launched in 1994, Starz was known as STARZ!. Back then, Starz was a cable service that aired recent movies. In fact, the first two movies to air on the network were The Crying Game and Scent of a Woman, both released in 1992.
Although it's now owned by Lionsgate, Starz used to be owned by Encore Media Group. Since cable provider TCI owned 50.1% of Starz when it launched, the network's availability was limited to systems operated by TCI.
Of course, much has changed since Starz's initial launch. Today, it offers both satellite TV and premium cable. Starz customers get to enjoy on-demand features and 24-hour streaming services.
That translates to a ton of rotating TV shows, movies, new releases, and Starz exclusives. Recently, Starz made a bold move and acquired one of my all-time favorites, Outlander.
What was once available on Netflix, Outlander, is now a Starz exclusive. While this ruffled some feathers initially upon its announcement, Outlander fans have since made peace with the move and signed up for Starz's affordable streaming service.
How Much Is Starz?
I'm a big fan of Starz's pricing. Whereas many streaming services are continually raising their monthly rates, Starz maintains a highly-affordable monthly plan of just $8.99. Contrast that with HBO Max's $14.99 (ad-free) monthly rate, and the price difference is plain as day.
What's more, you can get Starz for just $5 a month for three months if you sign up now. After the initial three months is up, Starz will automatically charge you $8.99 a month.
Another way you can get Starz is through your Amazon Prime account. Amazon offers it as an add-on feature. You still pay $8.99 a month on top of your Amazon Prime account, but it's easily accessible, and it works well.
It's worth noting that Starz is one of the most "premium" streaming services I've ever used. There's excellent content from top to bottom, so you'll always have plenty of top-tier entertainment at your fingertips.
The user interface is sleek and familiar. If you've ever used a service like Netflix, you'll feel right at home. There's plenty of info on-screen when you click on a TV show or movie, especially if you go through the website.
I really like this feature, as it's not found on all streaming services. It's also another feather in the cap for Starz being the premium service provider that it is.
As you can see, I'm a big fan of Starz. But I understand if it's not for you and you want to cancel your subscription. You might not like what it offers, or you might be in a tight spot and forced to trim your monthly expenses.
Whatever the case may be, you can trust that your Starz subscription will be canceled if you follow the steps below.
How to Cancel Starz Subscription
As I mentioned in the opening, there are multiple methods for canceling Starz. Since there's no contract, you can cancel and return to Starz whenever you like without early termination fees or other penalties.
Below is a list of all the ways you can cancel Starz. Take a moment to examine them, and then we'll go over the most common methods.
Cancellation Methods
Computer / Starz Website
Starz App (Android and iOS)
Apple TV
Roku
Amazon Fire TV
Sling
How to Cancel Starz from a Computer
If you want to cancel your Starz subscription from a computer, follow these steps:
First, go to the Starz website on your computer browser
Click on "Have Starz" to indicate that you're a member
Click on "Starz Streaming"
Log into your Starz account
Next, click on "Settings" (top right corner)
Click on "Subscriptions"
Click "Cancel my subscription"
And that's it! You'll be prompted to provide a reason for canceling your service, but that's all you need to do to finalize it. Canceling Starz from a computer is one of the easiest methods available. Keep in mind that you can resume your subscription any time in the future if you wish to do so.
How to Cancel Starz from the App
Like many other streaming services, Starz has its own app. From there, you can access your account and make changes. But there are two different ways to cancel service from the Starz app: from Android and from iOS. Let's start with Android.
From your device, go to the Google Play Store
Then, tap the "Menu" icon
Tap on "Subscription"
Tap on "Starz"
Tap "Cancel"
Finally, tap "Yes"
To cancel Starz subscription from an iOS device, follow these steps:
From your Apple device, go to "Settings"
Find "iTunes & App Store" and tap on it
Tap on "Apple ID"
A window will appear. From there, sign in with your fingerprint or password
Tap on "Subscriptions"
Locate Starz and tap on it to cancel service
Do you use Starz from a different device? You might not use Android or Apple, so let's move on to some other cancellation methods
How to Cancel Starz from Apple TV
Playing Starz from Apple TV is another popular streaming method. To cancel your subscription, follow these steps:
On your device, go to the "Settings"
Then, navigate to "iTunes & App Store"
Tap on "Apple ID"
Next, tap on "View Apple ID"
You will then need to enter your Apple ID password
Tap on "OK"
You should see a section called "Subscriptions"
From there, tap on "Manage"
Locate Starz
Lastly, you'll see that Starz is set to automatically renew
Simply slide it to "Off," and you're done
There are admittedly a few more steps involved when you cancel from Apple TV. But follow them to the letter and you shouldn't have any problems.
How to Cancel Starz from Roku
Roku is insanely popular, and for good reason. It's a breeze to use, and it keeps all of your streaming services housed in a convenient little virtual box. From Roku's main screen, you can easily access all of your favorite streaming services.
It stands to reason, then, that canceling your Starz account from Roku would be equally easy and straightforward. I tend to agree, as canceling from Roku is a walk in the park. Observe:
Start your Roku and log in if necessary
Find the "Options" menu and select it
Select "Manage subscription"
You should then see some options
Choose "Cancel subscription"
From there, you can choose to keep Starz for the remainder of its term, or you can delete the channel entirely.
How to Cancel Starz from Amazon Fire TV
Another popular streaming device is Amazon's Fire TV. Like Roku, it's a tony box that maintains all of your streaming services in one convenient place. Naturally, you can cancel Starz from there, so follow the steps below to learn how:
Log into your Amazon account
Navigate to "Store subscriptions"
Then go to "Starz subscription"
Click on "Actions"
Find "Auto-Renewal" and turn it off
Once you do that, you'll just need to confirm the new changes you made.
How to Cancel Starz from Sling
Sling is a solid streaming platform that works like Netflix and others. However, Sling offers add-ons, which Starz is a part of. Sling users pay an additional monthly fee to add Starz to their content offerings.
I'll assume you're already logged into your Sling account, so let's pick up from there.
In your Sling account, go to your account options
Find "Change Subscriptions" and click on it
You will then see a list of your add-ons (you may need to expand it to see everything)
Find Starz and uncheck it
Click on "Review" located at the bottom of the page
Click on "Submit Order"
There you have it; all the ways to cancel your Starz subscription.
FAQ
Question: How much is a Starz subscription?
Answer: Starz is one of the more affordable streaming services available today. I like it because it gives you plenty to watch without breaking the bank. For just $8.99 a month, you get a load of movies and TV shows.
What's more, the Starz content rotates regularly, so there's always something new to watch. For less than $10 a month, you're getting a great deal.
Question: Is Starz free with Amazon Prime?
Answer: Unfortunately, no. Starz is considered an add-on under Amazon Prime's streaming service. As such, you must pay an additional charge each month to use Starz through Amazon Prime.
Fortunately, the Starz add-on costs the same as its standalone service: just $8.99. What's more, Amazon has a deal with Starz where new subscribers to Starz can enjoy it for seven days, free of charge. After that, you can sign up and pay the usual $8.99 a month.
Question: What is the cheapest way to get Starz?
Answer: Right now, Starz is offering a stellar deal. For just $5 a month, you can get Starz for three months. So that's only $15 for three months of Starz. After your three-month period is up, you'll be charged the usual $8.99 a month.
Remember, you're not tied down with a contract when you sign up for Starz. If you decide you no longer want the service, just follow the guide above to cancel your subscription.
Question: Is Starz worth the money?
Answer: I sure think it is. It's important to remember that Starz is considered a premium streaming service. Believe me, I've had my fair share of subpar streaming services, and Starz is not one of them.
Moreover, Starz is home to some incredible viewing. Like other providers, Starz has its own exclusive lineup of content that's just waiting to be explored. Known as the "prestige" series, you can find these shows in stunning 4K, adding even more value to Starz.
Question: What is included in Starz subscription?
Answer: At present, Starz is nearing 8,000 unique TV shows and movies. And if you have an existing service that lets you choose Starz as an add-on, you've got even more content at your command.
I appreciate that Starz's content is neatly organized across 17 channels for easy searching and viewing. It's clear that the company put a lot of thought and effort into crafting a user-friendly experience.
Question: Is Starz part of Hulu?
Answer: Like Amazon Prime, you can get Starz through Hulu in the form of an add-on. Hulu costs just $6.99 a month. Once you're a member, you can opt to add Starz to your Hulu content lineup.
Here, Starz is also $8.99 a month. Even together, the two provide an affordable way to watch content.
Starz Subscription Cancel –

In Closing

As you can see from the FAQ above, there's a lot to like about Starz. But I understand if you're in a position where you need to cancel it. As affordable as it is, sometimes you need to tighten up your spending.

It can also be hard trying to juggle numerous streaming services. If you find yourself feeling overwhelmed with all of your streaming options and you have the money to spare, I recommend getting a Roku.

It neatly categorizes your providers in one singular place. So it's much easier to navigate your options and find something to watch.

Still, if you absolutely must cancel Starz for whatever reason, you simply need to follow the guide above.

Further Reading on Streaming Content: