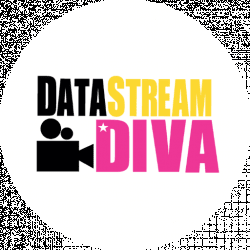 Latest posts by Data Stream Team
(see all)
Looking to activate your Starz account on your preferred smart device? This guide is for you.
First, let's make sure you are properly subscribed to Starz.
How to Subscribe to Starz
You will need a premium subscription to access Starz content. You can purchase the subscription here:
Visit the Starz Website

Click the "

Get a free trial

" (you can enter billing details later to transition to paid Starz)

To sign up for the service, provide the necessary details (including your email address and password).
Now you can add the service to any streaming device so that you can start enjoying the content.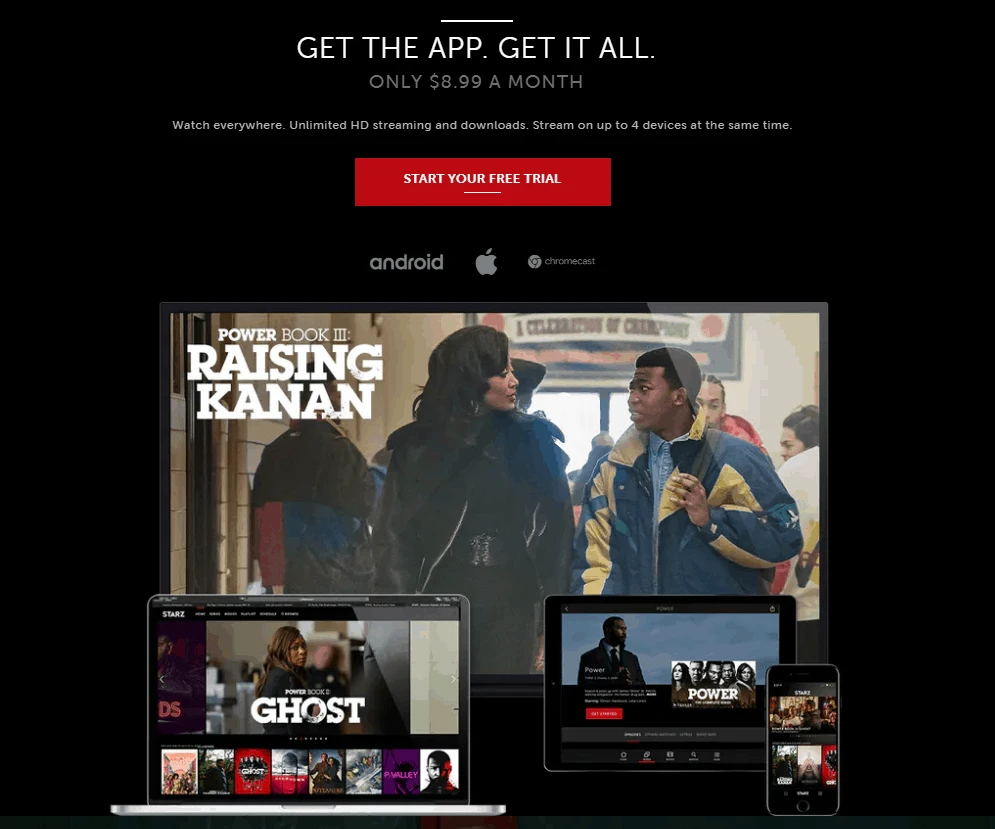 How to Activate Starz
If you have already signed up for Starz or have access through your cable subscriber, here's how you activate your new Starz subscription:
First, go to starz.com/activate on your web browser
Second, on the splash screen, enter your activation code
Finally, click the submit button.
After the STARZ app refreshes on your device, you will be able to access STARZ streaming. To perform the above steps, you will need to have the STARZ App installed on your device.
How to Activate Starz on Roku?
On your Roku device, follow these instructions to activate Starz:
Navigate to the Roku Channel Store.
Add the STARZ app (also called "channel")
Open the STARZ application

Sign in to the STARZ app (with your email and password)
Alternatively, sign in using your TV Provider Information.

Next, using a web browser, go to activate.starz.com
Enter the STARZ activation code appearing on the Roku TV screen.
How to Activate Starz on Sling TV?
If you would like to enable Starz on your Sling TV system, follow these steps:
Sign in to your Sling TV account (ALTERNATE: sign up for a new account Sling TV account, if not yet a subscriber)
Go to the Change Subscription in your account settings area
Click on the +Select button located next to Starz
Click on Submit Order to add the channel to your Sling TV service
How to Activate Starz on Xbox One?
If you are using your Xbox One for watching TV & movies, here are the steps to follow:
Sign in to your Xbox One account
Navigate to the STORE icon
Navigate to the Apps section
Find STARZ Play and select install button.
Confirm installation if prompted.
Once installed, Select the STARZ Play icon.
Log in using your STARZ account details.
Navigate to STARZ using any device.
Enter the activate code on screen into the box on the web page.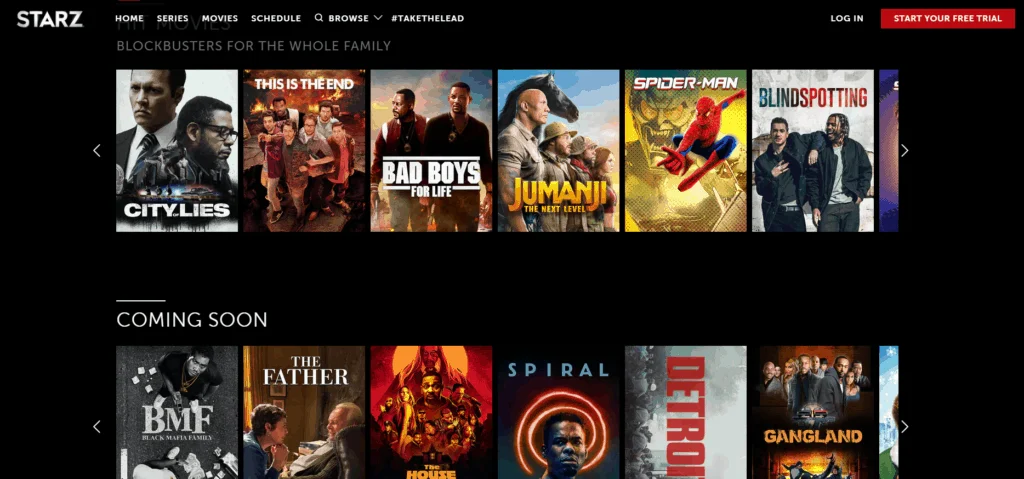 How to Activate Starz on Amazon Prime
You can use a wide array of Amazon devices to stream Starz content, including Fire Stick, Fire Tablet, and Fire TV. This is how to enable Starz on your Amazon device:
Navigate to the Home Screen on your device
Launch the Amazon Prime AppStore
Search for the app and download it
Launch the app on the device and log in using your email and password details
Go to activate.starz.com
Input the activation code displayed on the Amazon Prime device
FAQs about how to activate Starz
Question: How can I watch Starz for free?
Answer: There is no completely free way to watch Starz. Download the app if you are already a STARZ subscriber. You can also subscribe directly through your Roku TV or Roku Streaming Stick and get STARZ for $8.99/month (after a free trial). You do not need to subscribe to another service.
Question: Is Starz included with Netflix?
Answer: If you have a Netflix subscription, you can stream a limited library of Starz content.
Question: How can I watch Starz on Hulu?
Answer: How can I watch Starz on Hulu?
Further Reading on Streaming Content: