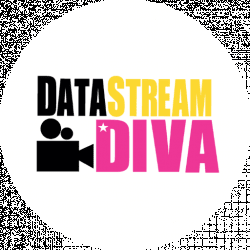 Latest posts by Data Stream Team
(see all)
There are so many TV shows on so many streaming platforms, websites, and cable channels that it's impossible to comb through even the best of the best TV shows in a reasonable amount of time.
To make matters more complicated, not every great series receives the attention and respect it deserves, which means that they fall under the radar, or even worse, they fall into cinematographies oblivion. 
Therefore, let's make sure that the critically acclaimed creepy rollercoaster that is Bates Hotel stays alive and well. This psychological mother/son horror drama is a contemporary prequel to Alfred Hitchcock's 1960 film Psycho, which itself is based on Robert Bloch's 1959 novel of the same name.
It depicts the lives of Norman Bates, which is played by the incredibly gifted young English actor Freddie Highmore, and the mother Norma Bates, played by horror movie icon Vera Farmiga. 
Bates Motel Recap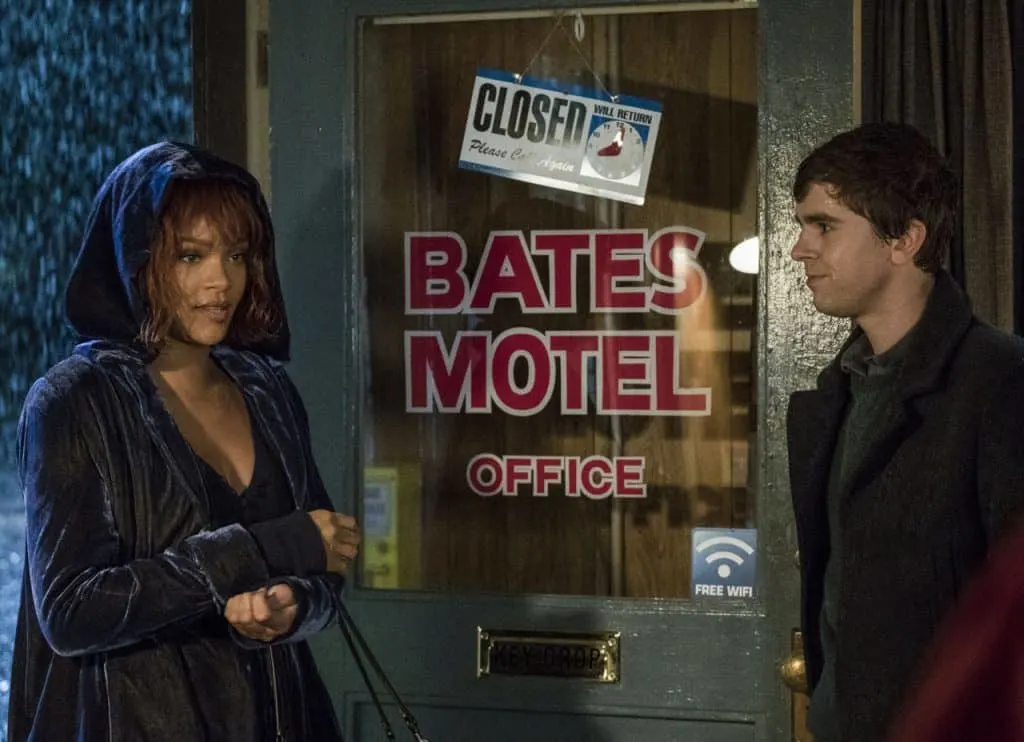 The series begins with Norma's husband, after which Norma purchases the Seafarer motel, located in a coastal town in Oregon so that she and Norman can start a new life. The plot follows Norman's mental illness, which becomes gradually more dangerous over time, and the struggles that Norma has to go through to protect her son from those around him and himself.  
Although being a tour de force potential, expectations were never going to be kind to Bates Motel. The series premiered in 2013 with Psycho looming on the horizon as a potential plot point and a standard that was very hard to be met. Tv is, in general, not a medium that responds well to insurmountable expectations.
For every Better Call Saul, Game of Thrones, or Outlander that lives up to, or comes close to living up to, the established property it's tied to, there are countless disappointments and mediocrities.
For every Boardwalk Empire, which arrived on HBO preordained to be viewed as the next Sopranos and managed to eventually stand as a very good show on its own right (while still eternally being viewed as a disappointment in some circles), there are dozens of failed "Next Great Cable Dramas". Bates Motel wasn't one of those. 
So let's analyze what's so great about what happened at the Seafarers Motel and for those who are heartbroken, thinking that there will never be a TV series as great as watching Norma and Norman, we'll heal your psychological wound with 11 other great shows to keep the suspense alive.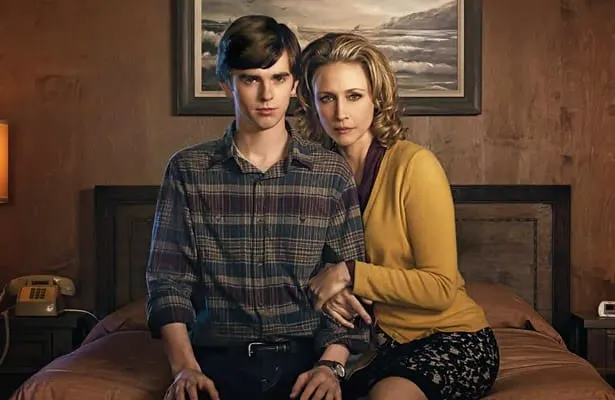 Throughout five seasons, the show went from strength to strength. Getting better with each passing season, Bates Motel's most powerful element was NormasBates downward spiral as some sort of operatic tragedy, played off against the complex relationship between him and his troubled mother Norma.
To stretch this across so many hours of glorious TV, we have numerous subplots and side characters, always working towards fleshing out both of the main characters and their world, making Norman's tale resonate even more.
Another reason the extended canvas has worked is the effective setting of White Pine Bay, a "Twin Peaks"-esque small town of diners, drug deals gone bad, town meetings, and an endless supply of barely hidden secrets. The impact of the infamous Bates house and its accompanying motel goes without saying. 
The true power of Bates Motel, however, lies with that core relationship of the protagonists, particularly through two incredible performances. Vera Farmiga elevates every scene she's in, chewing scenery in the best possible way to create a character who is so many things: sympathetic, frightening, strong, vulnerable, funny, manipulative. I could go on. 
Highmore, on the other side, had perhaps the toughest job, taking on one of cinema's most iconic characters. But he's proven himself to be more than up to the task, providing the same nervous energy Perkins did nearly 50 years ago. Perhaps even more successfully than Perkins, Highmore replicates the balancing act of being able to elicit both sympathy and fear from the audience.  
This mother-son relationship is compelling from the beginning, ranging from controlling, uncomfortable and unhealthy to loving, content, and profound. Often all at once. Culminating in the shocking climax of the last seasons.  Bates Motel is, amongst many other things, a horror show with some truly great moments of horror peppered throughout the seasons. Therefore, trying to find those shows that dare to play in the same ballpark isn't an easy task. Nonetheless, let's bring to light some of the best out there (and where to watch them): 
1. The Haunting of Hill House – Netflix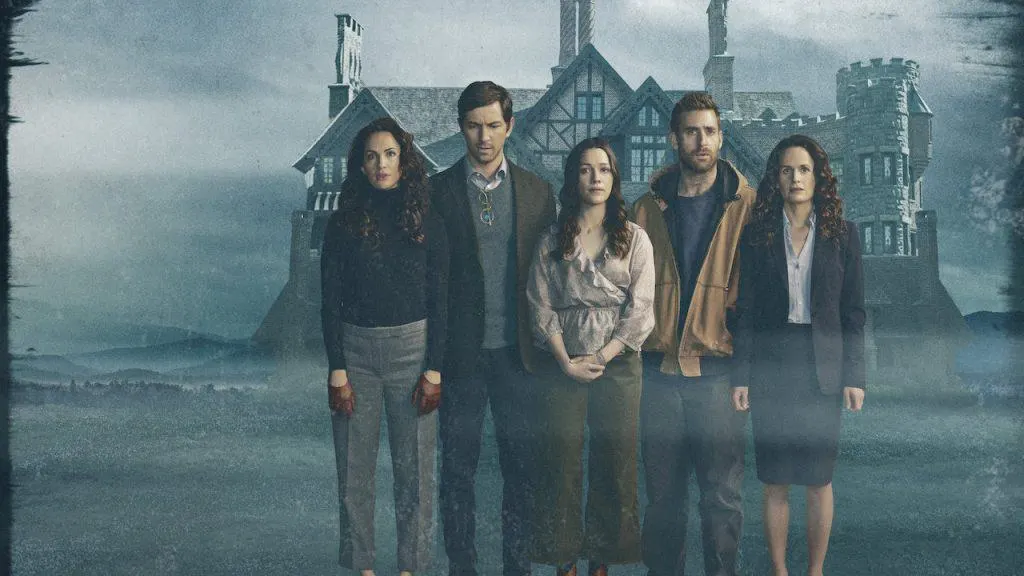 Without a doubt the first series we have to mention, this masterpiece serves as the main dish in the Bates Motel menu. Shirley Jackson's The Haunting of Hill House is widely considered one of the most important horror novels in history. A dissertation on gender roles in the 1950s, a cruel monkey of the standards imposed on women and the limitations of their sanity under duress. Netflix's 10-episode adaptation of Jackson's book opens with the same familiar lines.
The show reorients the story to the modern-day, making it a special treat for horror fans. The greatest strength of Hill House comes from the web of family drama spinning, creating a bouquet of tragedy and beauty in its horror style scenery. Relying on the powerful force that is Mrs. Jackson's original material and Vera Farmiga's unforgettable Norma, Hill House pays tribute to its originator, holding high the spirit of the sprightly women. Check out our list of best shows like Haunting of Hill House you'll love to watch, here.
2. Hannibal – Netflix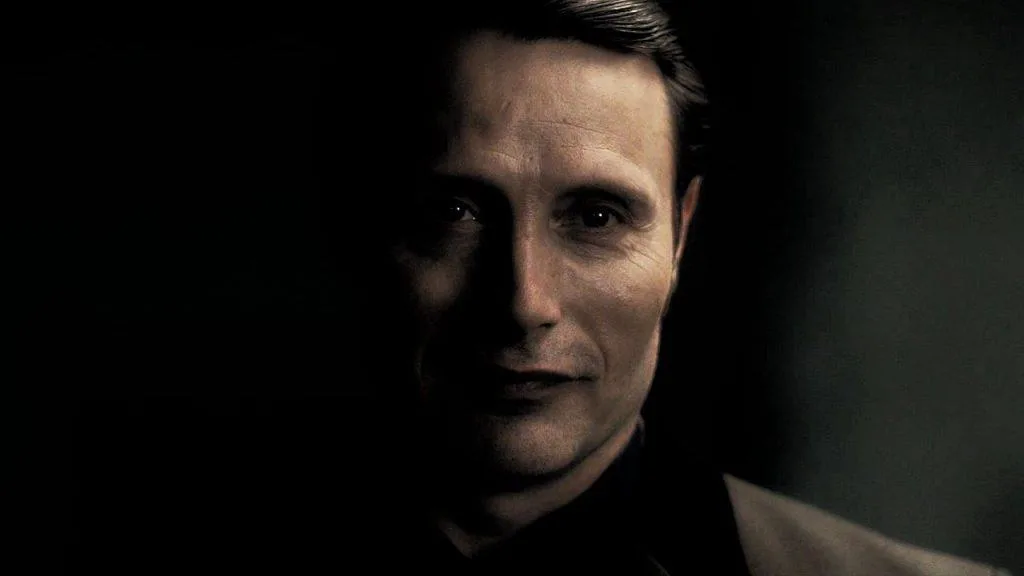 Keeping the creepy reimagining train on its rails, this show is a must-see for the non-light-hearted. The serie is a modern-day retelling of Thomas Harris's popular series of books about psychiatrist-turned-serial killer Dr. Hannibal Lector. Through four different novels, audiences were introduced to one of the most terrifyingly intriguing characters to ever enter the realm of fiction.
Hannibal was developed by Bryan Fuller, the creator of cult favorites such as Pushing Daisies and Wonderfalls, who pitched the series as a seven-season (reworked to six-seasons) epic that would take the established characters from the franchise and tell a unique story designed to captive audiences both old and new. There are many reasons why this serie is so engaging, but the main focus is on its storytelling, the magnificent cast, and the stunning visuals. Be ready to become a Fannibal. 
Related Read: Best Shows Like Hannibal.
3. Fargo – FX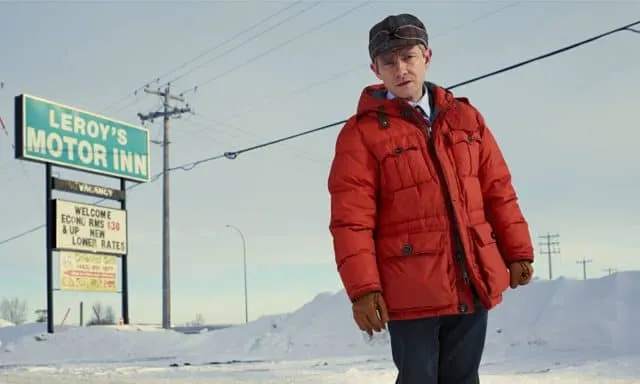 If we're talking about heating up a previous success and high expectations, Fargo is definitely one of the first in line. Hard-core Coen brothers fans were highly skeptical when FX announced plans for a miniseries based on one of the duo's best-known films, a movie is known as much for its quotable dialogue as for its iconic performances.
And if that's your case, then just breathe easy there, because this stellar adaption is a heck of a good one with ambitions that aim much higher than what was ever to be seen.
With four different stand-alone seasons, Fargo is quality television, sharing the same small town suspense flavor than our beloved Bates Motel. 
4. Penny Dreadful – Showtime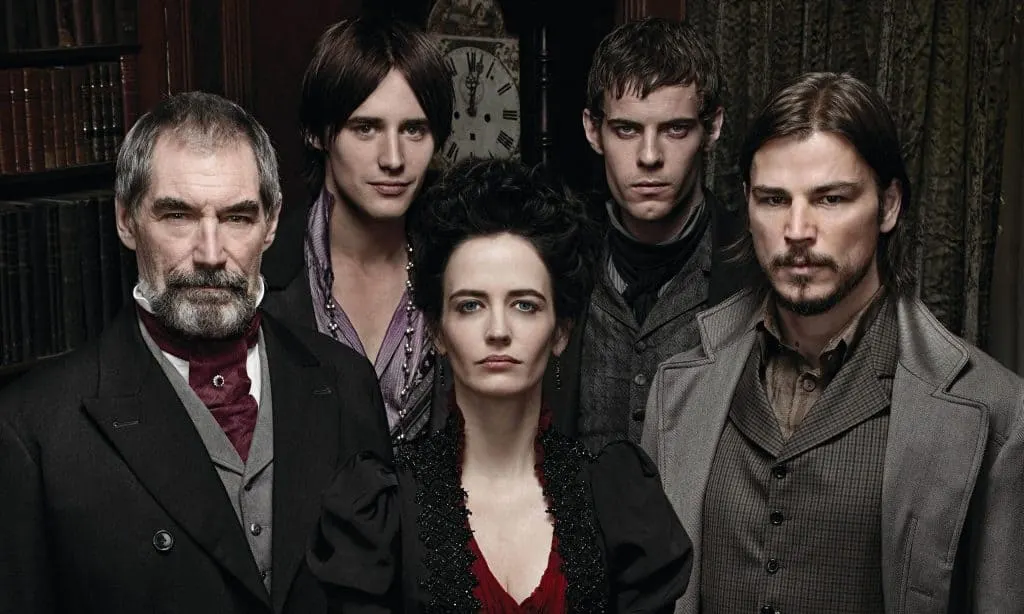 Let's start with this show being incredibly underrated. Why? Because, going back to reliable female characters, Eva Green's performance on the Showtime drama made the word "fearless" feel quaint. This serie should be leeping on a bed of trophies, but it went mostly unnoticed by major awards.
It's a packed-full show, busy with gore, big personalities, and self-consciously beautiful dialogue. It treats horror like art, styling its most macabre tableaus like tasteful Romantic paintings of severed limbs. It knows how to entertain, drawing back to the 19th century where classics like Dracula or Frankenstein could be a bloody bash of fun. 
5. American Horror Story – FX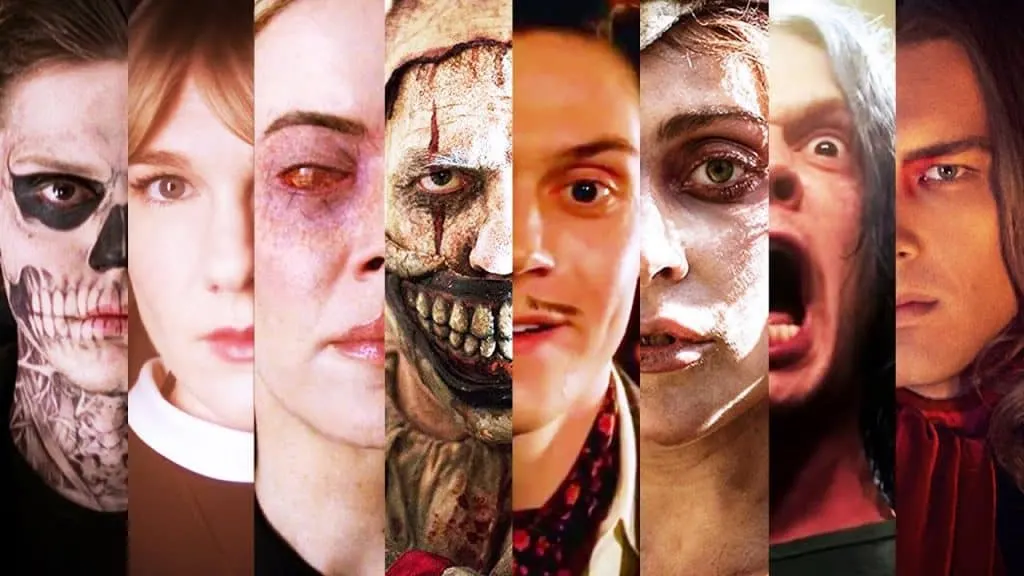 This is perhaps the most predictable TV serie to match up with Bates Motel. However, FX's long-running American Horror Story is cut from an even darker, crazier cloth than our protagonist. This wacky freak out show is a different beast than most others.
While it retains the same vibe and some of its players from season to season, everything else changes. From a family dealing with a house full of ghosts to a coven of New Orleans witches grasping for power, each season brings its own nightmares.
Therefore, if Bates Motel ends up tasting like a mild hot sauce, try reaching for American Horror Story to get your sweat buds working. Check out our list of best shows like AHS here.
6. Dark – Netflix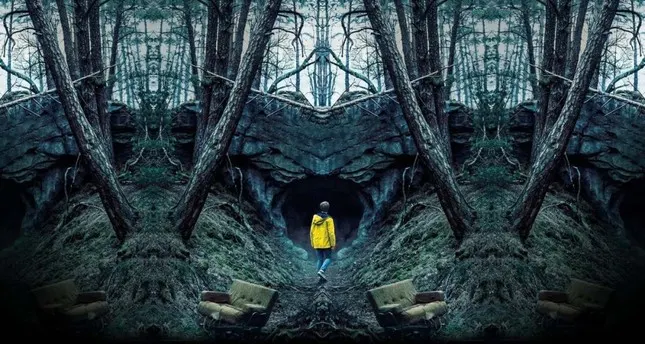 Moving a bit further from the family filled drama, this series positions itself as a counterpart to Netflix's Stranger Things, but with a darker kick to it.
This German horror powerhouse takes a quintessential time travel paradox and cubes it, adding so many paradoxes and logic wrinkles that keeping track of them all can give you a headache, giving the audience something entertaining throughout the intellectual rigor. Watching this show feels a little like trying to solve a sudoku puzzle on a roller coaster… perfect for those who can't get enough rush. 
7. Breaking Bad – Netflix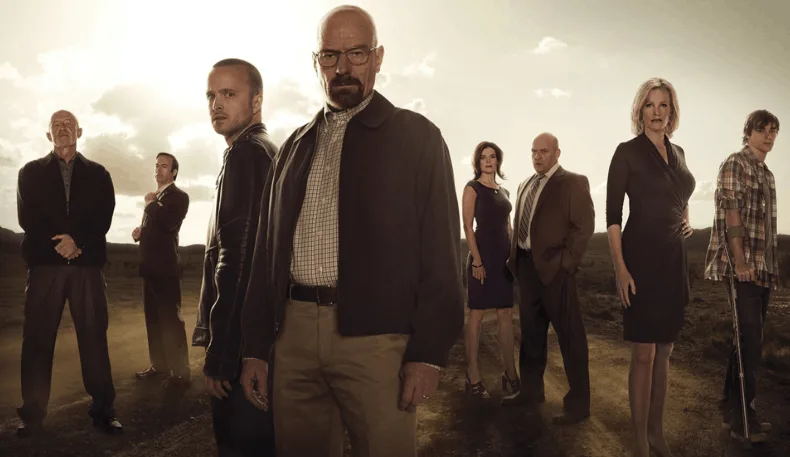 Even though we've tried to skip this one, the show is a must for anyone who enjoyed Bates Motel. Both TV series share that fantastically written family endangerment that touches your deepest emotions, carried perfectly by their main characters.
However, Breaking Bad manages to tie-up an unmitigated source of tension and nigh-on flawless action drama over five glorious seasons, filled with crime, drugs and epic moments. It's without a doubt understandable that both audience and critics consider this tail as one of the best that has ever appeared on screens. Do us a favor and find out why. 
Related Read: Best Shows Like Breaking Bad.
8. Ozark – Netflix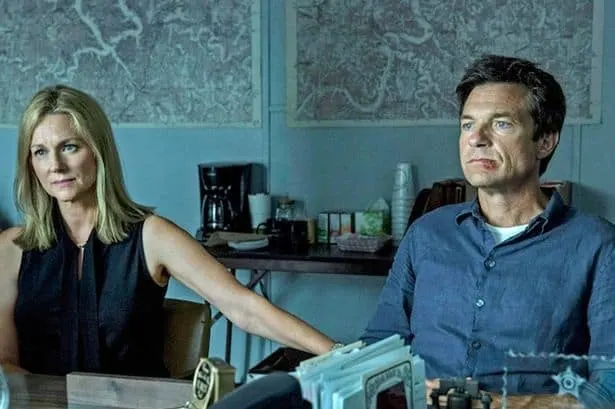 This time we're keeping the atmosphere similar to the Bates's, with this antihero drama, lead and produced by the main man Mr. Jason Bateman.
His character Marty Byrde gets mixed up in nefarious dealings for the betterment of his family, having to figure out how to sort out the mess. With some Breaking Bad sprinkles from Walter White, Byrde's sordid life eventually becomes also a family affair that puts everyone at risk.
Much like Bates Motel, Ozark's strongest qualities are how well developed the plot is, along with the intelligence of the characters. The show isn't meant to be a polished Hollywood adventure like other antihero dramas. It rides along with Bates Motel and it's a real-life environment, not having that slick sheen of Mad Men or Dexter.
It also never breaks with its authentic roots, which means it gets chaotic, and even brutal at times. You'll see what we mean after the first episodes. Love this show? Check out our list of best shows like Ozark here.
9. Big Little Lies – HBO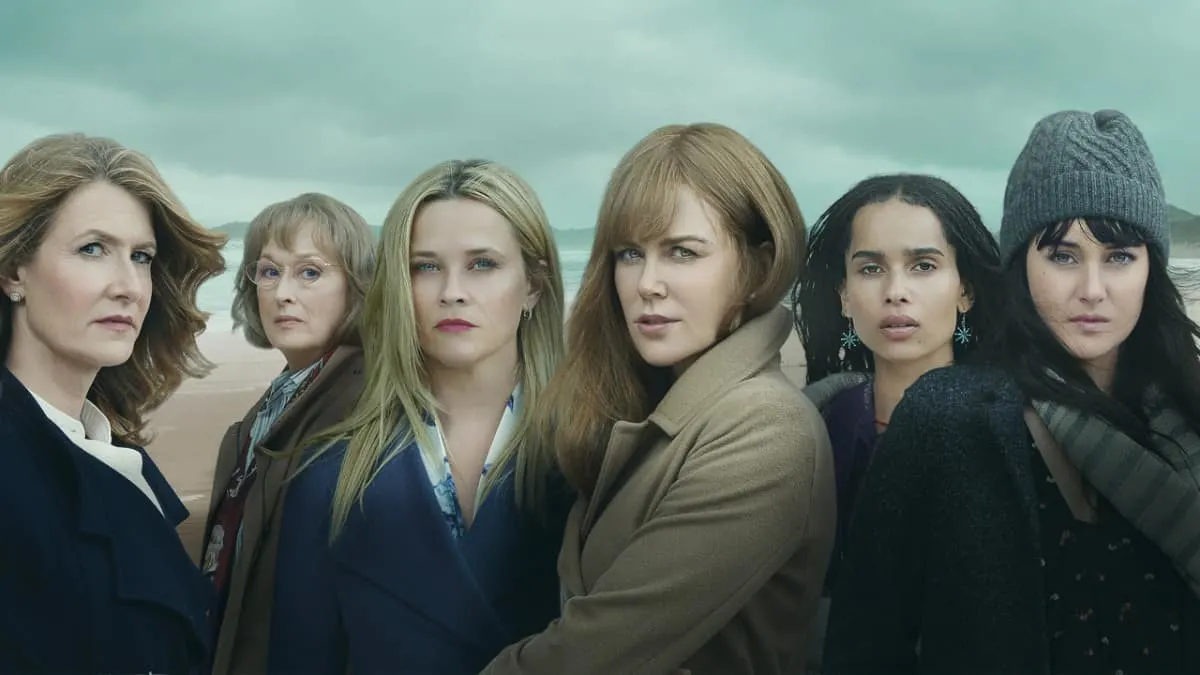 If you've binged-watched Bates Motel in just a couple of days and you're deeply in love with Norma Bates, this show could help you out with your nostalgia. Big Little Lies is based on the novel of the same name by Liane Moriarty and written by David E. Kelley.
It's set in the wealthy coast-side city of Monterey, California, where there's a new mommy at the upscale Otter Bay first-day-of-school orientation.
With lovely visuals standing in stark contrast to its characters' discontent, this beautifully crafted drama transcends its beach-read origins to reach a fine and delicate form of art. Here's our list of best shows like Big Little Lies you may find intriguing. 
10. The Handmaid's Tale – Hulu 
Creepy, multilayered, and expertly spun out. This spectacular drama makes its vision of a potential future seem all too possible. The show is based on Margaret Atwood's same-named 1985 novel. It stars Elisabeth Moss as Offred, a desperate woman trapped in a transformed America.
Firstly fertility rates dropped and the environment was poisoned. Then radical conservatives were voted into office. Women's bank accounts were closed, and all political power was yanked from their hands, turning some of them into slaves, Offred being one of them.
What sounds like a depressing pitch-black tale is, in fact, scary, discomfiting, and all too plausible with an incredible performance by Mrs. Elisabeth Moss. If you love this show, you'll also love our list of best shows like Handmaid's Tale you can find here.
11. Sharp Objects – HBO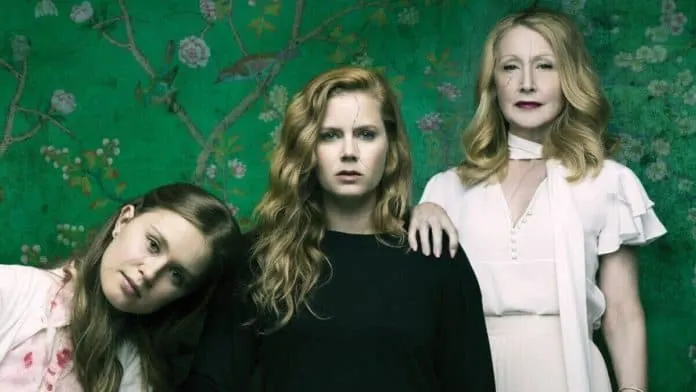 Our last entry is a dark, spooky, and nightmare-inducing tour through a sleepy-but creepy town's secret through the eyes of a damaged hometown girl. It's deeply, but enjoyable, unsettling. The show follows Camille who isn't exactly eager to revisit her abandoned hometown.
But when her editor suggested that she should make a trip to investigate the disappearance of two local teen girls, she finds herself reluctantly reacquainting herself with her own past.
Camille's complex relationship with her mother and the unsettling suspense of the show makes it a perfect sequel to the Bates family misadventures. Check out our list of best shows like Sharp Objects you'll love to give a try if you love this show.
Recommended Reads: