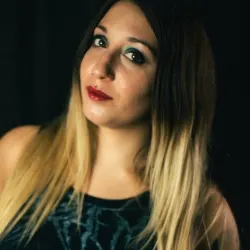 Latest posts by Stephanie Jensen
(see all)
We're officially entering the spooky season, and there's no better show to cover than American Horror Story.
It's no surprise that American Horror Story (often abbreviated as AHS) is one of the most popular TV shows on the air. The ninth season, AHS: 1984, was averaging over two million viewers.
AHS is unique for many reasons. First, no two seasons are the same. AHS has a new storyline, new characters, and new horrors for every season. AHS puts a lot of emphasis on the setting.
For example, Asylum was mainly filmed in the asylum and focuses on the patients and the demented staff members, while the first season, Murder House, focuses on the house the family moves into and the creepy things that happen there.
Are you ready for AHS season 10? Well, it won't come out until 2021. Don't worry, there are great shows you can watch until then. Here are the best shows for AHS fans!
Legion
Legion is one of the most unique shows out now. The show centers around David Haller, a schizophrenic man who realizes his hallucinations and voices he hears may actually be real.
Haller meets a team of specialists who possesses extraordinary gifts. They discover a terrifying reality — Haller is haunted by an evil and powerful parasite.
Legion takes the viewer on a creepy hallucinogenic journey, equipped with music and crazy visuals. The show is dreadful but has enough dark comedy to be amusing. This show will especially remind fans of American Horror Story: Asylum because it largely takes place in a mental institution.
Haunting of Hill House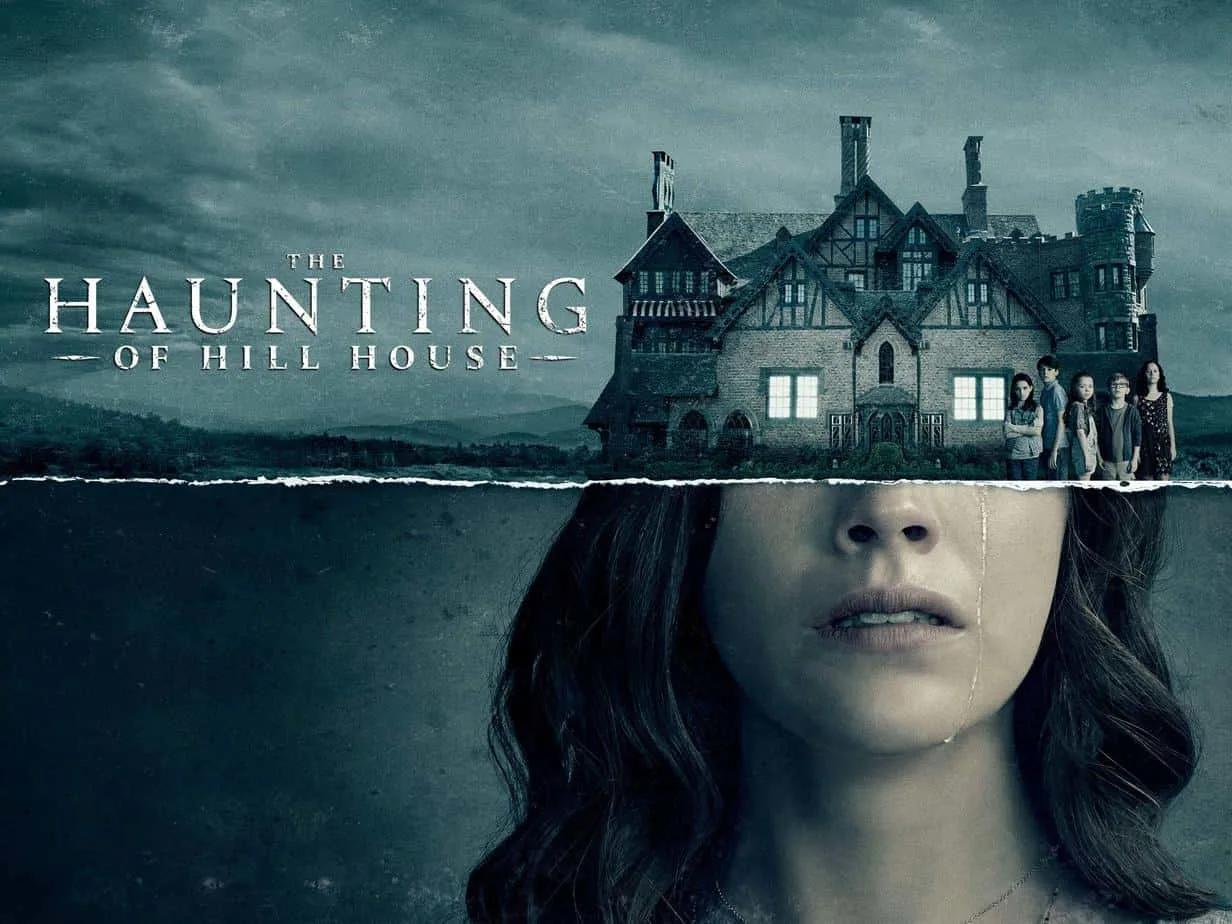 Based on Shirley Jackson's novel, Haunting of Hill House is about siblings who grew up in the most haunted house in the country. As adults, they must go back and face their demons. Many ghosts lurk the home while others live in their minds.
The series is directed by Mike Flanagan, who is also behind Gerald's Game and Oculus. Haunting of Hill House is similar to American Horror Story: Murder House though it holds more depth and emotion.
Carnivale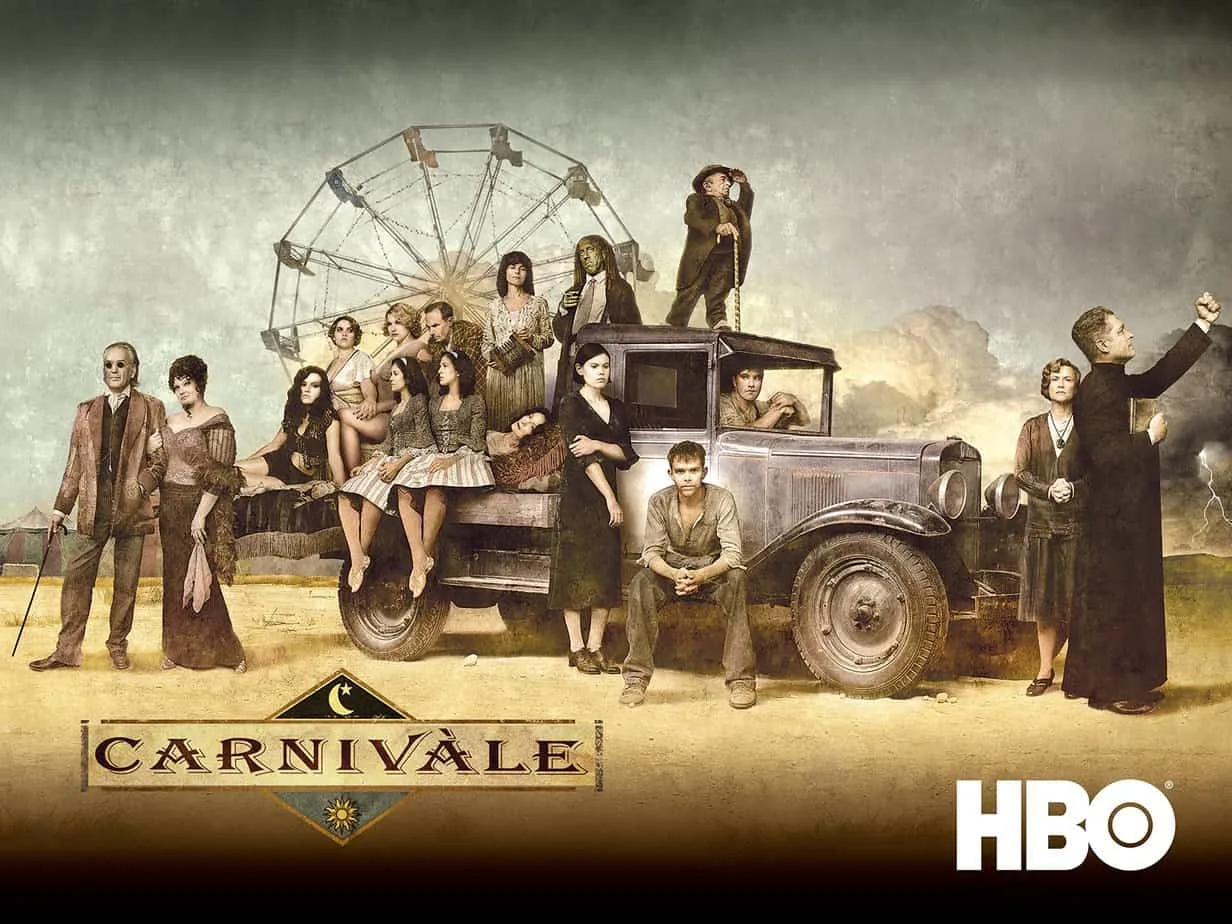 Even though HBO's Carnivale was canceled very soon, many fans think this is a hidden gem in the horror series realm. This series centers around a traveling carnival during the Dust Bowl phenomenon.
What separates this series from similar ones is Carnivale is more than just a creepy carnival. You get to know all of the different characters and see both their good and evil sides. Of course, there are plenty of elements that will remind viewers of American Horror Story: Freak Show.
A Discovery of Witches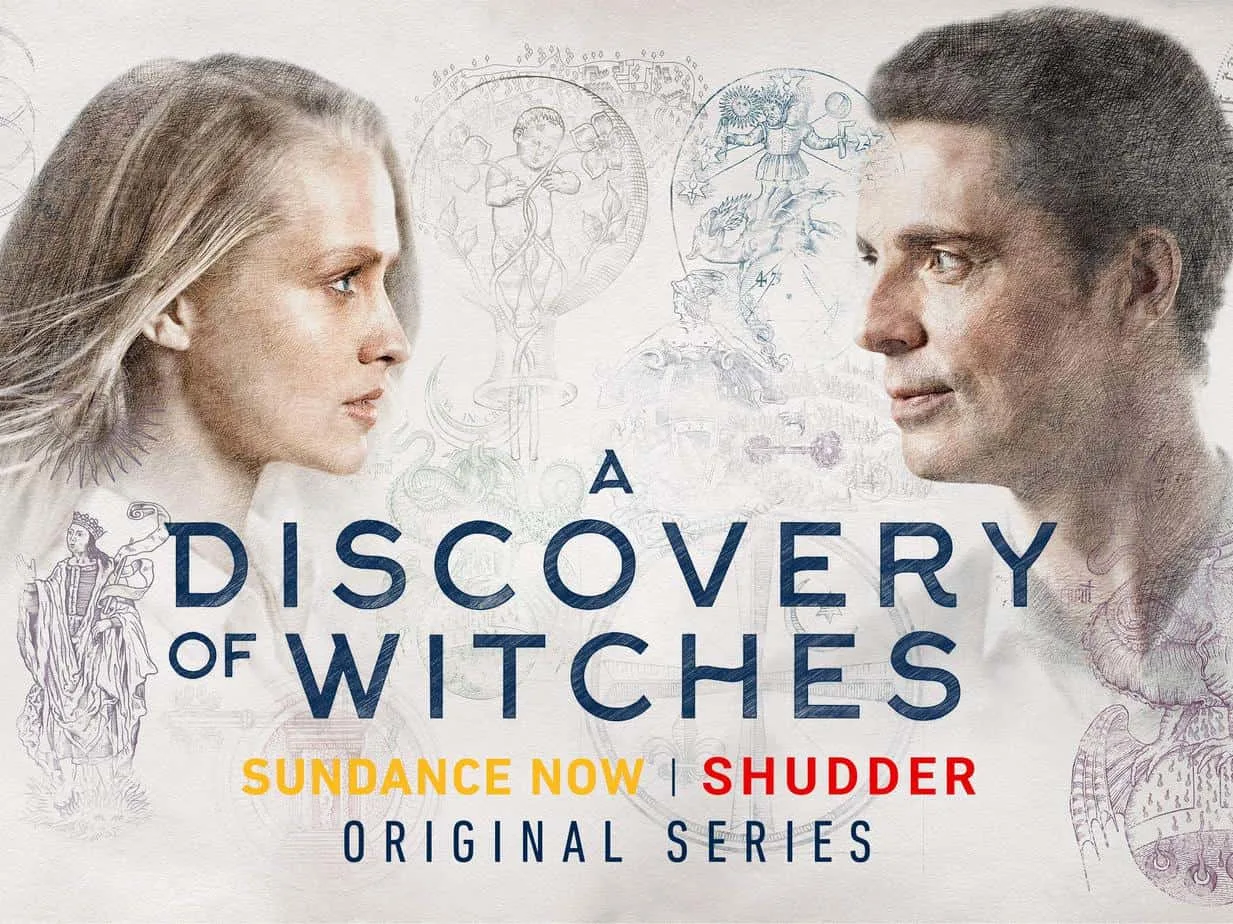 A Discovery of Witches is based on the Deborah Harkness novel. The series is British but premiered in the U.S. in 2019.
The series centers around Diana Bishop, who's an American historian and witch. She discovers a bewitched manuscript in Oxford's Bodleian Library. The manuscript takes her back to a world of magic and strange beings.
She and vampire professor Matthew Clairmont protect the powerful manuscript and solve the mysteries it holds. Oh, and they're also trying to not get killed by the creatures.
While you may correlate this show with American Horror Story: Coven, A Discovery of Witches isn't as compelling. However, A Discovery of Witches is still interesting and all AHS fans should give this series a chance.
The River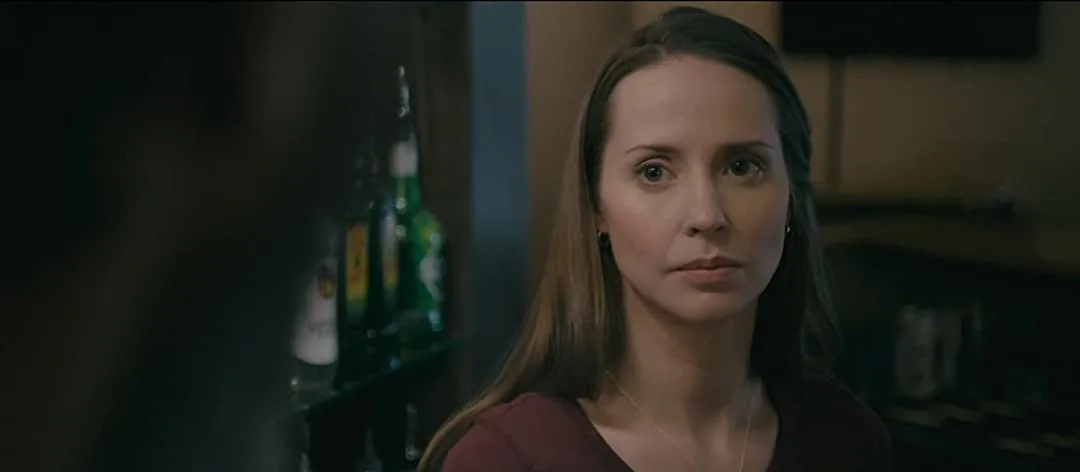 If you love found footage-style horror films, you'll want to check out this one. The River is like a more terrifying version of Lost. The show centers around a team looking for a lost explorer near the Amazon basin.
Even though the show only had one season, there were plenty of scares. You see plenty of terrifying creatures and no episode is boring.
While The River shows no resemblance to a specific American Horror Story Season, it does have that same creepy vibe as AHS.
Hotel Beau Séjour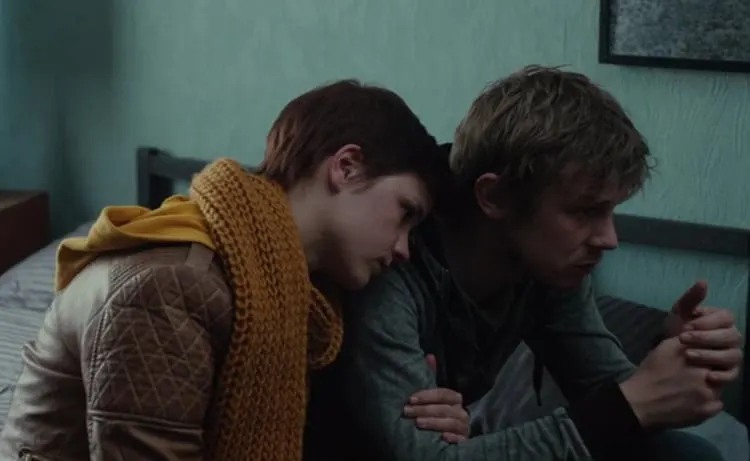 If you want a European twist on American Horror Story: Hotel, you should give Hotel Beau Séjour a chance. The series is based in Belgium and is entirely in Flemish (don't worry, there are English subtitles).
The series is about a teenager who wakes up in a hotel and discovers her own corpse. With no memory of what happened, she stalks the hotel to solve her own death.
Sure, this series doesn't have the star-studded cast that AHS has, but this story is so gripping you won't even care. Keep in mind, American audiences can't view the series yet. But you can subscribe to the Netflix page to be informed when Hotel Beau Séjour will be available.
The Chilling Adventures of Sabrina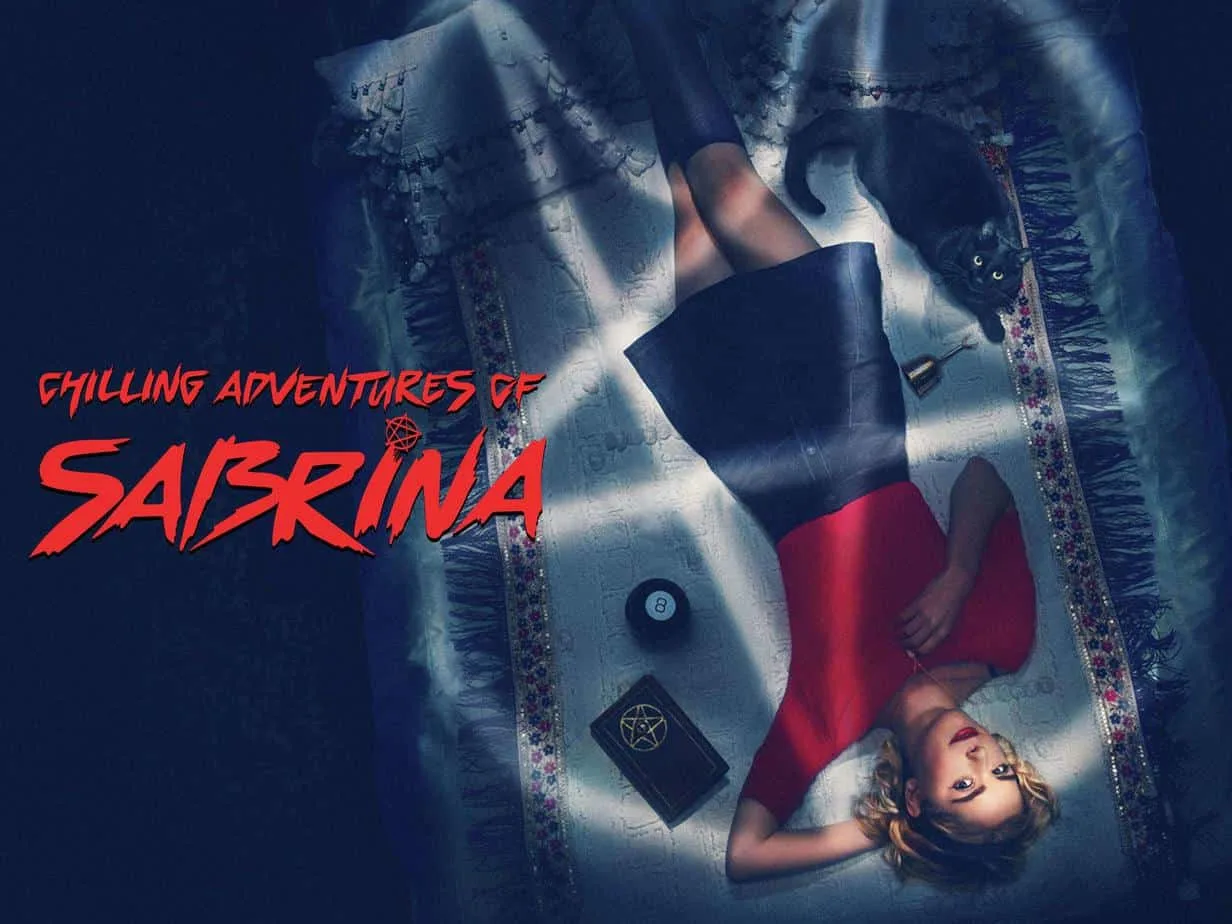 If you haven't discovered The Chilling Adventures of Sabrina, we can't recommend this show highly enough. We would say it's like Coven, though way eviler (and slightly more cheesy).
In case you didn't know, the witch Sabrina didn't originate from the sitcom Sabrina the Teenage Witch. Sabrina was originally a comic book character in the Archie series with the same title.
Sabrina is a half-human half-witch who must choose a life between the human and the witch world. As the series unfolds, you see her powers getting stronger and her adventures become increasingly darker.
The Path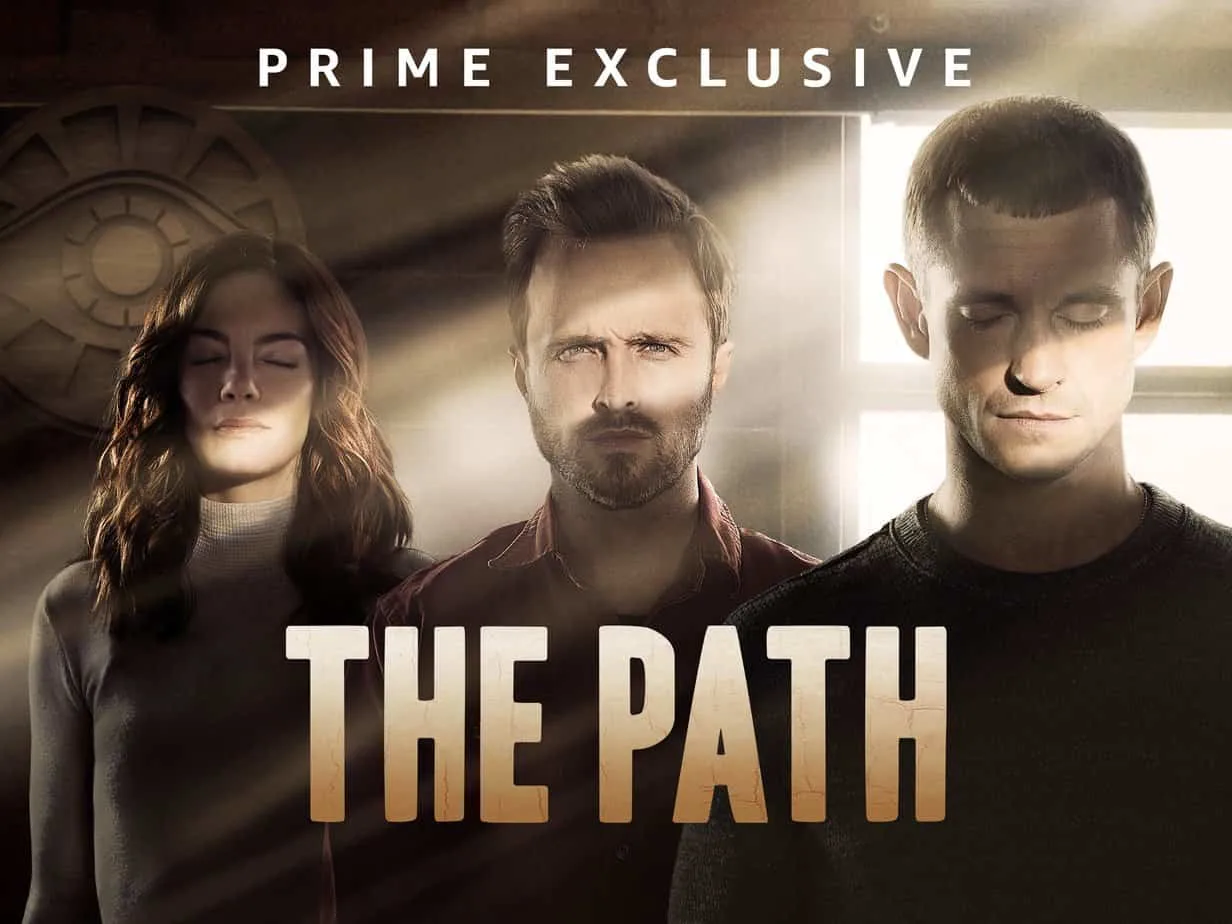 Like American Horror Story, The Path features a star-studded cast that includes True Detective's Michelle Monaghan, Breaking Bad's Aaron Paul, and Hannibal's Hugh Dancy.
The Path follows a group that blurs the line between religion and cult. It's not as hateful and creepy as American Horror Story: Cult, but The Path does introduce the audience to a mysterious cult that will leave viewers enthralled.
Channel Zero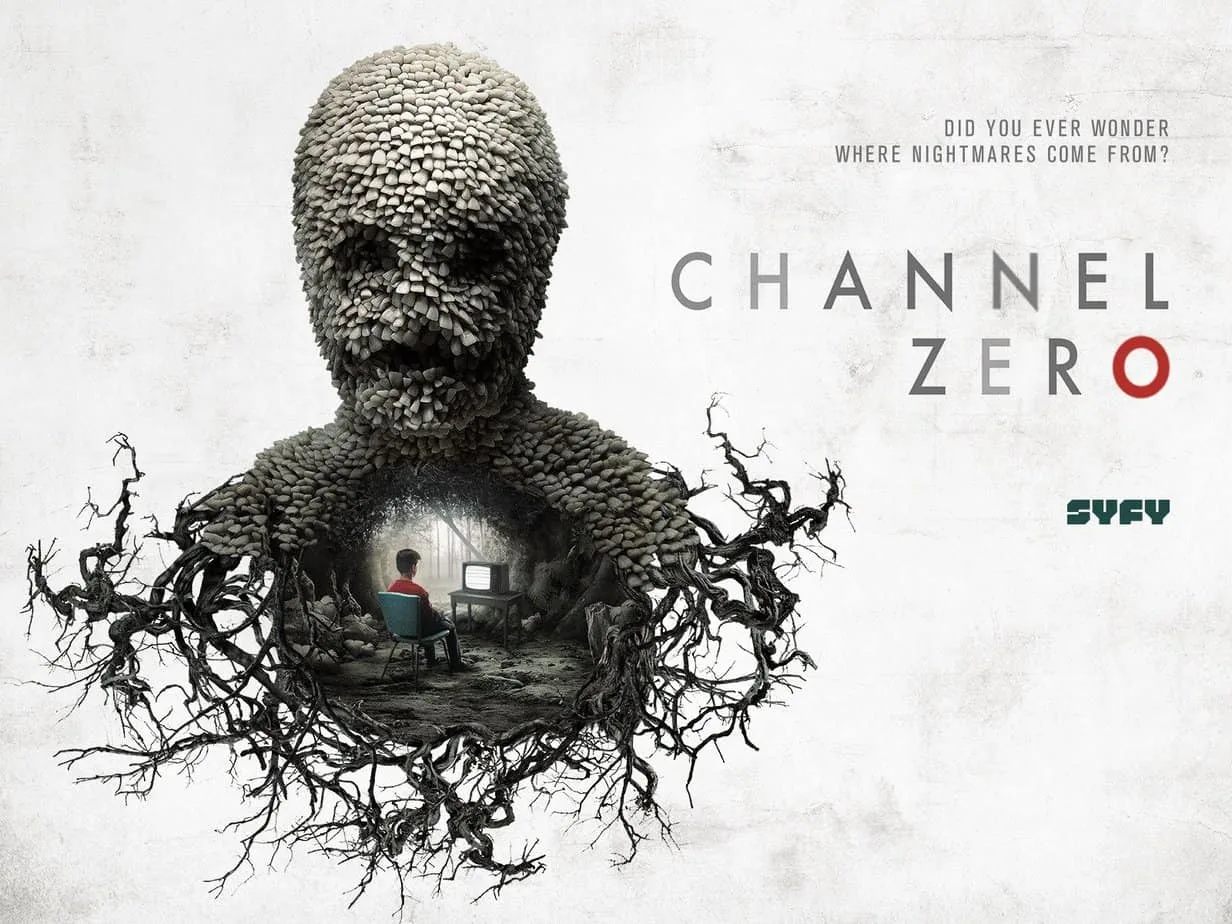 If you love the unpredictable American Horror Story-like plots with Creepypasta internet horror, you'll love Channel Zero. Like American Horror Story, Channel Zero features a new story every season. However, many viewers describe Channel Zero as more unsettling and spine-chilling than AHS.
The show only had four seasons, but you can watch them all on the horror streaming platform Shudder.
Scream Queens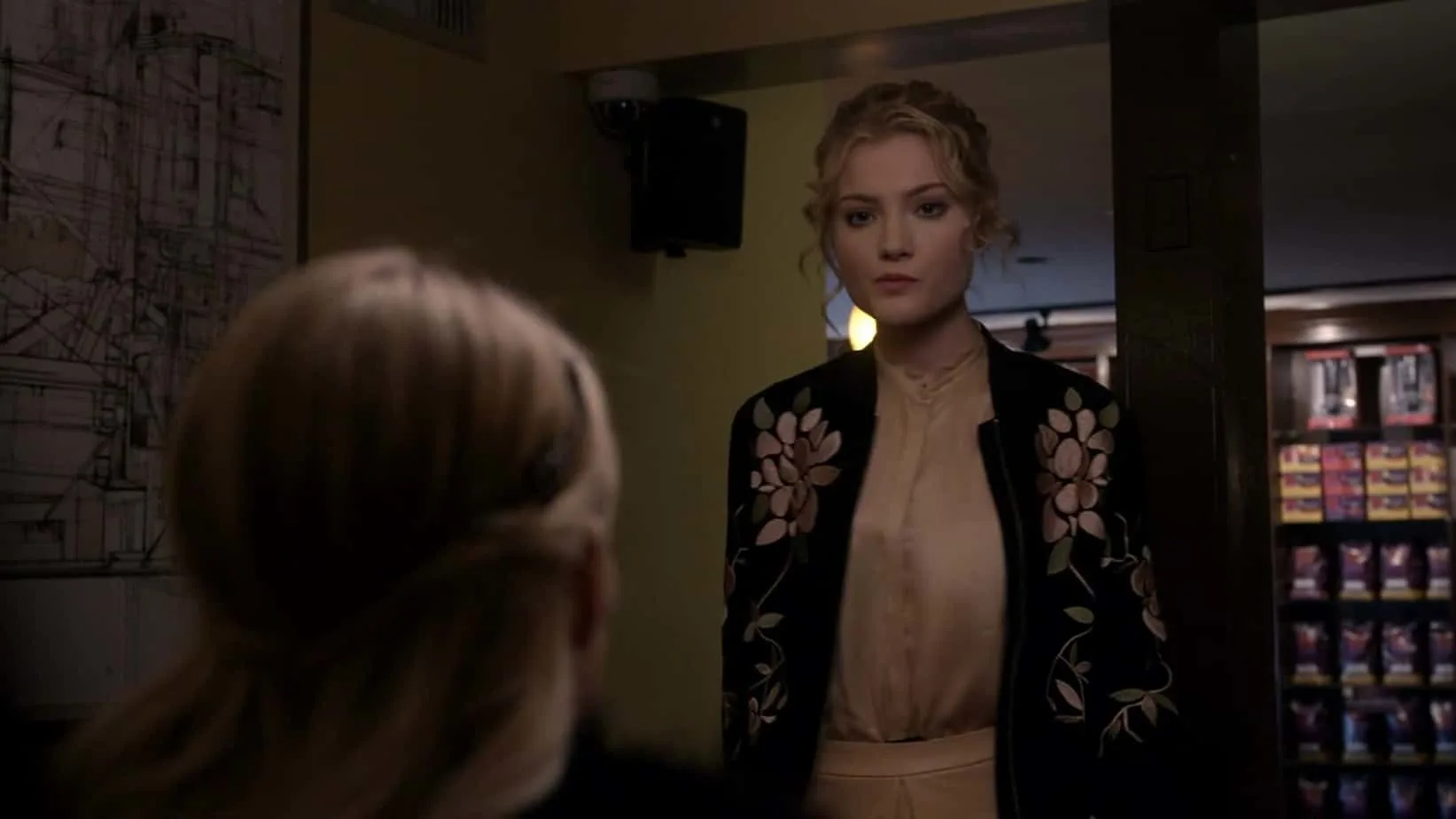 We have to mention this series that also stars American Horror Story's Emma Roberts.
Scream Queens is a combination of a comedy and horror series that's ideal for young adults. The show centers around a sorority house, where a serial killer is stalking the university and uses the school mascot costume as a disguise.
Scream Queens has since been canceled, but it was a silly and entertaining show. Even though there are comedy elements, it still may not be ideal for the mainstream audience.
Hemlock Grove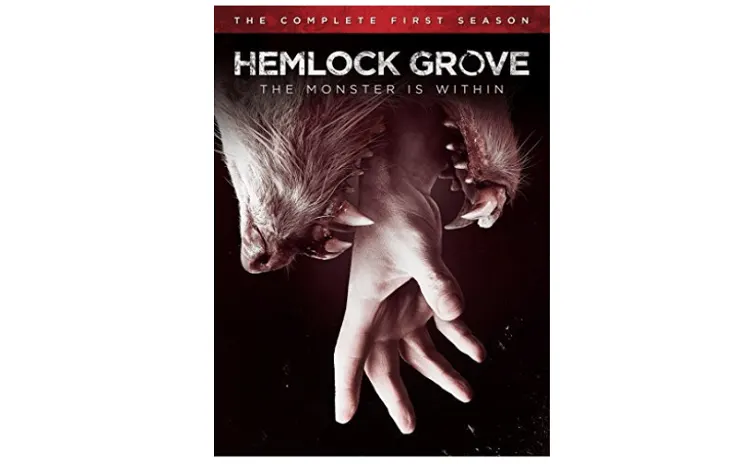 Hemlock Grove is a web series produced by horror master Eli Roth (Hostel, Green Inferno). Many viewers describe it as a combination of American Horror Story and Twin Peaks — except it's gorier!
Hemlock Grove is inspired by the Brian McGreevy book with the same title. The story is set in a small Pennsylvania town that holds many secrets. After the body of a young woman is found, a manhunt begins — though the townsfolk realize they may not be looking for a human.
Unlike AHS, Hemlock Grove doesn't get right into the action. Viewers will have to make it through the first season to understand the story, the characters, and the town. But after viewers finish watching the boring details, the show gets a lot more interesting — and bloodier!
Bates Motel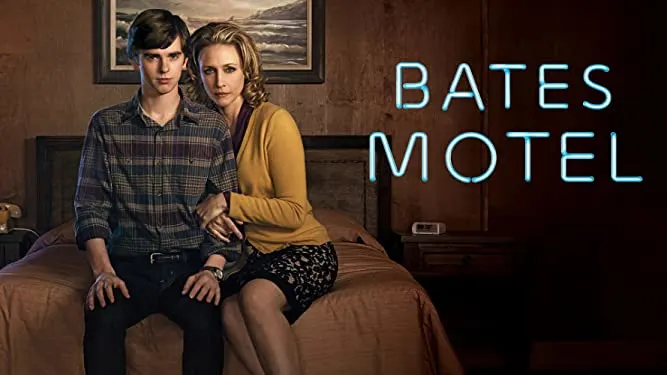 Everyone has their own thoughts on Bates Motel. In case you don't know what it's about, it's the prequel to Alfred Hitchcock's classic film Psycho. The story follows Norman Bates through his deranged childhood that turned him into the monster we all know.
Overall, the show is very unsettling — maybe not as much as the film Psycho, but it's definitely an interesting take on the life of Norman Bates. Here's our list of best shows like Bates Motel should give a go.
Black Mirror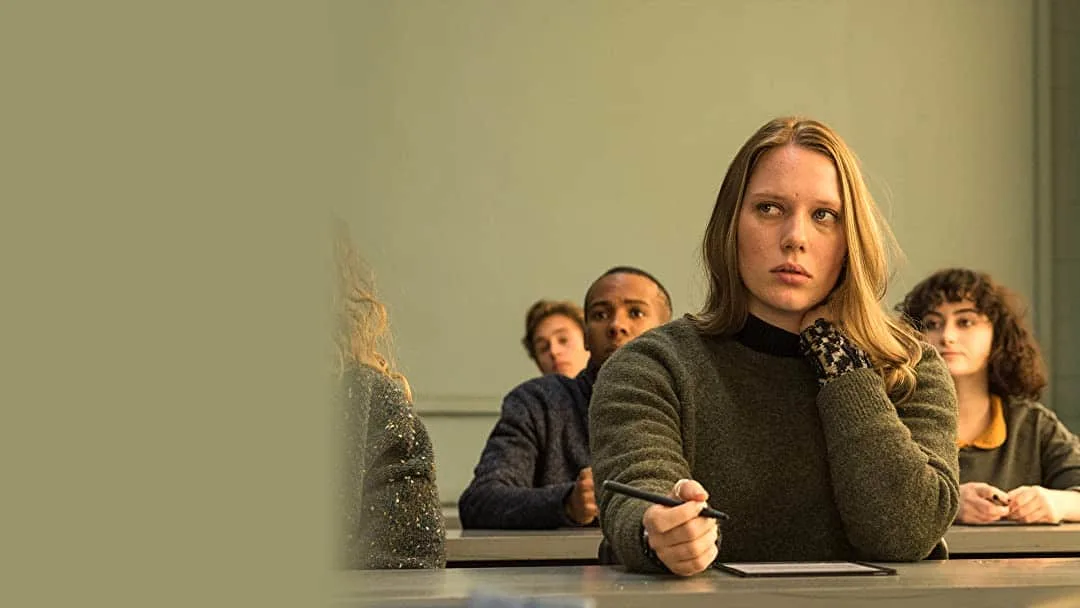 Black Mirror is more than just creepy. It's a truly creative and unique horror masterpiece. It's one of the rare shows that makes you question everything and everyone.
Similar to American Horror Story, the series doesn't follow a singular story. While every AHS season has a different story, every episode of Black Mirror is different.
But all stories have a common theme: they take place in the future, where the decisions we make today turn devastating. You also see the worst in the characters and an overall bleak view of the world. Black Mirror is a very dark show and some viewers may find some of the themes uncomfortable.
The Returned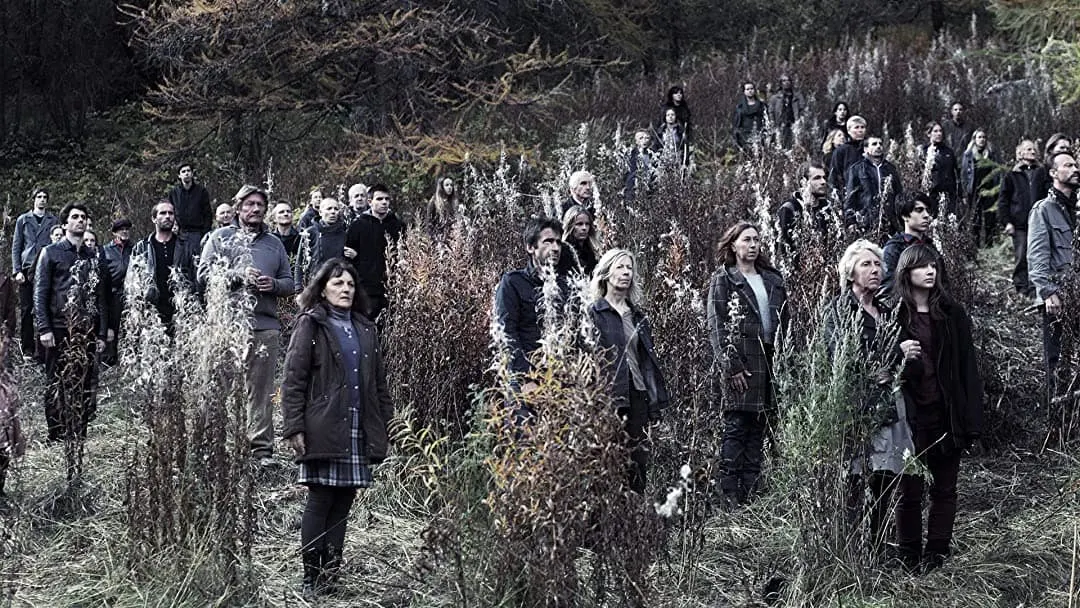 The Returned is the American adaptation of the French series Les Revenants. The show revolves around a group of people who come back to life after they have been dead for a year.
The Returned is favored by fans for many reasons, but mainly because it's a show unlike others and you don't see the typical jump scares prevalent in other horror media. The show is not only creepy, but you see how life changes when the undead come back to life.
There's also incredible character development, as the dead don't realize they're dead and significant time has passed since they have been alive.
Hannibal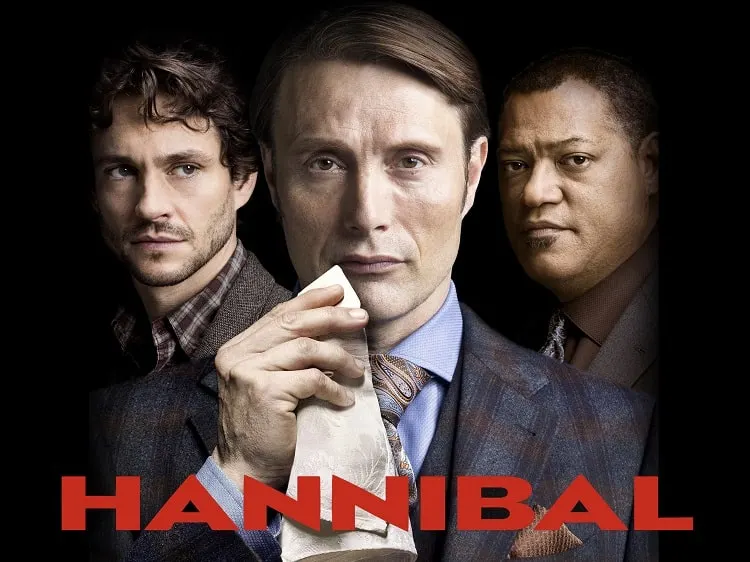 Hannibal is also another series that receives a lot of debate. Many believe no sequel or spin-off will ever beat The Silence of the Lambs. But Hannibal is also a favored series by many horror enthusiasts, including fans of the famous fictional cannibal.
The show follows Agent Will Graham, who is an expert at solving homicide cases but is suffering from his own problems. He decides to see psychiatrist Hannibal Lecter. But something is off about him. When Will discovers who Hannibal really is, he continues his therapy sessions to attempt to catch him.
However, the plot gets even more complex than this. Hannibal has the same puzzling intricacies as the film. Not only that, but Hannibal is far different than the iconic film.
FAQs
Do you have any questions about American Horror Story or any of these shows? Here are some common questions that other viewers ask.
Will There Be a 10th Season of American Horror Story?
The 10th season of American Horror Story is in the works — the show's creator Ryan Murphy announced that filming will start in October 2020 and the series is expected to premiere in 2021.
As of now, we don't know the exact plot of the show, but Murphy hinted many ideas on his Instagram page.
What If I've Never Seen AHS? Do I Have to Watch Every Season in Order?
No — every season has a different story and you can watch each season in any order you want (or you may skip seasons). However, you should watch each season's episodes in order. Every season follows a close storyline with well-defined characters, and you may miss core details if you skip episodes.
Are Any of These Shows Continuing? Which Ones Are Cancelled?
Shows on this list are both continuing and canceled.
Here are the shows that are continuing:
•The Haunting of Hill House
•A Discovery of Witches
•Hotel Beau Séjour
•The Chilling Adventures of Sabrina
•Black Mirror
Here are the shows that are canceled:
•Legion
•Carnivale
•The River
•The Path
•Channel Zero
•Scream Queens
•Hemlock Grove
•Bates Motel
•The Returned (though the French series Les Revenants is still continuing)
•Hannibal
Are These Shows Suitable for Children?
The majority of the shows on this list are not suitable for children. For one, American Horror Story is too disturbing for children. Just about every season exhibits sexual content, strong language, and/or violence.
As such, just about every show on this list is also not suitable for children.
Keep in mind, all of these shows have different levels of violence, gore, and sexual content. For example, Legion has lots of violence and disturbing scenes but doesn't have as much sexual content as other shows.
What about teenagers? For best results, let your teenager watch these shows if they're 16 years or older. But keep your eye out for shows such as The Haunting of Hill House, which many viewers have said they got so scared they vomited.
Need More Show Recommendations?
If you're looking for something dark but not as scary, you'll love the show Lucifer. You should check out Lucifer as well as other shows similar to it.