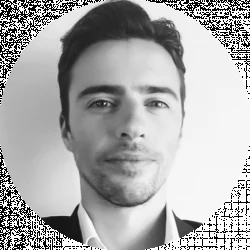 Latest posts by Roman Vogdt
(see all)
Big Little Lies (HBO) is simply a gripping show, starring Nicole Kidman, Shailene Woodley and Reese Witherspoon. Let's dive into it and see what else is lost across the infinite seas of the small screen in our search for shows like Big Little Lies
Today we're here to talk about Big Little Lies, one of HBO's biggest releases. It's also possibly one of the greatest shows out there right now. Before getting into subjective matters and find out what other shows you can (or should) binge-watch, we'll tell you what this show is all about. Big Little Lies is a 7-episode miniseries which is based on Liane Moriarty's bestseller.
The creator of the series is David E. Kelley (Goliath). Although the direction of the episodes is that of the prestigious Jean-Marc Vallée (Dallas Buyers Club). But what exactly is the show about?
We could say that Big Little Lies is a thriller dressed up as a drama but with a black comedy twist. It stars three women: Madeline Martha Mackenzie (Reese Witherspoon), Celeste Wright (Nicole Kidman), and Jane Chapman (Shailene Woodley). All three mothers' children go to kindergarten but are caught up in the grim problems of infidelity, domestic violence, and bullying. That would basically be the starting point.
Big Little Lies plays a three-way game. On the one hand, the exposure of the decay of any given day; on the other, the enigma of crime. And finally, the cynicism of criticizing the upper class
As we've mentioned previously, Big Little Lies is a very interesting mix of genres. Of course, it's a drama, which it is. But the backdrop in which the characters move is a murder of which we know neither the identity of the killer nor the identity of the victim.
So it is a thriller that keeps the intrigue going while it unravels the plot. However, the tone of the show is extraordinarily bathed in black comedy. Perverse and cruel humor. Fascinating.
Big Little Lies is, on the other hand, a scathing criticism of the upper crust. By this, we do not mean renowned politicians or the individuals who rule Western societies. We are referring to the upper echelons of the social strata. The upper class, so to speak.
Fans have come to describe Big Little Lies as a mix between The O.C. and Broadchurch, which we'll talk about in a bit. But it's very interesting to have all those elements in the same shaker.
On the one hand, the exploration of the human soul and the dramas that accompany us on this journey through the rotten days and on the other hand, the intrigue of knowing what has really happened against that backdrop of violence with a murder that acts as an enigma. And finally, cynicism and black humor to vilify the balloon.
Shows Like Big Little Lies – A superb cast with worthy performances
The bedrock of a show that aims to be the best
If we consider everything previously mentioned up to this part, the success of Big Little Lies has been largely based on the performances. And yes, although the cast is a huge draw (just think about it; besides the three main characters, we also get plenty of Laura Dern, Alexander Skarsgard, and Adam Scott!), the effort of the protagonists is simply extraordinary. Sublime.
The biggest surprise for us was personally was Shailene Woodley. After seeing her in Divergent, it's really comforting to see the actress's talent, showing everyone why she's currently on the top-billed list in Hollywood.
She's definitely someone, who we all want to see in the spotlight.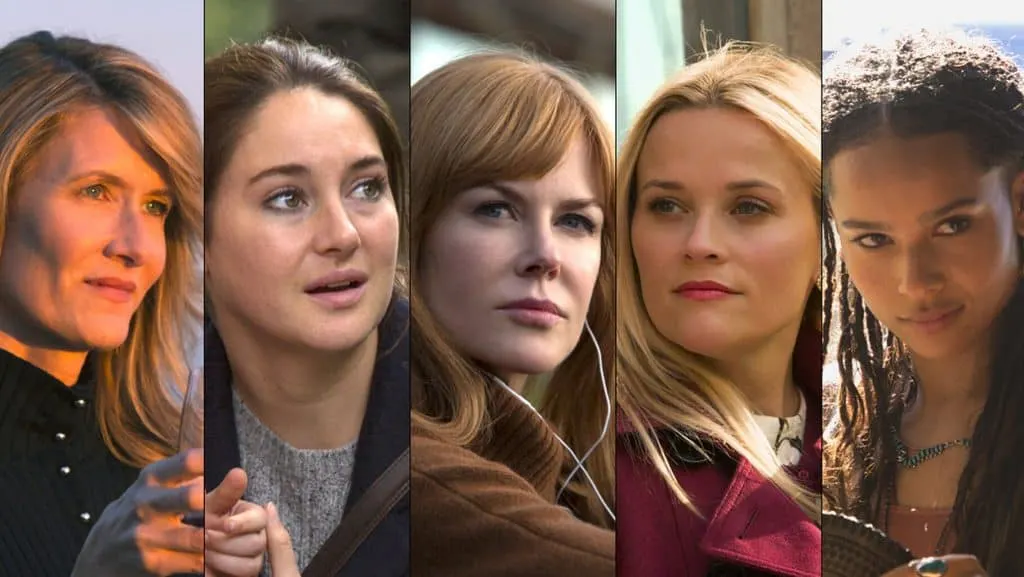 As for the rest, the script is outstanding. The plot advances organically thanks to the cinematography, the timing and rhythm. There are no setbacks, nor are there ups and downs. Everything moves along because the plot demands it. Good performances, a great script and superb direction.
But perhaps you've seen the show from head to toe, and now you're asking yourself; how do I fill the existential void left by the end of such a fine show with something equally gratifying?
Don't you worry, for we have your next batch of shows right here. Perhaps you won't watch all ten of them, but you won't get away with at least one or two, especially if you miss Big Little Lies. And don't worry… we miss it too.
Sharp Objects
Big Little Lies meets True Detective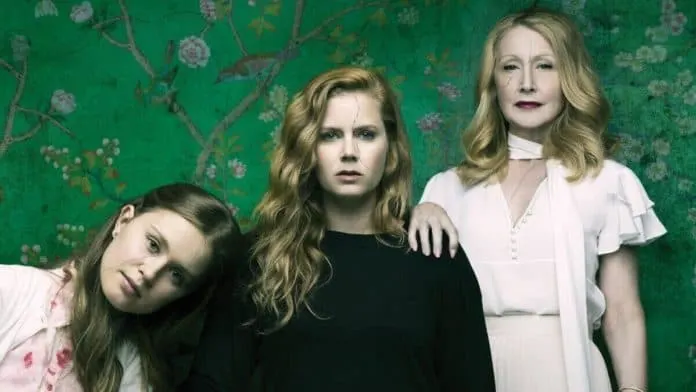 Our beloved Jean-Marc Vallée returns for one more unsolved mystery. He decided to pamper us after Big Little Lies with the yet another HBO mini-series called Sharp Objects. If you're high on drama and suspense, but you still need more, this is what you're looking for. It's based on Gillian Flynn's novel, who collaborated as a screenwriter.
Camille Preaker (Amy Adams) is a small-time newspaper reporter covering a possible serial killer in her hometown. When she meets up with old friends and family, whom she hasn't seen for some years, traumatic memories of her past return, forcing her to seek shelter in alcohol.
Sharp Objects has that stunning True Detective feeling, and could well be a part of its thrilling universe. It has the same ingredients, like strange murders, and some peculiar protagonists who investigate the crimes.
Little Fires Everywhere
A Family Drama filled with gasoline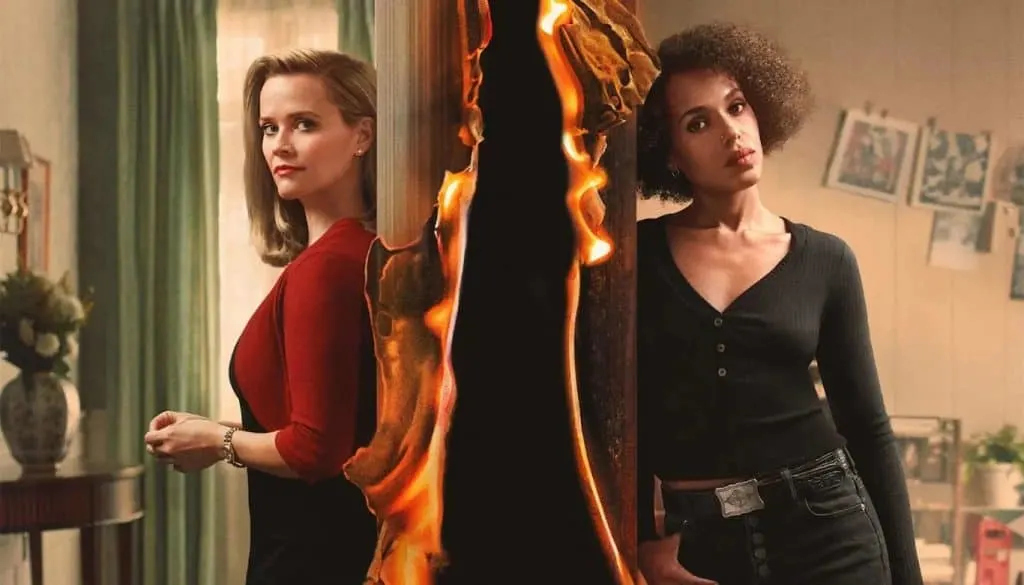 Rarely does one speak of that thin, blurred line between racism and classism. Between disdain (or looks) for someone and not knowing very well if it's because they're poor or of a different race. This is perhaps the most obvious subject that Little Fires Everywhere addresses, the new and prestigious series brought to us by Hulu.
This mini-series landed with some fantastic props: again the beloved Reese Witherspoon and the incredible Kerry Washington stand against each other in leading opposite roles in a family drama that adapts Celeste Ng's novel. A show that didn't hesitate in labelling itself as the successor to Big Little Lies.
This 8-episode show begins with Elena (Witherspoon) and her family watching their house burn down. Someone has set fire to their home with them inside. We then skip four months into the past to see the events that led up to this tragedy.
This is Us
Get ready for an emotional rollercoaster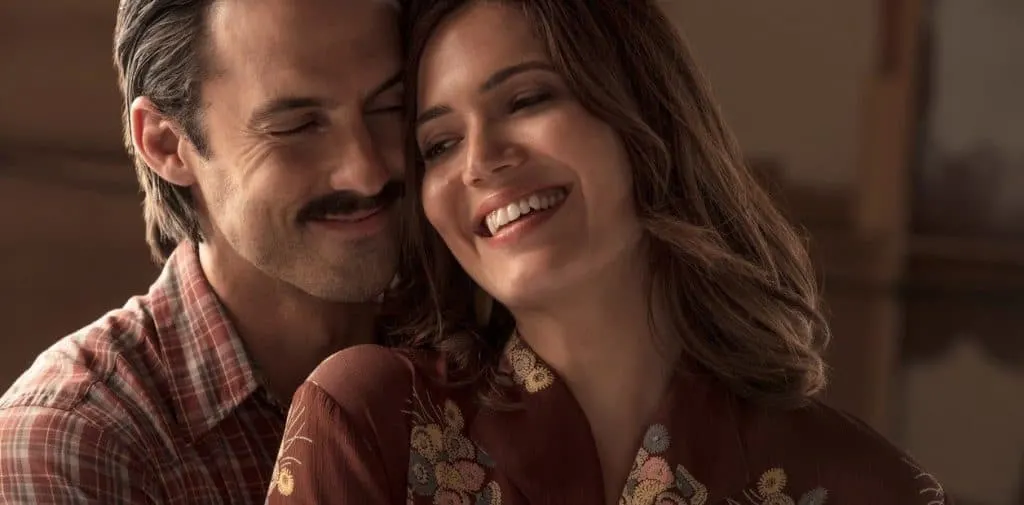 In 2018 alone, 495 television series got produced in the United States. These are good times for TV show fans, and although the debate over whether episodic fiction is having its best time is not clear.
What is clear is the fact that there has never been as much as there is today. Distinguishing the good from the bad (and sometimes ugly) can be really difficult, especially when there are premieres that go virtually unnoticed if they don't have a major media campaign behind them. This was somehow the case with This is Us.
There are plenty of reasons to dive into the Pearson's emotional drama, but let's focus on four that we can talk about without – practically – getting into spoiler country.
The only thing you need to know about This is Us before hitting play is that it is a melodrama about a family marked by the death of the father (revealed at the beginning of the series) and centered on the lives of three brothers in their thirties (one of them African-American and adopted the same day his brothers were born) at different times in their lives.
This is Us is never ashamed of itself and has no other pretensions than to excite the audience. It makes viewers (and their characters) cry but never crosses the line or is (excessively) cruel to one or the other.
With sixty episodes under its belt, the Pearson's dramas are a kind of refuge that lets you get some steam off, after a long day. That's why millions of viewers return to it week after week. Here's our list of best shows like This is Us worth watching.
The Handmaid's Tale
"Welcome" to the Republic of Gilead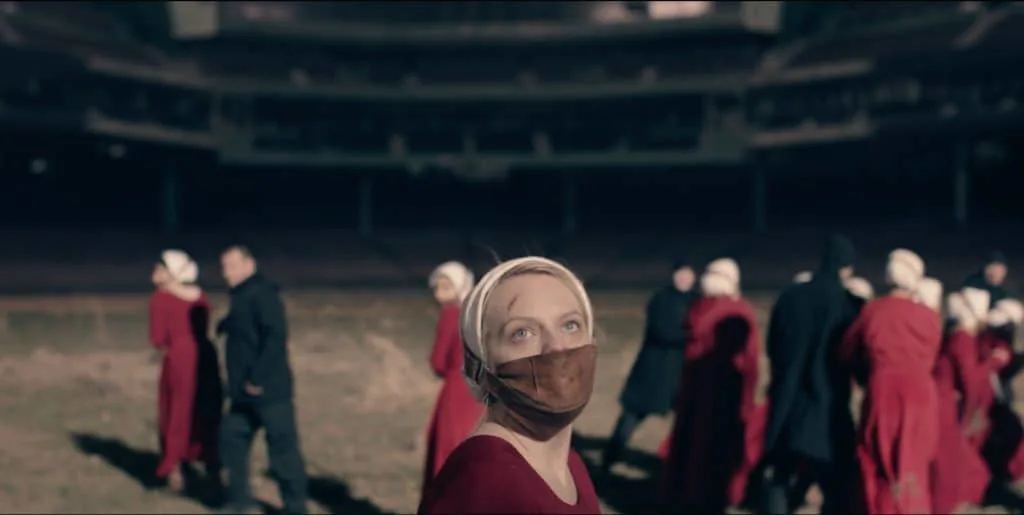 No one's voice trembles when they say that The Handmaid's Tale is one of the best shows of the last few years. It must be watched, Margaret Atwood's original novel must be read, and it must be absorbed, even if it's difficult at times.
The Handmaid's Tale is presented as a contemporary dystopia in which society has been forced to divide itself along caste lines as a result of ecological degradation and declining fertility.
But above all, it's a knife to the soul. Having overcome the initial premise of speculation, The Handmaid's Tale is a show with so much realism that it slowly destroys you. Nevertheless, watch it, enjoy it when it blossoms joy, and listen to it when smiling is not allowed.
The Handmaid's Tale will be extensively referenced and will leave a legacy. And we're not the only ones. This show has it all. It's perfect just the way it is.
And we want to tell everyone about it. It's one of those shows that leaves a mark on you, and one that we followers feel the need to tell you over and over again why you have to watch it.
Broadchurch
Perfect, for every occasion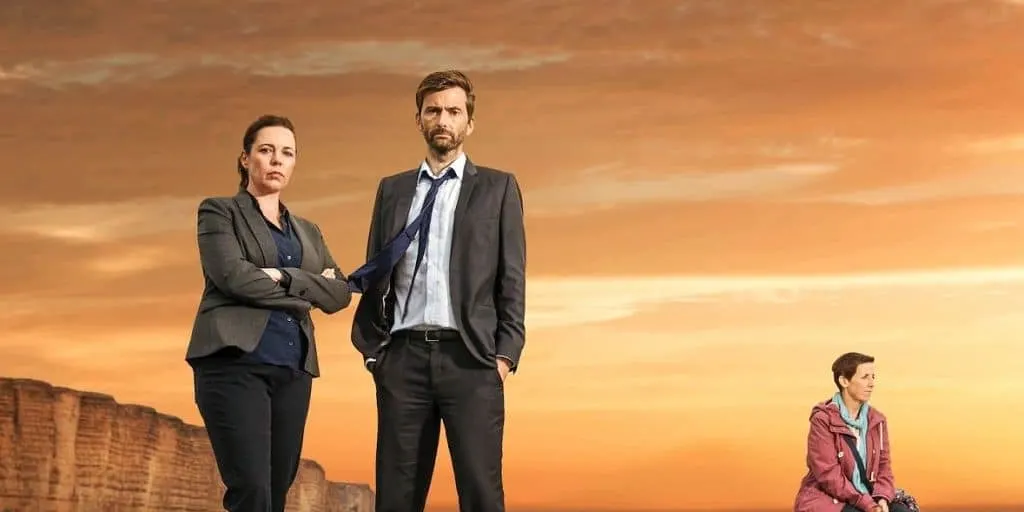 In the coastal town of Broadchurch at the beginning of summer, the body of young Danny Lattimer is found on one of the area's crowded beaches.
An 11-year-old boy, with no apparent problems, known in the village, with friends and an ordinary family. This event shakes the whole town, awakens the interest of the country, and provokes a series of events that reveal the secrets kept by all the inhabitants of the town.
Alright, but why is this show just so bloody good? Mystery, lots, and lots of mystery. It's mixed beautifully with tension and personal relationships.
A story that, in the 8 episodes of its first season, keeps the viewer glued to the screen, thanks to its agile pace, simple narration, and the appeal of its two main characters Ellie (Olivia Colman) and Alec (David Tennant), who are joined by others like Beth (Jodie Whittaker) and a fantastic range of secondary characters.
The show also presents them in a very original and significant scenario in the first episode, where we receive several answers to the questions that are raised.
Created by Chris Chibnali, Broachurch is a perfect show for almost any occasion because it has the ability to capture the viewer's attention and isolate them from what is happening around them. In return, we move to that typical English coastal town that we've personally dreamed about so often.
Although Brits won't feel anything special when they see their reality reflected on television… for those of us who are inevitably attracted by their culture and landscapes, it's a pleasure to have productions like Broadchurch.
The O.C.
California, here we come (again)

Alright, we've cheated… But, we're completely aware that The O.C. is not one of the best American shows of our time, still, The O.C. has a special value to quite a few of us.
There are many of us who spent our teens watching these kids, supposedly 16 years old (although the actors were at least in their 20's), grow up, establish bonds with each other, get engaged, and fight for those "teenage rights" that we all think we have as teenagers.
The show was created by Josh Schwartz, who later introduced the new teen phenomenon Gossip Girl. It lasted only four seasons because it was canceled.
Why was it canceled? Well, because one of the main characters didn't want to renew his contract and the audience thought that, without that particular character, it would be better not to watch it. How wrong they were! The O.C. reached its peak in its last and very short fourth season! What a pity that people realized it later!
Dead to Me
We simply love this dark and naughty comedy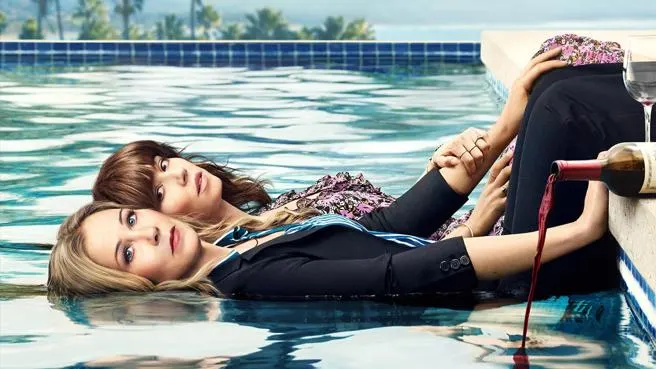 Dead to Me, a fantastic dark comedy created by Liz Feldman (One Big Happy) about the peculiar friendship between a woman who has recently lost her husband and another who has also suffered a traumatic experience. At first glance, they couldn't be more different, but the opposites can also complement each other.
Luckily, we were able to devour both seasons and give this show that well-deserved high mark. There are several twists that make you keep looking forward to Dead to Me, but what really makes it stand out is the dynamic that is established between the characters played by Christina Applegate and Linda Cardellini.
Both Applegate and Cardellini became known on the small screen, the first for Married with Children and the second with Freaks and Geeks, and have participated in many series since then.
However, their paths had not crossed until Dead to Me and it's a shame since it only takes a few minutes for the chemistry between them to become clear, thus turning into the great cornerstone of the show.
The Undoing
Big Expectations with even Bigger Faces on its starting line-up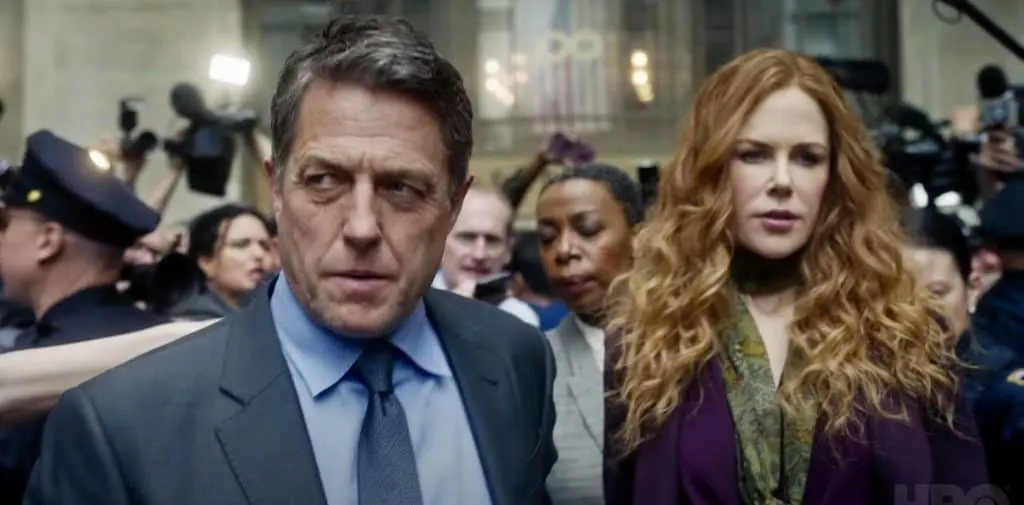 This one's a little insider tip we have to finish our caring article. Because we couldn't be more excited about the show The Undoing, premiering on October 25, 2020, according to the international channel HBO.
The miniseries starring Nicole Kidman and Hugh Grant follows Grace (Kidman) and Jonathan Fraser (Grant), who live out their days as they have always wanted to. However, overnight, an abyss opens in their lives: a violent death and a chain of terrible revelations.
After a disaster that takes on a public dimension, and horrified by the ways she has not heeded her own advice, Grace must dismantle her life and create another for her son and family.
The Undoing is one of HBO's 2020's big tickets. The production was created and written by David E. Kelley, responsible for our beloved success, Big Little Lies. Susanne Bier is on the directing wheel, responsible for such great films like Love is All You Need and Bird Box, as well as the television show The Night Manager.
It's impossible to imagine a creative and technical cast with more success written on their foreheads. This show really promises to give us the end of the year we all wish for.
F.A.Q
Where was Big Little Lies shot?
The show was shot in Los Angeles as well as in Malibu (not bad, right?
How many seasons are there?
Unfortunately, currently, there are only two seasons.
Is there going to be a third season?
The third season is unlikely, but it could happen. The season two finale of Big Little Lies aired last summer on HBO, and it could be the last fans will see of the Monterey Five.
Is Big Little Lies based on a true story?
Unfortunately, it was. Liane Moriarty, the writer of the fantastic novel, revealed that it was in fact based on a true event.
Who dies in Big Little Lies?
Do you really think we can answer that? You will have to watch the show and find out for yourself. You can thank us later 😉
Shows Like Big Little Lies – Brief Summary
Once again, we're sorry for the emptiness that Big Little Lies has left you. But don't give your hopes up because you've just witnessed that there are many fantastic shows out there that deserve your attention.
Of course, you don't have to be immediately convinced by such classics like The O.C. if you're looking for something more recent… since that little favoritism falls on us… but we encourage you with all our hearts to give these shows a chance.
We suggest to start with something lighter like Dead To Me and end on the most profound note of all, which is The Handmaid's Tail.
You have to know what your next victim will be, as we have let ourselves be carried away by all of them.