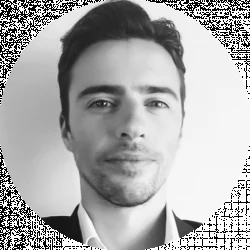 Latest posts by Roman Vogdt
(see all)
Paper Towns, the film adaptation of John Green's book, surprised plenty of moviegoers in 2015. Contrary to what many assumed, the film turned out to be curiously interesting, enjoyable, and very well performed.
It has elements of drama and comedy elegantly balanced, although some may say that it lacked complexity. Here's a closer look at Paper Towns and the best movies that resemble it.
In a few scenes, the film tells us how the shy Quentin (Nat Wolff) meets and falls in love with Margo Roth Spiegelman (Cara Delevingne), his beautiful neighbor, who quickly becomes his best friend.
Soon after, we learn that by the vagaries of fate and the apparent difference in personalities, the two drift apart as they enter adolescence and barely cross glances and words near the end of the school year. However, Quentin never forgets Margo.
She's His Venus, She's His Fire
Shortly before high school graduation, Margo shows up at Quentin's room and convinces him to help her get revenge on her ex-boyfriend and the friends she considers traitors (it just so happens that the boyfriend cheated on her with one of her best friends).
Margo and Quentin break into the boys' house, which was the most exciting moment of his life. After a series of vengeful (and somewhat vandalistic) acts, the protagonists end their night in an empty office, dancing, and she tells him that the thrill she felt that night is the thrill she should feel all her life.
Quentin only confirms that he is dying of love for her. Then, as quickly as she came back into Quentin's life, Margo disappears from town.
Myths begin to be woven in the school, and after discovering several clues left by herself about her possible whereabouts, Quentin decides to follow her trail.
Together with a group of friends consisting of Ben (Austin Abrams), Radar (Justice Smith), Angela (Jaz Sinclair), and Lacey (Halston Sage), Quentin sets out in search of the missing girl, assuming that the diffuse clues are proof that Margo wants him to be the one to find her.
Quentin refers to Margo as his 'miracle,' idealizing her and turning her into a myth. Into something practically unattainable. She is brave, tough, and too mysterious. As Quentin says, "she loves mystery, maybe so much that's why she became one."
A Certain Lack of Visibility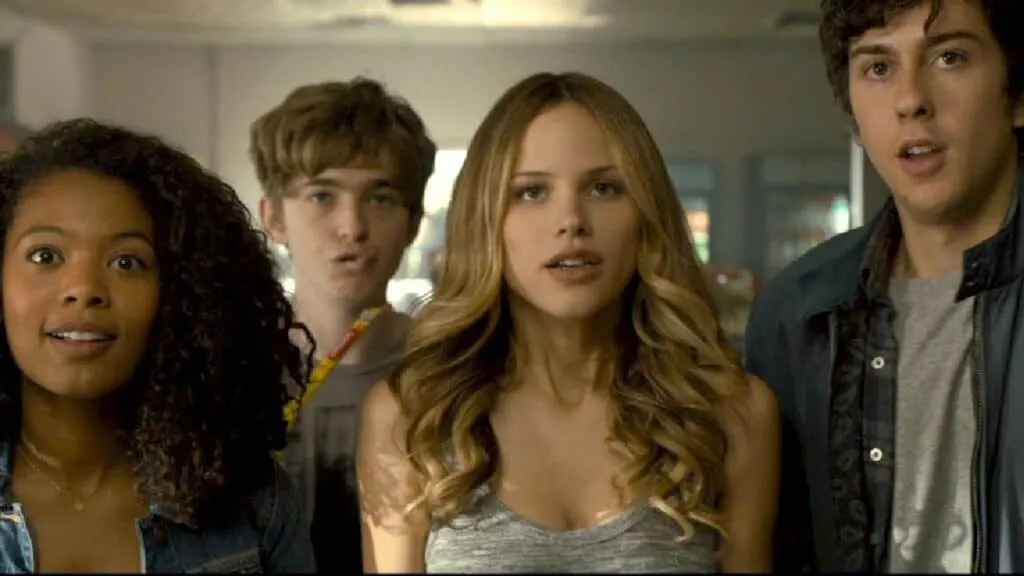 This idealization of the character fails to carry over to the screen. It's complicated for the viewer to identify with Margo or to feel sentimentally attracted to her. In short, you don't get attached to her.
And that causes some problems, considering the events that occur in the story immediately after her mysterious disappearance, an element that is supposed to be the main driving force of the plot.
By not becoming attached to the missing character, you care little about her not being found. Therein lies its weakness: the film can feel lazy at times. In fact, for many, it may be a disappointment that they sell the film as Cara Delevingne's first starring role, and she ends up appearing for twenty minutes and then disappears.
While not a bad actor, Wolff doesn't end up having enough charisma to hold our full attention on his own. To the film's credit, that's where the figure of Quentin's friends grows, who, unlike Margo, do feel more natural and developed.
For example, Radar and Angela have an endearing, engaging, and fun romance. Ben, the youngest of the group, steals the show, gets the audience laughing with his teenage jokes, and develops a reasonably identifiable subplot. Lacey, Margo's friend who seeks redemption in the beginning, seems like a decorative character.
Still, as the plot unfolds, she gains importance and, in fact, has the most crucial line of the film, the one that opens the way to the outcome and exposes the final message of the story. If you want to take it that way, they save the film from falling into monotony.
Is the Movie Worth It?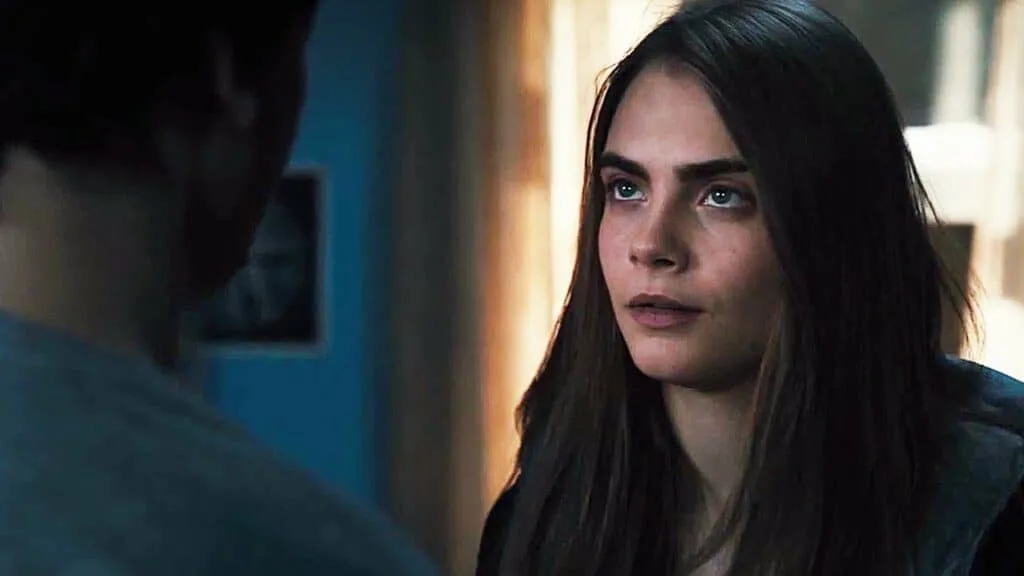 Of course, it is! Paper Towns, directed by Jake Schreier (whose Robot & Frank I also recommend watching), is unfairly sold as a romance story. I guess the folks at Fox assumed that presenting it as a spiritual sequel to The Fault in Our Stars would bring them more money.
However, the film is far from being anything close to the cancer-stricken lovers' story. Paper Towns is a story about friendship, the need to know ourselves, and the importance of knowing how to choose what is right for us to be happy. And the fact that it is set at the end of high school is one of its most remarkable traits.
Quentin's relationship with his group of friends, whom he may not see again for a long time, and the situations they go through when they decide to look for Margo are, by far, the best of the film.
Oh! If you're a geek, there's also a scene that will get you overly excited (you'll see). All in all, it's a good movie to stream on the weekend, especially if you're in the mood for a light-hearted teen romance.
Are you already looking forward to discovering more teen love movies? Well, look no further because now we will show you the best movies like Paper Towns. This will relieve your need to lose yourself in a world of both love and heartbreaks. Let's see what movies we've got!
Best Movies Like Paper Towns
The Perks of Being a Wallflower
A Triangle of Success
The Perks of Being a Wallflower is an adaptation of a novel by Stephen Chbosky himself, titled the same as the film. The story takes us back to 1991 and focuses on Charlie (Logan Lerman), a brilliant, talented, and unsociable kid who prefers to observe life from a certain distance.
He has his reasons, some of which he explains himself from the beginning, others we will discover later, and Chbosky reserves the biggest one for the final stretch. Almost Shyamalan-like.
It's a dangerous twist that depending on the viewer, can be a disaster or a questionable narrative decision, but it doesn't ruin everything that came before. The Perks of Being a Wallflower is a careful, kind, and fresh generational portrait with terrific performances.
Charlie is the first role where Lerman shows he has something to contribute as an actor. I think a less popular kid would have fit the role even better, but he is very convincing, looks comfortable in those shoes, and behaves very naturally.
However, the one who steals the movie is Ezra Miller, the disturbing psychopathic teenager from We Need To Talk About Kevin.
With the ease of having plenty of talent, he gives life to Patrick, an extroverted and charismatic boy who, along with his stepsister Sam, helps Charlie overcome his shyness, make friends, and have a good for the first time. To discover himself, accept himself, and participate in life.
"We are infinite," thinks Charlie, happy, triumphant, while listening to his new favorite song in the company of his best friends. And one can't help remembering one's own experiences… snif.
Patrick will encourage Charlie to come out of hiding, but it's Sam, played naturally by the lovely Emma Watson, who will most upset the boy, totally and hopelessly in love. However, this movie goes all the way to the super problems.
Life is not easy, and in cinema, this means including some obstacles that will complicate the way to the goal for the protagonist. One of the most inspired stretches of The Perks of Being a Wallflower is dedicated to Charlie's efforts to accept and overcome the idea of seeing the girl who has stolen his heart in the arms of another guy.
Who, of course, is an asshole. Nor does she particularly like him, but, on reflection, they both conclude that "we accept the love we think we deserve."
Lady Bird
A True Emotional Masterpiece of 2018
In Lady Bird, filmmaker Greta Gerwig opens her heart to us, telling us through the most natural and close dialogue her personal experiences in a sort of semi-autobiography made with a captivating and beautiful modesty.
Thus, transporting us to an already distant 2003 while soaking us with an organic and natural nostalgia. One of those that do not need to exploit production designs or soundtracks to generate prefabricated longings in modern-day fashion.
Instead, the film invites a melancholic sigh and an accomplice smile through the most simple and plain everyday life, offering a succession of passages somewhat lacking in cohesion in which Christine, played by an impeccable Saoirse Ronan, faces the challenges of the leap from adolescence to maturity, perfectly recognizable and with which it is impossible not to identify.
We've all been there. Like Lady Bird -that's how the protagonist calls herself-, we've all gone through that moment when we try to fit into a world that seems to have no place for us. We've battled with our families and tried to discover our true identity.
This is why, seemingly effortlessly, the film manages to embrace you and immerse you in its particular universe with a coming-of-age that seems to be about nothing in particular but is, in turn, about everything.
The narrative of Lady Bird may not be the most precise one imaginable. However, what makes this debut feature a unique and unrepeatable experience is that what could be labeled as clichés are nothing more than small fragments of reality extracted directly from the soul of its director.
A Greta Gerwig who, by letting us get to know her through a character to whom it is irremediable to fall in love, has signed one of the best films of the year.
Five Feet Apart
Terminally in Love
Stella Grant (Haley Lu Richardson) is a 17 year old girl who most of her life has followed the rigorous rules that involve her treatment for a dangerous disease called Cystic Fibrosis (CF), which limits her in many ways.
However, when she meets and falls in love with another patient with the same condition named Will (Cole Sprouse) decides it is time to start taking risks even though the rule indicates that people with this condition should be at least two meters away, without any contact, despite this they will try to live their love.
With minimal contact with the world and with no possibility of having human contact with the people they love, through the film, we see the reality that people with this condition live.
That is why it is essential to recognize the work of director Justin Baldoni and screenwriters Tobias Iaconis and Mikki Daughtry in putting together this project.
Thus, carrying out an exhaustive investigation into this condition, trying to raise awareness while at the same time exploring a romantic story, where the love of young people tries to come to the fore despite the circumstances.
A well-balanced film with moments that will make the audience feel different emotions, especially those who like this kind of stories, so you can expect to laugh, sigh and cry.
Although in recent years, there have been films with a similar theme where the protagonists are young people in love who are limited because one or both of them suffer from serious illnesses.
Such as Midnight Sun, to name just one movie. From my perspective, Five Feet Apart is far superior for its execution and the chemistry between the cast members who make their characters convincing.
The Edge of Seventeen
On the Lighter Side of the Teenage Years
The Edge Of Seventeen is a light-hearted masterpiece that might seem overly adolescent in form, behaviors, and plot.
Without going into American Pie territory with sex, drugs, and cross-dressing, without getting into an intense drama about overcoming, Kelly Fremon Craig's first work stays on a fine line between drama and comedy and between the silly movie to pass the time and the most intense drama.
Two student friends find their friendship damaged when one of them starts having an affair with the other's brother. Hailee Steinfeld plays the most challenging character in the film, the one who must overcome something that for her is unforgivable but which, nevertheless, she knows is impossible to cut.
Her only friend seems to have abandoned her, but… was it her? The adolescent stage is one of the most difficult for oneself, you have several paths to choose from, and the one that may seem right may not be. The consequences will be seen much later, in the long run, and by then, it may already be too late.
Overcoming childhood trauma is tough. The character carries it on her back Sherpa-style, always resorts to it in bad times, self-flagellates to blame herself. When she sees no possible way out, she makes a drastic but incorrect decision.
Everyone is unique and cannot be changed suddenly. With that proposal to change his life, she crashes. She soon realizes that and ends up going towards the light that the family shows her.
Exquisite performances protect this debut feature. I highly recommend Woody Harrelson with his dark humor, surprising occultism, which ends up being the shelter of a Hailee Stanfield desperate for the lack of authority in her house there is a lack of a superior being to bring order.
Both of them raise this well-crafted film to a more than remarkable learning. Without that good casting choice, it would not go beyond an ordinary afternoon movie, as the twists and critical moments are excessively predictable.
FAQ
Question: What is the message in Paper Towns?
Answer: Paper Towns is a story is about love, friendship and what it's like to be young.
Question: What inspired John Green to write Paper Towns?
Answer: Green has written on his website that he was inspired to write Paper Towns because he wanted to write a mystery story and because he wanted to explore how people idealize objects of romantic interest.
Question: Who is the antagonist in Paper Towns?
Answer: The antagonist of the story Paper Towns is, Margo Roth Spiegelman (Cara Delevingne).
Question: Does Netflix have Paper Towns?
Answer: Unfortunately, Paper Towns isn't currently on Netlix USA.
Question: Where was Paper Towns filmed?
Answer: Although the novel is set primarily in Orlando, Florida, North Carolina's tax incentives for filmmakers made it the affordable choice for principal photography according to Green.
Movies like Paper Towns – Brief Summary
As you may already know, some movies steal our heart momentarily and don't give it back to us until we devour another of its kind. Well, for many, Paper Towns was one of those movies that absorb one's emotional state, leaving you wanting to see more as soon as the credits roll.
If you're ready to continue your streak, we recommend watching them one by one, though not necessarily in the order they're posted here. Without a doubt, the lightest and funniest one to start with would be The Edge of Seventeen.
If you then feel ready to venture into some slightly deeper stories, you have Lady Bird and Five Feet Apart. Lastly, the most complete movie and the one that also has the best rating on the internet is The Perks of Being a Wallflower. Now… it's up to you to decide which one you want to see!
Read More: