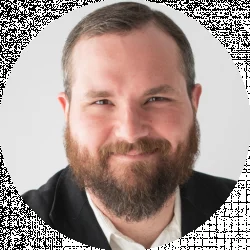 Latest posts by Matt Howell
(see all)
Make an Appointment to Watch These Amazing Shows
Most actors wait for their whole career to get their big break in movies or television. A very few are lucky to get discovered early on, while others have to fight and claw for every role they get. The incredibly talented Eddie Falco is a great example of this.
Falco was born in Brooklyn New York and fell in love with acting at a young age. She was trained professionally at the Conservatory of Theatre Arts and Film before moving to Manhattan after graduation.
Falco took whatever jobs were available to her, including wearing a Cookie Monster costume for an entertainment company, where she encouraged people to get on the dancefloor.
Falco finally got a break with some reoccurring roles on some well-respected television shows of the early and mid-'90s, such as Homicide: Life on the Street, Law & Order and one of my favourites, Oz.
It was the year 1999 when Falco became a mainstay of what is still considered one of the most influential shows of all time – The Sopranos. As the wife of a mob boss, Falco portrayed Carmela Sopranos with grace, patience and love that seemed almost boundless. Falco won awards, accolades and the admirations of millions of fans around the world.
After The Sopranos ended in 2007, many actors would have enjoyed their success and took a break, but not Eddie Falco. She kept working steadily until another unbelievable role came to her.
Nurse Jackie finds Falco as a drug-addicted nurse trying to balance her demons and her demanding job. Of course, Falco is unbelievable in the title role, and after seven seasons, the show was canceled.
So, while fans of Eddie Falco wait for her to show up in the next two Avatar movies, which I just found out was a thing, here are some amazing shows to watch for fans of Nurse Jackie.
Series to Watch for Fans of Nurse Jackie
Californication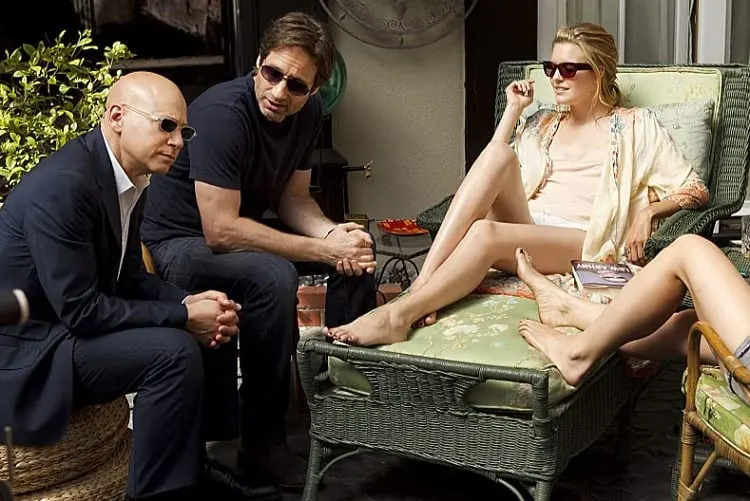 Thanks to shows like The Sopranos and Breaking Bad, the antihero became one of the most popular character types on television, and Hank Moody is another great example.
Californication sees Hank played marvelously by David Duchovny. Hank is a writer and father, who also just happens to be a serial cheater with a vivacious appetite for beautiful women.
Duchovny gets the role of Hank so well. It might help that in real life, he's been known to have some of the same flaws, but he plays Hank with an odd sweetness that makes you want to cheer for him.
Even when he's doing terrible things. Many episodes find him showing remorse to his daughter and ex-girlfriend, and he appears to mean it. Until the next episode of course.
Girls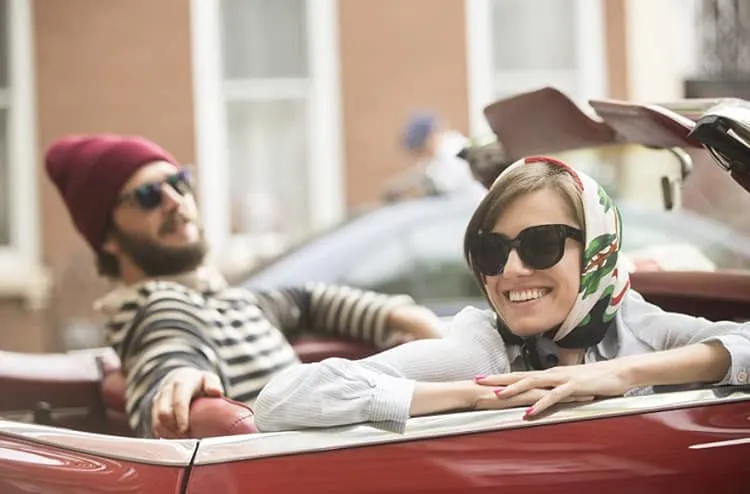 I just finished watching Girls for the second time through, and let me tell you, this show kind of has it all. The show revolves around the lives of four women in their twenties living in New York.
But unlike Sex in the City or other fluff shows, Girls is a real look at the ups and downs of being in your mid-twenties and trying to find your place in the world.
All four of the main characters are very different in interests and personalities and have their flaws and strengths. They end up in some ridiculous situations, but always seem to end up being there for each other when they need it most. The cinematography is wonderful, and the soundtrack is subtle but well-constructed.
Rescue Me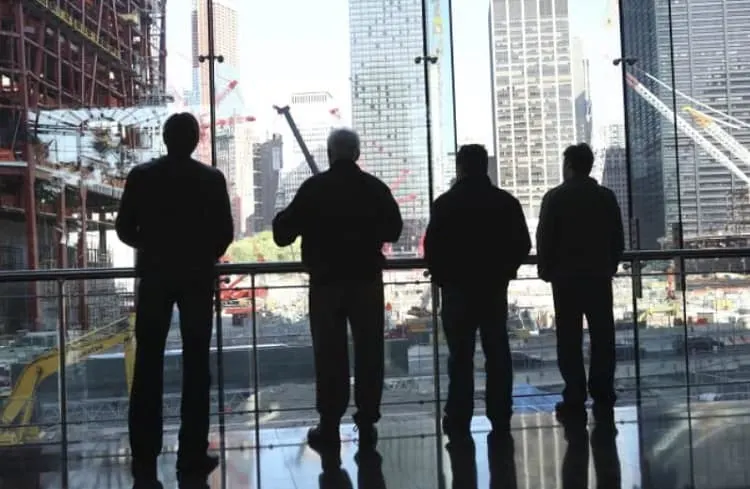 As with Nurse Jackie, 2004's Rescue Me features a main protagonist who is broken emotionally but is trying their best to make it through every day. Comedy great, Denis Leary, plays firefighter Tommy Gavin. Tommy is still grieving from the tragic events of 9/11, where he saw his cousin, as well as countless others, lose their lives.
The job is starting to get to him, and Tommy is drinking a lot more than he should, while also dealing with his wife who left him and is dating other men. Oh yeah. Tommy also moves into the house across the street from his ex-wife so he could be closer to his kids. No issues arise from that.
Weeds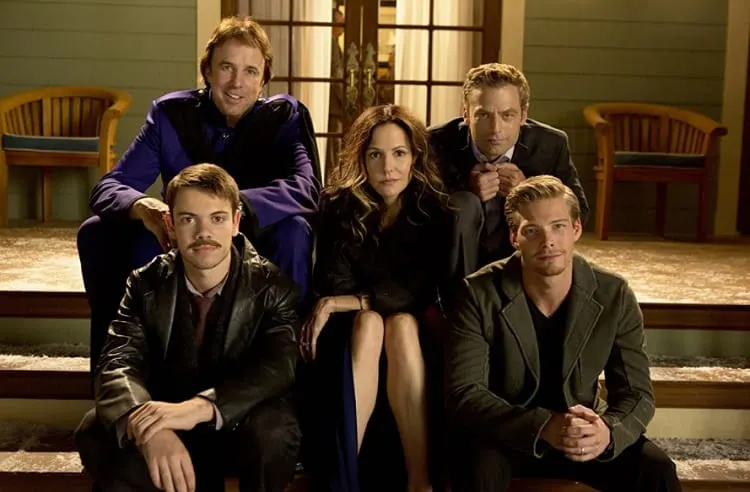 I think Weeds was a little bit before its time. With marijuana becoming legal in more countries around the world, this show might have found more success now than it did back in 2005.
Either way, Weeds is an original, character-based show revolving around a woman who turns to dealing weed to keep up her lavish lifestyle after her husband passes away.
Nancy Botwin, played to perfection by Mary-Louise Parker, is a sarcastic, honest and loving mother to two boys and is now a weed dealer. Scenes that are both hilarious and darkly twisted are extremely common in this comedy-drama that ended back in 2012.
Shameless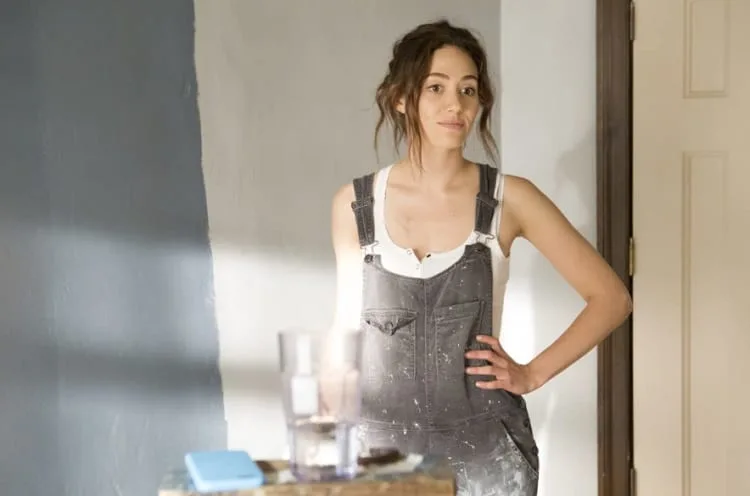 Now, there are two versions of this show. The original one is an English show that came out in 2004.
It's a great show, but for this list, I'm going to focus on the American version that came out in 2011 starring the always wonderful William H Macy as Frank Gallagher, who is trying to handle the responsibility of raising six kids, while also being a fall-down drunk.
Frank spends his days in a drunken stupor, while his kids who range in age from 18 months to 21-year-old take care of the house and try to keep Frank from choking on his vomit in the night.
The show can be heartbreaking at times, as we watch Frank repeatedly spend the mortgage money on booze, but it can also be heartwarming, as the family works effortlessly to stay together.
The Big C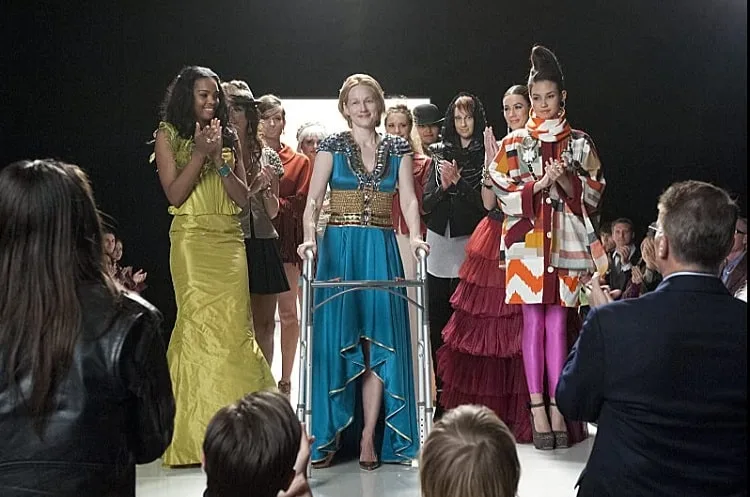 Cathy Jamison, played by the excellent Laura Linney, is a suburban mother who has her world thrown into a spiral after being given a cancer diagnosis. As with Nurse Jackie, this show revolves around the actions of a strong but emotionally damaged individual who is coming face to face with her immortality.
Linney does a great job at not making Cathy a sad sack who you feel bad for when she's on the screen. It's quite the opposite. Cathy takes on every day trying to find a little bit of humour and happiness in a world that she doesn't know how much time she will have left on.
Enlightened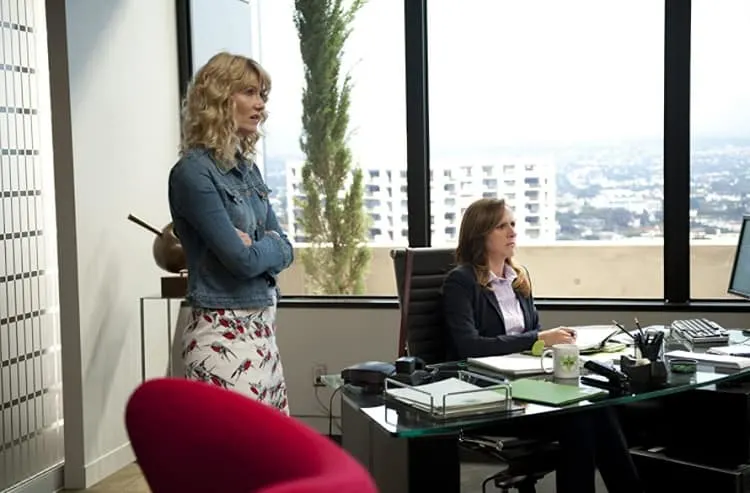 I've been a huge Laura Dern fan since I first saw Jurassic Park as a kid. She can virtually play any role, and in Enlightened, she gets to shine. After an embarrassing and explosive breakdown at work, Amy Jellicoe (Laura Dern) attends a treatment center before coming home with an entirely new look outlook on life.
What follows is an entertaining ride that showcases what change can look like and the challenges of dealing with all of the eternal struggles that have been pushed down for years, but eventually come up.
Dern takes the audience on an emotional rollercoaster as she jumps from sorry to anger in the blink of an eye. At the heart of Enlightened is the important question of, "Is it possible to change who you truly are?"
United States of Tara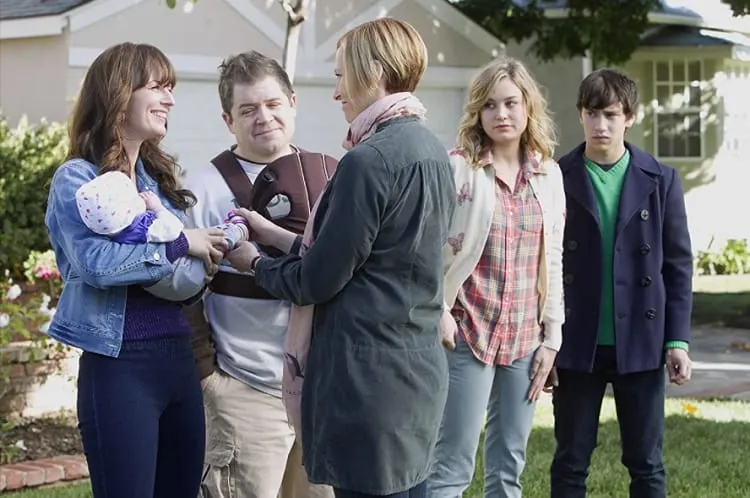 I've referred to Toni Collette as my movie mom. After roles in The Sixth Sense, Little Miss Sunshine and Hereditary, she has become my favourite actors ever. But Collette can also carry herself on the small screen as well.
In the United States of Tara, Collette plays Tara Gregson, a mother who has been diagnosed with dissociative disorder, while also trying to raise and deal with her dysfunctional family.
Collette brings such a sweet and charming nature to the role of Tara and doesn't just rely on the stereotypes that are associated with the disorder. It's a wonderful show that sadly only lasted three seasons, but they are definitely worth your viewing time.
Nip/tuck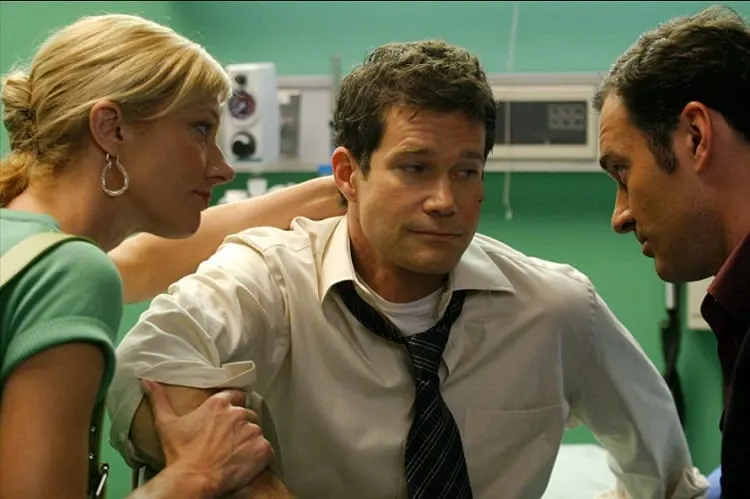 I'm not going to sugar-coat it. Nip/tuck is not for the faint of heart. This drama/dark comedy series focuses on the strange and dark lives of two plastic surgeons as they try and juggle their thriving business, as well as their personal lives.
Nip-tuck shows graphic plastic surgeries being performed, such as tummy tucks and liposuction with grim detail. The doctors can also be insanely brutal in their analysis of what a client would need to have done to look "beautiful" in their eyes.
Episodes deal with some dark matter, like when the doctors discover they gave a new face to a pedophile who is in hiding. So yeah, this show is intense, but it was also created by the gothic genius himself, Ryan Murphy.
This Way Up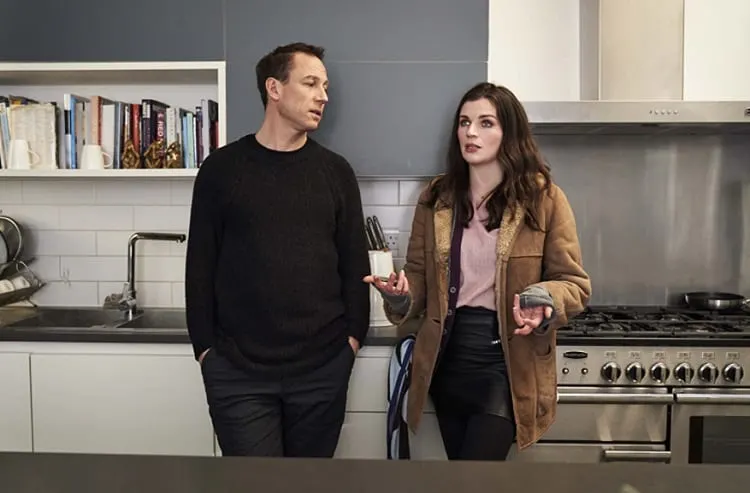 One of the most recent series to hit screens on this list is the comedy, This Way Up. Following the exploits of Aine, played remarkably by the creator of the show, Aisling Bea, as Aine deals with the aftermath of suffering from a nervous breakdown.
All elements of her life have been affected, but Aine tries to embrace her post-breakdown life with the help of sarcasm and humor. Aine has to interact with those who now view her differently and friends who don't return her calls.
It's a scary but realistic look at who will remain in your life after you hit rock bottom, and what it's like to face the world with a new perspective. Season two is coming out later this year, so you have time to catch up beforehand.
Orange Is the New Black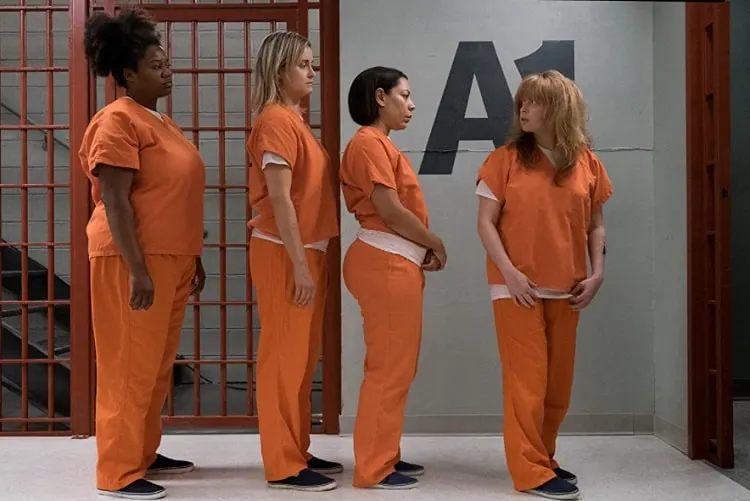 Orange Is the New Black might be the one show on this list that was herald as one of the saviours of modern television, before having people almost forget about it a few seasons in. After seven seasons, the show was ended, but we were left with 91 episodes of a show that ensemble casts will be trying to emulate for years to come.
Based on a memoir of the same name by Piper Kerman, Orange Is the New Black follows Piper and her fellow inmates as they maneuver their lives while being incarcerated. Piper has to deal with experiencing the polar opposite of her life on the outside.
Wearing the same clothes every day, eating bad food and being around people she doesn't relate to all cumulate into Piper finding out about herself and what being happy in life really means.
Dead to Me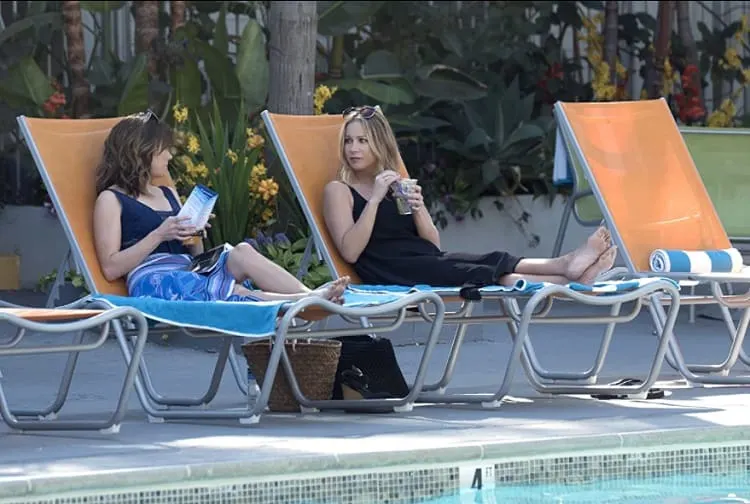 Another more recent show on this list is the comedy/drama, Dead to Me. Starring two magnetic actors, Christine Applegate and Linda Cardellini, Dead to Me is an original concept that circles the ideas of what grief, friendship and trust can mean between two people, especially if there is a dark secret between them.
Cardellini and Applegate play opposite style characters, but their chemistry cannot be left unsaid. As their friendship solidifies, truths come out that threaten their new bond, and it's fascinating to get to watch. There are plans for a third season, so get caught up before it comes out.
Ray Donovan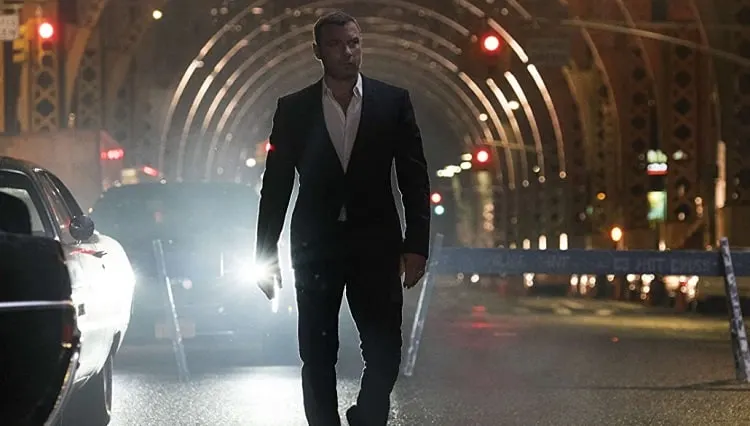 Simply put, Ray Donovan is just a fun show. Live Schreiber plays the title character who is what is known as a "fixer" for the rich. Ray takes care of and cleans up the messes of celebrities, sports stars and other famous people who can afford his services, but can't afford to have their dark secrets get out to the masses.
Ray is another antihero. He has to deal with his own problems while dealing with those of his clients. He's tough as nails, but you slowly find out that there is a soft side to the normally gruff man.
Between dealing with his brothers, estranged father, love interests and work, Ray has a lot on his plate, and it's fun for the audience to see him try and handle it all.
Mom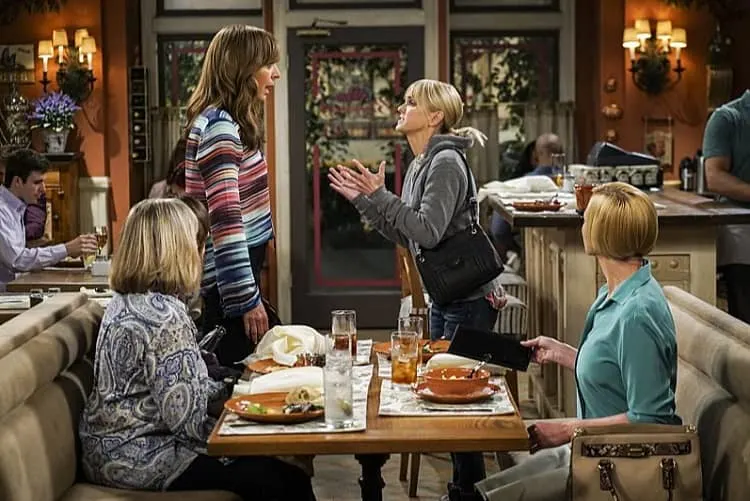 Mom might be the most standard type of series on this list, and that might because it's a network television show that has to follow more rules than series on HBO or streaming services have to. But thanks to the hilarious Anna Faris, that doesn't take away anything from the series.
The show focuses on Christy, a newly sober mother who is trying to get her life together without the help of booze while having to deal with her mother who wasn't always there or her when she needed her.
The show is very sweet and funny and embraces the idea that we can all change if we try, and that our experiences as children don't need to be the ones that our kids experience.
Happyish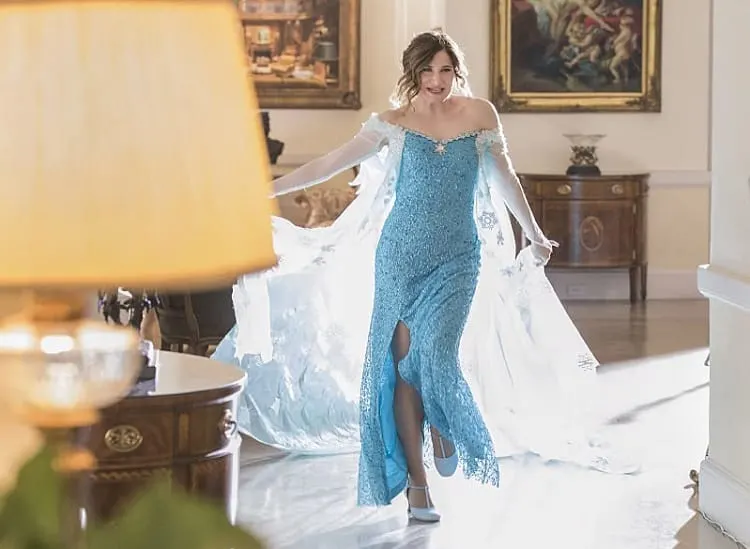 Although it features some of the funniest people on earth: including Kathryn Hahn, Steve Coogan and Bradley Whitford, Happyish sadly only had a one-season run. But what an impression it made in its short time on our screens.
Following the sad but all too real exploits of Thom Payne (Steve Coogan), Happyish sees Thom deal with feeling insignificant in a world that appreciates being young over being experienced.
We see Thom get a new boss who doesn't like him, and he gets mad that his ED pills aren't working properly because of the anti-depressants he also takes. Happyish is a great look at how we deal with age and the feelings that can arise as we start to wonder what our new role is in life when as get older.
Other Shows to Consider
A few other shows to check out if you like Nurse Jackie includes: Unbeliebale, Godless, Glow, Tommy and Game of Thrones.
FAQs
Question: Is Nurse Jackie a comedy?
Answer: Yes, Nurse Jackie is a dark comedy that also throws some elements of drama into the mix.
Question: Where can I watch Nurse Jackie?
Answer: You can watch Nurse Jackie on Prime Video, iTunes, Google Play and Crave.
Question: What other comedy/dramas are like Nurse Jackie?
Answer: If you're looking for more shows like Nurse Jackie, check out The Sopranos, Rescue Me, Dead to Me, Shameless and Weeds.
Question: What other shows were Eddie Falco on?
Answer: Eddie Falco is an incredible actor. Besides Nurse Jackie, Falco has been on The Sopranos, America Crime Story, Tommy and Law & Order True Crime.
In Conclusion
Well, there you go. Fifteen shows to check out after you've watched Nurse Jackie for the first or fifth time. If you're going to spend your days indoors watching television; make sure you're watching good television. Take care and be safe.
Read More