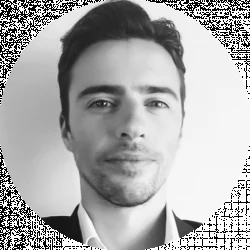 Latest posts by Roman Vogdt
(see all)
As you well know, in 2014, the movie Kingsman: The Secret Service was released, and as it could not be otherwise, we have decided to review it. We knew that the movie was based on a comic by Mark Millar, that the always sublime Matthew Vaughn directed it, and that the cast was top-notch.
Featuring Colin Firth, Samuel L. Jackson, Mark Strong, Michael Caine, and Taron Egerton. However, we're not only here to talk about the movie itself but also the Movies like Kingsman. Let's have a look!
First things first, is it a worthwhile film? Plain and simple. Yes. It's a movie that's worth your while. And it is unlike anything we have seen so far. Many portals compare it to Kick-Ass.
I think they are wrong. Logically, the Millar touch is present in both. However, they couldn't be more different. Here is our review. Be aware of possible spoilers, although I will try to be as careful as possible.
Movies Like Kingsman – Faithful Adaptation with some Liberties
This is one of the strong points that it has in its favor concerning its fans. Despite having specific differences, if we compare it with the comic, the film respects the essence. Beyond the beginning, with a Mark Hamill who does not play himself, the main villain is different.
His henchman is not only of different ethnicity but of a different gender. The connection between Firth's character and Egerton's character is also different. However, Kingsman: The Secret Service is still true to the essence of the comic book.
The main villain remains the same, a billionaire nerd with delusions of grandeur. A genuinely fearsome henchman, some tough training, and spectacularly precise characterization of the Kingsman.
With this film, it is clear that while it is true that it is sometimes necessary to take licenses concerning the comic book to capture the audience's attention better, you can always respect the material on which the product is based. This is true in both film and television.
Surreal Action, Black Humor, and Sublime Performances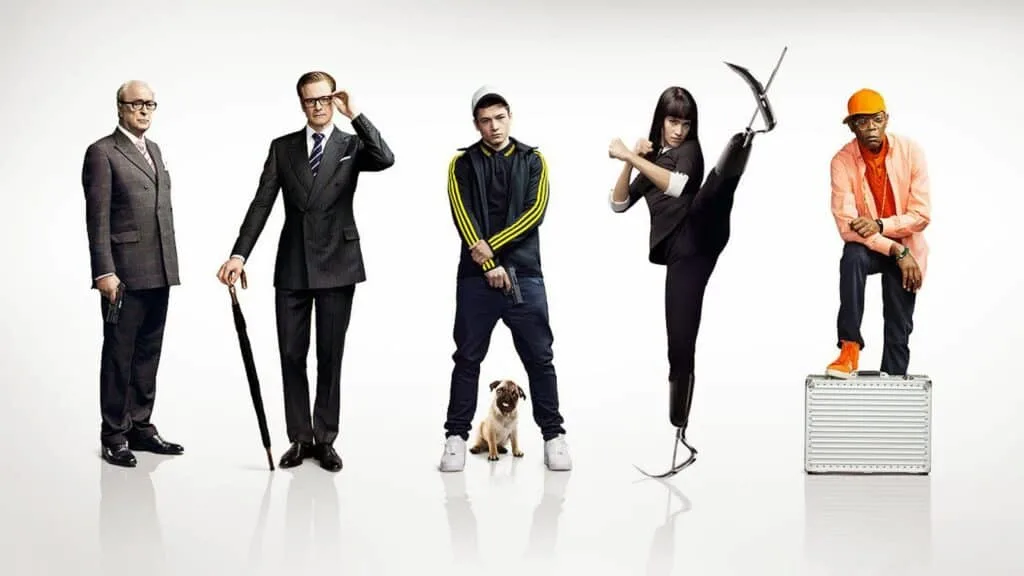 What more could you ask for. Yes, let's face it. Kingsman: The Secret Service is a popcorn movie to spend two hours of your time with a smile, having no other purpose than to entertain.
It doesn't try to be something it's not. It doesn't try to occupy your mind with the protagonists' suffering, nor does it try to adapt the situation to a real circumstance, yet it does. Kingsman is a film full of vitality, with spectacular humor, rarely seen in cinema on this scale, with choreography that leaves you wanting more.
But as if that were not enough, although it does not try to be dark, serious, or realistic, it succeeds in some points throughout the movie.
The criticism towards the danger brings new technologies, the feeling of guilt of Harry (Colin Firth) for the death of Eggsy's father (Taron Egerton), or the already known distinction between poor and wealthy classes.
Plus, the action is infused with Matthew Vaughn's trademark touch of black humor, which he nails in each action sequence. The church scene was too macabre but spectacular.
And the entire third act is a complete display of excellence. The fireworks moment is simply sublime, and everyone who has seen the movie, absolutely everyone, will know what I mean.
The performances are outstanding. Colin Firth delivers in every aspect. Another one who pleasantly surprised me was Samuel L. Jackson in the role of the villainous Valentine. And I don't question his acting chops, which are undoubtedly impressive. Let's just say that he has never convinced me as a villain.
However, in this film, he added some memorable scenes. Although he could seem like just another villain, the truth is that he gives him a unique charisma and accent. Michael Cane and Mark Strong are also excellent, as in almost every role they play.
However, the one who deserves a plus is Taron Egerton. A kid who has come out of nowhere to carry the weight of the entire production. Besides, this movie impulsed him throughout the following years and has made him the star he is today.
Another pleasant surprise was the actress Sofia Boutella, who gives life to Gazelle. The rest of the cast meets perfectly the script's demands, without standing out, but without disappointing.
Excellent Soundtrack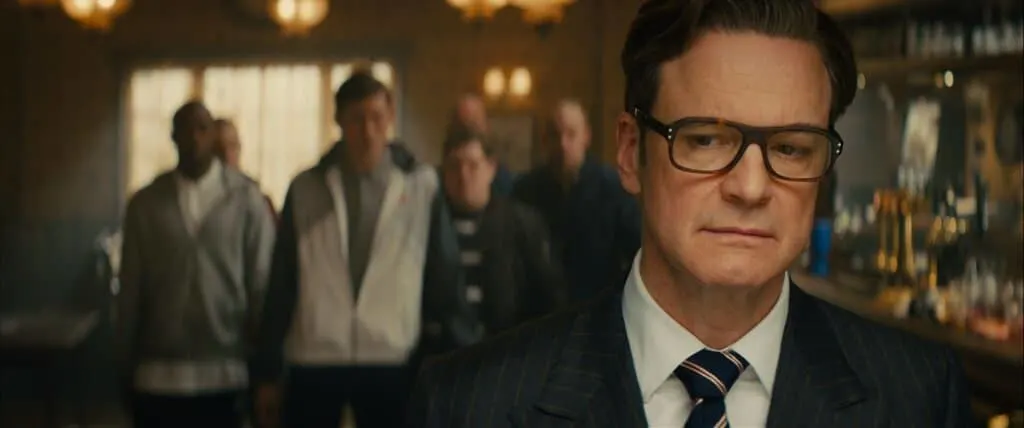 Yes, another virtuous aspect of this film is its soundtrack. It goes in perfect harmony with the scenes of the film. Henry Jackman does an excellent job. Nothing else to add here besides bravo.
Movies Like Kingsman – Conclusion
To conclude, perhaps it was impossible to adapt Millar's comic better without being boring. Undoubtedly, Vaughn has done it again. This movie is a clear example of how you don't need to nail the comic book frame by frame or distance yourself to the opposite pole to create a faithful adaptation and a good movie.
Every action scene in the movie is breathtaking, and every reference to it being a spy movie is simply unmatched.
Would you now like to know which films are similar to Kingsman? Well, we have a few for you that you'll definitely love. Thus, keeping you in the world of espionage and visceral action, without necessarily having to suit up.
Kingsman: The Golden Circle
More of the Good Stuff
It took three years for the sequel to the surprising Kingsman: Secret Service, a film that arrived quietly and surprised by its freshness and originality in addressing a genre full of names like James Bond, Jason Bourne, or Jack Bauer (the triple JB, curious fact) and thanks to that success we have them back to "almost" all the protagonists of the first installment reinforced by some new ones in a story that continues the events of the first film directly.
From the very first minute, the movie starts strong with a very spectacular chase scene where Matthew Vaughn clarifies that he knows how to handle and place the camera like no one else. In fact, everything is bigger and louder this second time, where the action scenes are more spectacular and the story more eccentric if possible.
The cast is enormous, so much so that some only appear for a glimpse, giving the feeling that it is only a presentation for a third part. One of those that surprised me the most is the appearance of Elton John, who I thought would be more of a cameo, but no.
His role is broader and close to a secondary role quite present throughout the film, although it can seem a bit over the top. Julianne Moore keeps the type as an eccentric villain but does not surpass Samuel's character. L Jackson from the first one and Pedro Pascal manages to stand out.
This second part maintains the quality and increases in spectacularity. In fact, the Kingsman universe expands but loses that originality and freshness of the first part. Nevertheless, it deserves to be the first recommendation of this list.
The Man from U.N.C.L.E
An Atypical Stroke of Genius
Personality. If there is anything that has characterized Guy Ritchie's films since his beginnings with Lock, Stock and Two Smoking Barrels, it is undoubtedly the overwhelming personality with which the British filmmaker has been able to endow almost all of his filmography and that now, applied to the free adaptation of The Man from U.N.C.L.E., results in a blockbuster that is atypical to the core.
And if it is – atypical – it is because, during its two hours of footage, there is almost no moment that rigidly and strictly adheres to the standards that govern action and espionage films.
In The Man from U.N.C.L.E., Ritchie recalls all the clichés associated with the genre that we have ever seen in, for example, the 007 saga.
At the same time, it consciously leaves them aside in an attempt to establish its patterns, alien to everything we have seen so far in the adventures of James Bond or, for example, now that it is very topical, in our beloved Kingsman franchise.
Starting with its very original, eclectic, and at times incredible soundtrack, the work, and grace of Daniel Pemberton, The Man from U.N.C.L.E. shows its cards from the very first scene. Avoiding the spectacularity typical of the initial set-pieces of Bond films.
The sequence with which the film starts takes its time, builds up little by little, allowing Ritchie to introduce the three main protagonists (Henry Cavill, Armie Hammer, and Alicia Vikander) with some ease. He does not even intend to shock the viewer, as the whole picture is full of honesty and a superb sense of humor.
American Made
Black Humor and a Frenetic Pace
The title, American Made, of this biopic, gives a few clues as to where the shots are going. It portrays the misadventures of a larger-than-life character.
As a way of life and a collective way of thinking, American libertarianism is both the cross and the tail of a story that uses the history of North America to cynically show the machinations of Reagan-era interventionism and its connections to the Medellín cartels.
The movie tells the story of a pilot who takes advantage of his position between two entities that the film soon ridicules. On the one hand, Pablo Escobar's narcos and on the other the unscrupulous American intelligence service.
Seal is played perfectly by Tom Cruise, delighted to play a rogue, as much a lout as he is attractive, who could be a retired and decadent Maverick. Doug Liman is very good at taking the shine off the actor's nasty side.
The director of Edge of Tomorrow proposes an agile montage to expose Seal's lifestyle. This character is a magnet for shady business deals and tries to survive by getting into all kinds of trouble.
It seems that all his illegal activities are coincidences fallen from the sky, situations that he cannot avoid forced by circumstances, making his distant moral story end up turning out to be endless coincidences like Forrest Gump.
Central Intelligence
Relying on the Comedy of Espionage
One of the greatest injustices we can do to films is to expect the same thing from all of them. I hope that this is not understood as a defense of anything goes, but I firmly believe that each one of them has different aspirations.
There is nothing wrong if your almost exclusive objective is to entertain as long as you know how to live up to it, in the same way other titles aim to be an art gallery piece.
With an action-comedy, the first thing to determine is whether you're going to emphasize one of these two aspects or, ideally, whether you're going to try to strike a delicate balance that allows both to shine equally.
With Central Intelligence, it seems that they had it pretty clear. First, the laughs and all the action that can be added will be welcome, but it's okay if it doesn't make the slightest appearance for more than a few minutes.
As far as humor is concerned, they know how to introduce jokes, although the two main characters (and some nice cameos) manage to elevate the source material and make it look better than it is on paper.
Of course, Dwayne Johnson has many more opportunities to bring out his comic vision than Kevin Hart, who takes on a more significant role in exchange for being more of a counterpoint that allows The Rock to fill the screen with his mere presence.
The Hitman's Bodyguard
Hilarious, Violent and Easygoing
Walter Hill set the standard and popularized the buddy movie subgenre in 1982 with the brilliant 48 Hrs. thanks to its quasi-perfect hybridization of humor and action, leaving an immense legacy in its wake.
The Hitman's Bodyguard does not invent anything new, as it replicates the canons of the genre. However, it shines in its comic aspirations, shootouts, chases, death, and destruction.
After a stylish and fluid start, and after the rigorous presentation of the protagonists, The Hitman's Bodyguard unfolds its first action sequence to leave us speechless. No, ladies and gentlemen, this is not the idiotic comedy they seemed to sell us in the trailers.
The crossfire is shot with unusual violence, displaying a pulse and a good hand when moving the camera that leaves the shooting feast of Patrick Hughes' previous work in diapers. And this constant will be repeated sequence by sequence.
Samuel L. Jackson and Ryan Reynolds squeeze the last drop out of their comedic chops, excelling alone and eclipsing the rest of The Hitman's Bodyguard's virtues when they cross paths on screen at the end of the first act.
The interaction of both performers gives rise to a good assortment of gags ranging from physical comedy to a hilarious use of the most tawdry language, ensuring a string of laughs that may -or may not- bring tears.
FAQ about Kingsman
Question: Did they actually parachute in Kingsman: The Secret Service?
Answer: The real Red Bull skydive team performed jumps, filming the action as they went. They were all professional parachuters, which meant that all the actors were replaced.
Question: Is Kingsman a true story?
Answer: Kingsman is a British-American film franchise, consisting of action-comedy films, that follow the missions of the Kingsman, a fictional secret service organization.
Question: Who is the bad guy in Kingsman?
Answer: Richmond Valentine is the main antagonist of the 2015 action-spy-comedy film Kingsman: The Secret Service and a flashback antagonist in the 2017 sequel The Golden Circle.
Question: Where can I stream Kingsman: The Secret Service?
Answer: Kingsman: The Secret Service is now Streaming on Star on Disney+.
Question: Is Kingsman: The Secret Service funny?
Answer: Stylish, brutal and hilarious. Kingsman is an extremely quintessentially British flick full of over-the-top yet hilarious comedy, brutal violence and a quirky image of England.
Movies Like Kingsman – Brief Summary
We often think that we face a groundbreaking new genre, which will attract thousands of similar films starring the most respected actors in the industry.
The truth is, it's often not even necessary to go that far. Kingsman took an existing formula and gave it a thousand more volts to achieve a level of energy and curiosity rarely seen in cinema.
The film itself is aimed at a new audience that sees the heroes, clothing style, and the action differently. That's what made Kingsman: The Secret Service so appealing over time. It's not just another James Bond clone, but with the two installments it has had, we can expect the start of a fresh, original franchise of its own.
Now, if you've already seen the movie and feel like going down that same path, then you're in luck. The usual thing would be to follow up with the sequel called Kingsman: The Golden Circle, although you can also try The Man from U.N.C.L.E if you want something very British and stylish.
Still, if you're more in the mood for something that represents America, then you've got American Made or Central Intelligence. And of course, if you want to see more of Samuel L. Jackson, then continue with The Hitman's Bodyguard.
Read More