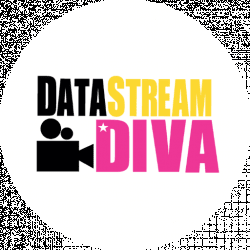 Latest posts by Data Stream Team
(see all)
Netflix and Chill With These Incredible TV Series
Television has changed drastically over the past few decades. Families used to crowd around the old glowing box to watch their favorite shows at specific times. But with cable and satellite services becoming borderline obsolete, streaming services reign supreme.
This change in how we watch TV has directly been altered by the way our lives have changed thanks to technology. How we watch TV has changed but what we are watching has also morphed into something completely different.
Multicamera shows, like many of the sitcoms with a laugh track from the '80s and '90s, have become stagnant and boring. Single-camera setups have become popularized thanks to shows like The Office, Parks and Recreation, and Modern Family. It's a more realistic, documentary style of storytelling that puts the viewer right into the action.
Most big-budget TV shows that are out now are more like mini-movies. The stories are deep, the acting is incredible and the production values are intense. Since they carry some of the same traits; it's no wonder that a lot of movies are getting the episodic treatment. It may sound unbelievable, but more than 100 movies have been turned into TV shows with varying levels of success. But one show has been hailed by critics as possibly being one of the best movies to television adaptations ever created.
A Critical and Commercial Success That Became a Cult Hit
Fargo is a 1996 film that interconnects black comedy, drama, and a crime thriller together to create a true masterpiece. Directed by renowned directors, the Coen brothers and starring Frances McDormand, Steve Buscemi, and William H. Macy, Fargo is made up of all the things that the directors are famous for.
Quirky characters, snappy dialogue, and outlandish situations are what make the Coen brothers so unique. The film was received extremely well by critics and viewers alike. Fargo was a film festival darling before going on to be nominated for seven Academy Awards and winning one for Best Original Screenplay.
In 2006, Fargo was chosen for preservation by the National Film Registry of the United States by the Library of Congress, which is an honor that is only given to six films a year. The American Film Institute named Fargo one of the 100 greatest films in history and it's consistently on lists of critics and fans as being one of the best movies ever.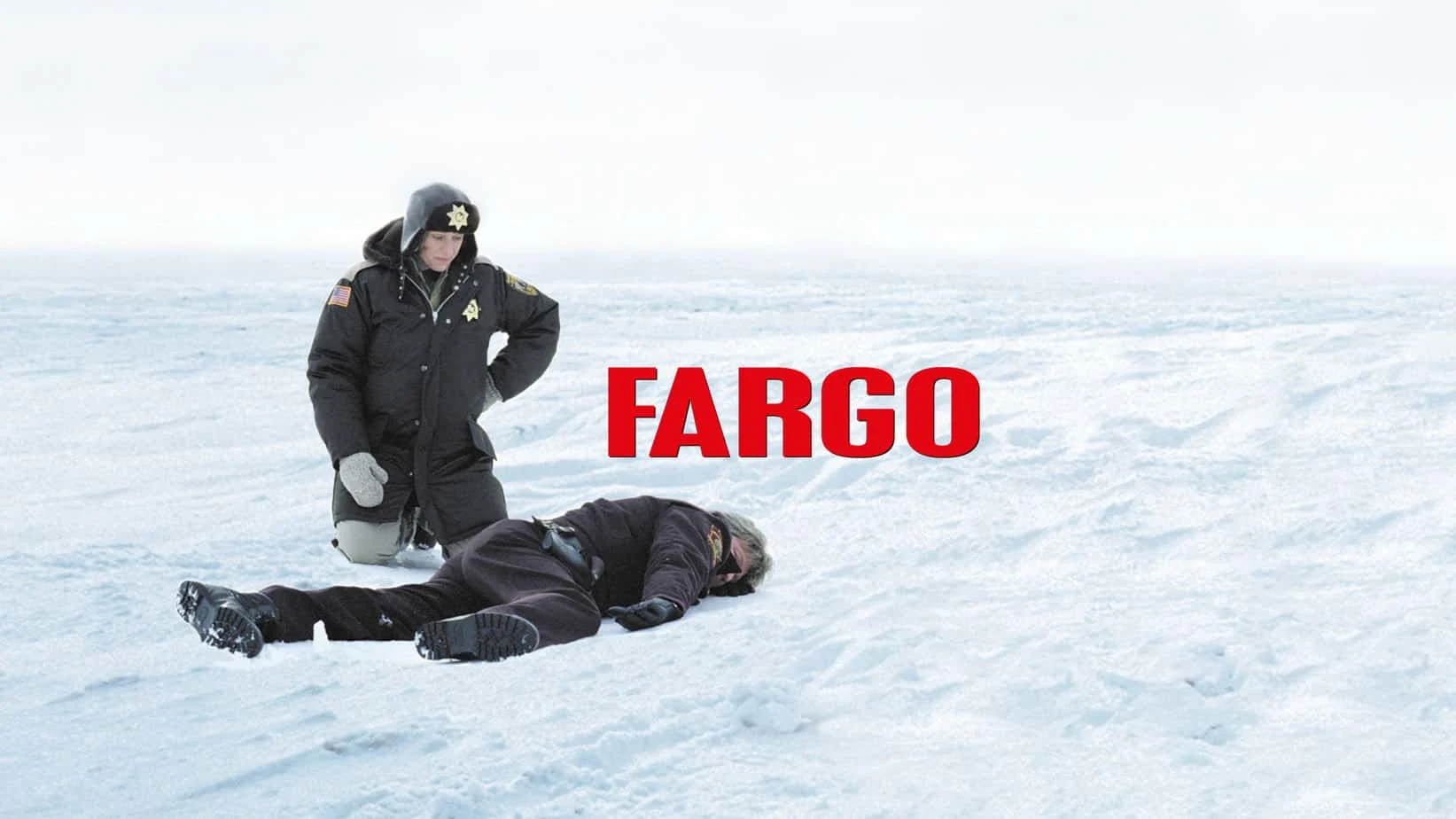 In 2014, a Coen-produced television show of Fargo was produced for FX. The series takes place in the same universe as the movie and has some similar characters, but the show is an anthology stand-alone concept.
Like the movie, the show has gone on to become a massive hit both critically and commercially. But if you've binged the first four seasons and are waiting for the fifth, you will need to fill some time. Thanks to COVID, the fifth season of Fargo isn't expected to be released until 2023 or 2024.
So, in the meantime while you wait for the new season to drop, here are a few shows that fans of Fargo may enjoy.
Television Shows to Watch if You're a Fan of the Fargo Series
The Killing
Fargo is a show about characters with icy souls and who kill in cold blood. This Canadian crime drama based on a Danish show of the same name features the same frosty characteristics.
It's a show about murder and people being surrounded by dead bodies. There is something about a show that is filmed in a winter climate that adds to the story's overall visual feeling of loneliness and despair.
Where to watch: NETFLIX, Apple TV and Amazon
True Detective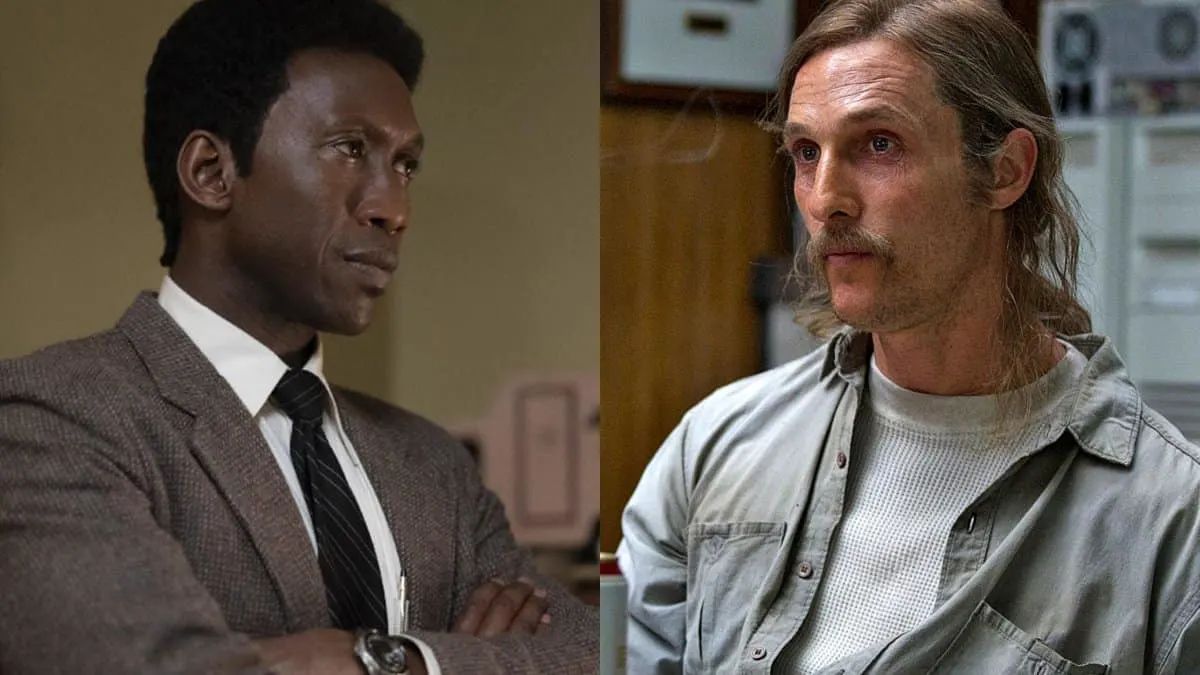 Fans of this intense crime thriller and drama are currently waiting for season four to be released, but lucky for you, that won't be until later this year.
That gives you plenty of time to binge the first three seasons. True Detective has become a critical and commercial favorite as it infuses damaged people, pure evil, and incredibly patient storytelling. Featuring the talents of Mahershala Ali, Woody Harrelson, Rachel McAdams, and Matthew McConaughey, True Detective sets the bar for what a TV crime show should thrive to be like.
Where to watch: Crave and Apple TV
Better Call Saul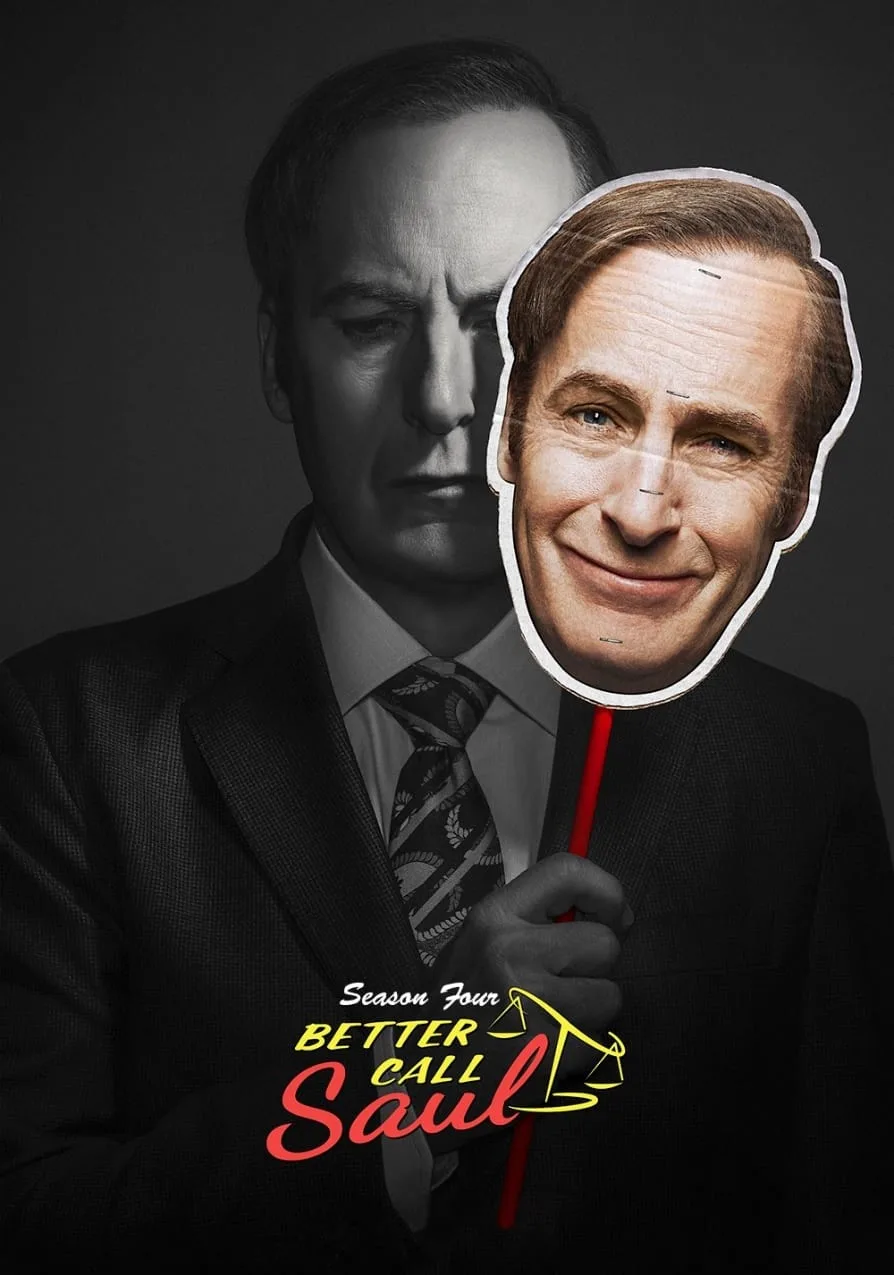 Breaking Bad helped change the television landscape with its storytelling and flawed character analysis. In Better Call Saul, the prequel/spin-off of Breaking Bad, those same traits are continued.
Like Fargo, Better Call Saul is a black comedy and crime drama that follows the life of an extremely flawed protagonist, Saul Goodman, who was a wannabe lawyer for Walter White in the original show. Bob Odenkirk supplies the perfect balance of a greasy lawyer stereotype who still has a little bit of heart left in him.
Where to watch: NETFLIX and Apple TV
Black Mirror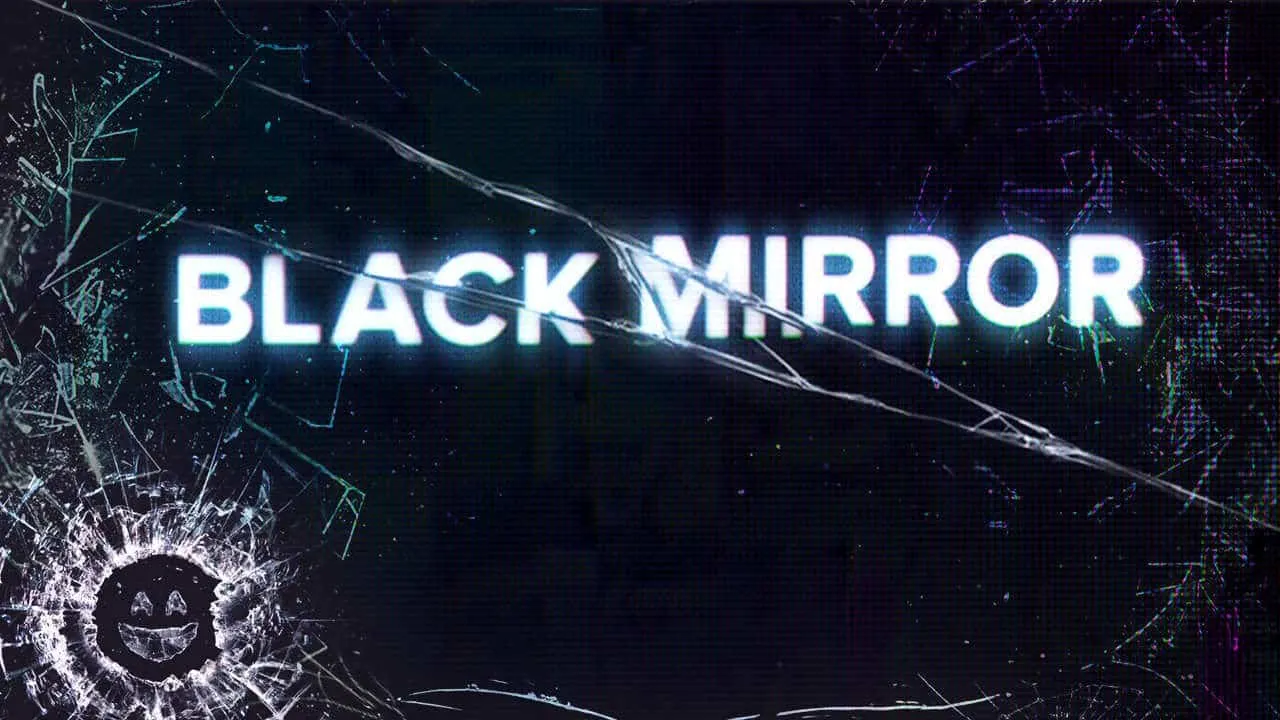 Now I must warn you – this show is not for everyone. Black Mirror is a British science-fiction anthology series that tells dystopian tales of human beings and our relationship with technology. Some stories are fun, some are terrifying but all of them are compelling.
Black Mirror intersects incredible storytelling, believable characters, and brilliant production value. This show can be extremely heavy at times, so make sure you're watching it when you're in the right positive headspace, and don't be surprised if you have strange dreams after binging a few episodes.
Where to watch: Netflix, Amazon Prime, iTunes
Dexter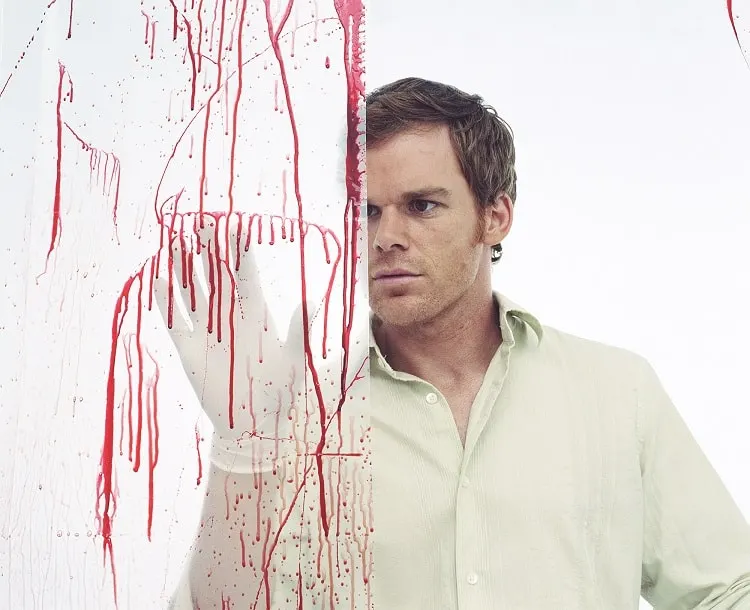 If you enjoy the aesthetic of the violence that Fargo exudes, but prefer a warmer climate then you will love Dexter. Although it's been off the air for some years, Dexter didn't just break television series stereotypes; it stabbed them through the sternum.
Michael C. Hall's visceral interpretation of a serial killer who is also a blood spatter expert for the Miami-Metro Police Department has to be seen to be believed.
Dexter takes you on a ride where you sometimes respect his vigilante actions but also question where will it end? With talks of a ninth season possibly going into production in the next year or two, you have plenty of time to fly through the first eight seasons.
Where to watch: Crave, iTunes, and Netflix
The Sopranos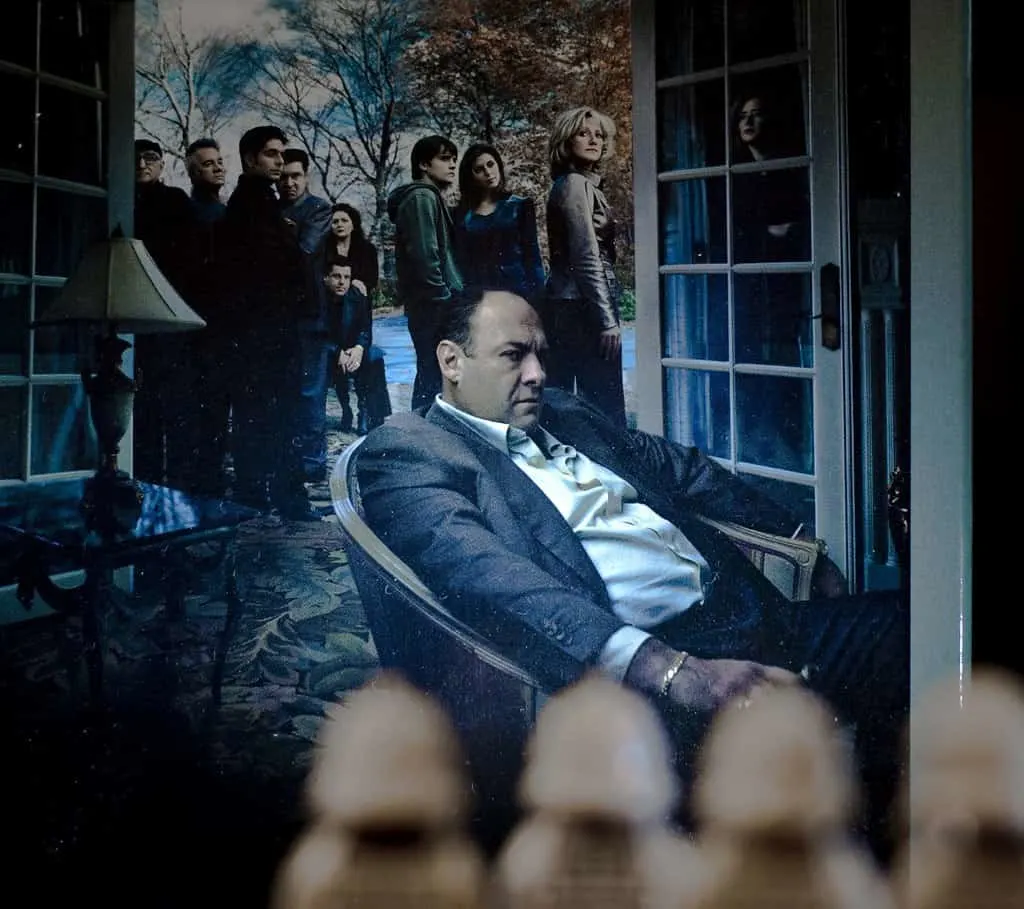 If you ask most critics and fans alike about what show single-handedly changed the landscape of television; there is a solid chance that you will hear the words The Sopranos.
The tale of a mob family leader, his home life and his counseling sessions changed how we viewed television series. Tony Sopranos is considered the first-ever anti-hero on television. He murdered, cheated, stole, abused and lied and we loved him for it.
Due to the exceptional job performed by the late great James Gandolfini, you start to almost cheer for the success of Tony and both of his families. The mob has never been this entertaining.
Where to watch: iTunes, Crave
Twin Peaks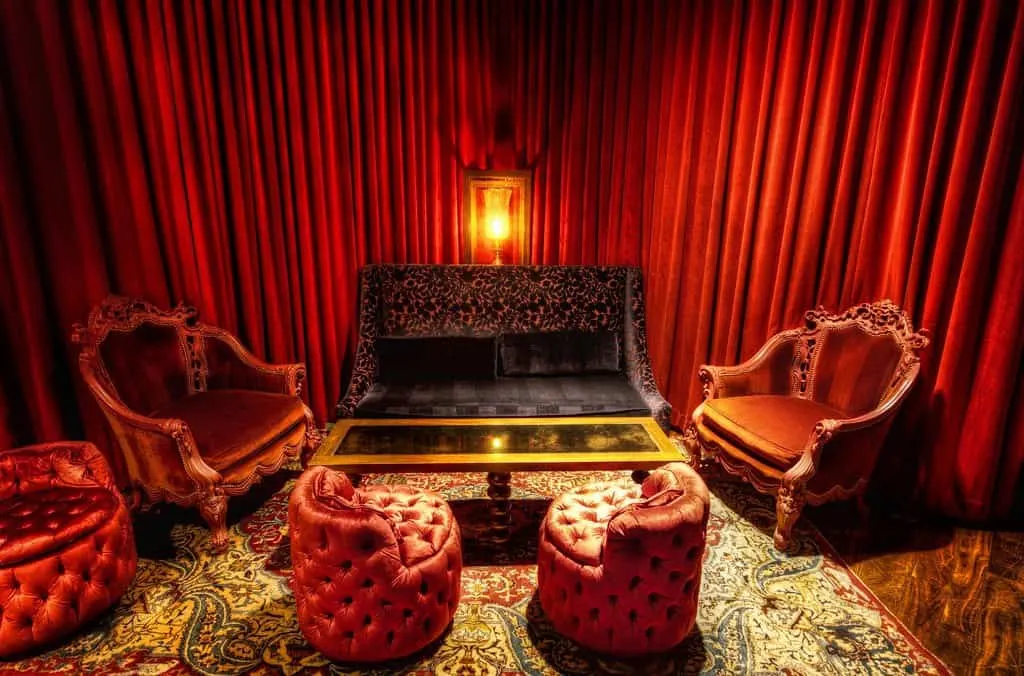 If you're not a fan of the original series that aired for two seasons in the early '90s, then the reboot from 2017 might not be quite right for you.
But if you are a fan of the original, David Lynch or wanna take an intense ride with some unusual characters, you may want to take the trip to Twin Peaks.
Like Fargo, Twin Peaks has crime, murder, suspicion, and strange characters that you will be unsure whether you like them or not. Kyle MacLachlan returns from the original series as Special Agent Dale Cooper who is on the hunt for a murderer in a strange town where nothing is easy to understand.
Where to watch: Crave, Apple TV, iTunes
Legion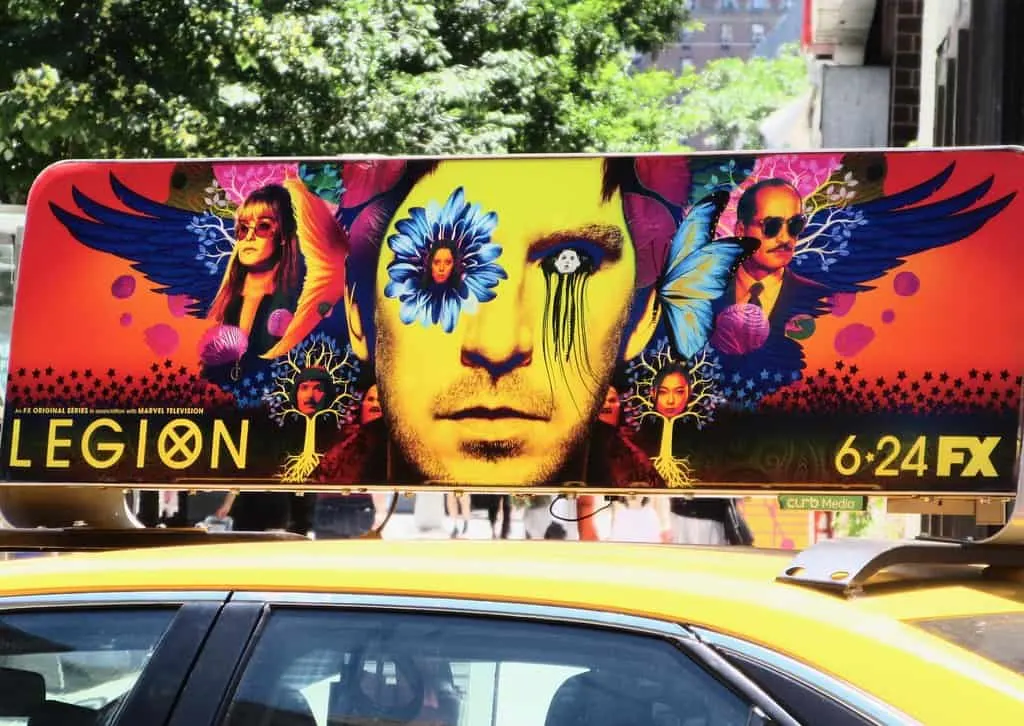 At first glimpse, this superhero drama might not seem like something that fans of Fargo would enjoy. It's a series connected to the X-Men movies franchise about some rather obscure characters from the comics. But don't be frightened away by this compressed plot explanation.
The series was created by Noah Hawley for FX, who also adapted the Coen brothers' movie for the television screen. The show shares the same melodramatic narrative and writing elegance as Fargo.
Where to watch: FX Canada, iTunes
Ray Donovan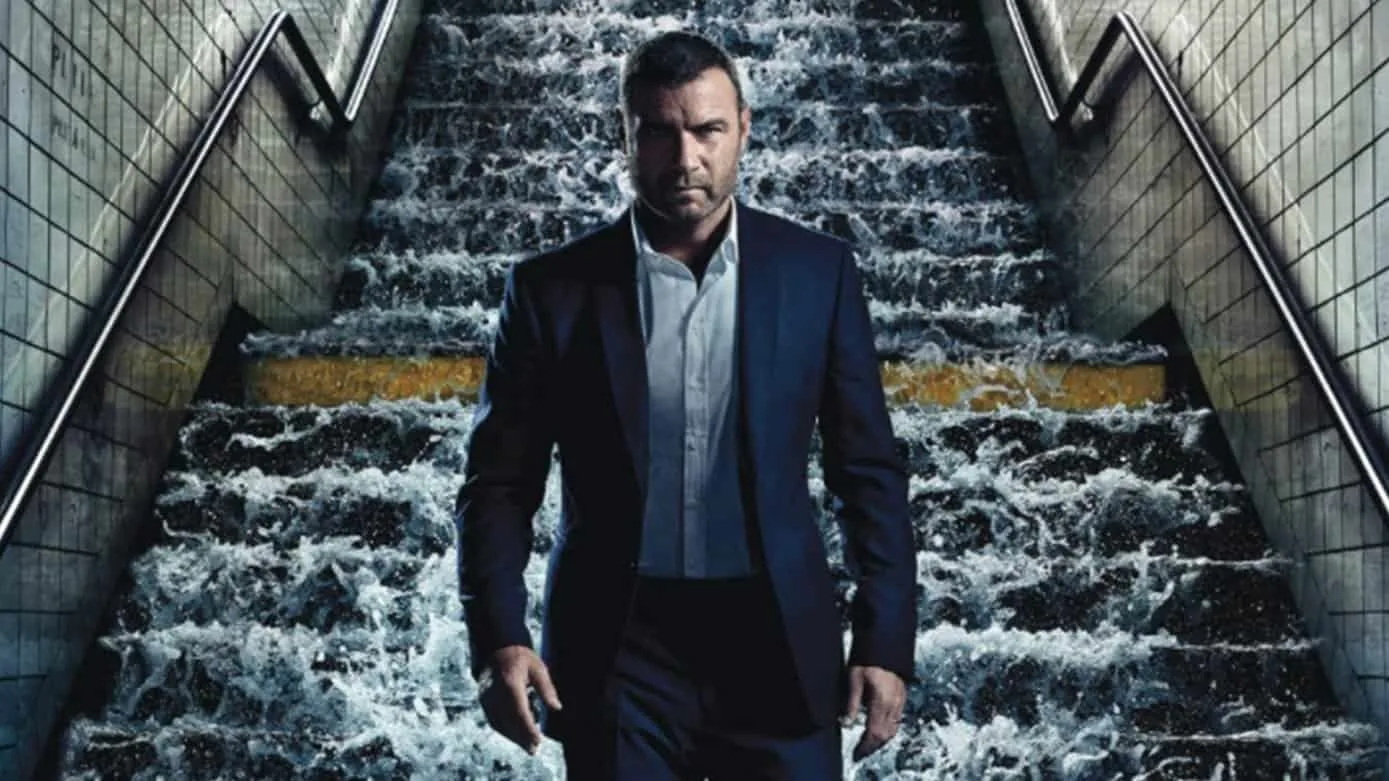 If you're a fan of the anti-hero prototype that Tony Soproans helped create, then you will love what Ray Donovan brings to the screen. Performed effortlessly by Liev Schreiber, Ray Donovan is a "fixer" for celebrities and upper-class lowlifes.
He makes problems disappear and seems to occasionally have fun doing it. Of course, he runs into issues in his own life and has a very complicated relationship with his father. The show is well-paced, entertaining, and believable, especially in these times of social media and celebrity meltdowns.
Where to watch: Crave, iTunes
American Crime Show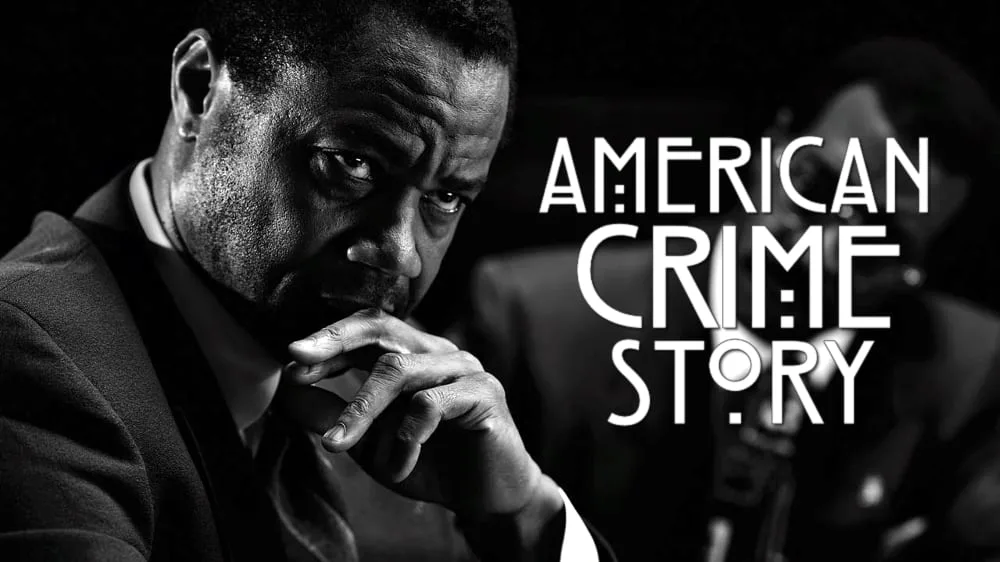 Similar to the anthology structure of Fargo, American Crime Story takes a step further by retelling actual real-life stories. There have been two seasons so far revolving around O.J Simpson and the Murder of fashion mogul Gianni Versace.
The unreleased third season will revolve around the relationship between Bill Clinton and Monica Lewinsky and the impeachment proceedings that followed. If you enjoy takes of crime, murder and deception but also want a glamorized history lesson, American Crime Story is for you.
Where to watch: FX Canada, iTunes
Mr. Robot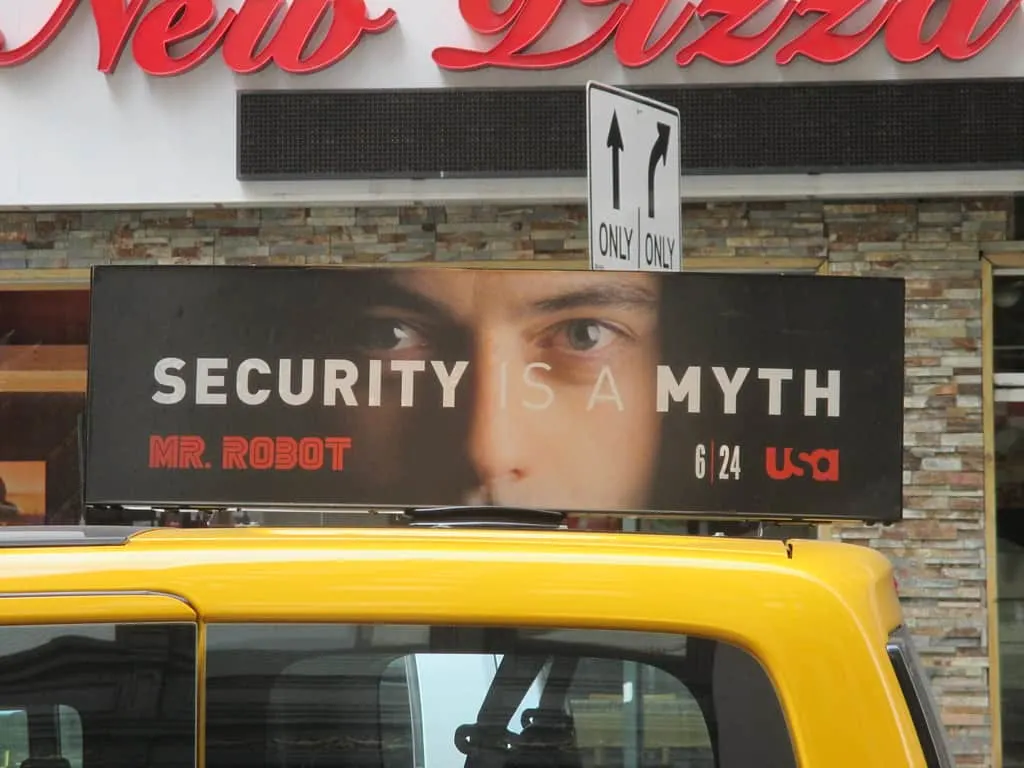 Although it's a polarizing show for critics and viewers alike, Mr. Robot is a psychological thriller that tells a tale that is relevant and utterly frightening.
Elliot Alderson, played wonderfully by Rami Malek, is a brilliant computer hacker who is trying to dismantle the global financial order and give power back to the people. Unfortunately, he is suffering from very serious mental health issues. Visually, Mr. Robot is one of the best television shows ever created.
The acting is astounding, and its story of one person trying to fix the class order as well as themselves is original and pertinent. Mr. Robot is a criminally underrated show that should be viewed so you can form your own opinion on it.
The Sinner
Although The Sinner might not have the same production value or dark sense of humor that Fargo has, it does have solid storytelling that is reminiscent of the pulp novellas of the early 20th century. The Sinner is another anthology show where Bill Pullman portrays Harry Ambrose, a homicide detective in upstate New York.
Each season, he investigates a new case in which he knows who the killer is, he just needs to find out how they did it. It's a very well-acted series that puts a slight twist on the classic cat and mouse storylines followed by other crime shows.
Where to watch: Showcase, Netflix, iTunes
Too Old to Die Young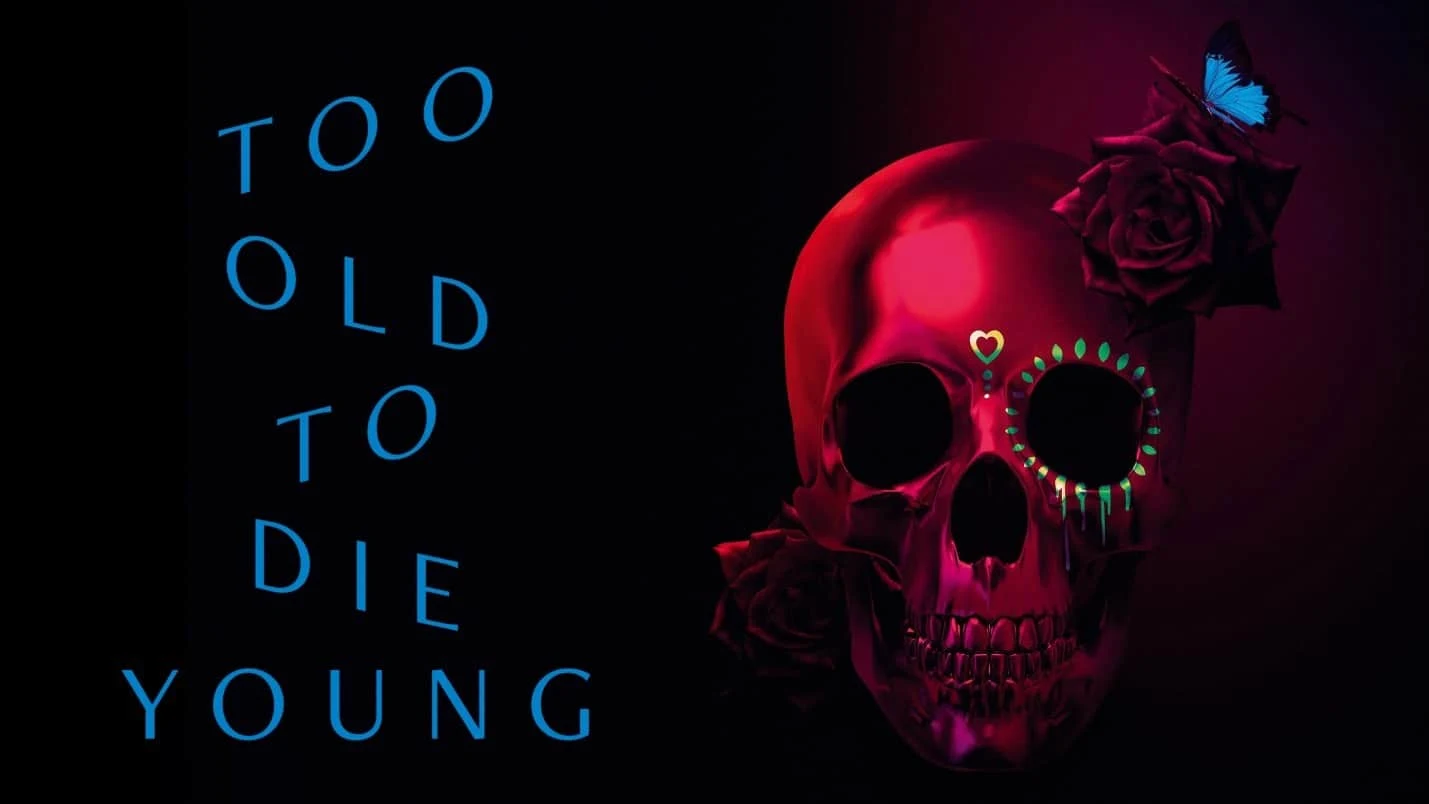 This limited Amazon series is a crime noir for modern times. Directed by feature film director Nicolas Winding Refn (Drive, Bronson, Valhalla Rising) is the story of Martin, a corrupt LAPD officer played to perfection by Miles Teller.
Martin starts to carry out vigilante justice and has been put on the radar of a cartel boss who is trying to make Los Angeles his playground. Too Old to Die Young is visually striking and has created its stylized identity that differs from all other shows on this list.
Like Fargo, this series has a tremendously warped sense of what dark comedy can be and it pushes itself to new extremes. It's especially violent, pessimistic and sort of bleak, but it's also so much fun and artistic that it's worth a watch.
Where to watch: Amazon Prime
Longmire
At first glance, Longmire may not share any similarities with Fargo, but if you look hard enough, you'll see some of the same personality traits. Longmore is a modern-day western crime drama that aired on A&E from 2012 to 2017 and went on to become the channel's highest-rated original drama series.
The show centers on Walt Longmire, a sheriff in a fictional Wyoming town, who with his long-time friend, a Cheyenne man named Henry Standing Bear, try and keep the peace between the townsfolk and the indigenous people of the area.
Keeping everyone alive, happy and out of each other's faces becomes tougher as the series progresses. The series narrative on social unrest between various groups could not be more prevalent in the current times we are living in.
Where to watch: Netflix, iTunes
FAQ About Shows like Fargo
Question: What makes a great modern television show?
Answer: A great TV show has to have a strong focus on a season-long plotline or story, show great attention to detail, and have increased production value.
Question: Are television shows becoming the new film franchises?
Answer: Simply stated, yes, they are. There are more television shows in production at the movement than movies. TV shows are generally cheaper to produce and a better story can be told over a longer span of episodes and seasons than in a few movies.
Question: What are some other great television shows based on movies?
Answer: There has been an array of movies that have been adapted to the small screen. Some of the most popular include – Buffy the Vampire Slayer, Star Wars: The Clone Wars, Westworld and Lethal Weapon.
Question: Is the wave of movies adapted to television shows going to continue?
Answer: It sure is! There are going to be a wide assortment of television shows based on movies coming out over the next few years. Between Marvel and Star Wars alone, there is going got to be at least 10 series based on characters from their movies.
Final Thoughts
Fargo is an incredible show. It infuses so many elements that make a series great and has you hitting "next episode" repeatedly. But since you're going to be waiting a while for the next season to be released anyway, you might as well take a shot at one of these similar programs. Who knows. You may just find your next favorite show.
Further read: