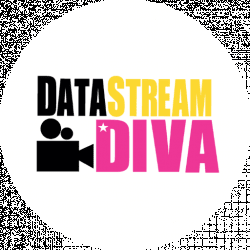 Latest posts by Data Stream Team
(see all)
We're going to talk about one of the most widely regarded television shows of all time. A neo-Western crime drama that translates into 2 Golden Globes, other 151 awards, ranked as the #4 best worldwide show on the website IMDb and… in the Guinness World Records as the most critically acclaimed show of all time.
Let's put things in context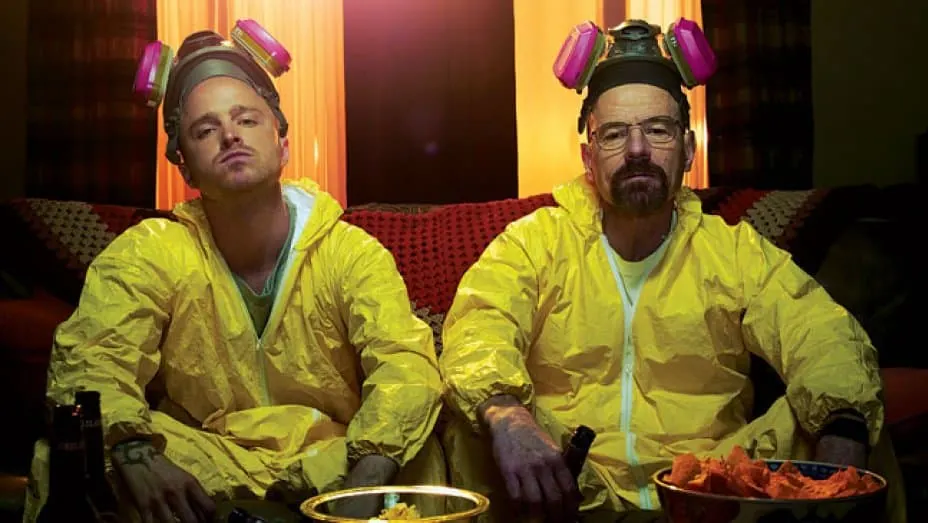 Imagine your high-school chemistry teacher in Albuquerque, living peacefully with your wife and son in the suburbs. Now, imagine that same person, who probably leads a somewhat normal life, cooking meth for money after being diagnosed with inoperable cancer.
After his 50th birthday, Walter White – played by one of TV's favorite heartwarming dads, Bryan Cranston – decides to "breaks bad". Joining up with a former student and drug dealer Jesse Pinkman – interpreted by the still infamous Aaron Paul – Walter starts to cook and distribute methamphetamine to provide for his family well after he's gone, and later to support his medical expenses.
We can't think of another television series that introduces a sympathetic main character who slowly becomes diabolical, greedy, self-centered, and cruel. Throughout the seasons, your emotions fall into a spiral of compassion and care, which slowly develops into discomfort and uneasiness, connecting your full body to the madness that's driving the show.
And it all gets orchestrated by Walt, as we watch the drug business turn a timid, stumbling chemistry teacher into an overly confident, malevolent kingpin — aka Heisenberg — who wouldn't hesitate to put a bullet through someone's head.
Even as Walt becomes increasingly violent, however, because of the viewer's attachment with the chem teacher from the start, it's easier to sympathize with him as opposed to other characters, like Walt's wife Skyler and his DEA brother-in-law Hank Schrader, who continuously try to bring him down.

This strange but loving connection not only to White but also Pinkman stays alive until the end of the show thanks to the struggle and commitment that both characters went through from the first episode until the last. And the secret ingredient here is that love-hate relationship, as the older teacher easily and often gets agitated and frustrated with the younger, inexperienced chemistry flunk.
As the series progresses, the viewers see the two develop a sort of father-son bond, with Walt becoming much closer to Jesse than his actual son, Walt Jr. Jesse, on the other hand, becomes very protective of his former teacher when others threaten his life.
Other than the intense drama, creator Vince Gilligan delivers a series of beautifully crafted and choreographed montages set to music that has become a staple of the show. Whether showing characters selling meth, making meth, an RV getting destroyed, or Jesse bored on a car ride or in a lab, Gilligan breaks up simple actions into visually appealing sequences.
Much like J.J. Abrams' "Lost," Gilligan likes to play with ambiguous flash-forwards and flashbacks in the opening of episodes to capture the viewer's attention. They'll usually pop up again later in the same episode or season with significant value. The first time we see Walt in the pilot episode, he's frantically driving an RV in the middle of the desert with an unconscious passenger and two bodies in the back.
He's wearing nothing but his underwear. The viewer is left baffled, but by the episode's end… we know how and why he arrived in such a state. If this doesn't calm that nasty next-show-withdrawal, here are some alternative titles you might fancy. Awesome viewer discretion is advised:
1. Better Call Saul – Netflix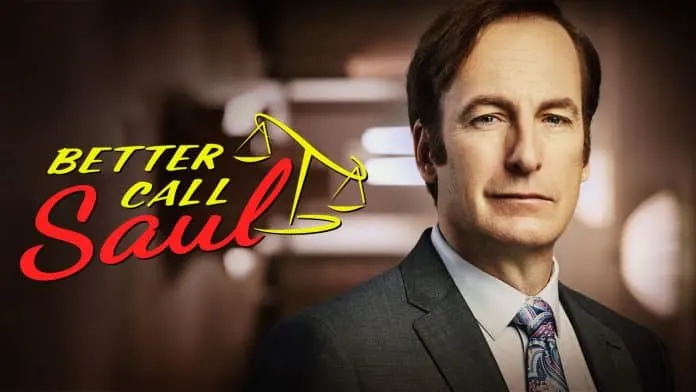 There's no other show that could be mentioned before Better Call Saul. In case you've seen Breaking Bad, this show was a no brainer. In case you haven't, go watch it as well. Because this spin-off prequel unfolds itself long before our beloved lawyer Saul Goodman (Bob Odenkirk) met crystal methamphetamine wizard Walter White.
He led a very different life, with a different name – James "Jimmy" McGill – and ambitions to leave small-time lawyering behind. When word got out that there might be a Breaking Bad spin-off centering on shifty but likable Saul Goodman, fans of the critically acclaimed AMC series were practically giddy.
However, Better Call Saul retains the bleak yet darkly hilarious vibe of its predecessor. Also, just as Breaking Bad did when Walter and Jesse started cooking together, Saul eventually shifts into high gear and delivers real promise as an addictive drama that's full of surprises and, more importantly, thoughtful storytelling.
2. Narcos – Netflix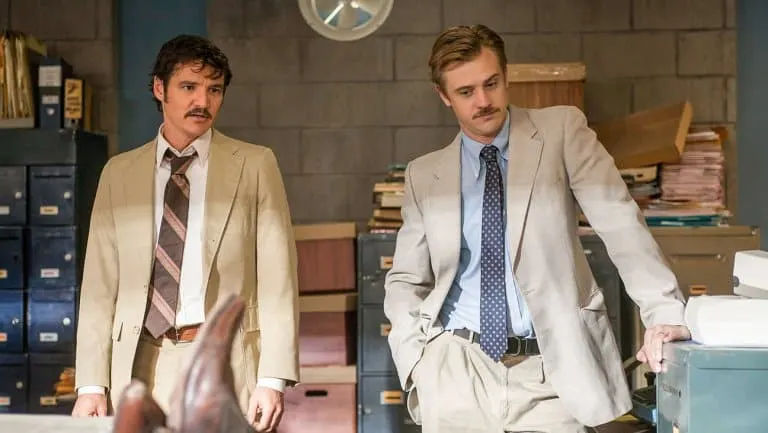 Keeping things on the illegal drug-dealing specter, Narcos is one hell of a local house customer. Beautifully shot and with Swiss-watch timing, this addictive drama on the drug trade is as historically accurate as you can get. With the beats of a particularly mesmerizing thriller, Colombia's Escobar emerges immediately as a man to be reckoned with: a thug, yes, but a sympathetic one with big, sad, puppy-dog eyes.
He's unfaithfully nice to his wife and respectful to his mom, and he even gives money to the poor. Is he so bad of a guy? As you binge-watch Narcos, awestruck, watch how Escobar builds one of history's biggest money empire. Oh! And of course, he's bad to the bone… But, you'll love watching him anyway.
3. The Wire – HBO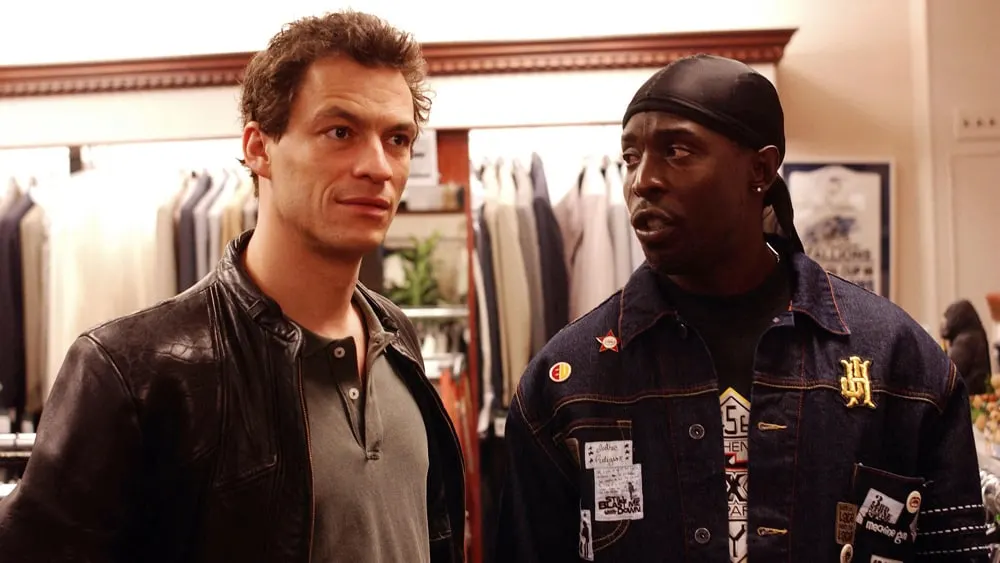 Still riding along on the drugs and crime train, The Wire has converted itself into the holy grail by mesmerizing audiences with illegal activities since its beginnings in 2002. One of Obama's all-time favorite shows, this award-winning drama still addresses many of the complex issues plaguing America's inner cities, presenting a gritty, realistic interpretation of urban life, and underscores the idea that urban crime is a product of both a socially and politically flawed society.
Moving away from the desert of New Mexico, this show centers on the Baltimore police department's ability to access criminal organizations through the use of electronics and wiretap surveillance. The series looks at government and law enforcement's inability to "win the war" against drugs, gangs, racism, poverty, and political corruption. It's straightforward by showing the uncomfortable portrayal of America's urban crisis and it's hard to forget issues.
4. Peaky Blinders – Netflix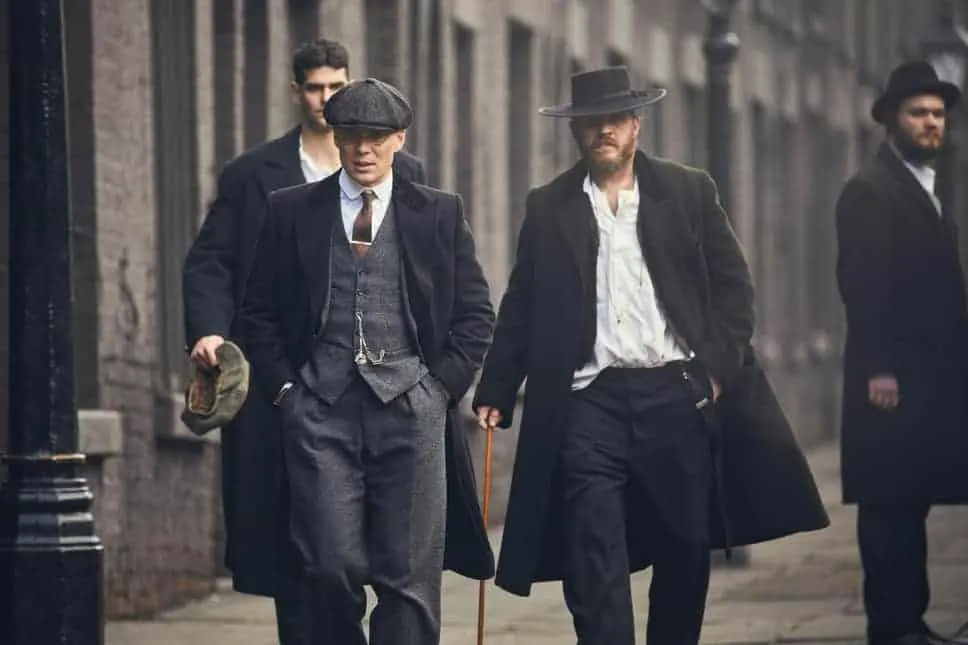 Brutal violence, sex, and drugs in Birmingham, England, 1919. This drama shows us the menacing Peaky Blinders gang, known for their lethal habit of sewing razor blades into the brims of their distinctive caps, all the better to head-butt and blinds their opponents when violence is called for.
The very first scenes let mature viewers know they're in for a treat. Peaky Blinders is full of gut-punching scenes, which zig when you expect them to zag or take the drama in an unexpected new direction. Gang stories are by now a cinematic trope. Audiences who gasped their way through The Godfather in the '70s are pretty immune to ultra-violent shocks on-screen.
So though Blinders contains plenty of brutality and violence, it's not the meat of the story as it is in lesser gang dramas. With them, the real drama stays beautifully between the characters. This rich and compelling dark story is of unusually high quality. A lush treat for cerebral, adult viewers.
5. True Detective – Netflix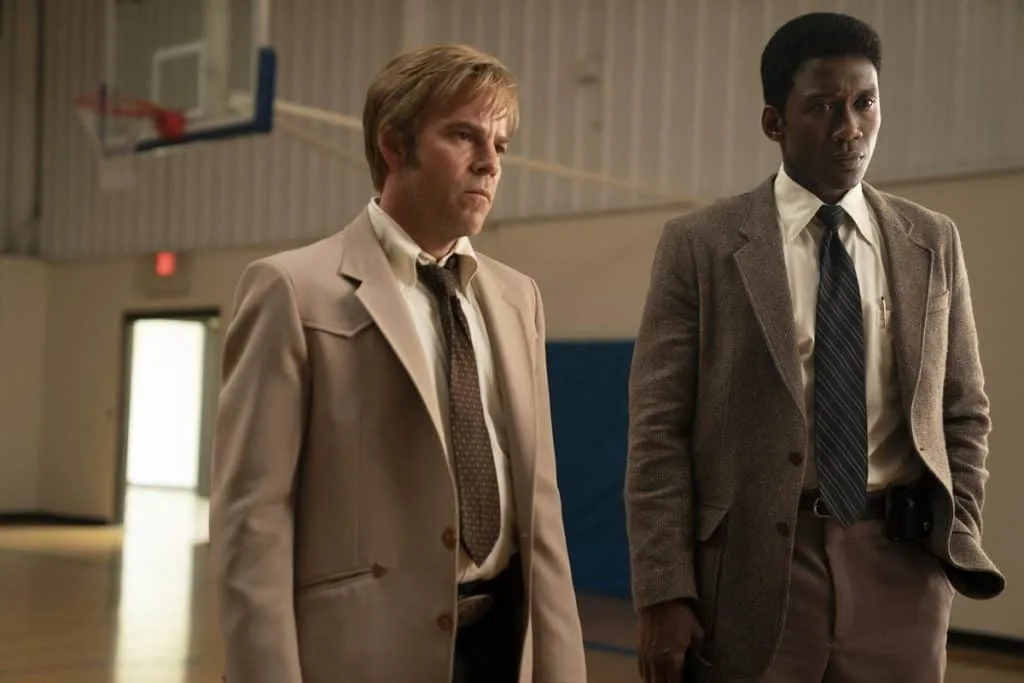 Here we have a show that is worthy of a character study, thanks to talent sling-shooting the rom-com symbol, Mr. Matthew McConaughey. This brutal cat and mouse game was named in homage to a popular true-crime rag that debuted in the 1920s, True Detective isn't necessarily a period piece, although it does play with chronological structure via a series of flashbacks that bounce viewers back and forth between decades.
It's not a traditional crime drama either, thanks to creative choices that set it apart from competing for crime shows and, in the end, make for smart, a cerebral TV that's as challenging as it is chilling. One of those choices is the decision to center each season on a separate murder case, involving different characters and casts from year to year, making it hard to predict what kids will see on-screen.
6. The Sopranos – HBO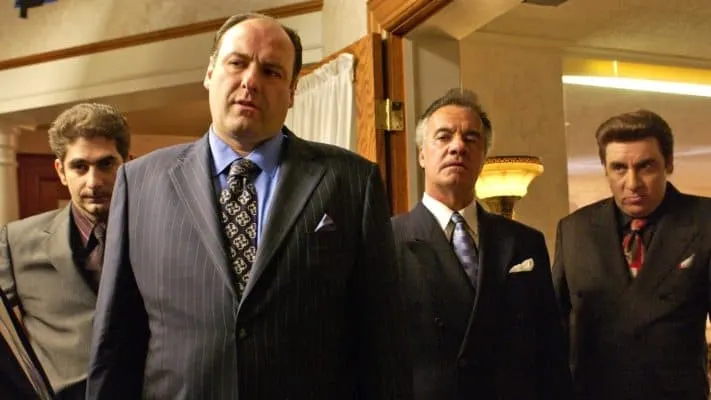 No, we haven't forgotten this all-star member of TV royalty. Not only is this show the predecessor of the second Golden Age of Television when it started in 1999, but it's also at the highest of all ranks with both critics and audiences, and thus The Sopranos being amazingly violent.
Yet the savage beatings and offhand killings seem like just another day at the office for these brutal career criminals. The viewer is quickly sucked into their schemes and roots for them to pull off every job. But this series is less about big heists than it is about the petty jealousies and personal conflicts within every family, whether they're linked by blood or by an oath of loyalty.
The extensive supporting cast of hoodlums and family members is both colorful and strong, providing endless demands on the protagonist's time, which further takes him away from his real family. This is a series that repeatedly questions the meaning of duty and the power of loyalty.
7. Twin Peaks – Amazon Prime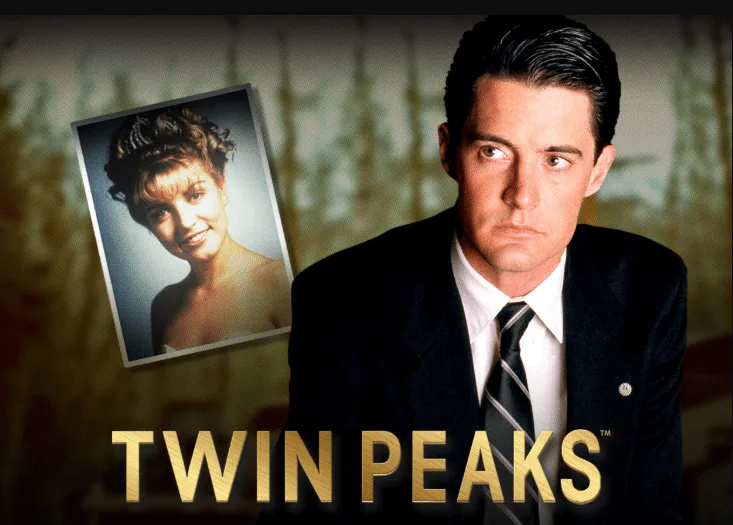 We're talking about the original one here, from 1990. Although 2017 is pretty impressive, our favorite version is the one that debuted 30 years ago (!) and the show's reputation has withstood the test of time. The genre-defying television series combined complicated subplots, excellent scripts, and impressive acting into a quirky cult hit. In only two seasons it received 17 Emmy nominations, and TV Guide rated it as one of the "Top 50 Television Shows of All Time."
The show's fantastic dark tone and occasional drugs, and violence will make Twin Peaks to be worthwhile viewing if you're coming down from the Breaking Bad. It serves also as a good introduction to David Lynch's bizarre, but often oddly satisfying brand of drama.
8. Black Mirror – Netflix
The show that translates into a glorious marriage between technology, innovation, disturbance, and societies predictable future, was created by British satirist Charlie Brooker. Black Mirror is a sci-fi anthology series that offers a humorously dark view of Western civilization by focusing on the relationship between technology and human nature.
Each season features a collection of individual vignettes with uniquely creative and uncomfortably thought-provoking narratives. It's a well-written and brilliantly produced high-concept show, and while some episodes make their point better than others, all present interesting ideas. All in all, Black Mirror offers a mature Twilight Zone-like viewing experience that is both entertaining and disturbingly captivating.
9. Westworld – HBO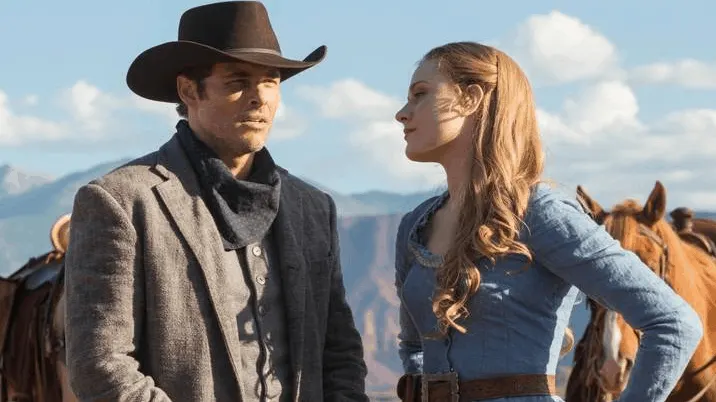 Thoughtful, twisty, and delightfully disturbing. This grim series stays on the same chapter as Black Mirror and digs into just what it means to be human and presents viewers with more questions than answers. The 1973 movie was creepy and effective but a lark, this is darker and even more troubling.
The villains aren't as easy to spot in this new version. As we watch the sympathetic "Hosts" take physical and emotional abuse from both "Newcomers" and the "Scientists" who created them, it becomes clear that no one's a hero in this show. Not the thoughtless humans, not the helpless robots, and most definitely not the cynical people who write the park's scripts and steer the Host/Newcomer interactions.
Are the makers of Westworld asking us to sympathize with robots rising against humans? They sure are. This is the best kind of sci-fi: It entertains you and makes you think.
10. Chernobyl – HBO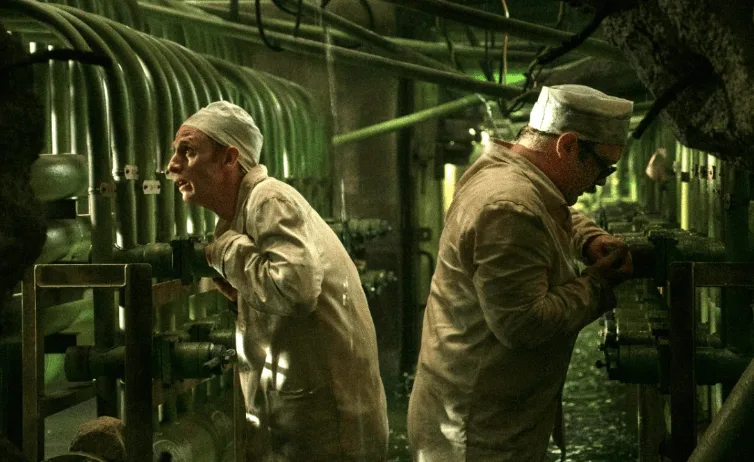 Moving away from the possible near future and going back in time, we stumble upon one of the XX Century's biggest drama. In 1986, a large nuclear explosion took place at the Chernobyl power plant in the Soviet Union. This series recounts the historical event.
This is a taut, disciplined miniseries where nearly every decision made by its characters is meaningful and suspenseful, and the magnitude of the real-life events is always looming. With historical dramas, it's always important to ask: Why are we seeing this now?
With Chernobyl, it's not difficult to see parallels between the show and modern American life: Scientists attempt to deal with a monumental environmental disaster that could kill millions of people, and at every step, they encounter roadblocks stemming from the egos of the men in charge.
11. Boardwalk Empire – HBO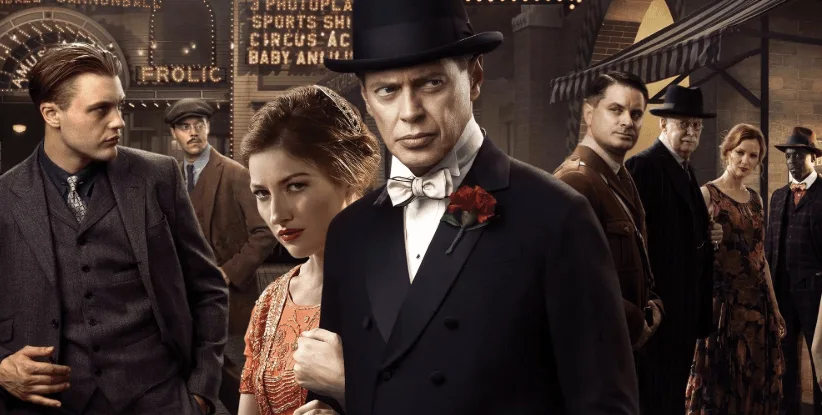 We had to stay faithful to our atmosphere, therefore, who in their right mind would leave Boardwalk Empire out of a crime-filled, drug-abusing, nasty anti-hero iconic Tv Show list? But not only that, how can you not want Steve Buscemi on your list? And we're also going even further to the past when prohibition went into effect in Atlantic City in 1920.
Our show revolves around Buscemi's character Thompson, who as always, makes the character fascinating to watch. He's playing a mob boss with a soft side. We've seen men like this many times before, who will brutally beat up a man who shows disrespect but stop to show kindness to people in need. The action in this show comes from the side deals, as Thompson's rival and underlings jostle for a piece of the action.
For Scorcese and Terrance Winter, a veteran Sopranos scriptwriter, this kind of plotting is irresistible — these are men who know how to bring gangsters to the screen. Nonetheless, perhaps the real story is Atlantic City, so very carefully reconstructed here to show off a unique time and place.
Recommended Reads: