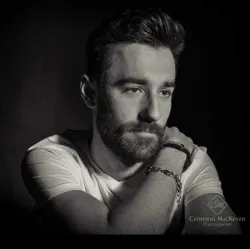 Latest posts by Callum Marshall
(see all)
Despite the fear of showing my age immediately in this article, I'm going to do it anyway. I remember not too long ago where there were just four channels on analogue TV. Meaning you watched what happened to be on and you liked it. Thankfully though, times have changed and now we have streaming services that have basically done away with the idea of scheduled programming, offering viewers a mountain of content that you literally couldn't watch in its entirety in your lifetime. There is an endless stream of content and it's constantly evolving to appease you the consumer.
Netflix was the first to offer a service of this variety and ever since it changed from LoveFilm to the service that we know today, they have only gone from strength to strength. Offering a wealth of original content that competes with any TV network out there. One such show that falls into this bracket is the brilliant story of Arsene Lupin, simply titled 'Lupin'.
You may be wondering what this show is all about. Or if you have seen this show, you may be on the lookout for shows just like it. Well, we aim to satisfy all cravings here in a guide that will fill you in on what Lupin is and also, give you a watchlist full of titles that you should check out if you want to fill the void that Lupin left. Here is our essential guide for the wonderful Netflix Original, Lupin.
What Is Lupin?
Lupin is a story based on a world-renowned gentleman thief known as Arsene Lupin. This is a fictional character that first came to be in a series of short stories that were published in 1905 by Je Sais Tout. The character would go on to be the subject of 17 novels and almost 40 novellas some of which even seen a crossover with the popular British detective Sherlock Holmes. Skip back to the 8th of January 2021 and the duo of François Uzan and George Kay have created a ten-episode drama based on the popular French thief.
The series falls into the genre of a drama, thriller, crime and a mystery series and was split into parts of five episodes, with the third batch of episodes set to come sometime in 2022. The premise of the show so far has seen the protagonist Assane move with his family to France from Senegal in search of a better future, had Lupin's father framed for the theft of a diamond necklace and he hangs himself in his cell. After this drama, we skip forward twenty-five years where Assane has taken inspiration from the Arsene Lupin book his father gave him as a child to seek vengeance.
In this series, he aims to take down the powerful and influential Pelligrini family through these newfound skills in thievery and also his quick wit and natural charm. It's a wonderful twist that naturally incorporates the novel into the world of this title perfectly and the show is well worth a watch if you haven't seen it already.
Who Are the Major Stars Of the Show?
A great story and strong script will only get you so far. You need to have the talent to make the words come to life and thankfully Lupin is a show that casts the perfect people for the roles on offer. However, you may be wondering who these talented actors are and what they have starred in aside from this Netflix thriller. Well, allow us to clear things up. Here are the main members of the cast and what they have done in their respective careers below:
Omar Sy:
We begin with Omar Sy who is the name that many will recognise amongst this cast. While Omar is of French descent, making him a great fit for this particular series, he has also found a lot of success within mainstream film. Omar has starred in some amazing movies such as X-Men: Days of Future Past, Jurassic World, Transformers: The Last Knight, Inferno and won a Cesar award for best actor for his role in The Intouchables. Since 76 million streamers watched him in Lupin it could be argued that this is his biggest role yet. However, it's clear that Omar is no stranger to Hollywood.
Ludivine Sagnier:
Now we move on to Ludivine Sagnier, an actress that name may not be as familiar as Sy but she is a talented thespian that does a lot to raise the bar and make Lupin the show that it is. Ludivine has starred in such movies as Swimming Pool and The Secret where she would win a Cesar award for best-supporting actor for each role. Plus, she also starred in the British drama, The Young Pope.
Clotilde Hesme:
Then lastly, we have Clotilde Hesme, an actor that is well known within the region of France and has been in several very well produced and captivating shows. She plays Adele in the popular series Les Revenants and she also starred in Regular Lovers and Love Songs.
The other main members of the cast include Nicole Garcia, Hervé Pierre, Antoine Gouy and Soufiane Guerrab. These actors and directors have found great success within the region of France. However, outside their home country, it's unlikely that casual film fans will be aware of their work. For all of these actors, Lupin is a breakthrough role.
What Shows Are Similar To Lupin?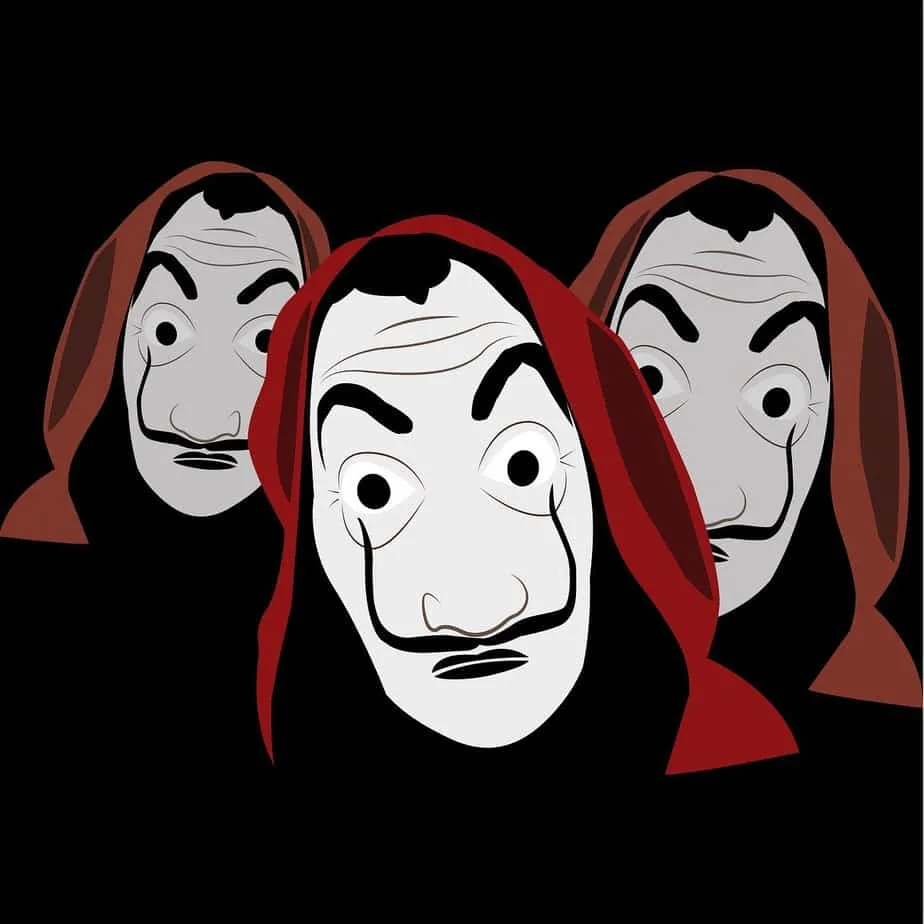 Now let's get into the meat of this article. Chances are if you have arrived here, you have ploughed through Lupin and find yourself hungry for more captivating content. You won't be satisfied unless you have something that thrills and excites on the same level as Lupin and we won't settle for suggesting anything less. So with that in mind, we have put together a selection of shows that offer similar vibes to the popular Netflix original. So check them out below and by all means binge them all as you see fit.
Also, just to clarify. Here is the criteria that constitutes these suggestions being added to this list:
Show must be a Drama, Thriller, Crime or mystery.
Shows should be paced or structured in a similar manner
Ideally, should have a setting that is heavily highlighted throughout (Through cultural touches and perhaps the use of the regional dialect)
Should be a critically well respected show.
Ideally, should feature a very intelligent and charismatic protagonist.
#1 – Safe
Hey, remember your favourite serial killer, Dexter Morgan. Well, he's back, or at least Michael.C.Hall is back and he plays the role of Tom, a surgeon whose wife mysteriously went missing a year before the events of this series. The series takes a series of dark and unexpected turns such as one of his daughters also going missing leading to a huge police investigation and the family suspecting just about everyone within their gated community.
You would think that being part of the upper classes of society would protect you. However, what if the danger lives right within the heart of your gated community? This is a great series and one that will keep you on your toes right until the end. Plus, it only runs for one season so you could easily see this one off if you dedicate a whole weekend to it. This one can be streamed on Netflix so you won't have to hunt too hard to find it.
#2 – Behind Your Eyes
Now, we have behind your eyes, another mystery thriller with just a hint of sci-fi but don't let that put you off. It's a very small portion of the series and it is still very much a series that has the same style and pacing as Lupin. This series is a little bit of a slow burner as you are acquainted with the protagonist who is having an affair with the psychiatrist which she works as a receptionist for. She soon realises that she has got involved with the wrong man as his wife is a very intense and very unhinged lady.
This story unravels fast from here and will see you learn more about Adele and David's relationship, watch Adele try to balance this chaos while caring for her child and this all leads up to one of the darkest and unexpected endings that we have seen for some time. It's unmissable TV and it's available to stream on Netflix right now and it's only one season. So be sure to check it out
#3 – Money Heist
Arguably the closest show to Lupin in terms of a direct comparison. Money Heist is a dubbed show that originates from Spain, so you have a show which showcases another culture and gives the viewer to option to pick up snippets of a new language. Then it also revolves around a plot that fixates on thievery. A series of career criminals plan to rob a bank and commit one of the biggest heists in history, which Arsene Lupin would probably love to be a part of.
Then as for the twists and turns, this series is jam-packed full of them. This show breaks down the backstories of each thief, showcases the dynamic between the thieves and the hostages beautifully, does an excellent job of weaving together a very intricate and finely tuned story and best of all, every single episode has at least one moment that will have you audibly gasping. It has the same tension which Prison Break offers. Will they get out? Won't they? We guess you will have to hop on to Netflix to find out.
#4 – The Stranger
Do you want more thrillers? Well, we have more and the next one on the list is The Stranger, a series that much like Safe, was based on a novel by Harlan Coben. This series sees Adam Price, a suburban family man confronted by a stranger in a baseball cap. She claims to know deep and dark secrets about his family and gives Adam all the tools he needs to pull the thread and find out that the happy suburban life he's been living might not be as perfect as it seems.
The series begins with Adam trying to find out why his wife has been lying and just who the stranger is. However, the circle of influence expands rapidly and before long, the mystery unfolds bring death and destruction in its wake. Now, doesn't that sound like great TV? We think so too and if you liked Lupin, we guarantee you will like this. Plus, again, only one season so set a weekend aside and get this one done and dusted.
#5 – Sherlock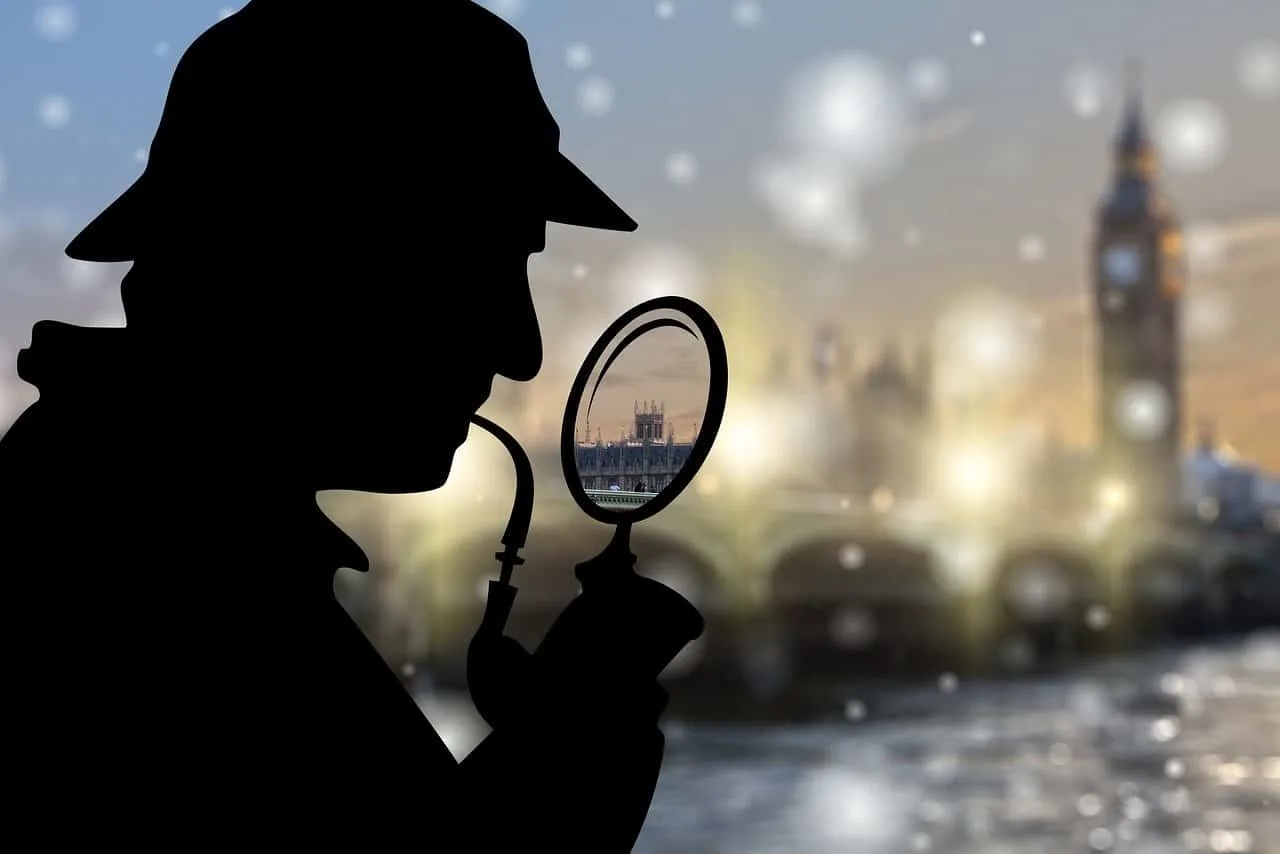 We think that since Arsene Lupin himself had a crossover novel with the famous detective from Old Blighty, it's only right that we include the more modern Sherlock series on this list. Not just because of this coincidence but also because the shows have the same vibe. Both shows follow a man with an almost superhuman ability, one being thievery, one being perception and intellect Plus, the shows also see mysteries being solved and plots spiralling out of control before concluding in a beautiful crescendo of drama.
Sherlock is one of the bigger investments of time on this list as each episode is about 90 minutes which is practically a movie. However, there are only 6 episodes to a season so you'll be thankful for the long run times when the show inevitably hooks you in with its captivating content. Plus, the show stars the duo of Benedict Cumberbatch and Martin Freeman. What more could you ask for? You can catch this one on BBC Iplayer or Netflix.
#6 – Killing Eve
Here comes another BBC drama that has reached global acclaim. This drama follows Eve, an MI5 spy that is highly intelligent but intimately just wants to live a normal life. However, it seems that won't be possible as career killer Villanelle has taken a liking to her in the way a cat takes a liking for its food, toying with it before the kill. Eve is hell-bent on capturing the charismatic killer before she gets her but as you would expect, things aren't going to be that simple for her.
This series is tense, humorous, gritty and action-packed, offering more than most shows can even dream of providing. So if you somehow managed to miss this truly unique British drama, you need to sit down in front of your biggest screen and binge this excellent series now.
#7 – Ozark
Ok, so let's approach this as a checklist. Have you got organised crime in this series? Check. Have you got a star-studded cast that brings the incredible writing to life? Absolutely. Does this series have a narrative that constantly keeps the viewer on their toes and keeps them guessing? You bet. What about the characters? Are they deep, nuanced and well written? Check again. Ozark is a thriller that follows Marty Byrde, a professional money laundering expert that is on the brink of death after his associates try to syphon some funds from the leader of the operation.
However, luckily (or not so luckily) for Marty, he manages to persuade the leader to let him live so long as he launders more money than ever before while living in the Ozarks, a sleepy summer resort with colourful characters and more problems to add to Marty's growing list of concerns. This is a fantastic series, has multiple seasons to keep you busy and they are all available on Netflix, so be sure to check this one out.
#8 – Peaky Blinders
We head back to the BBC once again and this one is perhaps one of the best-known series that the BBC has produced in this modern era of television. Peaky Blinders is a series based in the English city of Birmingham and follows Tommy Shelby and his organised crime gang as they aim to take over the city and make riches for themselves in the aftermath of the first world war. However, the Royal Irish Constabulary sent over from Belfast, Northern Ireland to deal with this family will see to it that it won't be a walk in the park for Shelby and his men.
This show is loosely based on the real-world crime family that operated from 1890 through to the 20th century, has multiple series already in the bank, casts stars such as Cillian Murphy and Tom Hardy, offers one of the most cohesive and thrilling period dramas that you will find. Plus, it's the reason that middle-aged men are walking the streets in Baker Boy caps. If this show can command enough power to convince grown men they look good doing this, then surely it's worth at least a look.
#9 – The Sinner
Now we have The Sinner, a thriller series that takes the American Horror Story approach and offers a series of separate thriller stories split across different seasons with Pullman the detective being the mainstay of the series. The first season is based on the Petra Hammesfahr novel of the same name. However, every other season offers a completely new storyline which is at least on par with the gripping initial season.
It's hard to give a synopsis of this one simply because the story is ever-changing. However, what we can guarantee is that fans of Lupin will love this one thanks to the thrills and spills that it provides. Plus, there is a song that plays a vital role in the first season and its one that you should immediately add to your Spotify playlist. Which is reason alone to check this one out. You'll find The Sinner on Netflix right now.
#10 – Good Girls
Then lastly, to offer a little bit of levity after a list filled with intense scenes, murder, mystery and hearty helpings of violence, you can watch Good Girls. This is a series that follows the trio Beth, Annie and Ruby as they band together to free themselves from the burden of their respective financial struggles by robbing a local grocery store for cash. However, although they didn't go looking to become career criminals, the plot that unfolds leaves them with little choice but to roll with the punches.
Good Girls is like Lupin in the way Disaster Movie is like Scream. It's almost like a parody of an organised crime drama. It offers comedy, drama, tense moments and a wonderful story all in one neat package. So if you are all tuckered out after all those intense thrillers with no off-ramps, Good Girls might just be the cooldown you need.
Which is the Best?
This is tough, simply because most of these dramas and thrillers are award-winning shows and all offer something completely unique. However, if we were going to pick just one for Lupin fans to watch, it would be Money Heist. This show is the closest match in terms of content to Lupin and offers a thrilling storyline that you simply can't predict. The Professor is a phenomenal character with many similarities to Assane and also, Money Heist has multiple seasons with the sixth just dropping less than a week ago so there is no time like the present to get involved with this show. We would obviously urge you to try all the shows above but if time is precious, Money Heist is the way to go.
Shows if you are Loopy For Lupin!
As you can see from the information above, Lupin is an excellent show and unique in its own right. However, there is a wide range of shows on offer that provide fans with some of the same traits and characteristics of this great French thriller. We hope that this list helps you pick your next show and keeps you entertained for many weeks to come. There is just nothing like binging an intense thriller and much like Lupin, all these shows will leave your jaw on the floor.
FAQ Section
Question: Was Arsene Lupin a Real Person?
Answer: No. Arsene Lupin was a fictitious character that was created for a series of short stories in the early 1900s. While some characters out there are based loosely on true stories and major cultural figures, we are afraid that this is not the case here. However, interestingly, Arsene Lupin was the original name of this character. However, a politician from the era when these stories came to prominence protested against the name and thus it was changed to Arsene, so in a sense, he was based on a real-world figure.
Question: What Does It Mean If a Show Is Dubbed?
Answer: When a show is dubbed, this means that the actors and the footage shown on screen will be shown in a different language. So the audio will not match up with the lip movements and often the gestures on screen. However, thanks to the dub, voice actors will record audio that will be matched up as closely to what is going on in the scene and will allow viewers to watch while enjoying dialogue in their native language. However, some prefer to watch in the original language and read subtitles. It's a matter of preference but it's always nice to have the option available.
Question: What is the Detective Drama With a Similar Name?
Answer: You might feel silly asking but it's actually a very common question. Not only because of the name but because both of these shows feature strong, black male leads. You are most likely thinking of the British detective drama Luther. This stars the front runner for the role of the next James Bond, Mr Idris Elba. This follows a troubled but brilliant detective as he works outside the law to solve cases that would be just too complex for the common detective to crack. This show is incidentally also worth a watch.
So that is our guide explaining what Lupin is and what shows you will enjoy if you liked Lupin. What did you make of this guide? Was this helpful and informative for you? What other guides like this would you like to see in the future? Let us know in the comments section below and as always, thank you for reading.
Looking for more interesting readings? Check out: