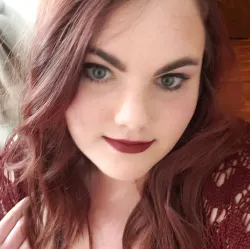 Latest posts by Miah Schmahl
(see all)
The Office is a hit mockumentary sitcom that aired from 2005 to 2013 on NBC. The Office is an American adaptation of a BBC series from the same name, the show was adapted by Greg Daniels whose credits include Saturday Night Live King of the Hill and The Simpsons.
The Office showcases a group of employees who work for the fictional Dunder-Mifflin Paper Company in their Scranton, PA office and focuses on their lives and interpersonal relationships.
Using a single camera set up the show is filmed documentary style and captures the employee's lives as they try to keep the paper company from closing their branch.
Some of the characters include Michael Scott (Steve Carrell) the branch manager, Dwight Shrute (Rainn Wilson) the top salesman for the branch and a man who takes his job seriously, Jim Halpert (John Krasinksi)the funny bored employee who is up to shenanigans, Pam Beesly (Jenna Fischer) the receptionist and lastly Ryan (B.J. Novak) who is a laid back quiet temp.
The Good Place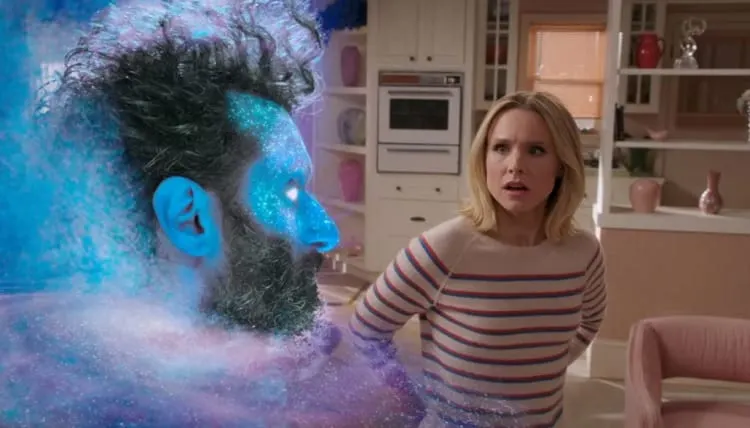 Comedy
Aired on NBC
Single Camera Setup
The Good Place is a fantasy comedy tv series that was created by Michael Schur and premiered on NBC from 2016 to 2020 for a total of four seasons. The initial plot of the series follows Elenor Shellstrop played by Kristen Bell as she finds herself in The Good Place following her death.
The Good Place is a heaven-like utopia that is run by Michael (Ted Danson), an afterlife architect, and his AI Janet (D'Arcy Carden). The Good Place is highly selective and only those who are assigned the highest moral score upon death are awarded a place there.
Eleanor quickly realizes that she was sent there by mistake and now must try to blend in and hide her past behavior and become a better person.
Community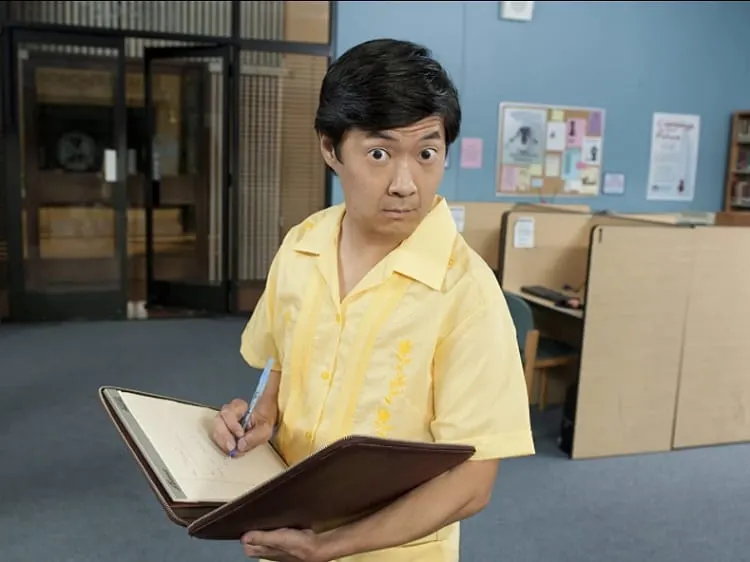 Sitcom Comedy
Aired on NBC
Ensemble Cast
Community is a comedy sitcom created by Dan Harmon and ran from 2009 to 2015 for a total of six seasons on NBC. The show's plot follows Jeff Winger played by Joel McHale who is disbarred and suspended from his law firm because he lied about possessing a bachelor's degree from Columbia University.
He must now earn his legitimate degree by enrolling in the fictional Greendale Community College in Colorado. He decides to run a study group in order to woo his classmate Britta Perry (Gillian Jacobs). Britta invites Abed Nadir (Danny Pudi) to the study group who then invites four other students.
A religious single mother Shirley Bennet (Yvette Nicole Brown), overachiever Annie Edison (Alison Brie), former high school football star Troy Barnes (Donald Glover), and elderly millionaire Pierce Hawthrone (Chevy Chase).
The group quickly becomes close friends and the show follows them as they go on many misadventures and shenanigans.
Scrubs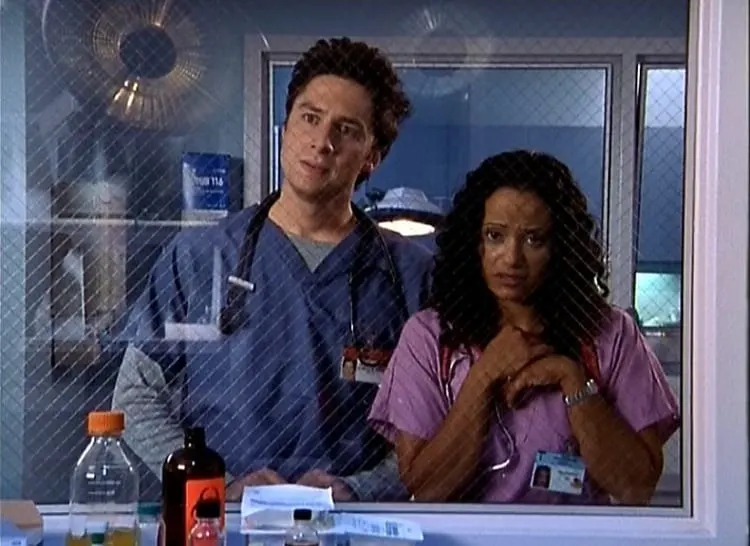 Originally aired on NBC
Comedy
Single Camera setup
Scrubs is a hit medical comedy-drama that originally aired on NBC from 2001 to 2010. The show has a total of eight original seasons with the ninth season acting as a spin-off that is titled Scrubs: Med School.
The show mainly focuses on the viewpoint of the main character and narrator Dr. John Michal Dorian otherwise known as J.D. who is played by Zach Braff. The first season begins with J.D. and his roommate Turk (Donald Faison), a surgical intern starting the first day of their medical internship at the fictional Sacred Heart Hospital.
The show follows them through medical careers and professional lives. The rest of the cast includes neurotic perfectionist Elliot Reed (Sarah Chalke) who is also an intern, Carla Espinosa (Judy Reyes) a nurse at the hospital, Perry Cox (John C. McGinley) J.D.'s poor tempered idol and occasional mentor, Janitor (Neil Flynn) the hospital custodian who both despises and looks up to J.D. and lastly Bob Kelso (Ken Jenkins) the hospitals Chief of Medicine who puts on the appearance of being uncaring and selfish but also wants the best for his patients.
Arrested Development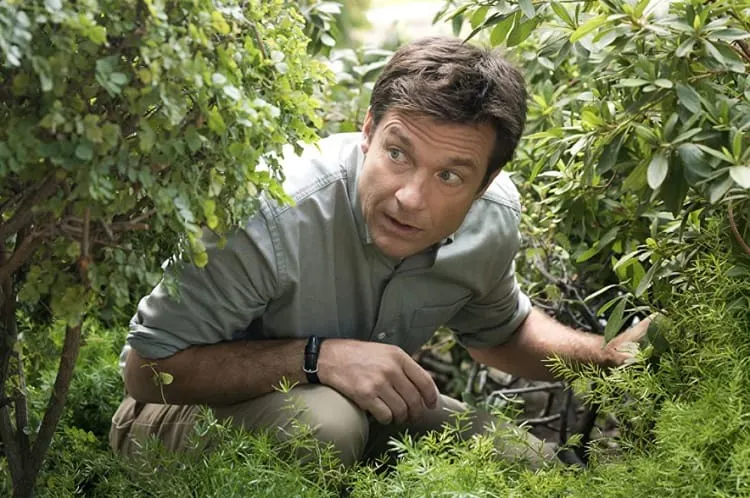 Sitcom
Single-Camera
Ensemble Cast
Arrested Development is a sitcom created by Mitchell Hurwitz and aired on Fox for three seasons from 2003 to 2006 and then on Netflix for the fourth and fifth seasons. The show officially ended in 2019. The show focuses on the Bluth family who are real estate developers in Orange County, California.
The show opens with the family finding they are now penniless and their assets have been frozen. They move into a model home that was leftover from a recent real estate deal.
The patriarch of the family George Bluth (Jeffrey Tambor) has found himself in jail, while his wife Lucille (Jessica Walter) and daughter Lindsay (Portia de Rossi) are struggling to adjust to their new circumstances. Buster (Tony Hale) is the youngest son who lives at home and struggles with mental health.
Lindsay is married to Tobias Funke (David Cross) who is a psychiatrist turned actor and they have a daughter Mae (Alia Shawkat). Lastly, Michael (Jason Bateman) and his son George Michael (Micheal Cera) are left to deal with the family mess despite wanting nothing more than to leave their weird family behind.
Parks & Recreations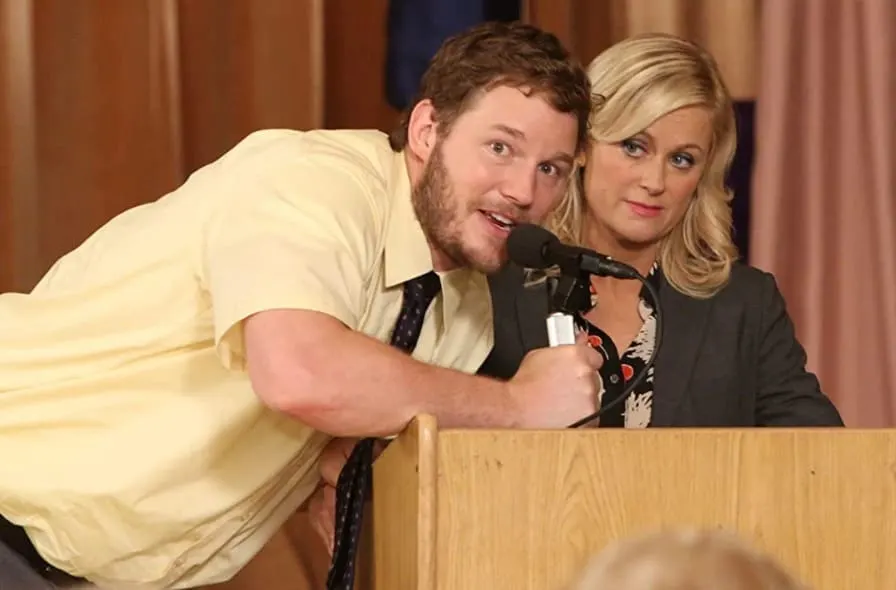 Mockumentary sitcom
Aired on NBC
Created by Greg Daniels
Parks and Recreation or Parks and Rec is a political mockumentary satire sitcom created by Greg Daniels and Michael Schur. The show aired on NBC from 2009 to 2015 for a total of seven seasons.
The show focuses on Leslie Knope (Amy Poehler), a mid-level employee at the Indiana Parks and Recreation Department in fictional Pawnee Indiana. Her goal is to make her town beautiful by turning an abandoned construction site into a community garden.
She faces government red tape, selfish neighbors, and other challenges in her fight for a community park. Additionally, her colleagues are of very little help.
Tom Haverford (Aziz Ansari) is happy to both undermine her efforts and help her depending on the personal gain attached to the task and her boss Ron Swanson (Nick Offerman) is extremely anti-government, even though he works for the government.
Brooklyn Nine-Nine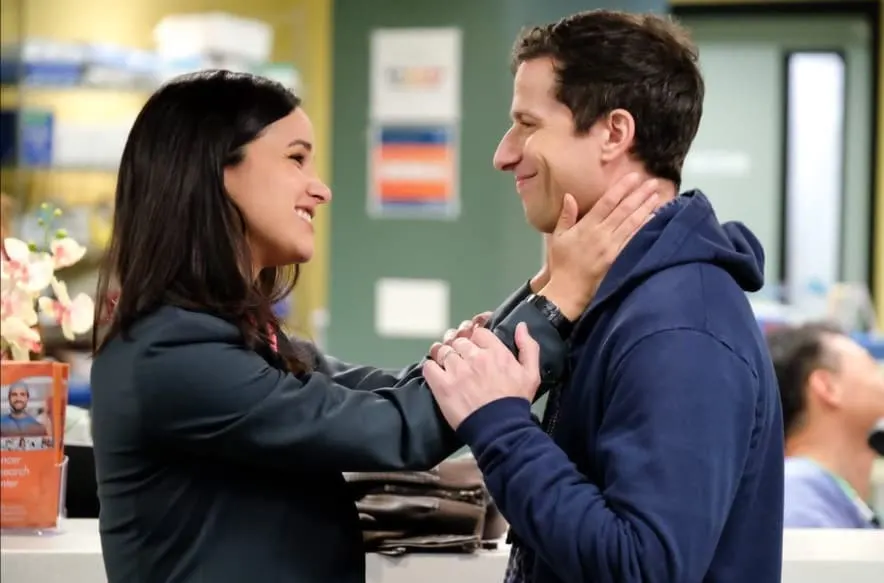 Sitcom
Workplace comedy
Aired on NBC
Brooklyn Nine-Nine is a police workplace comedy created by Dan Goor and Michael Schur. The series ran from 2013 to 2018 on Fox before being canceled after five seasons. NBC then picked up the show for the final three seasons. The eighth final season will air in late 2021 or early 2022.
The series focuses on Jake Peralta (Andy Samberg), a talented and immature NYPD detective for Brooklyn's fictional 99th precinct. Jake often finds himself at odds with his commanding officer Captain Raymond Holt (Andre Braugher) who takes his job very seriously.
The rest of the team includes Amy Santiago (Melissa Fumero), a by-the-book detective, and Charles Boyle (Joe Lo Truglio), Jake's best friend. Rosa Diaz (Stephanie Beatriz) is an apathetic and aggressive detective.
Michael Hitchcock (Dirk Blocker) and Norm Scully (Joel McKinnon Miller) round out the group as a team of legendary turned incompetent and lazy detectives. The show also features Gina Linetti (Chelsea Peretti), a civilian administrator who greatly dislikes her job, and Sergeant Terry Jeffords (Terry Crews) who is a gentle giant and family man.
New Girl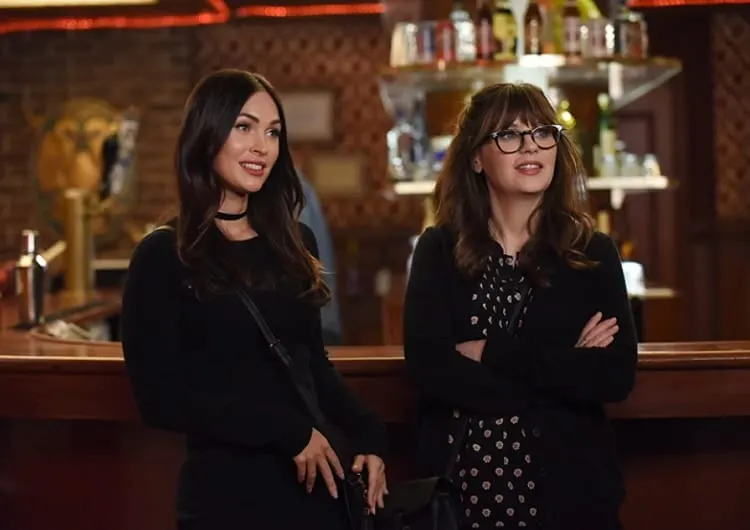 Sitcom
Single Camera Setup
Ensemble Cast
New Girl is a sitcom created by Elizabeth Meriwether and aired on Fox from 2011 to 2018 for a total of seven seasons. The show focuses on a quirky teacher Jessica Day (Zooey Deschanel) who finds herself in need of a place to live after catching her long-term boyfriend cheating on her.
She moves into a Los Angeles loft with three roommates, Nick (Jake Johnson) a grumpy almost lawyer turned bartender, Schmidt (Max Greenfield) a neurotic marketing employee who is arguably the most successful of the group, Winston (Lamorne Morris) who returns from Latvia where he was a professional basketball player and must reintegrate into everyday society and lastly their former roommate Coach (Damon Wayans Jr.) a personal trainer who leaves the loft after the first episode to live with his girlfriend.
The show follows the group as they live their lives, fall in love, make career decisions and grow up.
The IT Crowd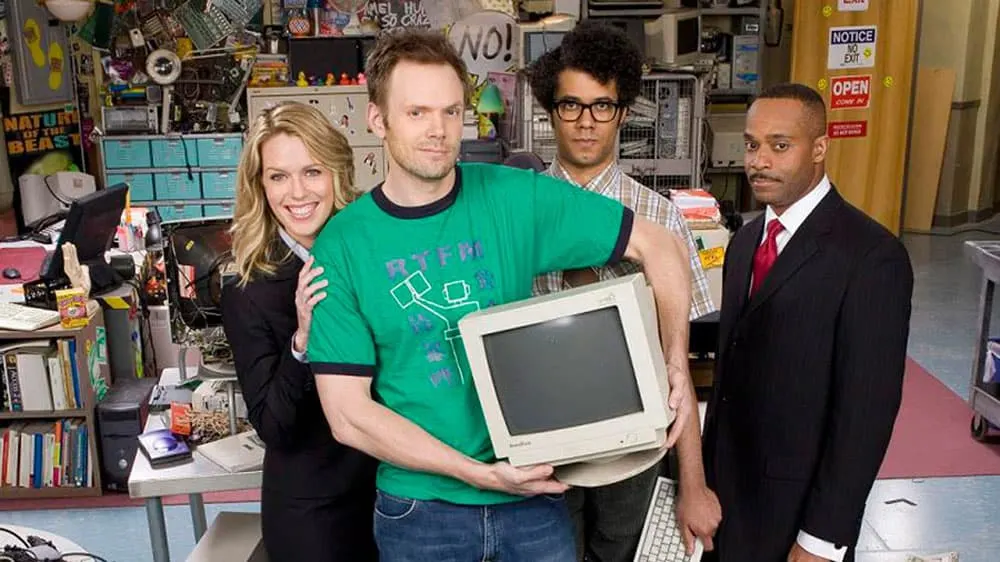 Sitcom
Workplace Comedy
Ensemble Cast
The It Crowd is a British sitcom created by Graham Lineham and ran on Channel 4 in the UK from 2006 to 2013. The show focuses on the three IT staff members of fictional Reynholm Industries in London.
Jen Barber (Katherine Parkinson) is the manager of the group and was hired because she claimed to have a lot of experience with computers despite not actually knowing anything about them.
Roy Trenneman (Chris O'Dowd) is an IT technician from Ireland, he dislikes his job but enjoys distracting his workmates. Maurice Moss (Richard Ayoade) is a highly intelligent computer programmer that seriously lacks social skills.
Derry Girls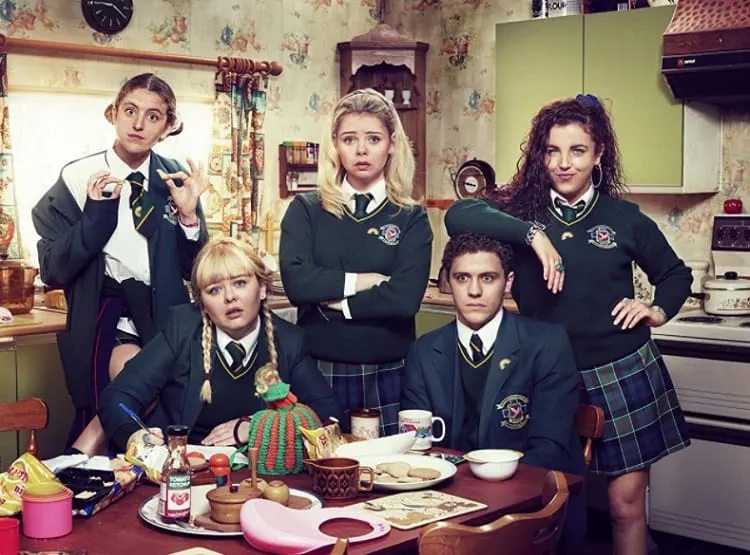 Sitcom
Single Camera
Ensemble Cast
Derry Girls is an Irish sitcom created and written by Lisa McGee. The show has aired on Channel 4 for two seasons with the third season currently on hold due to COVID-19 considerations.
The show focuses on three friends Erin (Saoirse-Monica Jackson), Orla (Louisa Harland), Clare (Nicola Coughlan), and Mitchell (Jamie-Lee O'Donnell) as they attend a Girls Catholic Secondary School.
The setting is set in the 90s towards the end of the Troubles in Derry, a real-life event that consisted of riots and violence over civil rights and religion. While the show deals with serious events it retains its humor and lightheartedness.
The show is one of the most-watched in Northern Ireland and appreciated for honesty about life and the struggles during that time.
Unbreakable Kimmy Schmidt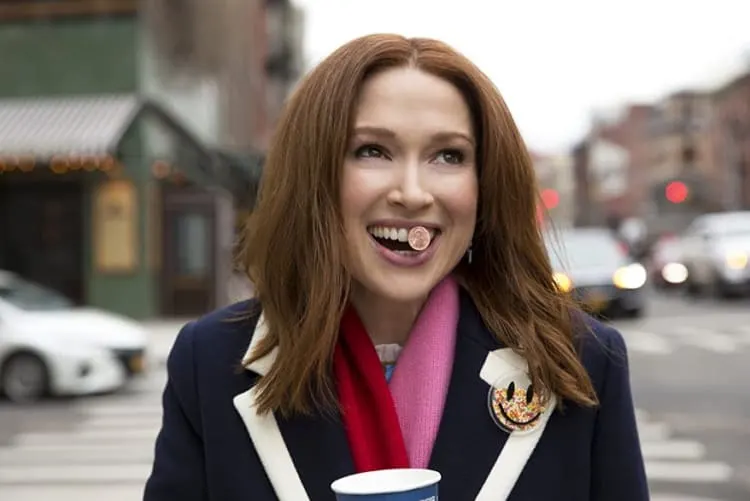 Sitcom
Ellie Kemper
Has been described as the love child between The Office and 30 Rock
 
Unbreakable Kimmy Schmidt is a sitcom that aired on Netflix and ran for four seasons plus an interactive special. The show focuses on Kimmy Schmidt (Ellie Kemper) after she is rescued from a doomsday cult in the town of Durnsville, Indiana.
She was held with three other women by a man named Reverend Richard Wayne Gary Wayne (Jon Hamm) for 15 years. Kimmy decides to relocate to New York where she quickly finds a job, a roommate and makes a few friends along the way.
FAQs
Question: Where can I watch the Office?
Answer: The Office is currently streaming on Peacock TV, a streaming service for NBC. It costs 5 dollars a month for ad-free streaming and live access to a lot of different sports. I actually really enjoy this streaming platform.
Question: Has The Office won any rewards?
Answer: Yes, the office has won five Emmy awards, two Screen Actors Guild Awards, a Peabody Award, and named the best TV series by American Film Institute twice in 2006 and 2008.
Question: What cultural impact has The Office had?
Answer: Besides being a favorite among a lot of people and many people's comfort show The Office has had a farther reach in the town of Scranton, PA which was revitalized thanks to the show. They now hold a The Office convention downtime with notable landmarks serving as venues. Dunder Mifflin's logos are seen throughout the town.
Final Thoughts
The Office is a hit tv show with a cult-like following and a massive upset when it was removed from Netflix. It's easy to see why the show is so popular, it's funny, relatable, and just quirky enough to keep your attention.
If you've binged The Office and want something fresh that still gives similar The Office vibes then check out any of these tv shows. Parks and Rec is the most similarly styled show but with its own quirkiness and storylines.
While other shows have a different feel and atmosphere they still bring related humor into the lives of many. My personal favorite show on this list is New Girls followed by the IT Crowd and Scrubs. Each of these shows brings some amazing humor and wacky to heartfelt storylines.