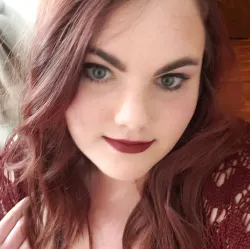 Latest posts by Miah Schmahl
(see all)
My passive pass times jump from music to watching TV. I love sitting down with a good series or an exciting movie and becoming enchanted by the storyline and mystery. It's a hobby and a relaxing one at that! Showtime and HBO Max are both streaming services I've used and frequent, depending on my mood.
Each has its strengths and weaknesses, but only one can come out the winner in this Showtime vs HBO Max article! Hint, who owns the rights to Harry Potter?
Bottom Line Up Front: I know this, you know this, the internet knew this going into the article, but HBO Max wins hands down. Just in sheer content quality and quantity. I could spend months watching HBO Max's library content and not even scratch the surface. Showtime has its place in the streaming world. Their originals are excellent and always engaging, and their sports section is great for boxing or MMA fans.
Main Differences Between Showtime vs Max
Showtime has live tv, whereas HBO Max has newer content
Showtime has a smaller library, whereas HBO Maxs library is both large and up to date
Showtime has an all-inclusive plan with one price, whereas HBO Max has two pricing tiers with different benefits
Max has more diversity in its content and better organization, whereas Showtime doesn't quite hit the mark
Showtime offers a free trial, whereas HBO Max does not
Showtime vs Max at a Glance
For another look at the key trade-offs I see between Max vs Showtime, here's a comparison of the key features:
| Feature | Showtime | Max |
| --- | --- | --- |
| Content | Showtime offers a wide array of content, including all the cable channel's best titles, critically acclaimed series, documentaries, and films. | Max combines HBO's content with Discovery+, providing a comprehensive entertainment package that includes popular movies, series, and documentaries. |
| Price | Showtime's subscription is more expensive ($11.99/month), which might be a con for budget-conscious viewers. | Max, even with its combination of HBO and Discovery+, is more affordable WITH ads at $9.99/month BUT more expensive without at $14.99/month |
| Accessibility | Showtime is accessible across a wide range of devices, including smartphones, tablets, smart TVs, and gaming consoles. | Similarly, Max is also available on various platforms, providing flexibility for users. |
| Original Content | Showtime is known for its original content like "Homeland," "Billions," and "Dexter" with 90+ shows and 550+ movies. | Max boasts a wider range of original content, including "Game of Thrones," "Westworld," and "Euphoria" with 340+ shows and 1,600+ movies. |
| User Interface | Showtime provides a user-friendly interface, making it easy for subscribers to navigate through the content. | Max also provides a user-friendly interface but with a more modern and visually appealing design. |
| Membership Benefits | Showtime offers a free trial, allowing users to explore the platform before deciding to subscribe. | Max currently does not offer a free trial but has a vast library of content that may justify the cost. |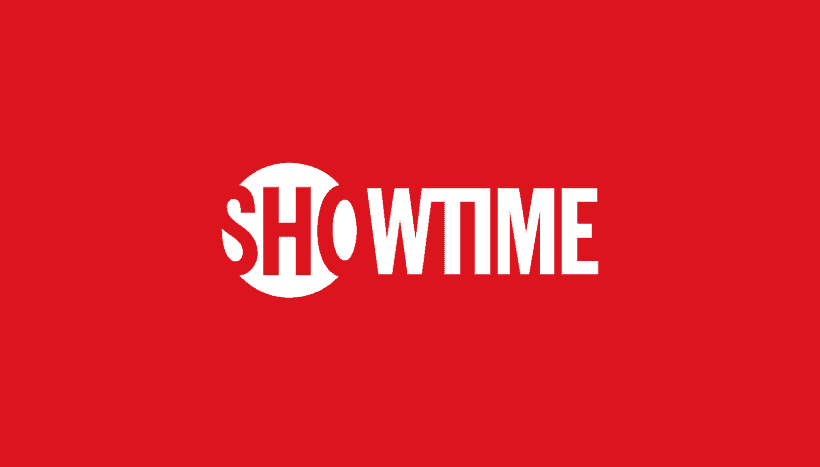 Showtime has a great bundle of features, including live streaming TV, some of the best original series currently streaming, and some late-night content for the adults. However, outside of their original series, I rarely find much on Showtime that I want to watch. In fact, it's the one that goes the least used out of all of the streaming services I use (it's a lot, I'll admit). I find myself reaching for Showtime only if I'm actively watching one of their originals. Occasionally I'll find a movie I haven't seen in a while.
Content Library
Showtime has a wide variety of content, but the library feels very small. Maybe I'm biased because I've had access to a Plex server with more content, but I struggle to find interesting content in some of my favorite genres. That's not to say Showtime is devoid of good content, not at all. They just lack the amount of, say, Netflix or HBO Max, but this is likely due to being a smaller network.
While Showtime may lack quantity, they make up for with the quality of their original series. Seriously, I'm still talking about Yellowjackets, and it's been months since the finale. Some of my other favorite shows are The Tudors, The United States of Tara, Dexter, and of course, Shameless. But overall, they have several exciting shows and original series.
Their movie selection is lacking a bit more and where Showtime Networks Inc ultimately loses the most against HBO Max. To be entirely fair, it's tough to compete with HBO Max in terms of movies when they have access to some of the most sought-after. They have some of my favorites like Kinky Boots, Minority Report, and Byzantium. Along with several classics like Misery, Labyrinth, Pulp Fiction, and Bill and Teds Excellent Adventure.
One notable annoyance in the movie section is that sequels are available, but originals are not. This is a pet peeve for me because if I want to have a marathon, I need to track down the original on another service. But I also understand that licensing has limitations; however, I'm still going to be annoyed by it.
Their sports section is heavily geared towards MMA and Boxing, which is a plus for fans of those sports. Showtime has another exciting feature that I think is worth drawing attention to. If you are a fan of MMA or wrestling and boxing in general, then their PPV option allows you to purchase fights and watch them.
This is a separate charge from the Showtime subscription and can cost quite a bit. But for those that want to watch the fights easily, it's a great way to do so. Admittedly I've been pulled into a few fight nights with the neighbors and definitely love how easy it is to pull up the app and press play. Our prior system was to stream it using a browser extension, which was unreliable at best.
Live TV is another option available on the app that allows you to watch what is currently being played on cable on your computer, phone, or tablet. It is included in the original plan, unlike other services, which makes Showtime pretty well-rounded in terms of price and quality.
Overall the content library is small and quickly exhausted, but what is there is high quality. The most value comes from their original series and sports; if those are your jams, this is a good service!
User Interface & App Availability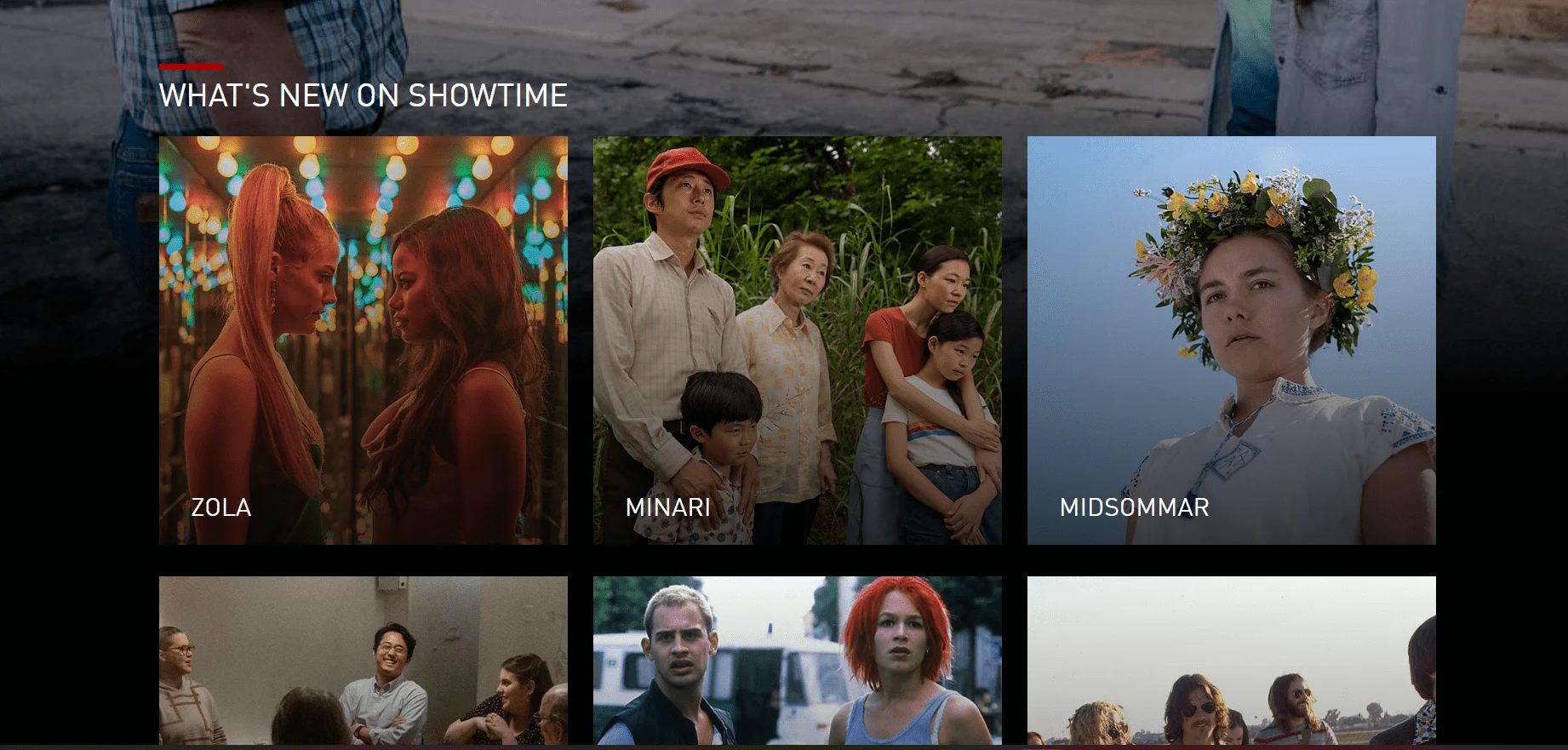 App functionality is huge in the streaming world. I've used the Showtime app on the AmazonFireTV platform and the computer at www.showtime.com. I found the app easy enough to navigate on the computer. Once logged in, the categories are displayed at the top, and drop-downs will take you to specific genres.
The main page is a little lacking, with their featured shows displayed in a rolling banner across the top and your resume watching queue displayed underneath. Unlike other services that display a large portion of their content up front, Showtime keeps it hidden behind the top menu and drop-downs. I'll let you decide if this is a feature or a bug.
Streaming is smooth with few to no hiccups, I've watched the entirety of YellowJackets 2…er 3 times now, and I've never had a problem. The TV is usually a rougher experience. My experience may not be the same for everyone due to several factors. My TV is old, and I use a first-gen Fire Cube to use AmazonFireTV. These came out before I came out, if you know what I mean.
Occasionally the app will be slow to open or won't open. It can also be challenging to search for different titles, but I haven't figured out if that is due to the age of my hardware, the remote, or simply the app itself. A new TV is in the future, so I suspect I'll find the answer!
Navigation is easy enough; the bulk of the menu is hidden until you press the left arrow. The home screen and content categorization are the same across both platforms, no surprises in store here.
Showtime is available on several different platforms and mobile devices:
Amazon Fire TV (and Amazon Prime ecosystem)
AndroidTV
Apple TV
Chromecast
LG
Roku
Samsung
Gaming platforms like Oculus, XboxOne, PS4
Apple, Android TV, and Amazon mobile devices
Showtime Plans & Pricing
Showtime costs $10.99/month or $99/year and comes with a 30-day free trial. There is only one plan, so you don't have to decide between commercials or saving a few bucks a month. You will be able to stream on three separate devices at the same time and be signed into as many as five. I find this a fair cost for the service and what it offers.
Many streaming services partner with cable providers, so you have access to different channels on-demand platforms, as long as you subscribe to live channels through the cable company at least. Showtime is no different; they partner with various cable companies from extensive services like Spectrum, DirectTV, AT&T, and Dish. You can also bundle the service with an existing Hulu or Prime Video subscription for the same price you would pay through Showtime.
If you are a student, you are in for a sweet deal. Spotify student bundles their premium music service, Showtime, and Hulu in one convenient package of $5 bucks. Honestly, these companies understand students' need to chill out with their music and tv. I'll admit these services have gotten me through a lot of late-night studying.
Pros
Well price for features and library
Amazing Originals
Only one plan with no ads
Student discount through Spotify
Easy-to-use platform
Cons
Small content library
Frontpage only displays the content you've watched and featured shows; it feels like an attempt to hide their smaller library.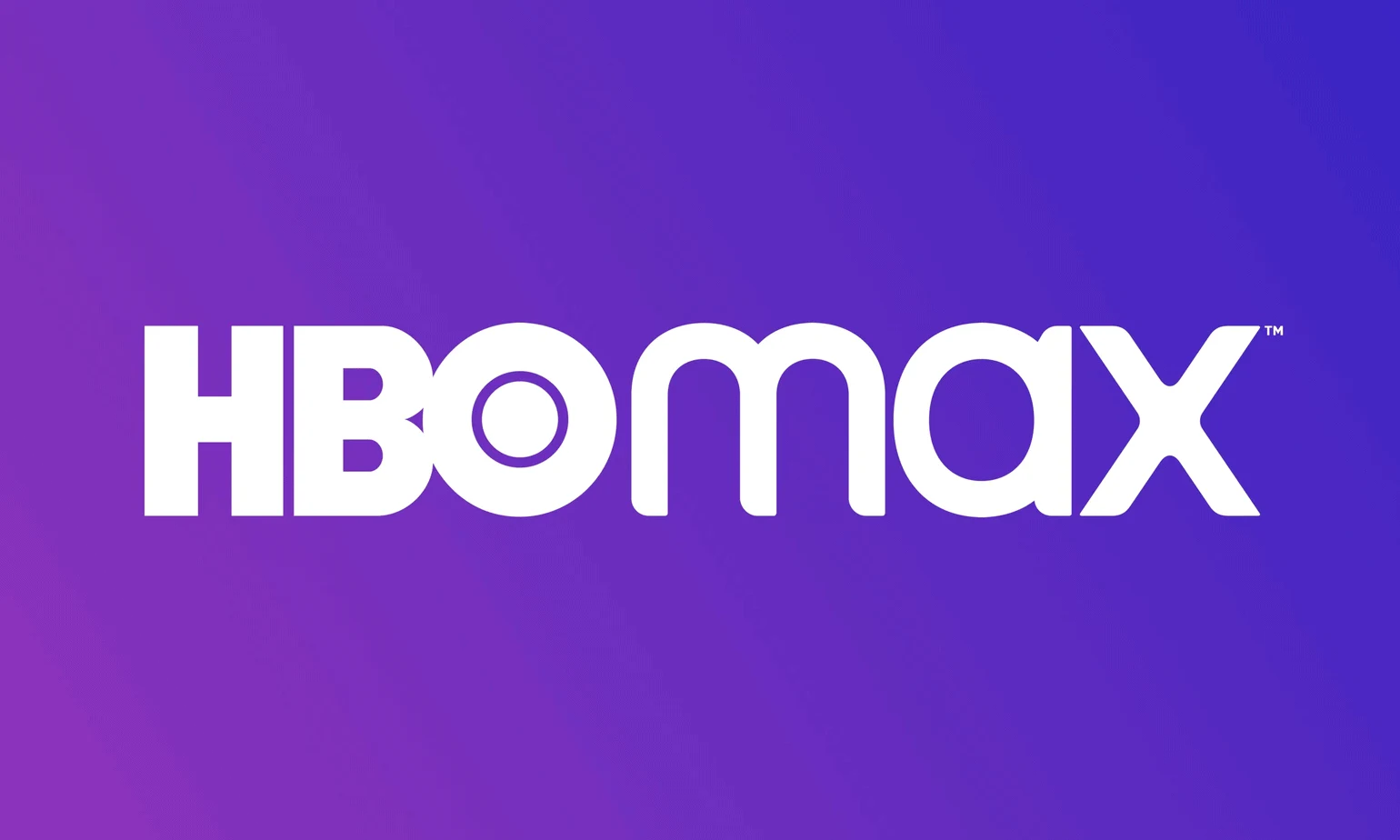 HBO Max boasts one of the richest and most up-to-date content libraries around. It's no surprise that Showtime doesn't compare in a head-to-head competition. I'm just going to jump right into this!
Max Content Library
To truly capture the amount of content that HBO Max has is difficult. Even covering my favorite shows on this platform would take a while; let's not get into the movies. Okay, we will because HBO Max has the entirety of the Harry Potter series. Now, as a serious Harry Potter fan, I already own the digital versions of every movie. Except for the newest one, it's already available for streaming despite having just left the theaters. This is a dream for this nerd who doesn't live near a decent movie theater.
I found a movie in every category that I would happily sit down and watch. The horror section is second to none, with the Conjuring series taking front and center, but they have classics like The Exorcism of Emily Rose, Friday the 13th, and Final Destination. HBO Max also hosts the entire Lord of the Ring and Hobbit series.
Series-wise, HBO Max again overwhelms and wows me. Honestly, I got HBO Max because I wanted to watch The Big Bang Theory again for the fifth time; I have a problem. I stayed for Doctor Who, Mike & Molly, Deadwood, and many others. Between Cartoon Network, DC, Adult Swim, and HBO Originals like Euphoria, I could spend days re-watching my favorite shows.
HBO Max doesn't offer live TV or paid specials for sports like Showtime. However, I can't miss these features in the sea of original content.
Even the sports section has things that cater to my interest in figure skating, although I'm not sure anyone considers Blades of Glory a sports movie. There's something for everyone with this platform, from your grandparents to your kids; everyone will be pleased.
User Interface & App Availability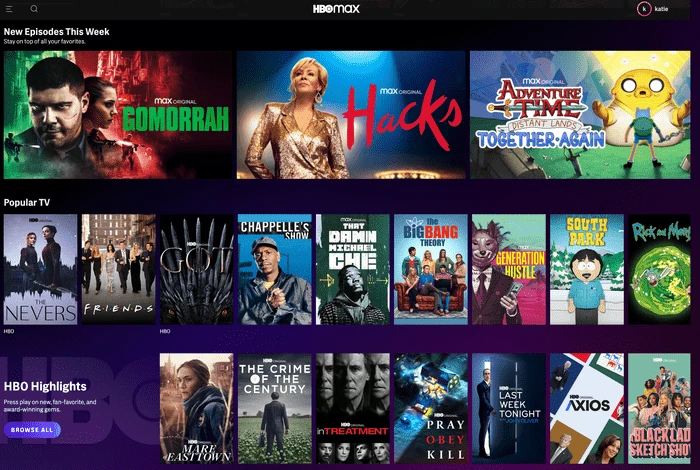 I find the user interface pretty straightforward. After logging in, you'll visit the home page, which displays one featured show. Usually one of their newest major releases. Doctor Who was playing on mine. From there, you'll be able to scroll through the rest of their featured original content from nearly every category, similar to Netflix. A striking difference from Showtime.
You can access the different categories by pressing the three bars in the top left corner of the screen. They separate things by type and by category. HBO likes their categories; they've separated many categories like suspense from their usual umbrella category.
One of my favorite things about their app and how they categorize content is through collections. These landing pages contain all the shows and movies that pertain to a specific subject.
For example, I'm writing this in June, which is pride month. HBO Max has a special LGTBTQ+ voices collection with all their LGBTQ+ original content in one place for easy and convenient viewing. They group the content in these collections to focus on even nichier areas of content, like media that features Trans & Non-Binary stars, animated series with featured representation, and documentaries about some of the most famous LGBT activists in history. It's the little things like this that make a service worth using.
I've only had a few problems with the app on my TV; it's relatively slow to load initially. Sometimes, it doesn't load; I have the same issues with Hulu. But once you start streaming, the app is easy enough to use. It follows the same setup as the desktop site, I've never had a problem navigating this app in particular, but I also find I don't have to browse too far into the depths of their content library to find a good movie or show.
HBO Max is available on the usual devices along with a few cable boxes:
Xfinity X1 and Flex
Spectrum World Box
Cox Contour 2 and Countour Stream Player
XClass TV
Xbox One/X|S
Samsung TV 2016 and later
Vizio Smart TV 2018 and later
LG
Android
Apple
AmazonFireTV
Apply, Android, and Amazon Fire mobile devices
Max Plans & Pricing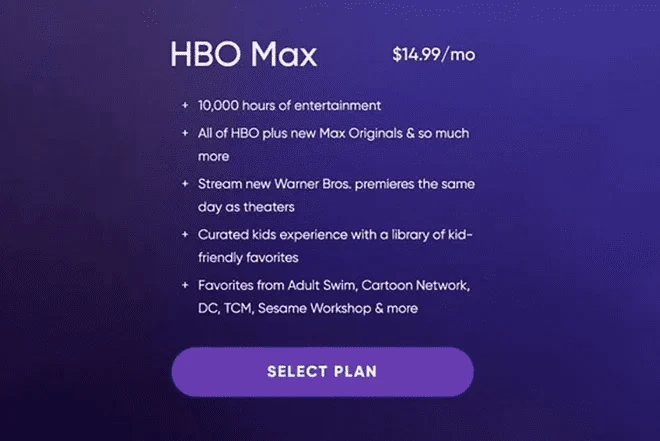 HBO Max offers two different plans and no free trial
With Ads $9.99/month or $99.99/year
Ad-Free $14.99/month or $149.99/year
Outside of ads, these plans do have a few differences. The Ad-Free plan includes select movies in 4k UHD, the ability to download shows and movies for offline viewing, and the ability to stream while traveling in other countries outside of the U.S.
Similar to Showtime, HBO Max is available through various cable providers; it can also be bundled with Hulu for convenient payment. Unfortunately, HBO doesn't offer any type of student discount, but some universities and colleges provide it for their students. Bear in mind you are still paying for it through admin and housing fees; however, it's just billed through your overall tuition.
This is a bummer considering their service is one of the more expensive ones if you don't want to deal with ads. I find ads intrusive and annoying, but I'm also on a budget, so I deal with them in order to to have my other streaming vices.
If you are an AT&T customer, then you are in luck because AT&T offers HBO Max with any of their unlimited wireless or internet plans, similar to Netflix and TMobile or Disney+ and Verizon.
Pros
Huge up-to-date content library
Gets movies shortly after they hit theaters
Ad and Ad-free plan with different perks.
Content is categorized almost extensively, so it's easy to find, including curated collections.
Cons
More expensive than other services
Alternatives Streaming Services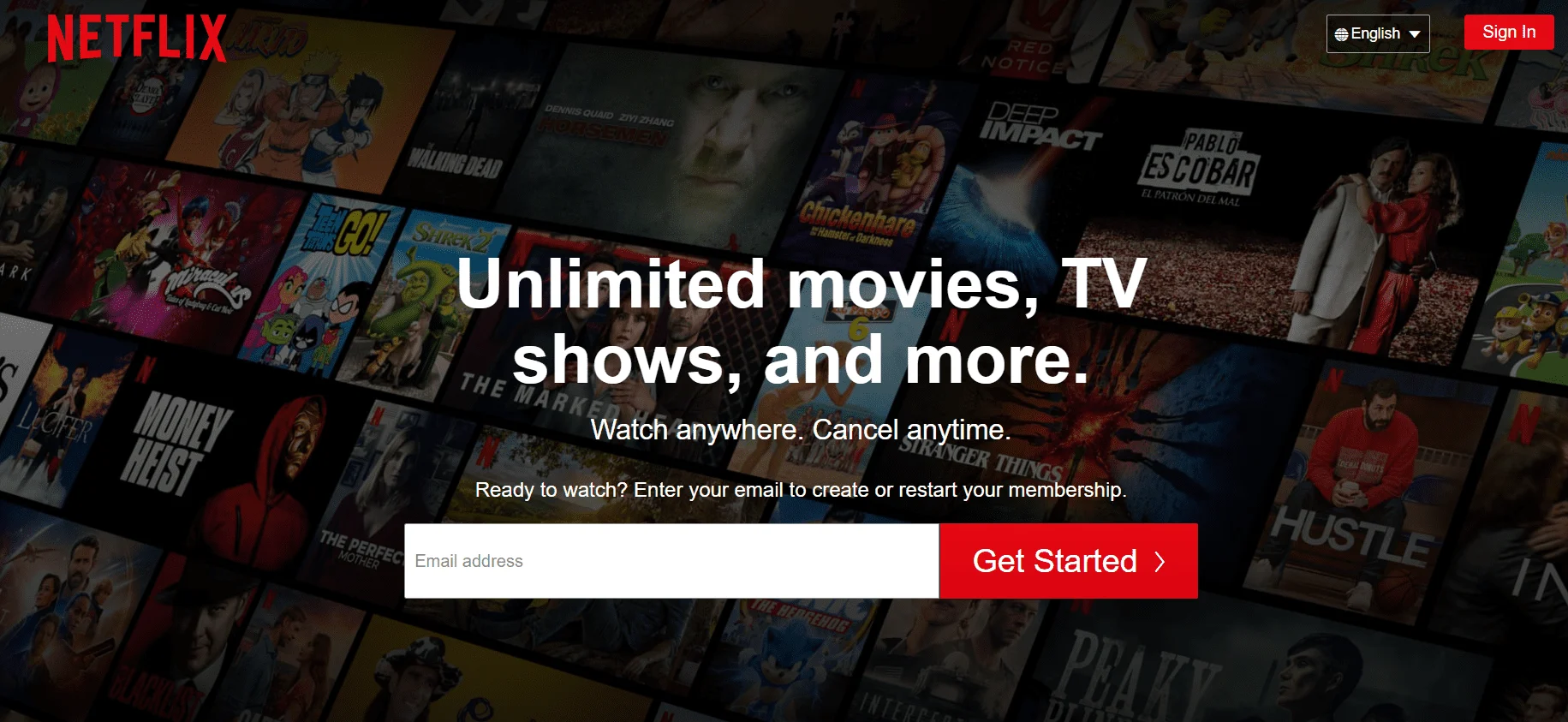 Netflix is the service that started it all. Completely changing how content is created, consumed, and priced. Their library fluctuates between old classics, originals created by Netflix for Netflix, and the occasional newish movie. Netflix's strength lies within its originals, similar to Showtime. They have great ones like Stranger Things, Disenchantment, The Witcher, and Haunting of Hill House.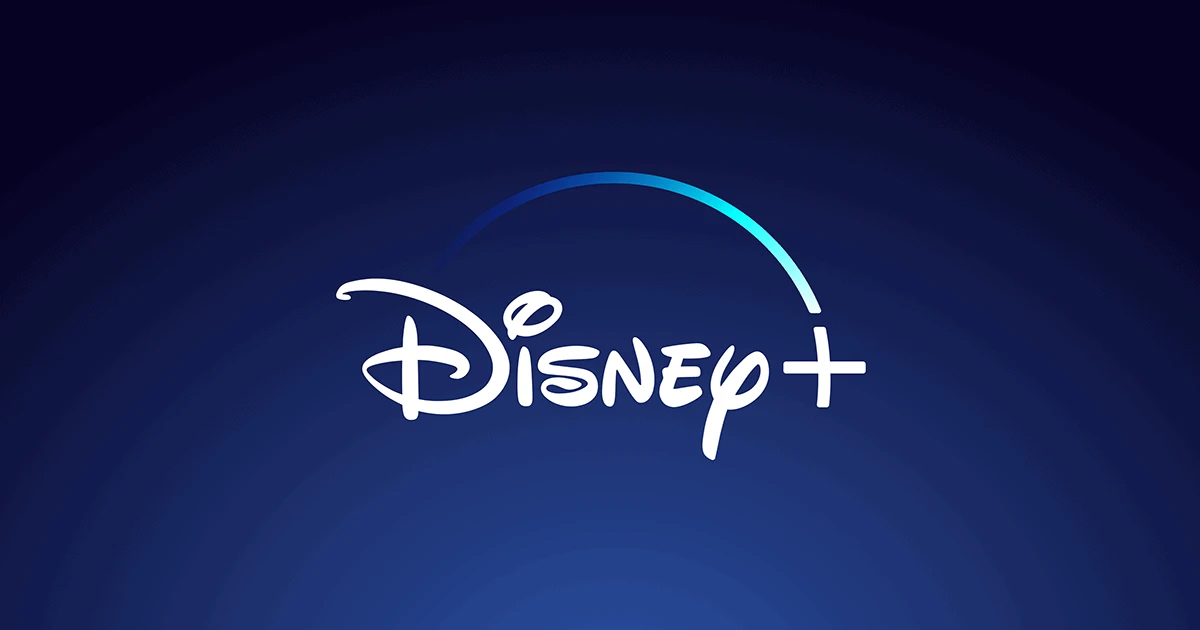 Disney, like HBO Max, is a hub for new content and oldies alike. I love Disney because I can quickly appease my inner child and teen with my favorite movies and shows from back in the day. With selections from Marvel, Star Wars, and Pixar, along with the countless classics and Disney Channel originals, you can't go wrong with this streaming service. Especially for the kiddos!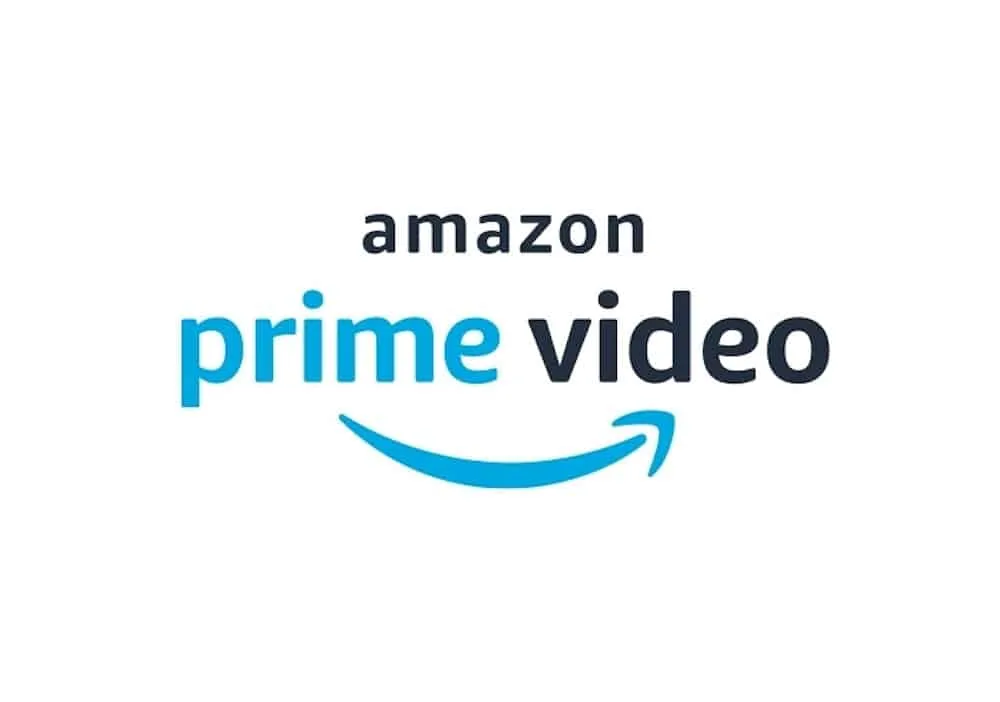 If you have Prime, you have Amazon Prime Video. Might as well check it out and see what they have to offer. While their library isn't as robust as many, they've expanded over the years to include new movies, shows, and Originals. I particularly loved their series Carnival Row, and I'm eager for the next season.
FAQ
Question: Is HBO Max Worth it?
Answer: In my opinion more than worth it, but that depends on your streaming habits and the content you are looking for. HBO has a lot of variety and content for everyone, in my opinion. While it's pricier than other services, you get higher quality content for that price.
Question: Is Showtime Worth It?
Answer: Yes and no. I use Showtime for its originals mostly, and the only reason I pay for it 12 months out of the year is that it comes with my Spotify. In contrast, I love many of the originals. It's not enough to add another streaming service to my monthly budget once my Spotify student ends.
Question: What is the best overall streaming service?
Answer: I'd say it's a toss-up between HBO Max and Disney Plus. I choose HBO Max overall because the content is geared towards older teenagers and adults, whereas I find Disney Plus's content to be aimed toward younger teens and children. However, I pay for both services and love them both.
So Which is Better? Showtime or Max?
Ultimately, I would choose HBO Max over Showtime in a heartbeat. Showtime has some merits and strengths, but HBO Max has a more extensive content library.
I want more options and variety in my content, and I'm willing to pay more for it. I also love that I can access newer or premium content like Harry Potter. I no longer have to beg for my mom to add the HBO channel to our cable package.
No matter how much I love shows like YellowJackets or Dexter, Showtime doesn't stand up against the formidable library of HBO Max.
Related Reading on Streaming, Showtime, and Max: