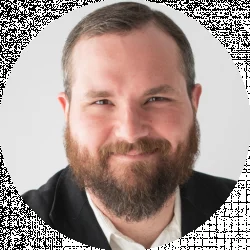 Latest posts by Matt Howell
(see all)
What's the deal with Showtime?
Before we get into the main reason we're here, let's take a closer look at what the network Showtime is all about. Showtime launched in 1976. It's a sister channel of Paramount television and has been a place to watch a variety of different things.
The channel shows theatrically released movies, straight to tv movies, original series, boxing, MMA and stand-up specials.
So yeah, it's a pretty unique viewing experience compared to other networks that tend to stick to just a few entertainment options. And yes, I have a favourite on this list that you're about to read.
Noone wants to watch Ferris Bueller's Day Off with me anymore, as I tend to repeat it word for word since I've seen it over 100 times. I love that freaking movie so damn much.
Bottom Line Up Front
I have to start by admitting how much comedy has meant to me over the years. It has always been there for me even through my darkest times, and I'm sure I'm not the only one who feels this way.
Comedy can brighten your day even if it's only for 90 minutes. I wanted to put a list together of comedic films that you can watch when you're feeling up or if you're feeling down. I hope you dig it.
But What Makes a Great Comedy?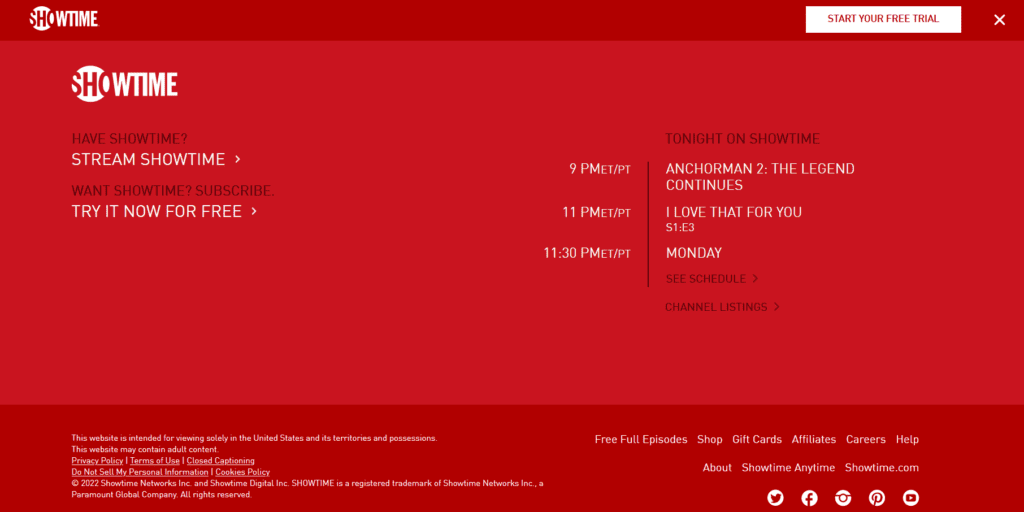 Humour is so awesome because there are so many different layers to it, and what makes one person laugh might disgust another. There is physical humour, such as a ridiculous facial expression or someone getting hurt.
There is brash and dirty humour. Dark humour (one of my favourites) can find the funny in even the most terrible of things. We've seen awkward or uncomfortable comedy rise up in the last few decades.
It's in our DNA to want to laugh. It feels good and lets out endorphins in the body. There is no clear definition of what makes something funny. It just has to be personally funny to you somehow, which is one of the many reasons comedies are so universally loved and appreciated.
On a personal note, some of my first movie experiences involved comedies. My mom would rent me movies that she thought were hilarious and I still watch those movies to this day.
Obscure flicks like So I Married an Axe Murderer, The Burbs and Teen Wolf were constantly being rented out at our local video store. For those 90 or so minutes, we would laugh, bond and eat snacks. Those were some of my happiest moments as a youngster that I cherish deeply.
My Criteria for this List
I could have just slapped 10 movies that are currently on Showtime and called it a day, but that would be unfair to you kind readers. Before making this list, I took some time to consider what criteria I wanted to meet in order to crack the top 10.
I wanted films that cover the broad range that make up the genre of comedy. I wanted movies that cover different topics and that come from various points of view.
Films that aren't carbon copies of each other and have something unique or silly to offer the audience. They also had to make me laugh and stay with me in some sort of way, and these 10 do just that.
10 Comedies to Watch on Showtime Right Now
Now we've reached the part that you've all come for – a list of 10 movies I believe comedy fans should give a chance if they haven't seen them or watch them again the next time they don't know what to put on.
Just a heads-up that this list is not focused on new movies. It's a diverse list of newer and older films that you may have or have not heard about, so let's dive right in and get ready to split some sides and tickle some ribs.
Live on the Sunset Strip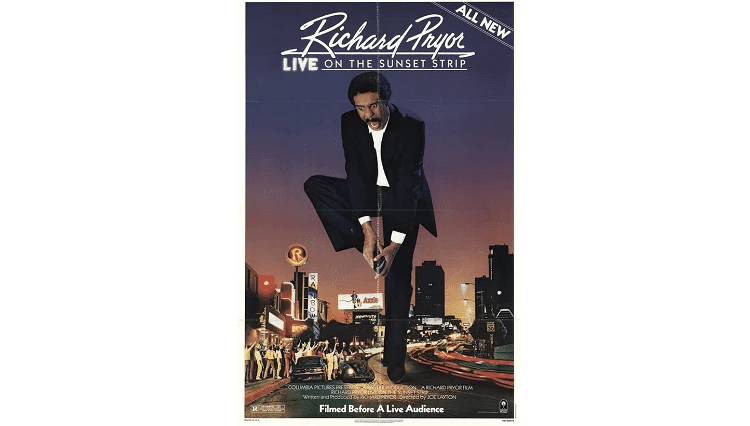 Before you go into what is considered one of the best stand-up specials of all time, you have to remember what year it was shot in and what was more socially acceptable at the time. If you've never seen this special, be prepared to hear language and jokes that definitely wouldn't fly today but were normal for the times,
Live on the Sunset Strip allows you to witness one of the best to ever grace a stage. Richard Pryor inspired many of the popular comedians today to pick up a microphone and say a bunch of crazy things.
In this 1982 special, Pryor is at his absolute best. He discusses his movies, drug issues, sex, race, and various other topics still prominent today. I love Pryor and his body of work, and my long-time favourite comedian, Joey Diaz, as stated him as a direct inspiration for his comedy stylings.
Ferris Bueller's Day Off
The first two VHS tapes (yes, I'm that old) my mom ever bought me were the original Ghostbusters and Ferris Bueller's Day Off. The late great John Hughes wrote the scripts for a lot of incredible movies, but he only took the reigns to direct something he had written a few times.
In 1986, he gave us the tale of the charismatic and beloved character of Ferris Bueller. He is a high-school kid with a knack for making it through life with no repercussions for his actions and always looking cool while doing so.
After being told by his principal that he can't have any more absence on his record, he decides that if he's going to take the day off, he's going to pull out at the stops. With his girlfriend and best friend by his side, Ferris learns that you can play by the rules and still have a good time.
Get Shorty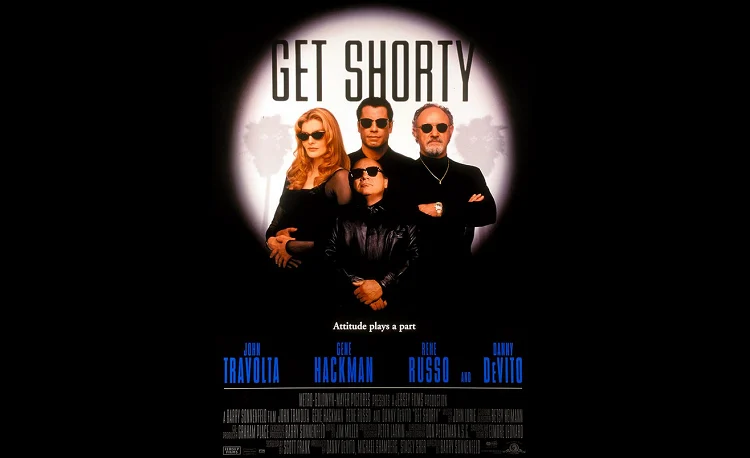 Get Shorty may be one of the least viewed or remembered flicks on this list. It came out in the mid-90s during a weird time in film. Directors like Quintin Tarantino and Robert Rodriguez were making the movies they wanted without the help of major studios, and they found a lot of success doing it.
Although based on a novel of the same name, director Barry Sonnenfeld flawlessly adapts the book for the screen. Besides having an all-star cast that includes John Travolta, Gene Hackman, Danny DeVito, Rene Russo, James Gandolfini and Delroy Lindo, the film intertwines mob stereotypes and the movie industry tremendously.
Travolta plays a mobster who goes to Hollywood to collect a debt. He soon discovers that making movies is a lot easier and more fun than his current business. I love how this film inserts comedy into otherwise dark situations. Oh, and I truly think Dennis Farina quietly steals the spotlight.
Empire Records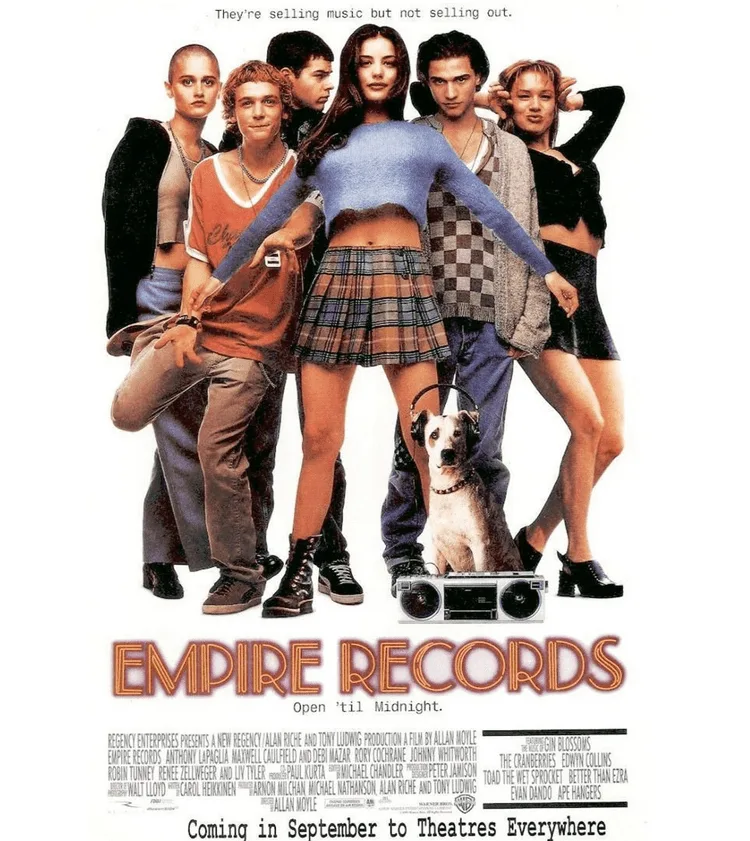 Although from the same year as Get Shorty, Empire Records is a much different movie but remains uniquely of the time and timeless all at once. Empire Records focuses on themes that have always been relevant in cinema, featuring some actors before they broke out and a killer alt-rock soundtrack.
The movie takes us through 24-hours at a local record shop. We meet the assorted and contrasting staff made up of 20-somethings who are trying to navigate the beginnings of adulthood.
Upon learning the store is about to be turned into a franchise music store, the crew decides to throw a fundraiser and keep the store in its original packaging. It's funny and heartwarming, which is a combination that is luckily starring to come back to the genre of comedy.
I can't lie. This movie is one of those movies I out on if I'm having a bad day. Its lightheartedness and positivity always bring me up when I'm feeling down.
Kingpin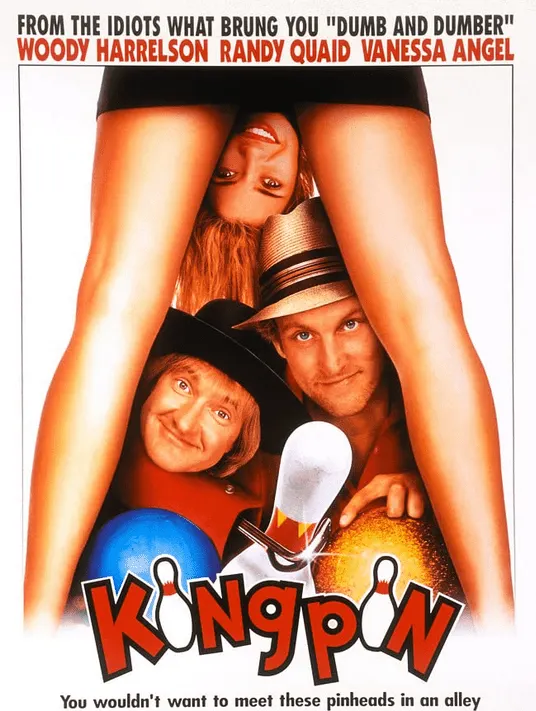 The mid-90s were a hell of a time for comedies. While Jim Carey was doing his thing and raking up at the box office, the directing team of the Farrelly brothers were putting their own special twist on the genre. But it's their 1996 bowling flick Kingpin that showed us something completely different and wacky.
After losing his hand in an extremely scary and ironic way, a former-star bowler finds a protégé he hopes can beat his former mentor and friend, who was also responsible for him not being able to clap anymore.
There are some vulgar moments intertwined with scenes of beauty, and the cast is well-thought-out and understands their roles perfectly.
I am currently in a 10-pin bowling league and someone on my team or I quote this movie at least once every week. Make sure you check it out if you have never seen it or it has been a while since you've revisited it.
Morris from America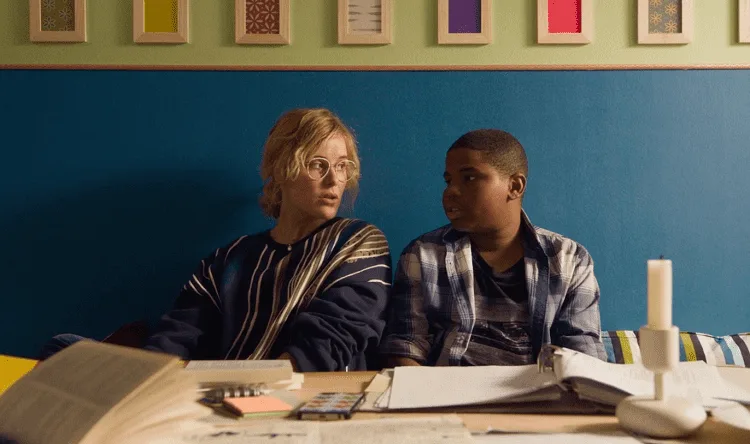 Intertwining comedy and drama can be an instant recipe for success when done the right way. Touching or sad moments that are instantly guided towards humour can have a warming effect on the viewer, leaving them feeling better than when the movie started.
For fans of this style of movie, Morris from America is a must-watch. The film combines the classic tropes of a fish out of water tale and a coming of age story in a fresh and entertaining way.
The movie centers around a 13-year-old American who lives in Germany with his professional soccer coach dad. The boy encounters all of the usual teenage troubles, but the stakes are raised as he is in a foreign land and is trying to learn the language.
What makes this movie comedic is the incredible acting of the son and father – Markees Christmas and Craig Robinson, who seem to share a real bond and use humour to overcome their anxieties and feelings of displacement.
This movie got me right in the feels. Besides the great comedy elements, it's the relationship between the dad and son that really stuck with me.
The Naked Gun: From The Files of the Police Squad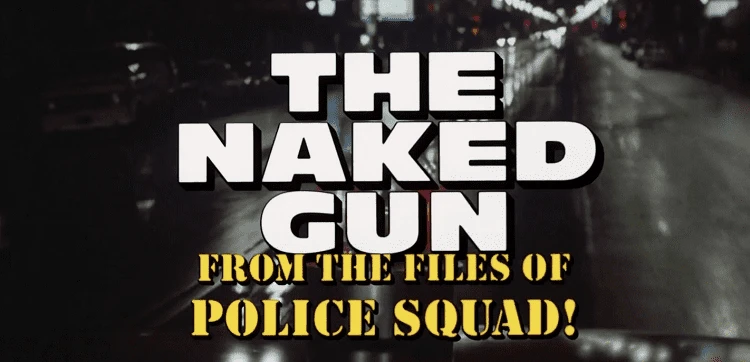 Of all the movies on this list, The Naked Gun: From The Files of the Police Squad is probably the rarest because this type of movie isn't made anymore and will probably never be made again.
The film is an over-the-top silly parody of police movies and is laced with sexual innuendos that probably wouldn't be used today, but it can still be laughed at through lenses of the time.
Leslie Nielson plays a bumbling police detective, Det. Sgt. Frank Drebin, who is trying to uncover an assignation plot to kill Queen Elizabeth II.
The movie takes its plot points from other serious movies and spoofs them as much as humanly possible. The effect is a film that produced two sequels and grossed over $140 million on a $12 million budget back in 1988.
This movie is pure nonsense and I'm here for it. In a world where we often take ourselves too seriously, we need to forget our troubles and just laugh.
Belushi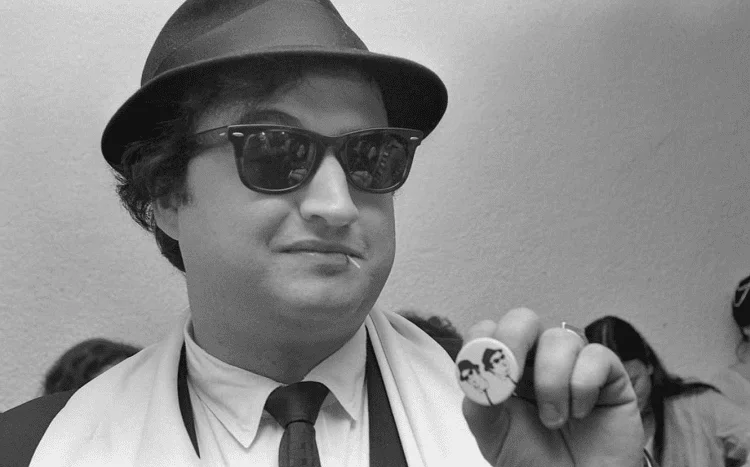 As mentioned earlier, comedy can come at you in a variety of ways. Even when we are sad, we are able to find ways to laugh. So, here is a documentary that may seem sad at first since it is about an amazing comic passing long before his time.
John Belushi made millions of people laugh every week on Saturday Night Live and in his movies, such as National Lampoon's Animal House, The Blues Brothers and Neighbors.
This documentary offers never seen footage and interviews with the people who knew him best and what they still feel about the man who left us some 40 years ago. You may experience some moments of sadness while watching, but there will be a lot more laughing than tears.
I was raised in a Saturday Night Live House. My mom still watches it to this day, but it's the Belushi-led cast of the late 70s and early-80s that is still remembered so fondly.
Werewolves Within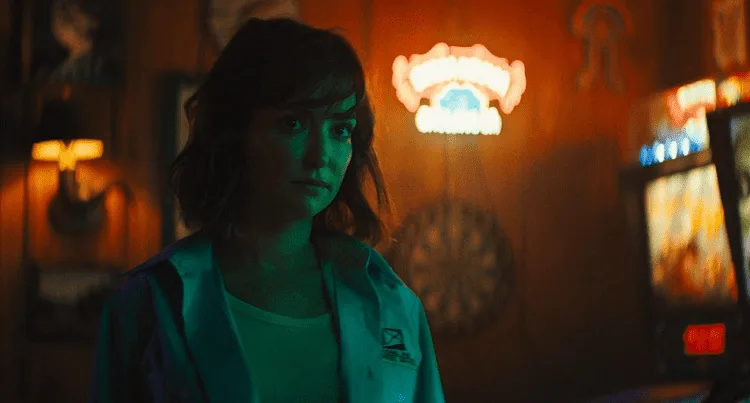 I don't know about you, but comedy infused with horror is one of my favourite combinations. Of course, it has to be done right. There is a very fine line to follow when interweaving the two.
If you go too much to one side of the spectrum, you can create an unbalanced film that is easy to ignore. A film that does it extremely well is the 2021 movie Werewolves Within.
Adapted from a video game of the same name, Werewolves Within places us right in the middle of a small town known as Beaverfield. A proposed gas line has divided the residents, and when a massive snowstorm traps the townsfolks in the local inn, a freshly arrived forest ranger and postal worker must try to keep everyone civil.
This becomes an even hardened task when it's discovered that a creature has been terrorizing the area. It's a classic tale of whodunnit but with a monstrous twist.
I have always been fascinated by werewolves and the history and lore they carry. This movie could have involved any monster, but I'm really happy they went the direction they did.
The Overnight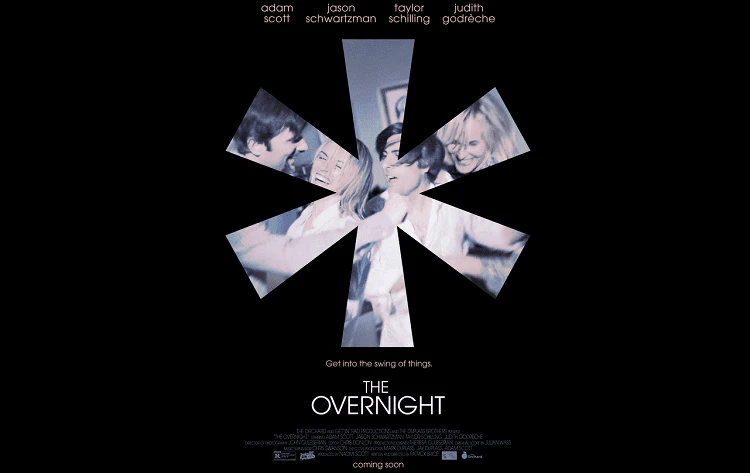 Comedy is at its best when it comes from a real place. The Overnight raises the relevant question of why it is so hard to make new friends as an adult? As a child, it's almost second nature to become instant friends with someone new on the playground or in a park.
But the older you get, the more difficult it can be, and this 2015 film shows one potential scenario that could scare you off from wanting to make new friends ever again.
Alex, Emily and their son RJ are new to Los Angeles and eager to meet new people. After a brief encounter at a park, the family meets the intriguing family of Kurt, Charlotte and Max. What starts off as a "playdate" takes some unexpected and intimate turns.
This movie could have been a throwaway lost to the annals of straight-to-streaming sites, but it's the casting that keeps it afloat and entertaining. I found this movie to be a lot funnier than I expected.
I obviously love Jason Schwartzman, Adam Scott and Taylor Schilling, but it's the balance of will they or won't they go through with the escapades that keeps you intrigued throughout the film.
FAQs
Question: What is Showtime?
Answer: Showtime is an American premium cable network. It was launched in 1976 and is a 24-hour premium pay-tv channel that is a competitor of HBO.
Question: How much does Showtime Cost?
Answer: Showtime costs $10.99 a month and comes with a free 30-day trial for new customers.
Question: Is Showtime Worth Getting?
Answer: Showtime has a diverse array of television shows, movies and sporting events that make its monthly cost comparable to other streaming services. It also has some original content that you can't find anywhere else.
Question: What Kinds of Movies and Shows are on Showcase?
Answer: Showtime offers a variety of new and older movies, original and established television shows, and sporting events like boxing and MMA. The channel has some content found on other streaming sites and content not typically found elsewhere.
Summary
Well, there you have it. Ten flicks to check out if you have Showtime and are in need of a good laugh. Comedy can be effective in so many ways that there isn't one formula to get people laughing.
Laughing can follow up tears or be intertwined with other genres, such as drama, horror and action. This list may not be for everybody, but it definitely has something for everyone.
Of course, I want you to check them all out, but if you have not seen Ferris Bueller's Day Off ever or recently, I highly recommend doing that as soon as possible. Oh, and don't forget to never take life too seriously. It's better to laugh at the world than to cry over it.
Looking for more interesting readings? Check out: