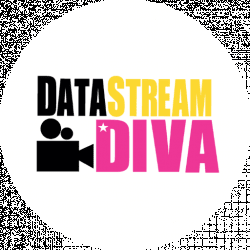 Latest posts by Data Stream Team
(see all)
Sink Your Teeth Into these Frighteningly Fantastic Facts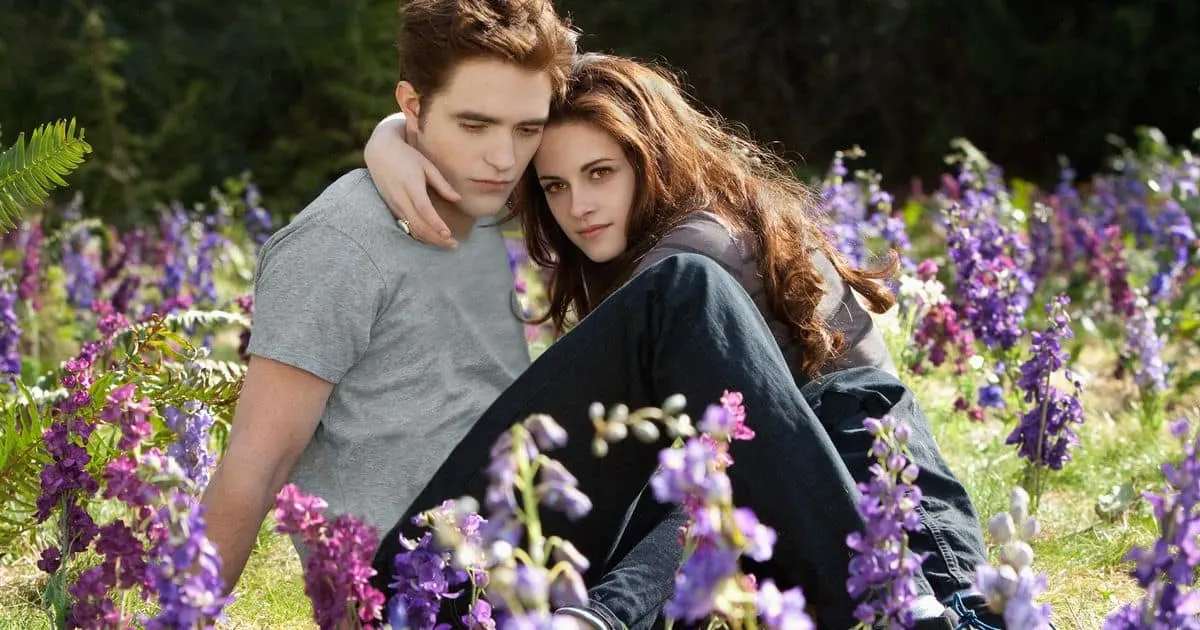 Few movies based focused on the supernatural have caused as much of a social impact as the Twilight movies were able to do. Spanning from 2008 to 2012, the five Twilight Saga films managed to gross an almost unbelievable $3.3 billion worldwide, which makes it the current eighteenth highest-grossing film franchise of all time.
Not bad for a series that started with a movie that was rejected by multiple studios and after finally being picked up, was almost scrapped due to pressure from the studio to cut $4 million from its budget.
The Twilight movies were based on books of the same name by Stephenie Meyer, and tell the story of a human girl named Bella and the brooding "vegetarian" vampire, Edward, as they try and navigate the always bumpy road of falling in love.
As the series progressed, more supernatural creatures were introduced, such as vampire-human hybrids, true werewolves (also called Children of the Moon), and shapeshifters.
Although panned by critics and a lot of parents who were forced into taking their kids to the theatres to see the movies, you don't have a box-office of over $3 billion without creating a few fans. And with diehard fans, comes merchandise.
Twilight-related products are still big sellers on Amazon and eBay and include such items as clothing, toys, dolls, jewelry, posters, tote bags, board games, lunch boxes, and water bottles.
So, whether you're Team Edward or Team Jacob, enjoy these fun and interesting facts in no particular order all about The Twilight movies that helped changed the vampire genre forever.
Twilight Filming Facts
Filming for the Twilight films took place in multiple locations spanning a few different countries. Some parts of the US and Canada look very similar to each other, especially some forest locations and are often filmed simultaneously depending on a movie's budget and scope. For the Twilight series, filming took place in Oregon, Washington, British Columbia, and even Rio de Janeiro, where the honeymoon scenes from Breaking Dawn – Part 1 were shot.
Here are some other interesting Twilight filming location facts:
The Opening Scene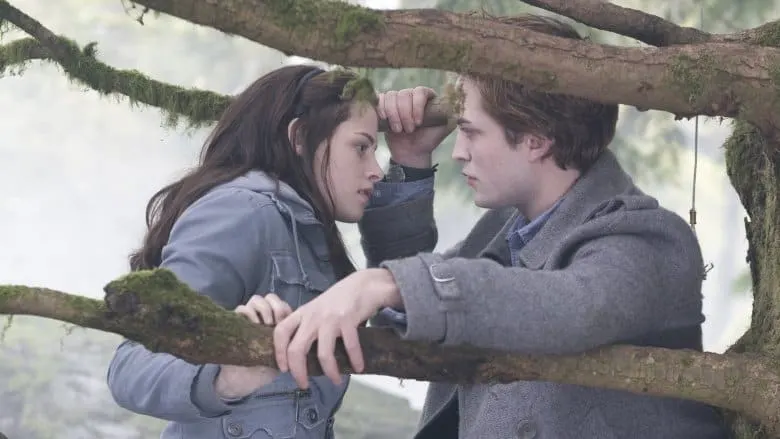 Twilight's opening scene involving the deer chase, is located in Silver Falls State Park in Oregon and is open to the public. You can book guided tours or explore o your own there as well.
Books vs. Movies
Although the best-selling book series was based in Olympic Peninsula, not one of the movie adaptations was filmed there.
No Forks Here
Though the town of Forks, Washington plays a major role in the books, not one scene was filmed in Forks, but two locations in the state were used as shooting locations.
Don't Go Chasing Waterfalls
The State of Washington does have some beautiful waterfalls, but none of them were used for filing. The waterfall seen during the baseball game is Oregon's Multnomah Falls in the Columbia River Gorge.
Forks Bridge
Bella and her dad are seen traveling over a dramatic and massive bridge in the first movie. That bridge is called The Bridge of Gods, and it crosses the Columbia River, which spans the Washington and Oregon border. And yes, you too can travel over this bridge next time you're in the area.
Home of the Spartans: High School Location
The high school where Edward saves Bella's life was filmed in Kalama High School in Kalama, British Columbia, but after the first movie, the rest of the high school scenes were shot in Vancouver and other areas of British Columbia.
Come Grab a Bite: The Lodge Actual Location
If you're looking to enjoy a nice meal where Bella and Chief Swan ate in the first Twilight book, don't go looking for The Lodge. That was just the name of the cafe in the book. The actual restaurant used in the film is called The Carver Café in Damascus, Oregon, and it's still open today.
Prom Night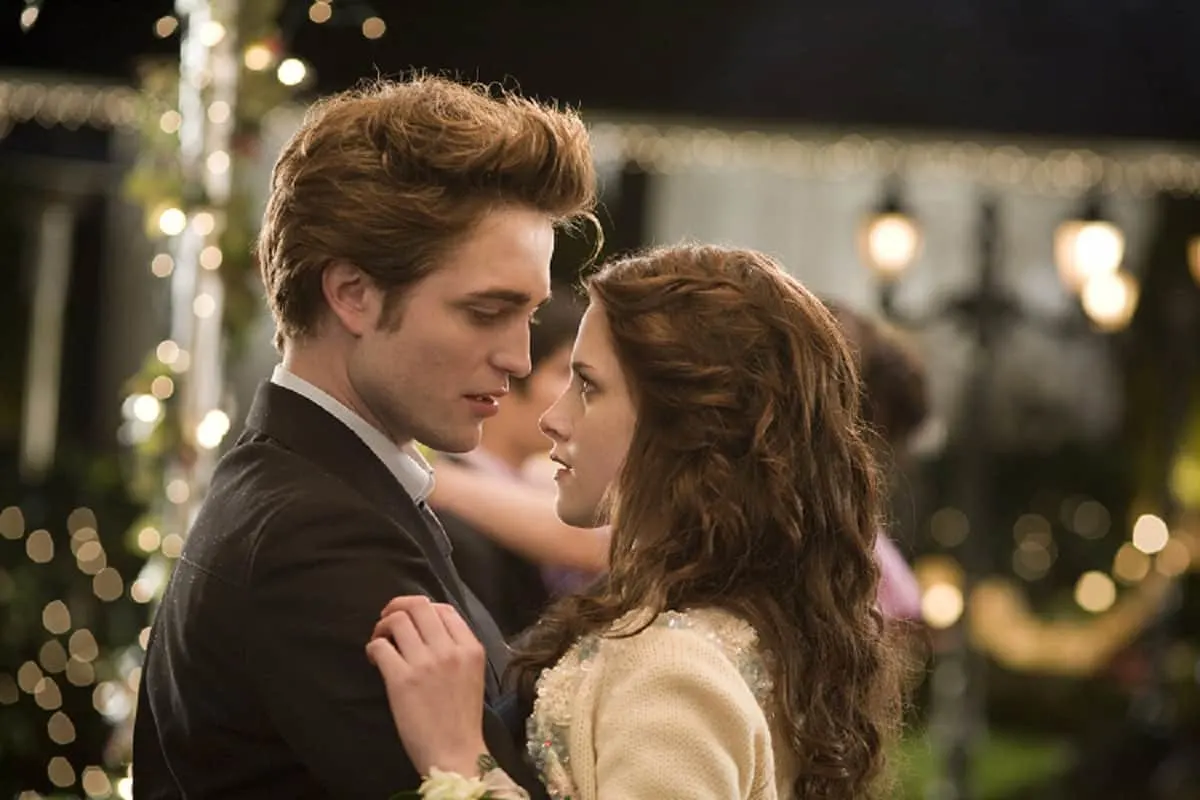 The final scene in Twilight saw a romantic prom night with a Monte Carlo-themed dance. It was filmed at the View Point Inn in Corbett, Oregon. Sadly, the building lost the second floor to a fire in 2011. Thankfully, the inn is on the National Register of Historic Places, and there is hope that the Portland community can have it restored.
Other Fun and Interesting Facts About Twilight
Things Got Steamy Long before the Cameras Were Rolling
Before director Christina Hardwick yelled action, she invited Stewart and Pattison over to her home to rehearse love scenes between the two love birds of the movie. The two actors flew to Hardwicke's home and even practiced showing their love on film right on Hardwicke's bed!
Side note – since Stewart was only 17 at the time, director Christina Hardwicke warned Pattison "Don't even think about having a romance with her, she's under 18. You will be arrested."
Actor Jackson Rathbone got so into a Scene that he had to be Restrained
Bella had an 18th birthday to remember. After getting a small paper cut, Jasper, played by Jackson Rathbone, got so into character got so into the scene of trying to devour Bella that he had to be restrained by his co-actors.
Rathbone once stated about the scene, "You want the audience to feel that frightened sense that I gave Kristen." It's safe to say that he accomplished his goal.
Bella's Iconic Blue Dress Only Cost the Production $20
Bella looked stunning in her blue prom dress, and that dress set back the production a whopping $20. The dress was made by the company, Max and Cleo, and was a very simple dress to make.
Oh, and if you want to buy a similar dress that Bella wore as she danced with Edward, you're looking at anywhere from $100 to $200. Handsome Edward is not included though.
The Paparazzi's Attention on Kristen Stewart was so Bad that She Could Barely Look at the Photos They Took
Due to the movie's popularity and Stewart being a bit of an unknown actor at the time, she was under intense media attention. Stewart was photographed constantly and made some pretty questionable comments about how she felt about all the photos. I won't repeat what she said, but you can find it online.
Both Robert Pattison and Taylor Lautner had no Idea What Twilight was Before Auditioning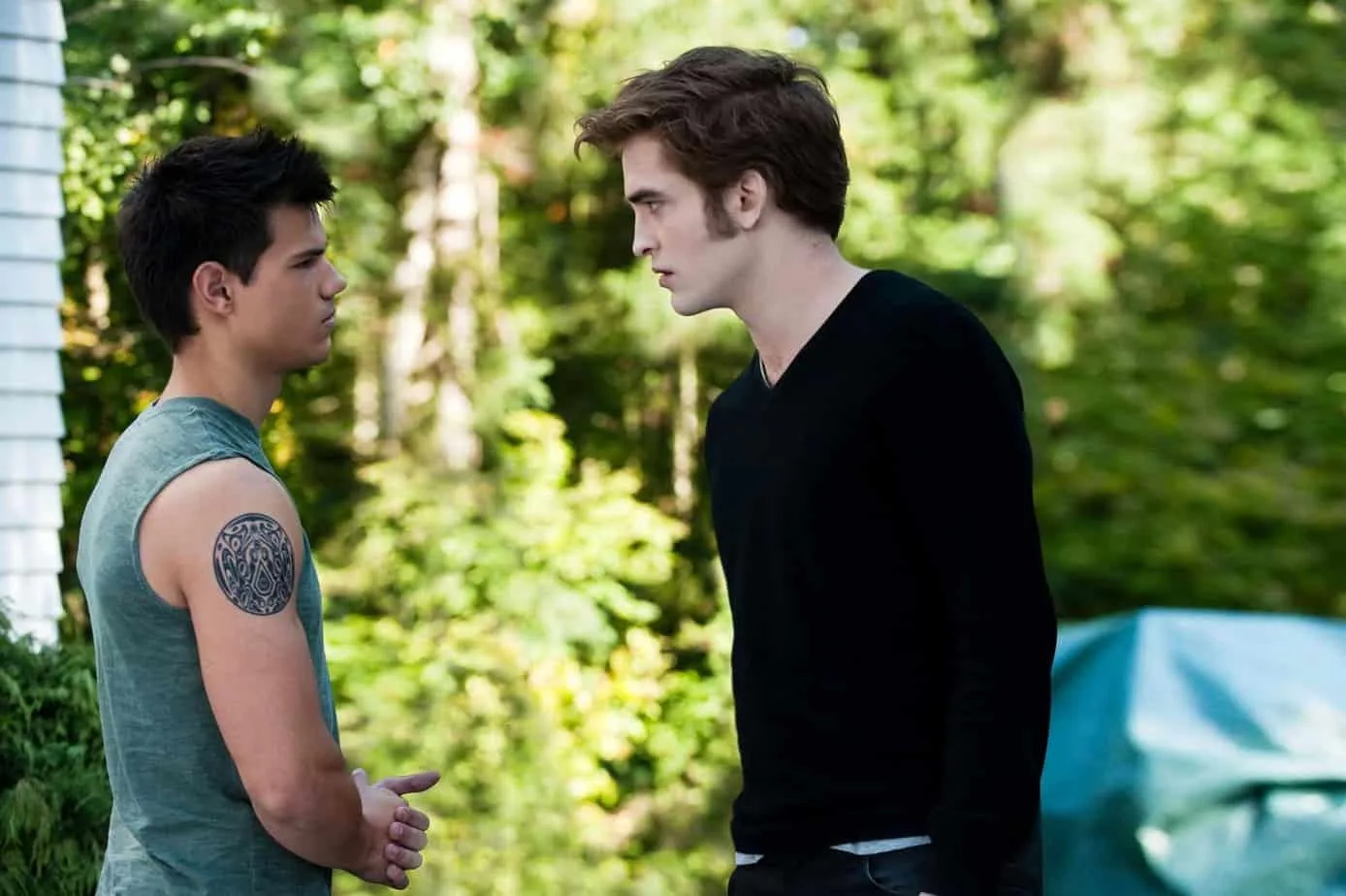 Vampire and werewolves may be similar than we thought, at least the two actors who played them have some similarities. Neither Pattison nor Lautner had ever read or even heard about Twilight before auditioning for their respective roles. Pattison did admit that he was drawn to the role after reading the script, and he was a big fan of Stewart's work in Into the Wild.
The Already Startling Scene of an Emaciated Bella was Originally Going to Have Her Look Worse
For anyone who has seen the movies, Bella and Edward's becoming parents was a highpoint of the series. Breaking Dawn saw the two get married and give life to their daughter, Renesmee. What fans may not know is that the scene of a skeletal-looking pregnant Bella, which was already a little frightening, was originally intended to be even more extreme.
They had used CGI to show Bella looking even tinier than she already did. Luckily, a few crew members decided that it was a bit too intense and decided to add a little more weight to her.
New Moon Director Chris Weitz Wanted to Film Stewart's Cliff Diving Scene with Weights in Her Pockets
There is method-acting and then there is endangering your life. During the making of New Moon, director Chris Weitz wanted Stewart to put weights in her pocket for her cliff diving scene where she slowly sinks to the bottom of the water after jumping in. Stewart expressed her concern, and after attempting to show that it was safe, Weitz realized how scary and dangerous the stunt was.
Robert Pattison Was About to Quit Acting Before Getting the Part of Edward
In an interview from a few years ago, Pattison admitted that he was ready to give up on acting right before getting the most popular role of his young career.
Although Pattison had been acting for several years before being in Twilight, Pattison wanted to devote more time to his other love – music. Luckily, the young star's agent convinced him to go, and the rest is cinematic history.
Nikki Reed who Portrayed Rosalie Lost Chunks of Her Hair After Going from Brown to Blonde
Actor Nikki Reed, who portrayed Edward's adopted sister, Rosalie, sat down for a combined total of 36 hours to transform her naturally brown hair into the eerie blond seen in the movie. Unfortunately, the process caused Reed to lose chunks of her hair. Luckily, she was able to wear a wig when production on New Moon began.
Twilight Writer Stephenie Meyers Had Some Much Different Actors in Mind to Play Edward and Bella
One of the coolest things you find out after a movie is released is potential actors who could have played main roles in that movie. Twilight is no exception.
Author Stephenie Meyer stated in a 2007 blog post who her dream picks were to play Bella and Edward. Meyer said Henry Cavill and Ellen Page in the starring roles. Se also had Logan Lerman and Emily Browning on her list.
It's kind of hard to imagine Cavill and Page playing these roles, but it could also be that we've grown so accustomed to Pattison and Stewart that we can picture anyone else playing those roles.
Robert Pattison Went a Little Too Method to Become Edward and was Almost Fired For it
Method acting is an incredibly hard thing to do and only the best actors are capable of doing it. Well, Pattison might have been almost too good at it back in 2008 and almost lost his job for it.
According to Pattison, the method approach caused him to get into fights with other actors on set, and at one point, having his agent flown in to straighten him out was considered.
Pattison also said that he wanted to get into the role of angst-ridden and isolated Edward, but that he may have gone a tad too far in terms of how he dealt with people. Luckily for him and his fans, he got himself and his attitude in check enough to be in all installments of the franchise.
All Actors Portraying Members of the Uley Wolf Pack had to Prove That They Were of Native Decent
Although it seems like a simple idea to hire people of certain ethnic backgrounds to play characters of that decent. Sadly, Hollywood doesn't always follow this modest process.
But when it came time to hire actors to portray the Uley wolf pack, Twilight author Stephenie Meyer was adamant about only hiring actors of Native American descent to play the roles. All the selected actors had to confirm their descent with actual paperwork.
Twilight Director Catherine Hardwicke Held a World Record After the Movie's Release
At the Time of its Release, Twilight won the world record for the most successful opening weekend by a female-directed movie. The film opened up to a $69.6 million dollar weekend, thanks to fans of the books and the film's marketing.
Her record would be broken in 2015 by Sam Taylor Johnson's 50 Shades of Grey, which went on to earn $85.1 in its opening weekend. That record has since been broken by Patty Jenkins and the incredible Wonder Women, which opened in 2017 to an astonishing $103.2 million.
Sidenote, Hardwicke was replaced by male director Chris Weitz for the second movie, which stirred up quite a bit of controversy back in 2009.
Actors in The Volturi Clan had Their Contact Lenses Hand-Painted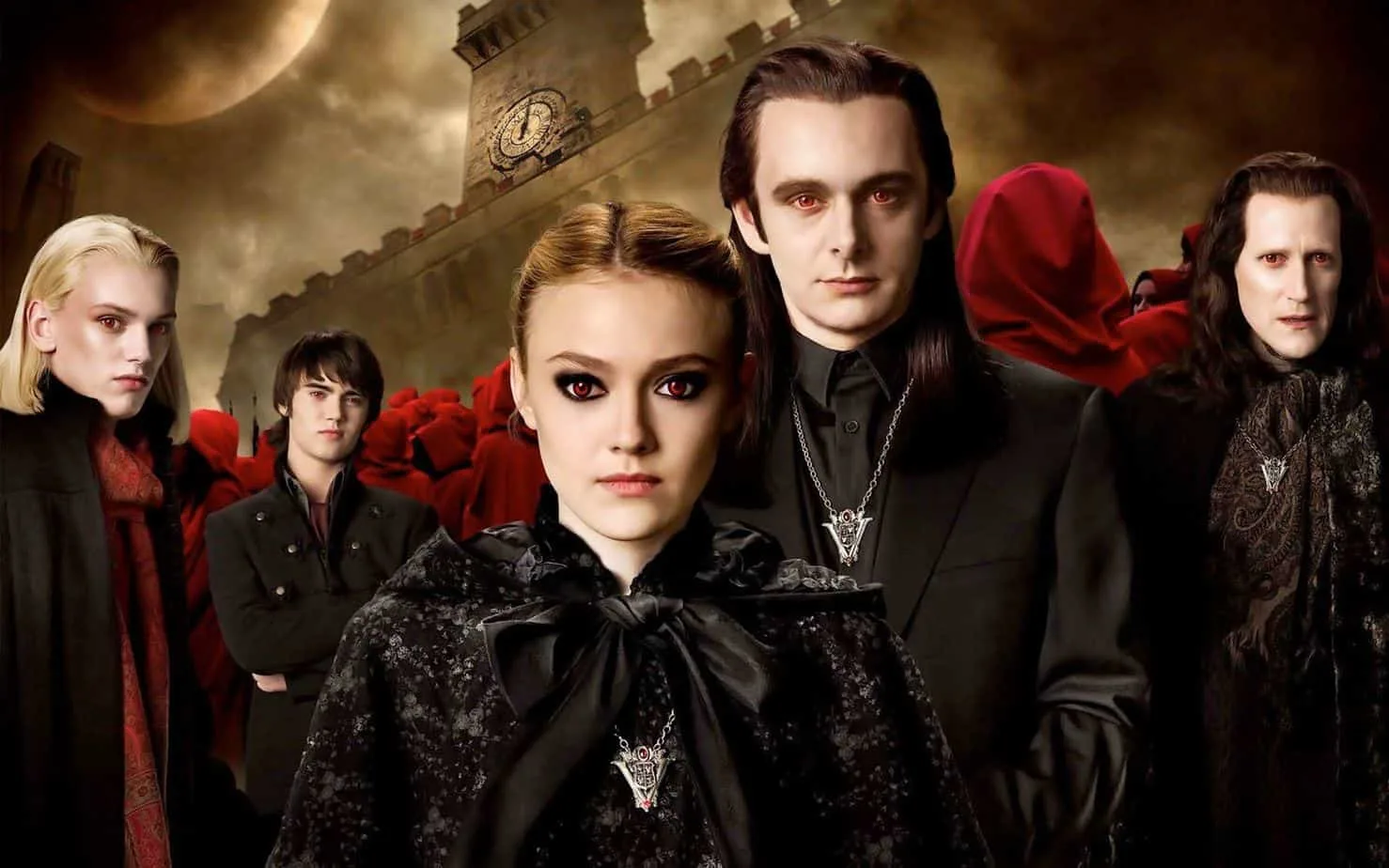 The Volturi act as an unofficial royalty of the vampire world, as they are the largest and most powerful coven of vampires. They also enforce the laws of the vampire world. It's no wonder a lot of thought and work went into their presentation when they first appeared in New Moon.
So much care when into their costumes, that special effects guru, Cristina Pattison, even revealed that she hand-painted each set of actors' contact lenses to get them to the right shade of red. I can't even imagine, since regular contacts cause enough problems.
By the End of the Final Movie, Author Stephenie Myers Claimed to Not Even Like the Franchise
The cast of Twilight has made various damming comments about eh franchise over the past several years. Pattison, who has not been sacred to express his option about the movies that made him a star.
Once saying that he wouldn't even bother watching the movie if he wasn't in it. Stewart has made a variety of comments, such as not understanding her character's development throughout the series.
I guess then that it's no surprise that even author Stephenie Meyer has had some choice words to say about the adaptations of her books. Meyer expressed that by the time the last movie was released, she was happy it was over. When asked about how she felt about the franchise, she said, 'I get further away every day. I am so over it. For me, it's not a happy place to be."
FAQ's
Question: How long ago did the Twilight movies come out?
Answer: The first Twilight movies came out in 2008 and the last movie, The Twilight Saga: Breaking Dawn-part 2 came out in 2012.
Question: Aren't the Twilight movies for kids?
Answer: Although the original novels were written for young adults, the Twilight movies have gone on to garner fans of all ages, with many adults being some of the most passionate fans of the film series.
Question: Are they making any more Twilight movies?
Answer: Even though a new Twilight book, Midnight Sun, has already been written; there have been no announcements about it being turned into a movie quite yet.
Question: Did Kristen Stewart ever date Robert Pattison?
Answer: The two main stars of the Twilight movies did have an on and off again romance for several years but have since broken up.
Question: Is Forks a real place in Washington?
Answer: Yes, Forks is a small town on the western side of the Olympic National Park on the Olympic Peninsula in the state of Washington.
Final Thoughts
So, there you have it. A ton of facts about one of the most popular yet polarizing movie franchises in history. I'm hoping that this article has encouraged you to go back and rewatch the series with a new appreciation for it or if you read this without even seeing the movies (thank you by the way), maybe you have a new outlook on a series that is based around sparkly vampires.
Further reads