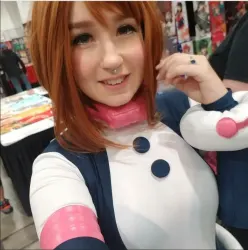 Latest posts by Katrina Dent
(see all)
Gone Girl was one of the best movies to hit the screens in 2014. If you haven't seen it, we suggest you do it. The film is an American psychological thriller directed by David Fincher, with a screenplay by Gillian Flynn, based on her 2012 novel of the same title. Set in Missouri, the story begins as a mystery following the events surrounding the character Nick Dunne, who becomes a prime suspect in the disappearance of his wife, Amy Dunne.
It was nominated for multiple awards, destroyed it's box office prediction, and has a fantastic soundtrack done by Nine Inch Nails, Trent Reznor. We won't spoil the ending for you, but if you have seen this fantastic piece of cinema, and you are a Gone Girl fan, you probably like the plot twist, horror, or thrillers with character-driven plots.
For this list, we look at the best movies similar to Gone Girl. We'll do our best to keep everything spoiler-free, but to recommend them, we may need to go in-depth with some of the films.
1. Side Effects (2013)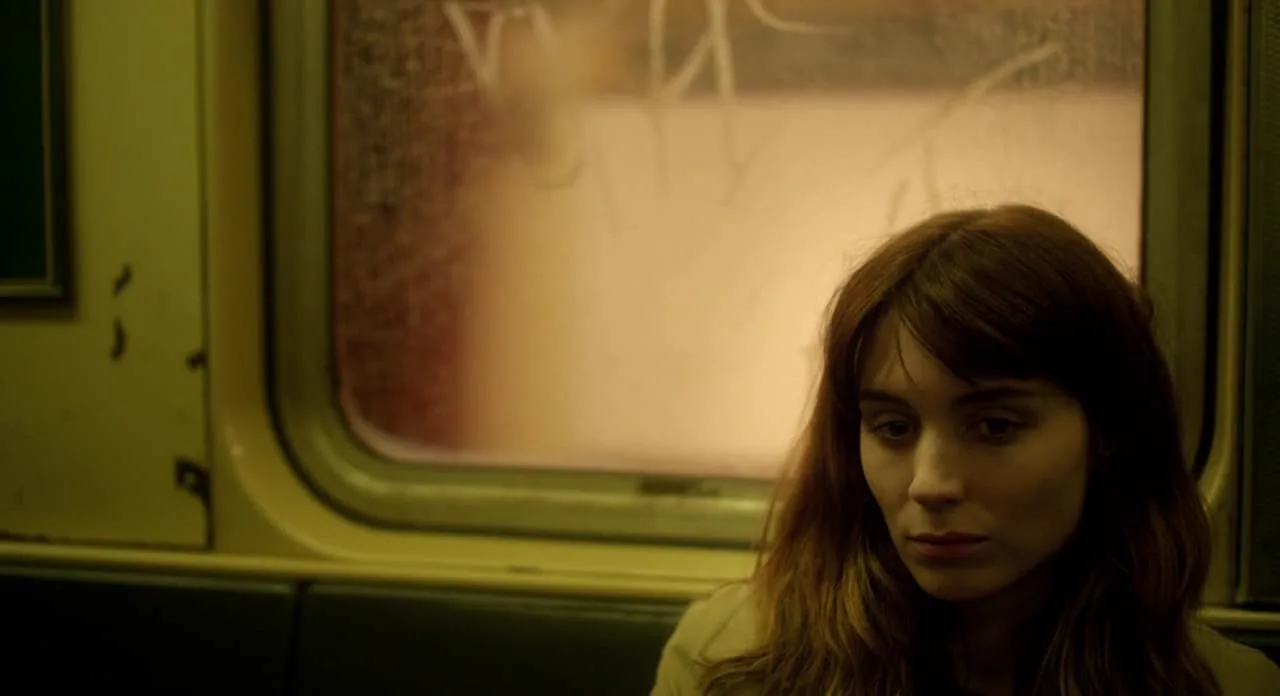 A psychological thriller film directed by the great Steven Soderberg and written by Scott Z. Burns. It stars Rooney Mara as a woman who has prescribed a variety of experimental drugs by psychiatrists after her husband is released from prison. Let's just say, the experiment goes horribly wrong, and the story isn't as straightforward as it appears.
The story is simple, but as the plot progresses, it ramps up into a multi-layered story full of complexity, intrigue, and mystery. With strong performances from the psychiatrists Jude Law and Catherine Zeta-Jones and the husband Channing Tatum, you'll be sucked in up until the end. Side Effects is a wonderful movie that needs to be on your watch list.
2. Gone Baby Gone (2007)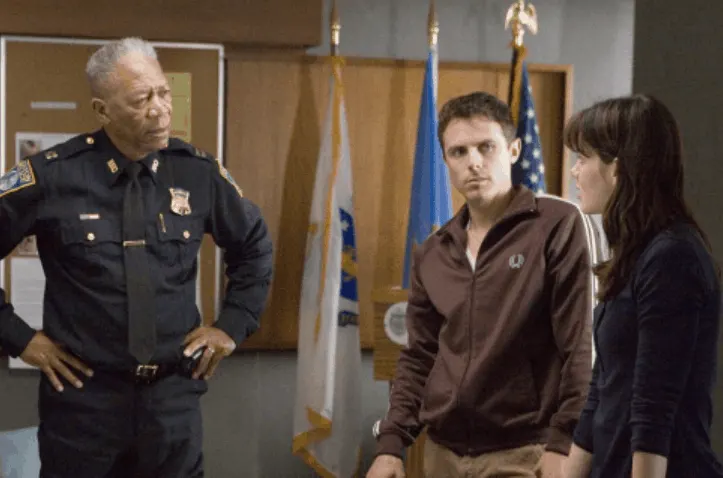 One of the many neo-noir mystery thriller movies that became popular in the late 2000s, the film is surprisingly well directed by Ben Affleck. Although we all make fun of him for his shotty performances, he knows how to lead a scene. His feature-length directorial and writing debut is based off on the 1998 novel Gone, Baby, Gone by Dennis Lehane.
The film follows two private investigators hunting for a young girl abducted from her mother's apartment in Dorchester, a neighborhood of Boston. Both detectives admit they aren't experienced, but they feel a personal connection with the case to find the 4-year-old girl.
This multi-layered puzzle unfolds to a satisfying epic conclusion, but not before the detectives find themselves in perilous situations against drug dealers, pedophiles, and gangs. You'll see the characters barrel down a path of lost relationships, sanity and possibly, multiple lives.
3. Rosemary's Baby (1968)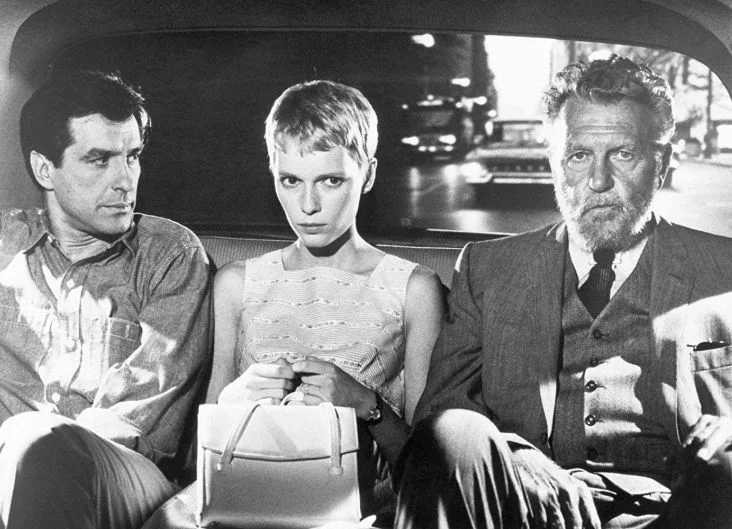 Let's take you back to the past when horror was in its purest form, aka before special effects took over for practical effects. There are no ghosts or vampires here, but the concept will no doubt terrify you if you haven't seen this masterpiece already. Directed by Roman Polanski and based off the novel of the same name by Ira Levin – prepare to be scared.
With an outstanding cast, including the talented Mia Farrow, John Cassavetes, Ruth Gordon, among others, this film chronicles the story of a pregnant woman who suspects that an evil cult society wants to steal her baby for an occult ritual. What makes this film so incredible for its time is the subtle way it depicts paranoia, women's liberation, Christianity, and paganism.
Rosemary's Baby is a culturally significant film that gives you a sense of alienation, despair, suspicion, and the questioning of parenthood and marriage. As the safety of her unborn child becomes the mother's top priority, and as the paranoia becomes too much to bear, the mother takes desperate measures to prevent her fears from happening. Don't pass this one up!
4. Basic Instinct (1992)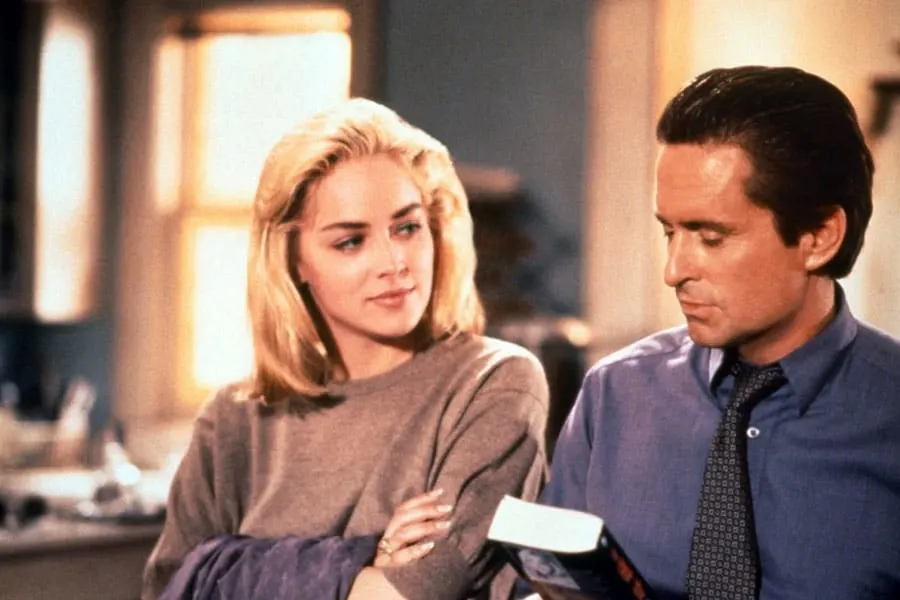 Basic Instinct is neo-noir at its finest. Sprinkle in a little eroticism, and some thrilling suspense and you have yourself one of the biggest hits of the decade. You've likely seen this movie parodied multiple times, specifically the leg-crossing scene done by the character Catherine Tramell and acted by Sharon Stone.
Directed by Paul Verhoeven and written by Joe Ezterhas, the film follows police detective Nick Curran who is investigating the murder of a wealthy rock star. During the investigation, Nick Curran becomes involved in a relationship with Catherine Tramell, a writer. Despite its cliched plot on the surface, this expertly paced and stylishly filmed movie is just as interesting for its story as the controversy that surrounded it upon its release.
Gay rights activists vehemently opposed Basic Instinct for its portrayal of homosexual relationships and its bisexual character. Its graphic depictions of violence, including a rape scene, have made it unpopular for some audience. Keep in mind that this was filmed at a different time, and many critics have credited this film as being groundbreaking for depictions of sexuality.
5. Se7en (1995)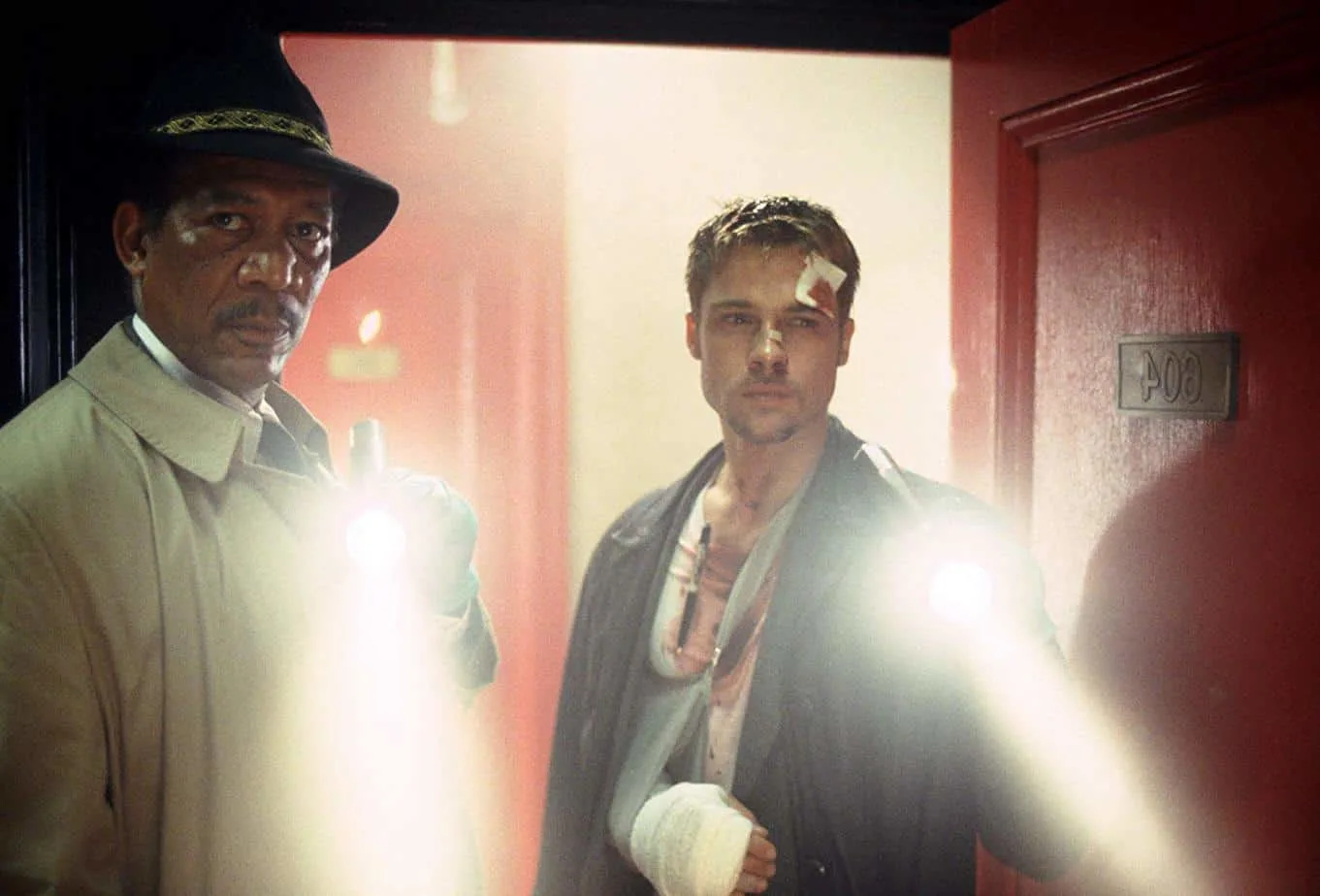 The crime thriller movie directed by the great David Fincher and written by Andrew Kevin Walker. Staring A-List actors and actresses Brad Pitt, Gwyneth Paltrow, Morgan Freeman, and Kevin Spacy, the film follows two detectives who are tasked with taking down a psychopath serial killer. David Mills and William Somerset notice that the murderer kills using the seven deadly sins.
Se7en was the highest-grossing film of 1995 and for a good reason. It uses it's dark style, along with its brutality and themes, to become one of the most favorite films of the '90s. One of the reasons for its longevity is its focused plot, visual development, and how expertly the story stays away from Hollywood cliches.
6. The Girl With the Dragon Tattoo (2009 and 2011)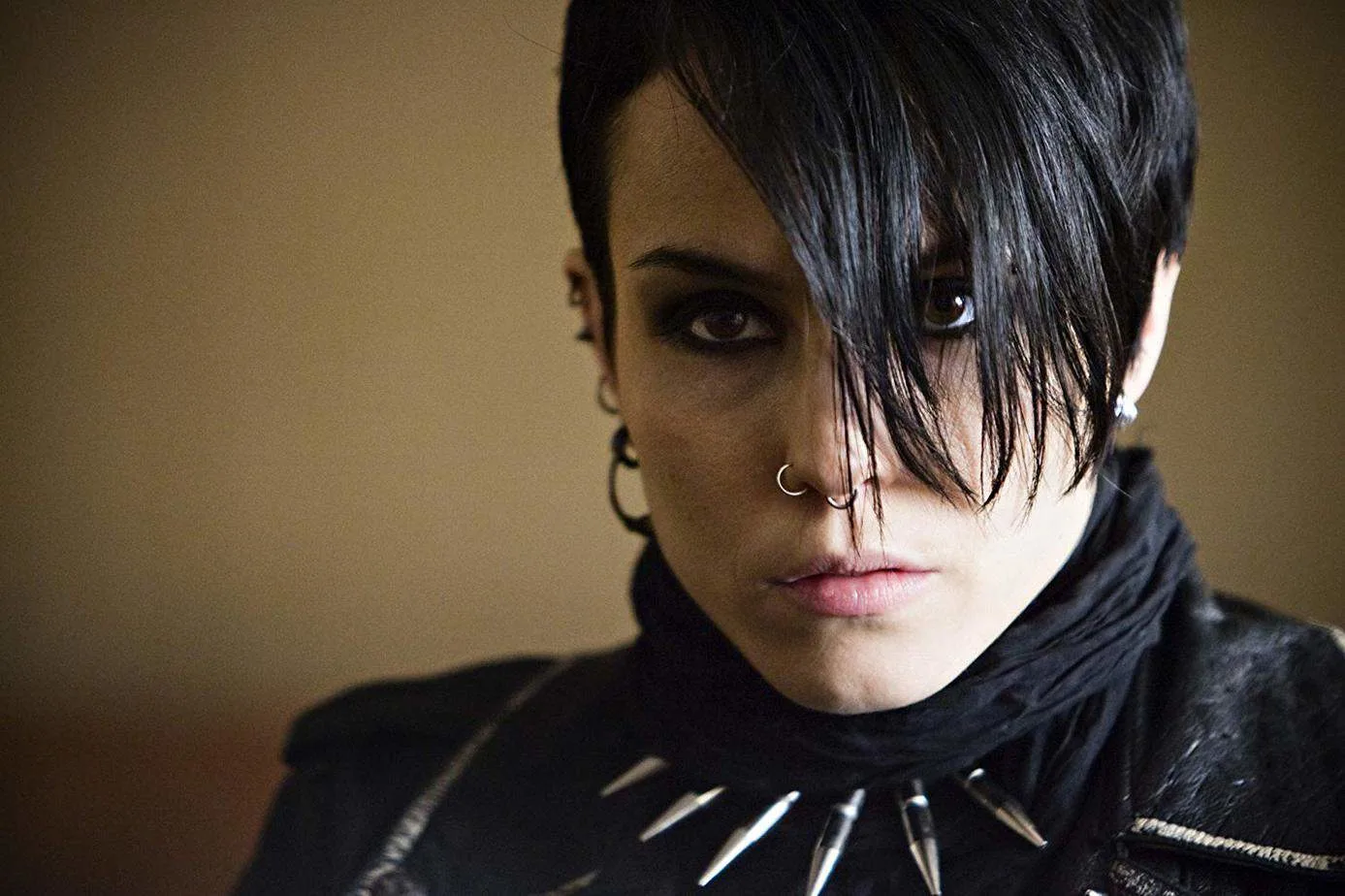 Based on the book of the same name, The Girl with the Dragon Tattoo 2009 (Or, as the Swedish call it: Män som hatar kvinnor, or "Men who hate women") is a crime thriller film and the first of the Millennium series. Although the Swedish version is considered the better of the two (2011 American version) due to its fantastic acting and presentation, the American version is better than it has any right to be.
Most American remakes of foreign films are disappointing, but David Fincher's version stands on its own. Starring Daniel Craig as journalist Mikael Blomkvist and Rooney Mara as Lisbeth Salander, hacker extraordinaire, it tells the story of Blomkvist's investigation to find out what happened to a woman who disappeared 40 years ago.
The American version has a larger budget and an all-star cast, which makes it more visually appealing and attractive to a Western audience. If you like dialogue-driven movies that rake a long time to get started, this one is for you. This film is an incredible example of how a simple, neo-noir plot can become gripped with suspense and intrigue.
7. Fight Club (1999)
Fight Club is one of those rare movies that is superior to the book. Whereas the novel has a dystopian message at the end, the film leaves you with a sense of hope for a new world. For anyone who hasn't seen Fight Club and doesn't know its twist at the end, you're in for a big treat. Directer David Fincher takes liberties with the plot, but these liberties turn a good story to great.
Edward Norton plays the unreliable narrator, who is disappointed with his life, his job, and his apartment. He forms a relationship with a soap salesman named Tyler Durden, who creates a fight club for men to vent their frustrations. Both leading men become intertwined with an impoverished woman named Marla Singer, played by Bonham Carter.
This is a movie you need to see twice to notice all the clues before the ending unfolds, but you'll be left speechless regardless. It's dark, it's disturbing, and it's satirical all at the same time. It keeps you guessing the whole time. This film defined a generation of disconnected youth, and you may feel a connection with one of the leading characters.
8. Zodiac (2007)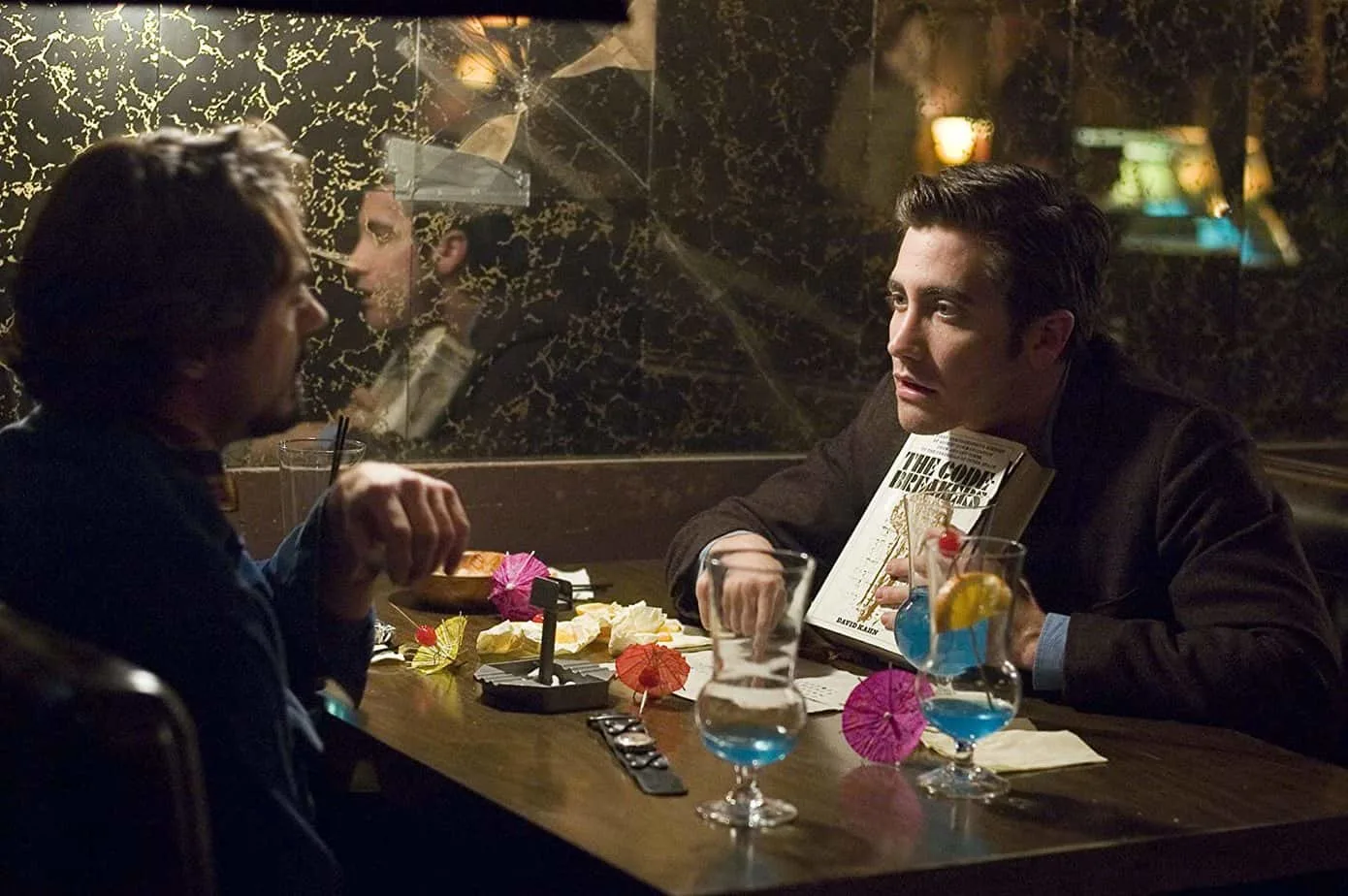 Another David Fincher movie, with the screenplay written by James Vanderbilt it's based on the 1986 non-fiction book of the same name. The film stars Jacke Gyllenhall, Mark Ruffalo, and Robert Downey Jr. For anyone who likes Fincher's other, more traditional style, you may be disappointed. Regardless, this film is worth a watch.
Zodiac is based on an actual serial killer who was active in the San Francisco Bay Area during the late 1960s and early 1970s who would taunt police officers with bloodstained clothing and letters. It's one of the most infamous unsolved crimes in the United States. Fincher and Vanderbilt spent over 18 months of research on this project.
The film begins with a murder mystery, then turns into a documentary-style investigation. The rainy weather, moody backdrop, and thriller aesthetic puts you on a roller-coaster ride of emotion. Although the movie ends the same way as real-life (with an unsolved murder), the journey is what matters in this film.
9. To Die For (1995)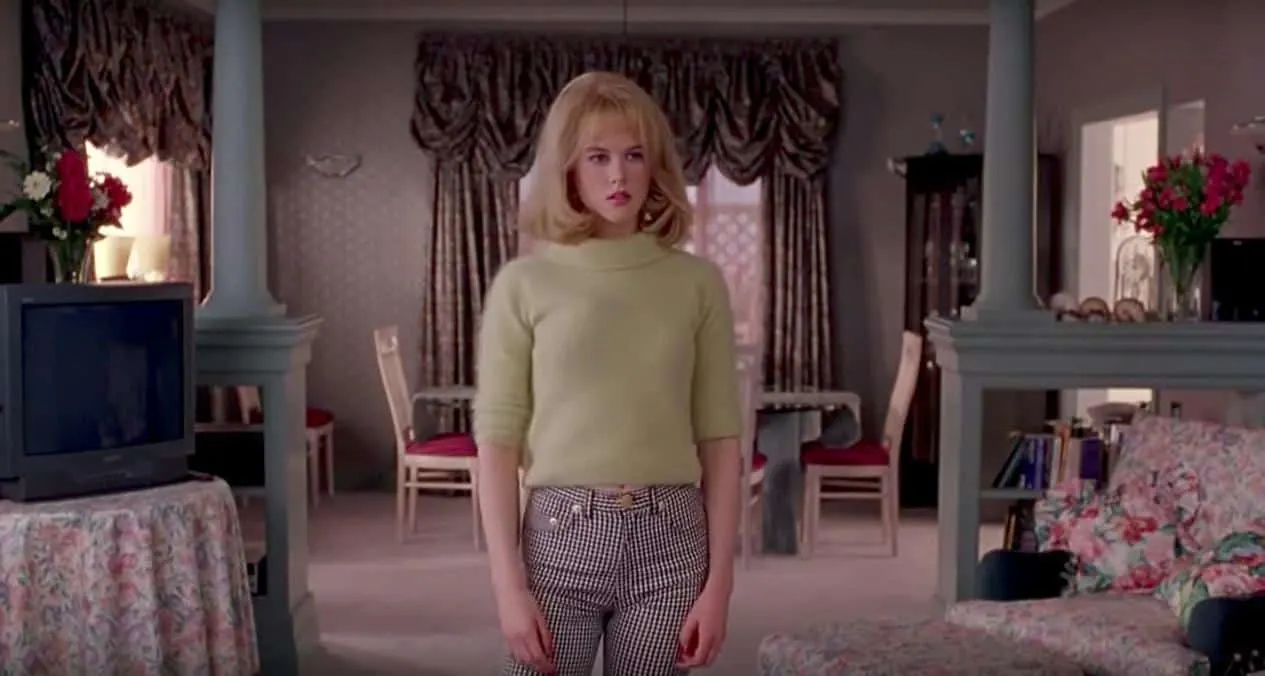 One of the first criminal comedy's on this list, this mockumentary movie format directed by Gus Van Sant and written by Buck Henry is based on the novel of the same name. The murder plot and lead-in are very similar to Gone Girl, as the whole movie revolves around a psychopathic woman who plots to kill her husband with the help of her friends and lover.
Staring Nicoles Kidman, Matt Dillon, and Joaquin Phoenix, and major supporting roles by other famous actors and actresses, this film was nominated for and won multiple awards. The movie has a mixture of styles, combining traditional drama, dark humor, and numerous mockumentary interviews. To Die For is hilarious, fun, and light-hearted and keeps you engaged until the end.
10. The Staircase (2004)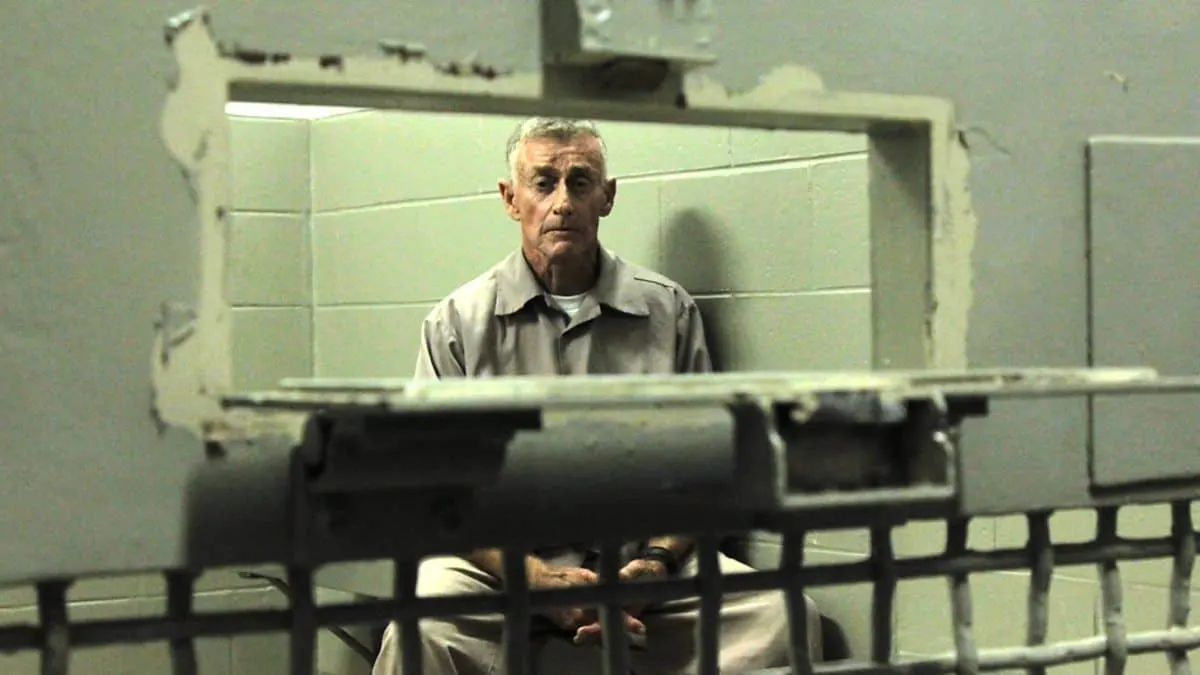 The Staircase is actually the story that inspired Gone Girl, so its not difficult to see the multiple comparisons between both plots. The beginning, like To Die For, is similar to each other where a man is the main suspect of a murder, and it's up to a group of detectives to solve the crime. Whats sets The Staircase apart from the other selections on this list is it isn't a movie.
This eight-part TV series shouldn't be looked over, regardless of its length and intense story arc. Each part is a chapter that brings resolution to a smaller story arc each episode but also moves the original story forward inch by inch. Look out for the Netflix version of The Staircase, because it isn't too bad either.
11. Ruthless People (1986)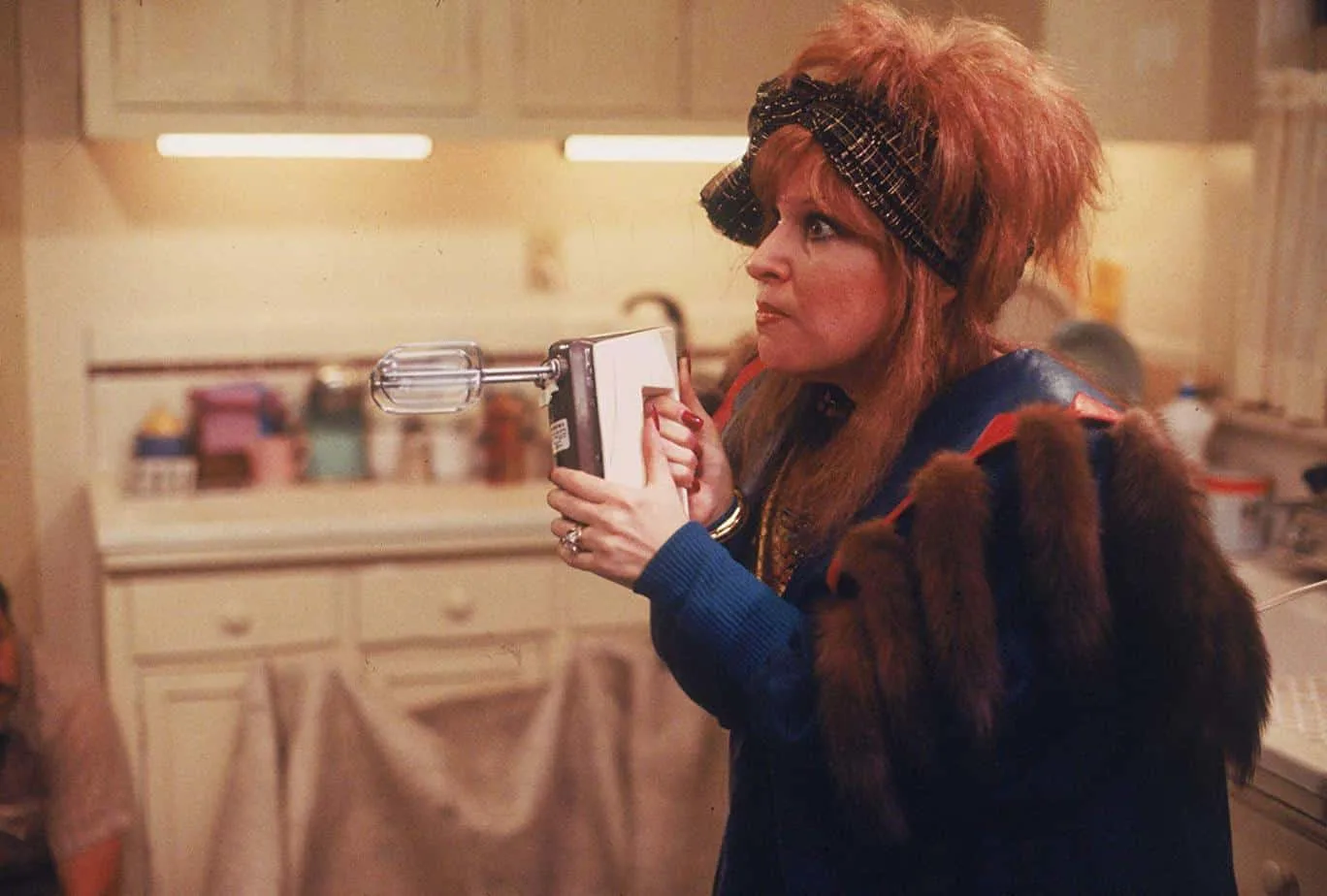 A black comedy film written by Dale Launder, and directed by David and Jerry Zucker is known for launching a few actors' careers, including Bill Pullman. The film follows a couple that kidnaps their ex-boss's wife to get revenge and extort large amounts of money from him. Starring Danny DeVito, Judge Reinhold, and Helen Slater.
The film is still neo-noir inspired, as the extortion goes horribly wrong, where the boss's mistress plans backfire spectacularly when his sister and brother figure out about the kidnapping. The wife has no interest in handing over the money. This requires at least two viewings to catch all the hilarious jokes and quips; however, the movie is difficult to find nowadays.
12. Prisoners (2013)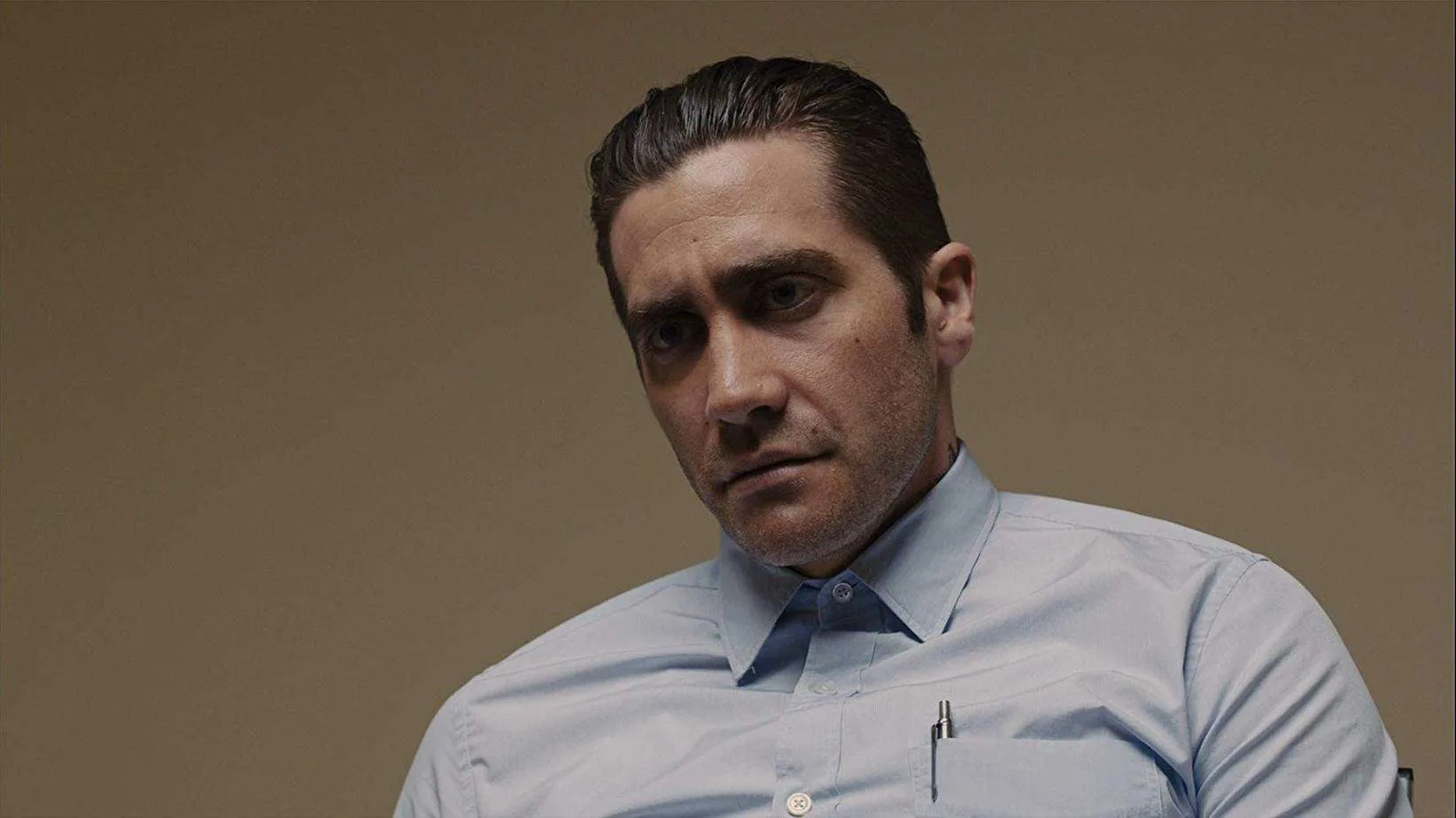 A thriller directed by Denis Villeneuve, this film has many A-listers to fill out the cast, including Hugh Jackman, Jack Gyllenhaal, and Viola Davis, among others. The plot focuses on the abduction of two young girls in Pennsylvania and the search for the abductor by the police. The police arrest a subject, but after they let him go, the father of the daughters enacts vigilante justice.
As the plot begins to unravel slowly, you see the anguish and the desperate emotions on the father's face. It's clear that there is much more going on that what's initially revealed. This plot is crazy intense and never lets up the suspense and mystery until all the puzzle pieces come together.
13. Memento (2000)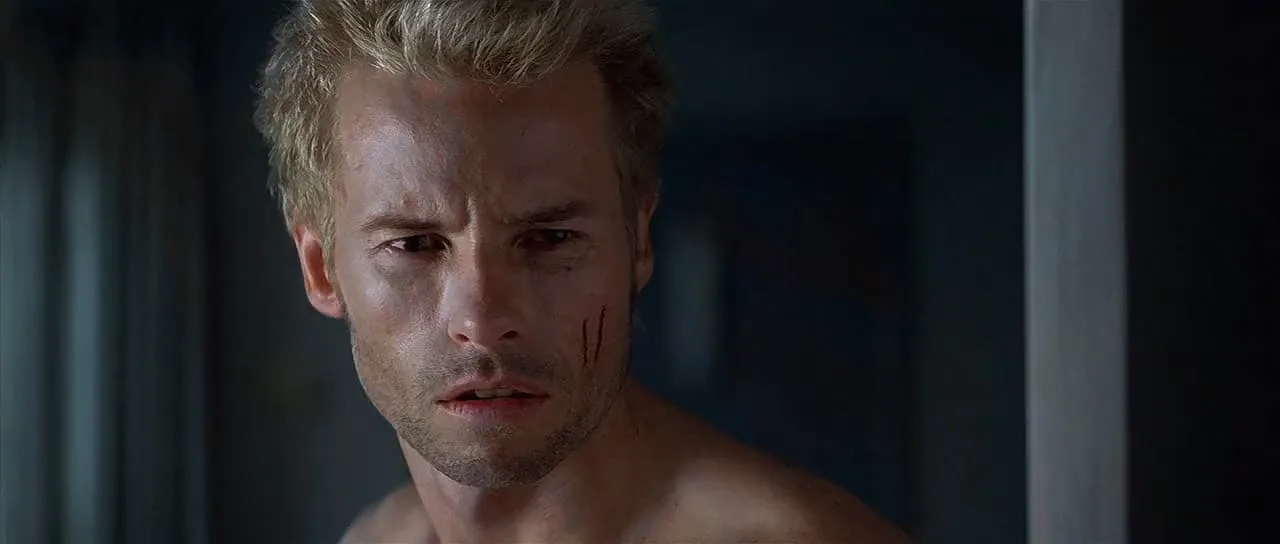 One of the best neo-noir psychological thriller movies of this century (yes, still) directed by Christopher Nolan. Guy Pearce stars as Leonard, an ex-insurance investigator who develops anterograde amnesia (inability to form new memories) from an injury and suffers from short-term memory loss every fifteen minutes.
Leonard is attempting to find the murderer of his wife and uses creative ways to remember what he discovered from the murder, including taking polaroid pictures of various events. The film presents sections of the story in two different sequences: black-and-white for scenes shown in chronological order, and color sequences shown in reverse order.
Although the narrative is confusing at first, the story does its best to keep you well informed of various sections in the story. Additionally, the acting and directing are fantastic and keep you entertained. This classic mystery is really similar to Gone Girl in the way that both the protagonist and the viewers are guessing until the end.
14. Nightcrawler (2014)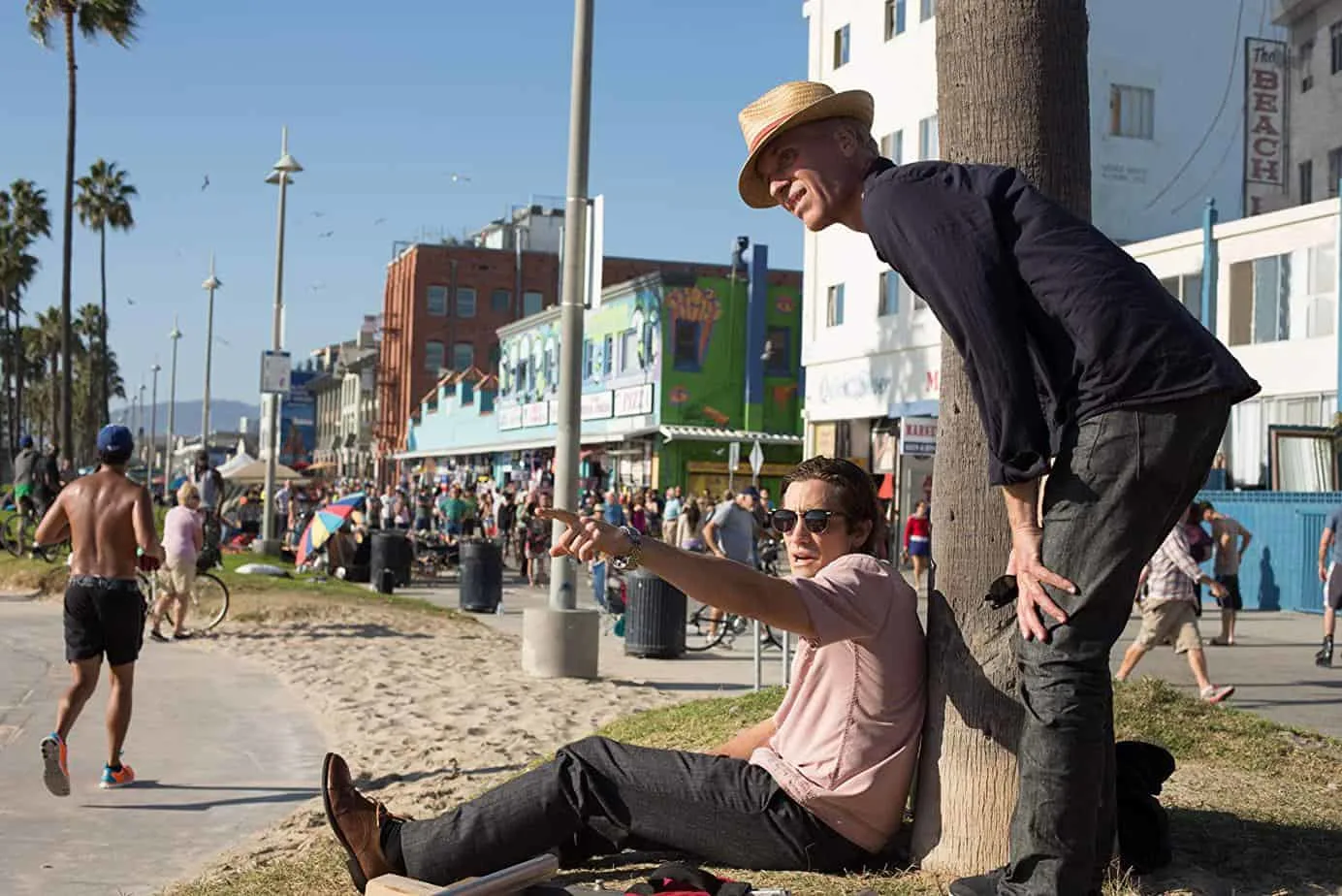 A thriller set in the underbelly of contemporary Los Angeles, it follows Lou Bloom, played by Jake Gyllenhaal, a stringer (freelance journalist) who records violent events late at night. He sells these photos and recordings to a local television station. The film's universal theme is the symbiotic relationship between consumer demand and unethical journalism.
Nightcrawler isn't your typical Hollywood film, mostly due to the low budget. The script is very character focuses, with an especially impressive performance by Gyllenhall and is given a lot of space to shine and show off his talent. The cast, filmmaking, script, and atmosphere is very neo-noir and captivating. See this when you can, as it needs more attention.
15. Shutter Island (2010)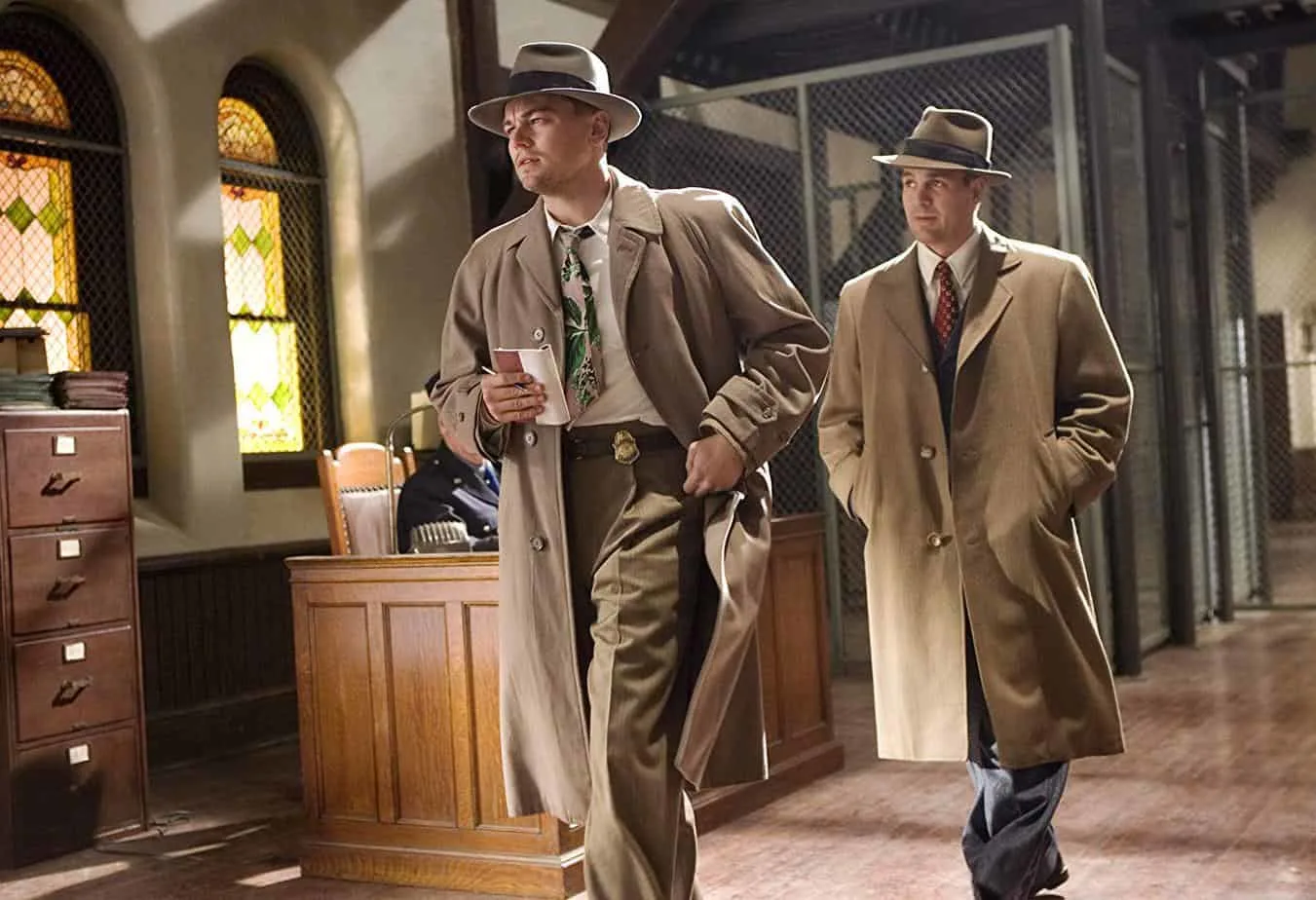 You've probably already heard of Shutter Island, as it stars the famous Leonardo DiCaprio. Despite its low to average critical response, this movie remains popular with audiences (mostly due to Dicaprio's performance). The film follows U.S. Marshal Edward "Teddy" Daniels and the investigation at a psychiatric facility on Shutter Island shortly after a patient goes missing.
Mark Furralo plays his partner officer, Ben Kinsley. It's one of the most well-crafted psychological thriller movies, likely a film before its time. This is a film that needs to be watched several times to understand the complexity and brilliance of the powerful script and powerful performances. Shutter Island is a must-watch for thriller fans
FAQ
What should I watch if I like Gone Girl?
Besides the mentioned movies on the list, try Confession of Murder (2012) and Memories of Murder (2003), two captivating film dramas filmed in South Korea that deserve your attention. Don't forget about hits like Tell No One (2006), Enough (2002), A Perfect Murder (1998), and Mystic River (2003) – all fantastic thriller movies filmed in America.
What kind of movie is Gone Girl?
Gone Girl is a mystery, psychological thriller, directed by David Fincher, with a screenplay by Gillian Flynn, based on her 2012 novel of the same title. Set in Missouri, the story begins as a mystery following the events surrounding the character Nick Dunne, who becomes a suspect in the disappearance of his wife, Amy.
Is the Gone Girl book better than the movie? (Spoilers)
Similar to most book-to-film movies, the book is better than the film for multiple reasons. In the movie, Nick Dunne has an affair for over a year with a student and doesn't seem to care about his wife's appearance, making him unsympathetic and hard to relate to a character. In the book, he admits his flaws and feels guilty over the way he treated his wife.
Amy, Nick's wife, is smart, sexy, and sort of crazy in the movie. She's also calculating and always has a plan, which is the main reason why she's killed. Neil realizes she knows too much, and she kills Dezi in the book instead of going to the authorities like in the movie. Book Amy was more likely to go above and beyond to protect herself.
What happened at the end of Gone Girl? (Spoilers)
The movie's ending is loyal to the book, and the structure is similar. Amy decides to come home to Nick after believing he may still love her, and even though Nick knows the truth, he feels forced to accept her back after she reveals she's pregnant with his child. There are a few subtle changes between the book and movie ending, but, for the most part, they're the same.
Conclusion
Although most of the above movies are similar to Gone Girl, there is nothing like the thrilling suspense that the movie delivers. With most film noir movies featuring strong female protagonists, this genre has pushed the boundaries for how women should act, feel, and be portrayed in films – especially in regards to sexuality.
What was your favorite movie similar to Gone Girl? Will you check out any of the films we've listed? Let us know what you think by leaving us a comment.
Recommended Reads: