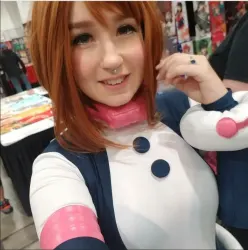 Latest posts by Katrina Dent
(see all)
John Wick was a breakout hit in 2014 and spawned multiple sequels, including Chapter 4. The film is a neo-noir action film directed by Chad Stahelshi as his directorial debut – and what a debut it was. John Wick was met with positive reviews by most critics, claiming its one of Keanu Reeves' best performances, and one of the best action films of 2014. We recommend you see the first film before the others because they tell a chronological story. 
If you haven't seen this film, the story focuses on John Wick (Keanu Reeves) searching for the men who broke into his home, stole his vintage car, and killed his puppy, which was the last gift his wife gave him before she died.
Not only is the story gripping, but the action and direction are so fantastic that you can see every scene perfectly. It's all too common for directors to film action scenes that are blurry and unfocused, but Chad Stahelski has a talent for portraying these scenes perfectly.
Our Top Movies like John Wick
For this list, we look at the best movies that you would enjoy if you liked John Wick. We'll do our best to keep everything spoiler-free, but to recommend them, we may need to go in-depth with some of the films.
1. Taken (2008)
The 2008 English-language French action thriller Taken was written and produced by Luc Besson and directed by Pierre Morel. Starring Liam Neeson as Bryan Mills, a former CIA operative who attempts to track down his teenage daughter Kim (played by Maggie Grace) and her best friend Amanda (played by Katie Cassidy).
The two girls were kidnapped by Albanian human traffickers while traveling in France for a vacation trip. Similar to John Wick, even though you know who kidnaps these girls, the action is what keeps the story entertaining, not the mystery. Liam Neeson wasn't kidding when he tells the kidnappers that he will find them, and he will kill them because he kills them, a lot.
He goes on a high-risk mission similar to the hundreds of others he's been on before, but this time it's personal. The story follows the father as he faces the emotional anguish of losing his daughter, and as he gets closer and closer to his goal, he faces more and more trials that push his physical and mental limits.
2. The Matrix (1999)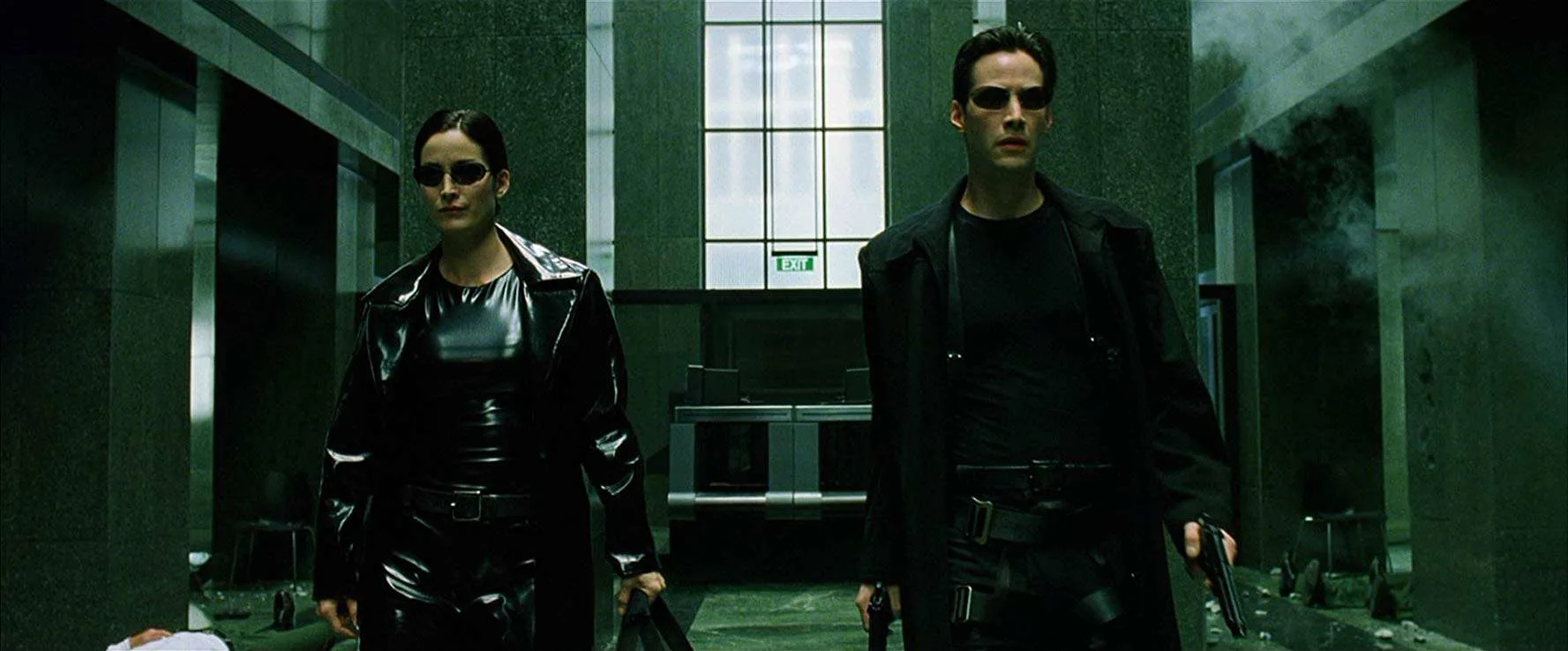 To say that this film defined a generation is just scratching the surface because The Matrix starring Keanu Reeves, Laurence Fishburne, and Carrie-Anne Moss is still praised to this day. Directed and written by The Wachowskis, The Matrix depicts a dystopian future in which humanity is trapped without their knowledge inside a simulation.
The Matrix, which is what the takers of the "red pill" call the simulated reality, is created by AI machines to entertain humans while using they're used as an energy source. When the hacker and computer programmer Thomas Anderson (alias Neo) undercovers the truth of The Matrix, he is set on a quest to free others from it with a group of rebels who are also knowledgable of The Matrix.
This film is known for popularizing the visual effect "bullet time," where the person and bullets are slowed down to display the action while the camera moves at a normal speed. It won multiple awards, including a BAFTA Award, and Saturn Award, and will be interesting to you if you enjoy action-heavy movies with a cyberpunk twist.
3. The Equalizer (2014)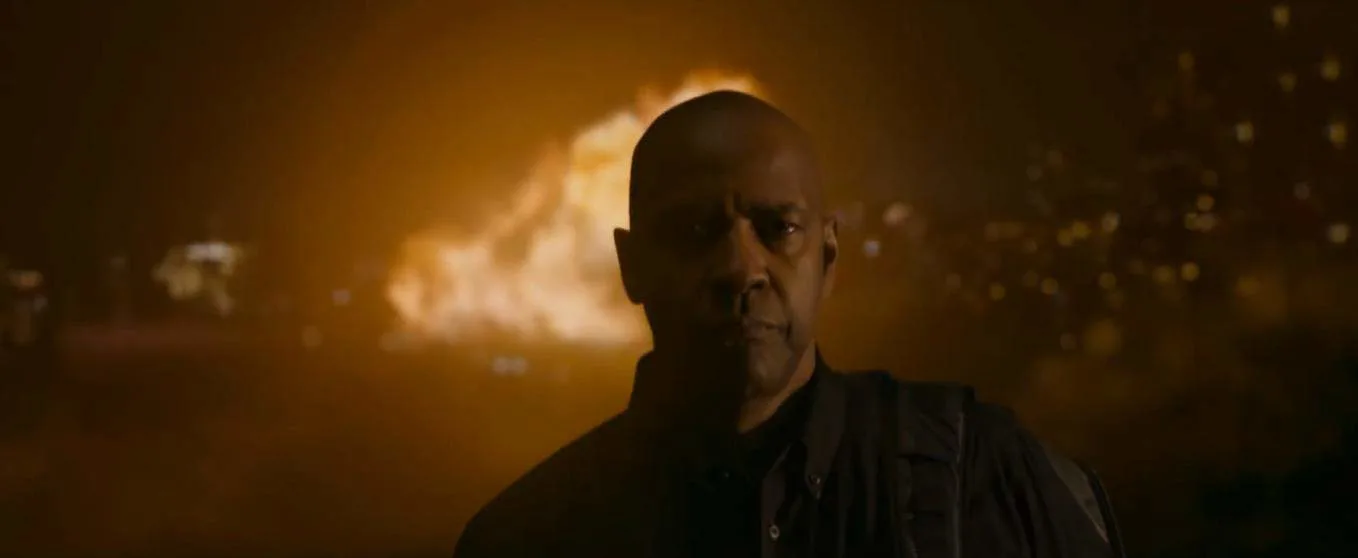 Next on our list of movies like John Wick is an action thriller film directed by Antoine Fuqua and loosely based on the 1980 TV series of the same name. It stars multiple A-listers, including Denzel Washington, Chloë Grace Moretz, and Marton Csokas, and follows the story of a retired Marine and intelligence agent that helps people who are being victimized by corrupt cops and criminals.
Robert McCall (Washington), who lives a normal life, is compelled to let his demons out after a young girl named Teri gets beaten by Russian mobsters. They reject his plea to let her go in exchange for money. As a response to this, McCall takes down the entire organization and becomes a voice for the voiceless with his lethal skills.
The film received mixed reviews, but was praised for its soundtrack, visual style, and acting but criticized for its violence. Regardless, it became a commercial success and spawned a sequel released on July 20, 2018, which also deserves a watch.
4. American Sniper (2014)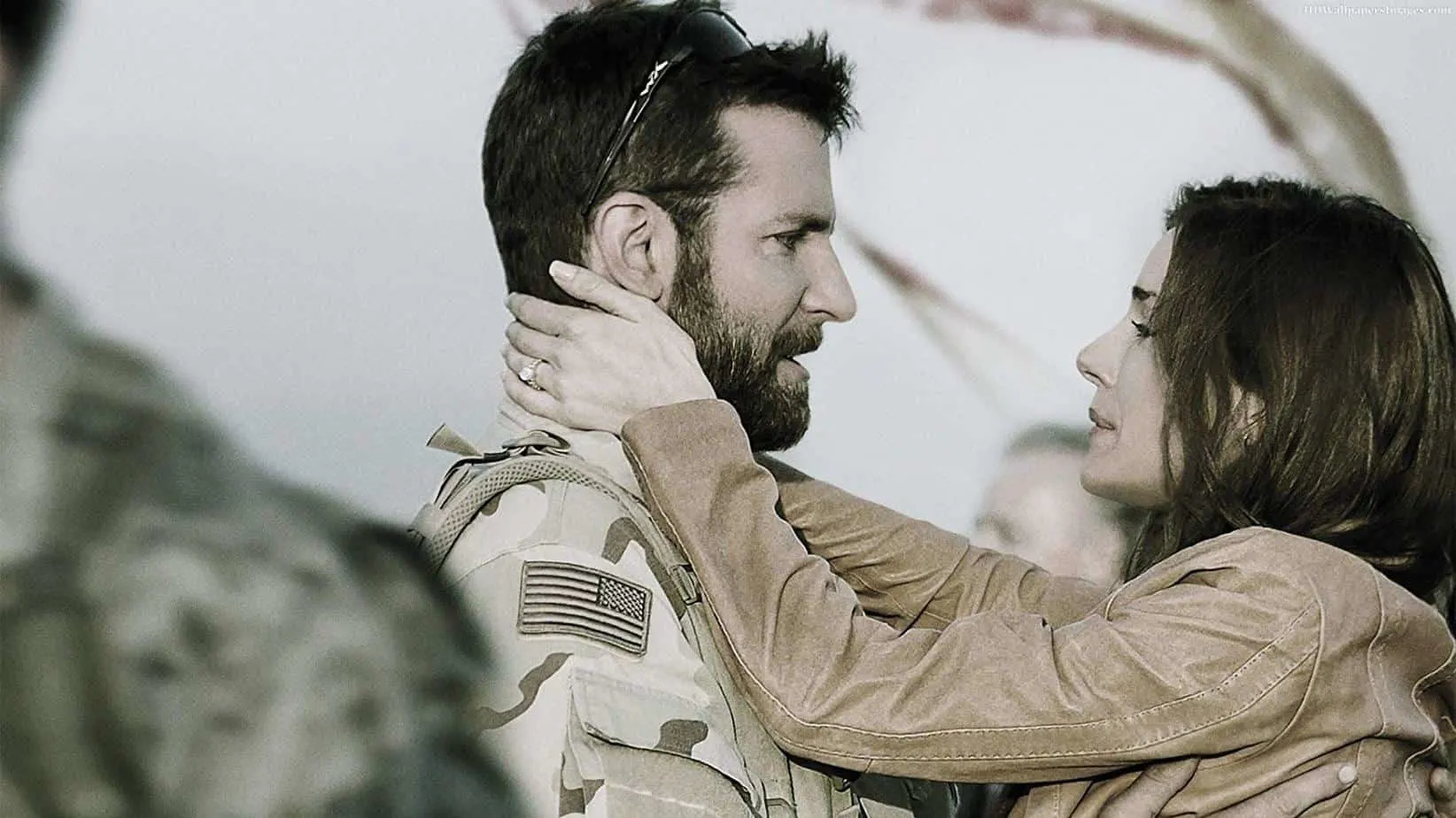 American Sniper is based on the real-life of US navy seal, Chris Kyle, and the memoir "American Sniper: The Autobiography of the Most Leather Sniper in US Military History." Directed and produced by Clint Eastwood, this film was widely praised and received six nominations, including Best Actor, Picture, and Screenplay, and won Best Sound Editing.
Bradly Cooper plays Chris Kyle, who became the deadliest marksman in US military history with a total of 255 kills from four tours in the Iraq War. However, 160 of those kills were officially confirmed by the Department of Defense. Although Kyle is celebrated for his military accomplishments, his tour of duty took a toll on his mental health and personal life.
American Sniper shows the terrifying consequences of war and how it affects the people within them. Although it's considered an action film, its emotional impact on audiences can't be understated. It was the highest-grossing film of 2014 and the highest-grossing war film of all time unadjusted by inflation.
5. Deadpool (2016)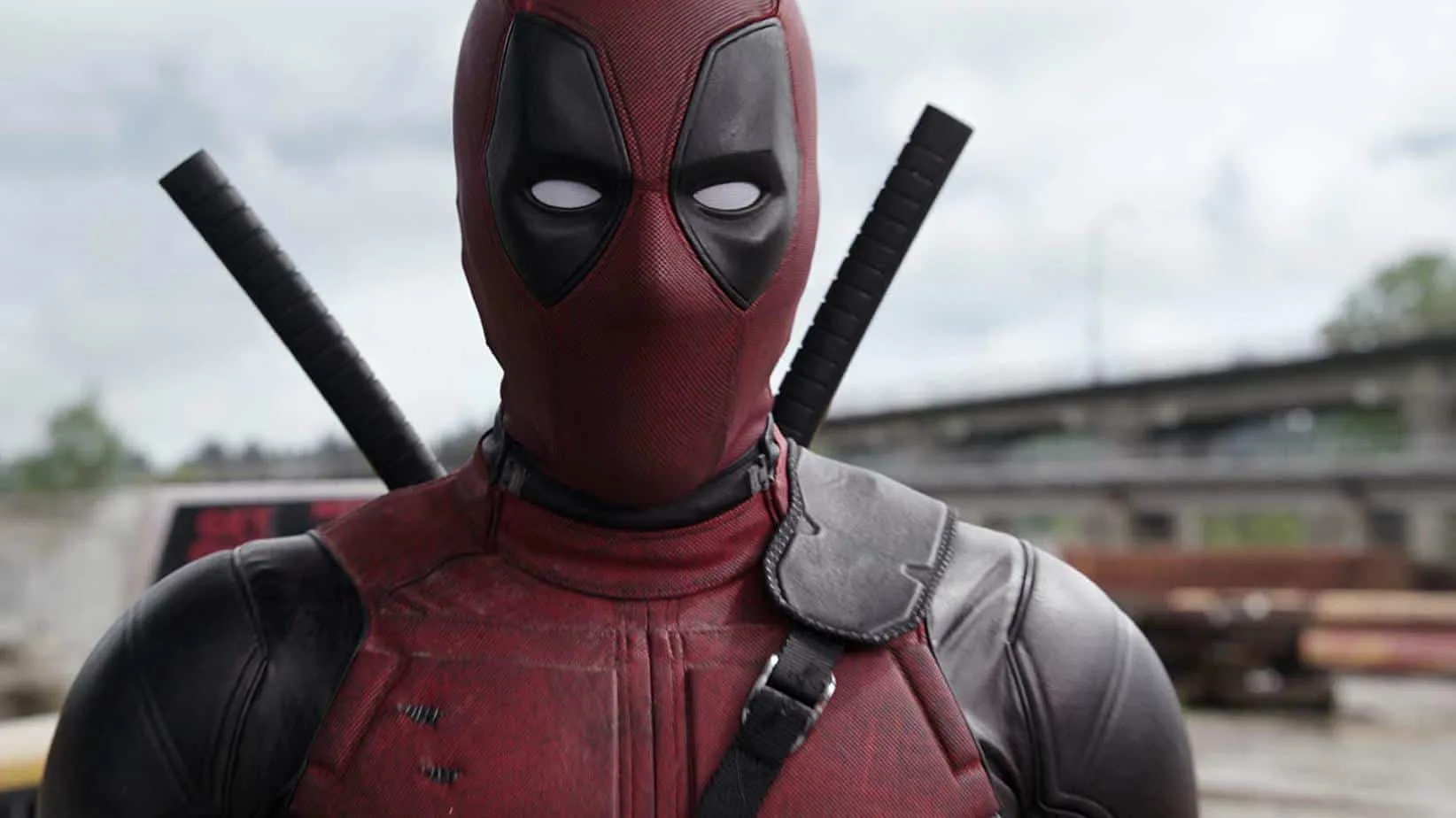 If John Wick is considered a serious portrayal of what happens when you kill a guy's wife/dog, Deadpool is the hilarious R-rated version that takes the hilarity and insanity up to 11. No one expected Deadpool to rake in 782.6 million dollars at the box office, nor did Fox expect a comic book movie to receive high critical success – but it did.
The film stars Ryan Reynolds as Deadpool (Wade Wilson), who is dishonorably discharged from the special forces operative working as a mercenary when he meets Vanessa, a prostitute, and the two fall in love.
Wilson is diagnosed with terminal cancer and leaves Vanessa, so she doesn't watch him die. He then gets supernatural powers after a recruiter approaches him and injects a serum that awakens latent mutant genes. The rest of the movie involves saving Vanessa with the help of the X-Men. Give it a watch if you want a good laugh.
6. Jack Reacher (2005)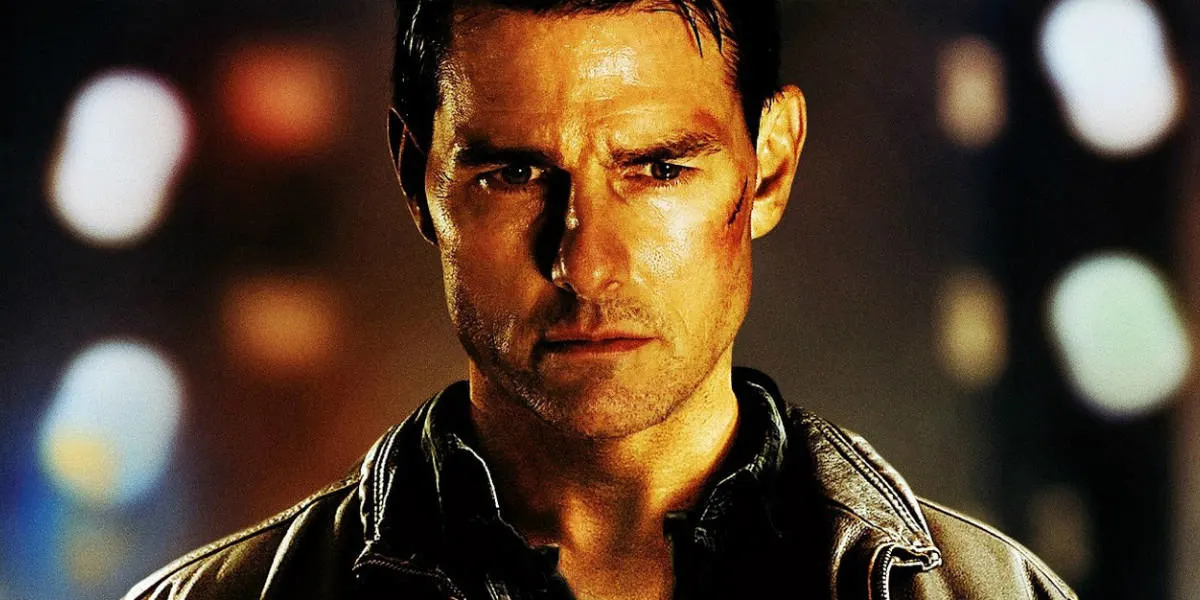 Written and directed by Christopher McQuarrie, Jack Reacher is an American action thriller film based on Lee Child's 2005 novel One Shot. Staring actor Tom Cruise as Jack Reacher, and Rosamund Pike as Helen, it received mixed reviews but was successful at the box office, likely due to Tome Cruise's fantastic acting.
Jack Reacher is a military legend who leaves his job despite receiving multiple honorary titles. Similar to John Wick, Jack Reacher is a dangerous man who can kill anyone who crosses his path. Reacher helps an attorney of an ex-military sniper by seeking out the real killer. As the investigation continues, the simple story becomes complicated and exciting.
7. Commando (1985)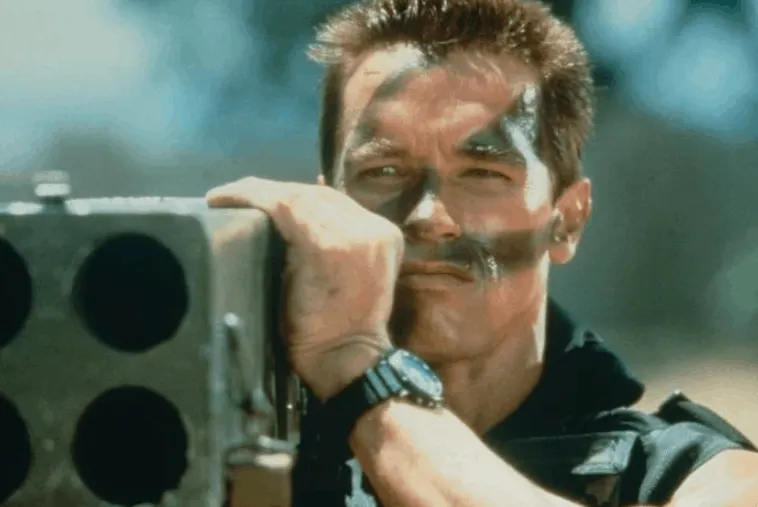 The '80 were the heyday of many fantastic action films, including, but not limited to, Commando. Staring the likes of Arnold Schwarzenegger, Rae Dawn Chong, Vernon Wells, and Alyssa Milano, this incredibly directed film by Mark L. Lester needs to be seen immediately if you've managed to miss this masterpiece.
It's difficult to put Arnold Schwarzenegger in a film and not come out with an entertaining experience, and Commando is no exception. John Matrix, played by Arnold Schwarzenegger, quickly learns that his comrades are getting killed off, but before he can jump into action, his daughter gets abducted.
The kidnappers intend to extort Matrix to do things against his will because they know that he'd do anything for his daughter. However, his abilities to mow down a gang of bad guys with one gun and an endless clip was lost on his enemies, and Matrix soon takes out his entire army. This movie should be seen purely out of the hilarious catchphrases alone.
8. Edge of Tomorrow (2014)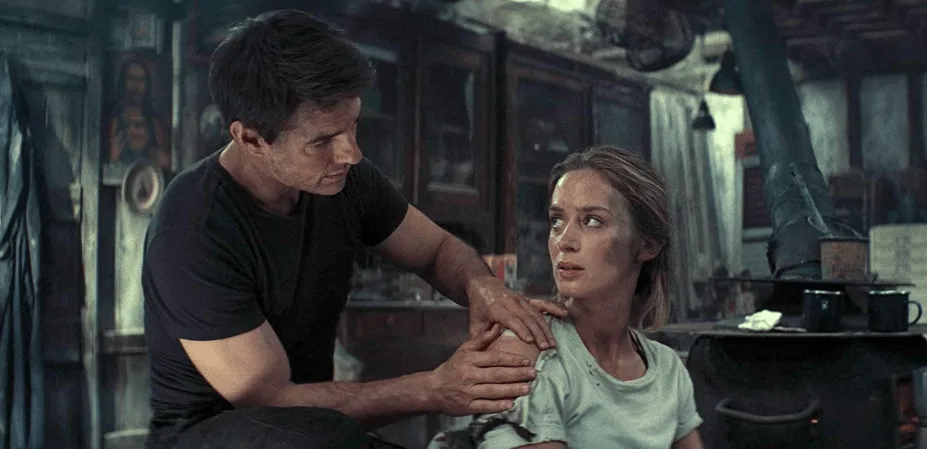 No matter what Tom Cruise is in, the film prints money. Edge of Tomorrow, also marketed as Live Die Repeat, is a science fiction action film also starring Emily Blunt. This is one of those rare movies based off of a Japanese light novel (All You Need Is Kill by Hiroshi Sakurazaka) adapted for an American audience.
Aliens are invading earth, and it's up to William Cage (Tom Cruise) to stop them, even though he's never been in actual combat. He dies in battle but can relive the day multiple times in a loop, making him better every time he comes back. He teams up with Sergeant Rita Vrataski (Emily Blunt) to save humanity.
Although no one's daughter is kidnapped in this movie, the high octane action mixed with a Groundhog Day plot is really entertaining. Edge of Tomorrow was incredibly successful at the box office, so successful that a sequel is in the works. The movie is praised for its tight action, amazing performances, and filmography.
9. Fury (2014)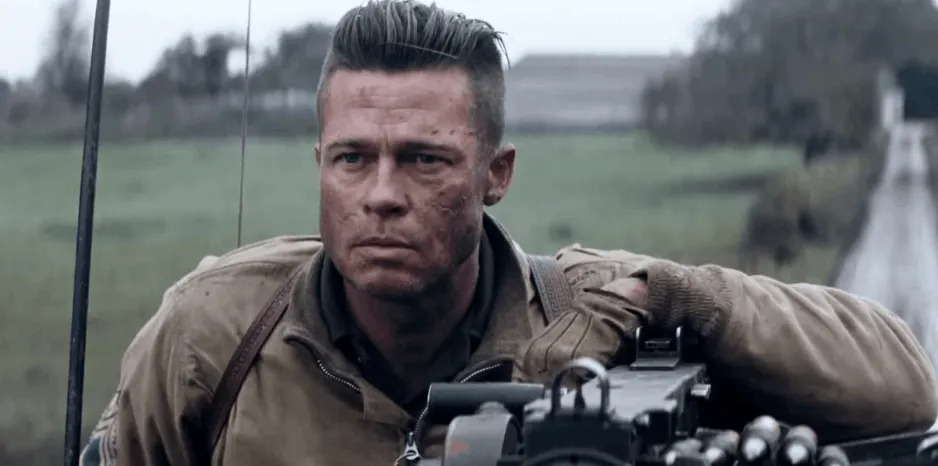 Speaking of Tom Cruise printing money, Brad Pitt is another actor that seems to give an excellent performance no matter the movie. Fury is a war film directed by David Ayer and stars Brad Pitt, Shia LaBeouf, Michael Pena, and Logan Lerman, among others. It portrays US tank crews in Nazi Germany during the final days of WW2.
This isn't the first time Brad Pitt has squared off against the Nazis (See: Inglorious Bastards) and came out on top. Don Collier (Pitt) goes on a seemingly impossible mission and only takes four men with him; it looks grim, but as they say, "you're only as good as the man next to you." Although the violence is graphic, there is an incredible story told if you can look past it.
10. Leon: The Professional (1994)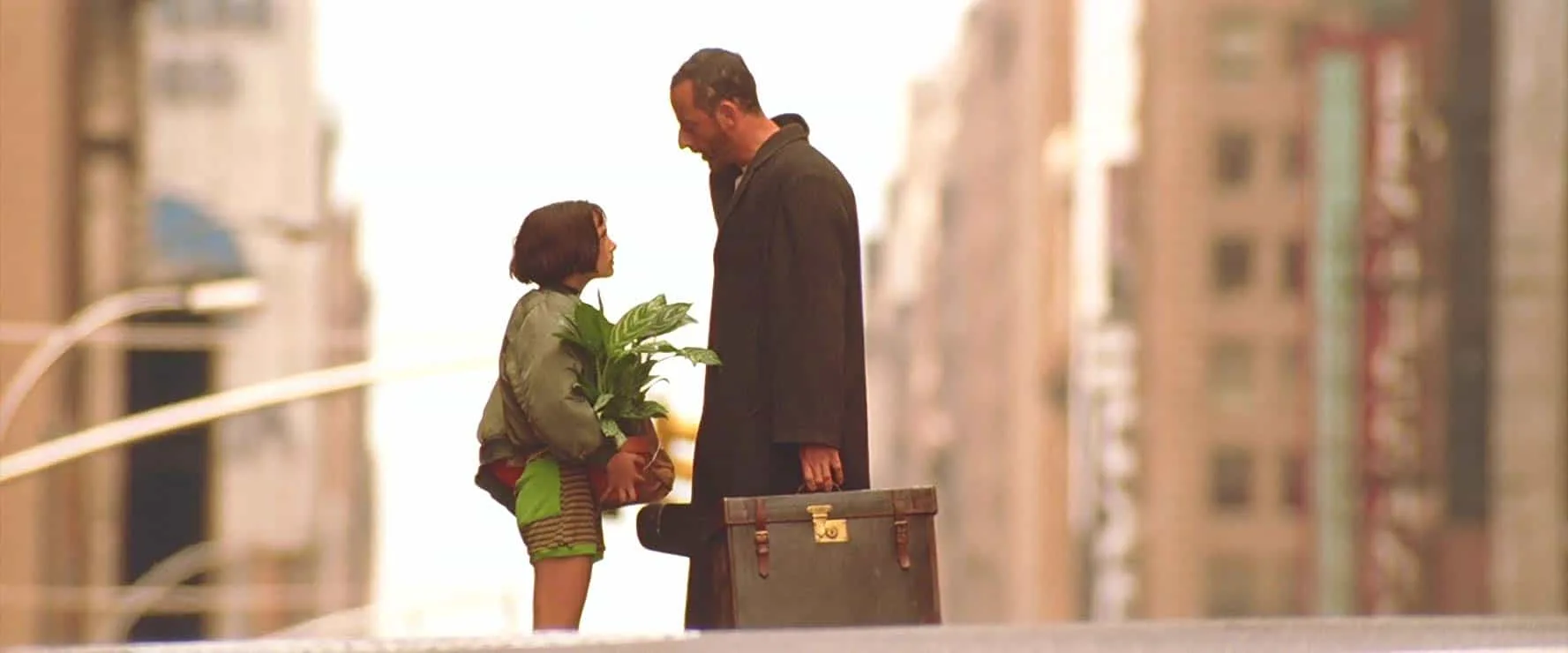 Also known as "Léon" in the French version, Leon: The Professional is so good it hurts, just as much as the two hitmen in the movie are going to hurt the bad guys. This English-language French action thriller was written and directed by Luc Besson; this sot-of-kind-of buddy cop flick shows two unlikely people becoming friends, as well as colleagues.
Jean Reno plays Léon, a professional hitman that takes in the 12-year-old Mathilda (Natalie Portman) after her family is killed by a DEA agent Norman Stansfield (played by Gary Oldman). Fun fact: Natalie Portman's character smokes a cigarette in the movie, but because her mother didn't want her to smoke, an actor smokes the cigarette behind her to produce a similar effect.
Over time, the two develop a unique relationship, making them a force to be reckoned with. Léon is scared Mathilda will lose her innocence in the path to vengeance, which is a common theme for most of the movies on this list. This thriller will tug on your heartstrings as you watch a father and daughter relationship emerge over difficult times.
11. Mad Max (1979)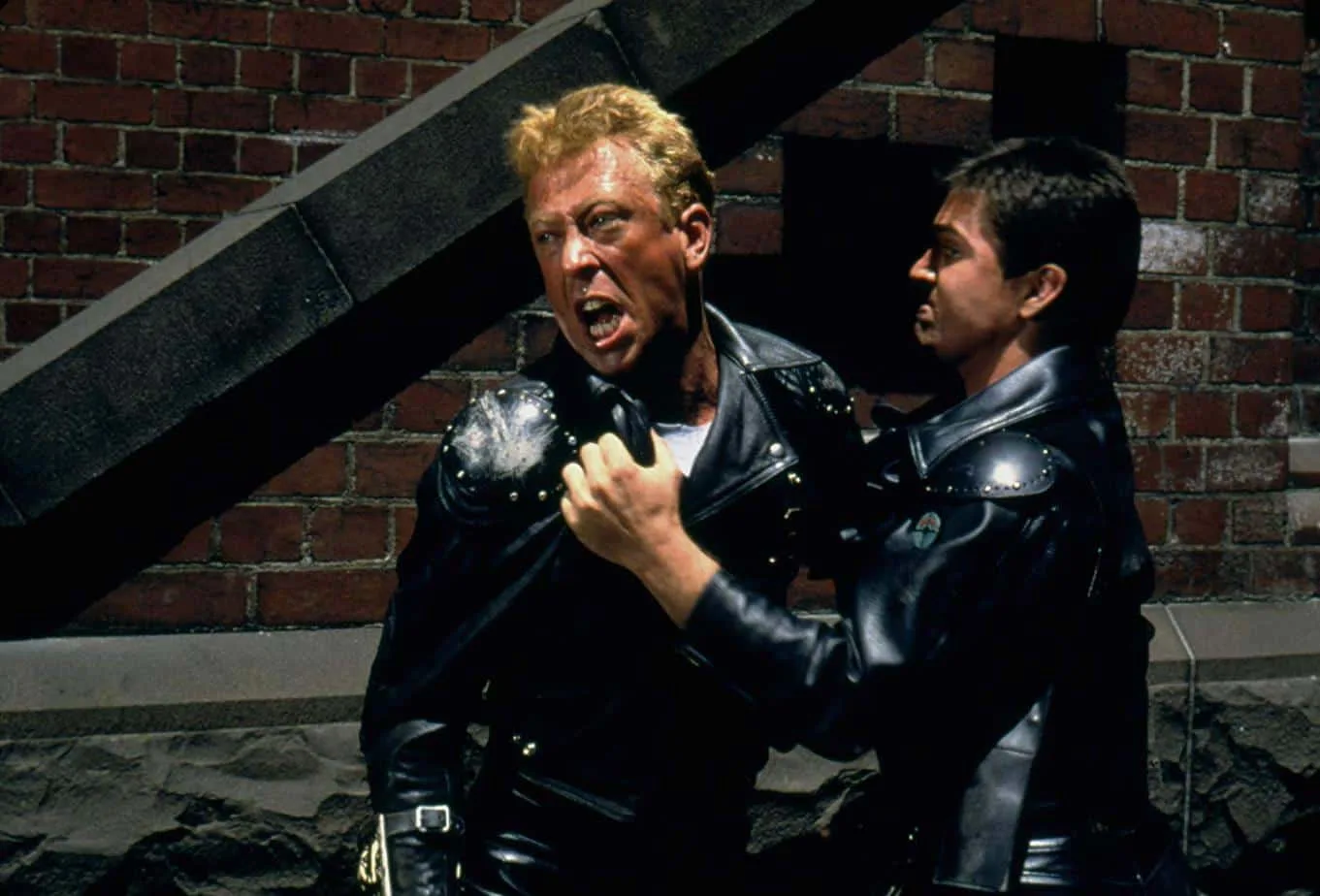 Most, if not all, of the Mad Max movies, could be placed on this list, but the first one has more similarities with John Wick than the others. An Australian dystopian action thriller film directed by the genius George Miller stars Mel Gibson as "Mad" Max Rockatansky, High Keays-Byrne, and Joanne Samuel, to name a few.
Set in a (far) future Australia, the film presents a world of societal collapse, murder, and revenge in which an unhinged policeman becomes tied in a feud with a motorcycle gang. Despite the budget being ridiculously low ($350-000-400,000AUS), it blew box office projections at over $100 million USD. It still holds the world record for the most profitable film of all time.
Mad Max is credited for opening up the global market to Australian film making, and it isn't hard to see why. This heartbreaking story of revenge and survival is incredible and deserves a viewing. Although the sequels do start to drop off, Fury Road is likely the best out of the four. Yes, even better than the original. Give them all a watch.
12. Oldboy (South Korean Version) (2003)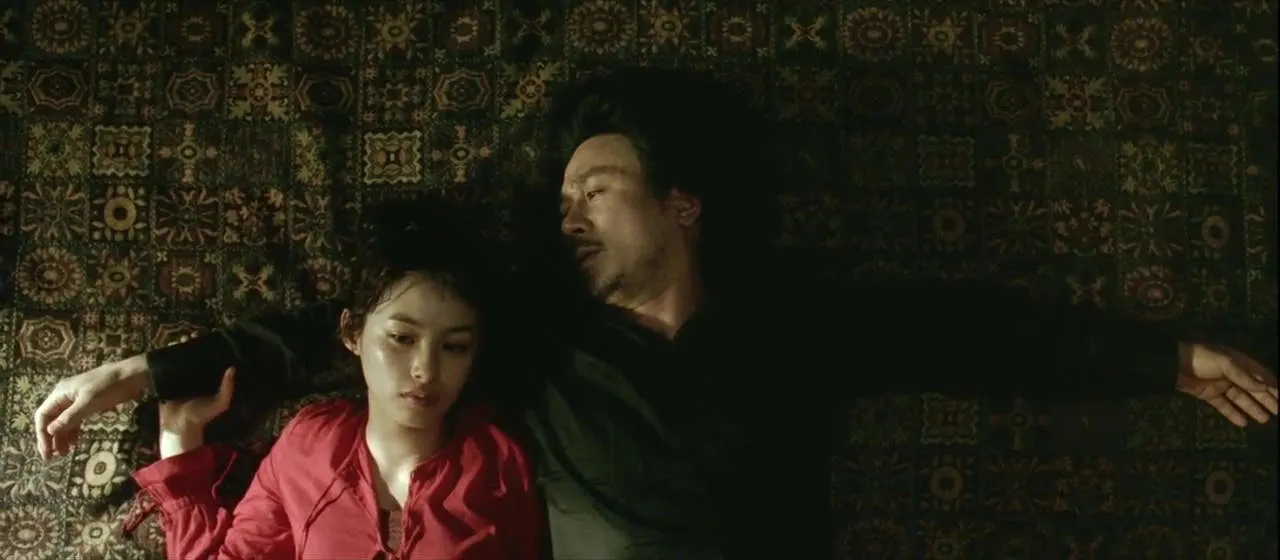 Without trying to sound bias, the South Korean version of Oldboy (올드보이) is far, far superior to the American version that the two shouldn't even be compared. It's a shame that most cinephiles were introduced to this masterpiece by the American version. If you haven't seen this movie due to not knowing about it, or due to the language barrier, we hope this serves as our personal recommendation because we're going to praise the heck out of it.
This neo-noir action thriller is co-written and directed by the great Park Chan-wook based on the Japanese comic of the same name. Oldboy is the second installment of The Vengeance Trilogy, but the other films don't need to be watched to understand Oldboy as they all tell entirely different stories in no particular order.
Oldboy follows the story of a man named Oh Dae-Su, who is a drunkard loser divorcee who loves his daughter. He is imprisoned in a cell resembling a hotel room for 15 years without knowing why until he's released, but not before teaching himself martial arts. He becomes trapped in a web of lies and violence, but while he's seeking out the man who imprisoned him, he falls in love with a young, attractive woman.
This movie takes you on a lot of twists and turns as Dae-Su figures out why he was imprisoned, and why someone would place such a hard sentence on him. This film has won multiple awards and is listed among the best films of the 2000s. If you like an excellent story-driven plot, with a lot of fantastically choreographed fight scenes – see this immediately, preferably subtitled.
Don't see the American version first. Instead, see the Korean version, then watch the American one for a good laugh.
13. Southpaw (2015)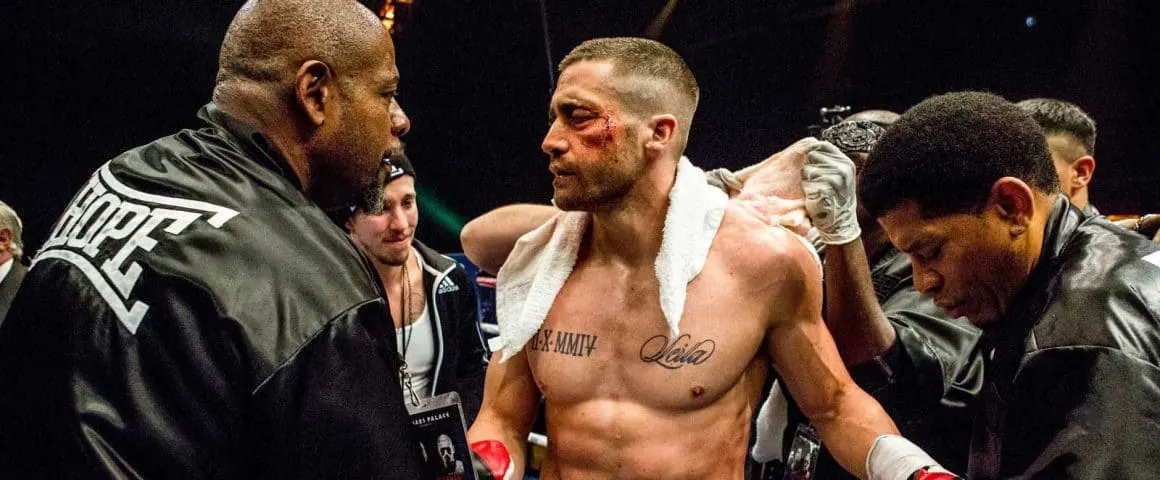 Southpaw is an American sports drama film directed by Antoine Fuqua, written by Kurt Sutter, and starring (one of the best actors on planet earth) Jake Gyllenhaal, Rachel McAdams, and Forest Whitaker. You may think there's no connection with a sports drama and a high-octane action film, but this movie uses boxing as a way to destroy opponents instead of guns.
Billy Hope (Gyllenhaal) is the light heavyweight champion of the world with a seemingly perfect life, but after a confrontation with another boxer and the death of his wife, everything else falls to pieces. Tick Wills (Whitaker) helps Hope trained for a chance at redemption and an opportunity to get his daughter back. What's a redemption story without a kidnapped daughter?
Although the plot starts off slow, and spends a little too much time on Hope's happy life before it's taken away from him, it does a decent job of introducing the multiple characters to the audience. The film received mixed reviews, but deserve a watch because of Gyllenhall and Laurence's expert performances.
14. Kill Bill Vol. 1 (2003)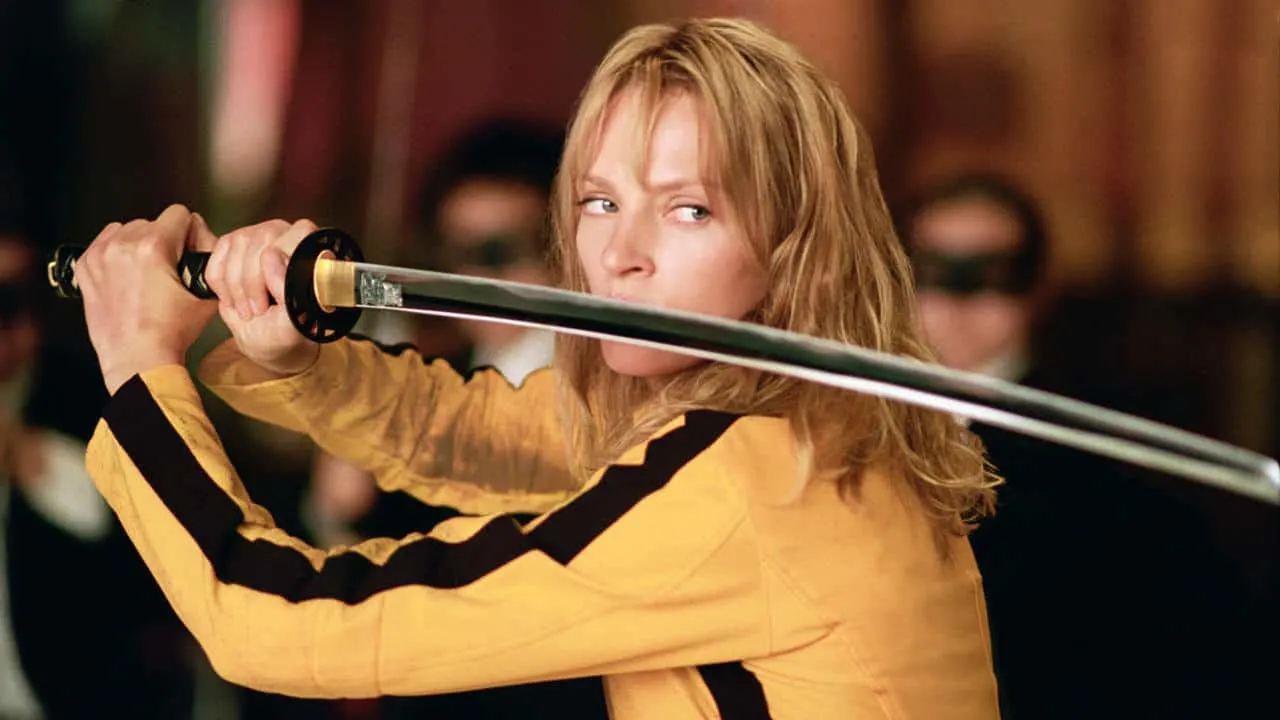 Kill Bill is an American martial arts film made as an homage by director Quentin Tarantino to grindhouse cinema, including samurai, martial arts, and spaghetti Westerns. It also features an expertly done anime sequence done by Production IG. Originally, volume 1 and 2 were supposed to release together, but the film would have been four hours long.
Starring Uma Thurman as the Bride, she takes revenge on a team of assassins (Vivica A. Fox, Daryl Hannah, Michael Madsen, ad Lucy Liu) and their leader, Bill (played by David Carradine) for the death of her unborn child. She goes to Tokyo to fight many members of the yakuza, a Japanese version of the Italian mafia (to be as brief as possible).
This insane, girl-power spectacle is so good that is deserves multiple watches. As the Bride crosses off the names of the people who tried to kill her one by one, the movie comes to an exciting climax. How similar is it to John Wick? Very similar to the point that John Wick was possibly inspired by some of the scenes in Kill Bill.
15. I Saw The Devil (2010)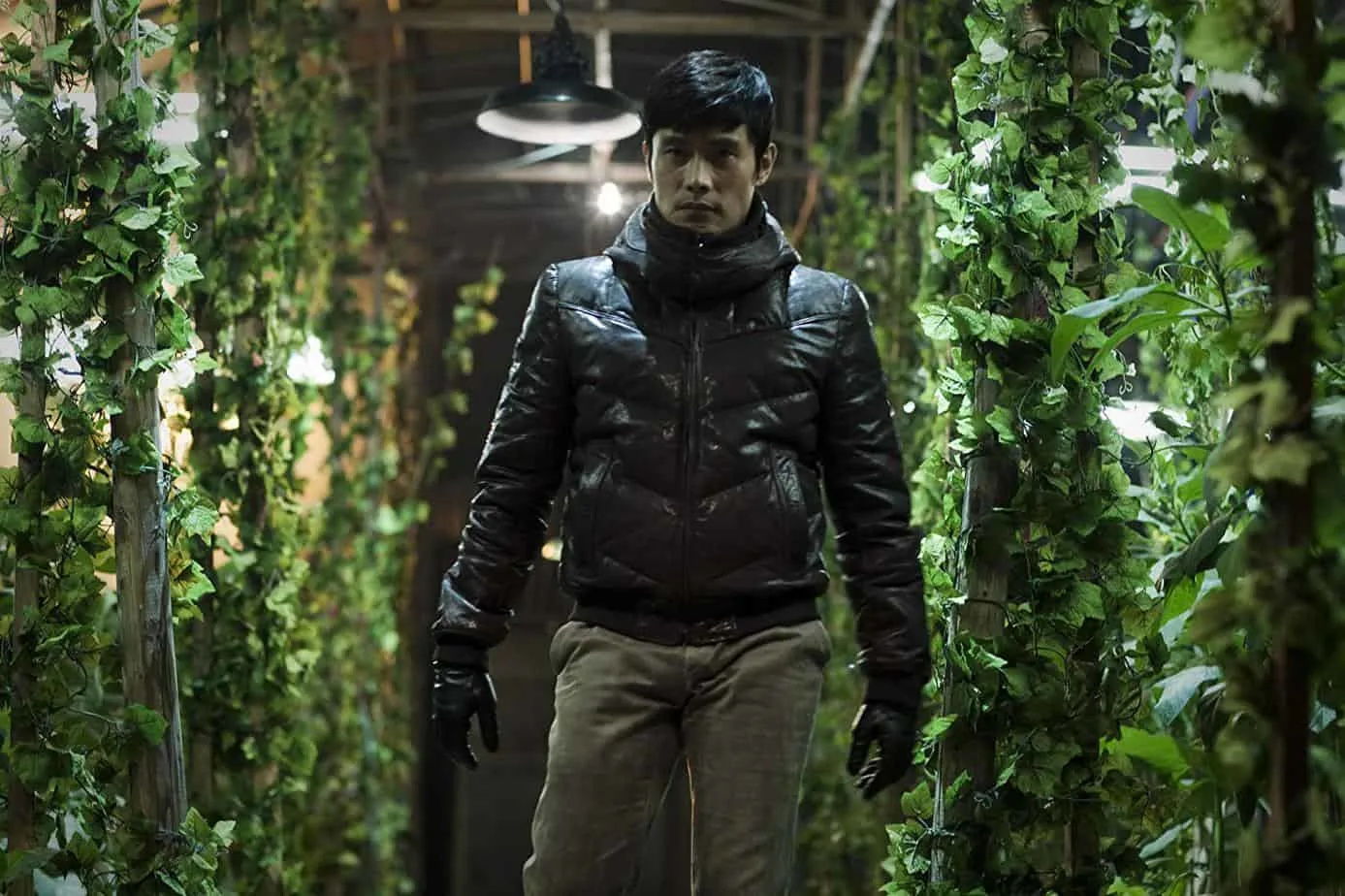 The moral of this list is, "don't sleep on South Korea cinema." I Saw the Devil ( 악마를 보았다) is a South Korean thriller directed by Kim Jee-Woon and written by Park Hoon-Jung. Staring the talents of Choi Min-Sik and Lee Byung-Hun, the film follows Kim Soo-Hyun (Byung-Hun), an NIS (National Intelligence) agent who is on a quest for revenge when his fiancée is murdered by the serial killer psychopath Jang Kyung-Chul (Min-Sik).
Probably one of the goriest and most graphic movies of all time, the opening scene of the film may traumatize the faint at heart. Kyung-Chul takes no liberties as he kills Soo-Hyun's fiancée by graphically cutting off her head and sending it to him. After Soo-Hyun finds the killer's whereabouts, he kills everyone in his path in a vicious murder spree, almost like a South Korean John Wick.
16. High Plains Drifter (1973)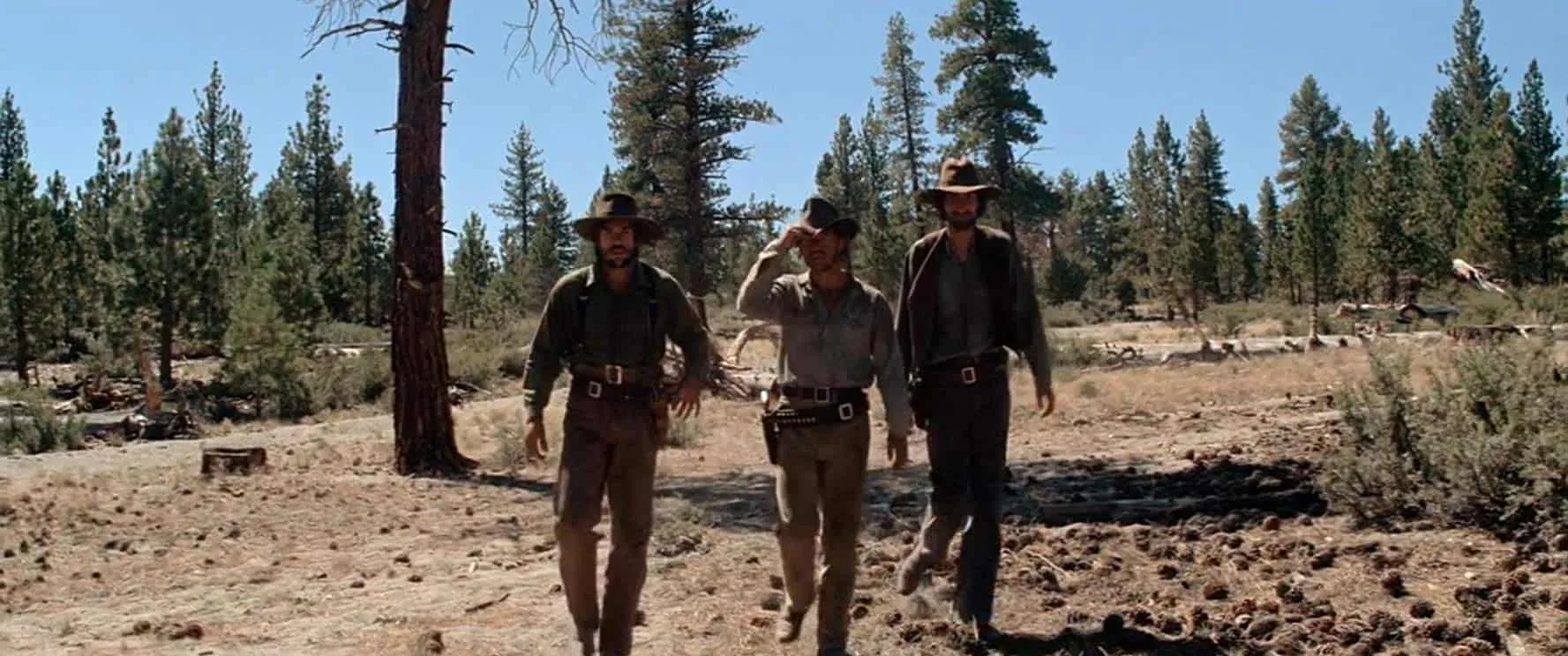 Let's go back to the past way before John Wick. High Plains Drifter is an American Western film starring Clint Eastwood and written by Ernest Tidyman. Eastwood is again playing a badass cowboy (or otherwise known as a mysterious, prepotent stranger) who finds himself in a frontier mining town in the old west.
When you see the drifter riding into town, especially if it's a Clint Eastwood looking guy with a dirty patch of hair on his head – you know it's time to run. After turning the town upside down and painting the town red with the blood of his enemies, this oddly satisfying revenge story, although it doesn't include a missing daughter, comes to a great conclusion. We all wish we were cool cowboys or hitmen like the Drifter or John Wick.
17. Man on Fire (2004)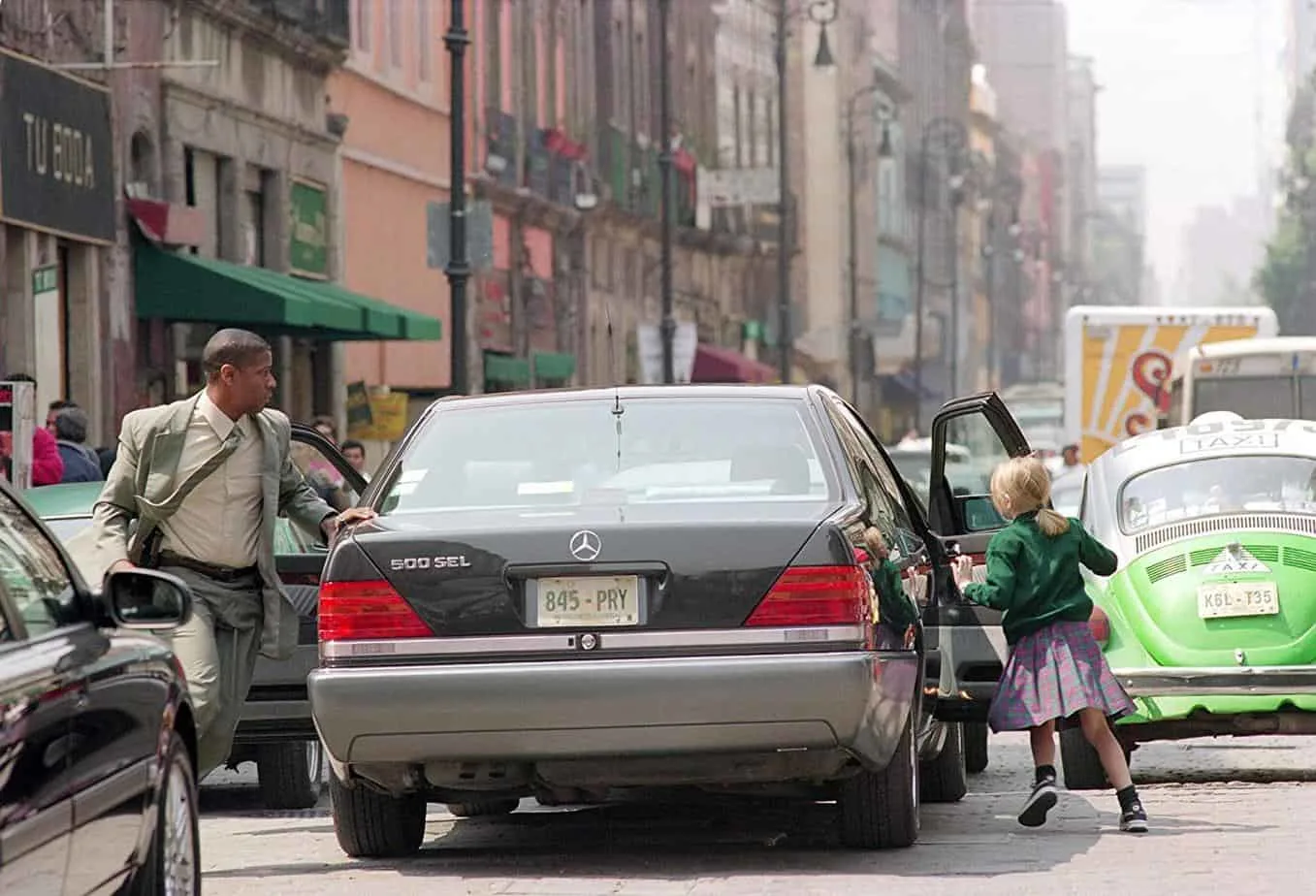 First of all, this film stars Christopher Walken, which is all we needed to know to watch this movie due to the entertainment factor. Despite little marketing, this movie wrecked box office projections for its intense plot, amazing performances by Denzel Washington and Dakota Fanning, and it's edge-of-your-seat action sequences.
This remake of a feature film from 1987 based on the book by the same name follows John Creasy (Washington), a former alcoholic Special Activities Division operative of the U.S. Marine Corps now bodyguard who takes revenge after Lupita (Fanning) is abducted. The story causes Creasy to travel to Mexico City in an attempt to rescue her.
The comparisons are many. We see a former special-ops badass try to rescue a young girl and bring her home safely. At this point, we are unsure why so many criminal organizations mess with people who have superior training.
FAQs about Movies like John Wick
Which John Wick movie is the best?
Based on personal opinion, the first John Wick is the best movie out of the 3. Based on critical perception, all three films are close to each other in rank. Since John Wick is a narrative, chronological story, you need to watch the first movie to understand the second and third – so watch John Wick (2014) first to understand the rest.
John Wick established the rules of the game, while John Wick: Chapter 2 (2017) emphasized the mythology surrounding Wick and his accomplishments. John Wick: Chapter 3 – Parabellum (2019) is more action-focused than any of the other movies, featuring the best and more stylized action and fight sequences.
What should I watch after John Wick?
After the first John Wick, watch the other movies in the series to get the full story. These movies will also prepare you for the new installment coming in 2021. After those movies, watch the other films we've mentioned on this list. For more movies like John Wick, try Crying Freeman (1995), Shoot Em' Up (2007), Haywire (2011), Atomic Blonde (2017) and The Night Comes for Us (2018)
The following are the best movies to watch after John Wick:
– Oldboy (South Korean Version)
– American Sniper
– Fury
– Mad Max
– Kill Bill Vol. 1
Why is John Wick the best action movie?
John Wick and the franchise that spawned from the first movie is fantastic for multiple reasons, including its easy to follow and simple story. The story establishes early on the Reeve's character is a man bent on revenge, and the rest of the runtime involves him killing those people. The action is expertly choreographed and filmed without many cuts to keep it flowing.
You can actually see the action, which is a new experience for action movie fans. Most action movies are filmed with multiple confusing cuts that flash around and make little to no sense to a movie watcher. At all times, you know where the bad guys are in relation to Wick. Let's not forget about the fantastic cast choice, featuring the great Keanu Reeves, and multiple others.
What are the John Wick movies based on?
Director Chad Stahelski has cited many older movies as his inspiration for creating and filming John Wick, including The Killer (1989), Le Cercle Rouge (1970), Point Blank (1967), and The Good, the Bad and the Ugly (1966). Stahelski wanted to make an action star that had a backstory, instead of a nameless badass who simply likes to kill.
Alistair MacLean and Stephen King, two famous novelists, are his other inspirations due to their incredible use of world-building and characterization. He also states the visual stylings of the '60s and '70s, including spaghetti westerns, film noir, and older action flicks, and creating the world of John Wick and its characters.
Best Movies like John Wick – Conclusion
Although most of the above movies are similar to John Wick, there is nothing like the thrilling action that the film delivers. With most action movies featuring strong male protagonists who are bent on revenge and destruction, John Wick provides a narrative based in reality (despite the fact Wick's reason for acting revenge in the first place is often made fun of in satire).
What was your favorite movie, similar to John Wick? Will you check out any of the films we've listed? Let us know what you think by leaving us a comment.
Recommended Reads: