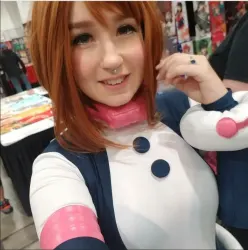 Latest posts by Katrina Dent
(see all)
We all need a good mentor in our life to help us through bad times and show us the good in ourselves and others through life lessons. Directed by Gus Van Sant, Good Will Hunting is an impactful and emotional great movie and story with great performances and great set pieces. Its charm lay in the relationship between Will and Dr. Sean Maguireto.
Top Movies like Good Will Hunting
To summarize the plot, Good Will Hunting is a 1997 drama film starting the brilliant Matt Damon, Robin William, and Ben Affleck. Written by the beautiful mind of Ben Affleck and Matt Damon, the film follows a 20-year-old Boston janitor called Will Hunting, who is an unrecognized math genius who likes to solve math problems in his free time. After a deferred prosecution agreement he received from assaulting a police officer, he becomes a client of a therapist Sean Maguire.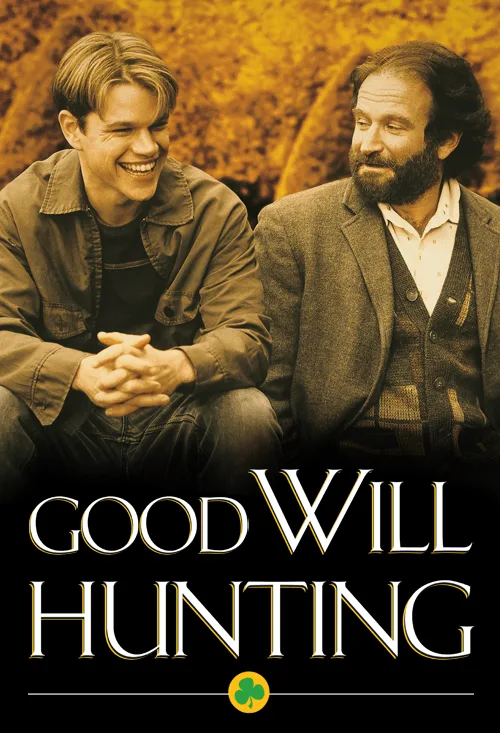 The film received nothing but positive reviews from critics and grossed over $255 million ($409 million in 2020) during its theatrical run with only a $10 million budget. It was nominated for 9 Oscars, won two, and is considered one of the best films of all-time.
If you're looking to dive into the same mood and atmosphere that Good Will Hunting provides, these recommendations will do the trick. Most of these movies are available on streaming sites like Hulu, Amazon Prime, and Netix.
Searching for Bobby Fischer (1993)
Despite the fact that Searching for Bobby Fisher (known as Innocent Moves) didn't make its money back at the box office, this great movie, and the book the film was based on, was critically acclaimed and received high praise. The film currently has a 100% rating on Rotton Tomatoes and was nominated for Best Cinematography at the 66th Academy Award Ceremony for 1993. It won at the American Society of Cinematographers the same year.
The story begins with Josh Waitzkin and his and his family's acknowledgment that the young man has a gift for playing chess. They hire instructor Bruce Pandolifini, who helps Waitzkin become a chess legend. Waitzkin is heavily influenced by another character, Vinnie, a speed chess player. Both coaches offer valuable insight for Waitzkin, but he's always at odds with Pandolfini's misanthropic tendencies. The movie is based on actual events.
Fans of Good Will Hunting will love this mentorship story that pits different ideologies against one another for the same cause while giving great life lessons. Waitzkin and the audience learn more about themselves, the difference between right and wrong, and what actually matters in the end.
Little Man Tate (1991)
Next on our movies like good will hunting list, and released in the early 90s, this Hollywood American family drama film beat its box office predictions twice over likely due to the all-star cast of Jodie Foster and Dianne Wiest. The film also stars child actor Adam Hann Byrd who plays Fred Tate, a 7-year-old prodigy who struggles in social environments that fail to accommodate his intelligence. Jodie Foster, who herself was a kid prodigy, took an interest in the film's narrative immediately.
Dede Tate, Freds' mother, notices that Fred has intelligence that surpasses most adults. He can play piano competently and study advanced mathematics, but his intellect isolates him from his peers. Jane Grierson, a former music prodigy, runs a school for gifted children and asks Tate to enroll Fred in her school and eventually agrees. During his time there, he receives mentorship from multiple adults, but in the end, he fails to connect with children his age.
Although this prodigy story is more depressing than Good Will Hunting, many of its themes are present in Little Man Tate. This film comments on the pressures of being a child genius, instead of focusing on coming to terms with themselves.
Mona Lisa Smile (2003)
Created by Revolution Studios and Columbia Pictures, Mona Lisa Smile features a mostly female cast with front-runners Julia Roberts, Julia Stiles, Kirsten Dunst, and Maggie Gyllenhaal. The title references the Mona Lisa painting by Leonardo da Vinci, as well as the song performed by Nat King Cole (covered by Seal in the movie). Julia Roberts was paid $25 million for her role, which, at the time, was the most any female actress earned for a single film.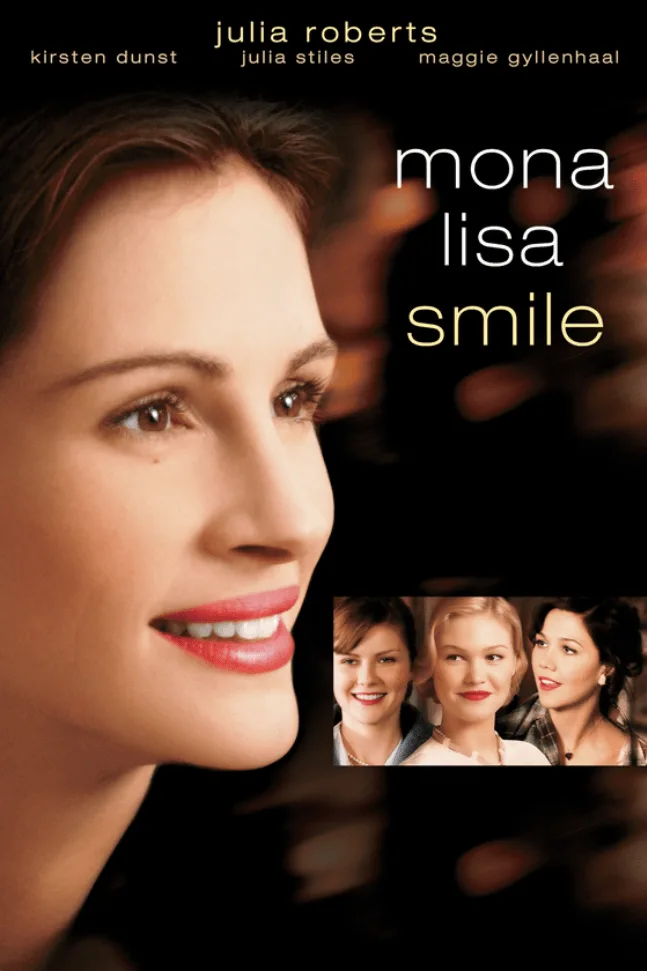 In 1953, 30-year-old art history graduate Katherina Ann Watson takes a position teaching the History of Art at Wellesley College, a women's private liberal arts school in Massachusetts.
There we meet the many interesting characters that make up the cast like Betty, who is an outspoken conservative who disagrees with Watsons' teaching method. Watson seeks to teach women that their success doesn't have to be determined by who they marry.
The acting in this film is incredible, even though most of the characters are predictable. Its message conveys that you can be a person separate from your husband and home life in a time when that wasn't as accepted.
Wonder Boys (2000)
As someone who likes comedy, it can be hard to find anything but a light chuckle from a drama, but Wonder Boys knows how to lay on the comedy despite its subject matter. Directed by Curtis Hanson of 8-Mile fame, this international co-production is based on the novel of the same name and features actors Michael Douglas and Tobey Maguire, who all do their very best in their roles. Wonder Boys was a box office success and made $55 million, although it initially failed.
The film stars novelist and professor Grady Tripp, who teaches creative writing at a university. He is attempting to write a second novel that is just as successful as his first, but after writing over 2000 pages, he is unable to come up with a satisfactory ending. He is also involved in a sexual affair with his university chancellor. His students, James and Katie, play significant roles in Wonder Boys and helps him navigate his writer's block.
Wonder Boys received positive reviews from critics for how well the characters navigate this witty, dark comedy. Roger Ebert even stated Wonder Boys was a really accurate depiction of what campus life is really like. Seriously, check it out to enjoy some laughs.
A Beautiful Mind (2001)
Another movie about a math prodigy, A Beautiful Mind is an American biographical drama film based on the life of mathematician Josh Nash who won both the Abel Prize (for outstanding mathematician) and a Nobel Laureate in Economics. Written by Akiva Goldsman and directed by Ron Howard, it was inspired by the 1998 book of the same name. It features Russel Crowe as Nash, Ed Harris, Paul Bettany, and Adam Goldberg.
Brilliant mathematician Josh Nash works ar Princeton University and wants to publish his own original idea. Soon after, he finds himself at MIA, where he's approached by the United States Department of Defence to break and decipher multiple codes to prevent a possible Soviet plan. Early on in the film, he develops paranoid schizophrenia as he starts to think the Soviets are watching him, which impacts his wife and friends.
Another dark film but seriously worth the compelling drama that was Nash's real life, there are rarely films that contain such incredible storytelling while also managing a fantastic plot twist. Go and watch it right now!
Rain Man (1988)
One of my favorite movies of all time, Rain Man is a 1988 drama film directed and written by Barry Levinson. Rain Man has two incredible A-list actors at its helm with Dustin Hoffman and Tom Cruise, with Valeria Golino playing Charlie Babbitt's (Tom Cruise) girlfriend. Boasting multiple achievements like the highest-grossing film of 1988 and four Oscars, Rain Man smashed box office expectation with $354.8 million in earnings on a $25 million budget.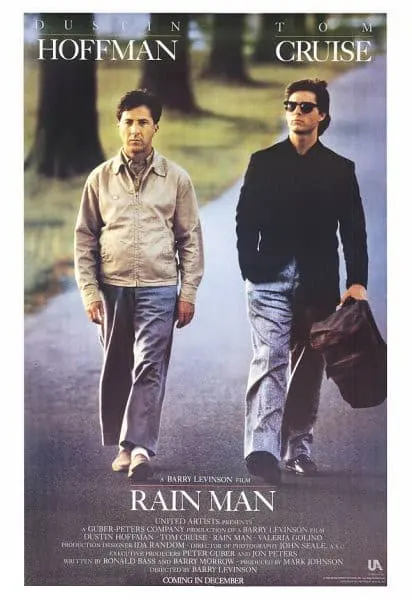 Tom Cruise plays Charlie Babbitt, a selfish and arrogant man who sells cars to the wealthy elite. At the beginning of the film, his estranged father dies and leaves his fortune to his autistic brother Raymond who also has savant syndrome and an eidetic memory. Babbitt kidnaps him from the mental institution and threatens the institution that he will only give him back if he obtains his father's fortune. Both Babbitt and Raymon become fast friends throughout the movie.
Tom Cruise and Dustin Hoffman give fantastic performances that were definitely Oscar-worthy. I especially loved the dynamic between the two characters and how they grow to care about each other by establishing a genuine connection.
Awakening (1990)
A bizarre film, but definitely worth a watch, Awakenings is a 1990 American drama based on Oliver Sack's 1973 memoir of the same title. Just like Good Will Hunting, Awakening stars Robin Williams in a mentor-like role. Robert Deniro, John Heard, and Julie Kavner also appear prominently.
There are multiple cameos in the movie, like jazz musician Dexter Gordan, Bradley Whitford, Peter Stormare, Vincent Pastore, and Vin Diesel.
In 1969, Dr. Malcolm Sayer, who is based on the real-life doctor, discovered the beneficial effects of the drug L-Dopa. Upon this discovery, he administers safe doses to catatonic patients that survived the 1917-1928 encephalitis lethargica epidemic. After decades of sleeping, the patients are unaccustomed to modern life. With the help of Dr. Sayer, he helps sleeping sickness victims find joy in a newly discovered world.
Awakening offers a unique perspective on human connection, where empathy helps to change the lives of those who are confused at their new reality. This one a tear-jerker, so bring tissues and a snuggle buddy.
The Diving Bell and the Butterfly (2007)
French biographical drama The Diving Bell and the Butterly was directed by Julian Schnabel and written by Ronald Harwood. Based on Jean-Dominique Dauby's memoir of the same name, lead talent Mathieu Amalric, Emmanuelle Signer, and Marie-Josee Croze give fantastic performances. Keep in mind that The Diving Bell and The Butterfly is in French, but subtitles are available for interested watchers.
Jean-Dominique Baudy was a fashion editor for the magazine Elle and a very successful man. However, at age 43, he suffers from a horrible stroke that almost leaves him completely disabled. Although Baudy remained alive, he could barely move. It's a sad film that chronologies the hopes, dreams, and aspirations of a once creative and imaginative person. He eventually finds a communication technique, which helps to bring his memoir to life.
If you thought Awakening was sad, The Diving Bell and the Butterfly is even worse. Still, the film is a touching story that's down-to-earth, sensitive, and shows the unrelenting side of the human spirit in an easy to digest way.
Dead Poets Society (1989)
Robin Willams is appearing on this list a lot – and for a good reason. Not only is he a good actor, but he plays a great mentor. Dead Poets Society, a 1989 American drama film directed by Peter Weir of The Trueman Show fame features a wide variety of unnamed actors and actresses. Still, they all put on an excellent performance. The film won the BAFTA Award for Best Film and multiple other awards.
John Keating, played by Robin Williams, is an English teacher who works at an all-boys boarding school. Through Keating's unorthodox teaching methods of using poetry to convey ideas and thoughts, he uses the Latin expression "carpe diem" to encourage his students to make their lives extraordinary. With poetry, he helps his students see the world in a different way and how to express themselves as individuals.
I cannot express how much I love this movie. It's a true cinematic jewel. It's flawless cinematography couples with its fantastic direction makes Dead Poets Society a timeless addition to cinema. Prepare to be inspired.
Finding Forrester (2000)
Gus Van Sant, who also directed Good Will Hunting, brought Mike Rich Finding Forrester to life in a big screenplay in 2000. Staring the forever famous Sean Connery and other notable talents F.Murray Abraham, Anna Paquin, Busta Rhymes, and Rob Brown, there was some confusion as to whether or not this is a memoir. Sant later confirmed that, although Finding Forrester isn't based on the real-life writer J.D. Salinger, the film is heavily inspired by him.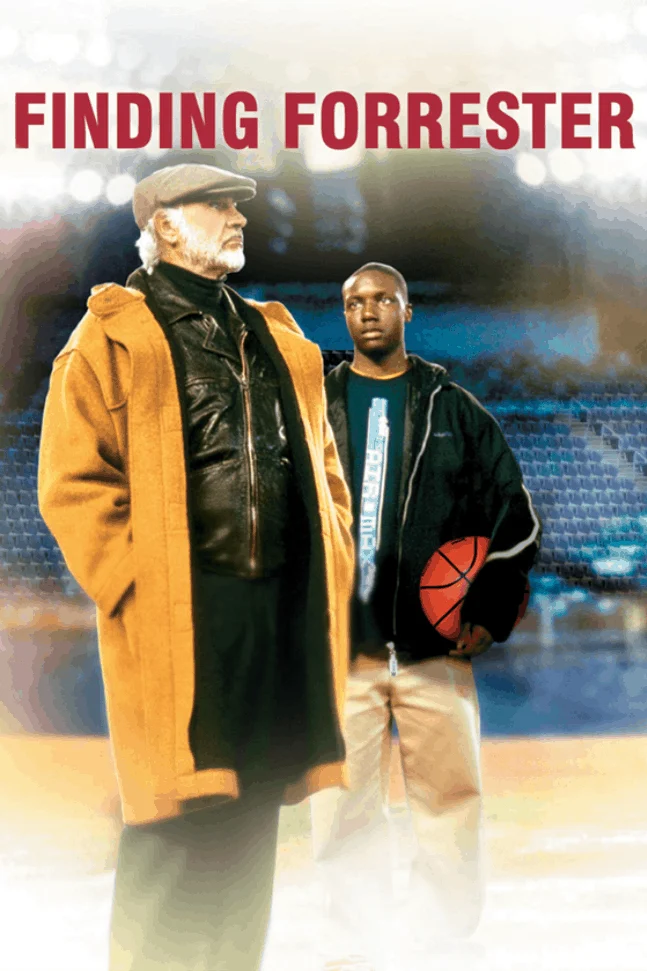 Jamal Wallace, a 16-year-old boy who enjoys playing basketball, often sees an older man staring out from a window as he plays with his friends. His friends dared him to approach the man's apartment, and when he does, he leaves his backpack behind after William Forrester opens the door. Wallace looks through his backpack to find notes and revisits Forrester again, where it's revealed that he's well-known author William Forrester.
The relationship between the two pulls at your heartstrings, as Wallace learns how to write through the help of Forrester. Wallace eventually comes to terms with his own identity by refining his talent for the written word.
FAQs
Is Good Will Hunting based on a true story?
Good Will Hunting isn't based on a true story, although Matt Damon has stated that he used a portion of his personal life within the script. An example of this is Skylar, Will Hunting's love interest who is based on Damon's real-life college girlfriend. A genius was likely discovered from a meager position, so there is probably some truth to Good Will Hunting.
What is the meaning of Good Will Hunting?
Cult Classic Good Will Hunting teaches the audience the value of love, friendship, faith, and trust have on the human existence. To have a happy and successful life, you need to give meaning to it. Although education is a valuable thing to possess, an education devoid of what's important to in life is a sad and meaningless venture.
Is Good Will Hunting on Netflix?
Good Will Hunting is available on Netflix and was placed on its catalog in August 2019. If you don't have a VPN to watch American Netflix, or it just isn't available, check out Hoopla and Prime Video because they also have Good Will Hunting in their catalog. You can also rent or buy the movie on Google Play, Youtube, and Apple TV.
Conclusion
Although most of the above movies are similar movies to Good Will Hunting, there is nothing like the passionate character-filled drama it the film provides. With most other character dramas, you see bland or unoriginal characters that interact in a hollow way. Good Will Hunting over exceeds expectations by being passionate, warming, and character-driven all at the same time.
Do you have a favorite movie similar to Good Will Hunting? Will you check out any of the films we've listed? Let us know what you think by leaving us a comment.
Further read: