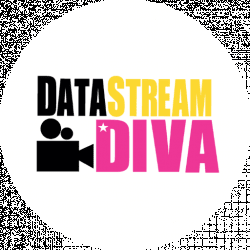 Latest posts by Data Stream Team
(see all)
I'm not going to lie. I'm a massive Emma Roberts fan. I first became aware of Roberts after watching season three of American Horror Story. That season revolved around a coven in New Orleans. Roberts played celebrity and witch, Madison Montgomery. Roberts is extremely talented and can make a spoiled Hollywood brat likable. Today I'll be sharing some top movies like Wild Child.
The 2008 comedy-drama, Wild Child, that Roberts starred in somehow missed my attention for almost a decade. Luckily, I stumbled upon this fun and honest movie on YouTube of all places, and have since watched it numerous times.
Like most people, I'm a sucker for a fish-out-of-water tale. When a person is thrust into a situation or place that they're not used to, is typically an appealing synopsis that I can get behind.
Now, some movies rely too much on this premise without trying anything new or adding heart to a story. Thanks to Roberts and a script that doesn't belittle its audience, Wild Child is a heartfelt and genuine look at how a spoiled brat would deal with being uprooted to a new boarding school and the lessons that they would learn.
Wild Child is a teen romantic-comedy that is somehow already more than a decade old. Directed by Nick Moore, who is more known as an editor than a director, and stars the wickedly funny and quick-witted Roberts who portrays Poppy Moore, a rich and naturally-wild teenager from Malibu, who is sent to a boarding school in England where she soon learns the true meaning of life, friendship and being true to yourself.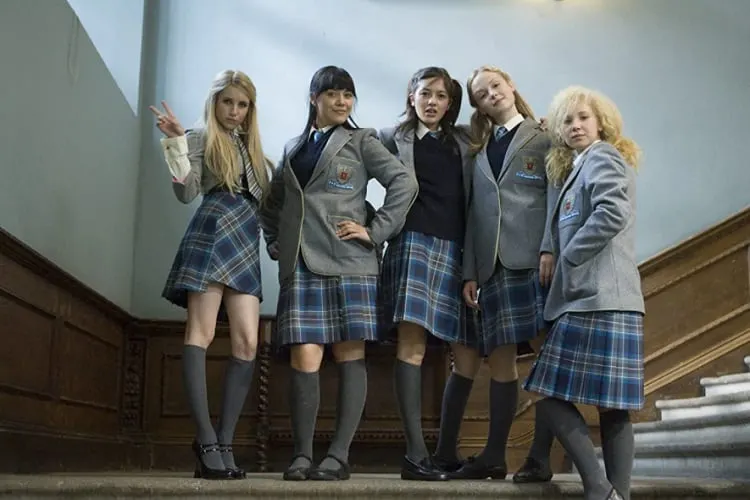 In all honesty, that brief description doesn't do the movie justice. The few flaws that the movie has can be blamed on the times more than the script or actors. 2008 was a strange time for cinema, like remakes, sequels and Twilight were raking in big profits, smaller budget flicks like Wild Child weren't given a fair chance.
The movie has since gone on to be a bit of a cult favorite with millennials and their kids who have been forced to watch it but feel in love with it for their own reasons.
So, if you're a fan of Wild Child and want to watch something similar in style and feel, here are 12 movies to check out while you hold off on watching Wild Child for the twentieth time.
12 Movies Like Wild Child
Mean Girls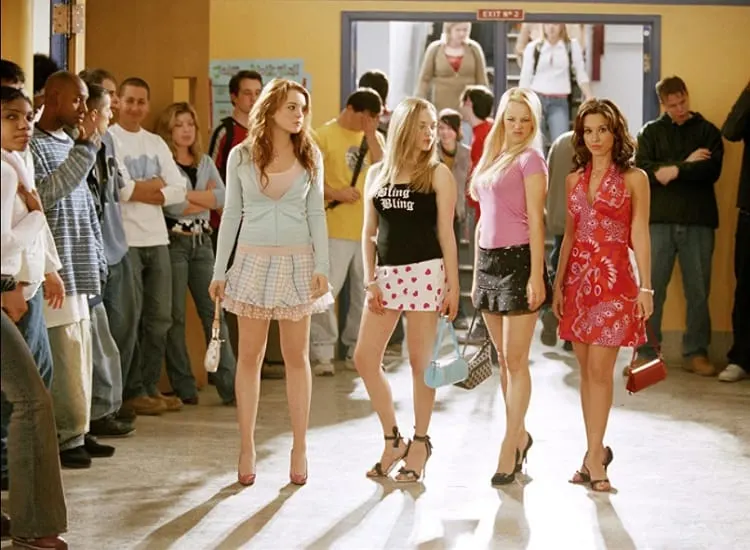 Mean Girls has to be the first movie on this list. It's become a cult classic and is still heavily referenced in memes, quotes and even other movies. Lyndsay Lohan plays a high school girl whose daily life involves being harassed and shamed by a clique of mean girls. Although many other movies have used this formula, Mean Girls did it the best.
An alternative to Wild Child in the sense that Lohan is sweet and kind, while Roberts' character in Wild Child is the mean girl, but both movies teach a lesson about humility and ultimately how important it is to be true to yourself no matter what outside influences are trying to change you.
The Clique
The Clique is a 2008 film that is based on a popular teen novel series of the same title by Lisi Harrison. The story is revolving around Claire, who is not top Clique (aka the Pretty Committee) material, who has moved from Orlando, Florida into popular girl Massie's guest house. Claire is not accepted into the exclusive club, but with a little luck, she might just stand a chance.
Like Wild Child, The Clique involves the struggles of a young girl trying to fit into her new surroundings. It's a sweet movie with a classic lesson to teach viewers about being true to themselves no matter what people around you are doing.
St. Trinian's
Like Wild Child, St. Trinian's takes place at a boarding school for young ladies of the same name. The people who attend the school actually like the place and band together to save it when it faces financial ruin. The girls of the school use their wit and ingenuity to try and save their school.
Although a simple concept, the movie is filled with warmth, likable characters, and a positive outlook that you can do whatever you want if you put your mind to it and are surrounded by like-minded and caring people to help you along the way.
Princess Diaries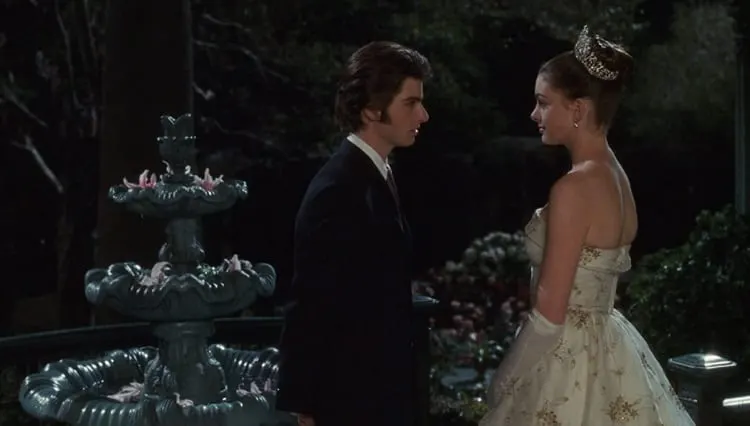 Next on our list of movies like Wild Child is Princess Diaries, which tells the tale of a 15-year-old teen living in San Francisco who lives with her mom and has recently lost her dad. When she finds out that her father was the prince of Genovia, and she is destined to become a princess, she must make the tough choice to stay where she is and be by her mom's side or step up and become the princess.
After making her choice, her grandmother teaches her how the true meaning of being a princess. But can a socially unfit girl find a way to rule a land?
This endearing movie is another classic example of someone finding themselves in unfamiliar surroundings, much like Wild Child, which raises the question of duty and remaining true to yourself as well as your responsibilities, even if it means going outside of your comfort zone.
Bring it On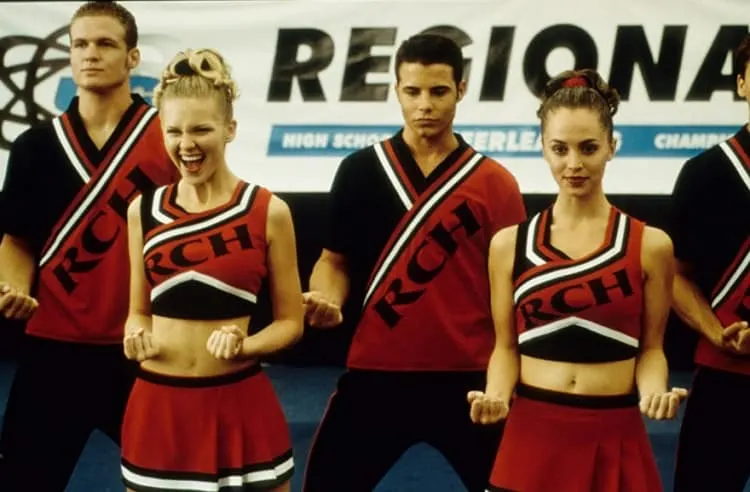 I'm not going to lie. I reluctantly watched this movie a few years ago, and I was pleasantly surprised to find out that I enjoyed it. After an award-winning cheerleading squad finds out that their flawless routines have been stolen by another squad, they must figure out something pretty quickly to compete in this year's championships.
The writing in Bring it On is sharp and quick-witted, but also realistic. The actors speak like actual teenagers instead of 30-year-olds pretending to be teens. The movie also found a way to skip most of the customary teen movie tropes that can bog down a movie, and it's authentically funny.
Uptown Girls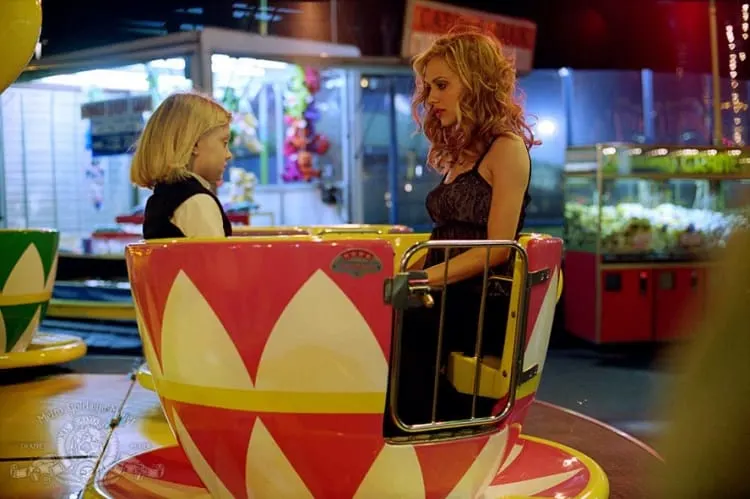 Starring the incredibly talented and taken too soon Brittany Murphy, Uptown Girls is about a spoiled woman in her early twenties who still lives off of her parent's money with no interest in changing that.
Murphy is the love child of a famous rock star who grew up with a silver spoon and a carefree lifestyle. But when her parents' money gets embezzled by their supposedly reliable accountant, things turn bad quickly.
Murphy is so wonderful in this movie. She brings a sweet and charming feel to a character that you're supposed to hate. Her transformation from a spoiled brat to a working woman with a more realistic view of the world is entertaining to watch.
Sleepover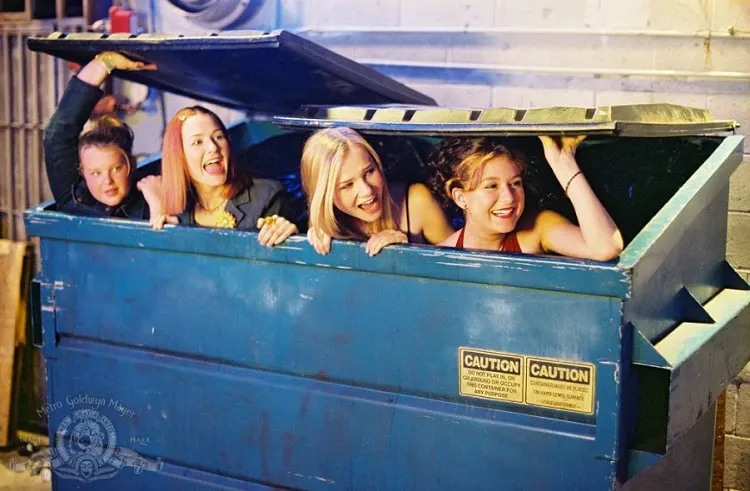 Maybe one of the least known flicks on this list is Sleepover. This 2004 comedy revolves around four best friends who gather together to have a sleepover just before they're about to enter high school. What they thought was going to be a fun night ends up taking them on one of the most adventurous nights of their young lives. Car hijacking, first kisses and scavenging hunting against their rivals are just some of the hilarious situations they find themselves in.
While it can be cheesy at times, Sleepover is a movie for pre-teens that even parents can laugh at and enjoy. The movie is often relatable, entertaining and just darn cute. It may even have you wanting to have a sleepover with your friends again.
Flipped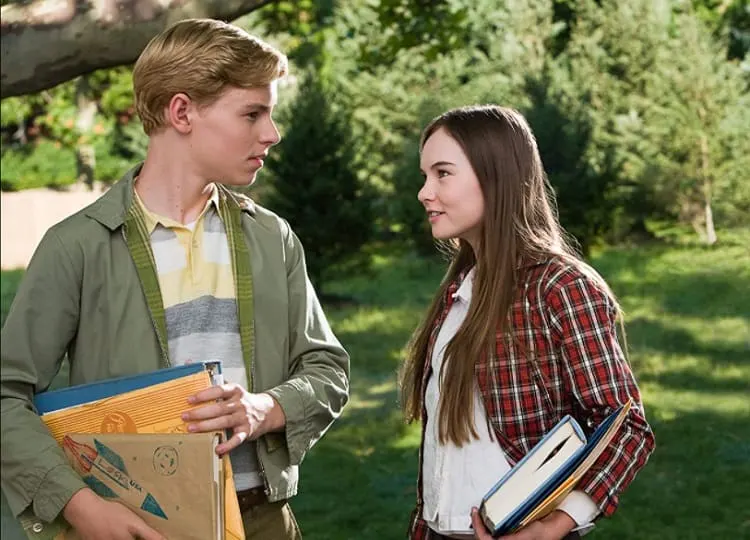 Much like Wild Child, self-discovery is at the heart of this 2010 romantic-comedy. Flipped tells the story of Judi Baker, who has been in absolute love with her neighbor, Bryce.
Judi has had a crush on Bryce since she first saw his bright blue eyes in grade two, Unfortunately, Bryce does not feel the same way about the slightly awkward Judi, at least not at first.
Bryce eventually starts to see Judi in a new light and discovers that he may be falling in love with her, but Judi starts to wonder if there is more to Bryce than just his blue eyes.
Flipped is very unique, as you get to see major events in the movie through both Judi's and Bryce's eyes. It's a unique and fascinating form of storytelling that will strike a chord with your emotions and like Wild Child, the movie is filled with humor, drama, and romance.
A Cinderella Story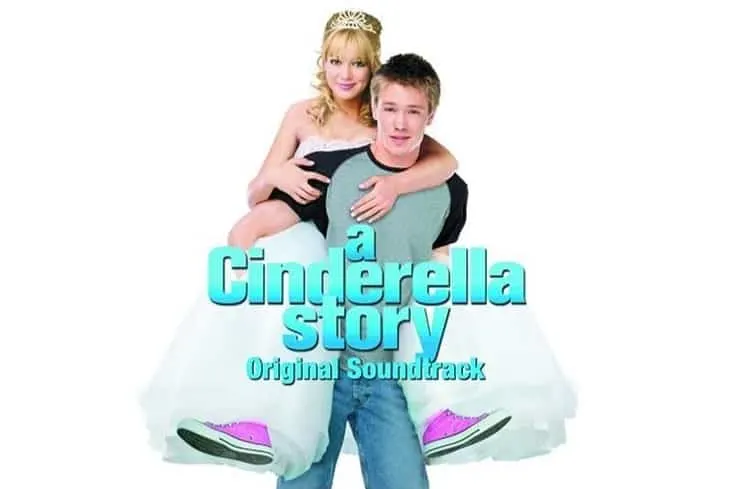 This move is almost like a time capsule that evokes exactly what life was like in 2004. Starring Hilary Duff and Chad Michael Murray, A Cinderella Story is a romantic comedy that is a modern take on the classic Cinderella story.
The film revolves around two Internet pen pals who plan to meet for the first time at their high school Halloween dance. Many parts from the original tale are translated to fit the times, such as Duff's character losing her phone instead of a shoe.
Even though it was panned by critics upon its release, the movie went on to make a healthy profit and has since become a cult classic. It's a sweet movie that does its job well, with charm and grace.
Odd Girl Out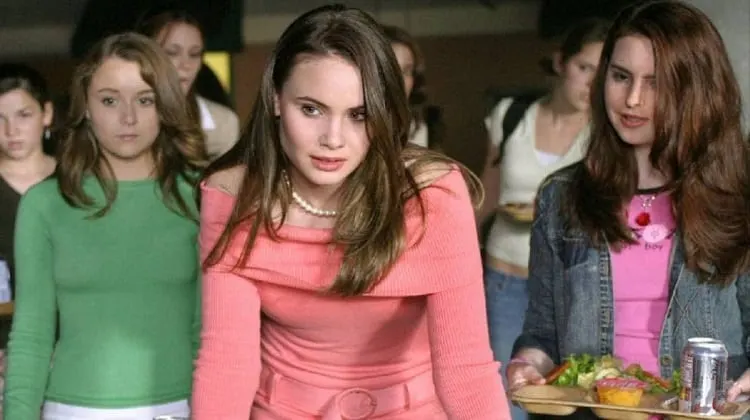 Odd Girl Out is the story of Vanessa, who used to be the most popular girl in school and falls in love with a guy. The only problem is that guy is also the love interest of the school's new queen bee, Stacy. Once Vanessa's crush becomes school news, Stacy and her brat pack start to bully and shame Vanessa. Will Vanessa stand her ground or will she allow her tormenters to win?
This movie can be a little sad, especially if you like a lot of people were picked on in school (myself included), and may bring back old painful memories. But Odd Girl Out is an accurate portrayal of what high school life is really like. It may not be as funny as some of the other movies on this list, but its authenticity makes up for it.
John Tucker Must Die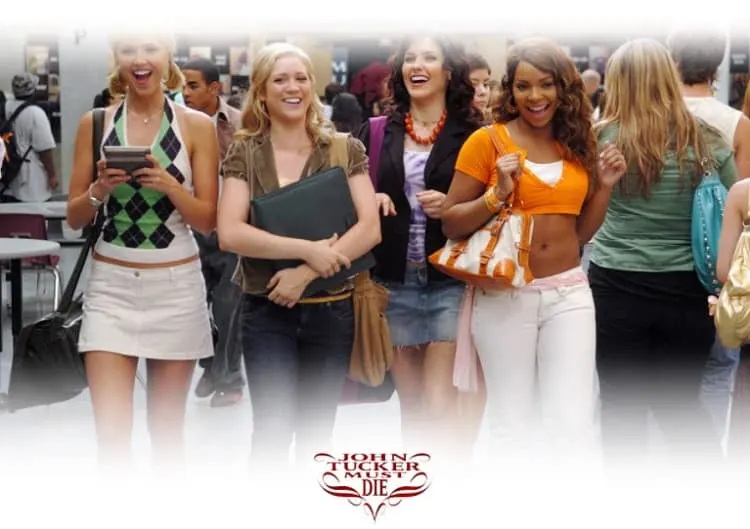 This 2006 teen romantic-comedy is about three girls who find out that they are dating the same hunky basketball star, John Tucker. In an attempt to get back at him, the trio recruits cute but shy Kate to publicly humiliate John and get back at him for his cheating ways.
John Tucker Must Die doesn't bring anything overly new to the genre, but its quick-witted dialogue and clique meshing storyline does provide an amusing watch. Plus, who doesn't like watching someone get what's coming to them?
Monte Carlo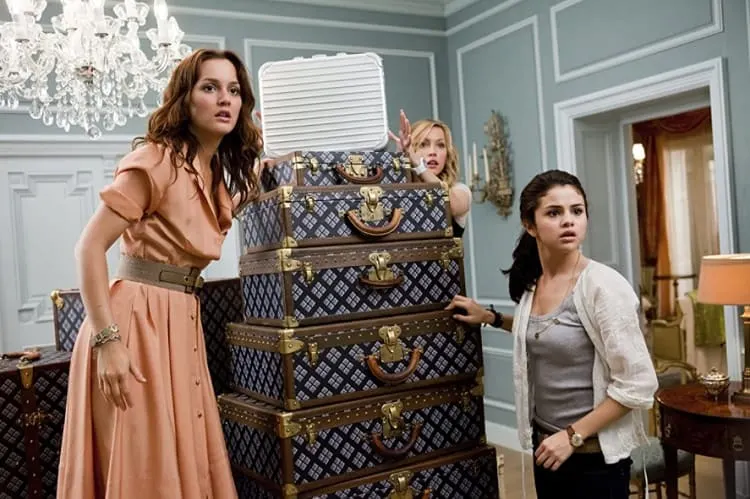 The plot of this 2011 drama-comedy surrounds three women who are on vacation in Paris. Everything is going smoothly until one of them is mistaken for a British heiress. Before they fully come to terms with what has transpired, they find themselves in Monte Carlo.
Monte Carlo is an incredibly sweet movie that someone critics have called predictable and yes, some parts of it may be. But it's still an entertaining movie with likable characters, beautiful landscapes and a well-paced storyline.
FAQ's
Question: What year did Wild Child come out?
Answer: Wild Child came out in August of 2008.
Question: Where was Wild Child filmed?
Answer: Wild Child was filmed in various parts of England and the UK.
Question: Was Wild Child Emma Roberts' first movie?
Answer: No, Wild Child was not Roberts' first movie role. Roberts was in a variety of movies, including Blow, Amelia, and Nancy Drew.
Question: Is Wild Child a kid's movie?
Answer: Wild Child is rated PG-13 and only has that rating due to some language, people kissing, and some drinking.
Movies Like Wild Child – Final thoughts
So, thee you have it. Twelve movies to check out if you're a fan of Wild Child. A lot of these movies are lighthearted, humorous, and just plain fun to watch. During these unprecedented times of uncertainty and negativity, we could all use a nice evening with a big bowl of popcorn, our favorite beverage, and a teen romantic-comedy on the screen.
Further read: