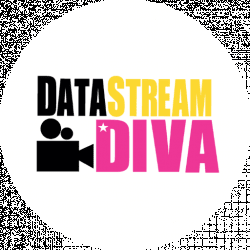 Latest posts by Data Stream Team
(see all)
Fly into These Fun and Lively Animated Series
Avatar: The Last Airbender is an animated, action-adventure, and fantasy television series that originally aired on Nickelodeon from 2005 to 2008. The show is set in a world in which certain people can control and manipulate one of the four elements – earth, fire, water, and air utilizing telekinetic variants of the Chinese martial arts known as "bending".
One individually, known as the "Avatar" can bend all four of the elements and holds the responsibility of maintaining harmony between the world's four nations. The Avatar also serves as a bridge between the physical world and the spirit world. The show is a mixture of anima and American cartoons that is unlike anything else.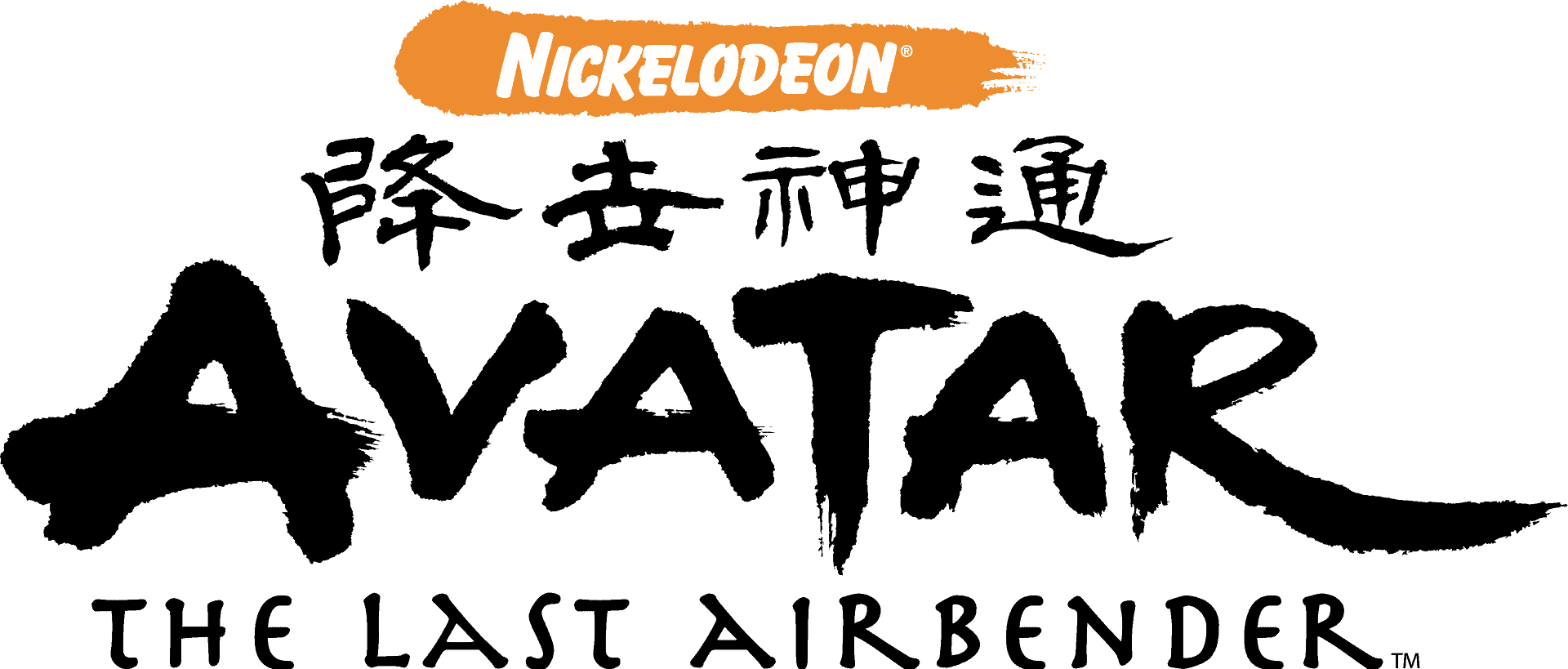 After the Fire Nation is invaded, the world needs the Avatar more than ever, but he vanishes. A hundred years later, a new Avatar is discovered, an Airbender named Aang. Together with his friends Katara and Sokka, Aang must learn to master the elements and attempt to save his world.
Avatar: The Last Airbender was a commercial and critical success and was acclaimed by audiences for its unique characters, rich cultural references, art direction, humor, and themes. These themes involve topics rarely talked about in children's shows, such as genocide, imperialism, totalitarianism, and the concept of free choice.
The show went on to produce a live-action movie in 2010 (that fans did not care for), comics, prequel novels, an animated sequel series, and another live-action movie that is being produced for Netflix that should be coming out sometime in 2021.
So, if you've already binged the animated series a few times and are excited for the Avatar movie to come out later this year, check out these similar television shows while you wait.
12 Shows like Avatar: The Last Airbender – What to Watch
The Legend of Korra
To start this list, we have to go with the follow-up series to Avatar, The Legend of Korra. This series, which is based 70 years after the original series and focuses on Aang's successor, a quick-tempered 17-year-old named Korra. Korra is struggling with being an Avatar and the responsibility that it brings. The original gang from the first series makes the odd appearance to drop some knowledge on Korra.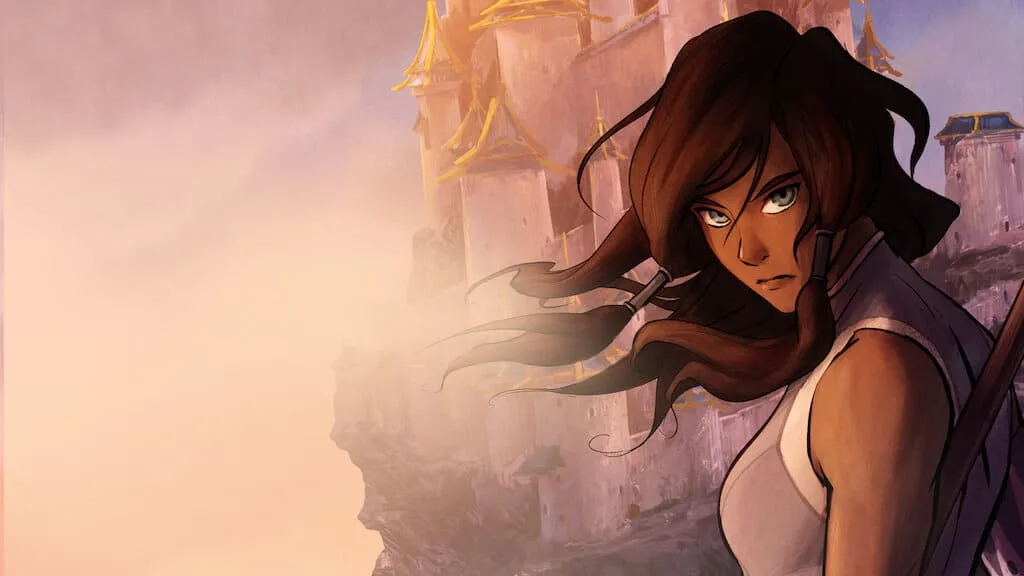 The show is similar to Avatar: The Last Airbender in style and tone, as The Legend of Korra also deals with mature issues, such as race, civil unrest, gender, and a little dash of steampunk.
Where to watch: Netflix and iTunes.
InuYasha
This fantasy-adventure show is the story of Kagome Higurashi, a modern girl who takes an incredible journey through a well to find feudal-era Japan. The land she finds is filled with demons and magic and she is swept into dangerous situations as soon as she arrives.
Kagome is a masterful archer with the power of a priestess, and after making new friends and enemies along the way, discovers that she won't be able to rest until the evil and vicious demon named Naraku is destroyed and peace is brought to the land.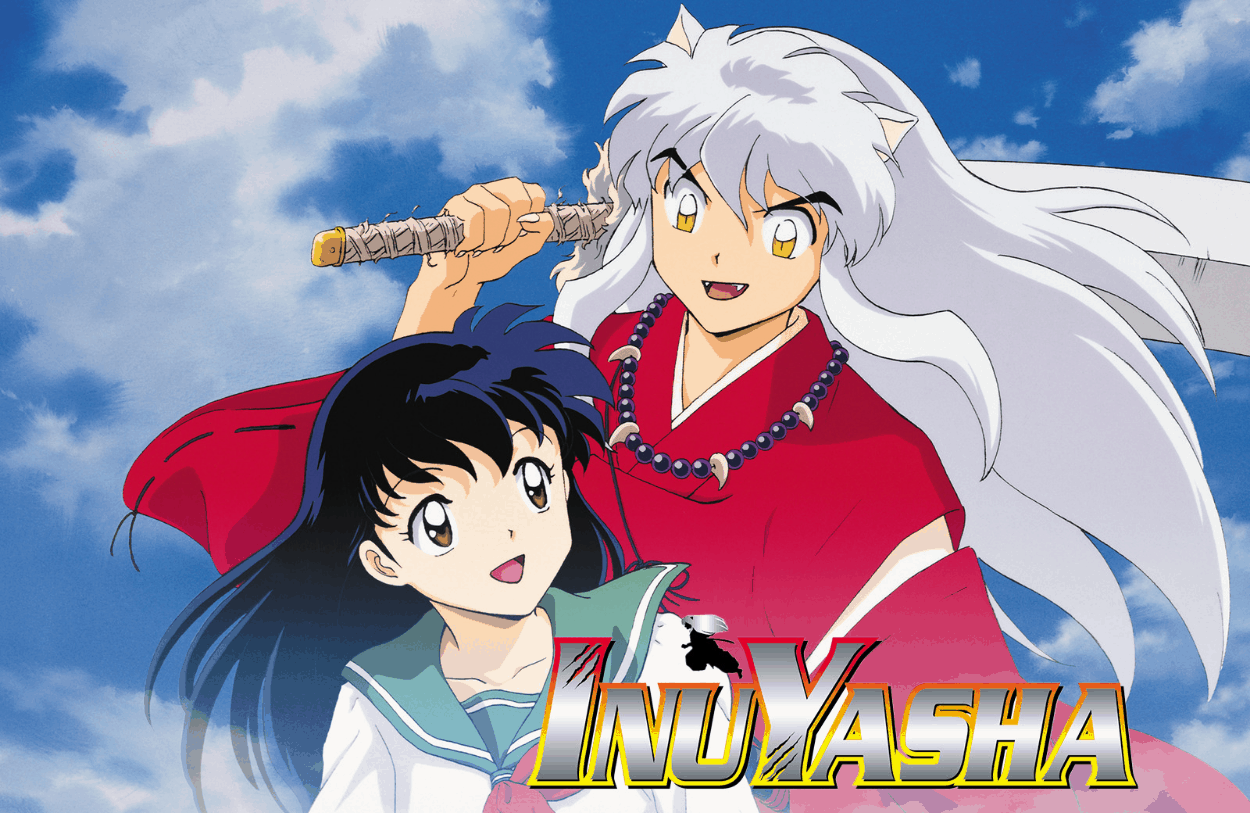 InuYasha's themes maybe a little more light-hearted than Avatar: The Last Airbender, but its likable main characters and vibrant visuals make it a must-watch for fans of the genre.
Where to watch: HBO Max, Amazon Prime, Netflix, Hulu, Google Play, and iTunes.
Attack on Titan
Possibly my favorite show on this list is Attack on Titan, and to be brutally honest, this is not a kid's show. Attack on Titan's themes might be more in line with Game of Thrones than Avatar: The Last Airbender, as it centers on power, extreme battles, and monsters. But the subject of interacting with the world around you is prominent in both shows.
Attack on Titan concentrates on the protagonist, Eren Yeager, who decides to take it on himself to wage a virtually unwinnable war against large monsters known as Titans. These monsters need to be seen to be believed but imagine 50-foot tall humans without skin who constantly have large, menacing smiles on their faces as they destroy Eren's city and eat his friends and neighbours.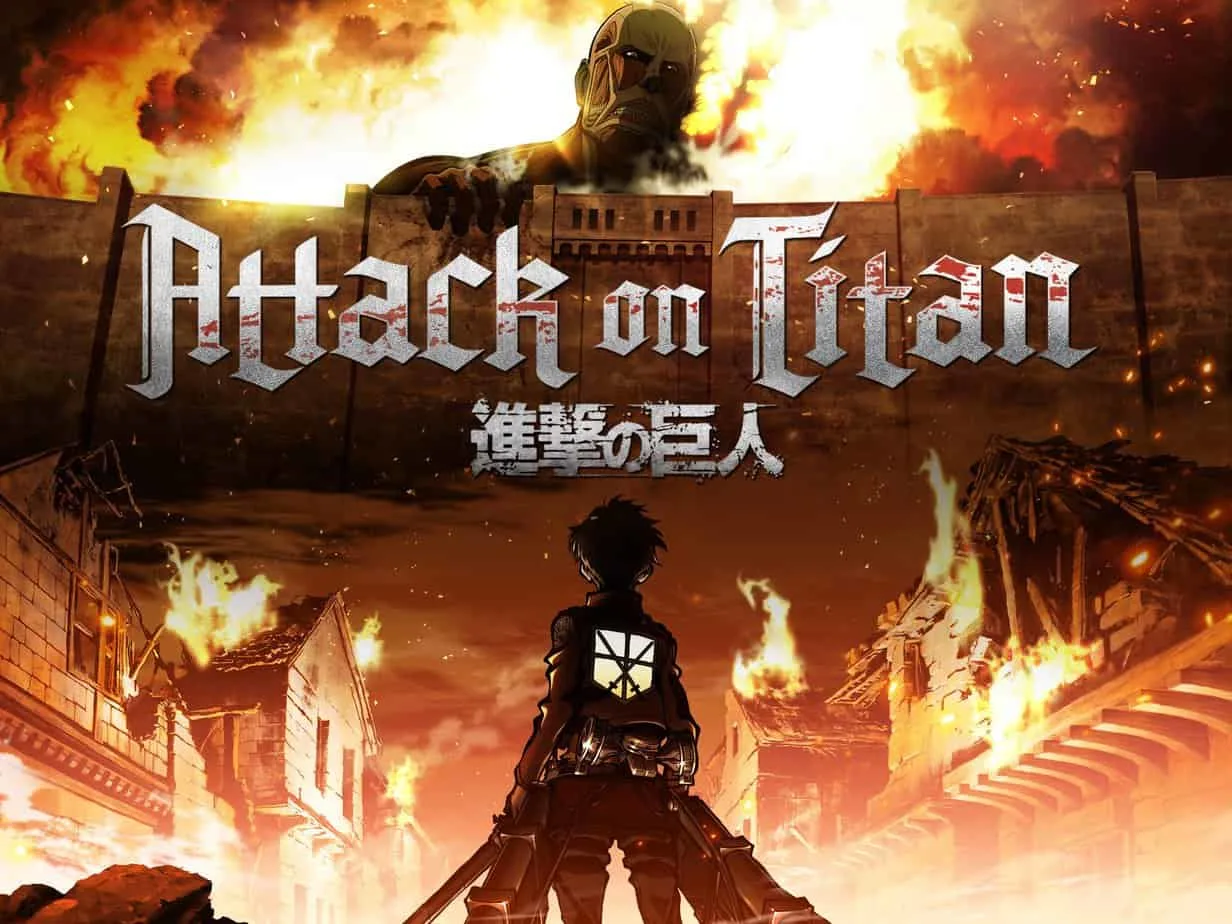 This show may not be for anyone who gets queasy easily, but the show is visually stunning and the strength that Eren and his close friends show while fighting such a dangerous enemy is inspiring and makes for an intense and satisfying watch.
Where to watch: Hulu, Funimation, and iTunes.
Kipo and the Age of Wonderbeasts
Much like Avatar: The Last Airbender, Kipo and the Age of Wonderbeasts revolves around a young character trying to adapt to their newly found powers. Created by DreamWorks Animation and based on a webcomic, Kipo and the Age of Wonderbeasts follows the adventure of Kipo, a young girl who unfortunately gets stranded on the surface of post-apocalyptic earth after living for years safely underground.
Thanks to her eternal optimism, Kipo gains the friendship of two other humans, a mutated pig and an immortal bug who repeatedly goes through his lifecycle. Kipo searches for her father, while maneuvering through a world she doesn't know and that consists of such creatures as giant rabbits, scooter-steering skunks, and a baboon named Scarlemagne who wants to enslave all humans.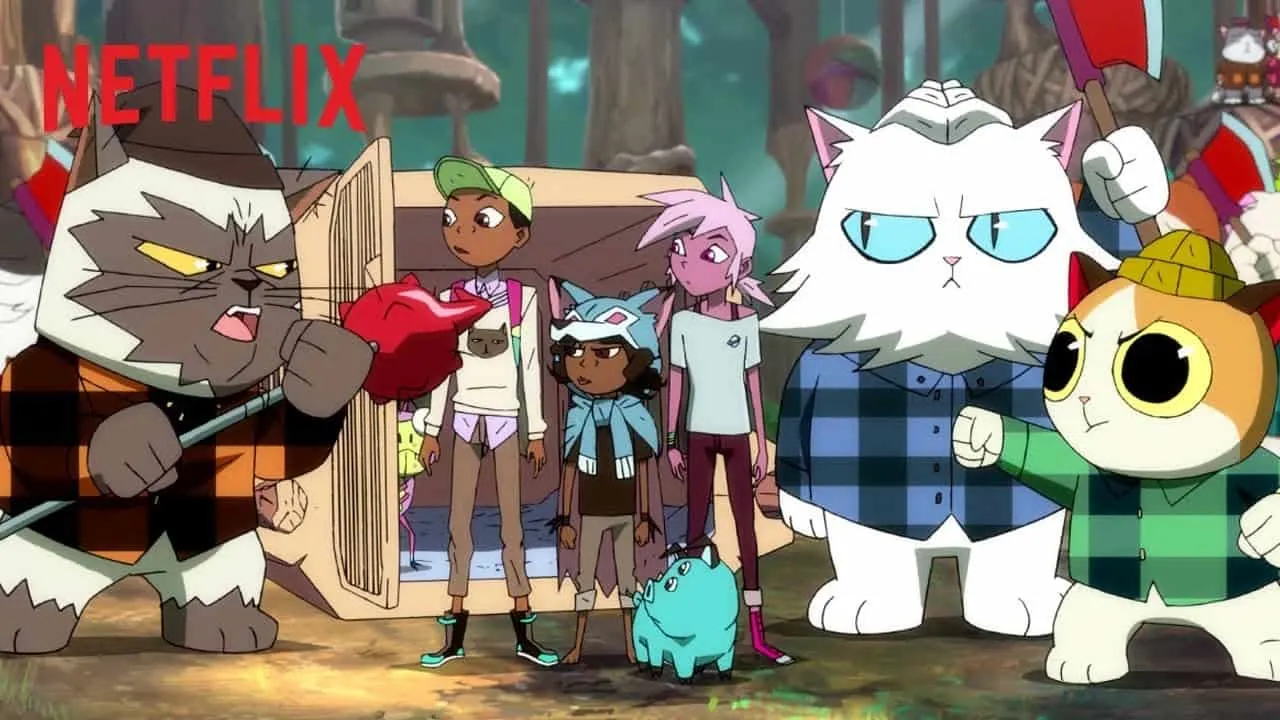 The show features unique characters, boundless imagination, and an incredible hip-hop-driven soundtrack. Kipo and the Age of Wonderbeasts are unlike anything you've ever seen before and need to be seen to be believed.
Where to watch: Netflix.
American Dragon: Jake Long
American Dragon trails the adventures of Jake Long, who just happens to be a descendant of dragons. Unfortunately for Jake, there is no time for bragging about his family history, as he has to keep this fact a secret from his friends and teachers. Jake struggles to keep his double life in check, as he tries to navigate the turmoil of being a teenager and his secret mission of trying to become the first American Dragon.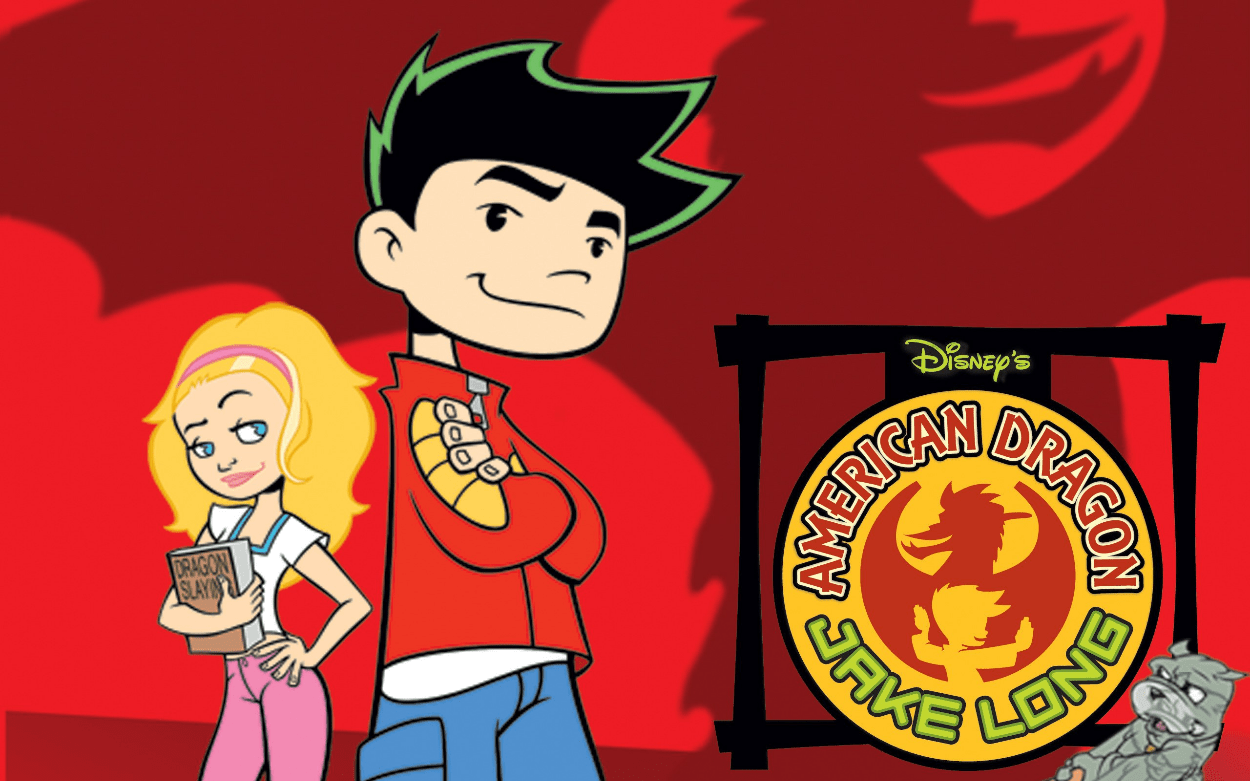 Like Avatar: The Last Airbender, American Dragon: Jake Long is a fun, heartfelt, and honest show about a young person's inner battle to become the person they were destined to be.
Where to watch: Netflix, iTunes, and Amazon Prime.
The Dragon Prince
After watching The Dragon Prince, you may notice a lot of similarities to Avatar: The Last Airbender, and there is a good reason for that. The head writer and executive producer of Avatar also co-created The Dragon Prince, and the two share a few of the same characteristics.
The Dragon Prince takes place in the enchanted kingdom of Xadia and follows three kids as they take off on an expedition to try and defeat the dark magic that has sent their lands into war. The Dragon Prince has all of the elements that you enjoyed in Avatar: The Last Airbender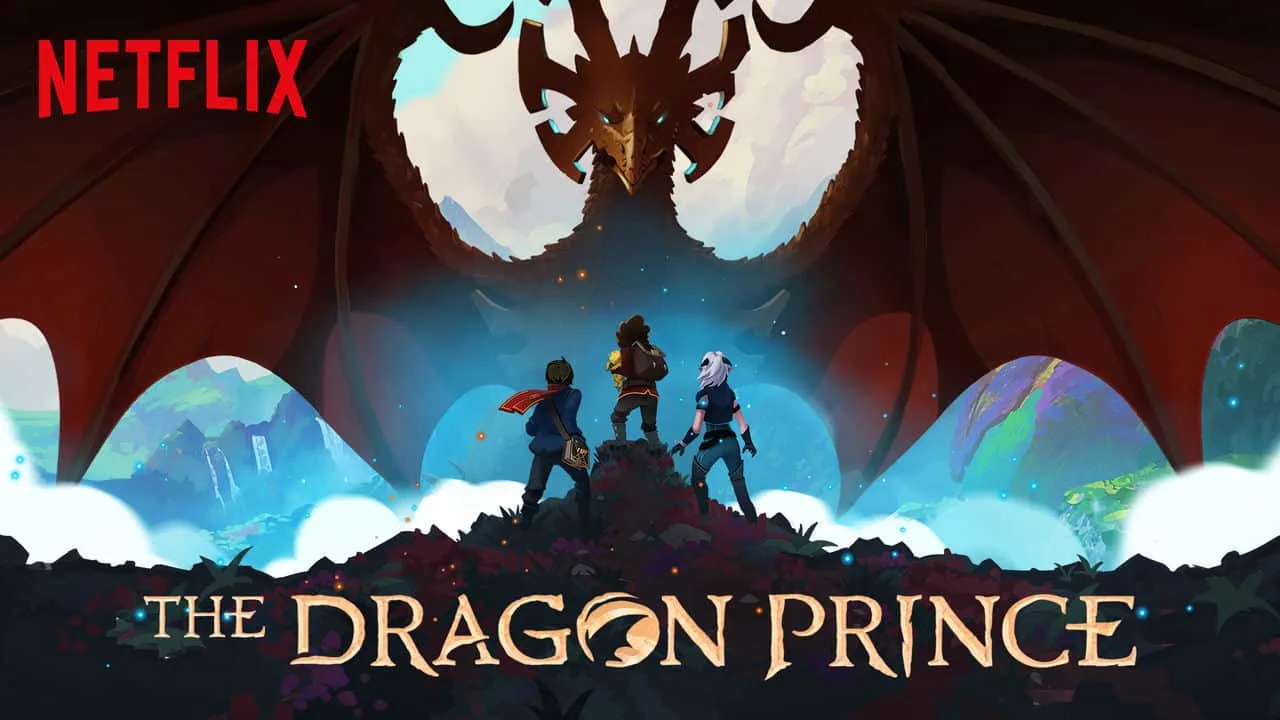 Where to watch: Netflix.
Konosuba
Konosuba is much different than most shows on this list, as it aims more of its focus on comedic energy than fantastic worlds and creatures. The series pokes fun at the isekai genre, which is where an ordinary person finds themselves in a strange and new world.
The main character of Konosuba is Kazuma Sato, a lazy teenager who is magically transported to a sleek-looking fantasy world, alongside his goddess, Aqua. Kazuma is more likely to go on misadventures than actual quests, as he and his friends are a dysfunctional group who cause themselves more trouble than anything.
Konosuba is a fresh take on the genre, and the action sequences and special effects are seriously good. And although the characters might be more interested in being silly than being heroes, they are endearing and make the show a pleasure to watch.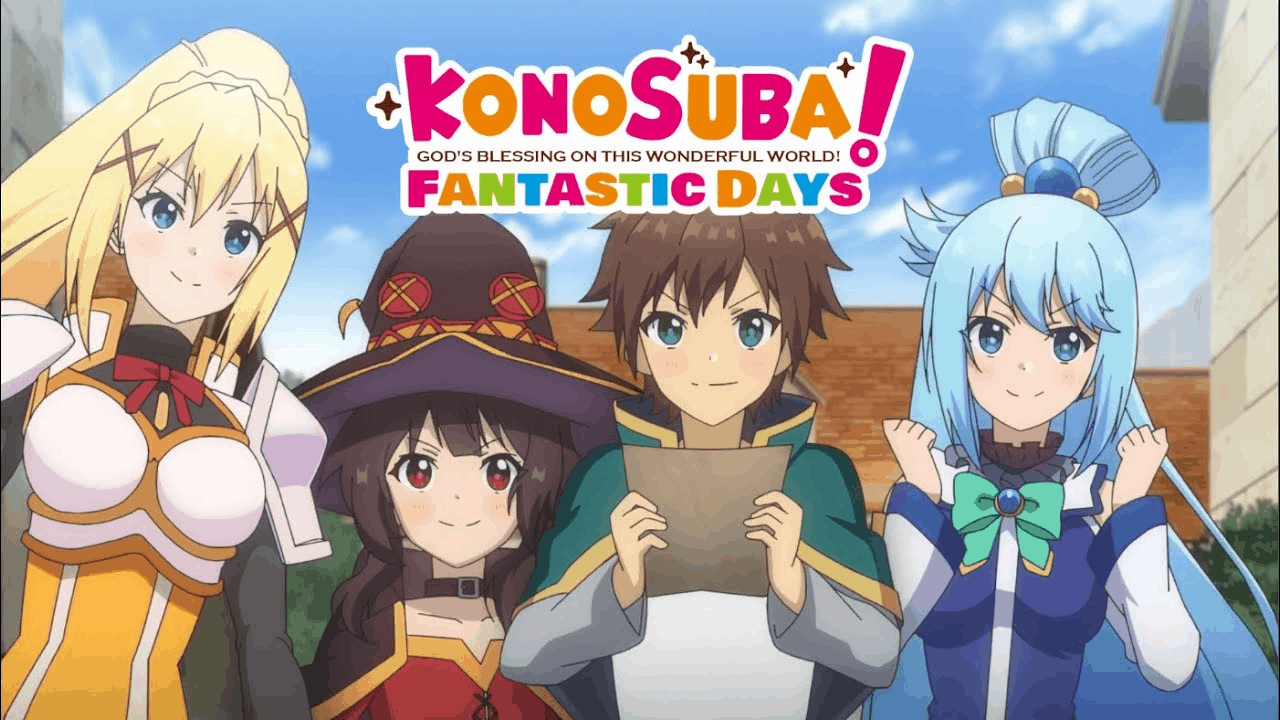 Where to watch: Crunchyroll.
Demon Slayer
Adapted from a manga of the same name, Demon Slayer follows a young boy named Tanjiro, who sets out on a mission to avenge his family after a sinister demon curses his sister and murders the rest of his family. Yes, this may sound a little darker than Avatar: The Last Airbender, but fans of Avatar will spot the similarities between the Gaang and the relationship that Tanjiro has with his two best friends who enlists to help him on his adventure.
Overall, Avatar's Aang and Tanjiro resemble each other in many ways. Both are strong-willed and kind-hearted kids who have been put into extremely precarious situations. Also, like Avatar, the themes of Demon Slayer can be pretty heavy, like what being a good human is really about and the importance of family duty.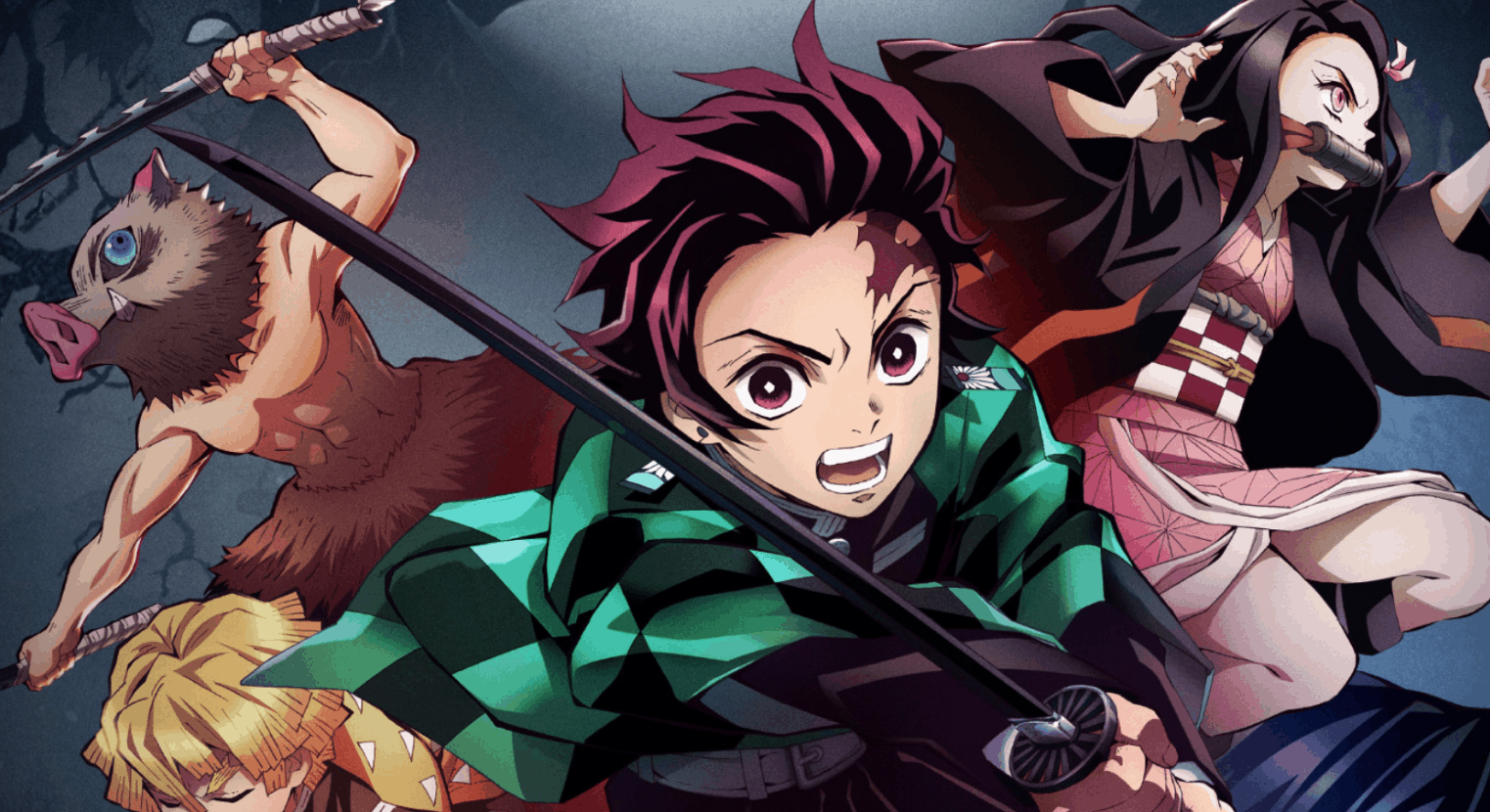 Where to watch: Netflix, iTunes, and Animelab.
Soul Eater
The action is turned up high in this adventure series about fighters who wield powerful weapons that can also actually take the form of people. Fierce battles are common in this world and our lead heroine, Maka Albarn, along with her weapon, Soul Eater Evans, gets into some fantastic adventures that take place in a colorful and exciting landscape.
Along with Maka and her weapon of choice, the over-the-top cartoonish villains make Soul Eater a unique and entertaining watch that the whole family can get into.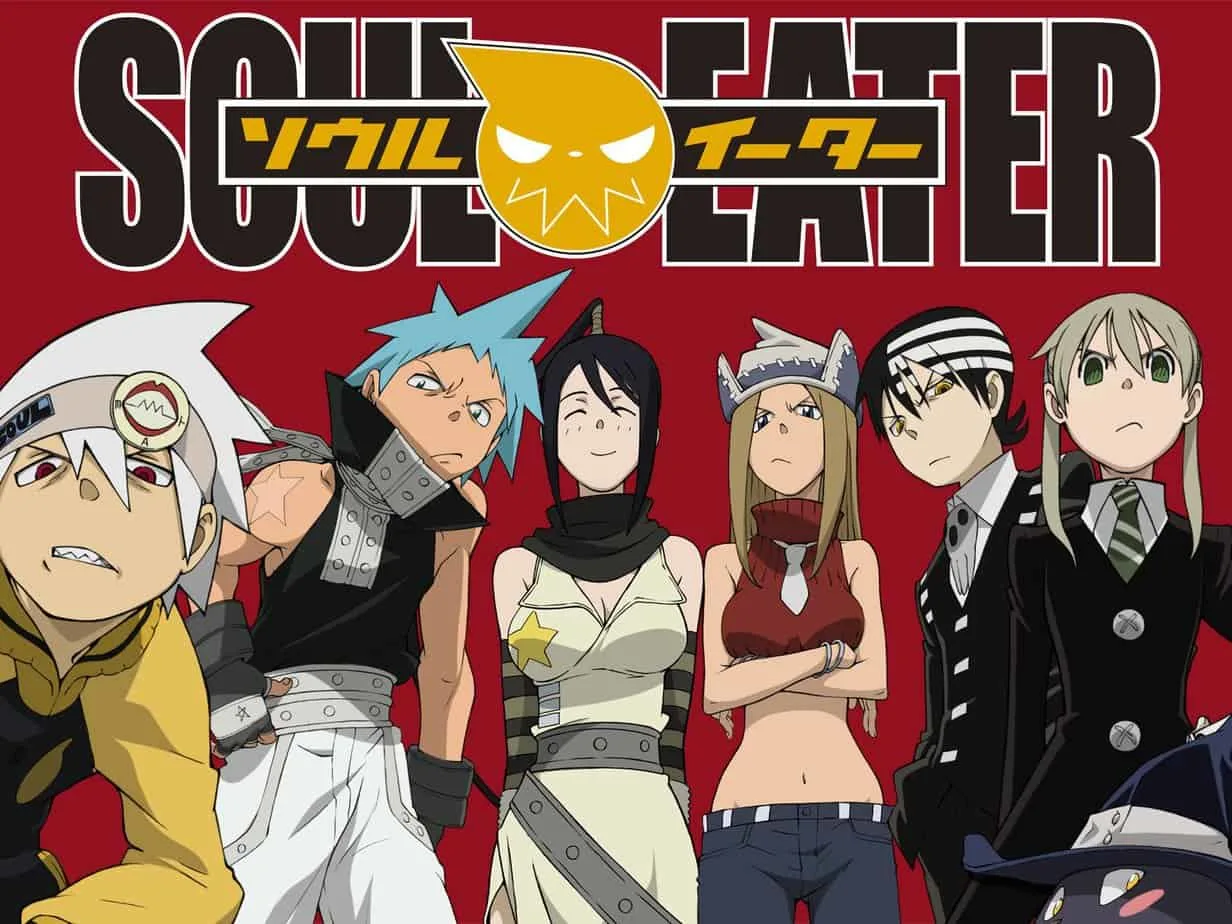 Where to watch: Netflix, Hulu, Crunchyroll, and Apple TV.
Steven Universe
While it could be considered the perfect alternative to Avatar: The Last Airbender, as well as being one of the most outlandish shows on this list, Steven Universe is so enjoyable to watch. This animated series revolves around Steven, a half-human and half-Gem kid who is on a very important mission to save the world from the evil Gems.
One theme that stands out from this show is its ability to show female empowerment. Unlike a lot of other animated shows, Steven Universe portrays female characters as powerful, strong, and natural leaders in many aspects of the show. While different, fans of Avatar: The Last Airbender will enjoy this series ability to craft dramatic, complex, and action-packed stories.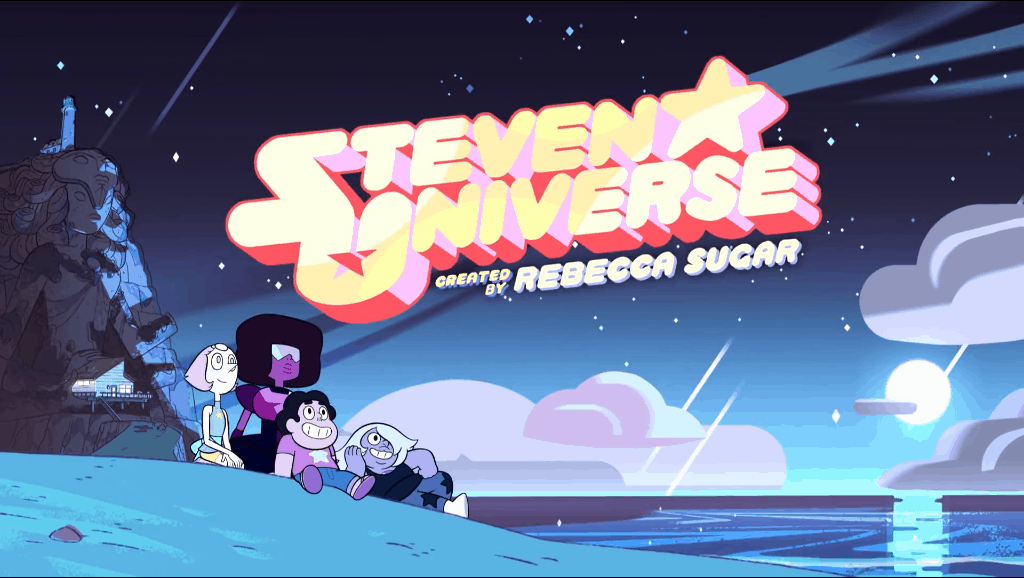 Where to watch: Netflix and Amazon Prime.
My Hero Academia
No other show on this list may have created the buzz that My Hero Academia has. The protagonist of the series is Izuku Midoriya, who was born without a superpower (referred to as quirkless in the show) but who is later gifted powers by the ultimate here, All Might. With his newly acquired abilities, Izuku takes on the villains who terrorize his world.
Renowned for its characters and scenes that are inspired by western comic books, such as Spider-Man, The Flash, and Superman, My Hero Academia truly brings something unseen before in the anime genre.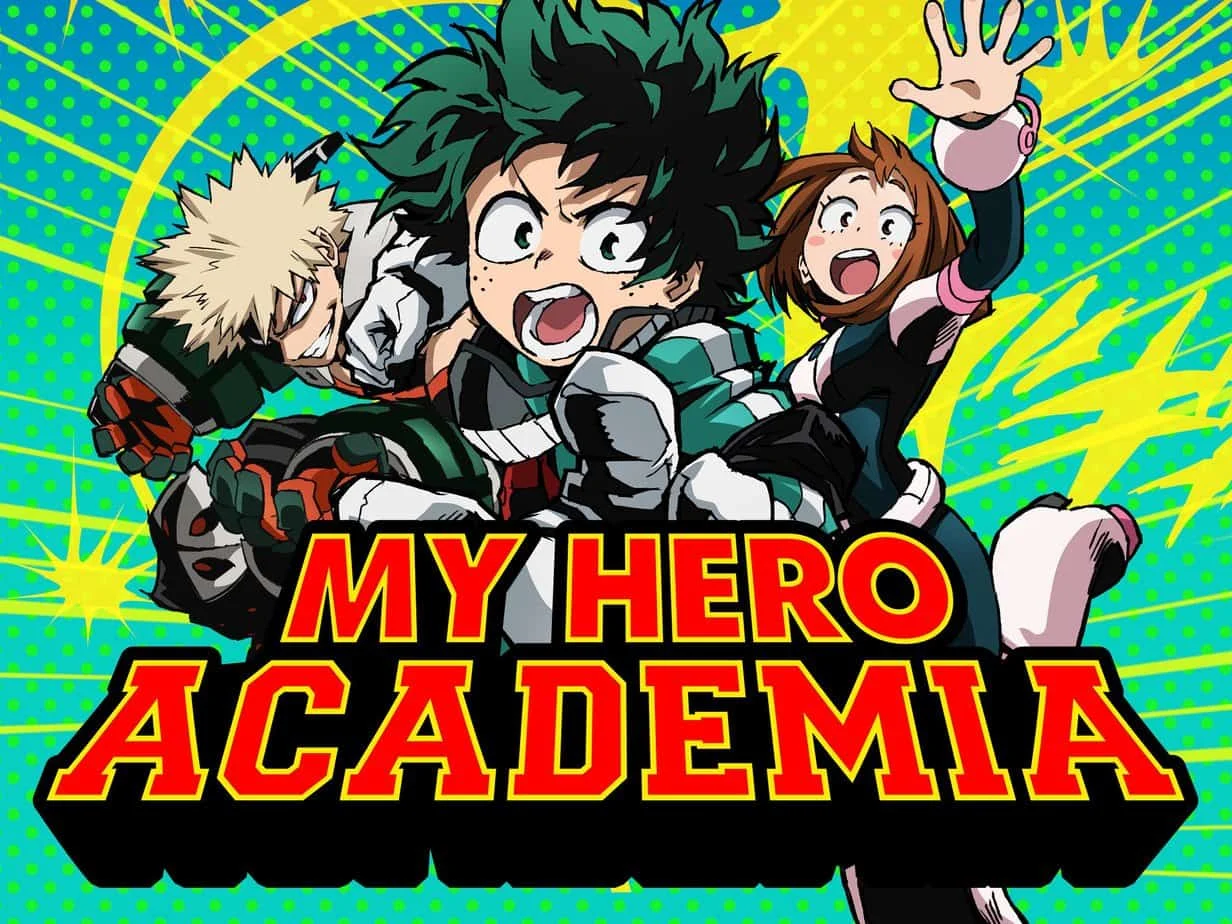 Where to watch: Netflix, Crunchyroll, and Funimation.
She-Ra and the Princesses of Power
If you're a child of the '80s and want to watch something from your childhood with your kids, She-Ra and the Princesses of Power is for you. A creative and inspired take on the original, the series focuses on Adora, a soldier who is transformed into the mighty She-Ra who battles the evil villain, Horde.
Although the show is aimed at kids, the themes and nostalgia will make it an entertaining watch for adults as well. Like Avatar: The Last Airbender, She-Ra and the Princesses of Power doesn't shy away from complex themes or scenes. The show is vibrantly animated, has strong characters and fantastical storylines to keep every episode interesting.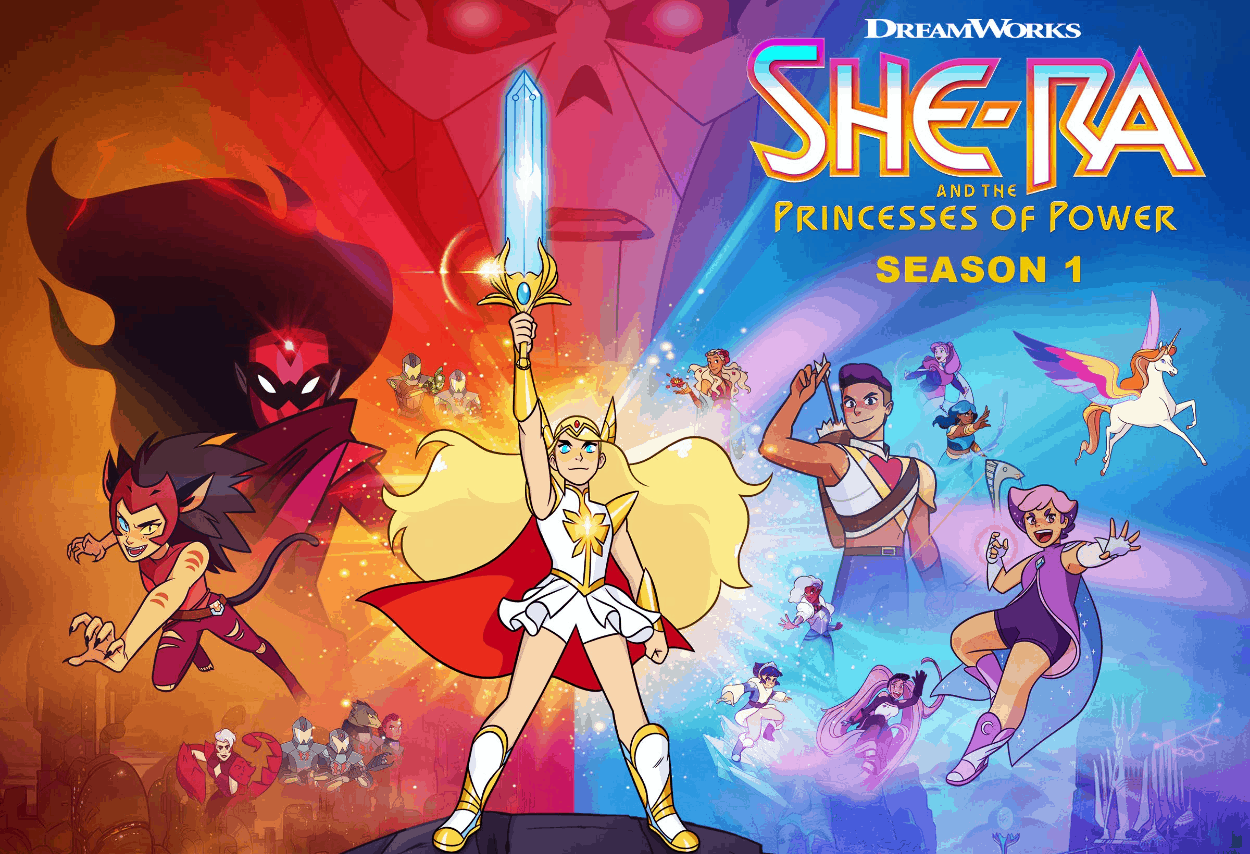 Now more than ever, we can all use some bright and amusing television shows to watch, and this list has plenty of those.
FAQs about Shows Like Avatar The Last Airbender
Question: Isn't Avatar: The Last Airbender for kids?
Answer: Although it appeals to kids, its themes and storylines are intriguing to adults as well, who make up a large portion of the show's core audience.
Question: Will I enjoy Avatar: The Last Airbender if I'm not really into fantasy shows?
Answer: Avatar goes beyond simply being a fantasy-inspired show. The deep characters and interesting visuals have the potential to make anyone a fan of the show.
Question: Do I need to watch the 2010 Avatar: The Last Airbender movie to understand the show?
Answer: Not at all. Since the movie is based on the show, you don't need to see the movie to enjoy the show.
Question: How old should my kids be to watch Avatar: The Last Airbender?
Answer: The show is rated TV-Y7-Fv, which is designed for children over the age of 7 due to its strong fantasy violence. But due to its statements on issues that aren't generally discussed in children's programming, it's really up to the parents to decide if it's right for their kids or not.