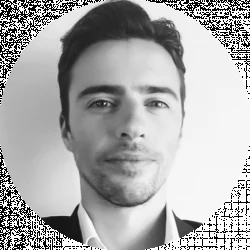 Latest posts by Roman Vogdt
(see all)
Today we're talking about a show that will certainly resonate with many. We're talking about that show about the redheaded guy who works in a lab, his name is Dexter and he has a sister. If that were not enough, I'm also giving you some wonderful recipes of shows like Dexter that fit perfectly your new binge-watching marathon.
No, we are not referring to Tartakovsky's animated work; in this case, we are referring to the Showtime TV series Dexter, which tells us the experiences of a forensic scientist from the Miami Police Department who specializes in blood spatter. Up to this point, it could be another police drama… if it weren't for the fact that Dexter himself is a psychopath who dedicates himself to murdering those criminals who have evaded their punishment, following a moral code that guides him as if he were a vigilante.
This code is given by his adoptive father, Harry (James Remar), who, upon understanding that his son's murderous instinct could not be avoided, decided to redirect him towards something more, let's say, "constructive" towards society. In this way, Dexter ends up becoming a serial killer.
"Hey, wanna play?"
(Almost) 96 Episodes of deadly pleasure
The television fiction came out on October 1, 2006, and ended on September 22, 2013, after 8 uninterrupted seasons of twelve episodes each. Starring a superb Michael C. Hall, it became one of the most-watched shows on Showtime, and as the seasons progressed the number of viewers increased due to the quality of its episodes. Yes, I know. If you're one of those who have seen it, you're probably laughing as you read these lines and remember the controversial ending that didn't convince everyone, but here we refer to the facts.
In addition to Michael C. Hall, Dexter had a cast of performers who were either already recognized or had achieved stardom thanks to the show, as was the case with Jennifer Carpenter, who played Dexter's sister and detective Debra Morgan. Other names that appear in this drama are David Zayas, Desmond Harrington, Yvonne Strahovski, or obviously James Remar, as well as a wide range of acclaimed secondary characters.
What Made it Stand Out
A sanguineous pattern that captivated
The show has a long list of features that make it exceptional, even managing to increase the ratings in its seventh season. On a technical level, it delivers exceptional photography, camera angles that leave you with your mouth open; the pace is great, where you feel that during an episode of almost an hour although it seems that nothing has happened, the amount of new information they provide is significant, with the minutes flying by and the last moments creating so much tension that you immediately pop in the next chapter. Also, the intensity increases as the end of each season approach, making the last chapters usually frantic and delirious, becoming a joy for the viewer eager for strong emotions.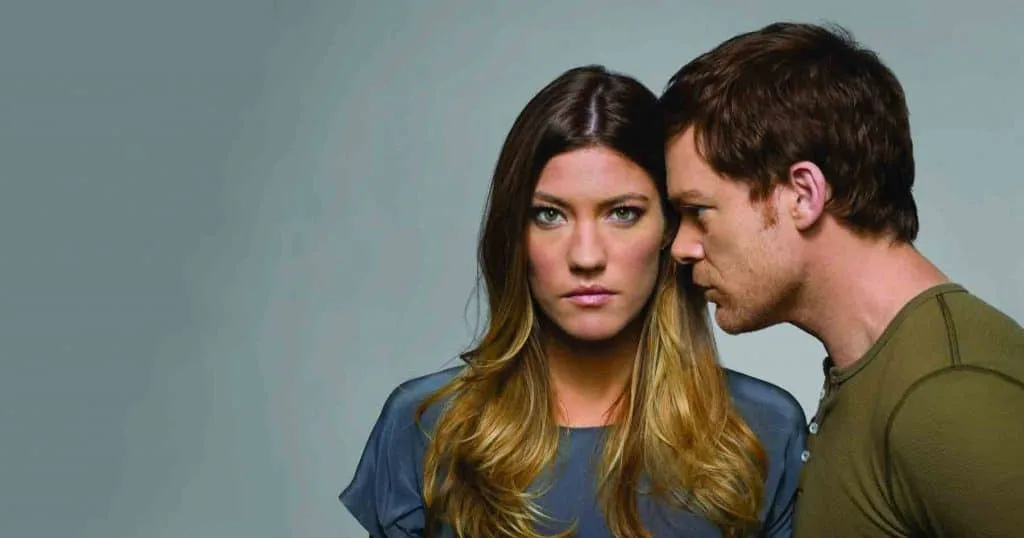 Obviously, as mentioned, a huge highlight is its characters, and the brilliant cast that embodies them. It must be said that even the smallest addition is important and the 'villains' that Dexter has to face, which are many, are always very interesting and full of keystrokes. But for me, the strongest character, whose evolution throughout the show can be clearly seen, almost taking over, it's Debra. Who ended up driving me crazy, even though the show might have started to fade for many, thanks to her, her charisma, her intelligence, her aggressiveness, her way of talking so directly, full of swearwords, and that sensitivity she always hid, which made me commit fully to the plot for a second.
The fact is that the show is extremely good, with a great script, outstanding performances, a brilliant technique, and a lovely rhythm, all of this made the show maintain a high level in its 8 seasons, and on a personal level,. I deeply connected to the show, that's why I always recommend it to all those people who enjoy strong emotions, of the intricate plots and different points of view of life, because not only do you get to love Dexter's character but many times people agree with him and shared his psychopathic reflections… don't be scared, it doesn't mean you start getting a desire to kill… or do you?
The Famous Finale (SPOILERS)
Addressing the Elephant in the Room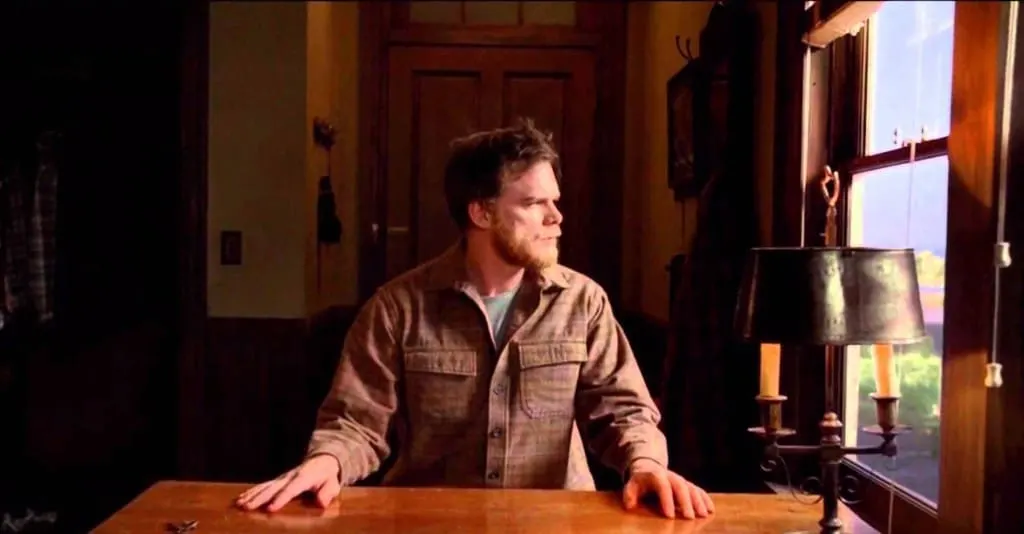 This is the hardest part to talk about. Because the last part of the show was, on paper, this serial killer's realization of his own humanity. To be able to mix their identities, to have a love story bigger than life, to find a "mother" and a "son" to be himself or to start from scratch outside Florida.
Intentions that did not give a minimally stimulating result, but a mechanical one. Dispassionate. So much so, that not even the death of the main character in the outcome of the 7th season could raise the interest of the matter. In addition to the growing stream of plot inconsistencies.
Not that Dexter's a realistic show, but the nearer the end, the more viewers were asked to believe things without asking too many questions. The ineptitude of the police, the lack of logic in the characters' decisions, the convenience of many narrative elements – that hurricane coming out of nowhere, that corrupt plot by Quinn – or the multitude of scenes that went round and round with few ideas to slow down the progress of the plot are examples of this tendency, a sign of lazy writing. By the time it arrives, Remember the Monsters? (8.12), the shows last straw. And fatigue spreads to the viewer, mixed with disappointment.
About the Morgans. Hope wasn't last. As the ending contains a beautiful and macabre idea and a farewell image that fits perfectly with the spirit that opened the TV show. Dexter breaks the code one last time. Out of compassion. And he imposes a sentence on himself. Out of love. And he's going to live with the weight of his actions for the rest of his days. Because that's what it takes to be human. And with this, we file our last case and move on to the next ones we have to see. It's time to see which shows can be enjoyed as much or maybe even more than Dexter. I'm going to give you a small list of shows that go hand in hand with our beloved one so that you don't lose your desire… to kill.
Sherlock
I have the advantage of knowing your habits, my dear Spectator
Sherlock is an atypical show in many ways. Irregular opening times, three-and-a-half-hour episodes, constant changes of tone, unresolved questions (and no need to), and fearless risk-taking. All this makes it a different title and, at the same time and thanks to the creative talent of Mark Gatiss and Steven Moffat, an exceptional one.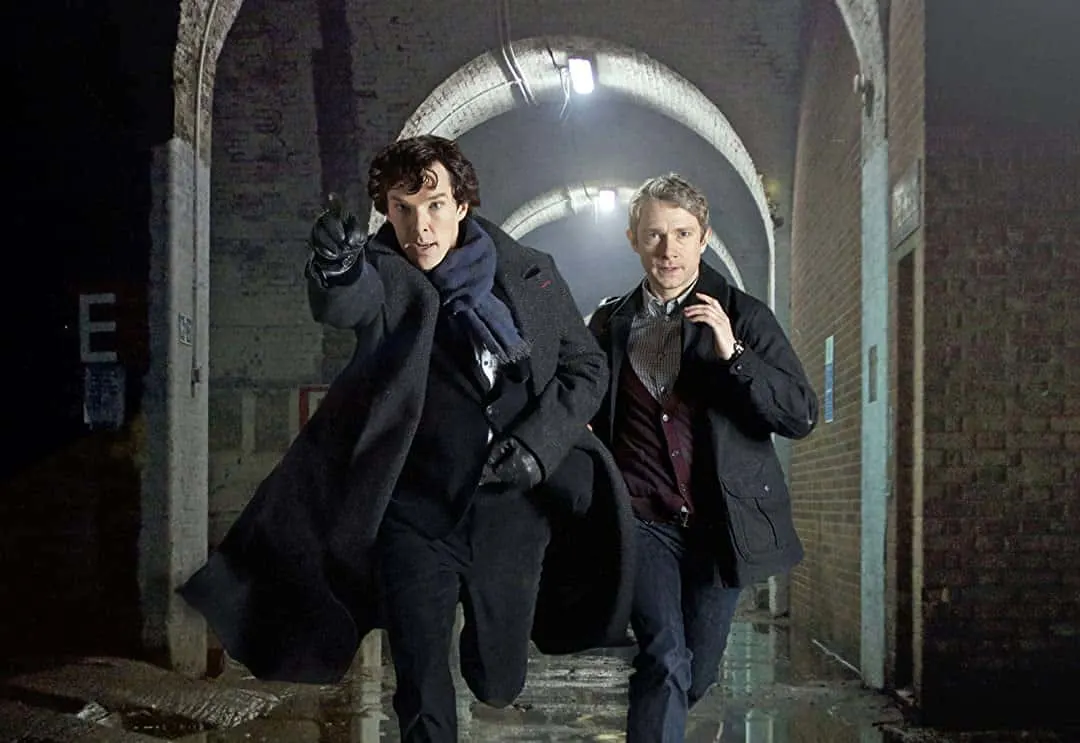 The first time that Sherlock's header sounded, with those images of a current London at increased speed, was back in 2010. It did not open with its protagonist, with whom he gives his name to the series, but the burden of raising the curtain fell on Martin Freeman and his John Watson. For him, for Sherlock Holmes (Benedict Cumberbatch) and his mythical address at 221b Baker Street, they reserved a very theatrical entrance on stage, one of those that provoke the complicit smile of the spectator.
This adaptation of the character created by Arthur Conan Doyle takes place in the 21st century, a script decision that was masterfully used to combine all the pertinent references to the classic of British literature with the modernities in which the action takes place. And the show does so successfully, from the beginning, different from so many others that have been done before.
Homeland
Not all conspiracies are theories
Homeland, is one of the best suspense shows, period. A perfectly woven spider's web, a luxury thriller that should not be missed at all. The show was awarded with 5 Golden Globes for Best Dramatic Series and Best Actress (Claire Danes) and Actor (Damian Lewis) in a Dramatic Series.
The show focuses on the appearance of Marine Sergeant Scott Brody (Damian Lewis) who returns home eight years after his disappearance in Iraq. And Carrie Mathison (Claire Danes), an impulsive CIA agent, suspects that a secret attack on the United States may be in the works and thinks that perhaps Brody has switched sides.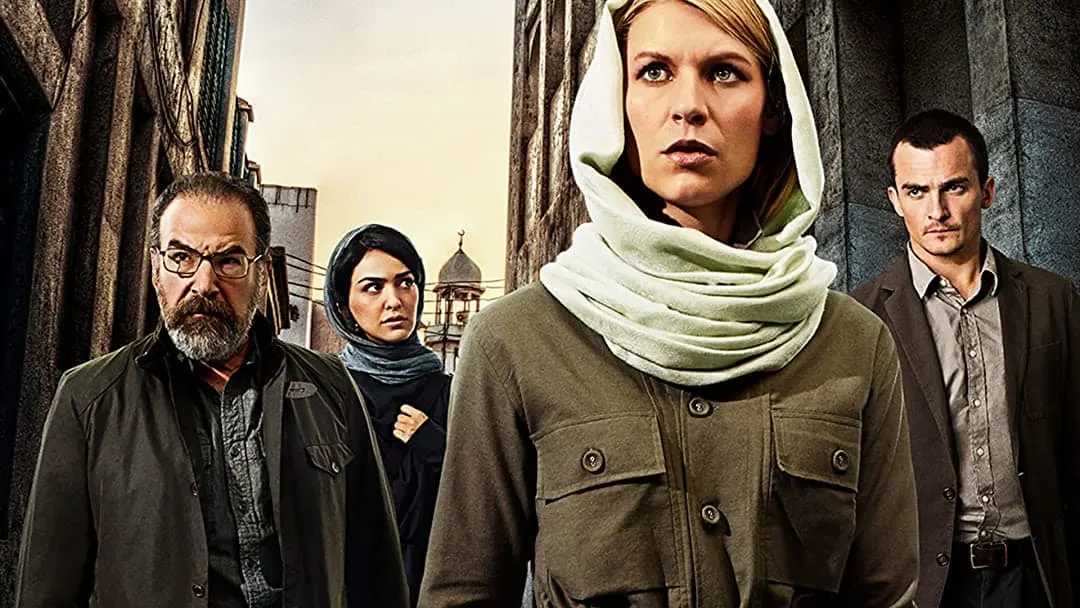 At this initial point, the plot unfolds masterfully to keep the viewer in constant tension about what is really going on. It doesn't make it easy for you at all and it's hard to know if things are really as they are.
The script is full of surprises, the actors perform exceptionally well, especially Claire Danes who plays an agent with a bipolar problem. I also highlight the secondary, Saul Berenson played by a spectacular Mandy Patinkin who mentors Carrie and Jess Brody's wife played by Morena Baccarin and the quality of the drama reminds me a lot of Breaking Bad, it's loaded with emotion and powerful plot strokes.
The series was produced by Showtime, like Dexter, and has everything necessary to stand up to HBO in terms of quality. Besides, I have to say that this spy story is much more complex than you might think at first and that in Homeland the bad guys are not so bad, nor the good guys so good, and that's the beauty of this series that gives the viewer a lot of room to be interested right to the end. It also provides a really interesting reflection on the war against terrorism and its consequences on both sides. It's totally unpredictable. Even if you don't like the subject, if you see the pilot you won't be able to stop.
Hannibal
It places the series in the basket
Some may say it is too bold, too abstract, too unbribable. But Hannibal is one of those television series that left me totally fascinated. Not only because of how extremely intriguing Hannibal's character is but because it's often a moving painting with quality to die for.
This television show tells the story of an FBI unit that specializes in serial killings that are characterized by the brutality of the killings or by the creativity that the killer brings to bear when committing them.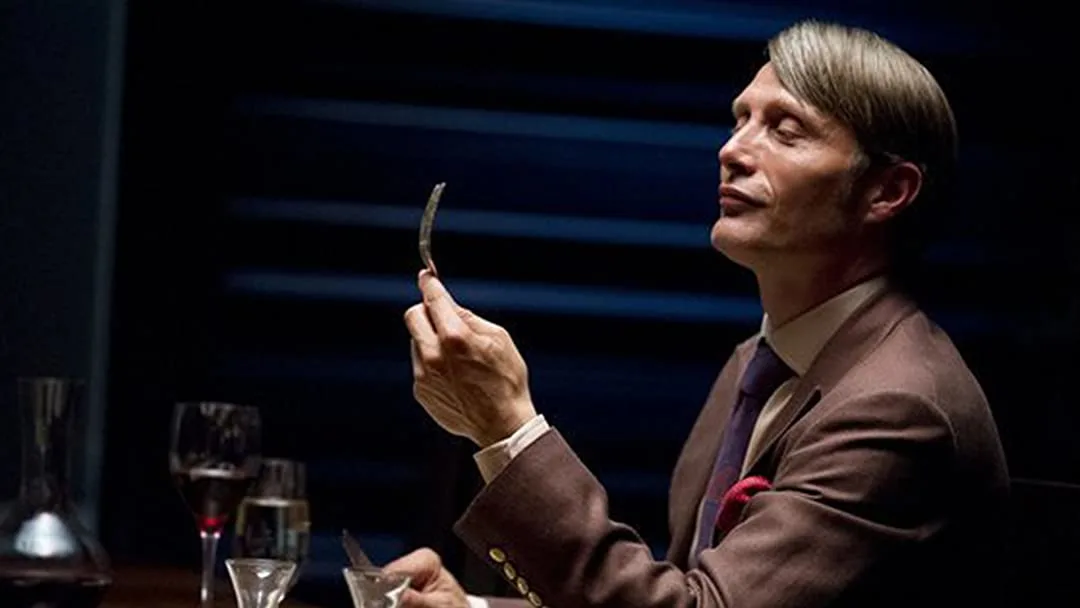 In order to solve the cases that are presented, Agent Jack Crawford (incarnated, in this version of the story, by the fantastic Laurence Fishburne) will have a team in which Will Graham (Hugh Dancy), a kind of Carrie from Homeland, will play a key role.
Mr. Graham, a special agent of the FBI, has the ability to blend in with the crime scene to such an extent that, in a way, he ends up entering the mind of the killer, thus focusing the investigation in one direction or another. However, our favorite agent is exposed to an effort and a situation that could turn against him, so his boss introduces him to Dr. Lecter (Mads Mikkelsen); the cannibalistic psychiatrist who will "control" the stability of Agent Graham.
The reason I love Hannibal is not only because of that artistic CSI touch that will haunt each and every one of the murders shown in the season, nor because of the amazing visual aspect of the episodes, nor because of the ability of the script to mix intrigue with real terror… not even for those disgustingly succulent dishes the doctor offers his guests! If this show has become one of my favorites it's also because of the leading duo: Graham and Hannibal. Here's our list of best shows like Hannibal to go on a similar adventure.
Six Feet Under
Your next dose of Michael C. Hall
I don't know if it was Leo Tolstoy or Giuseppe di Lampedusa who said that all families are similar in their way of being happy, and different in their way of facing misfortune. Perhaps Six Feet Under is a good example of this: a high-profile show, 5 seasons, and 63 episodes created by Alan Ball, which recalls as a comedy with black dyes of the English character, and which began broadcasting on HBO in mid-2001 and ended on August 21, 2005.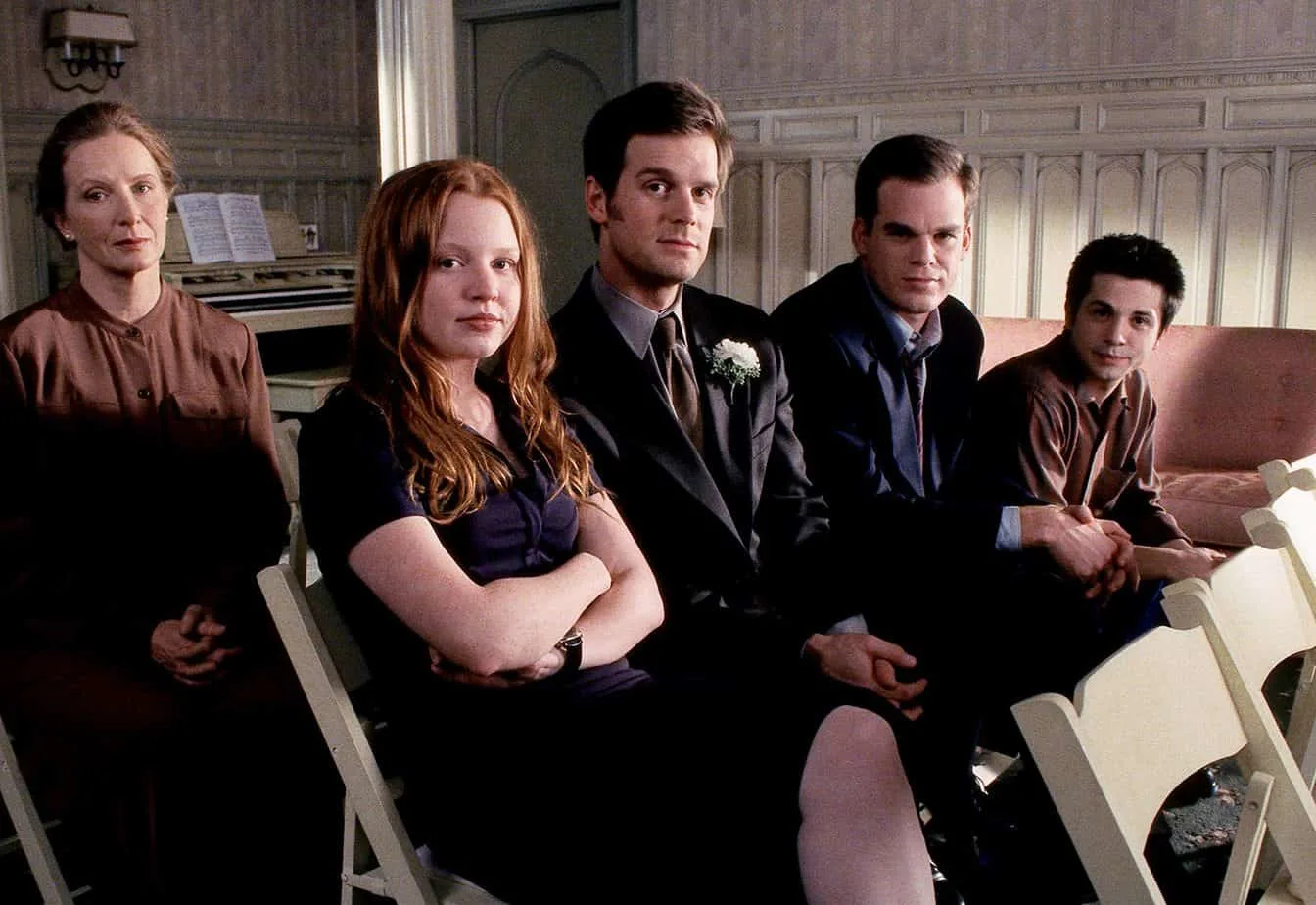 Taking into account that each of the more than 60 episodes begins with the case of a sudden – or not so – decease that will end up in the hands of the unstable but good-natured Fisher family, the product plays with an authentic and developed script.
There are so many good characters in this show. They are not perfect, on the contrary, that's why they make us enjoy their bad mood, their phobias, their frustrated aspirations. It's clear that Nate (Peter Krause) carried the weight of most of the episodes, although he was probably not the favorite of many of us.
We preferred Brenda (Rachel Griffiths) and her thousand ways of hurting herself; or Claire (Lauren Ambrose), who confused her anger at the world with anger at herself; or David, the wonderful role he played in introducing us to Michael C. Hall and, of course, Ruth (Frances Conroy), the frustrated, selfish, outgoing, cruel housewife who didn't dare live through that second adolescence that others wanted to judge.
Surprisingly (or not), everyone agrees that they liked the end of Six Feet Under. Well, most of us were enthusiastic about it, it moved us. For many, it's, without further ado, the best ending in history for a television series. Without a doubt, it's gripping and complete, brilliant. In short, it matches the rest of the shows.
FAQs
Will there be a season 9 of Dexter?
Although Showtime announced that season 8 was the last one. Season 9 was going to be co-produced by Netflix, however, it still stands canceled.
How many people did Dexter kill?
Including his past kills, and the growth of his slide collection between seasons, Dexter has killed (at the very least) 100 people: around 55 of these have been on-screen kills (including flashbacks).
Does Hannah get caught in season 8?
Debra warns Hannah that she will pay for what she has done. Hannah then spikes Debra's drinking water with Xanax, causing her to pass out while driving. When Dexter learns what Hannah has done, he reluctantly gives Debra evidence that Hannah killed Price and Debra arrests her. Dexter visits Hannah in prison.
Is Dexter married to Debra in real life?
Well, both actors got married in 2008. However, they also got divorced after just two years.
Which streaming service has Dexter?
As for right now, you can stream Dexter on Amazon Prime.
Brief Summary
Dexter was an adventure that kept us company for years, thanks to its endless plots and twists. Many of us are more than grateful for the fact that we had Dexter and Debra as our companions, without falling into the stereotype of a boring series that only solves basic detective cases.
It could also be said that Dexter opened the stage for the series boom that we are experiencing right now.
If there's something that could be highlighted in comparison with other genres, it's that with the recommendations I have given you, there are plenty of episodes to watch. You don't have to start with the shows according to the order I have set, but rather choose the plot that goes with your mood. Personally, after Dexter, I would start with Hannibal or to avoid losing Michael C. Hall, a first (or second… or third) round of Six Feet Under always delivers wonderful results.
Further read: