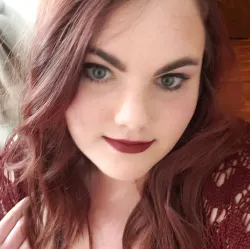 Latest posts by Miah Schmahl
(see all)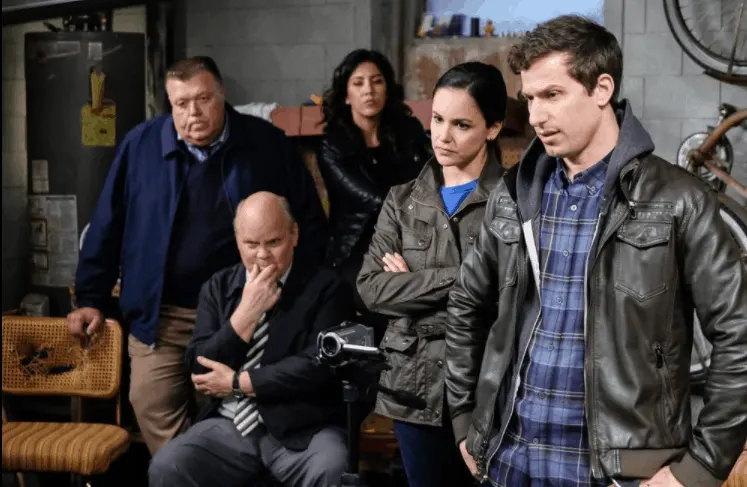 Brooklyn 99 is an American police comedy created by Dan Goor and Michael Schurr. The show follows a team of detectives that work for the fictional 99th precinct of the New York Police Department located in Brooklyn, New York.
The show starts with a group of detectives that are headed by an extremely serious and newly appointed Captain and follows them as they solve cases and deal with their personal lives. Due to its comedic value and interesting characters, Brooklyn 99 has become a hit comedy cop show.
Parks and Recreation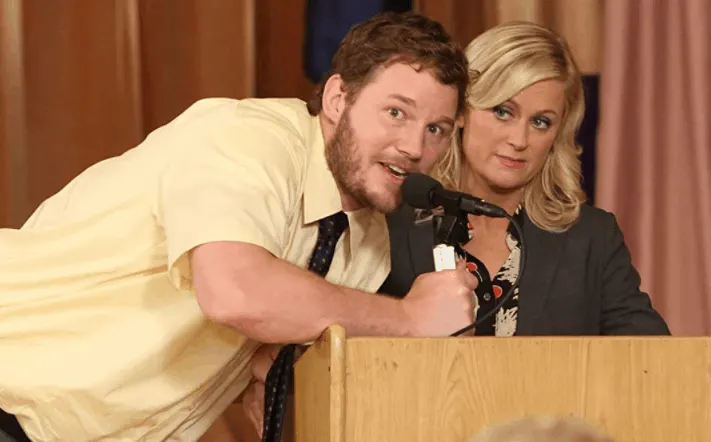 Also known as Parks and Rec is a hit mockumentary political satire tv show that follows Leslie Knope played by Amy Poehler as she goes about her duties as the Deputy Director of the fictional Parks and Recreation department of Pawnee, Indiana.
Parks and Rec include a variety of colors and interesting characters that bring humor and lightheartedness to the screen. The show was created by Michael Schurr and Greg Daniels and ran for seven seasons.
The Good Place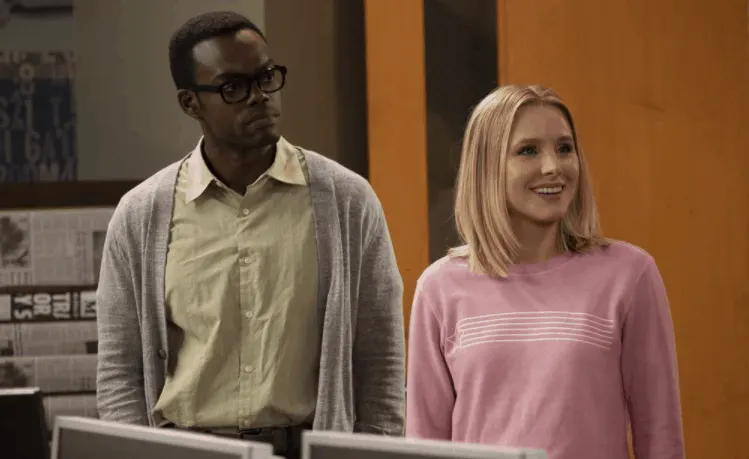 The Good Place is a comedy that was created by Michael Schur the creator of Brooklyn 99 and Parks and Rec. The show follows Elenor played by Kristen Bell, who dies and is welcomed into an afterlife called The Good Place.
Good Place is a utopia like heaven where people go for living a righteous life. There is only one problem, Elenor does not belong there at all. Now she must hide her lack of morality and try to become a better, more ethical, and nice person. The Good Place is still currently on the air and can be watched on Netflix.
Galavant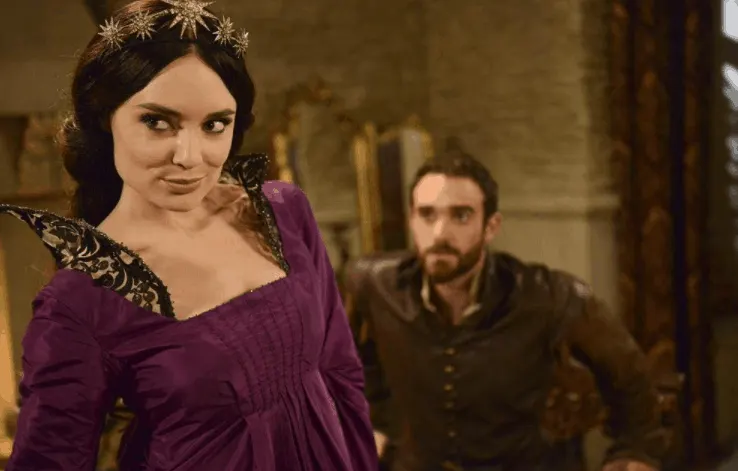 Galavant is a musical comedy that follows a knight in shining armor Galavant. Galavant is down on his luck and is determined to win back his glory by going after King Richard.
The show follows his journey and many twists and turns through both song and comedic value. The show was created and written by Dan Fogleman and music was written by Alan Menken and Glen Slater and ran for two seasons.
Psych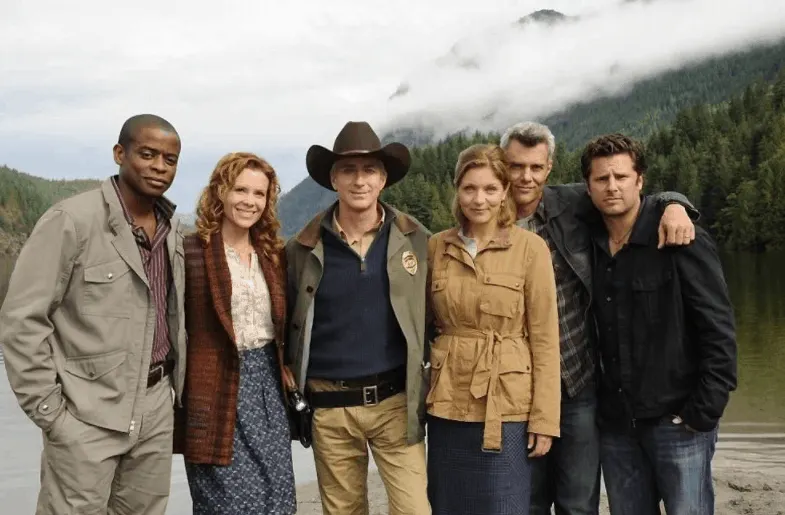 Psych is a comedy detective show that follows Shawn Spencer who is played by James Roday, a crime consultant for the Santa Barbara Police Department.
Shawn has heightened observational skills because his fathers trained him as a child to notice everything. He uses these skills to help solve crimes for the police department with his generally unwilling best friend Burton Gus Guster played by Dule Hill. Psych was created by Steve Franks and ran for eight seasons.
The Office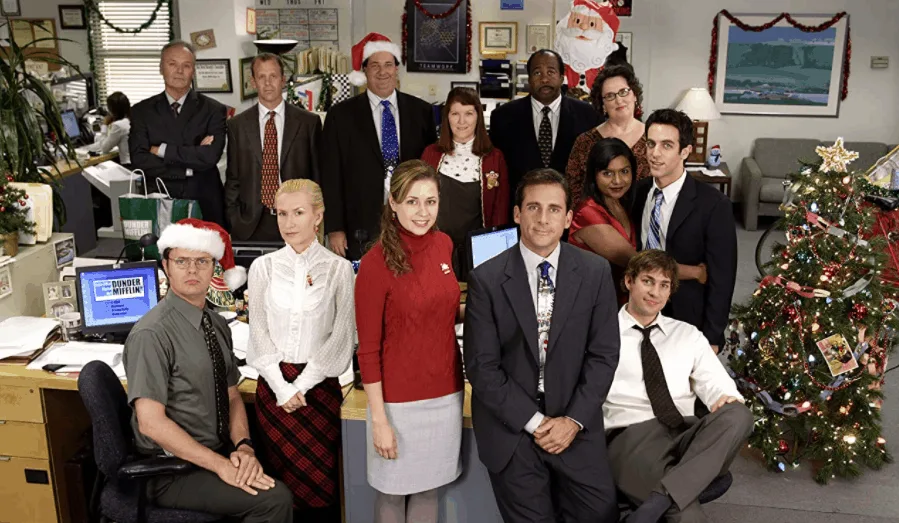 The Office is a hit mockumentary comedy television show that shows the everyday lives of the office employees for the fictional Dunder Mifflin Paper Companies' Scranton, PA branch.
The show follows the employees using a documentary-style camera setup and individual character dialogue breaks. The Office was created by Ricky Garvais and Steven Merchant and ran for nine seasons.
Scrubs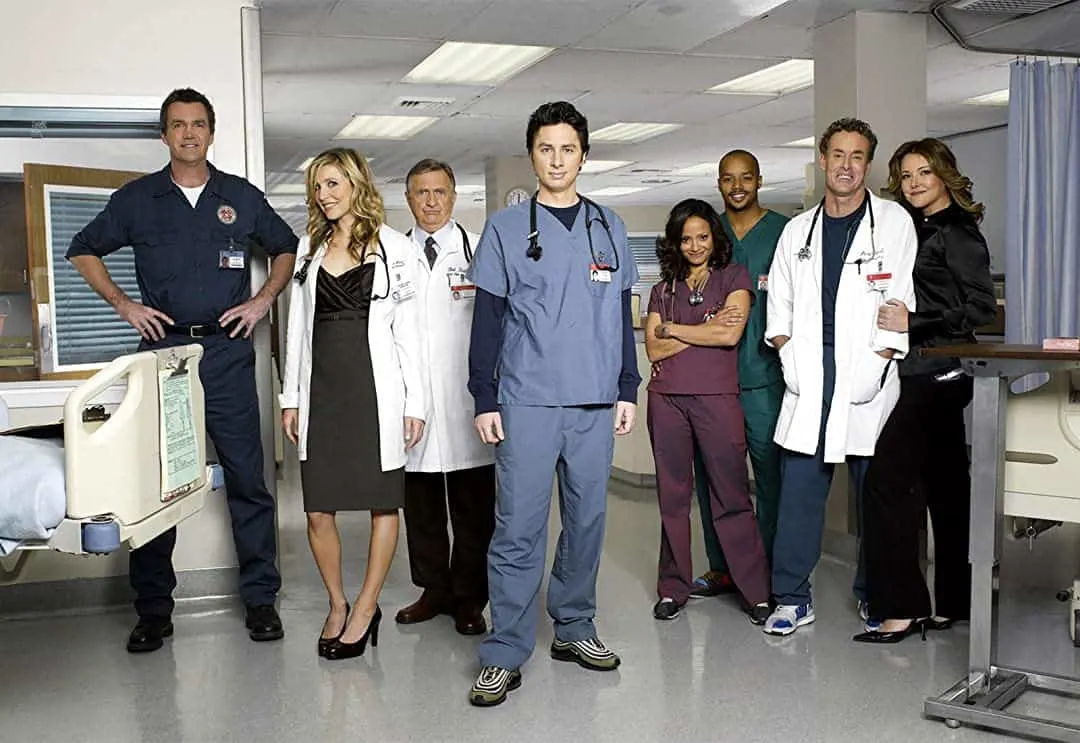 Scrubs is a hospital comedy that follows JD Dorian and his best friend Turk played by Zach Braff and Donald Faison, as well as their friends and co-workers as they navigate both their professional lives as residents and then doctors but also their personal lives.
Scrubs has been awarded for comedic value and deep life lessons that come with every episode, as well as, medical accuracy that is unusual for a tv show. Scrubs mainly focuses on JD and his inner life dialogue as he goes about his daily life. The show was created by Bill Lawrence and ran for nine seasons.
Community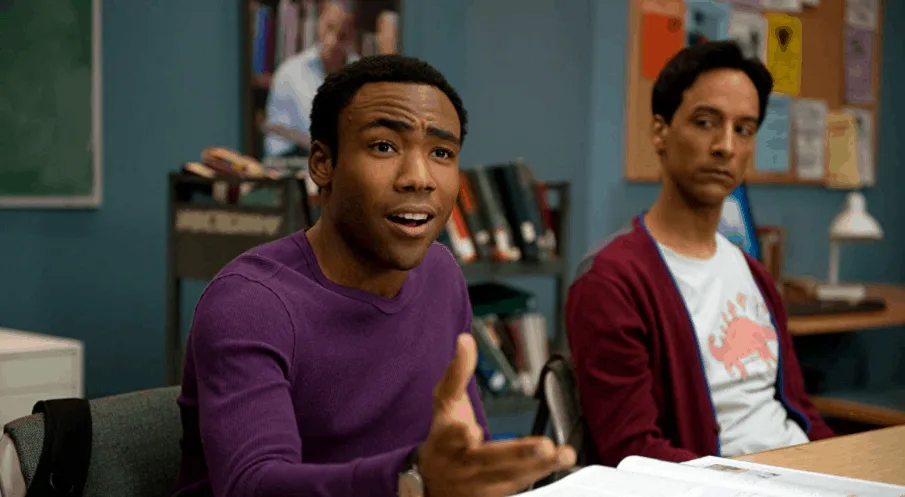 Community is a Sitcom that follows Jeff WInger played by Joel Mchale as he becomes disbarred from his law firm, after they find out that he lied about obtaining a bachelor's degree from Columbia University.
In order to earn his degree, he enrolls in Greendale Community College in Colorado and quickly creates a study group in order to spend more time with his classmate Britta Perry played by Gillian Jacobs.
However, the study group gets out of hand and the rest of the seasons follow their misadventures. Community was created by Dan Harmon and ran for six seasons.
Happy Endings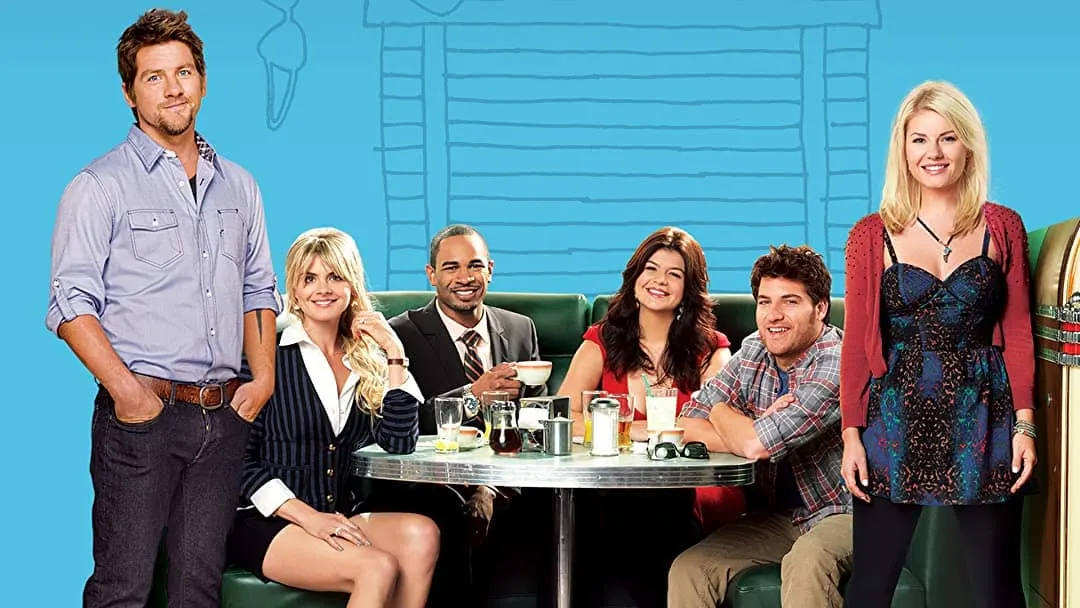 Happy Endings follows a group of dysfunctional best friends who live in Chicago. The original premise of this show was to deal with a group of friends who are now dealing with a broken engagement within the group.
In later episodes and seasons that show switches to showing the lives of a group of six best friends and the wackiness that ensues. The show has a similar feel to Friends and How I Met Your Mother. It was created by David Caspe and ran for three seasons.
New Girl
New Girl is a sitcom that follows Jessica Day played by Zooey Deschanel who finds out her boyfriend is cheating on her and moves into a loft with three other male roommates.
The show follows their shenanigans, lives, and group dynamic, showcasing the group's friendship and love for one another. New Girl was created by Elizabeth Merriweather and ran for seven seasons. If you love Brooklyn 99 be on the lookout for a New Girl/Brooklyn 99 crossover as you watch the show.
Superstore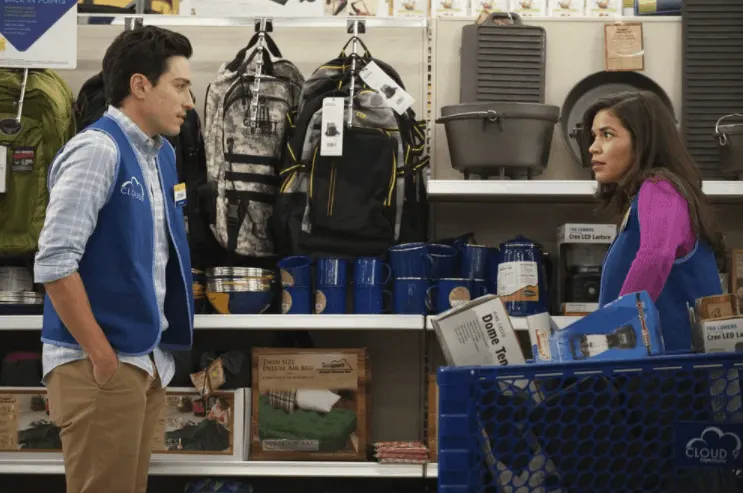 Superstore follows a group of employees who work at a fictional big box store in St. Louis Missouri, called Cloud 9, store number 1217.
The show stars America Ferrera and Ben Fledman, as well as a larger ensemble cast. The show is a satirical comedy that shows the exaggerated lives of those who work in a big box store. Parodying the policies often found at big box stores. Superstore was created by Justin Sptizer and ran for six seasons.
30 Rock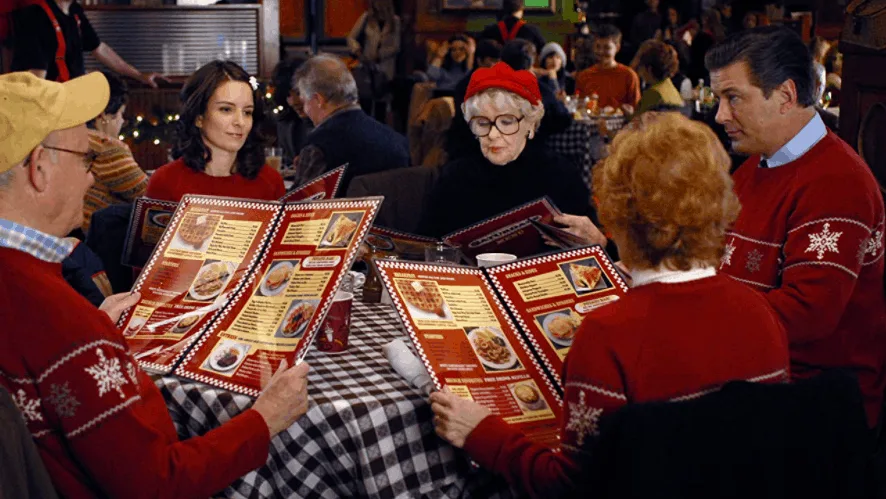 30 Rock follows a tv show writer and showrunner Liz Lemon played by Tina Fey, who runs a sketch comedy series called TGS with Tracy Jordan, which is produced in Studio 6H in 30 Rockefeller Plaza as she supervises the cast and crew of the show.
30 Rock parodies NBC's complex corporate structure to create humor and draw the audience into the show. The show was created by Tina Fey and ran for 7 seasons.
Schitt$ Creek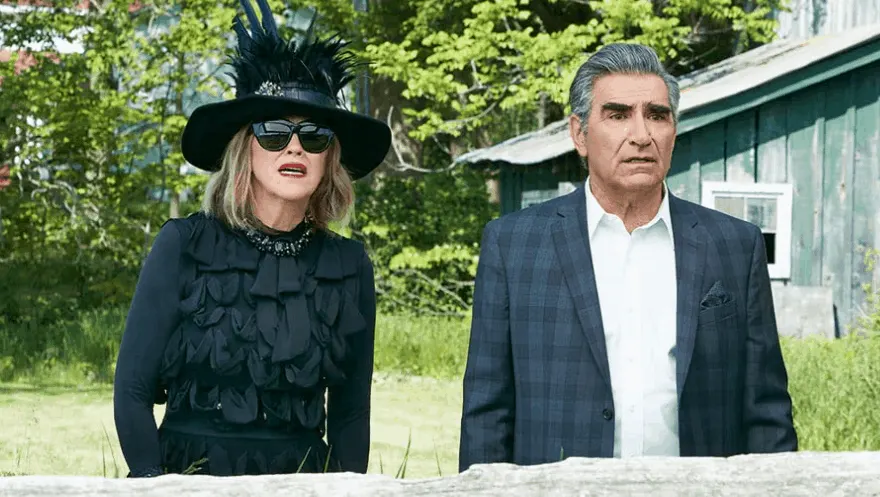 Schitt$ Creek is a sitcom that follows the extremely wealthy Rose family, which consists of husband Johnny, his wife Moria, and their adult children David Alexis.
The story starts when the family is defrauded by their business manager and loses their fortune. They are then forced to move out of their home and to a small town called Schitt's Creek, which is their sole remaining asset.
The show follows them as they adjust to their new lives and have many run-ins with the locals. The show was created by Eugene Levy and Dan Levy and ran for six seasons.
Arrested Development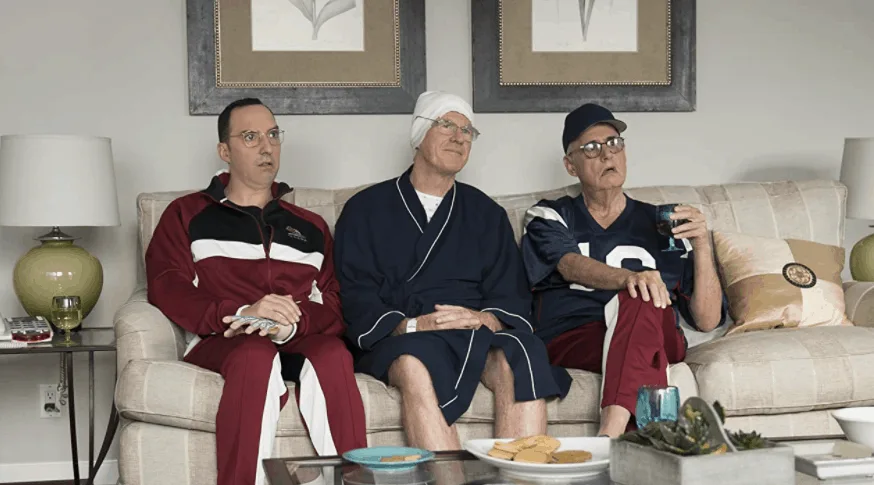 Arrested Development is a sitcom that follows a family Michael Bluth played by Jason Bateman as he works to keep his family and business from falling apart after his father is sent to prison for embezzling money. The family quickly goes from riches to rags and must adjust to their new lifestyle.
Arrested Development originally ran for three seasons on 20th television from 2003 to 2006. The show was revived by Netflix in 2013 and ran for two more seasons ending in 2019. Arrested Development was created by Mitchell Hurwitz
Better Off Ted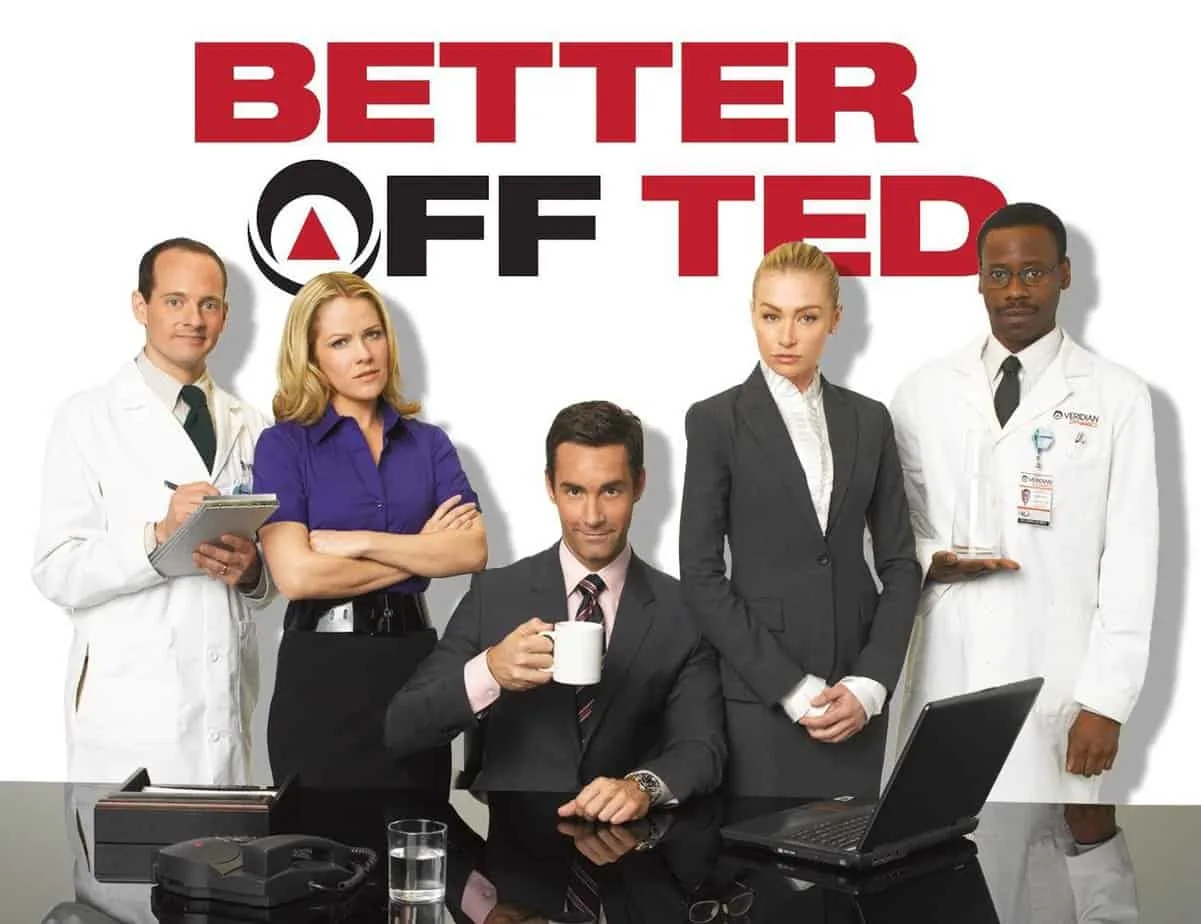 Better Off Ted is a satirical sitcom that follows Ted Crisp played by Jay Harrington who is a single father that works for Veridian Dynamics as the head of the research center.
The company itself follows the stereotypical evil nature of large corporations and the stereotypical nature of the employees that work there.
The main character Ted regularly narrates the series by breaking the fourth wall and addressing the audience directly, offering insight and commentary to shenanigans that are going on. The series was created by Victor Fresco and ran for two seasons.
Burn Notice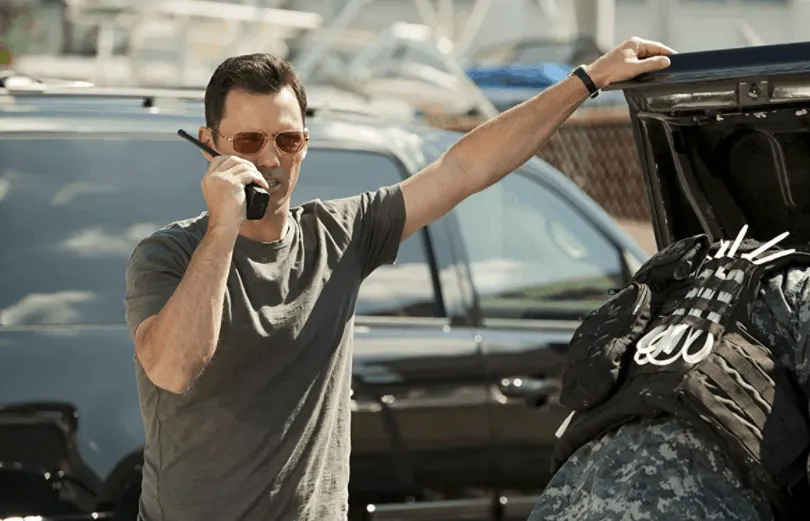 Burn Notice is a cop drama that takes its name from burn notices that are issued by intelligence agencies that are used to announce the termination of spies who are considered unreliable while also freezing their assets and essentially taking away their identity.
The show follows Michael Westen played by Jeffery Donovan, a spy who is burned while on a mission. He finds himself in Miami being taken care of by his ex-girlfriend.
The show follows him as he tries to figure out why he was burned, while also showcasing his many cases. The show was created by Matt Nix and ran for seven seasons plus a movie.
Reno 911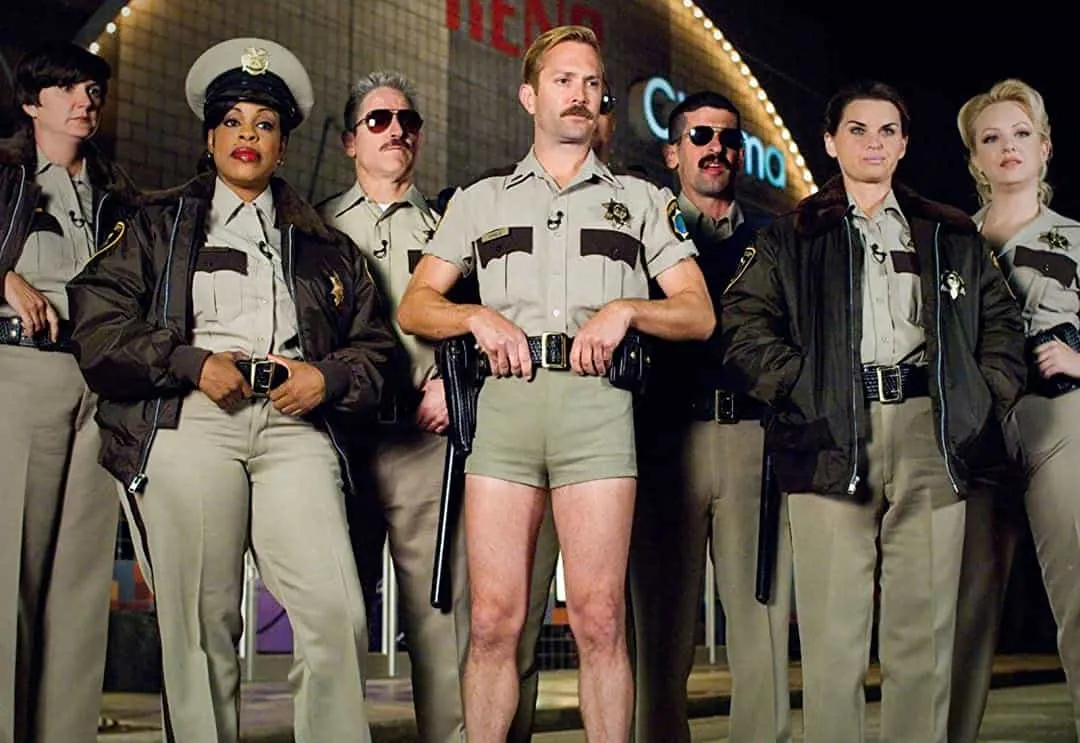 Reno 911 is a satirical cop comedy based on the FOX reality tv show Cops. The show follows a group of cops working for the fictional Reno Sheriff Department as they patrol Reno and the rest of Washoe County.
The cops working for the department are generally considered inept and are often found cursing, performing ridiculous stunts, and generally doing silly things.
The main comedic value comes from the heavy politically incorrect and racy humor. Reno 911 was created by Robert Ben Garant, Thomas Lennon, and Kerri Kenney-Silver and ran for seven seasons.
Castle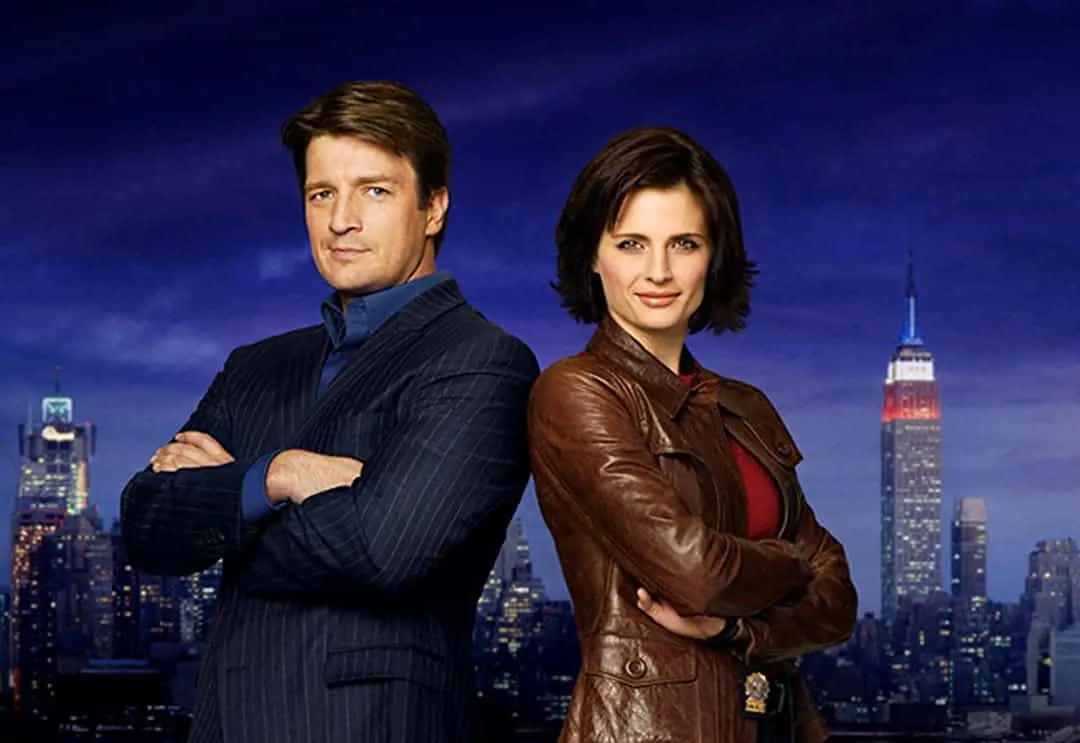 Castle is a crime comedy-drama that follows Richard Castle played by Nathan Fillion, a crime novelist who decides to kill off the main character of his best-selling novel.
He is then brought in for questioning by the New York police department due to a copycat murder that was modeled after his book series. Intrigued by the detective on the case Kate Beckett played by Stana Katic, he decides to shadow her and make a character based on her for his next book. Castle was Andrew Marlow and ran for eight seasons.
The Big Bang Theory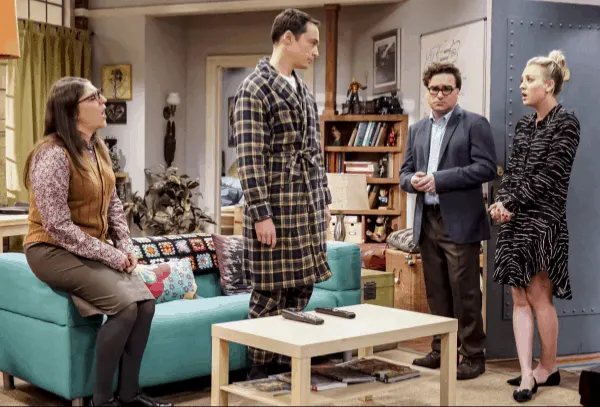 The Big Bang Theory is a sitcom that focuses on a group of friends who work as scientists for Caltech and their hot neighbor who lives across the hall.
The show follows the group through professional and personal lives, highlighting their interesting quirks, complicated family relationships, and the strong friendship that brings them all together. Big Bang Theory was created by Chuck Lore and Bill Prady and ran for twelve seasons.
Better Call Saul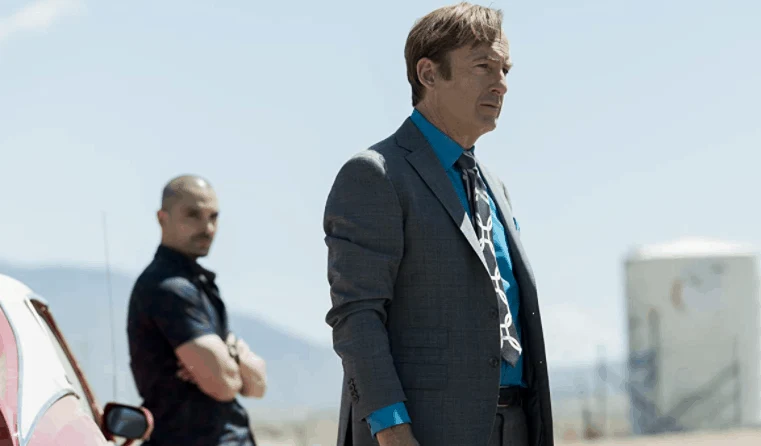 Better Call Saul is a crime drama and black comedy that is a spin-off and prequel to the hit tv show Breaking Bad. The show follows Jimmy McGill as he goes from a former con man and respected lawyer into a greedy defense attorney called Saul Goodman.
Better Call Saul focuses on morality and how humans can be changed. The show was created by Vince Gilligan and Peter Gould, it's currently run for five seasons and the last and final season is set to air in 2021.
How I Met Your Mother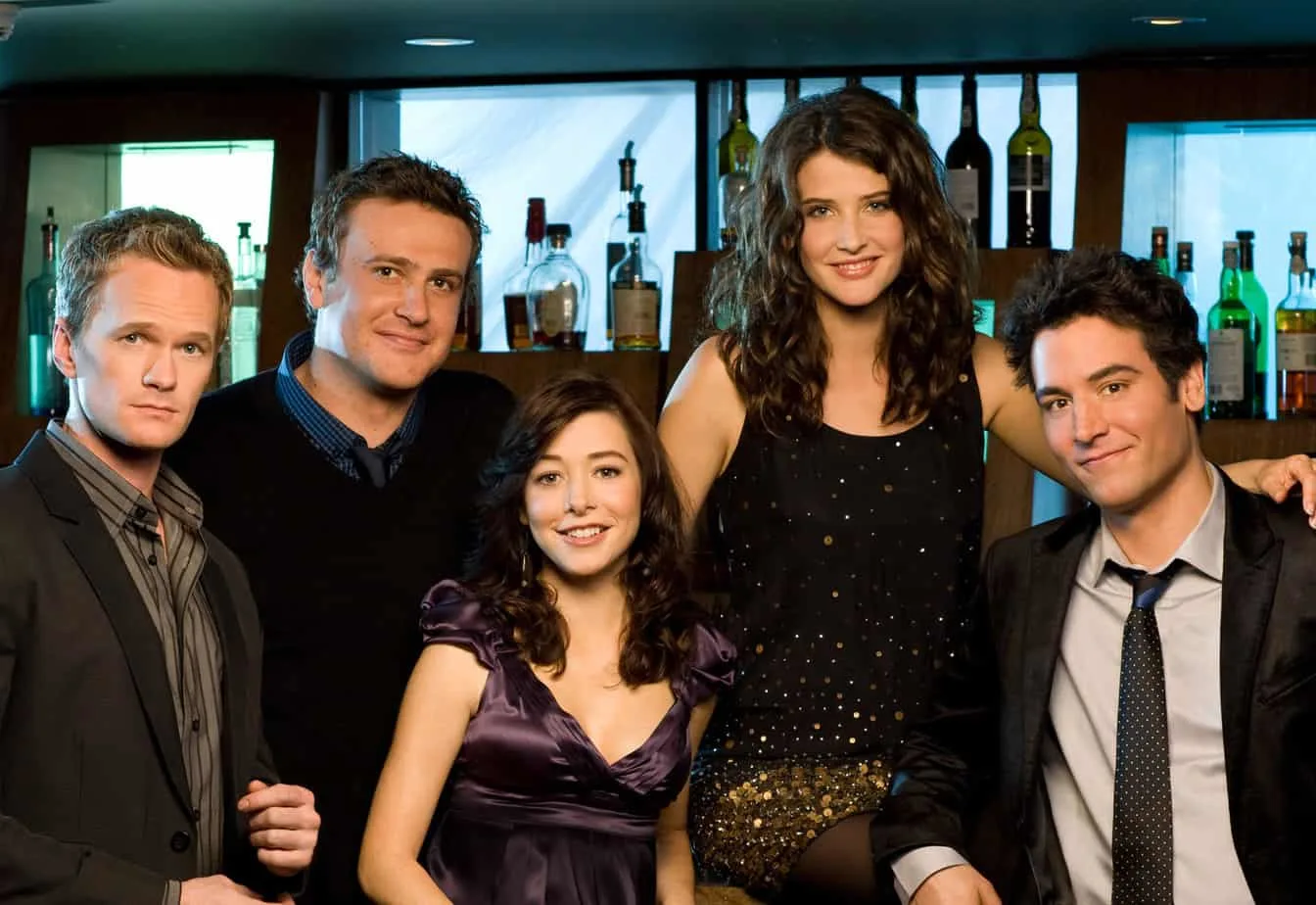 How I Met Your Mother otherwise known as HIMYM is a sitcom and romantic comedy that follows Ted Mosby as he narrates the story of how he met his children's mother.
The show is shown in flashbacks starting in 2005 and focuses on his life as an architect in New York City and his group of best friends. HIMYM was created by Carter Boys and Craig Thomas and ran for nine seasons before revealing the identity of Ted's wife and the mother of his children.
Friends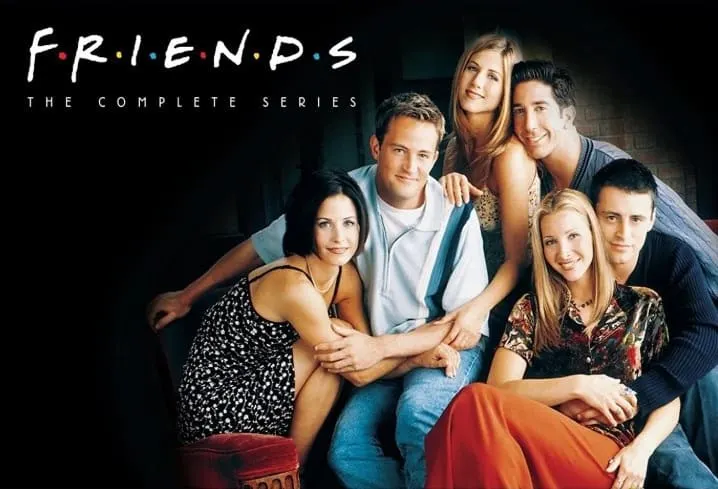 Friends is a sitcom that follows a group of friends as they deal with their personal, romantic, and professional lives. It follows them through the ups and downs of life and the heartbreaks of love and loss. Friends have become a hit tv show that many people can relate to and enjoy. It was created by David Crane and Marta Kauffman and ran for ten seasons.
So there you have it, 21 shows to watch if you love Brooklyn 99. My personal favorite on this list is New Girl for its humor and touching moments. I also really love Scrubs for the same reason and Psych for its humor. Regardless of your reason for loving Brooklyn 99, you are sure to find a great show to binge on this list.
FAQs
Question: Where can I watch these shows?
Answer: Most of these shows can be found on a streaming service, such as Netflix, Hulu, or Amazon Prime. Others can be bought to stream through various online stores, such as Google Play, Amazon, or iTunes, or bought as physical DVDs.
Question: What makes Brooklyn 99 so good?
Answer: Brooklyn 99 is a hit because of its interesting storylines, characters, humor, and heartfelt moments. This show knows how to tackle difficult and interesting storylines in the right way.
Question: What's your personal recommendation for the next show I should watch?
Answer: I'm always down to watch a little New Girl or Scrubs for their humor and heartfelt moments. If you want something more serious try Burn Notice and if you are just looking for something hilarious Reno 911 is a good bet!