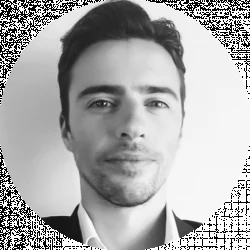 Latest posts by Roman Vogdt
(see all)
Every time I have to write a review, be it of a movie or a show, the first thing I usually think about is the virtues and failures of the subject of my analysis. However, there are times when I am faced with something so compelling that it is impossible for me to find faults that are not completely overshadowed by its praises, so, first of all, let me confess that… I love Penny Dreadful. Therefore, here's everything you need to know about the show, as well as my favorite recommendations for your oncoming feast.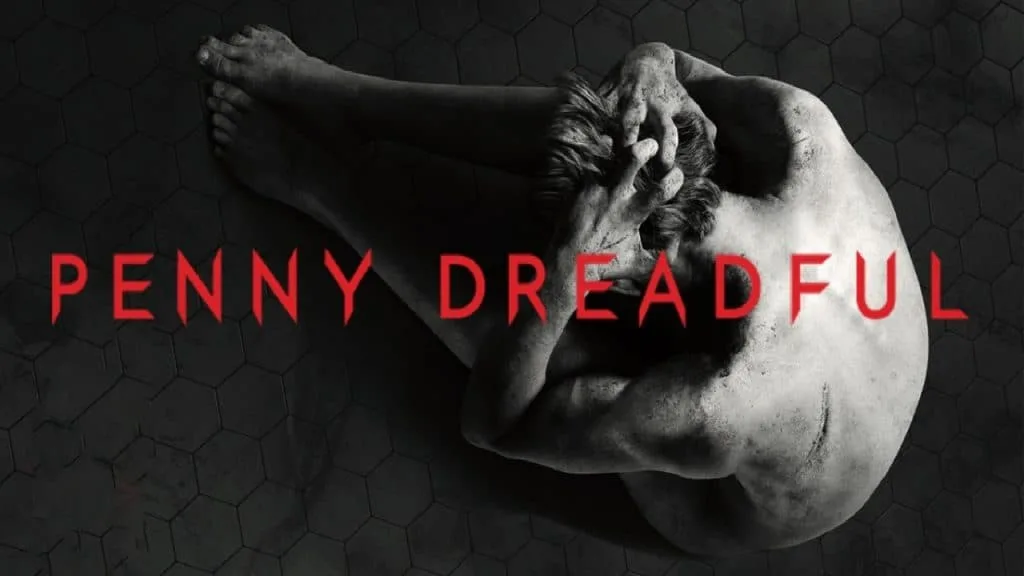 But let's leave the recommendations for now aside and let's focus on the real heart of the matter. The series that we are going to analyze today is none other than Penny Dreadful (2014), a magnificent work with many qualities and some defects created by an already veteran John Logan in what turns out to be a magnificent and grotesque ballet of British monsters, blood, and sex.
Who and where are thy Characters?
No Rest for the Wicked
The first thing we need to know is that Penny Dreadful is set in late 19th century London, in the middle of the Victorian era, which, for those who don't know, is the period in history when men wore top hats and very embellished sideburns while women suffocated in ridiculous corsets and attended silly dances where etiquette and good manners were all that mattered. All this while the affable Jack the Ripper explained his particular version of the word "courtship" to the unfortunate London prostitutes who came his way. It was all very bucolic.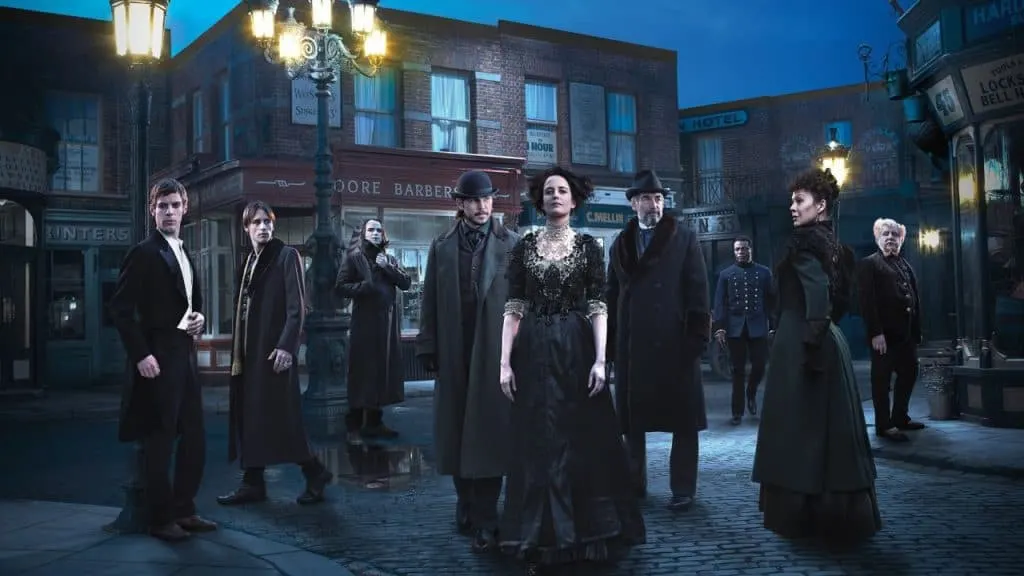 But be careful, we are not talking about just any London, because the world of Penny Dreadful is full of horrors that are hidden to the naked eye: vampires, witches and werewolves are some of the creatures, and all without forgetting the presence of characters taken directly from classic horror literature such as Dr. Victor Frankenstein (Harry Treadaway) or Dorian Gray (Reeve Carney), which will have supreme importance in the story, some of them being almost protagonists.
Green & Hartnett: A Powerful Duo
Masters of Storytelling
When talking about the plot, the truth is that it's complicated to say things without disemboweling anything, so I'll just say that almost everything revolves around the characters of Vanessa Ives (Eva Green) and Ethan Chandler (Josh Hartnett). The first one is a mysterious woman of whom I can say little because everything around her is wrapped in mystery and to go into detail would be to start spoiling her as if there was no tomorrow. However, it can be said that she has a role very much in line with what she usually does, which makes her, most probably, the best character in the story and the one with the most weight in the plot. Ethan is a very skilled gunman who comes to London from the United States and, thanks to his skills with the gun, is hired by Vanessa to help him in a series of somewhat picturesque situations…

As you can imagine, things do get quite complicated and as the characters arrive, everything gets more and more complicated. This is one of the shortcomings of the series, since with so many characters it takes a little while to get started, although when it does, the pace increases significantly and keeps us on the edge of our seats until the very end.
Although it may be slow at the beginning when it comes to the plot we can only praise it. It doesn't matter which characters are in front of the camera or what the situation is, in this show, you'll find some of the best-written dialogues you've ever seen. If you're one of those who freak out when your favorite character utters an absolutely magnificent sentence, in this show you're going to have a continuous climax, although you probably have to do your part because, as I said, it starts slow.
Women's empowerment?
In essence, it is a story in which the characters are confronted with themselves, and the best example of this is the main protagonist: Vanessa. Throughout the series Vanessa is a good woman (who wants to be good, too), but who has been chosen by evil, which leads her to live between light and darkness. But far from being so, that "darkness" is herself, her freedom (sexual, of thought…), and her "wild" nature (wild because she does not want to be tied up or educated to be a vase with a wasp's waist and blush). She spends all of her time trying to be "normal", or what men and most women think she is; this is how Vanessa struggles to not accept her identity.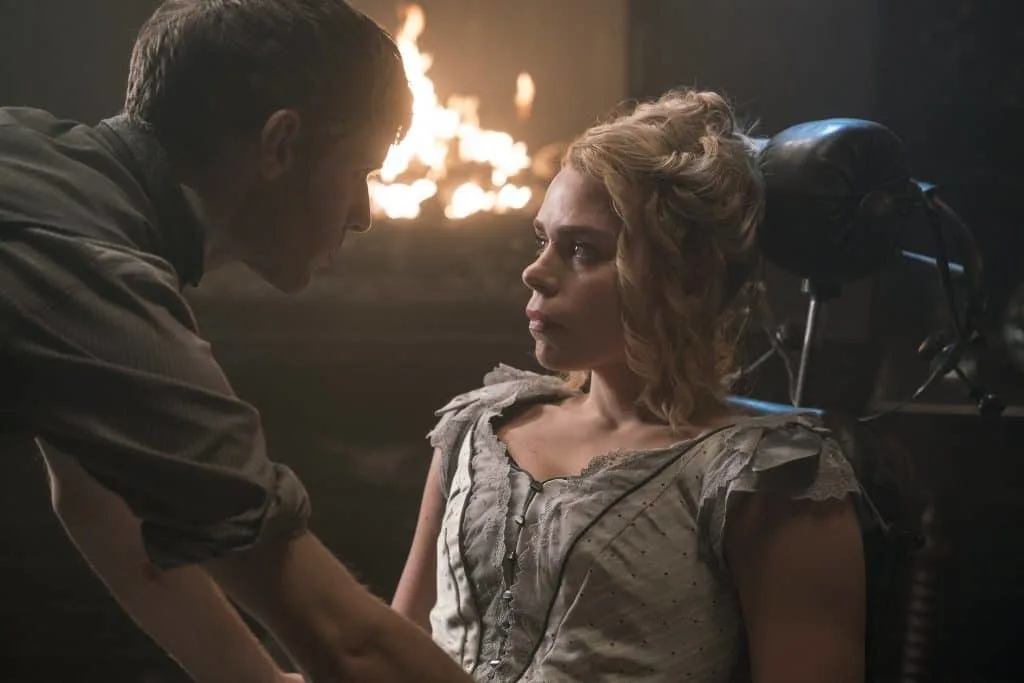 On the other hand, Lily's character is another obvious example. Lily (Billie Piper) goes beyond feminism: she wants to dominate men. She has a lot of strength and a very clear goal that leads her to be ruthless. Oh, and she's extremely intelligent and independent. Even her biblical name already anticipates this rebellion against men. However, her identity ends up being denied by three men who want to make her simply angelic.
Entering Penny Dreadful
What the Production Team has to say
When it comes to photography, the truth is that it is also at an excellent level, with very interesting shots and great imagery. In this aspect, I find it important to highlight the great work done in setting the series, not only with the clothing but with the image itself, equipped with a dark and oppressive filter that fits perfectly with the style of the show.
Where the series is more discreet is in the section of the soundtrack because, although we do not find music out of place or "that does not fit", the truth is that there is no particularly memorable theme or that you identify with the show, if we ignore the intro that is.
In conclusion; Penny Dreadful is a truly outstanding series. It is remarkable in most of its sections and it dedicates a lot of time to the development of the characters and their motivations, without giving up a hectic pace. Its magnificent dialogues, outstanding performances, and splendid setting are to be noted, but those who are looking for something fast and direct will not like it, as its rhythm is more leisurely and focuses on other things than action.
I know that reading, watching or learning any tiny detail about Penny Dreadful is a sheer pleasure, but the series is short and you have to keep looking forward. That's why I have a few recommendations for you here, with one very special mention.
Penny Dreadful: City of Angels
Straight out of the Shadows of 2020
We know… it's wonderful. Set as a "spiritual descendant" of the previous one, Victorian England is changed to transport us to Los Angeles in 1938, showing a vibrant and changing city, where evil does not lurk in the shadows but emerges in the sun. Penny Dreadful: City of Angels doesn't hide its diabolic figure from the beginning, a demon in the shape of a woman dressed in leather, Magda (Natalie Dormer), the sister of the angel of the Santa Muerte (Lorena Izzo). The first scene of the first episode introduces both characters and their conflict.
https://www.youtube.com/watch?v=_WqFMwMiF3I
Basically, it is an archetypal story of good versus evil on a higher plane in which Magda will try to push humans to give their worst, while death is the guardian angel of the outcasts thrown into chaos in a city that seems to be about to explode. Everything is presented in a spectacular opening, very pictorial and full of slow-motion lyricism, which indicates that this Penny Dreadful is as successful as its predecessor, but it seems to seek to pose a mythical framework on which to develop the most mundane.
The visual beauty does not cease, and the staging tries to create an immersion in the most idealized side of the city of dreams, although perhaps there is an excess of vintage filter that washes the image until it burns sometimes. However, Paco Cabezas' and John Logan's hand and experience in directing and writing leaves a measured balance between print and narrative classicism, which not only seems to approach the forties in aesthetics but also in the direct way of approaching his scenes.
The Exorcist
Every Soul is a Battlefield
There are many priests that we have met over the years on television. There is Father Jesse Custer, the protagonist of Preacher, Reverend Anderson, Kyle Barnes' partner in the search for demons in Outcast, and now Father Tomas Ortega (Alfonso Herrera), in The Exorcist. The first two are based on comics, the second two are about exorcisms. This sub-genre within terror seemed to have temporarily said goodbye to the cinema screens and has returned to this prolific period of television. And, I have to say, it fits in perfectly!
The Exorcist is not only related in name to the 1973 film. The most terrifying film in the history of cinema is the direct inspiration behind the series which premiered gloriously on Fox in 2016. We don't get the same characters, nor are we in the same era, but the winks, or rather the essence, is palpable.
Father Karras becomes Tomas Ortega, the priest in the series, with his faith crumbling at times. Father Merrin turns into Marcus (Ben Daniels), the experienced exorcist who walks in the shadows with his hat. Regan would now be reinterpreted as another teenager suffering from demon possession, and her mother is a familiar face in Hollywood: Geena Davis.
The Alienist: Angel of Darkness
Madness Lies Within
From the very beginning, it promised to be one of the most exciting series of 2018. Based on Caleb Carr's novel, The Alienist: Angel of Darkness is an ambitious period thriller with the ever effective hook of an unusual and brutal serial killer, and whose cast is led by three well-known faces: Dakota Fanning, Daniel Brühl and Luke Evans. Among the producers, the name Cary Fukunaga deserves special mention.
The proposal impresses in everything, from the production design to the shooting in Budapest, although the story takes place in New York at the end of the 19th century. Sometimes the CGI is too obvious, but in general, the setting is credible and authentic, and that's certainly a plus.
All the episodes begin by clarifying the title: "alienist" was the term used in the 19th century by experts who studied mental illness, as it was thought that patients should be alienated. The story begins with the discovery of a horrific and strange murder: a savagely mutilated boy, dressed as a girl. The details are so peculiar that they arouse the interest of the alienist Laszlo Kreizler (Brühl), fascinated with the criminal mind responsible for such an act.
Ratched
If they're Crazy, What Does That Make You?
Ratched was a self-selling series about the acclaimed character played by Louise Fletcher in One Flew Over the Cuckoo's Nest. Rarely have you seen or read anything about the series that does not recall its relationship to the Oscar-winning film directed by Milos Forman in 1975.
In the case of Ratched, the idea comes from the unknown Evan Romansky, but it was the heavyweight Ryan Murphy himself who developed it to his liking without leaving Romansky aside. On paper, it could seem that this fits better as one more American Horror Story Season, but once it was announced that Netflix was staying with it, it also became official that it would have two rounds of episodes. I deep-dived the series to get a better feeling of the all-around atmosphere, and the truth is that Murphy seems more interested in flirting with Alfred Hitchcock's movies than in his connection with Forman's film.
There are many series that lately forget to try to hook the viewer with their first episode, but that's not the case with Ratched. Here all the bases of its main character are set, delimiting in addition which is the great objective that it has within that psychiatric hospital. In addition, we are presented with an extravagant gallery of performers like Sarah Paulson, Cynthia Nixon, or Amanda Plummer and with the vengeful Lenore played by Sharon Stone. And that's just to awake your curiosity.
Brief Summary
Many things can be said about Penny Dreadful. There are rumors about why the series was canceled and if Penny Dreadful: City of Angels really lives up to the original one. But none of that matters since the ability of the original series is that its fans and followers are loyal right down to the last second that appears on the screen. Watching this series is a pleasure that makes actors like Eva Green, Josh Hartnett, Billie Piper, Timothy Dalton, Rory Kinnear, and Sarah Greene shine even brighter.
But if you don't know the other series I've recommended, then get ready for an abundance of episodes that will leave you breathless. I have leaned more towards the mystery and obscurity, but that is where you will find the most perverse and nailbiting aspects of society.
For something fresh and new, try Ratched first, but if of course, you want to continue in the fantasy universe of Penny Dreadful, then, by all means, give Penny Dreadful: City of Angels a shot. Honestly, the series that surprised me the most was The Alienist: Angel of Darkness since seeing New York at that time is invariably spectacular. That said, go and enjoy yourself!
FAQ
Question: Was Penny Dreadful canceled?
Answer: Yes, Showtime canceled Penny Dreadful. The ViacomCBS-owned premium cable network has axed Penny Dreadful: City of Angels, the so-called "spiritual descendant" of creator John Logan's original three-season story.
Question: Why is it called Penny Dreadful?
Answer: The title refers to the penny dreadfuls, a type of 19th-century British fiction publication with a lurid and sensational subject matter.
Question: Is Vanessa Ives the devil?
Answer: Well, Vanessa is a witch. Having learned the arts of tarot and herbalism, and taught the Verbis Diablo by Joan Clayton. Her mentor, one of considerable strength herself, acknowledged that she has never encountered a daywalker as powerful as Vanessa.
Question: How old is Dorian Gray?
Answer: Basil explains that Dorian Gray is 20 years-old. Basil met him at a party two months earlier. When Basil first saw him, he felt a "curious sensation of terror". He was certain that the young man's personality would dominate him and that he would lose his independence.
Question: Why is the new series called City of Angels?
Answer: Because it's set in Los Angeles, United States. Widely nicknamed "City of Angels" ("the angels" is the literal translation in Spanish of "Los Ángeles")
Further read: