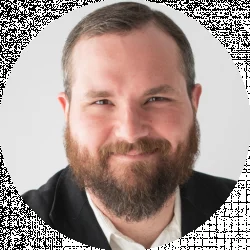 Latest posts by Matt Howell
(see all)
Be The Superhero of Your Screen and Check Out These Exciting Series
The Marvel Universe has been entertaining us via their movies for over a decade now. In that time, Marvel has seen their established characters find success with audiences, but even lesser-known superheroes and villains have become fan favorites. Marvel wisely jumped onto the small screen with 2015's Daredevil and 2017's Punisher, which both proved that fans were ready and wanted longer story arcs being told via an episodic method, as well as three-hour long films.
Although the Daredevil and Punisher series was appreciated by critics and fans alike, neither show lasted longer than three seasons. It seemed that interest waned after so many episodes, and these were two of Marvel's most beloved characters. So, when it was announced that a new show featuring secondary characters Wanda Maximoff and Vision was in production, many were surprised. But then the show hit Disney+, and it blew up in popularity almost instantly.
If you're reading this because you've binged WandaVision a few times already and you're looking for something new to watch, please bear with me, as I offer a concise and brief rundown for anyone who is contemplating whether to watch the action-comedy-drama series or not.
Wandavision is a miniseries set after the events of Avengers: Endgame. It follows the lives of Wanda Maximoff (Scarlet Witch) and Vision as they enjoy a picturesque suburban life together in Westview, New Jersey, and try to hide their true identities. The show utilizes a variety of television tropes as the couple wade through various decades and starts to believe that not everything is as ideal as they think.
WandaVision is the first television series to be produced by Marvel Studios and took the streaming site and social media worlds by storm when it first aired in January of 2021. Unfortunately, fans of the unique show shouldn't hold their breaths for a second season. Actor Elizabeth Olsen (Wanda) has said outright that the show was a limited series and for fans to not expect a second season.
But don't allow the sadness of this news to get you down. Luckily, there are a bunch of similar shows that you can check out once you're done binging WandaVision for the fifth time. So, in no particular order, here are some series to consider watching right now.
Reasons These Shows are Similar to WandaVision
When putting this list together, there were some criteria that these series had to meet to be recommended. A few examples of these principles include:
Being entertaining
Elements of fantasy
Strong lead characters
Imaginative
Unique storylines
Well-balanced story and character arcs
Suspension of disbelief
Now that you know how this list was constructed, let's get on to the fun part.
12 Shows to Check Out if You're a Fan of WandaVision
The Boys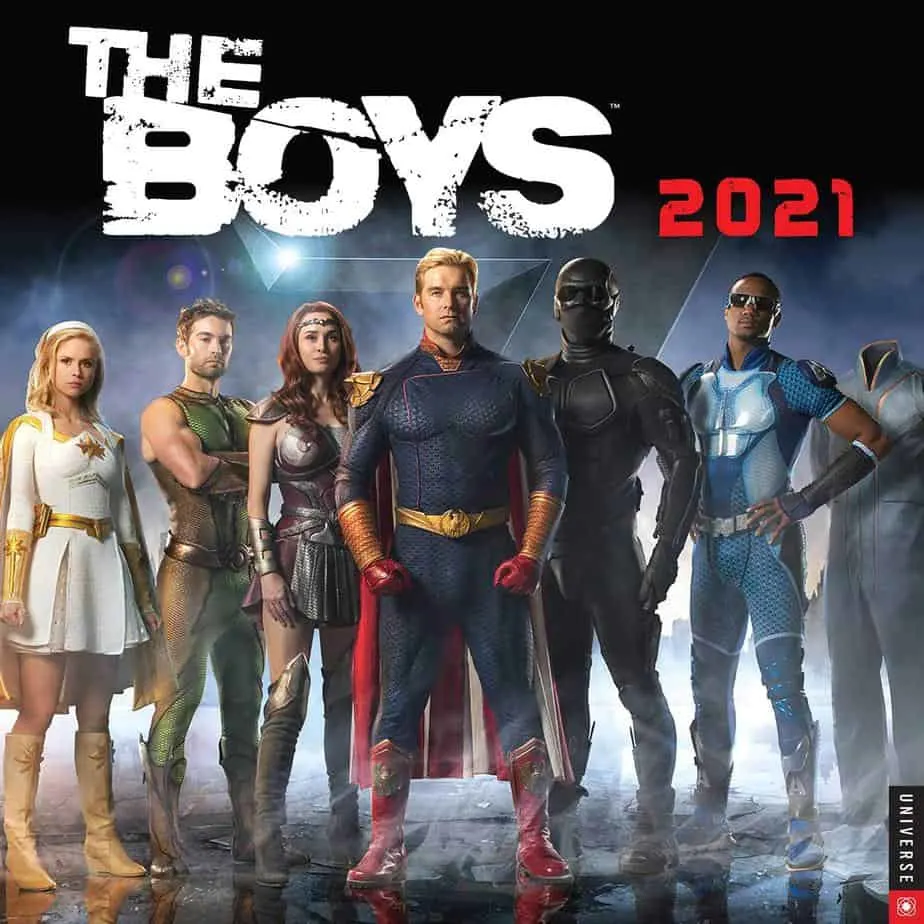 I must start this list with my personal favorite, The Boys. This series takes the superhero trope and doesn't just turn it on its head – it picks it up and throws it out the window of a 50-story building. The show's core is the superheroes, but what makes this show so much fun is the questions it asks its viewers. If you could be granted superpowers – would you do it? And what kind of person would you become once you obtain these powers?
You might assume that you would be a good person and help those around you, but we know that power can corrupt, and it can do so severely. Like WandaVision, The Boys has all the superhero elements you could want. Capes, special abilities, and jokes, to name a few. But unlike other comparable shows, The Boys is exceptionally dark in its usage of humor and showcases that even the best heroes can sometimes be villains when no one is watching.
Where to watch: Amazon Prime and Vudu.
Legion
The most similar show to WandaVision in reality-bending storytelling must be Legion. Based on another Marvel comic book character, the show focuses on David Haller, who has a tough time deciding what's real and fantasy. David, unfortunately, suffers from diagnosed schizophrenia and psychic abilities that he's trying to learn how to control. Thanks to this frightening combination, David is led into preposterous situations where he makes new friends and new enemies and has to decipher truth from fiction.
David and Wanda share some of the same abilities and are both very likable characters who want to succeed in the outrageous worlds where they exist. Visually, there aren't any other shows like Legion, and it infuses humor, drama, and sci-fi into something that must be seen to be adequately understood.
The Umbrella Academy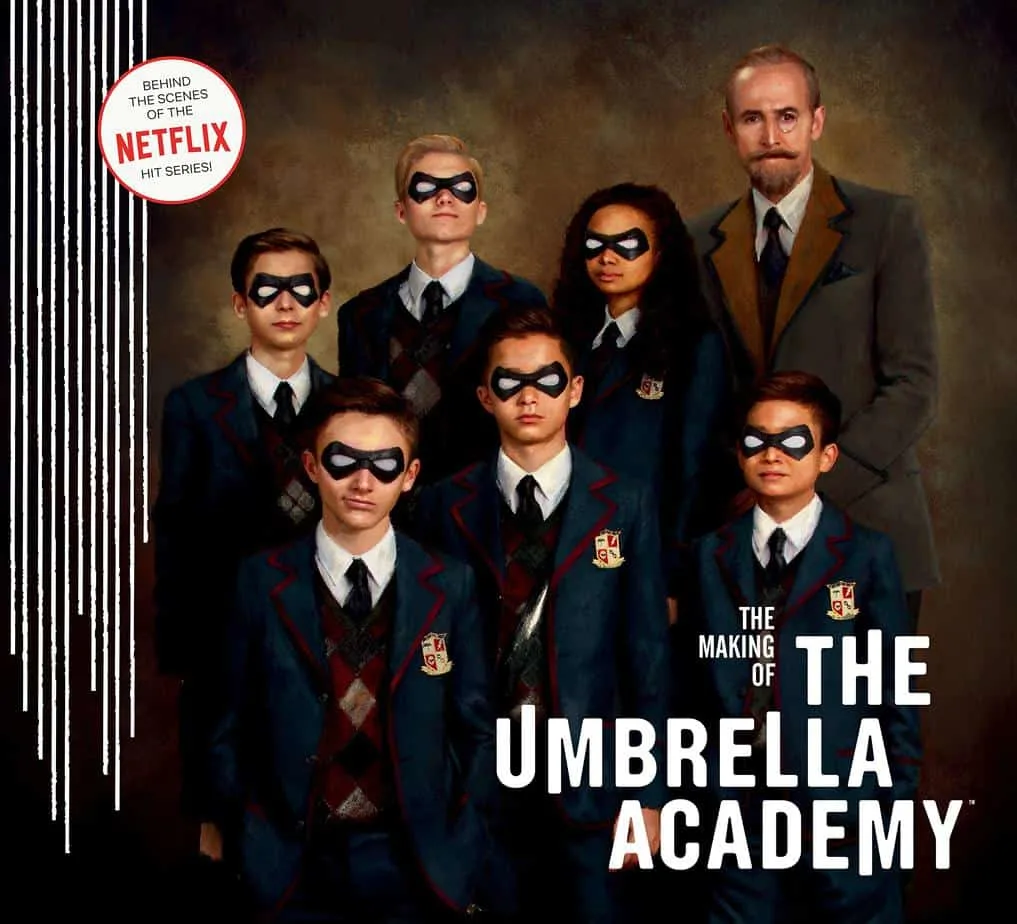 A lot of superheroes and villains can tap into their powers when they experience anger or grief. Wanda Maximoff can tap into it, as are the adopted and dysfunctional siblings in the very popular The Umbrella Academy. Written as a comic book by My Chemical Romance's Gerald Way, the television adaptation stays incredibly faithful to the source material, which sees the siblings reunite to try and solve the mystery surrounding their father's death. The group also must try to prevent numerous apocalypses from transpiring.
Besides having an incredibly talented cast (Elliot Page, Colm Feore, Tom Hopper, Mary J. Blige), The Umbrella Academy breaths new life into the superhero and family-drama genres. Season three is set to air sometime in early 2022, so binge the first two seasons now and get in on the fun.
Where to watch: Netflix
Black Mirror
I bet you thought that this list would only consist of superhero shows, and there are a lot of them on here, but Black Mirror is too fascinating to leave off. The anthology series has had five seasons and a movie, and it has yet to become a bore to audiences. Thanks to its intriguing and often freighting storytelling, Black Mirror has found a way to make us take a deep look at our relationships with technology and where it may go in the future.
Fans of WandaVision who have never seen this show might not see the similarities right between the two shows right away, but after living in its sci-fi rich and dark world for an episode or two, you will.
Where to watch: Netflix
Chilling Adventures of Sabrina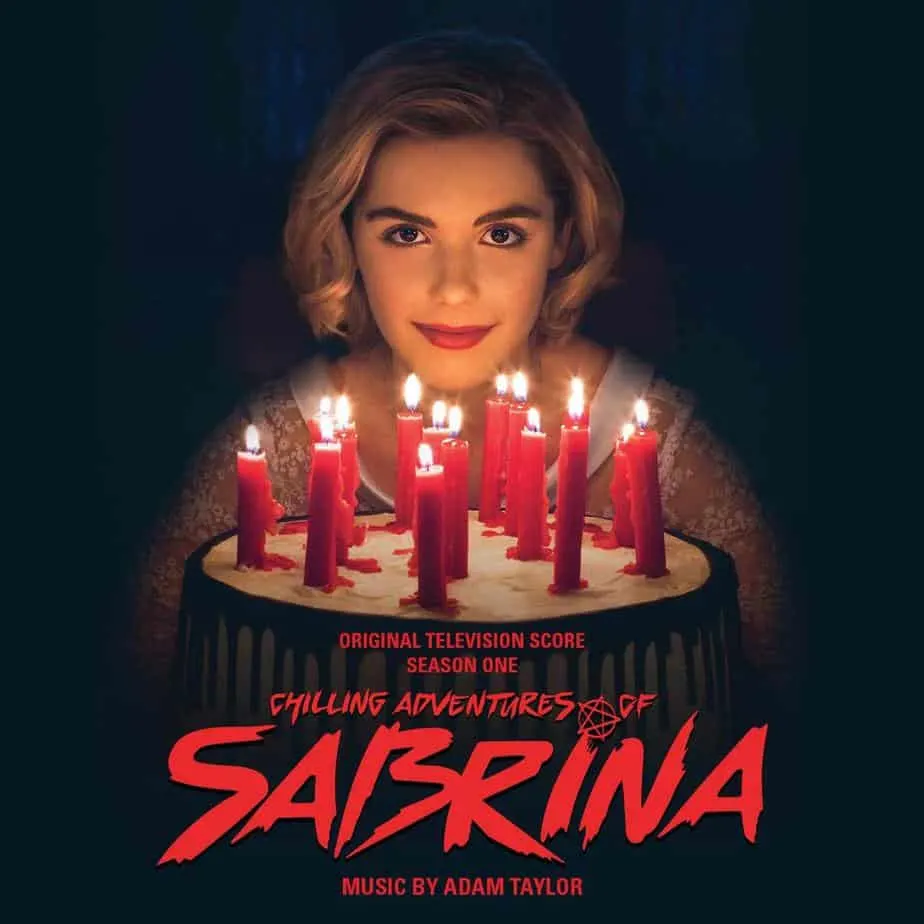 Riverdale took decades-old characters and brought them to our time and put them in current social situations. If Archie can be made to be relevant, then doing it with a teenage witch was a no-brainer. The Chilling Adventures of Sabrina is much darker and more brooding in its tone than WandaVision, but it does contain some of the same magic and fantasy elements. However, it's more violent and gory than most of the shows on this list.
As teenage witch Sabrina nears her 16th birthday, she must decide between her witch family and her human one. Kiernan Shipka is amazingly talented and gives Sabrina the perfect balance of teenage angst and magical charm.
Where to watch: Netflix, Vudu, Google Play, and Apple TV
Runaways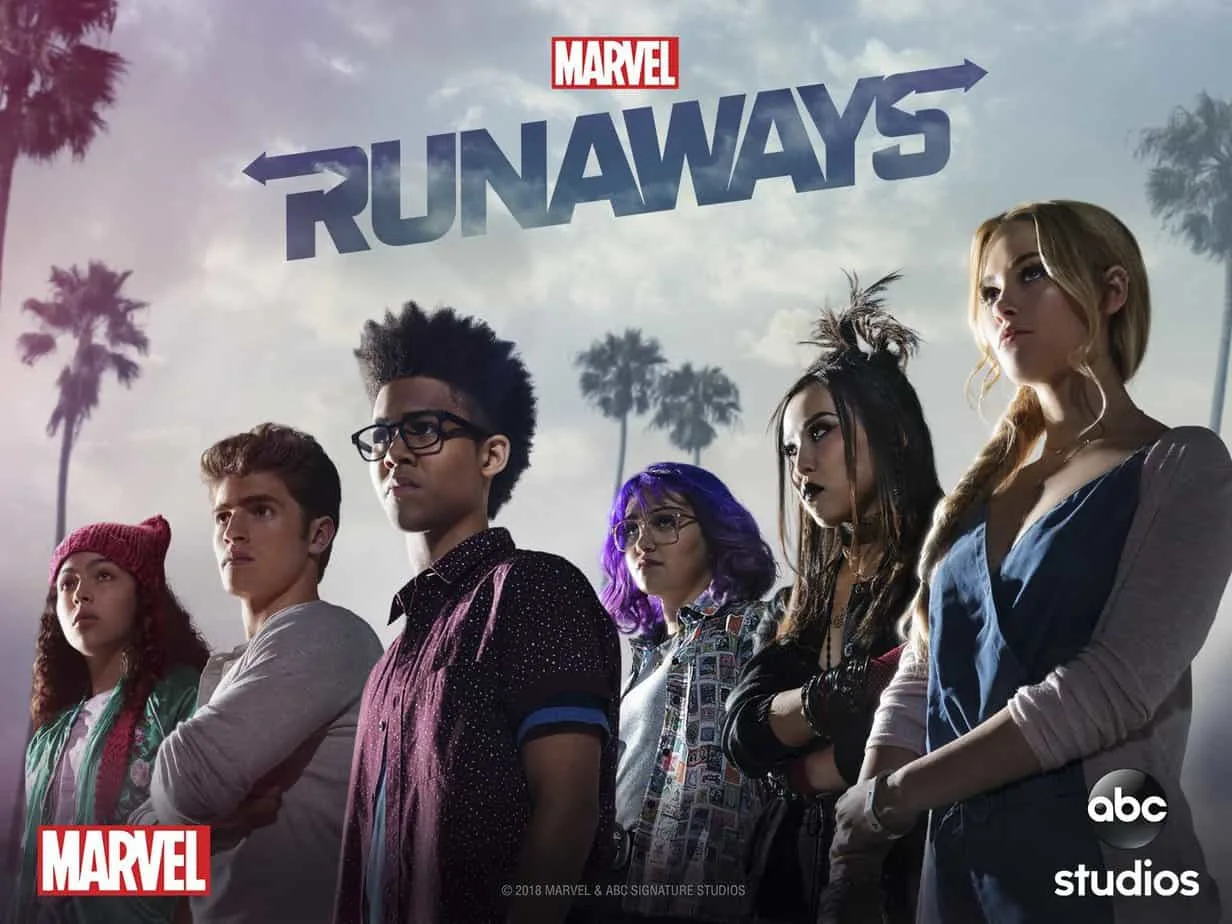 Sticking on the theme of witches, Hulu's series Runaways is based on a Marvel comic about a group of young superheroes, and one of them is a powerful witch who casts spells using a super rad magic staff. Witches become a more prominent theme in the series, which centers around a group of teens who discover that their parents are legit super-villains. The group decides to all take off together in search of the origins of their parents.
Runaways intertwine magic, action, and drama exquisitely skillfully, and the show got stronger as it went on. Even though it was popular and its fanbase was clamoring for a fourth season, the last episode aired back in 2019, and that's where the story ended.
Where to watch: Hulu and Showcase
American Gods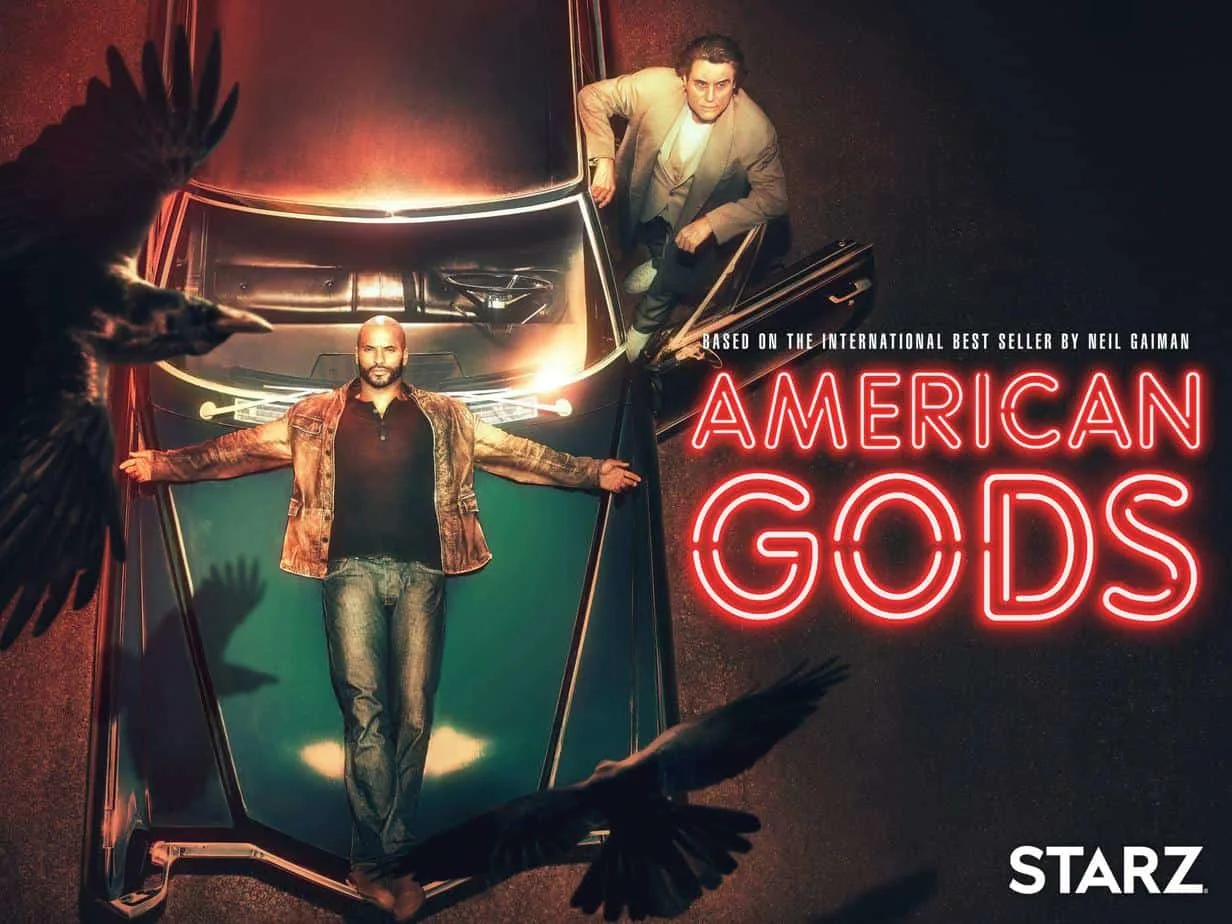 If you're looking for a show still heavily rooted in the fantasy world but isn't superhero-related, American Gods are the series for you. American Gods tell the story of the ongoing war between the Old Gods (names that you know like Odin and Anubis) and the New Gods. The New Gods represent the things that we show reverence to now, such as technology and media.
American Gods is more of an action-adventure show that WandaVision and deinstall come with humor or drama. Still, it's extraordinarily original and highlights the bold differences between what we cherish and what our ancestors did.
Where to watch: Apple iTunes, Google Play Movies, Amazon Prime, and the Microsoft Store
Doom Patrol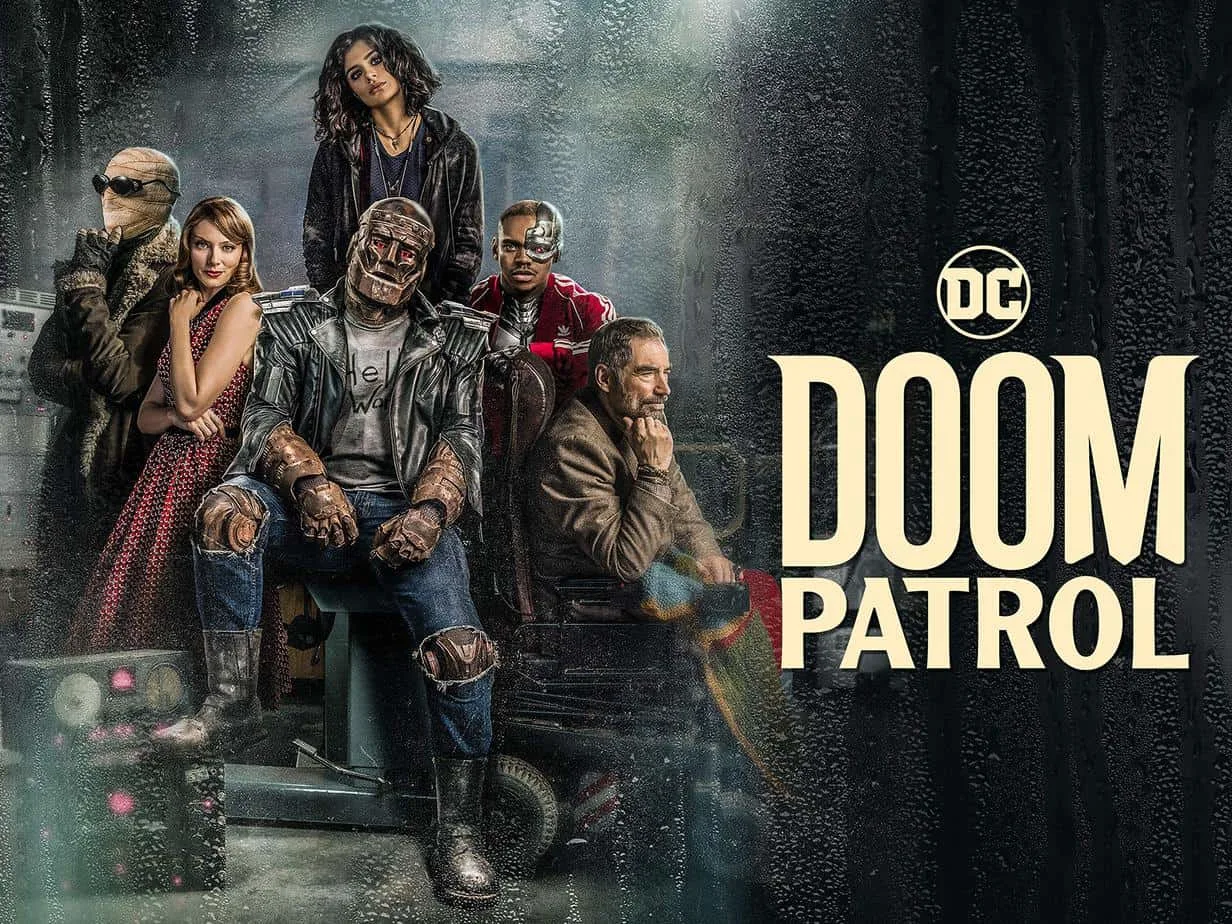 For those of you who were drawn to WandaVision because of the show's quirky and exciting characters, Doom Patrol must be your next show to binge on. Based on the DC Comics of the same name, Doom Patrol centers around a ragtag yet lovable group of superhumans who have all been brought together by a mad scientist to help fight against evildoers.
The show is brilliantly funny and doesn't try to be something it's not. There are some characters you may know and others you will meet for the first time. You can watch the first two seasons and get caught up just in time for season three, which started in September.
Where to watch: HBO Max, Google Play, Vudu, and Apple TV
Helstrom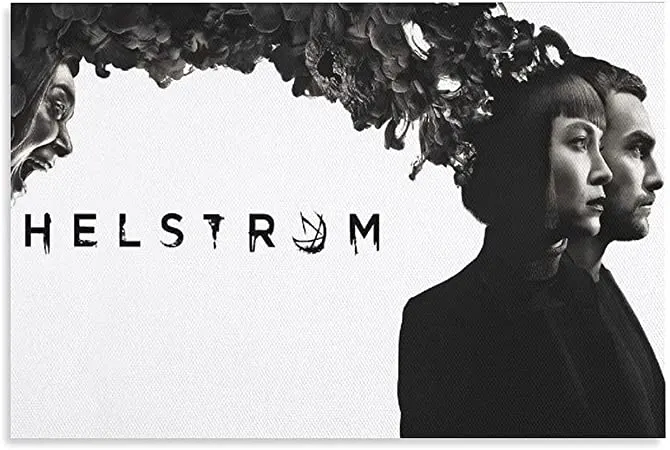 There is a virtually never-ending amount of content to watch, so finding something with originality can be difficult, but Helstrom brings something a little different to the party. Based on a standalone Marvel Comics series, siblings Daimon and Ana are the children of an enigmatic and powerful serial killer who track and hunt down the worst people imaginable. To do this, Ana utilizes her psychic abilities, while Damion employs his demon-based skills to take down the bad guys.
The series has had mixed reviews from critics, but audiences have been drawn to its unusual concept and impressive special effects. The show only had a ten-episode run, but they sure packed a whole lot of awesomeness into the short time that the show ran.
Where to watch: Hulu, Vudu, and Apple TV
Heroes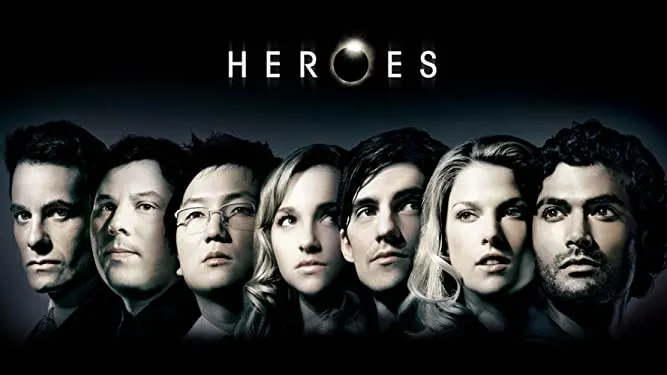 There are a lot of shows on this list and, in general, that owe the series Heroes a lot of gratitude. Heroes came out before the big superhero boom and brought with it an original concept and delivery. Airing from 2006-2010, Heroes tells the story of a group of strangers who discover that they have been granted unbelievable powers and how it affects their everyday lives. Like other similarly themed shows, the group must avoid shifty government agencies who want to steal and control their powers.
The pacing and special effects of Heroes might seem a little sluggish compared to what is out now. Still, it was a genuinely original idea that helped get modern superhero shoes like WandaVision a chance to tell stories via episodic adventures.
Where to watch: Peacock, Apple TV, Amazon Prime, Google Play, and Vudu
Orphan Black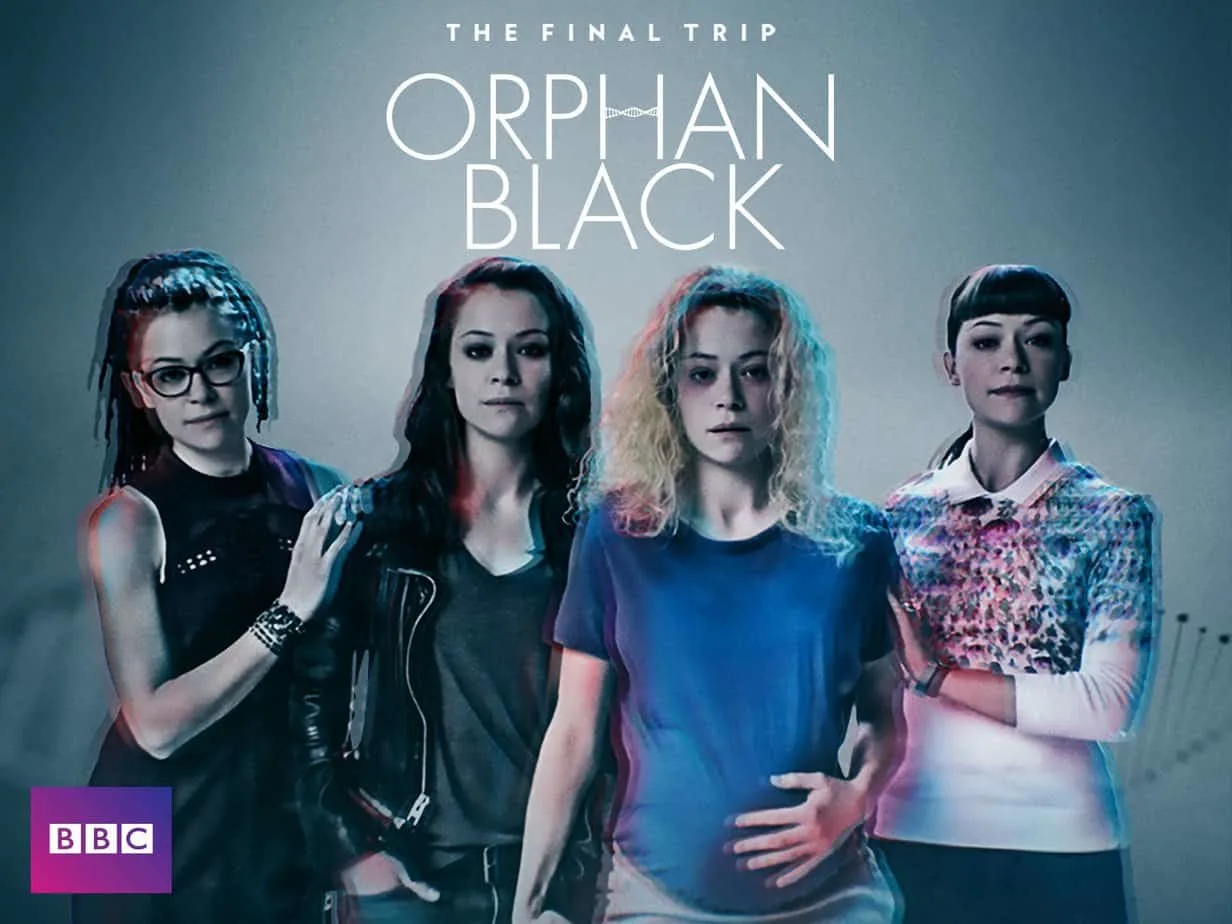 Another of the more unique shows on this list is the Canadian sci-fi thriller, Orphan Black. The series ran from 2013 to 2017, and in its five seasons, it told the story of Sarah Manning and her genetically identical clones. Once discovering that she is a clone, Sarah learns that she and the rest of the clones are being hunted down and killed.
Orphan Black shined a light on genetic engineering and the dangers associated with trying to play creator with science with our just beginning to comprehend. The series found commercial and critical success during its run, and it was revered for its aptitude for combining the science-fiction and drama genres.
Where to watch: Amazon Prime, Vudu, Google Play, and Apple TV.
Love, Death & Robots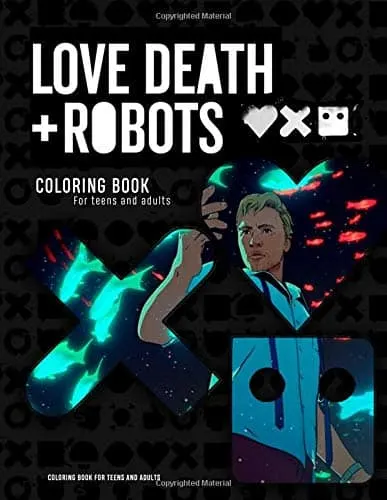 This list will conclude with a show that is commonly different from what has already been discussed. First off, Love, Death & Robots is an adult animated anthology show. If you're still with me, let me explain further. The series is an assortment of short stories that span a barrage of genres. Sci-fi, fantasy, horror, and comedy are all covered and most cases, mixed. From bio-engineered gladiator beasts to mutated yogurt, this show must be seen to be even remotely understood.
If you enjoy the escape that fantasy and imaginative shows offer, you will not be disappointed with Love, Death & Robots.
Where to watch: Netflix
There you have it. Twelve shows to check out if you're a fan of WandaVision. Although several of the shows on this list may overlap in their storytelling process, they are all intriguing, visually appealing, and just downright fun. And at the end of the day, we could all use a little more of that in our lives.
FAQs
Question: Who are the main stars in WandaVision?
Answer: In the series WandaVision, Wanda Maximoff is portrayed by Elizabeth Olsen, while Paul Bettany plays Vision.
Question: Is WandaVision like The Dick Van Dyke Show?
Answer: Although WandaVision is a unique show, it purposely shares some similarities with the classic 60s show, The Dick Van Dyke Show. The homes in both series are alike, and the relationships between both couples are relatively identical concerning the partnership between two partners.
Question: Did they make a second season of WandaVision?
Answer: Unfortunately, the second season of WandaVision has not been announced, and most people connected to the show said that there probably wouldn't be one.