Latest posts by Stephanie Jensen
(see all)
How to Get Away With Murder was one of ABC's most popular shows recently. It had over 3 million views on its final episode in 2020. This gripping show aired for six seasons.
The show centers around a criminal law professor who teaches the class How to Get Away With Murder. From here, the professor and attorney, Annalise Keating (played by Viola Davis), selects a few students to help her with a real-life case. From here, the students learn dark mysteries that test many of their abilities and develop some shady habits themselves.
Are you looking for a series to fill the void? Don't worry, you have many options. Here are shows like How to Get Away With Murder.
Dexter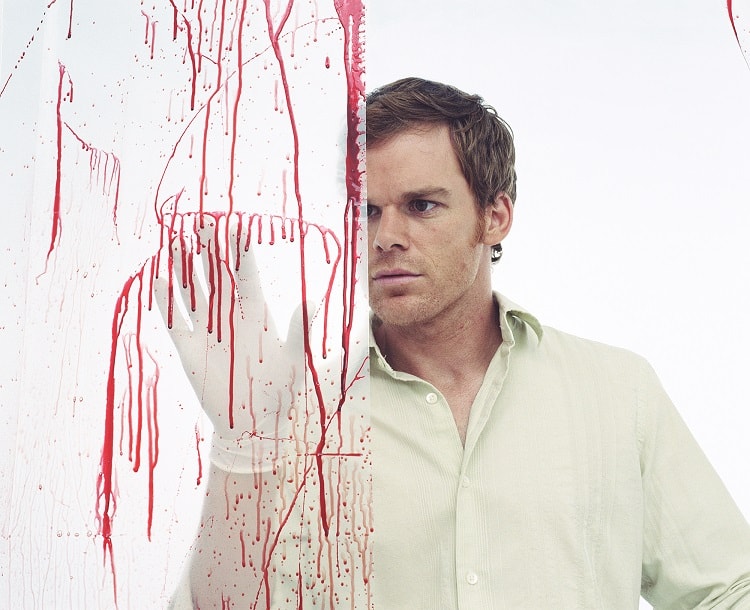 Dexter combines the thrilling aspects of How to Get Away With Murder with some mystery. But since Dexter is about a serial killer who also solves murders, this show goes a step further with the suspense and violence.
What makes Dexter so interesting is it's not just another police show. The main character, Dexter Morgan, channels his inner psychopath to catch serial killers. However, the police don't know that he also commits horrendous murders.
This show is perfect if you love a good crime series and don't mind the blood and guts. You can stream it on Netflix and Showtime On Demand.
Damages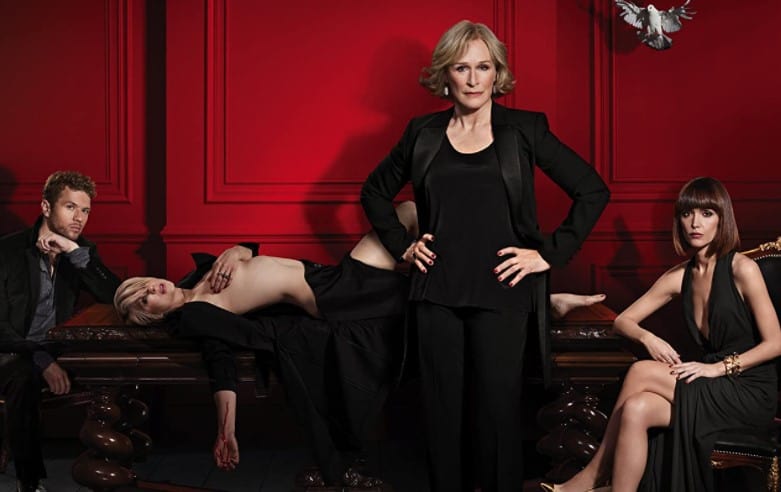 If you specifically enjoyed the legal aspect of How to Get Away With Murder, you'll appreciate the show Damages. Glenn Close plays litigator Patty Hewes. The series follows an intense child custody case that could expose Hewes' secrets.
Damages expose many of the legal gray areas that How to Get Away With Murder does. Hewes goes above and beyond to win her case, making her out to be an amazing antihero. Her methods of madness include intimidation, blackmail, coverups, and extortion.
You can stream Damages on Hulu.
Power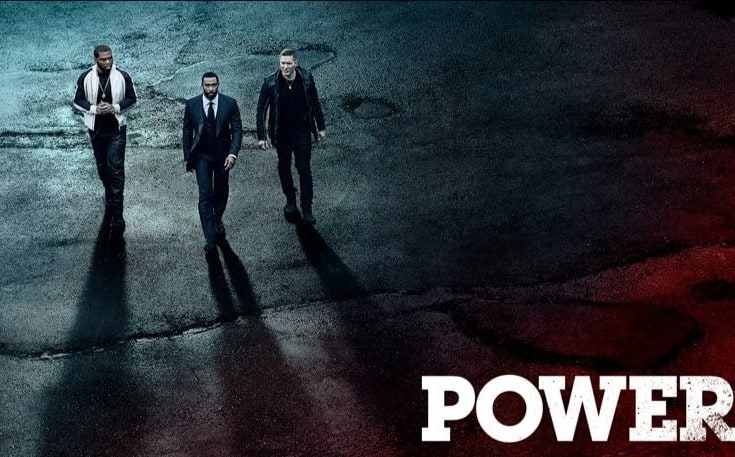 Power doesn't center on the legal topics that How to Get Away With Murder does, but Power does show the dangers of having a double life. The show was made in collaboration with rapper 50 Cent.
The main character James "Ghost" St. Patrick is known as a successful nightclub owner by some, and a drug lord serving the rich and famous by others. Throughout the show, you meet some of his most dangerous enemies, loyal allies, and others who want nothing more than to take him down.
While it's not a legal show per se, there's a lot of drama based on some of the legal issues that Ghost faces. There are also several plot twists that will leave you on the edge of your seat. You can stream Power on Hulu and Starz On Demand.
House of Cards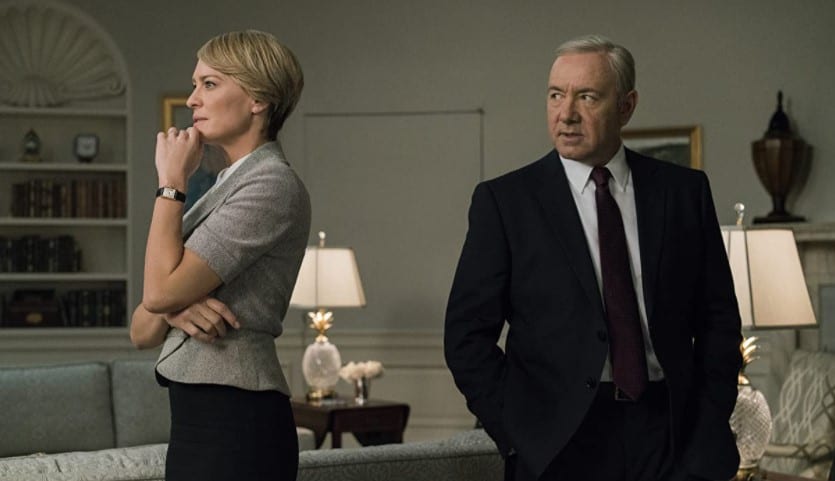 While House of Cards deals with shady legalities in a different way, the show contains enough, backstabbing, hypocrisy, and even murder to leave viewers floored.
The show centers around Frank and Claire Underwood, a power couple who are influential in U.S. politics. They both undergo serious corruption and other examples of sneakiness to get ahead of their rivals, claim the White House, and clean the blood that's on their hands.
Even though the Underwoods are monstrous people, you can't help but root them on as you did with Annalise Keating during How to Get Away With Murder. You can stream all seasons of House of Cards on Netflix.
True Detective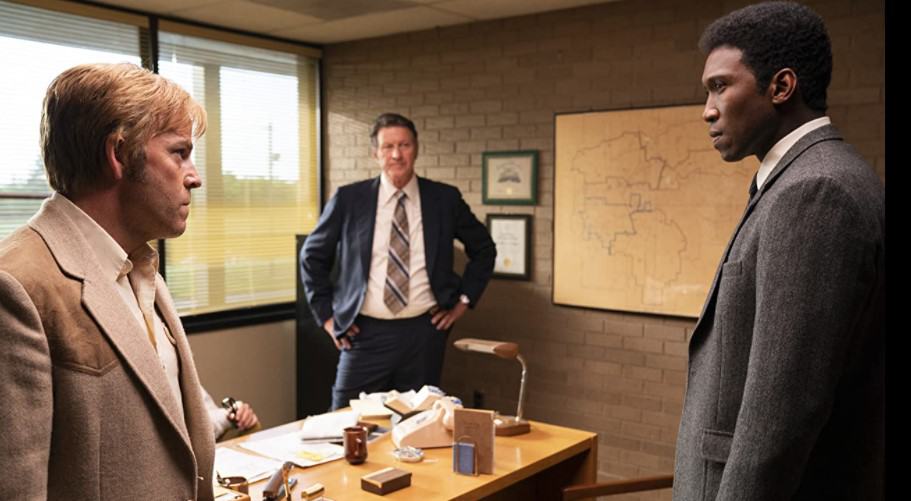 True Detective is a similar show in a sense because you examine different crimes with each season. They investigate various brutal crimes every season. While they get into some legalities, True Detective also focuses on other aspects of crime and murder investigations, making this a well-rounded series.
You can watch True Detective on HBO On Demand.
Grey's Anatomy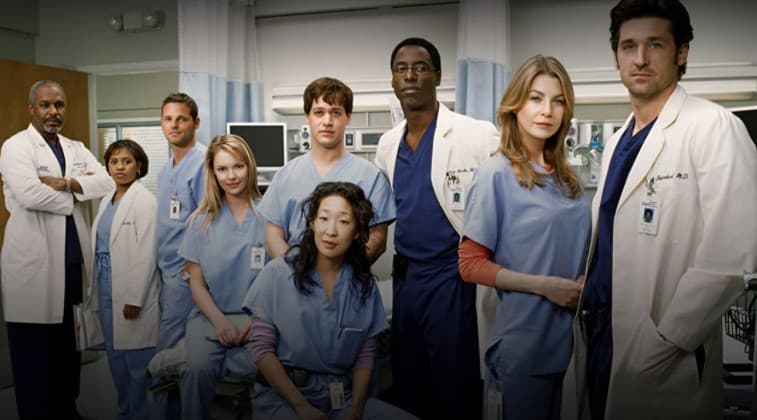 Grey's Anatomy is a show that centers around doctors, not lawyers. But the drama that unfolds is very similar, and even gets into some of the legalities of the medical industry. The show is intense but is also emotional and even funny at times.
You can stream Grey's Anatomy on Netflix, ABC, YouTube, Hulu, and more.
Suits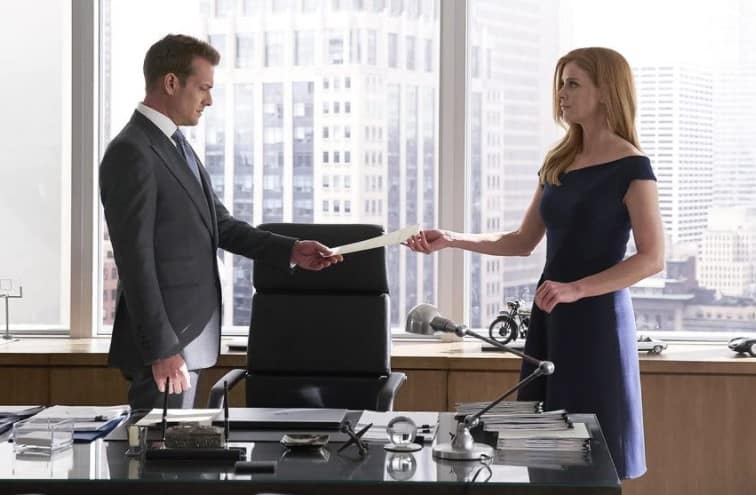 If you love a good legal show, definitely check out Suits. The show centers around Harvey Specter, a charismatic lawyer in Chicago. He and his partner, Mike Ross, have a secret that can end their career. They may not be getting away with murder, but the lawyers are hiding something dirty up their sleeves.
This series is also famous because Duchess of Sussex Meghan Markle stars in this show. Overall, if you love legal drama, Suits will become your next obsession. You can stream Suits on YouTube, Amazon Prime, and more.
Criminal Minds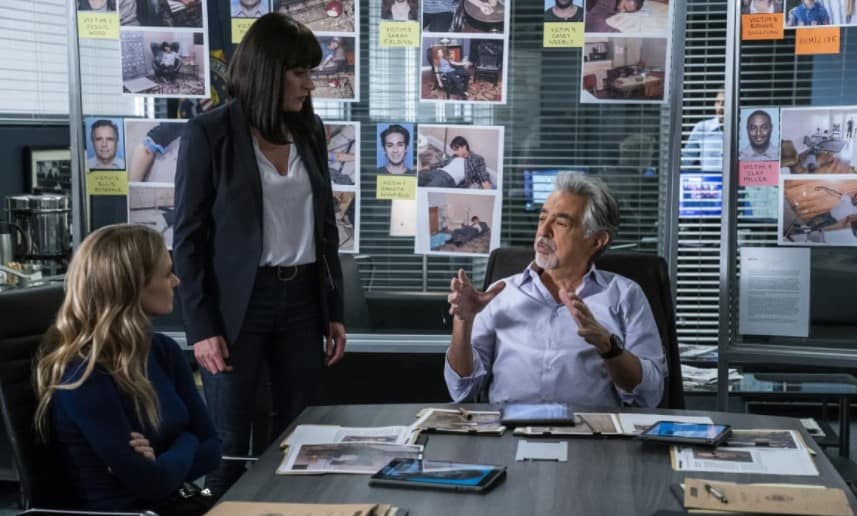 Criminal Minds takes some of the shadiness of How to Get Away With Murder but uses these tactics to catch killers. Criminal Minds follows FBI profilers who study the world's most dangerous criminals and predict their next move.
While this is more of a police drama than a legal drama, it contains enough murderous and nightmare-fueled action to keep you hanging on the edge of your seat. You can watch Criminal Minds on Hulu, Netflix, and more.
Pretty Little Liars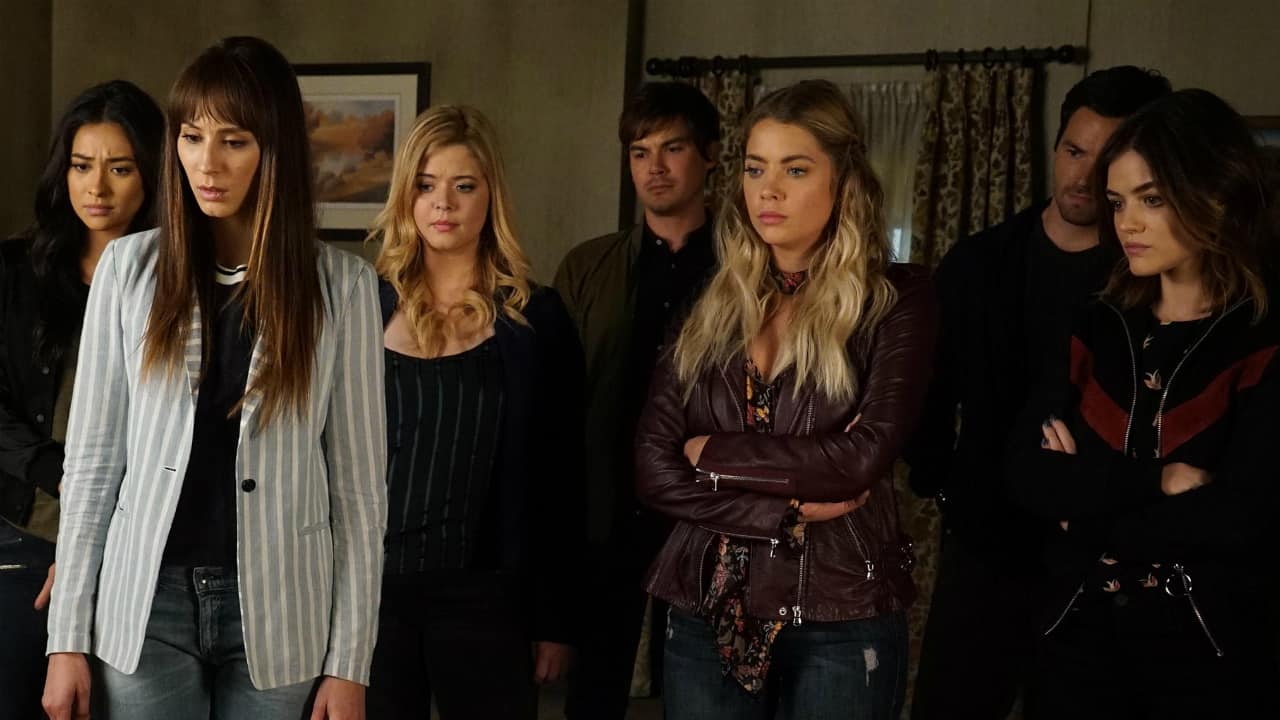 If you love nothing more than intriguing secrets and plot twists, you won't be able to resist Pretty Little Liars. The series takes place in the fictional town Rosewood, where a teenage girl goes missing — however, her old friends may know what happened to her
When an anonymous source (named "A") threatens to expose them, they have to figure out who "A" is and what all they really know.
Sure, this show doesn't center around anything legal. But when you're caught in the middle of the plot twists, you won't be focusing on that. You can watch Pretty Little Liars on HBO Max, YouTube, and more.
Game of Thrones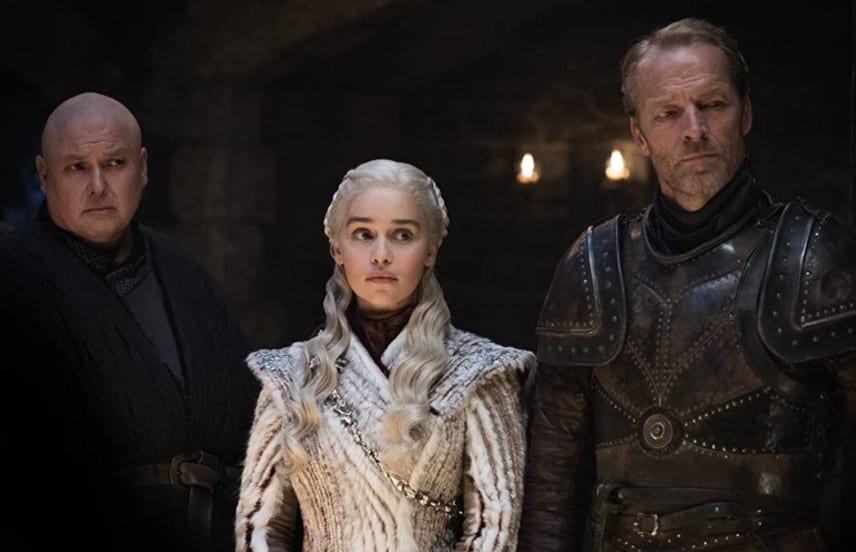 The popular TV series based on George R.R. Martin's fantasy books isn't all about castles and dragons. From a murderous king to a heroic bastard son and the Red Wedding (you'll find out what that is), Game of Thrones is anything but a fairy tale.
Like How to Get Away With Murder, GoT deals with lies, secrets, and betrayal. But there's also plenty of bloodshed and torture to remind you that you're in a whole other world (Westeros, to be exact). But hey, the dragons are cool, too.
You can watch Game of Thrones on HBO Max, Hulu, Amazon Prime, YouTube, and more.
The Good Fight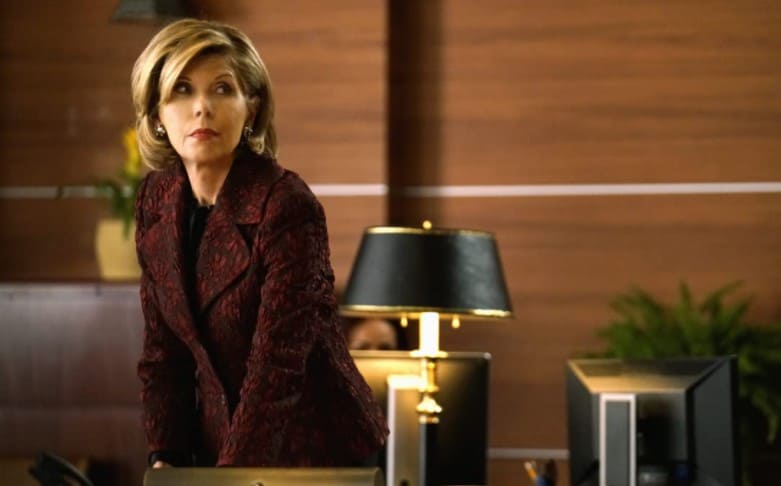 Let's go back to legal dramas. The Good Fight is that and more. The show is based on its predecessor, The Good Wife. While knowing the basics of the previous show will help, you can start on The Good Fight.
The show centers around lawyer Maia Rindell, who's involved in a financial scandal that ruins her career and wipes out her godmother Diane Lockhart's savings. Now, the two lawyers have to work up their careers from the bottom up.
If you love Annalise Keating, you'll especially love Diane Lockhart (played by Christine Baranski). She gives a stellar performance, very similar to Annalise Keating's character.
The Good Fight is still an ongoing show and plays on CBS. You can also watch it on YouTube, Amazon Prime, and more.
Breaking Bad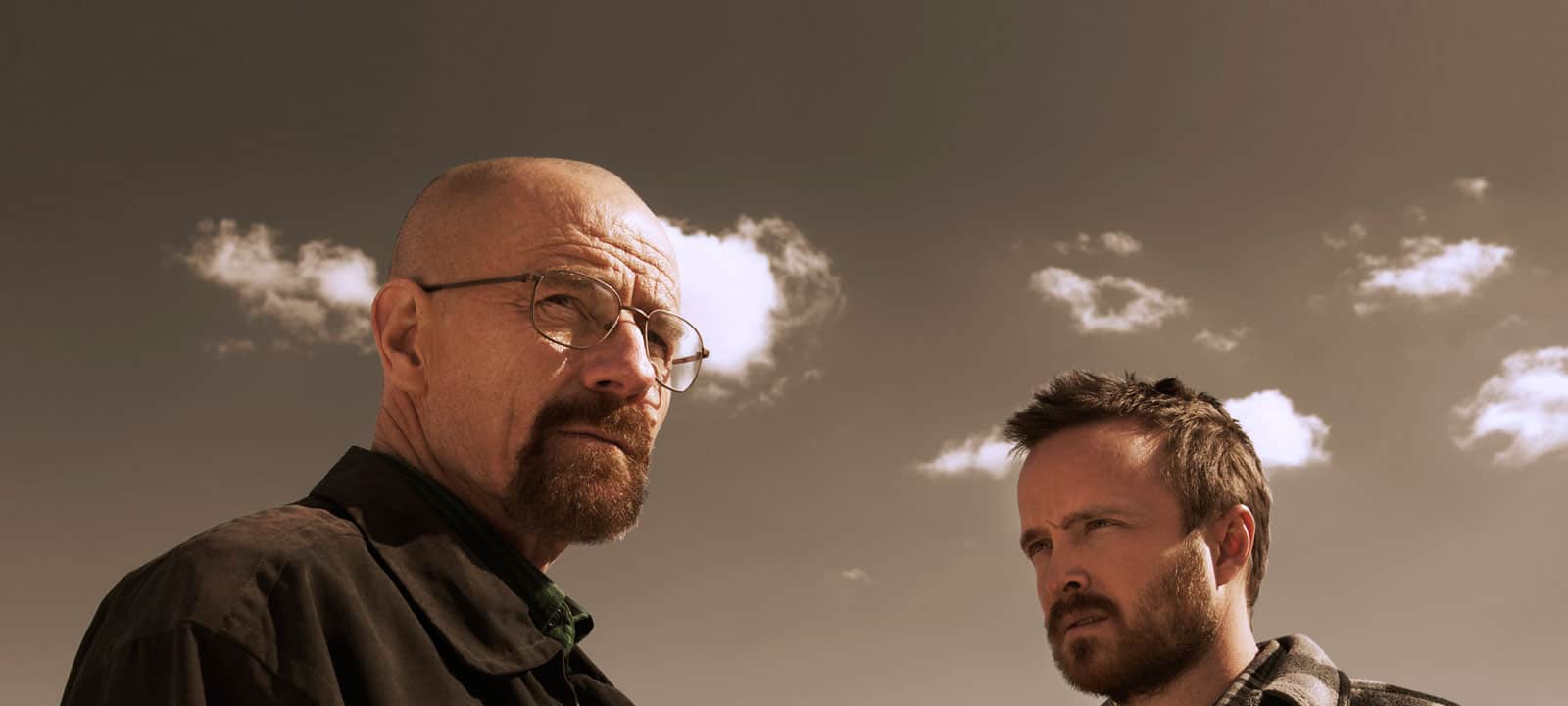 Breaking Bad has everything you need in a show: dangerous drug lords, a sleazy lawyer, and a high school chemistry teacher with a secret.
Walter White proves he can break the law and get away with it — and even cook some meth on the side. Even though he's a brilliant chemist, he turns into a hard-edged criminal practically overnight.
If you love the legal aspect of How to Get Away With Murder, you'll especially love the animated defense attorney Saul Goodman, who helps Walter White and other cronies get away with their criminal activities. After you finish Breaking Bad, be sure to watch his spin-off Better Call Saul.
You can stream Breaking Bad on Netflix, YouTube, and more.
Big Little Lies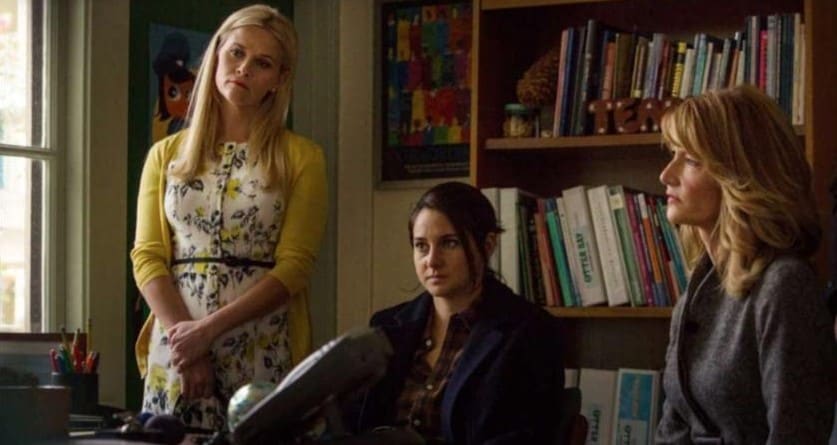 While this show doesn't have the legal themes of How to Get Away With Murder, this show does surround an unlikely group of people entangled in a murder. Moms from a wealthy beach town are impacted by a murder investigation, where lies tear about their friendships.
You can watch Big Little Lies on HBO Max, Hulu, Amazon Prime, YouTube, and more.
The Sinner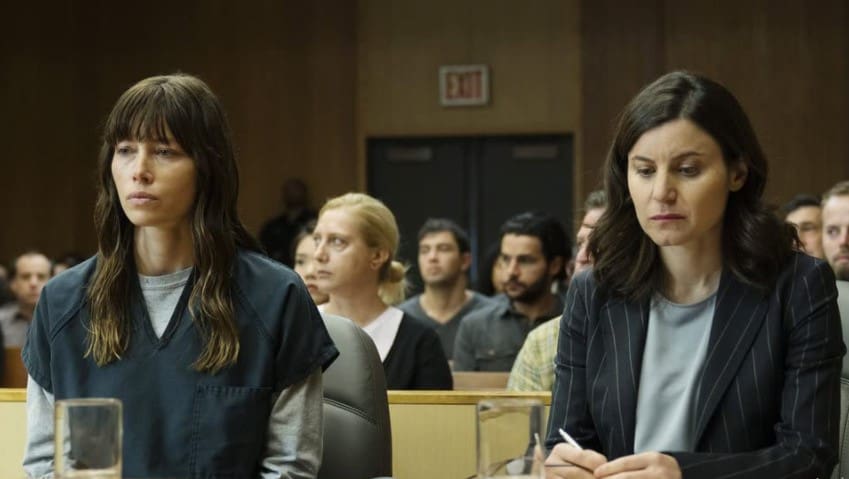 The Sinner is a series that uncovers the psychology of brutal crimes. The first season centers around a young mother who commits a horrible crime yet has no idea why. While it's definitely different than How to Get Away With Murder, you'll definitely get your crime fix.
You can watch The Sinner on Netflix, YouTube, and more.
Dead to Me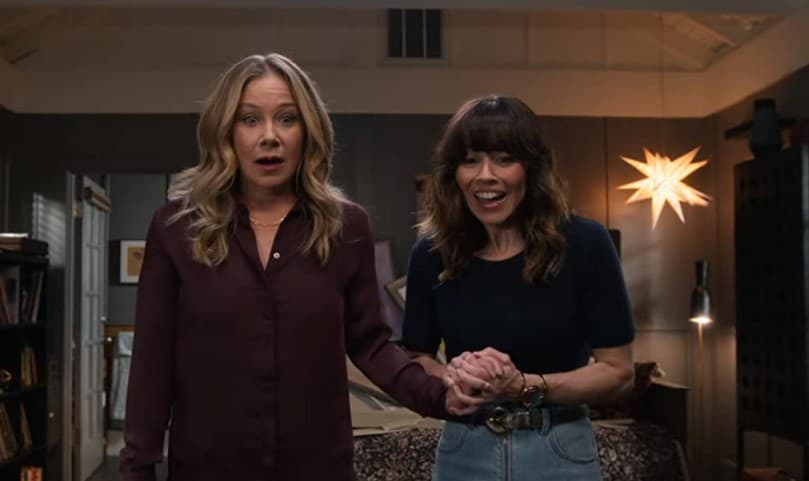 Dead to Me is more of a comedy than a drama, but it definitely has dramatic themes. The show follows two widows, Judy and Jen. The two meet at a support group after losing their husbands and become close friends.
However, Judy knows more about the murder of Jen's husband than she should know — including all of the lies that follow.
Like Annalise Keating, Judy has many dark sides but you can't help but root for her and her friendship with Jen. Dead to Me is a Netflix show, so you can only watch it on the streaming giant.
Modern Love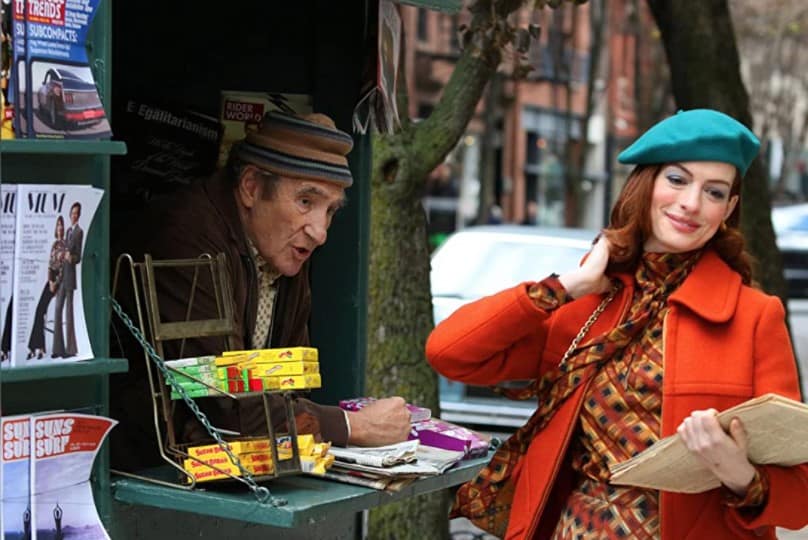 Modern Love is a romantic comedy with big-name stars, such as Anne Hathaway. What does this have to do with How to Get Away With Murder? Well, nothing. But we all need a heartfelt rom-com to balance out the drama!
Modern Love looks at a variety of couples to study the human connection and the modern relationship. The series is based on the famous New York Times column. You can only watch Modern Love on Amazon Prime.
FAQs
Question: Who Are the Characters of How to Get Away With Murder?
Answer: The main characters are attorney Annalise Keating and her prodigies and employees. You'll also meet various other characters throughout the show.
Question: Why Was How to Get Away With Murder Cancelled?
Answer: One of the reasons you probably upon this article is you need another show to fill the void. But maybe you're wondering why HTGAWM was canceled in the first place. The show ended because the story ended, plain and simple.
Fortunately, there are many shows like HTGAWM to keep you distracted from your post-show sadness.
Question: How Many Seasons Are There of How to Get Away With Murder?
Answer: There are six seasons of the show.
Binge Watch These Shows Today
It was heartbreaking to see an amazing show like How to Get Away With Murder end. But there are a variety of shows that will appeal to HTGAWM fans!
Some have the same legal drama and others focus more on police, criminals, and even doctors. But all of these series contain intoxicating action that will keep you hooked!
Have you seen all of these shows? Find out more great TV shows by reading our website!