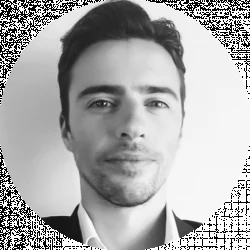 Latest posts by Roman Vogdt
(see all)
Ideally, you should be able to enjoy both streaming platforms, but if you are on a tight budget, you have no choice but to choose one of the two. But which one is more suitable for you? In this case, we have chosen Netflix vs. Hulu so that you can be sure that you will find the option that best suits your preferences. If you can only afford one of them, keep reading to find out what makes each of them stand out.
The trend in the television broadcasting industry is to watch television using the Internet on various devices, such as Internet-connected televisions, Blu-ray players, set-top boxes, game consoles, cell phones, and tablets. Device compatibility information is updated from time to time, so it's important to check with available devices in terms of their convenience and affordability first.
More and more television viewers are changing their preferences from regular cable-operated television to the on-demand television display. This type of television experience allows the user to watch television programs and movies that have already been broadcast. Therefore, it's called on-demand television viewing.
Hulu and Netflix are two such service powerhouse providers that allow the user to watch television on-demand, anywhere, and everywhere with the help of the devices mentioned above. Another advantage is that the subscriber pays less subscription money to watch selective TV channels instead of paying more money to the cable company to watch a full package of TV channels.
Main Differences between Hulu and Netflix
The main differences between Hulu and Netflix are:
Hulu provides video streams in HD, whereas Netflix streams in 4K.
Hulu has a monthly subscription that costs $6, whereas Netflix offers plans as low as $9 a month.
Hulu main feature is immediate TV content, whereas Netflix has also a tremendous amount of original content.
Let's Talk About Content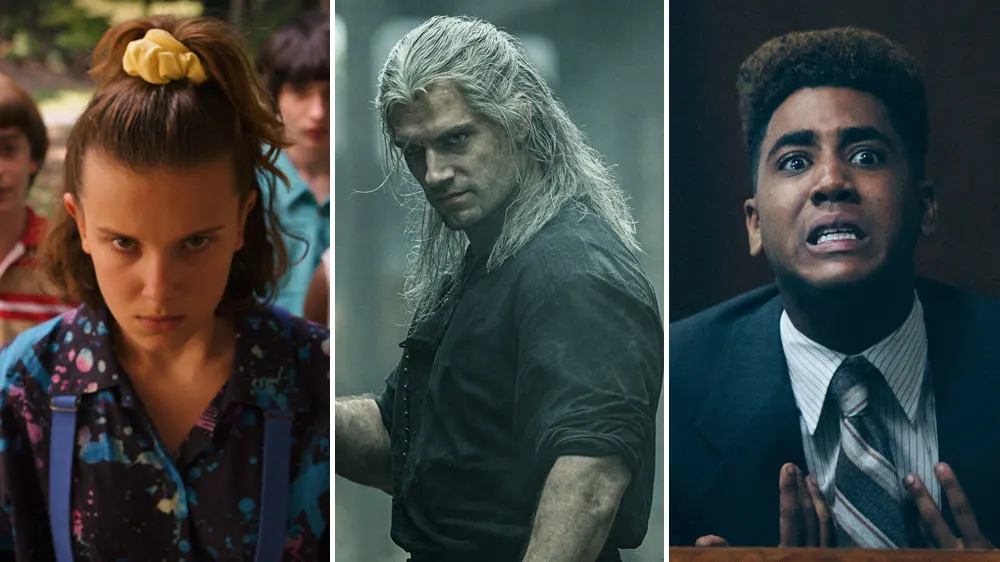 A streaming service isn't worth anything if you don't like the movies and TV shows they offer, so your biggest challenge will be to find out which of the two platforms has more content for you.
In terms of quantity, Netflix beats Hulu (and virtually everyone else). That's what happens when you spend about $13 billion a year on content. As a result, Netflix features some of the best movies and full seasons of many of the most popular TV series of all time, from Friends to Breaking Bad.
On the other hand, while Hulu has a number of great movies available, its greatest appeal is its up-to-date television content. Typically, Netflix only receives the most recent episodes of a TV show from three months to a year after the entire season ends. However, networks and cable channels such as NBC, FOX, ABC, and others put new episodes of many of their shows on Hulu the day after they air.
There is also the Disney factor to consider, now that Fox belongs to them. While Netflix is its own company, Disney owns 60% of Hulu (Comcast/NBC owns another 30%, while AT&T controlled the remaining 10% until recently). That, plus Disney+, is changing things considerably since Disney seems to be planning to boost Hulu in a big way.
You used to be able to find Disney content on Netflix – like Star Wars: The Last Jedi and Avengers: Infinity War. Disney removed them from there to include them in Disney+ (that's why Netflix's popular Marvel series, which included Daredevil and Jessica Jones, were not renewed for more seasons).
Hulu has some of that content from Disney and Fox: movies like Deadpool and the Marvel adult animated comedies, which don't fit the Disney+ family profile, is on Hulu. Netflix has enough original content with a high media profile to support the breakup without much trouble, but it's important to keep in mind the changes to come, especially if you're a fan of the Disney universe. Ultimately, Hulu also offers a live TV service that you can add to your service on-demand, although it will cost you quite a bit of money.
Who's got the Most Popular Content?
Hulu's "crown jewel" is, without a doubt, The Handmaid's Tale considered one of the best shows in recent years, but it ran out of source material (the book on which the series is based) after only one season, and now continues with an original plot. Hulu also has several lesser-known but critically acclaimed shows, such as Shrill, Pen15, and the documentary Fyre Fraud. If you don't have cable, it's also one of the few places where you can watch the series Killing Eve, one of the critics' favorites.
Netflix, on the other hand, has a much larger selection of original content and won an Oscar with the film Roma, so it's hard to compete against that. A selection of the most popular shows offered by this service include Orange Is the New Black, Black Mirror, Stranger Things, Russian Doll, Queer Eye, and (in a controversial decision) House of Cards. Netflix also has its own documentary on Fyre and also has a substantial amount of content on real crimes.
What's with the Price?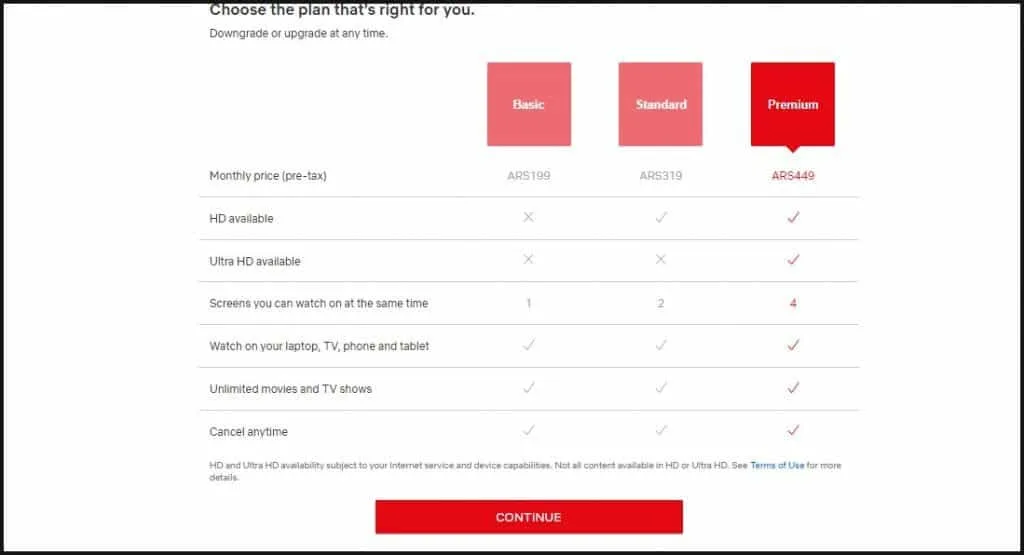 This is where things get difficult. Both Netflix and Hulu are available at different prices, depending on the features you want, the image and sound quality, and whether or not you are willing to support the ads.
For $9 a month, you can have a "Basic" Netflix subscription with a standard definition, and it allows you to watch content on one device. The standard $13 plan offers HD quality (if available for the movie or program you're watching), and allows you to use two devices at once. For $16, you get 4K Ultra HD resolution and four devices simultaneously. DVD movie rentals cost an additional $5 to $12 per month, depending on the subscription package.
Meanwhile, the basic Hulu subscription only costs $6 per month, but this fee includes ads that are broadcast during scheduled commercial breaks. If you want to watch Hulu without advertising, you'll have to pay double, but if you can afford it, it's the best option. Hulu seems to be adding more ads as time goes by, and the individual ads are linked to specific programs. In other words, if you're watching a particular show, you're going to see the same ads over and over again, which is a very easy way to ruin your viewing experience.
Hulu's live TV service adds an additional $39 to the subscription fees in exchange for providing access to about 60 channels. It also offers Hulu Live TV with extras, although it will cost you even more. For example, Hulu's Enhanced Cloud DVR service, which allows you to fast-forward through commercials and gives you more cloud storage space, costs $10 per month, and the ability to watch Hulu Live TV on an unlimited number of devices (default is only two) will cost you another $10, an optional HBO subscription is $15, and so on.
The Almighty Movie Selection
Hulu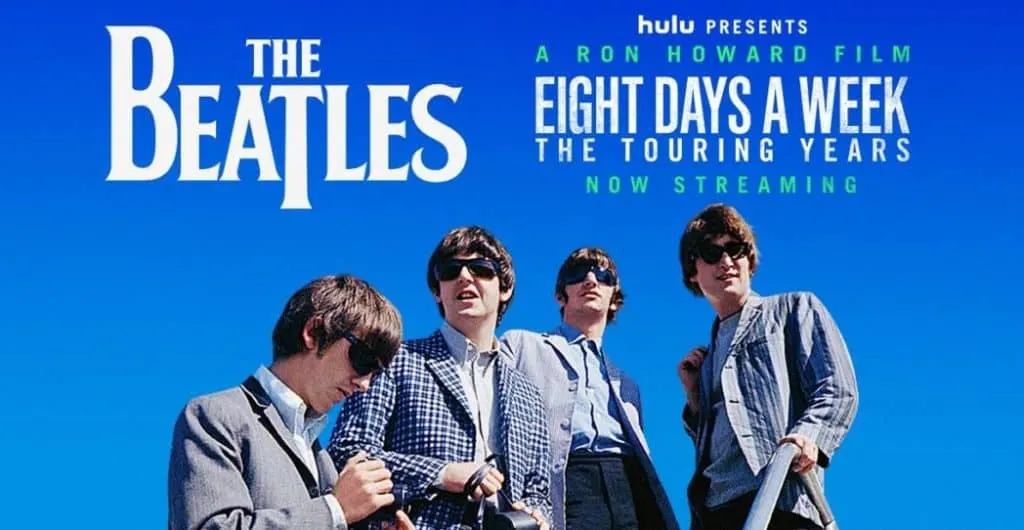 Hulu was a little late to the movie game. Being owned by many of the major networks, it's understandable that they focus on TV shows.
However, Hulu has significantly stepped up their game with movie titles that put them on the same level as Netflix. Not only have they produced their own original films, such as Joshy and The Beatles: Eight Days a Week, they also have many non-original films available.
Non-original films on Hulu range from older classics, such as Carrie and Taxi Driver, to newer popular films such as Fences and Arrival.
Netflix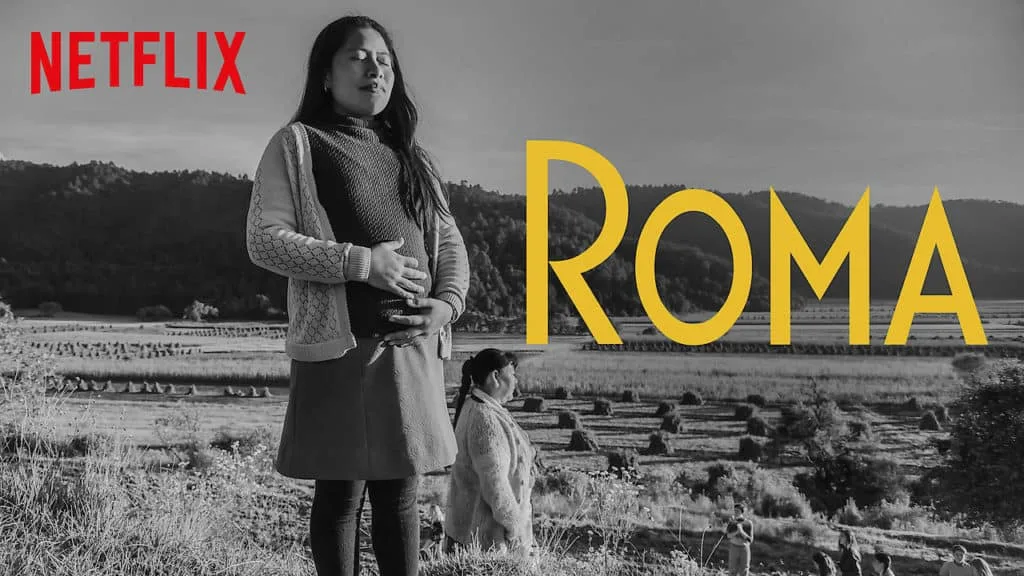 Netflix began as a DVD mail service for movies; a virtual Blockbuster when that network ruled the home entertainment market. Today, Netflix's DVD mail-in service is more of a peripheral offering, but they still maintain a healthy selection of movies.
Netflix has produced its share of original content, in just over 100 movies. Many of the films have received little praise, and most of them are considered no better than a direct-to-DVD movie.
Netflix has a larger film library than Hulu, but many of them are more specific. Netflix lost many movies because of the birth of new platforms like Disney+. That meant, of course, a hard blow for the platform, which now favours Hulu.
Winner
This is probably the closest of all categories in the Hulu vs. Netflix battle, but Netflix wins by a narrow margin. However, since Netflix lost the rights to the Disney films in 2019, it could even be considered a draw, or even a slight nod to Hulu.
The Secret of Compatible Devices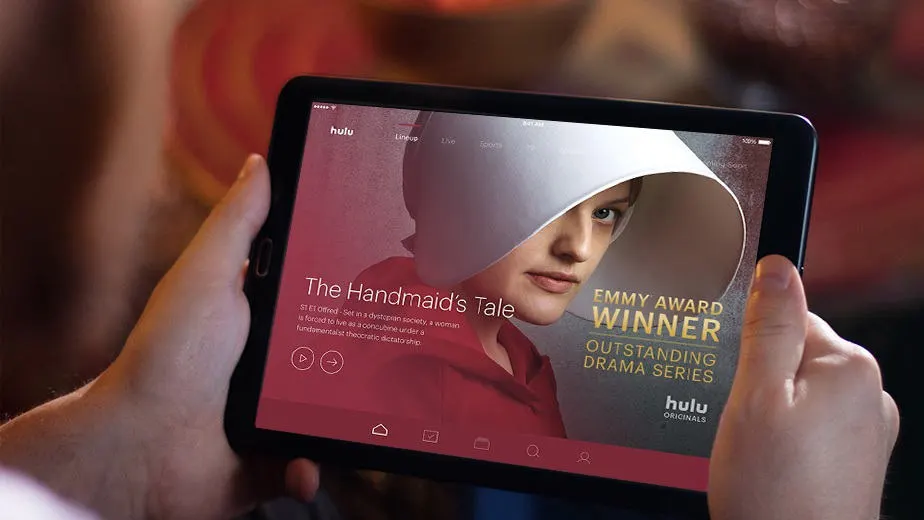 Here's the good news: if you have a smartphone, tablet, streaming device, game console or home computer, you should be able to view Netflix and Hulu without any problems. Both services are extremely popular, which means they are compatible with almost every video playback device. It's probably worth checking the compatibility list for each service before you sign up, but unless your hardware is extremely old or of an unknown brand, it's most likely set up to get everything working perfectly.
Sound and Image Quality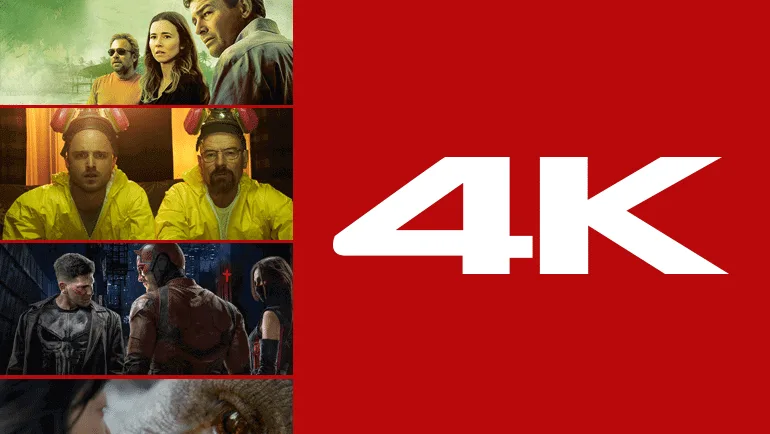 If you're an audiophile or a home theatre enthusiast, Netflix is the clear winner, although you'll pay more for high-quality transmissions. While Netflix's basic subscription is only standard definition, their $13 plan offers HD broadcasts, while the $16 subscription has 4K quality. Netflix also offers Dolby Atmos support for some of its content, in addition to 7.1 and 5.1 surround sound offerings.
In contrast, Hulu broadcasts in HD at all subscription rates, currently not offering 4K resolution. Hulu's programming is only broadcast in stereo sound, so if you're looking to show off your fancy home theatre setup, forget Hulu.
Interface and Accessibility Features
Both Netflix and Hulu look great and are easy to use, and if you've used a phone app, neither will give you much trouble. Netflix's recommendation engine can be a great way to find new titles to watch (although it seems to favor Netflix's original content), while Hulu's interface is fast and, if you subscribe to premium channel add-ons like HBO or Showtime, the service brings all your channels together in one package.
As for subtitles, Netflix has a slight advantage: in 2014, the company announced that all its content would be subtitled. Netflix also has more robust parental controls, including the option to block certain profiles of any content with a higher rating than PG (for all audiences). If you're worried about what your kids are watching, Netflix is the safer choice.
Offline Service
Having an offline option is perfect for those long flights that lack onboard entertainment or for those who do not have a constant WiFi connection. Both Hulu and Netflix have this option for iOS and Android operating systems, which is a great advantage for the service. Subscribers can download selected movies and TV shows and watch them when they are offline.
Do we still need Commercials?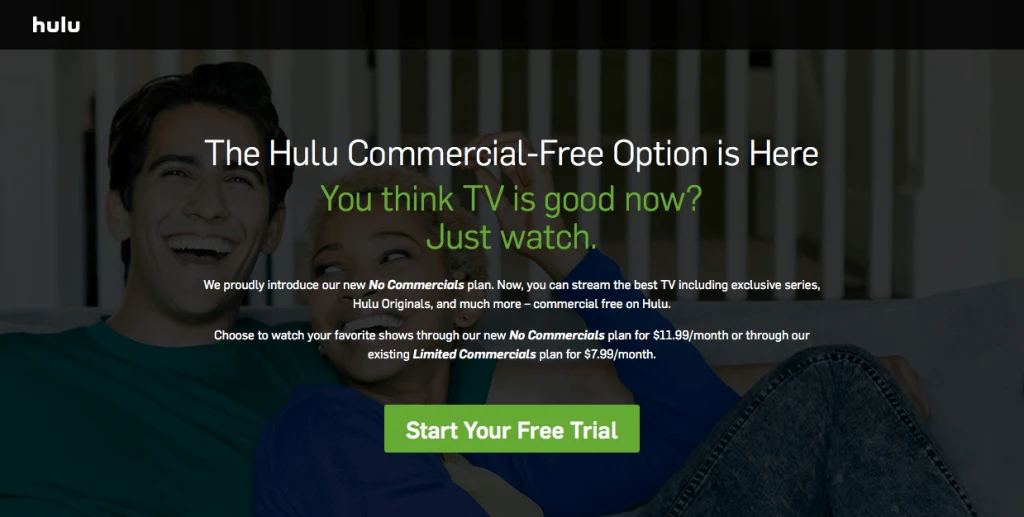 Probably the most irritating thing about watching TV is the commercial breaks that appear every minute. People got rid of cable and TV broadcasting for a reason; the last thing they need is to have to sit through Walmart ads with an online broadcast service. Netflix is aware that the world of online broadcasting must be different from normal television and therefore has no commercials. However, as I mentioned before, with Hulu, you have to pay an additional $4 to get a commercial-free streaming experience. Thus, Netflix wins this battle. Although it wouldn't hurt if Netflix announced its own programming. In fact, that would give its subscribers a chance to discover the content it has to offer.
FAQs
Is on-demand streaming really cheaper than cable?
If you can get by with only the internet and Netflix or Hulu, you will likely save money by ditching cable. But some households with diverse tastes may find the cable to be cheaper than subscribing to multiple streaming services.
What are the disadvantages of on-demand streaming?
Streaming videos require sufficient bandwidth to play, especially at a higher quality. For example, Netflix's streaming service requires an Internet speed of at least 5 Mbps for HD quality, 7 Mbps for "Super HD" quality, and 12 Mbps for 3D streaming.
Is streaming more popular than TV?
Online streaming is more entertaining than cable TV, U.S. adults said in a December survey conducted by Flixed. Of those who subscribe to online streaming, 82% said it was more enjoyable.
How do I get started at an on-demand streaming service?
To start using a streaming platform like Netflix or Hulu, just sign up, choose a monthly subscription plan, and after that, you can already watch any content they have.
What are the examples of streaming?
Some popular streaming services include Netflix, Disney+, Hulu, Prime Video, the video-sharing website YouTube, and other sites which stream films and television shows; Apple Music and Spotify, which stream music; and the video game live streaming site Twitch.
What is the most popular on-demand service in the U.S?
Netflix: Our No. 1 on-demand streaming service of 2020 is Netflix, with 182.8 million subscribers.
Conclusion
https://www.youtube.com/watch?v=1zjC6c5SJlA
We have never experienced such a glorious age of accessibility of series and films. Perhaps there was already a golden age of cinema in the 1930s, but without a doubt, right now we're in the age of… everything. So much so, that sometimes it can get difficult to decide what we want to see and which platform to start with.
If you are a movie addict or are looking for exclusive features and content, Netflix is your best option. The 4K resolution and surround sound options not only provide a more complete viewing experience, but Netflix's original content is also one of the most talked-about in the world. If you're not a Netflix subscriber, you're missing out.
If the new TV broadcast is your main concern, Hulu might be a better choice. You'll be able to watch many of your favorite shows just a day or two after they air. While Hulu Plus Live TV offers an option for those who are tired of dealing with cable. Thanks to the Disney-Fox fusion, Hulu has become much stronger, so even if you have Netflix, you may want to consider switching services (or adding a new one).
Whichever platform you choose, you can be sure that you will enjoy years of content (if you decide to see it all) at exceptional quality. I personally prefer Netflix, but it may be just a matter of habit. Because Hulu has made some impressive improvements in the on-demand streaming world. It only remains to say that both are worth it and that there is no real winner, as all they do is give us everything we could desire!