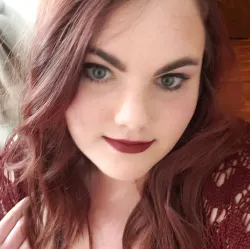 Latest posts by Miah Schmahl
(see all)
There are many different types of thrillers, from action thrillers to psychological thrillers to supernatural thrillers. This is a broad genre for anyone to pick from. The most important part is that the movie or TV show elicits excitement and suspense. Below are 10 movies and 10 TV thrillers to watch now on Netflix
Our Thriller Netflix Movies List
Velvet Buzzsaw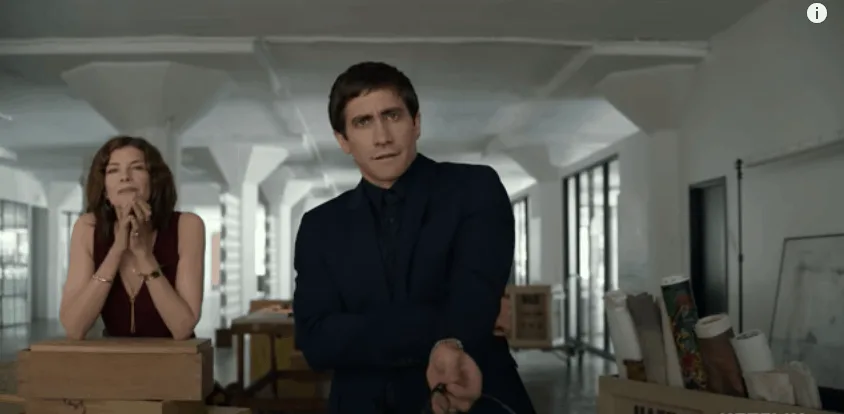 Velvet Buzzsaw is a satirical horror-thriller that was written and directed by Dan Gilroy and produced by Jennifer Fox. The movie was released in 2019 to generally favorable but overall mixed reviews. The plot centers around a deceased man Vetril Dease's paintings who are discovered by his downstairs neighbor Josephina.
Josephina decides to steal the paints to show to her lover Morf Vandewalt an art critic and Rhodora Haze who owns a gallery. Rhodora decides to exhibit several pieces in her gallery and a series of unfortunate supernatural events start to happen after the success of her exhibit and promise or painting rarity. The movie stars Jake Gyllenhaal, Rene Russo, and Zawe Ashton.
The Gift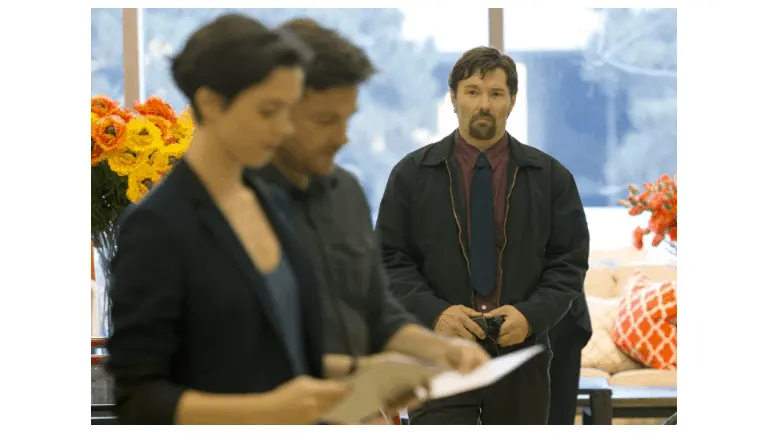 The Gift is a psychological horror-thriller written, directed, and produced by Joel Edgerton in 2015. It follows a married couple Simon and Robyn Callem who relocated from Chicago to a suburb of Los Angeles because Simon took a new job.
While they are shopping they run into Godron "Gordo" Moseley, who is Simon's former high school classmate. After their meeting during shopping, Gordo starts dropping by unannounced with expensive gifts, such as wine and koi for their pond. This makes Simon tense and suspicious, however, Rebecca does not see a problem.
After a dinner party gone awry, Simon asks for Gordo to keep his distance, however, sinister things start happening around Simon and Rebecca's home. The movie stars Jason Bateman, Rebecca Hall, and Joel Edgerton.
Bird Box

Bird Box is a Dystopian post-apocalyptic that was based on a box by the same name by Josh Malerman. The movie was directed by Susanne Bier, written by Eric Heisserer, and produced by Dylan Clark, Chris Morgan, and Clayton Townsend.
The movie follows Malorie Hayes who has two unnamed children she is taking with her downstream on a rowboat. Throughout her journey down the river, flashbacks show the fate of the world, which is now overrun with creatures who cause people to either commit suicide.
The flashbacks also show the birth of her two children who she calls boy and girl and their journey since. The movie stars Sandra Bullock, Trevante Rhodes, John Malkovich, Danielle Macdonald, and Sarah Paulson.
The Hateful Eight

The Hateful Eight is a revisionist Western thriller film that was written and directed by Quentin Tarantino who conceived the movie as a novel and a sequel to Django Unchained before making it a standalone movie. The movie was produced by Richard N. Gladstein, Stacey Sher, and Shannon McIntosh.
Its been given favorable reviews by both critics and the public. It follows a bounty hunter and his prisoner who find shelter in a cabin during the Wyoming winter that is inhabited by interesting and potentially dangerous characters. It stars Samuel L. Jackson, Kurt Russell, Jennifer Jason Leigh, and Walton Coggins.
El Camino

El Camino: A Breaking Bad Movie is a neo-Western crime thriller that is a sequel and epilogue to the television film breaking bad (see below). The movie was released in 2019 and was written and directed by Vince Gilligan.
The film continues the story of Jesse Pinkman and who was partnered with Walter White during the original series as they became kingpins of an Albuquerque crystal meth empire. The plot picks up right after the events of the series finale episode. Many of the stars of the TV show make an appearance including Krysten Ritter, Jesse Plemons, Charles Baker, Matt Jones, Robert Forster, Jonathan Banks, and Bryan Cranston.
Basic Instinct
Basic Instinct is a neo-noir thriller that was written by Joe Eszterhas, directed by Paul Verhoeven, and produced by Alan Marshall.
The movie has become a cult classic and is often considered groundbreaking in its depictions of sexuality in mainstream media The film follows a detective who is investigating the murder of a rock star. He becomes entranced by the prime suspect, a beautiful and mysterious novelist whose most recent book mirrored the crime perfectly. The film stars Michael Douglas and Sharon Stone.
Self/less

Self/less is a science fiction thriller that was written by Alex and David Pastor, directed by Tarsem Singh, and produced by Ram Bergman, James D. Stern, and Peter Schlessel. The plot follows a billionaire business tycoon named Damian Hale who has a terminal illness.
He manages to save his consciousness and have it transferred to a new healthy body with the help of Professor Albright. He then learns some troubling news about the body's origins. The movie stars Ryan Reynolds, Natalie Martinez, Mathew Goode, Victor Garber, Derek Luke, and Ben Kingsley.
I am Mother

I am Mother is a science fiction thriller film written by Michael Lloyd Green and Grant Sputore. Sputore also directed the film, while Timothy White and Kelvin Munro produced the film. The movie follows a human baby named daughter that was grown and parented by a robot named mother after a human extinction event.
The daughter, has been taught complex moral and ethical lessons by her robot mother in warning about an upcoming exam. However, her bond with her robot mother is tested as she becomes curious about the outside world and stranger tells her alarming news. The movie stars Hilary Swank, Clara Rdugaard, and Rose Byrne (voice only).
Fargo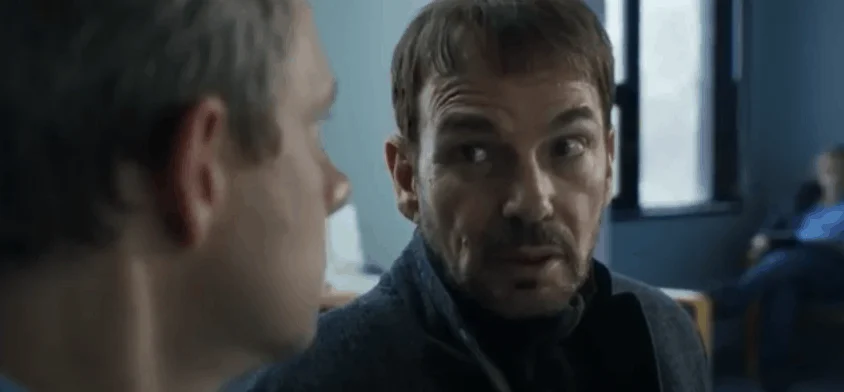 Fargo is a crime drama thriller that plays heavily on Minnesotan stereotypes. It was written by Joel and Ethan Coen directed by Joel Coen and produced by Ethan Coen. It follows a pregnant Minnesotan police chief who is investigating a roadside homicide of another cop.
The roadside homicide is caused by a desperate car salesman who hires two criminals to kidnap his white for a ransom from his wealthy father-in-law. The movie is a cult classic and has generally received favorable reviews and has won many awards. The film stars Frances McDormand, William H. Macy, Steve Buscemi, Harve Presnell, and Peter Stormare.
The Endless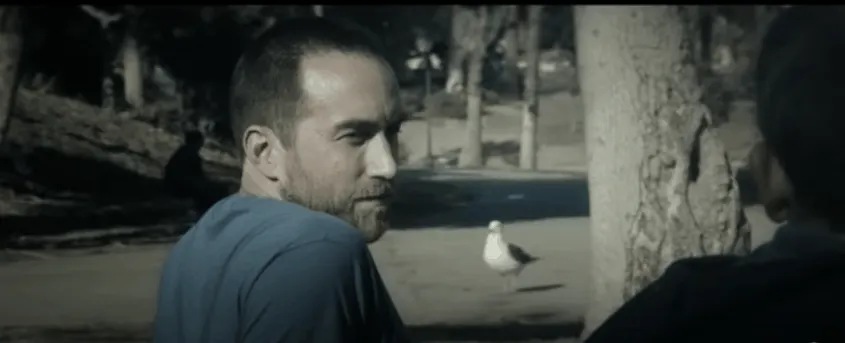 The Endless is a science fiction horror thriller that has been written, directed, and produced by Justin Benson. It also stars Justin Benson and Aaron Moorhead who also helped direct the film. The story follows two brothers who visit an alleged cult and they once belonged to after receiving a cassette tape from the group. Both brothers have a different recollection of their time in the alleged cult.
Justin believing the group was a UFO death cult and Aaron recalling them as a harmless and friendly commune. Justin worries of a future mass suicide where Aaron wants to return to their former commune. He eventually convinces Justin to return for just one day. The movie was released to favorable reviews.
TV Shows
Dexter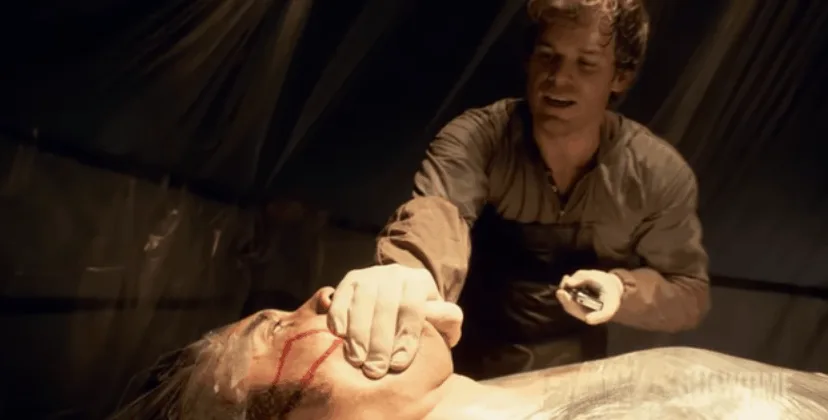 Dexter is a crime drama and psychological thriller that originally aired on Showtime for 8 seasons from 2006 to 2013. The first season is based on the novel Darkly Dreamin Dexter which is a series of novels by Jeff Lindsay. The subsequent seasons evolved independently of Lindsay's work.
The show follows a man named Dexter Morgan who works as a forensic technician, that specializes in bloodstain pattern analysis in Miami for the fictional Metro Police Department. He also leads a secret parallel life as a vigilante serial killer who hunts down murderers that slipped through the justice system. The show was developed by James Nanos Jr and stars Michael C. Hall as Dexter. In October 2020 it was announced that the show would return for a 10 episode limited series.
You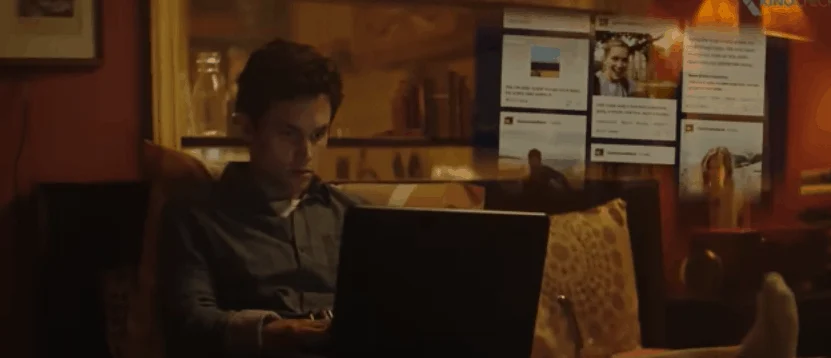 You, is a psychological thriller that first aired on Lifetime and Netflix in 2018. Currently, two seasons have been released on Netflix, the show was renewed for a third season set to be released sometime in 2013. The show is based on a novel by Caroline Kepnes also called You.
The novel and show follow Joe Goldberg, who is a New York bookstore manager and a serial killer. Joe falls in love with a customer named Guinevere, which leads to a toxic, extreme, and delusional obsession.
The second season is based on Kepnes' follow-up novel HIdden Bodies and follows Joe as he moves to Los Angeles and falls in love with an heiress called Love Quinn. The show stars Penn Badgley as Joe Goldberg and Elizabeth Lail as Guinevere Beck. The second season stars Vitoria Pedretti as love interest Love Quinn.
Breaking Bad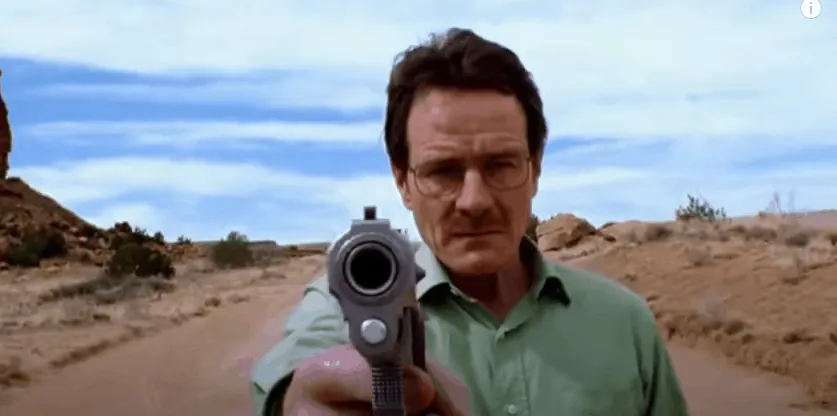 Breaking Bad is a neo-Western crime thriller series. The show originally aired for a total of five seasons from 2008 to 2013. The show follows Walter White a depressed and jaded high school chemistry teacher who has recently been diagnosed with stage three lung cancer.
He turns to a life of crime and partners with a former student Jesse Pinkman to produce and distribute crystal meth, to secure his family's future financially before he passes away from cancer. The show follows him as he navigates the criminal world and how the criminal world changes him. The show stars Bryan Cranston and Aaron Paul.
Haven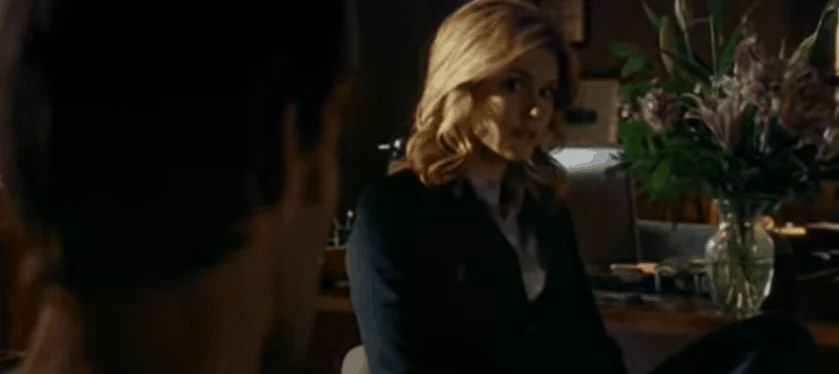 Haven is a supernatural drama thriller that is loosely based on the novel The Colorado Kid by Stephen King. It ran for a total of 5 seasons on the Syfy network from 2010 to 2015. The show follows an FBI Special Agent Audrey Parker who is dispatched to a small town of Haven, Maine on a routine case.
She finds herself becoming more involved in what the locals call a return of "the troubles", which is a series of supernatural afflictions that occurred in the town twice before. She also finds a personal link in Haven to her mother whom she has never known. The show stars Emily Rose, Lucas Bryant, Nicholas Campbell, and Eric Balfour.
Marcella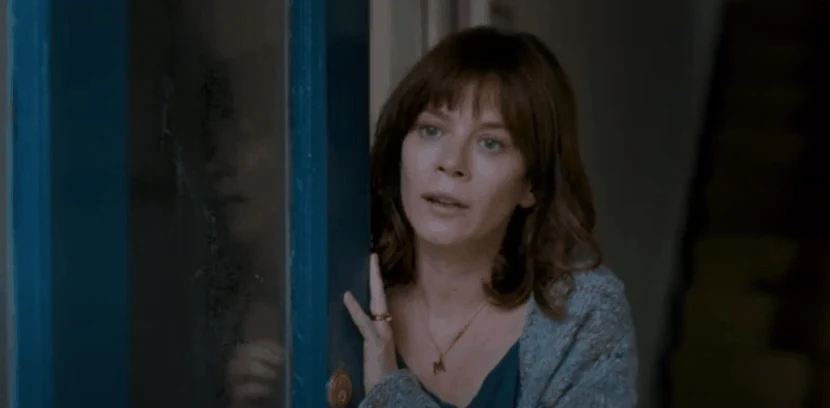 Marchella is a Nordic-noir detective thriller. Currently, three seasons have been released on ITV in the United Kingdom and Netflix outside of the United Kingdom. Fans are currently awaiting news of a fourth season from both ITV and Netflix.
The series follows Marcella Backland a former London detective who decides to return to work, to investigate an open case from 11 years earlier. The case involved an unidentified serial killer who was active again. Additionally, Marcella is dealing with difficult home life, her husband has just left her and sent their two children to boarding school. The show stars Anna Friel as Marcella Backland and Nicholas Pinnock as her estranged husband Jason.
Ratched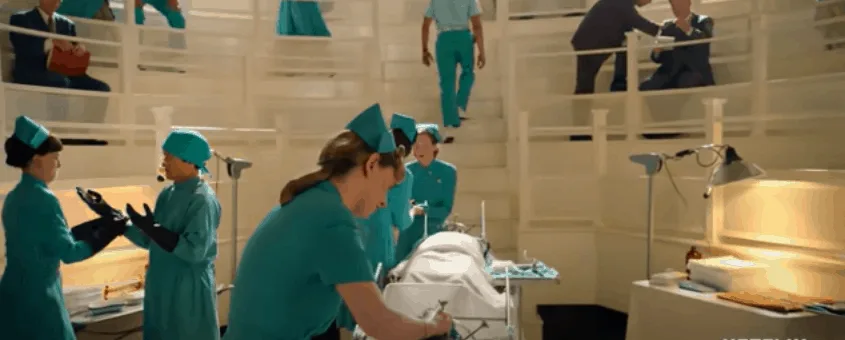 Ratched is a psychological thriller released on Netflix in 2020. It follows Mildred Ratchet a character from Ken Kesey's 1962 novel One Flew Over the Cuckoo's Nest and subsequent filmed created from the novel. The show is meant to re-imagine Mildred Ratchet as a younger woman, however, fans have said that it works better if you look at it as a stand-alone piece.
The plot follows Ratchet as she takes over a job as a nurse at a psychiatric hospital in Northern California, where her estranged brother is set to be held until his trial. Ratchet presents herself as everything a nurse should be, as well as, cunning and manipulative. You never know what side she is on. The show stars Sara Paulson as Mildred Ratchet and is currently awaiting the release of the second season on Netflix.
Stranger Things
Stranger Things is a science fiction horror thriller that was released as a Netflix original. Currently, there are 3 seasons released with the show renewed for a fourth season. The showrunners The Duffer Brother have stated that the show will likely end after its fifth season.
The story follows a group of kids in the 1980s whose friend goes missing and the appearance of a psychokinetic girl who calls herself eleven. Following the appearance of Eleven, other strange disappearances and occurrences happen around the small fictional town of Hawkins, Indiana The show stars Finn Wolfhard, Gaten Matarazzo, Caleb McLaughlin, and Mille Bobby Brown.
Dirty John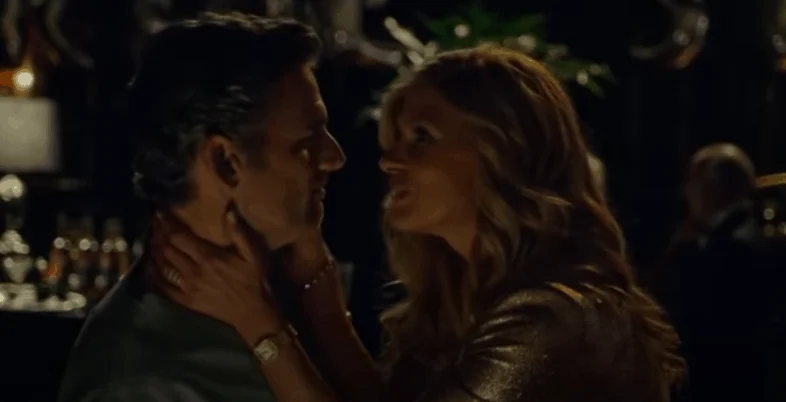 Dirty John is a true crime anthology thriller based on a podcast of the same name. The podcast was created by Christopher Goffard. The series was first broadcast in 2018 on Bravo and made available through Netflix in 2019. Dirty John follows John Meehan and as he romances, a wealthy interior designer named Debra Newell. Things quickly turn dark, twisted, and have consequences for an entire family.
The podcast and show are based on the real-life of John Meehan and Debra Newell. The second season follows an escalating feud between a former married couple Betty and Dan Broderick. They were married for a long time and have four children together.
Due to Dan being a lawyer Betty struggled to get legal representation and he was awarded custody and most of their assets. This season is based on the true story of Betty Broderick
In the Dark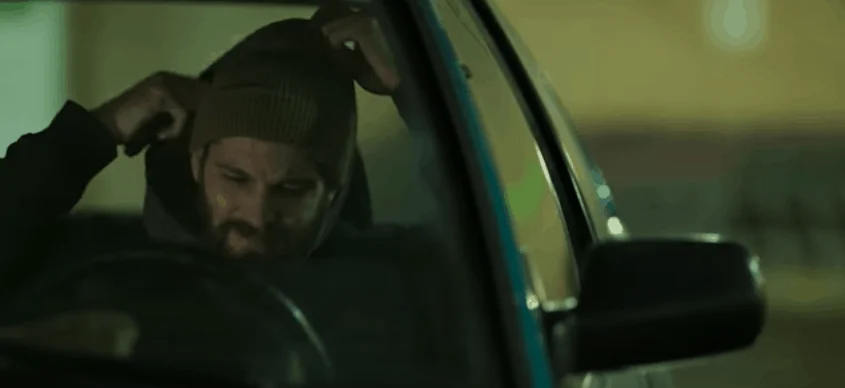 In the Dark is a crime thriller that was created by Corinne Kingsbury for the CW. Currently, there are two seasons, with a third to follow sometime during 2021. The show follows a blind woman in her twenties named Murphy. She drifts through life spending her days working at her parent's non-profit and her nights having drunken sex with just about anybody.
She has three friends in life her roommate and best friend Jesse, a teenager named Tyson who saved her from a mugging, and her service dog Pretzel who she ambivalent to but slowly grows to love. Murphy's life is turned upside down when she discovers her best friend Tyson, dead on the corner where they used to smoke. The show stars Perry Mattfield, Brooke Markham, Morgan Krantz, and Rich Sommer.
Barbarians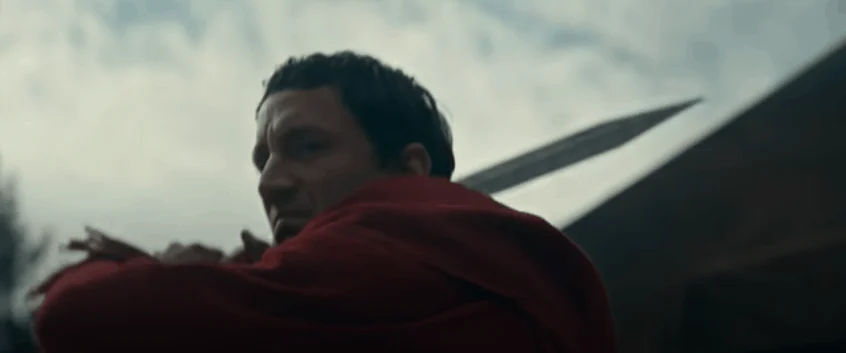 Barbarians is a German historical war thriller that was created by Andres Heckmann, Arne Nolting, and Jan Martin Scharf. Currently, there is only one season available on Netflix. The story follows Arminius who is an eques, sometimes referred to as knight for the Roman Imperial Army.
He was given away as a hostage to Rome when was a child, along with his younger brother to ensure peace between Rome and his father's tribe. He returns to Germania and ignites a rebellion against the army. This is a fictional account of the events leading up to the Battle of Teutoburg Forest while Roman was occupying Germania. Barbarians stars Laurence Rupp, Jeanne Goursaud, and David Shutter.
FAQs about T

hriller Netflix Movies List
Question: Where can I watch these movies and TV Shows?
Answer: All of these can be found on Netflix.com and require a subscription to their service.
Question: What makes a movie or tv show part of the thriller genre?
Answer: Thrillers rely on suspense and excitement throughout the film, they also often play off of other genres to create a certain type of atmosphere.