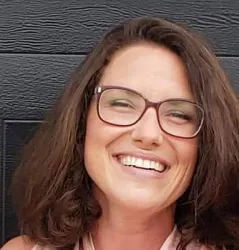 Latest posts by Sarah Caldwell
(see all)
Romantic comedies, or Romcoms, as many affectionately abbreviate, are great feel-good movies that everyone can relax and enjoy. Sandra Bullock is no stranger to starring in romantic movies, and she has starred opposite plenty of handsome hunks.
The Proposal features a successful editing executive, played by Bullock, who consistently looks over her male assistant, played by Ryan Reynolds, for editing jobs. Although he desperately wants to get his works published and feels like she's his 'in,' he remains her loyal assistant through it all.
Even when she gets deported. This is where things really get interesting. To stay in the country, she claims he proposed to her, and they have to keep up the ruse with family and friends. As you can imagine, things go south on the wedding day, despite the fact that they've, of course, fallen in love.
It's one of the best modern romantic comedies around, with an all-star cast you won't want to miss. If you've seen it, you know how sweet and hilarious it is, all at the same time. If you liked The Proposal, there are plenty of other movies you'll love, too, especially if you would like to start a movie marathon.
Green Card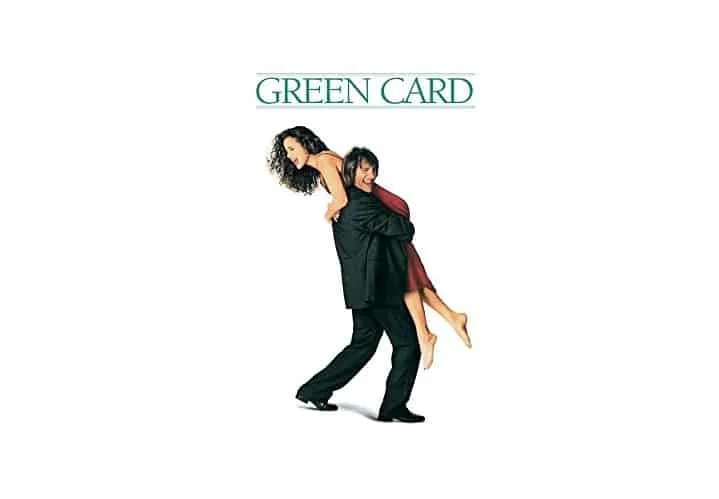 When it comes to citizenship, you'll find some similarities between The Proposal and Green Card. Georges hails from France, but he's in the states illegally. He asks his friend Bronte to marry him so he can get a green card, and then they have to keep up the sham for the authorities.
As it always goes, the American government suspects something, and their lies only get bigger to avoid prosecution. Georges moves in with Bronte, and that's where their antics really start.
It stars Andie MacDowell and Gerard Depardieu, who both received praise for excellent performances, and Depardieu won a Golden Globe. It's a fun, underrated rom-com that you'll love.
Just Married
Speaking of marriages built on lies, Just married features a couple who is truly in love, but the foundation of their marriage is based on both of them keeping a pretty serious secret from one another.
They rush into a marriage mere hours after meeting, despite warnings from friends and family. When their attempts to consummate the marriage on the honeymoon keep getting spoiled, and we soon learn that this dysfunctional marriage is pretty fun to watch.
The formula here makes for a pretty normal rom-com, but it's less mushy than a lot of others. Ashton Kutcher is his normal, charming self and the late Brittany Murphy is as adorable as ever.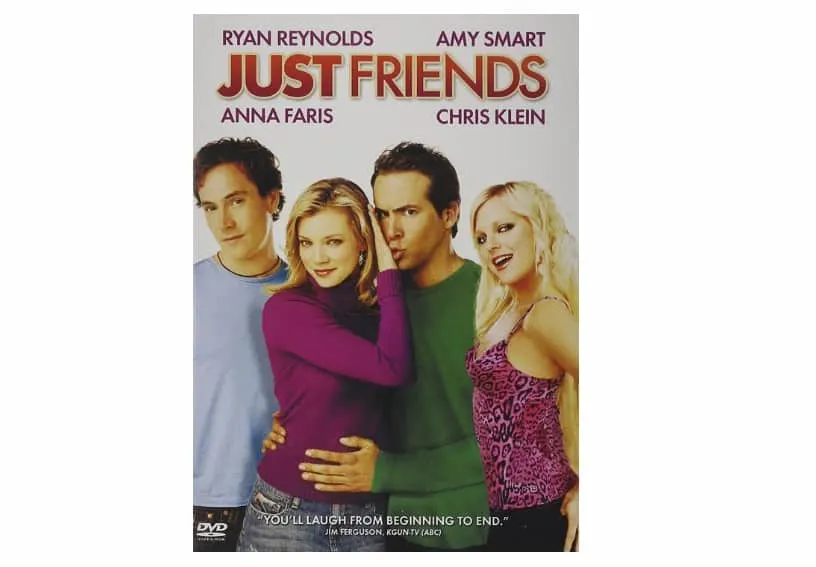 If you love Ryan Reynolds (and who doesn't?), you'll want to catch Just Friends. He's the lovable (and a bit chubby) boy next door in high school who grows into a handsome man, still pining for his best friend.
He now has a successful career and a track record with women. But his old high school sweetheart is the one who got away. He tries to woo her, but she sees through it all.
Reynolds's energy is signature and Amy Smart is a worthy counterpart to play opposite him, dishing out the hilarious one-liners and witty comments with the best of them. It's a classic tale of overcoming the friend zone.
Moving on to his The Proposal co-star, Sandra Bullock, Two Week's Notice is a classic rom-com featuring everyone's favorite Englishman, Hugh Grant. It also features another boss/secretary dynamic, but the roles are reversed.
While Lucy is a dynamite lawyer, she just can't seem to land or keep a job. She's bossy, overbearing, and an unbearable do-gooder. She wants to save her beloved community center, and she sees a wealth of resources at her disposal working for billionaire playboy George.
He needs a new legal advisor anyway, so he gives her the job. She protests at first but soon realizes it's a fantastic opportunity.
As you might expect, they fall into a perfect working relationship, until their plans to save the community center go awry. In the midst of their disagreements, they fall in love, but you'll have to watch it to see how it turns out. Can she forgive him for tearing down her community center?
Kym has been in and out of rehab for the last ten years. She gets a weekend reprieve to come home for her sister's wedding. She causes tension in the house and all of the bitterness and resentment they've been bottling up comes to a head.
Rachel Getting Married does something that not many romcoms do. It addresses the very real pain that family members feel after years of drug abuse and betrayal. Will it ruin the wedding? I guess you'll just have to find out.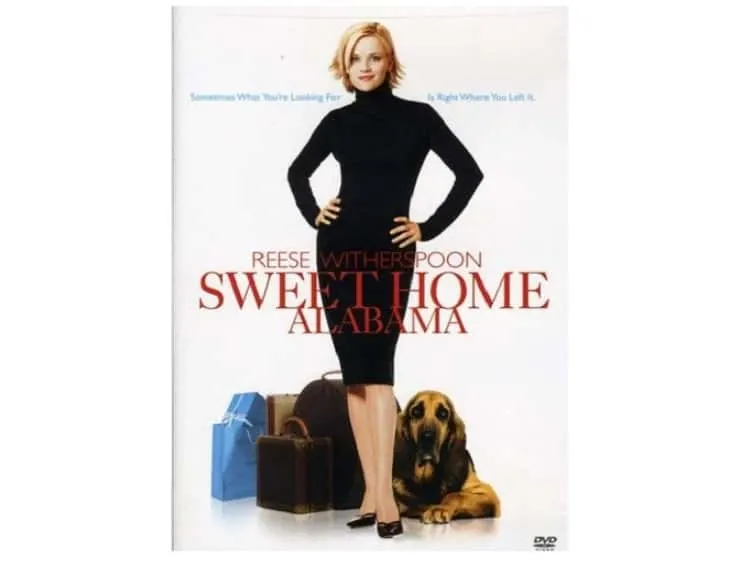 This rom-com staple is made adorable by the lovely Reese Witherspoon and her two hunky co-stars, Patrick Dempsey and Josh Lucas. Ethan Embry also makes an appearance, although not in his typical style.
Melanie (Witherspoon) is from a small town, but she makes it big when she moves to New York City to become a designer. We soon find out that she left an entire life behind. When her billionaire boyfriend (Dempsey) proposes, she returns to finalize something that she should have done years ago.
Convincing her current husband to give her a divorce proves to be more difficult than she thought, and we follow her through many adventures that effectively bring her two lives together in a memorable way.
Instead of getting married herself, Jane Nichols is a career bridesmaid. In fact, she's done it 27 times. She's a pushover, and she keeps getting overlooked by love, which as you can imagine, is disappointing.
It all changes when she finds out that her sister is getting married – to a man she has always had feelings for. Will she learn to stand up for herself, or will she be the supportive bridesmaid once again?
If you enjoy watching romantic movies and massive character transformations based on circumstance, you'll find some similarities between The Proposal and 27 Dresses. The female characters find their way to a better life through drama and comedy.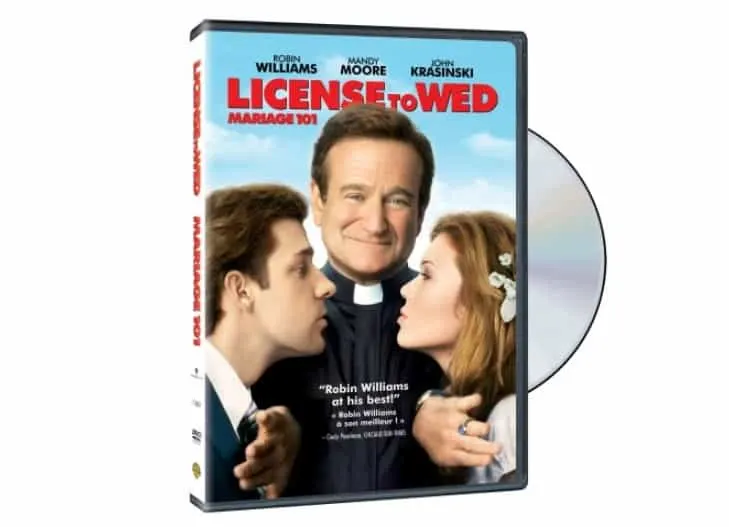 The ever-charming Mandy Moore stars in this rom-com with her love interest, John Krasinski, and the loveable Robin Williams, who plays the priest guiding them through premarital counseling.
It's about two people so eager to get married that they want to do it right – and in the family church. They sign up for Father Frank's course, which is deliberately designed to test the couple's relationship strength.
As they proceed through the course, they continue to aggravate each other based on the eccentric priest's guidance. Will they survive? As is typical of a Robin Williams film, he steals the show. He's brilliant, as always.
Carla Tate was always "the other" sister. Her intellectual impairments made her different. So different in fact, that her parents sent her to a special school. As she ages, she comes back home to a smothering mother and an understanding father.
However, they both struggle with her growing maturity and desire to be independent, especially when she falls in love with Danny, another intellectually impaired individual, and wants to go to college.
The acting from Juliette Lewis, Giovanni Ribisi, Diane Keaton, and Tom Skerritt is simply captivating, and this movie is a must-see.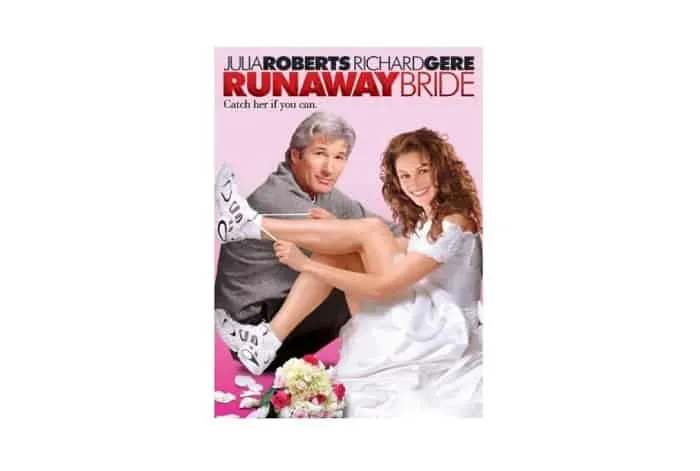 Julia Roberts is the queen of romantic comedy, and silver fox Richard Gere joins her in Runaway Bride. Maggie has been engaged before, but she gets cold feet every time. Of course, she develops a reputation for being a runaway bride, and a journalist catches wind of her story.
He wants to track her and write a piece, but while conducting research for the article, they fall in love. This nearly perfect on-screen couple will steal your heart, and leave you wondering – will she follow through with it this time?
In fact, these two are so good together that they also star in Pretty Woman together, which is another rom-com you won't want to miss. Plus, it includes an incredibly romantic wedding proposal.
Pretty Woman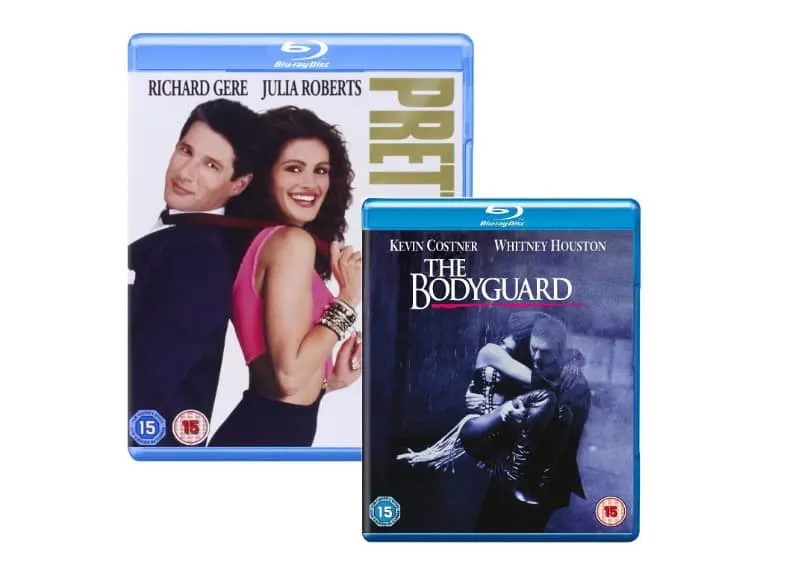 As predictable as a rom-com, our next movie on the list is Pretty Woman. Once again, Richard Gere and Julia Roberts steal the screen, only this time, well, she's a prostitute.
This billionaire businessman is on the prowl for someone to spend some – ahem – time with, and he picks her up. One night turns into one week, which quickly turns into, you guessed it, what they both want to be forever.
Does it work out? I guess you'll just have to watch it to find out.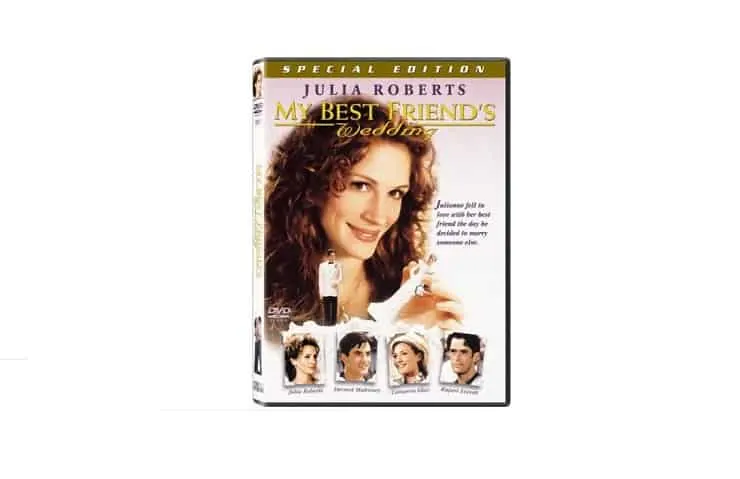 There's no denying that our favorite redhead, Julia Roberts, is one of a kind. Here she is again in a rom-com about two lifelong friends ignoring their true feelings. Julianne and Michael have been friends since college. They made a pact to marry each other if neither is married by age 28.
As you might expect, Michael gets engaged mere days before Julianne's 28th birthday, and she's left to wrestle with the feelings she's been stifling all along. She uses some questionable tactics to try to tear the couple apart, and you'll just have to watch to the end to see what happens.
Valentine's Day
Couples and singletons alike have plenty of expectations on Valentine's Day. Some are reasonable and some are not. But in this movie, we follow a group living in Los Angeles. They're all doing their best to navigate the holiday, and their lives weave in and out of each other in unpredictable ways.
Good dialogue, one-liners, and a strong plot are enhanced by a great cast including Jessica Biel, Jessica Alba, Anne Hathaway, and Bradley Cooper. They all come together at the happy ending.
If you enjoy this style of movie, also check out Love Actually or The Holiday, filled with entertaining groups of people whose lives intersect in interesting ways.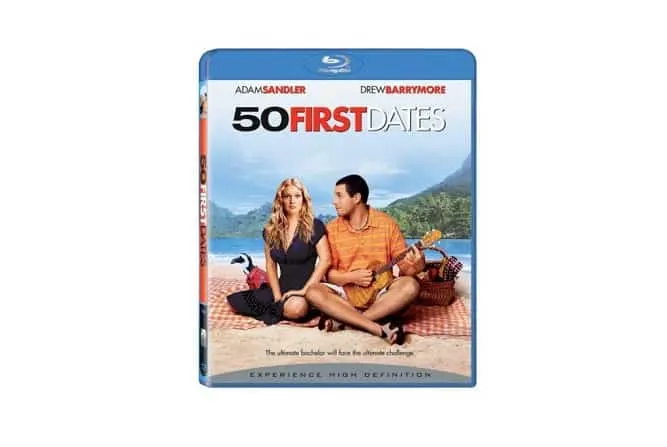 Henry just isn't that into commitment. That is until he meets Lucy. He takes her on a date and they really hit it off. But when he discovers that she suffers from short term memory loss, and she can't remember their first date, Henry is forced to make a choice.
If she forgets who he is every day, how will he remind her? And where is this relationship going? I guess you'll have to live it with him.
Drew Barrymore and Adam Sandler's on-screen chemistry is just too cute to pass up, and it's better than you might ever expect.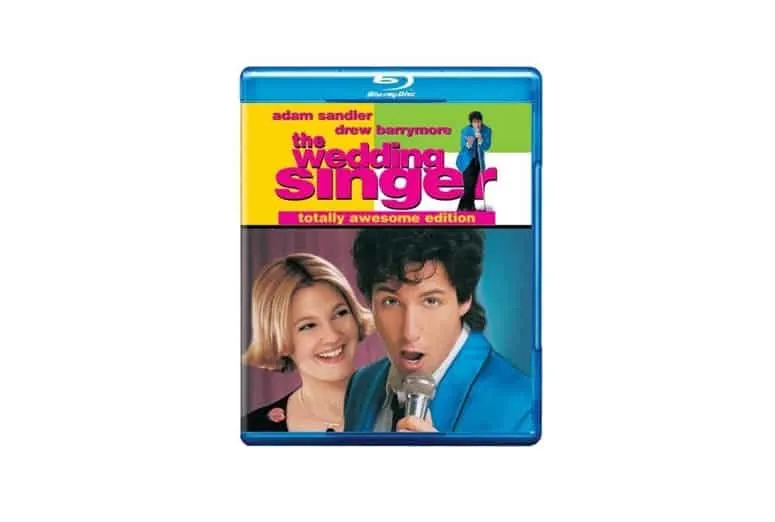 Drew Barrymore and Adam Sandler strike again in the Wedding Singer, a fantastically 80s chick flick with a classic storyline. She's engaged to another man, she meets the new guy by chance, and they fall in love.
With another incredibly romantic wedding proposal and some adorable humor sprinkled throughout, you'll fall in love, too.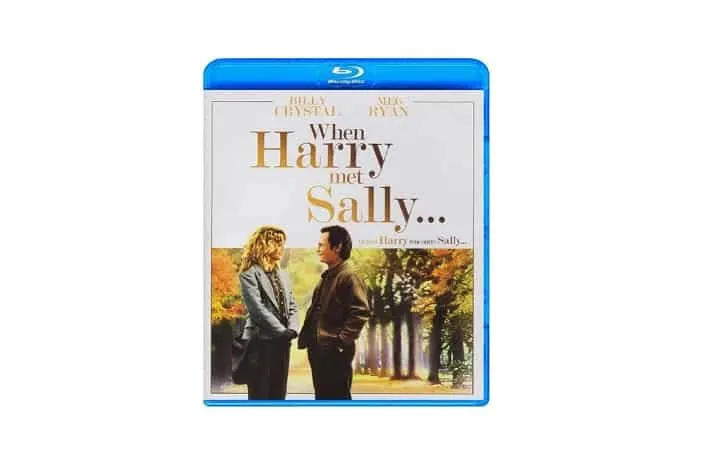 When Harry Met Sally is a heartwarming movie about fate. You can't avoid who you're meant to be with, and while Harry and Sally take the long road to get there, they eventually wind up right where they're supposed to be.
Billy Crystal is hilarious and Meg Ryan is her ever-charming self in this friendship-turned-romance that will have you reaching for the tissues.
This trilogy features our hunky Englishman, Hugh Grant, with a bonus Colin Firth. Rene Zellweger puts on an endearing performance about a girl who is simply too chubby to find love. Or is she?
Pretty soon, she's involved in a hilarious love triangle with two of the most handsome men you've ever seen, and she's left to choose which she likes the best.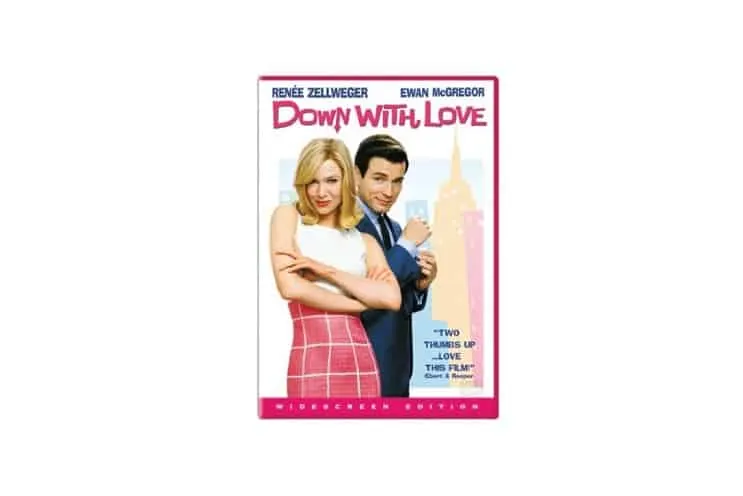 It's the 1960s, and you can almost guarantee that there's a playboy, womanizing journalist at every turn. But when Catcher Block meets Barbara Novack, both of their worlds are turned upside down.
She's a feminist, out to detail every bad thing about love in her new book. Like most men, Catcher is taken aback by her progressive views and decides to prove her wrong by making her fall in love with him. But there are consequences.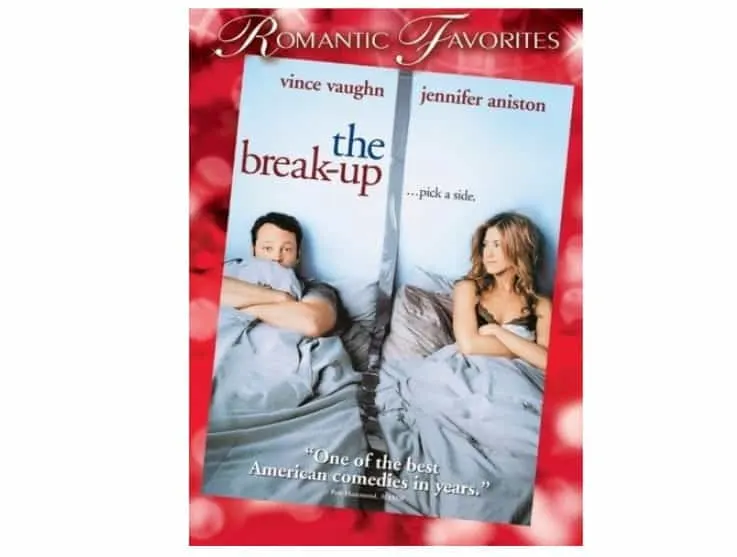 Jennifer Aniston is no stranger to romcoms, either. We loved her as Rachel on Friends, but she's built quite a career for herself since. The Break Up is about Brooke Meyers, who is frustrated by the immaturity of her boyfriend, Gary Grobowski (Vince Vaughn).
She makes the decision to call off the relationship just to make him realize what he's missing. However, he misunderstands why she's doing it, and starts a war, giving light to the not-so-pretty side of dating.
It's a perspective we're not used to in a rom-com, but Vaughn and Aniston make it work with their realistic performances, and we can all sympathize with how difficult it can be to be a couple in crisis.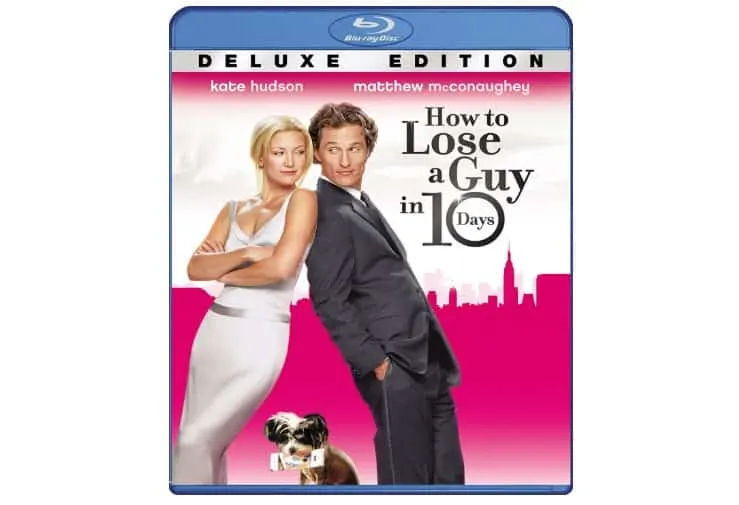 Benjamin bets his friends that he can make any woman fall in love with him in just 10 short days. Little does he know, Andie is assigned to write an article titled, "How to Lose a Guy in 10 Days." The guy she chooses? Benjamin.
Now Benjamin has to do his best to keep her around while she attempts to drive him away. And through it all, they find their groove, they have great chemistry, and viewers are quickly captivated by their antics.
This movie is an instant classic, and another rom-com featuring a relationship built on lies that the couple must overcome if they're going to make it work. With Matthew McConnaughey and Kate Hudson playing the lead, you'll instantly be hooked.
FAQs About Rom Coms
What other romantic comedies are Ryan Reynolds and Sandra Bullock in?
While Ryan Reynolds and Sandra Bullock aren't in any other romantic comedies together, they're in plenty of romantic comedies. A few of those are on our list, like Just Friends and Two Week's Notice.
However, Sandra Bullock is a resident rom-com star, and she's in the likes of Miss Congeniality, Hope Floats, While You Were Sleeping, The Lake House, and Forces of Nature. Our list is too short to feature everything, but you could give any of these a try and you will love them.
Ryan Reynolds is no stranger to romcoms either, and he also stars in Definitely, Maybe, and The Change-Up. If you love romcoms and you love Ryan Reynolds, check those out.
What other movies is Sandra Bullock in?
Sandra Bullock is a versatile actress that can do more than just romantic comedies. She's also in some pretty great dramas and a few thrillers, too.
If you want to see what she can really do, watch Crash, The Net, Bird Box, Gravity, The Blind Side, or Speed. You might not expect that she's incredible, but she is and you won't want to miss these if you decide to navigate away from the rom-com genre.
What other movies is Ryan Reynolds in?
Ryan Reynolds brings a unique energy to every role he plays, and while you might not think of him as quite so versatile, you might want to think again. We all know him pretty well as Deadpool, the antihero who seeks to avenge his girlfriend's death, but you might also want to check out some others, too.
Reynolds is great in movies like Waiting…, Smokin' Aces, Blade: Trinity, and Green Lantern.
The Verdict
If you love romcoms, you'll love any of the movies on this list. If you're looking for something else starring Sandra Bullock, she's done more romcoms than we can count. Check out Two Week's Notice or Miss Congeniality.
If you want something else with Ryan Reynolds, go for Just Friends. And if you simply want something about relationships based on lies and how the characters navigate telling the eventual truth, try Just Married or Sweet Home Alabama.
Other dynamic power couples on screen include Julia Roberts and Richard Gere in Pretty Woman or Runaway Bride. Or Julia Roberts in…anything at all. If you loved The Proposal, there are plenty of other options to keep you entertained for a long while. Also, if you want to explore some other genres, check Infinity Chamber, Outlast 2 and Movies Like Law Abiding Citizen.
Further read: