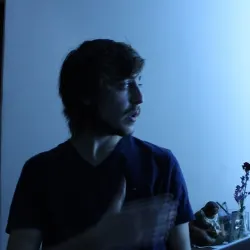 Latest posts by Mariano Marco
(see all)
Have you watched the innocent deer-child make his way through an unforgiving world, just to meet his mother and loved it? Have you seen a bold man use his army to literary hunt down children and hate it? Have you seen a doctor in search of a cure for his wife, and in the process needing to make horrible concessions, and ask yourself if you like, hate or pity him? Then you've just lived Sweet Tooth, one of Netflix's most successful shows of 2021.
Now, after that rollercoaster, you sat on the couch and reflect on the meaning of life, of family, of home, and realize that there is no other season yet to binge-watch and cry. But fear not, deer wanderer, Datastreamdiva has you covered with this catalog of series. Now you can banish that existential fear that comes with a season finale by consuming some other shows similar to Sweet Tooth.
The subtle magic of Sweet Tooth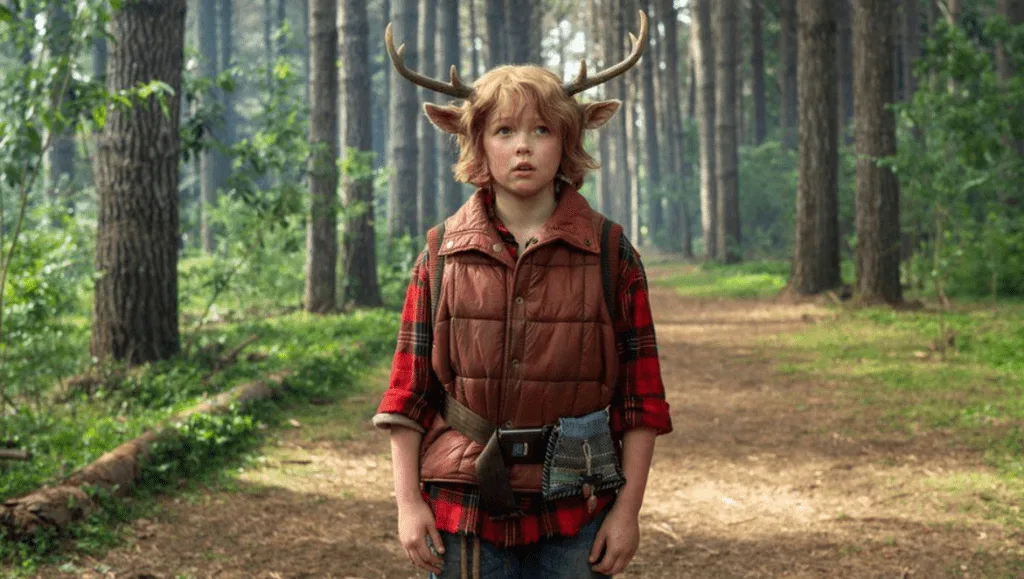 Assuming that you're here because you've watched Sweet Tooth, there is no need for a recap. Nonetheless, it could be good to name some things that make this show so memorable. After that, I'll give you some shows that you may enjoy.
Sweet Tooth is a very peculiar show. Based on the graphic novel of the same name, created by Jeff Lemire, this Netflix Series is a hopeful, yet dark narration. What makes Sweet Tooth stand out first, is his unlikely way to mix a heartful story with a dark underworld. The bitterness of Doctor Singh's world, the threatened environment of Aimee's Zoo, and the troublesome past of Bear are all joyfully tainted with Sweet Tooth's travel.
Although sometimes the story seems to wander between happiness and sorrow uncannily, it retains just the right amount of tenderness to be enjoyable by anyone. All this likable atmosphere is highly achieved by the amazing cast that features a young promise like Christian Convery.
Lastly, this show explores deep themes like family and home, as well as military intervention in an emergency context and medical ethics. With that said, the theme that is most close and evident of all is the pandemic strike and how society reacts to a problem of such proportions. This is the base on which the story is told and the groundwork where everything is built upon.
To help everyone find the next best thing to watch, I'll divide this post into two categories. Depending on what you are looking for, there will be shows that are close to Sweet Tooth thematic, and others that are closer to the show's overall feeling.
Shows with similar Thematic as Sweet Tooth
If you are looking for a deep dive into the topics that Sweet Tooth explores, here are TV shows that in some way or another touch on the same themes that Sweet Tooth does. Whether it be segregation, global catastrophe, family, or militarization in emergency states, this show will resemble Sweet Tooth's approach to these topics. Also, this series will have in some way or another some magic that intertwines with those topics.
The Mandalorian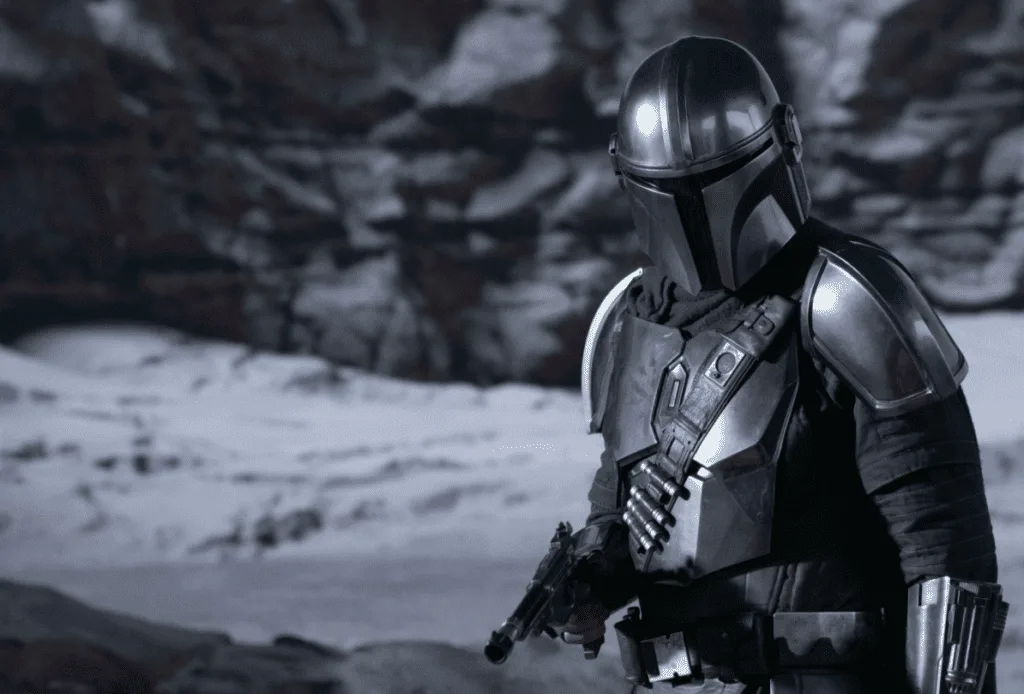 Many people would think, "what does a Star Wars Spin-Off have to do with a deer boy?". To those who haven't watched "The Mandalorian", go watch it, it's great even if you don't know much about the Star Wars universe. This show is a Western Space Journey about a man that's part of a long-lost group of mercenaries. This cold person is tasked to protect a little foundling with very special characteristics.
At first glance, this show doesn't have much to do with Sweet Tooth, nonetheless, that overlooks the deep themes these two shows have in common. The most obvious is the fact that both series have a child looking for his parents with the help of a badass bodyguard in a world that wants to destroy them. Besides that, both stories have religious implications in the background that motivates some characters, and the themes of identity and home are strong in both cases.
Kipo and the Age of Wonderbeasts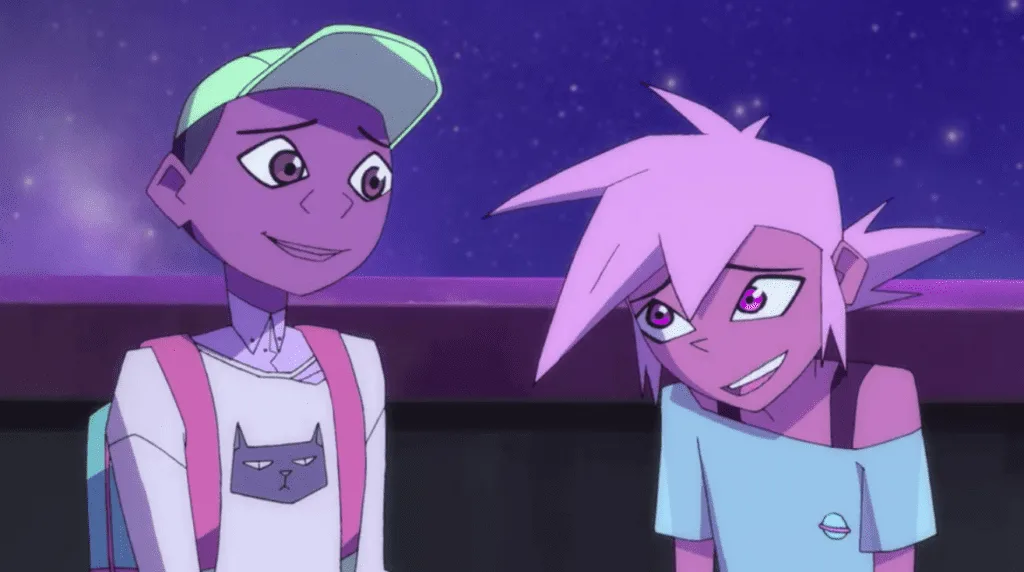 This animation series is a journey about a special teenager that escapes his home because it was attacked, and ventures into the wastelands of an apocalyptic world in search of his father. I think I don't need to explain the correlation to Sweet Tooth. This animation is filled with beautiful moments and a great cast, as well as a phenomenal concept: there is strength in diversity.
The series is much more light-hearted and comedic than Sweet Tooth, nonetheless, it touches many of the same issues concerning mutations and humanity. It is also interesting that in this show, the premise of Sweet Tooth is inverted. Mutants are the ones ruling over the world while humans are the ones hiding. This is a great show to watch with little kids, but it's enjoyable for anyone.
Sense8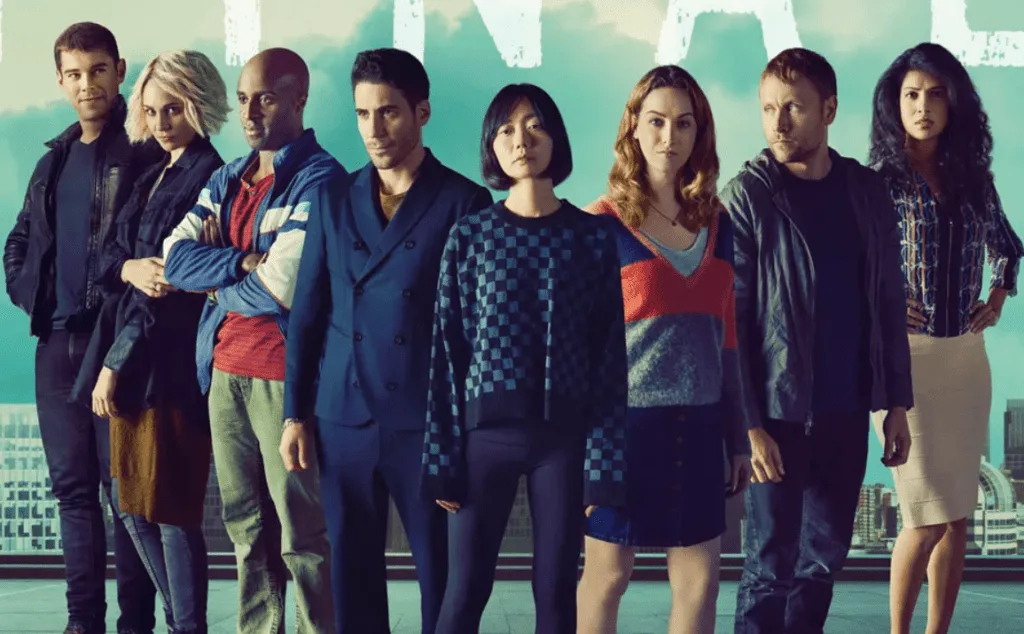 Sense8 is a Netflix Series created by the Wachowski sisters about a group of very different, yet connected, individuals. They will discover their origins together, as they fight against a myriad of problems. These issues range from deep political intrigues to fistfights and car chases, all while being hunted down because of their nature. Sexuality is also a strong theme addressed in the show, so be prepared to see some nudity.
It is directed to a much older audience than Sweet Tooth, nonetheless, it has many thematic similarities. First, the world is against the protagonists because of their life choices and identity. Furthermore, they spend a lot of their time escaping from the military forces, that chase them like animals. Sounding familiar? If you love stories about rediscovering yourself while the world tries to kill you, then go watch it. BTW, the editing in this series is the best I've ever watched.
Shows with similar Feelings as Sweet Tooth
If you loved the family-friendly approach of dark themes, the jump between horrible realities, and the child's view of that world. If you like beautiful cinematography with realistic VFX combined with awesome costume design and practical effects. If you loved the way Sweet Tooth leaves you hanging, then stop waiting and see some of these shows that in some way or another have the same feeling as Sweet Tooth
Umbrella Academy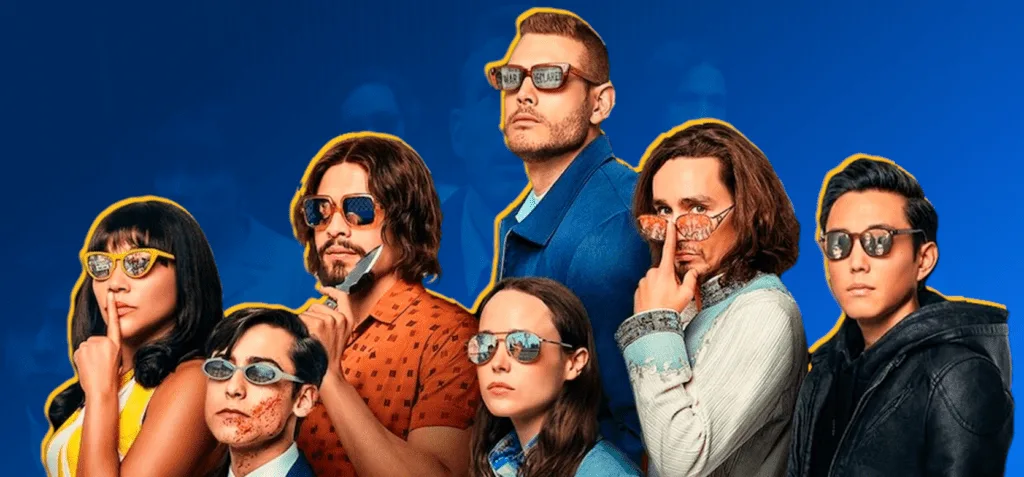 Also coming from the world of comics, Umbrella Academy is a humorous superhero show about a dysfunctional family, that is both responsible for saving the world and its destruction. This family was brought together by a billionaire because of a strange phenomenon that give them superpowers at birth. They unravel a mystery that led to a bureau of timekeeping, a bunch of assassins, lots of family drama, and the end of the world.
This show may not look like "Sweet Tooth" at first, but a closer look would bring many similarities to light. Not only do they come from the same media, but they both work with a cast of very special and unique people. If you loved the fantastical elements, the mystery of an unexpected subplot, and most of all, the amazing relationships between characters, then Umbrella Academy could be the next best thing to watch.
Once Upon a Time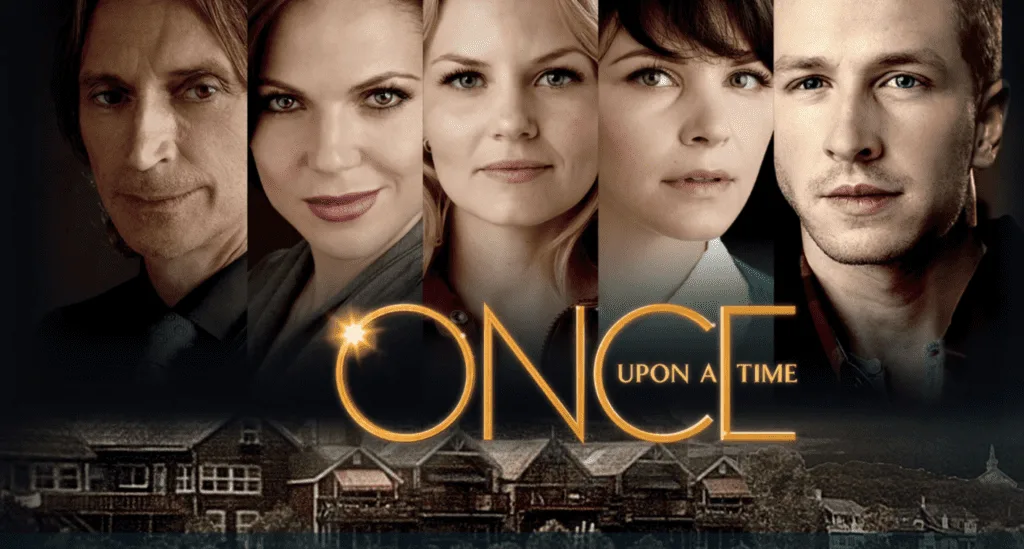 This series is a mash of classic fairy tales brought together with a modern real-life setting. Here, characters of different stories converge in a single storyline, where a powerful curse has trapped them all in a fictional real-world town. The fairy tales become the truth, and the mundane life of this little town hides the magical nature of its foundation.
Created in 2011, this show lacks the sophisticated VFX of Sweet Tooth, nonetheless, they are excellent, and they improve each season. The fantastical elements are intertwined with real issues, and the story touches on strong themes without being inappropriate for children. The show has a great cast of actors and a delightful story to follow for many seasons.
Locke and Key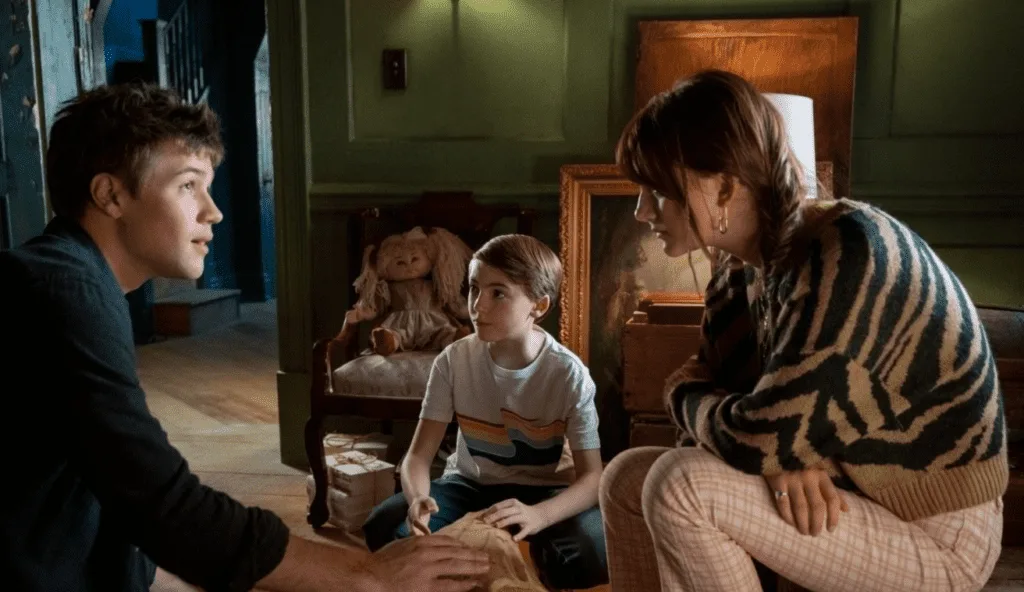 The Locke family is moving to a new town, looking for a new start. The father of three siblings has been killed, and the wife is looking for answers. Here, the family will uncover some truths about his past and the burden that comes with it. Dark fantasy for teenagers with funny moments and a great exploration of loss and trauma. Even though, the script could be more polished, the characters, the cast, and the visual effects put this show very high.
Locke and Key is a fantasy series that will satiate your thirst for magic while you wait for the next season of Sweet Tooth. The character dynamic, and the kindness the family shows, and also remind me about the care that the main group has for each other in Sweet Tooth. Lastly, if you like pure evil villains, this show also has you covered with a deceitful and powerful foe that the protagonists have to deal with.
Some recommendations in the big screen
For those who want something like Sweet Tooth but don't want to commit to an entire series, here are some movies that may be of your interest. These are selected for different reasons and all have something that is resembling of Sweet Tooth.
Logan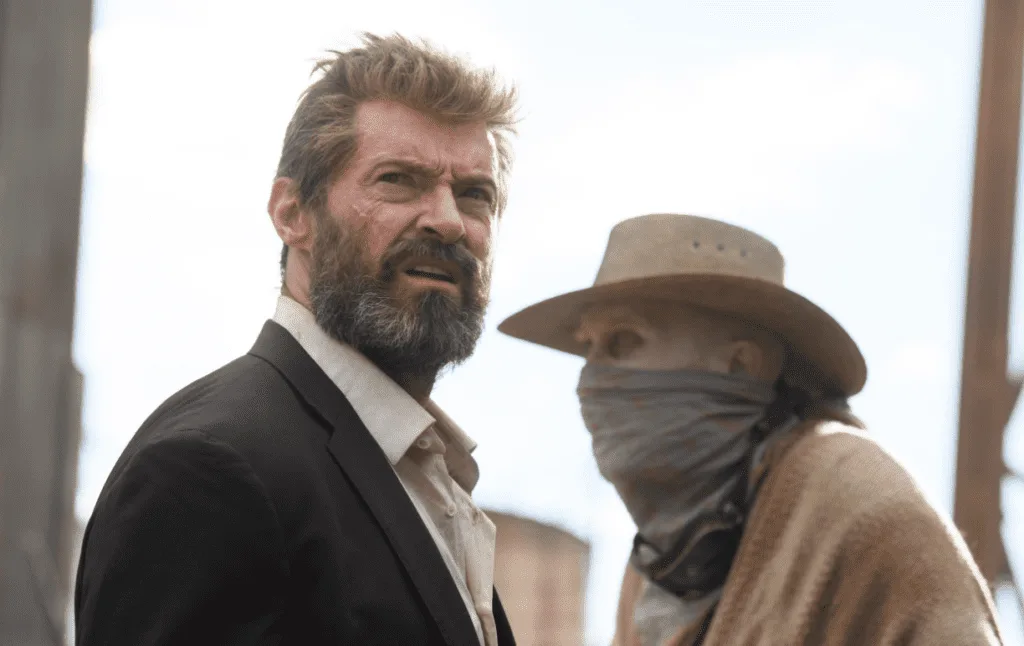 From Marvel Comics, this gem of a movie is an exploration on Comic based movies and comics in general, and our consumption of them. In the same way as Mandalorian, we see a big, muscular dude protecting a weaker companion through a journey. This movie comes with some strong feelings about identity and doing the right thing even amid catastrophe. It also has mutants and some of the best action scenes in comic movie history.
Leon (The Professional)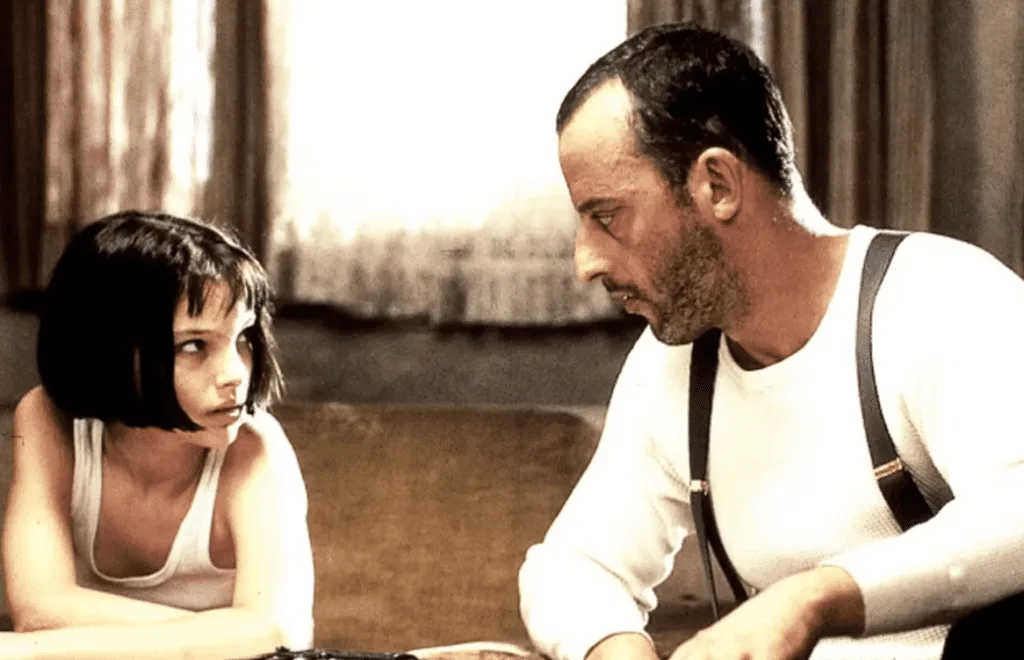 Well, another big guy / little kid duo! It seems that they are not only common but very cool. "Leon" is a French movie about a professional killer and a girl that stumbles into his life at the hands of a tragedy. This action/drama movie has more complex interactions between characters, and the treatment is for an older audience than Sweet Tooth. Nonetheless, the great cast and chemistry between them are outstanding. Also, Gary Oldman as the villain kind of reminds me of Abbot… just a bit crazier.
Pan's labyrinth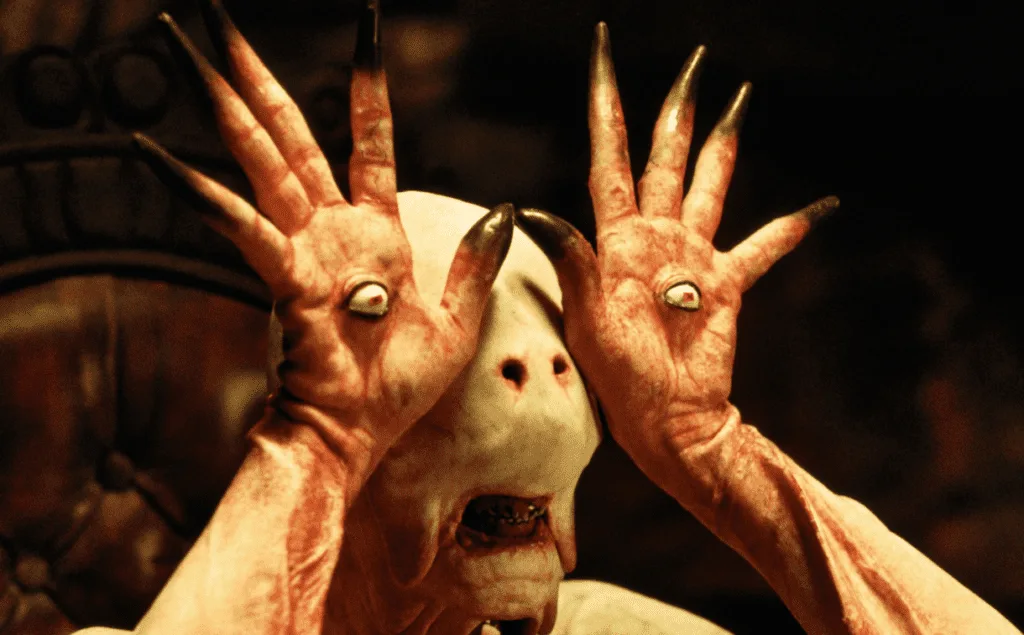 This masterpiece of a movie is one of fantasy's best films. Escaping from the war, a little girl goes with her mother to the house of a military man. Little by little, the girl discovers a world of magic around her, and with it, a great destiny awaits her. This film combines the dark fantasy elements of Sweet Tooth with a more fantastical world and a story that fills you with wonder.
Available on Netflix and Disney+
FAQ
Question: When does the second season of Sweet Tooth come out?
Answer: There is a Season 2 on its way, confirmed by Netflix, but it hasn't a date of release yet. However, there is some speculation that it will come out between the end of 2022 and 2023. It's sad to wait for an entire year, but at least we know it's coming.
Question: What should I watch if I like Sweet Tooth?
Answer: If you look for something to watch after Sweet Tooth, this post already gives you some shows and why you should watch them. However, if you already watched them, or you didn't like them at first glance, here are some other recommendations that may be of your liking: Tribes of Europa, The Rain, The OA, Awake, Bird Box, #Alive, and Zombieland.
Question: What's the meaning of Sweet Tooth?
Answer: In the end, Sweet Tooth is a show about hope, never giving up even in the actual apocalypse. It is about having a good attitude and being kind even if the world is against you. Not even the loss of his identity made Gus stop caring about others, although, in the end, this led him to his enemy. Let's see how it all continues in the next season.