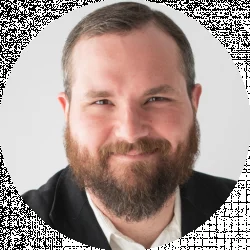 Latest posts by Matt Howell
(see all)
Pitter-Patter, Let's Get at 'er!
For decades, Canadian content has always played second-fiddle to that of the U.S. Our movies routinely don't get the press they deserve. Our bands hardly get airplay, and our television shows are considered low-budget. Still, these views have changed dramatically in the past two decades.
Canada has produced some of the most captivating and entertaining shows in recent years. These new shows are so enthralling that even our southern neighbours enjoy them. Comedic series like Trailer Park Boys, Schitt's Creek, and Kim's Convenience has become massive hits in our homeland and across the globe.
So, what changed for our brand of comedy to start being recognized and valued by others? We started embracing the traits that make us unique and make us Canadian. We have chosen to set shows in realistic settings. Toronto is actually Toronto and not New York.
Vancouver is Vancouver instead of posing as the American Midwest. We have shown the world that we aren't just a bunch of friendly, hockey-loving, and over-polite folks. We are unbelievably funny with our own terminology and nuances, unlike any other country.
No show can this be seen more prominently than Letterkenny.
Quick Summary of Each Episode in Season 10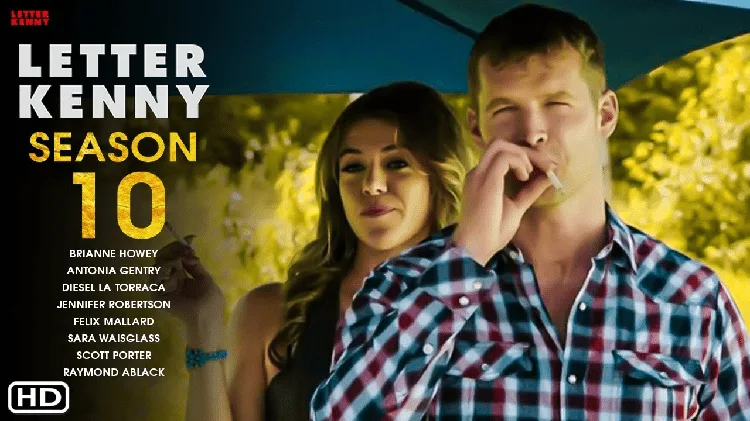 #1. King of Suckers
It's storytime in Letterkenny to start the season off, and a new energy drink comes to town.
#2. Dealership
Wayne is on the hunt to buy a new truck and brings McMurray with him for a bit of dickering. The rest of the gang gets together at MoDean's to compete in a Ceasar building contest.
#3. Dyck Meat
The Hicks get invited to a sausage party by Noah Dyck. Meanwhile, the Hockey Players and Skids get caught up in intense video game action.
#4. Prostate
A new doctor comes to town and looks to do physicals on the men of Letterkenny. They aren't the most enthusiastic about the idea.
#5. VidVok
Wayne takes over as the Zamboni driver at the arena. At the same time, the Skids and Hockey Players compete to see who can achieve a higher level of VidVok fame.
#6. Sundays are for Picking Stones
The Hicks get invited to a Buck & Doe and recruit some folks to help them pick stones. We also see a new side of Shoresy.
A Brief History of Letterkenny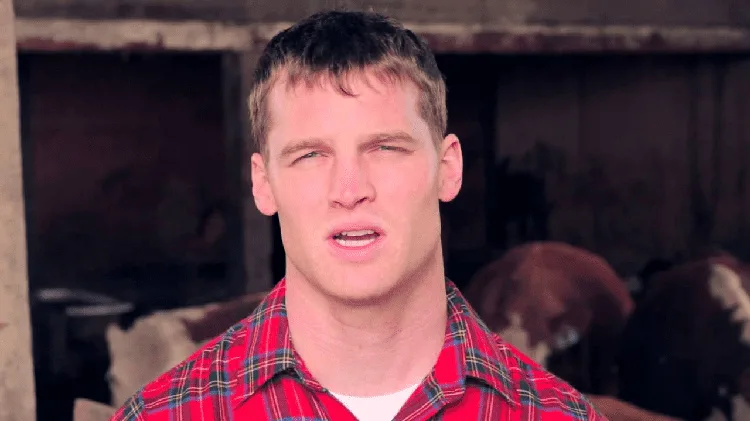 Here is a concise breakdown for those who aren't sure of the show's history.
Letterkenny started as a YouTube series back in 2013 entitled Letterkenny Problems. Actor and writer Jared Keeso created it. Keeso based the shorts on his experiences living in the rural city of Listowel, Canada.
Crave commissioned it to become a series in March 2015, and Letterkenny debuted in February 2016. Like the shorts, the show's episodes were inspired by small-town folk, landscapes, and situations.
It's set in the fictional town of Letterkenny and is filmed in Sudbury, Ontario. In June of 2021, a tenth and eleventh season started production, and there was an announcement of a spin-off series entitled Shores.
Letterkenny has become one of the country's most popular shows and has found success in other parts of the world.
Thanks to its originality, sharp dialogue, and homage to small-town living, it has been praised by critics and audiences. The series has been nominated and won numerous times at the Canadian Screen Awards for Best Writing, Best Direction, Best Comedy Series, and Best Lead Actress and Actor.
Season 10 of the series was released on December 25, 2021. It made for an excellent Christmas gift to fans, as it features some of the most fun and unique episodes the series has ever produced.
So, if you've binged it already and want to reminisce and laugh again, or if you haven't gotten around to watching it yet and need a little inspiration, here is a guide and breakdown of the newest season of Letterkenny.
But first, a summary of season nine to refresh the old memory bank.
Brief Recap of Season Nine
Season nine had a heavy focus on Katy and her dating life. After breaking up with her boyfriend Dierks, Katy goes on a dating frenzy, which she refers to as "scorched earth." She goes on a run of terrible dates and announces that no one in the town is datable.
Reilly and Jonesy have similar problems after exhausting all of their dating apps and have to start looking for dates outside town lines.
A new chain restaurant opens up in town, stealing customers from Gail and the local watering hole. Even Bonnie falls into the trap of the new establishment and picks up a shift at the competing restaurant.
But it all works out, as the new place in town can't handle the patrons or their antics. It's later hinted that Gail and Bonnie had a plan to sabotage the new business right from the start.
During the season's last episode, Tanis announces that she is launching a new energy drink NDN NRG, similar to Brodude, which most hockey players in town enjoy.
Unfortunately, the new girlfriends of Jonesy and Reilly – Cassie and Tassie, who used to work for Brodude, alert their former company who sends a rep to intervene and shut down Tanis' business before it even gets off the ground.
The rep alerts Tanis that the newly acquired team she purchased, the Kerry County Eagles, has to forfeit their championship due to inconsistencies in the players' health tests that the players (Jonesy, Reilly, and Shoresy) submitted. Chaos erupts as Wayne silently walks out of the venue and locks eyes with a familiar face.
It's Marie-Frédérique, also referred to as Marie-Fred by the gang. Wayne had a long-distance relationship that ended in season seven. And that brings us to season ten.
Letterkenny Season 10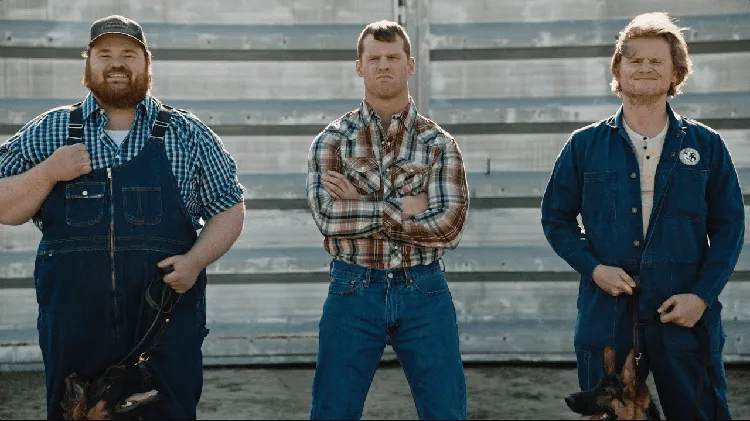 King of Suckers
Season 10 starts like any great Letterkenny season does – storytime with Wayne and Daryl. Over two and a half minutes of amusing one-liners and short stories bombard you until the classic theme song and logo hit the screen.
Some of the boys sit around discussing some of their favourite donnybrooks, which is a perfect set-up for having the rough cousins of Kay's former boyfriend come to town to fight with the boys.
A beautifully choreographed fight scene takes place that has become a mainstay of the show. It's part fighting and part dancing. After the brawl, the boys have some celebratory beers, and we see Shoresy sharing a hot tub with Cassie and Tassie.
We learn that Rosie and Katy are now working as representatives for Tanis' new endeavour. The new name of Tanis' energy drink is Scodude, just because she enjoys stirring the pot.
Dealership
Episode two starts with the familiar scene of the main four characters sitting around drinking and deep in conversation. The episode also features fan favourite McMurray, as he and Wayne get into some dickering. Wayne is looking at getting a new truck and brings in McMurray to help him get the best deal he can.
Marie-Fred works at the dealership Wayne and McMurray go to, and the awkwardness and tension are felt almost immediately. While the truck-buying process continues, a Caesar building contest occurs at MoDean's.
It is judged by the town's best and only auctioneer Jim Dickens and his gaggle of auctioneer buddies. The main four groups of the locals compete to make the tastiest beverage, with the winners being able to drink free for the night.
The episode seamlessly goes back and forth between the dealership and the Caesar-making contest. After consuming multiple Caesars, the judges declare a tie between the four groups, so Gail exclaims that everyone can have one complimentary beverage to celebrate the end of the competition.
Wayne shakes hands with Marie-Fred and leaves after closing the deal. Wayne and Rosie share a nice moment to end the episode and leave us wondering what's happening between the two.
Dyck Meat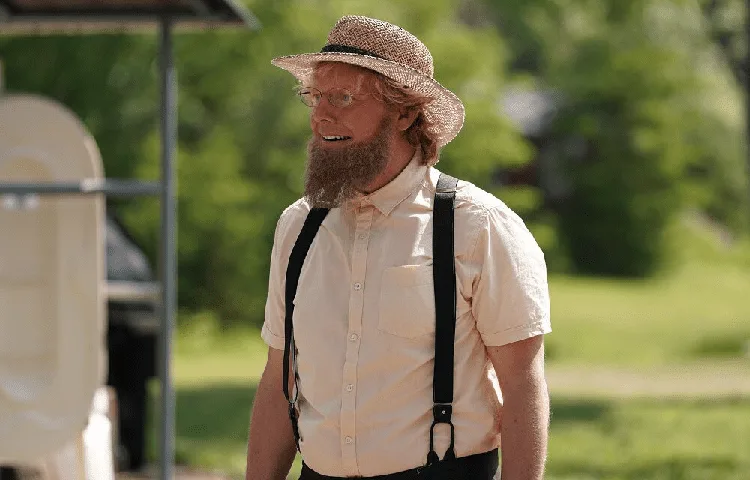 The third episode begins with Wayne, Squirrely Dan, and Daryl chatting in front of the round bar, with the latter discussing Katy's baked goods that Wayne finds annoying as he didn't get any.
Noah Dyck (played perfectly by Jonathan Torrens), the patriarch of the local Mennonite family, stops by to visit the three lads. Dyck invited the Hicks to a sausage party, which led to some juvenile humour.
While the sausage party goes on, which is just the three boys and Noah, some intense video game battles occur between Jonesy, Reilly, and the skids. The hockey bros do not do well with losing and blame the skids' "home-ice advantage," so they move the competition to their territory.
The move does nothing to help their chances, and they lose again before throwing a hissy fit. But in the end, they bury the hatchet and go on their separate ways. We meet the rest of the Dyck clan, who make some jokes about making Dyck cheese next.
Prostate
It's medical time in episode four as all the men of Letterkenny receive physicals. We start with the familiar and welcoming site of our main four characters conversing around the produce stand.
We learnt that the old doctor in town, Dr. Rutherford, has retired, and there is a new doc who wants to schedule a meeting with Wayne. Wayne heads down to the new doctor's office, where Pastor Glen works behind the desk and the Coach in the waiting room.
Big T rolls in and gets called into the doc's office. He comes out to alert Wayne and Coach that the doc suggested that he get a prostate exam.
We then cut to Daryl sitting down very gingerly and having a quiet discussion about opening up a new file with the doc. The rest of the men in town start to feel fearful of meeting the new doc and his plans for them.
Tanis and Shania come into the doc's office and listen to the fellas' fears about getting the exam done. The two women then vividly discuss what is involved in a pap smear and that they shouldn't complain about one finger. We finish the episode with the men taking a deep breath and heading to the doc's office before heading to the bar for a post-exam beverage.
VidVok
Episode five is heavy on the hockey and the laughs. We start at MoDean's with McMurray, Mrs. McMurray, and Gail talking booze and sexual innuendos. This trio of characters don't often share the screen, but it should be happening more, as they have deep chemistry when it comes to being sexy and weird at the same time.
We meet up with the Skids talking about their DJ group 2Cock Chakur with their former girlfriends who are now into the Hockey Players.
The girls tell them that having 20,000 followers on Soundcloud doesn't mean anything anymore. Roald and Stewart look for help from Katy and Rosie, who tell them it became famous on VidVok, clearly a take on TikTok.
As the two skids craft the ultimate VidVok video, the Zamboni driver at the area gets ill, and Wayne takes over. A fight outside the arena erupts with Shoresy, Wayne, and Axe taking on members of the Quebec Hicks. We also learn that Tanis is shipping Shoresy to her cousin's AAA team.
The skids learn that their videos aren't as good as they thought they were and get blasted by Katy for doing illegal things that could damage the Letterkenny youth who follow them.
Meanwhile, Jonesy and Reilly are killing the VidVok game and hoping that success transfers to all of their social media platforms. Wayne looks to take on the Zamboni driver role permanently.
Sundays are for Picking Stones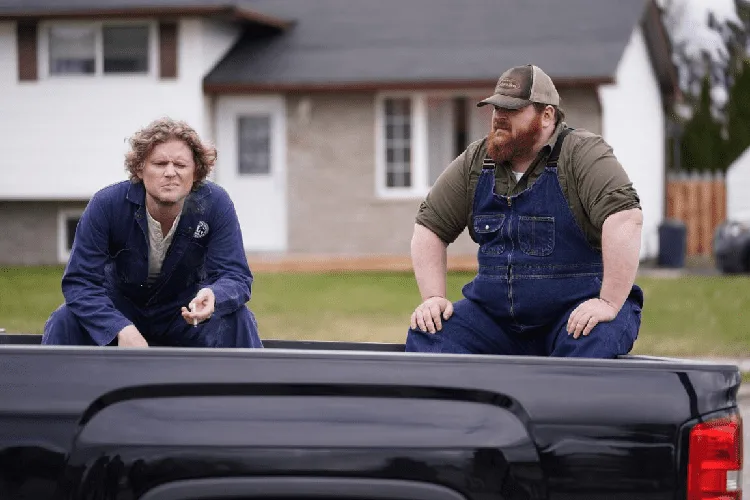 The last episode of the tenth season sees the Hicks drinking beet at the produce stand when their friend Alexander strolls up to them with his bike and tiny trailer in tow.
Alexander explains that his brother is getting married and that he's planning a Buck and Doe. He politely asks if the Hicks want to attend the $25 steak dinner event.
Katy comes back to the produce stand after hanging out with the Skids and meeting a new dancer who has some moves and announces that Wayne has mail with the wrong name, Wade. The gang joke about this at length before remembering it's Sunday and that Sundays are for picking stones.
Jonesy and Riley confront the Skids and try to hit on the new dancer. The two then explain to the Skids how they will build a larger VidVok fanbase than them. The McMurrays are having a yard sale since they believe that Saturdays are for picking stones.
The Hicks continually call everyone they run into by different names as they all agree to pick some stones. The end of the episode sees Shoresy taking a pit stop right in front of the Sudbury sign. As the shot closes in on Shoresy, the camera pans, and we get a side profile of his face!
FAQs
Question: Where is Letterkenny Filmed?
Answer: Letterkenny is set in the fictional town of Letterkenny but is shot in Sudbury, Ontario.
Question: How Long has Letterkenny Been a Show?
Answer: Letterkenny started as a YouTube series in 2013 and was picked up by Crave in 2015. The first episode aired on February 7, 2016.
Question: Who Created Letterkenny?
Answer: Jared Kesso originally created Letterkenny. It was later developed and written by Kesso and Jacob Tierney. Tierney has also directed all 67 episodes.
Question: How Many Seasons of Letterkenny are There?
Answer: There are currently ten seasons of Letterkenny, with an eleventh in the works. The tenth and most current season hit Crave on December 25, 2021.
Summary
That is a wrap on Letterkenny season 10, and I have to tell you, this latest installment really impressed me. I fell in love with this show when it first debuted in 2016, but after the first five or six seasons, I started to get a little tired of the jokes and plotlines.
But this season gave the audience something new—less of the same formula that found them success and more storytelling. The razor-quick dialogue is sharped even further than I thought possible. All of the new characters bring a fresh and expansive presence to the show.
I would 110% recommend watching the newest season if you haven't already, and if you were like me and stopped watching, give it another chance. It wholeheartedly deserves one.
Looking for more interesting readings? Check out: