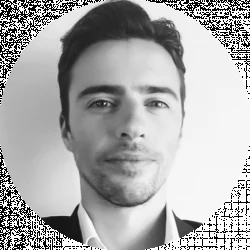 Latest posts by Roman Vogdt
(see all)
Why Jane the Virgin is so much better than its title would lead us to believe and what other shows you may love along the way.
No one cared about Jane the Virgin when they heard the title. American critics were even more suspicious of the show when they discovered the plot. It was so bizarre that it could only be a bad soap opera. But time puts each show in its place and Jane the Virgin has been breaking down prejudices for five seasons since it landed on American television.
We can't blame those who were frightened by the premise. It didn't look too good for a show about a girl, Jane Villanueva (Gina Rodríguez), who is mistakenly inseminated during her visit to the gynecologist. The icing on the cake is that she's engaged to a policeman, carrying a sterile playboy's child due to cancer, and on top of that she's a virgin.
Some viewers may not have been against the premise by default, but it never hurts to know that Jane the Virgin is a little gem, the kind you don't expect and that it's a sea of charm and entertainment.
The stereotype as a virtue
Using clichés to your favor, and doing it oh so well
The advantage of Jane the Virgin is that she functions in accordance with the soap opera clichés but understands the absurdity of flying over the most iconic soap operas in history.
Therefore, Jennie Snyder Urman, the creator of the show, has three aims: that it works along these lines, that the most critical viewers have fun with the meta-television atmosphere and that the characters work beyond their possibilities.
This implies that Jane has to waste charisma (which she does) and that we have to believe her story no matter how stupid it is (and we do). The triangle formed by the playboy Rafael, who is also her boss in the hotel where she works, and Michael, her fiancé who is investigating a crime in the hotel, has to work (and it does). In addition, each of the dynamics, especially those of the soap opera, must be closely tangled together (and they are).
The sense of humor and the warm approachability allows Jane the Virgin to be hilarious even if it's an Americanized soap opera meant to be aired just once a week.
And sure, we often forget don't value the excitement and tension, until suddenly an old lover appears, someone is kidnapped, someone suffers from amnesia, a psychopath or an evil twin appears… That's right, that's the level we're talking about here.
Pregnancy and motherhood
More than just a fun-loving American soap opera. This one goes deep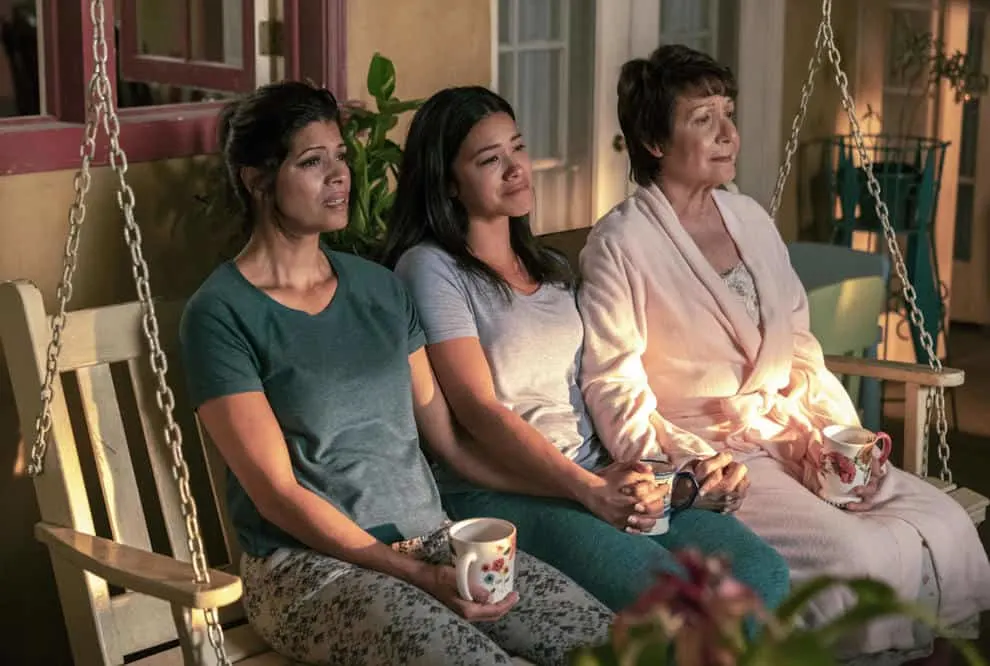 At the beginning of the show, there's some doubt as to the longevity of the project. How can they endure a love triangle for so long? How can they endure the murder investigation at the hotel?
Well, because Jennie Snyder Urman uses these great soap opera twists to spice up a very recognizable human drama with some hefty comedy.
It's dishonest to think of Jane the Virgin only as a superficial soap opera when you go deeper into the emotions of those involved and the issues she deals with. So anyone interested in motherhood and the concept of family will find a gentle dissection in every step along the way.
Writers do not hesitate to talk about the possibility of abortion, the possibility of complications during pregnancy, or the inevitability of creating a family just by having a child.
This family concept goes beyond the traditional model that allows us to see Jane the Virgin as a happy place, a household show where one can feel comfortable between madness and insanity.
The great contribution of the narrator
Enjoy the ride with much more than you'd expect
Many fans could surely argue that Rogelio de la Vega (Jamie Camil), a soap opera actor who is part of the plots, is the highlight of Jane the Virgin's comedy. But suddenly the narrator appears and we realize that the whole thing is one heck of a gem.
The narrator (Anthony Mendez) is yet another fictional character, reminding us in each episode that we are watching something senseless, and with scriptwriters who change their role.
Sometimes he lies to us, sometimes he draws graphs on the screen to understand the plots, sometimes he shows us montages, and sometimes he lets us drop bits of information that are crucial to the plot.
This narrator is the piece that shows that Jane the Virgin knows how to move naturally between homage and parody because it's a reminder that brings this point even further into the picture.
Latin United States
And, to top it off, Jane the Virgin serves as an example of the Latino culture in the United States. Many times we are left with superficial elements (characters with last names but no Latino connotations anywhere else) or prejudices (the gang wars we see in the police shows) but here we can see the diversity of the fastest-growing community within the country.
Not only can we see both sides of the same coin (Jane is humble, Rafael is a rich businessman) but also the importance of religion in their community (Jane is a virgin because her grandmother is a devout Catholic), their Spanish nature on a daily basis (grandmother only speaks this language while Jane and Xo speak much more English) and such current situations as the possibility of living all your life in a country filled with difficult situations (something Ugly Betty had already discussed).
If you want more and you don't know exactly where to start, check out our following recommendations, that we chose very carefully (and lovingly) for you:
Unbreakable Kimmy Schmidt
Drama and comedy merge into one powerful voice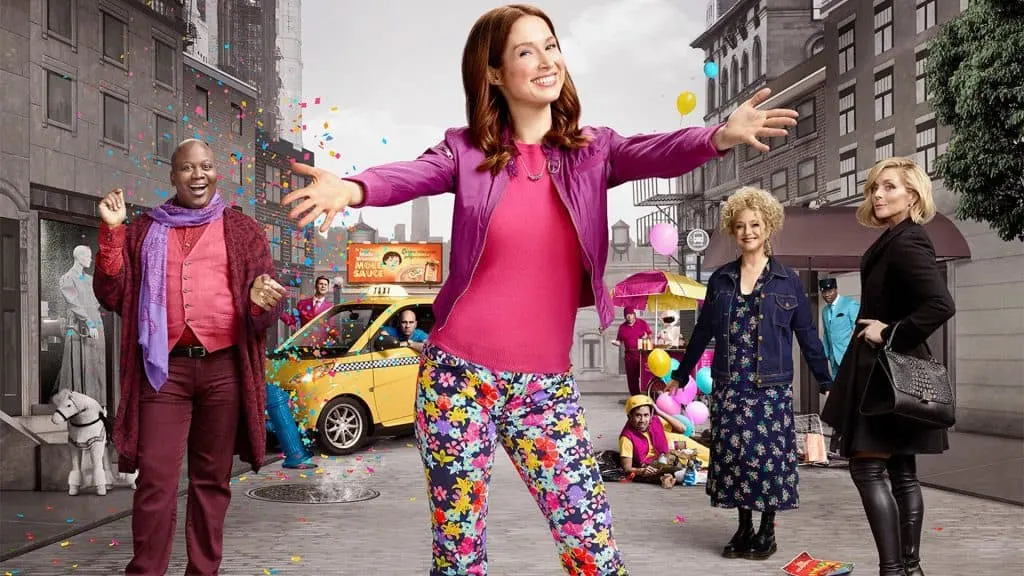 In this vortex of modern-day shows, in which we devour chapters beyond our means, it's very common that some little joys are lost on us.
Sometimes, we end up just watching the most famous shows so we can occupy conversations and not those ones, that perhaps, could become our favorite show. Let's not whip ourselves: you can't see everything. And all that hard scrolling on Netflix can be harmful to your health!
Among those underrated shows, Unbreakable Kimmy Schmidt shines with its own light. Created by Tina Fey and Robert Carlock (who came from working together on Saturday Night Live and 30 Rock), it's capable of telling a disturbing story without ever losing its smile.
A tragicomedy driven by absurd humor and conducted by a group of unique, outrageous, and completely crazy characters. The story is about a woman, Kimmy Schmidt herself (Ellie Kemper), who has spent fifteen years living locked up in a bunker and finally sees the light of day.
How she assimilates the new world – technological, social, and political changes – and how she overcomes the trauma of that kidnapping – where there was no lack of sexual abuse by a supposed Reverend (Jon Hamm) – will become the focus of a story that moves forward with a charismatic frustrated actor (Tituss Burgess), a woman who fights against gentrification with violent tendencies (Carol Kane) and another upper-class woman who begins to know herself after having been for years the woman vase (Jane Krakowski).
Kimmy always carries a smile with them, although she ends up assuming that sometimes that smile is just a protective measure. That she is unbreakable, but not as much.
The Good Place
Discovering your both sides with plenty of talent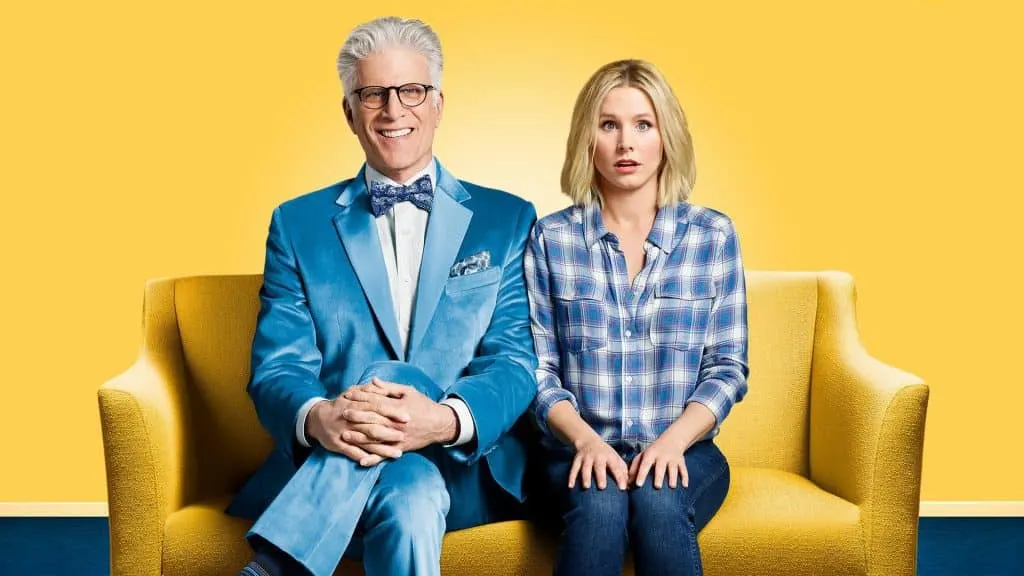 Usually in fiction when they expose moral issues that define humans as good or bad, they do so through drama; with circumstances that drag the characters into the most dramatic philosophical debates possible.
The Good Place (original NBC show that can also be seen on Netflix) revolves around this debate, positioning the characters in the most extreme situations possible with a good dose of humor.
The Good Place, which premiered in 2016, rests on six main characters, and a plot full of philosophical references and absurd jokes that gladly collide to become one of the most intelligent productions of our time.
But, what is the show about?
After being fatally hit by a truck, a woman named Eleanor (Kristen Bell) wakes up to discover that she has entered eternal life. But when she asks her mentor, Michael (Ted Danson) where she is, he tells her that she is in the "Good Place" because of her good deeds as an environmental lawyer and her work with poor people.
Eleanor realizes that a misunderstanding has led to her being mistaken for someone else with the same name because she's not a lawyer and has never been kind to anyone.
Trapped in a world where rudeness is forbidden and where everything is always pleasant, Eleanor must find a way to adapt to her new life, since her entry into the "Good Place" has caused disruption since her arrival, and thus avoid being sent to the "Bad Place" a place described as terrifying.
Sweet Magnolias
Focusing on real feelings and emotions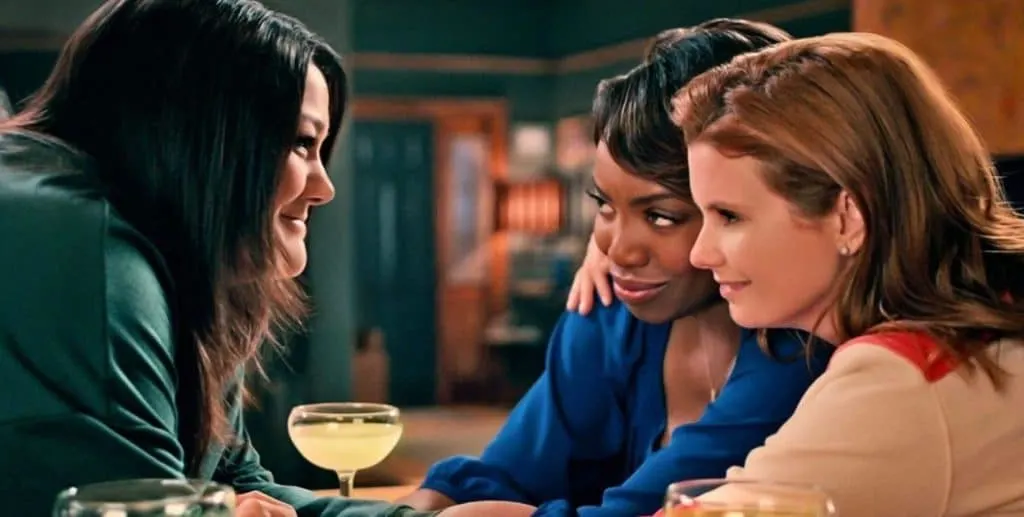 Netflix once again bets on a female cast (and exclusively female themes), to create an intriguing look at diverse topics in Sweet Magnolias, the new show that aims at camaraderie among women to reflect on loneliness, motherhood, and emotional isolation. With its air of sweetened melodrama, the program is much more than it may seem.
Sweet Magnolias is the new buzz. In the late nineties and long before it became mainstream, HBO bet on a female cast to play universal themes from a contemporary and attractive perspective.
Sex and the City became an audience and critical success, which managed to break the old idea that arguments based and sustained on female characters could never be really popular. But the program not only marked an era, but it also changed the perception of women and their dilemmas.
Netflix's new show has some of the intimate, extravagant, and moving similarities to that first great experiment on the female universe.
But while Carrie, Charlotte, Miranda, and Samantha were touring a radiant New York in the midst of often pretentious luxury, Netflix's experiment is much more interested in showing a realistic and much closer version of friendship between women. Particularly the way in which the complex inner female world can reflect universal emotional ideas.
Never Have I Ever
Beyond "cosmetic" diversity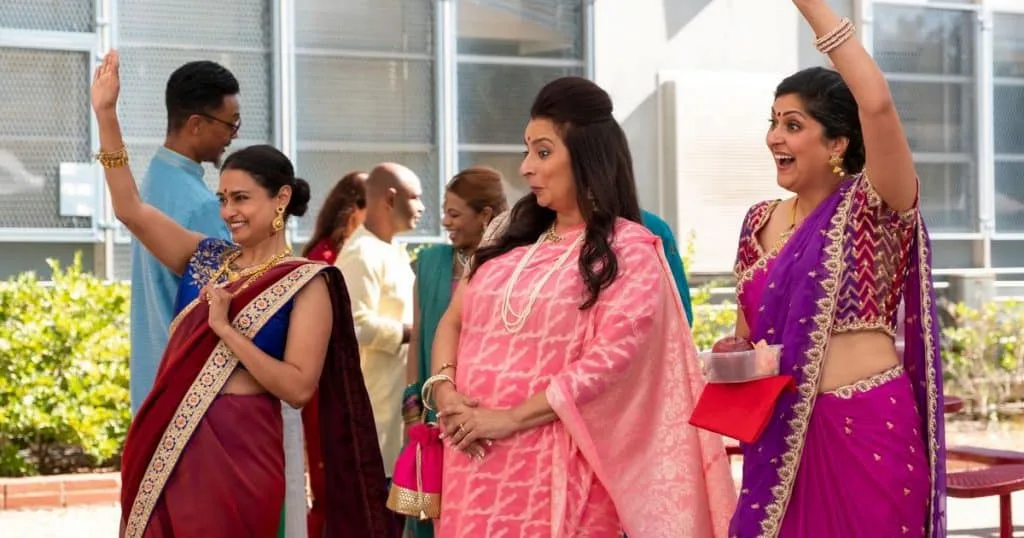 Again, if there's one thing Netflix knows how to do, its teenage TV shows. And Never Have I Ever shows, that if you have the right elements, the recipe for good fiction is guaranteed.
And girl, are their elements. Because we can start from the fact that it's Mindy Kaling's new dramatic comedy, the veteran writer and actress who has been hogging the spotlight since The Office. Kaling pours into this show loads of experience as a screenwriter and as an Indian immigrant girl growing up in the United States.
The young Maitreyi Ramakrishnan debuts as Devi, a brilliant teenage student willing to conquer the world and her school after a fateful season that includes the death of her father Mohan (Sendhil Ramamurthy) and paralysis that left her temporarily in a wheelchair. The cast captained by Ramakrishnan includes Poorna Jagannathan as her mother Nalini, Richa Moorjani as her cousin Kamala, Jaren Lewinson as her studio nemesis Ben, Darren Barnet as her crush Paxton, Lee Rodriguez and Ramona Young as her best friends, and tennis player John McEnroe as Mohan's narrator and idol.
Throughout the ten episodes of the show, Kaling explores a mixture of anguish and mourning in a time of life when the priority (at least for our protagonist) is to lose her virginity, go to parties and, at the same time, pass the course with flying colors.
FAQs
Where was Jane the Virgin filmed?
The entire show was filmed at Manhattan Beach, California.
How many seasons does Jane the Virgin have?
The show has 5 seasons. The last episode was aired on July 31, 2019.
How many episodes are there?
On April 2, 2018, the show was renewed for a fifth season. The fifth season was the last in the series and it took it to 100 episodes.
Is there going to be a Jane the Virgin season 6?
Technically, neither. The network already announced that the fifth season is the final installment of this series and is working on a spin-off of sorts.
What is Jane the Virgin's best-rated episode?
The top-rated episode of Jane The Virgin is the show's finale. Jane and Rafael prepare for their wedding, but they are about to receive some shocking news from Jane's parents.
Brief Summary
Sometimes we sit down and wonder if there are shows out there that resemble almost entirely the one we just saw. Well, maybe not entirely, but there's always something out there that goes along with the feelings left by the preceding show.
However, it's true that a show as sincere and direct as Jane the Virgin can be harder to find. Don't you worry, though, because if you follow our advice, soon you'll feel like you're in a big and warm hug again.
Personally, we recommend starting with The Good Place or Sweet Magnolias to discover the latest trends. If you want something that perhaps fits better with our cultural diversity, Never Have I Ever will make you feel like home.
But let's not forget the first recommendation on our list, our dear and Unbreakable Kimmy Schmidt who will make you realize that not everything has only a negative side.
Choose where you want to start, because what really matters most is that you enjoy each episode and, of course, the incredible performances in each show. Oh, and make sure you have plenty of popcorn and… maybe a box of tissues!