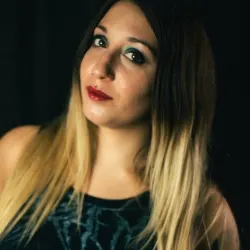 Latest posts by Stephanie Jensen
(see all)
Shameless is one of the most popular TV series right now. During its fourth season, the show was averaging 5.7 million weekly viewers.
The show centers around a family, where the father Frank Gallagher (played by Oscar-nominated actor Willian H. Macy) spends his free time drinking at bars. His oldest daughter Fiona (played by Emmy Rossum) takes over many of the family and household responsibilities.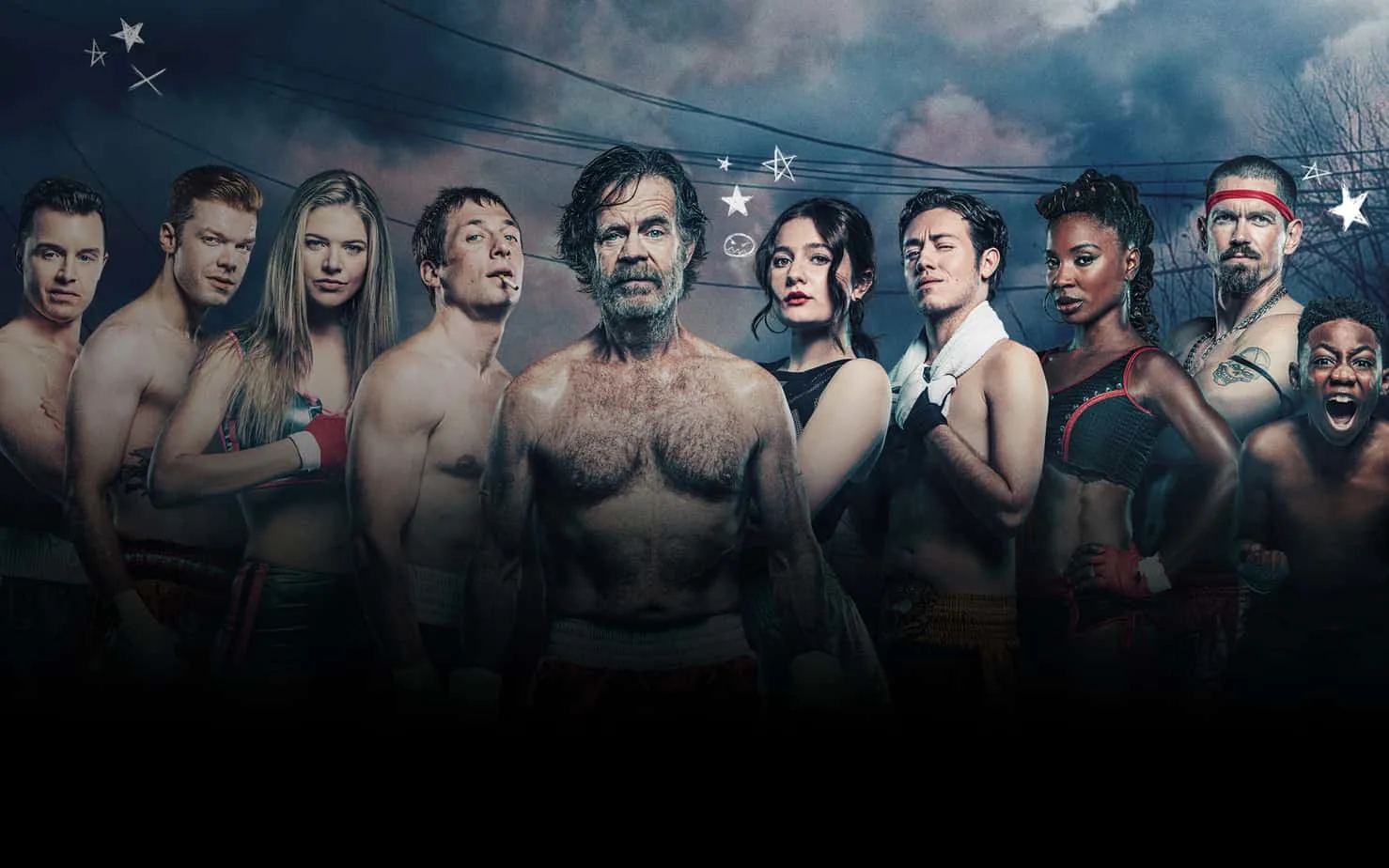 Shameless is described as a "dramedy" or a picture between a drama and a comedy. Viewers can see the hilarity but also the seriousness of the dysfunctional family. The series is based on the British TV show of the same name.
Shows Like Shameless
If you're addicted to Shameless, you should check out some other series that have striking similarities.
Shameless (UK)
This suggestion should be obvious! If you love the American version, you should check out the British one. The original series began in 2004 and finished in 2013.
While you see similar characters and storylines, there are some differences. For example, Fiona leaves after Season 2. Many Shameless (US) fans love seeing the origins of the show while also gaining a new perspective on the story and the characters.
Malcolm in the Middle
This show is a throwback for OG fans but still may be a newer show for younger audiences. Malcolm in the Middle premiered in 2000 and lasted for six years.
The show surrounds the character Malcolm (played by Frankie Muniz) who discovers he's a genius. The show has a similar dysfunctional family appeal since the rest of his family members aren't exactly geniuses.
This is also the perfect show for kids. Malcolm in the Middle features no substance abuse and criminal activity, making this a kid-friendly alternative to Shameless.
Weeds
Weeds centers around mother Nancy Botwin (played by Mary-Louise Parker) who earns her living by selling marijuana. But she isn't your typical drug dealer — she's a widowed mother of two sons and lives in an upper-middle-class suburban neighborhood.
As the show continued, the family became even more dysfunctional and Botwin started dabbling in more extreme corruption and even engage in criminal behavior. Even with these themes, Weeds has a similar intriguing and amusing tone as Shameless.
The show was controversial for its time — even though marijuana use is more commercial in some states, it wasn't as accepted when the series premiered in 2005.
Arrested Development
Arrested Development follows the Bluths, a wealthy yet dysfunctional family. The father of the household, George Bluth Sr. is sent to prison for committing a white-collar crime. The son has no choice but to keep the whole family together.
Overall, the family is a mess. The children are spoiled and the family lost everything. Even with these serious tones, the show is still hilarious.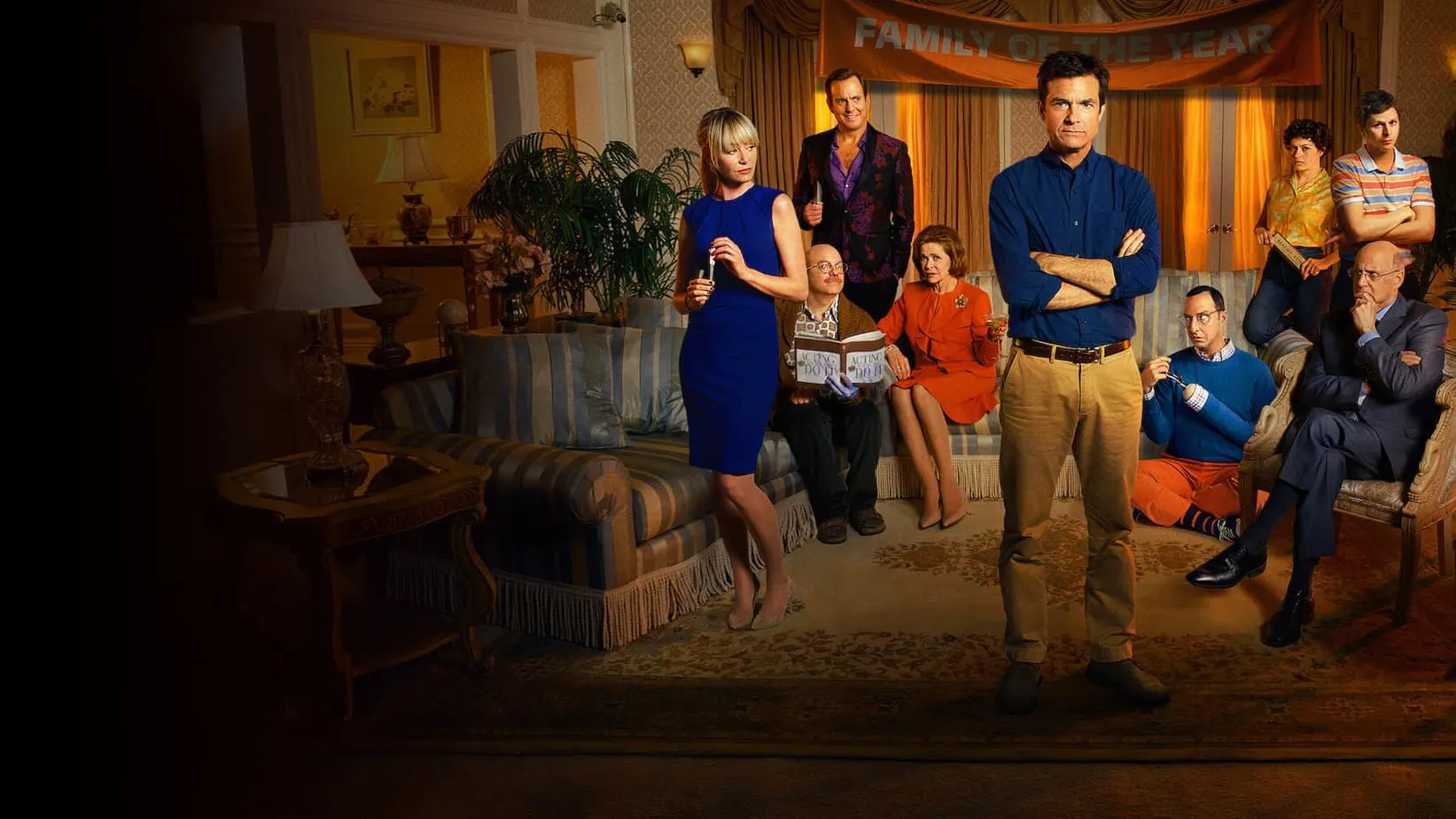 Skins
Skins is exactly what it sounds like — a show where the characters deal with love and sex. But the show is ultimately a tale of growing up. The show surrounds a group of teenagers who struggle with normal teenage issues: friendship, growing up, identity, and more.
While Skins is more of a drama, it still has similar comedic tones as Shameless.
Misfits
Misfits was a short series that first aired in 2009 and ended in 2013. The show surrounds a group of juvenile offenders who develop superpowers after getting hit by a thunderstorm.
While the story is very different from Shameless, the characters are very similar. They didn't do bad things because they're bad people, they were just in bad circumstances.
As the story unfolds, the characters became better people and use their powers for good. However, there's still plenty of reckless behavior in this show.
United States of Tara
Toni Collette stars in this dramedy about Tara, a woman with dissociative identity disorder (DID). DID is a rare disorder where one person has at least two personality states and often creates new identities for these different personalities.
This show is similar to Shameless for many reasons. Tara is a mom and wife, and her disorder interferes with her family relations. Her husband and children try and handle Tara's disorder as best as they can.
While the show has a serious tone, it's very heartwarming. The family is always there to support Tara and they work out all of their problems.
You're the Worst
You're the Worst centers around a couple, Gretchen (played by Aya Cash) and Jimmy (Chris Geere). Both are toxic and self-destructive people but somehow they make their relationship work. The show started in 2014 and recently ended in 2019.
Like Shameless, Gretchen and Jimmy are dysfunctional people who have a lot of love for each other. They hate others around them and bring nothing but chaos to their lives. However, Gretchen and Jimmy stabilize each other and find beauty in their unpredictable personalities.
Married With Children
Married With Children centers around the Bundy family who live a lower class lifestyle. They're in a constant state of failure and never have the best luck. The family also hates each other, taking a major turn away from the traditional heartwarming family sitcom.
The show stars Katey Sagal, Ed O'Neil, Christina Applegate, and Dave Faustino. This is one of the oldest shows on this list; it first aired in 1987 and ended in 1997.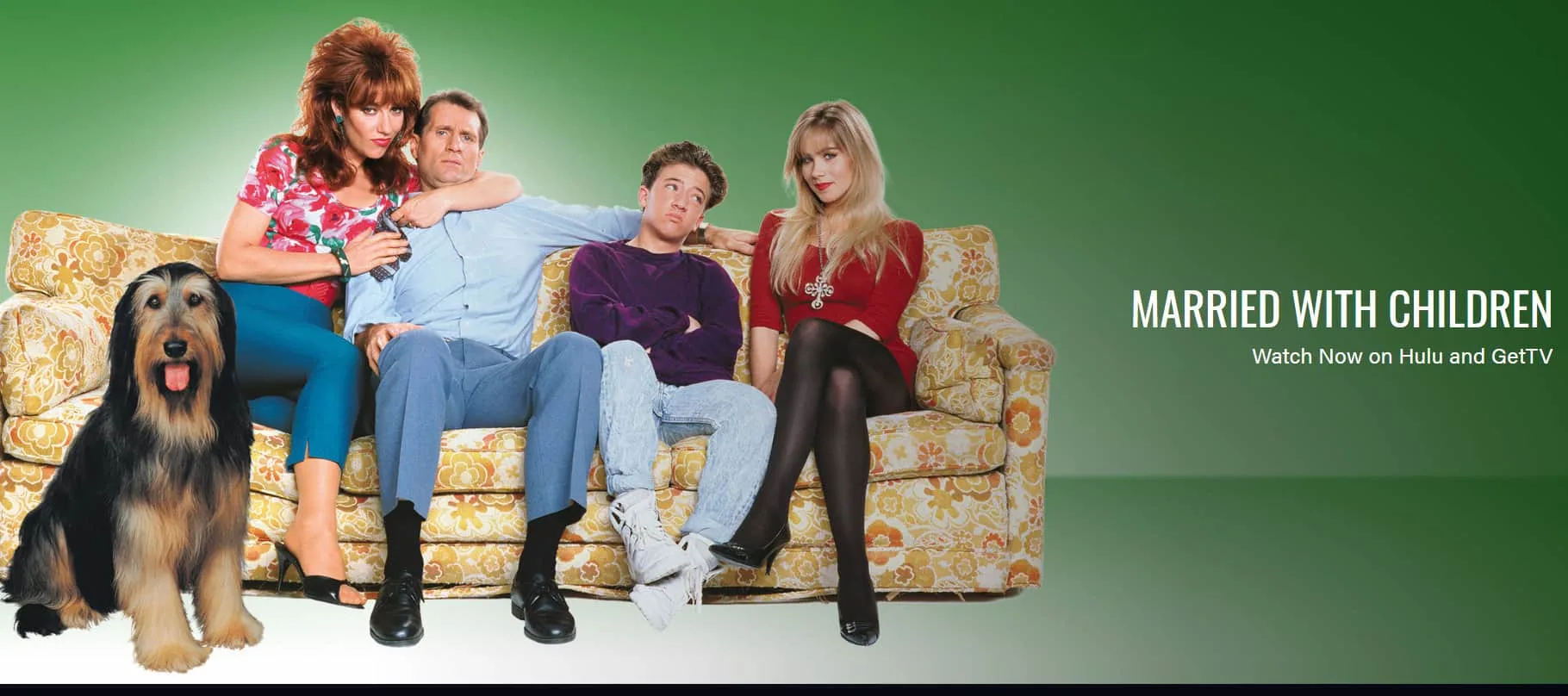 It's Always Sunny in Philadelphia
Often abbreviated as It's Always Sunny, this show centers around four egocentric individuals: Frank (Danny DeVito), his children Dennis (Glenn Howerton), Dee (Kaitlin Olson), and their two friends Mac (Rob McElhenny) and Charlie (Charlie Day). They're often referred to as "the gang."
The gang runs an unsuccessful bar and gets into all sorts of adventures. The most popular episodes include when Frank becomes the manager of a children's beauty pageant, the gang creates a musical, and the episode where the gang tries to discover who got Dee pregnant (she was a surrogate mother).
This show is recommended for those who love the raunchiness and bad behavior exhibited in Shameless. The gang consists of characters who are complete sociopaths who stop at nothing to get what they want. While the family dynamics between Frank, Dennis, and Dee are there, they're only prevalent in specific episodes.
Six Feet Under
Six Feet Under is a show that centers around two brothers, Nathaniel Samuel Jr. and David, who take over their father's funeral home business after he passes away. However, the family is always in constant conflict.
This show exhibits similar family politics seen in Shameless. The main difference is Six Feet Under doesn't have the comedic undertones. The show focuses on raw emotion, and the funeral home setting doesn't make the show anymore peachy.
The show was short-lived. It first aired in 2001 and canceled in 2005. While this show did gain some notoriety, it was largely underrated.
Eastbound & Down
Eastbound & Down stars Danny McBride as a former baseball star Kenny Powers. Even though he was a phenomenal baseball player, he's not the brightest crayon in the box and he tends to mess life up for himself.
This show is similar to Shameless because Kenny Powers is likable, even though he's dysfunctional. Viewers also gravitate to Shameless because all of the characters are also likable, even though they're not perfect. You secretly root for them, no matter how badly they mess up.
Californication
Californication centers around novelist Hank Moody. He's originally from New York and moves to California when one of his books turns into a movie. The show focuses on Moody and how he suffers from writer's block. Not only that, but he's an alcoholic and womanizer.
This show is like Shameless because you see a lot of the family dynamics. Moody struggles to raise his daughter, Becca, and still longs for his ex, Karen.
While there are plenty of humorous parts, the show does touch on real-life issues: loneliness, lust, self-loathing, and overall about an artist who's just trying to pursue his passion.
Orange Is the New Black
This became one of the most popular Netflix series for many reasons. One, it's based on the true story of Piper Kerman, who published a memoir with the same name about the year she spent in prison (even though the show has diverted a lot from the original book).
Two, you not only see the struggles of women in the prison system but get to know each character well.
While the shows have different storylines, you get both the humor and the harsh drama that both shows dictate. While the characters definitely have their flaws, you also see the good sides in everyone and you can't help but root for them.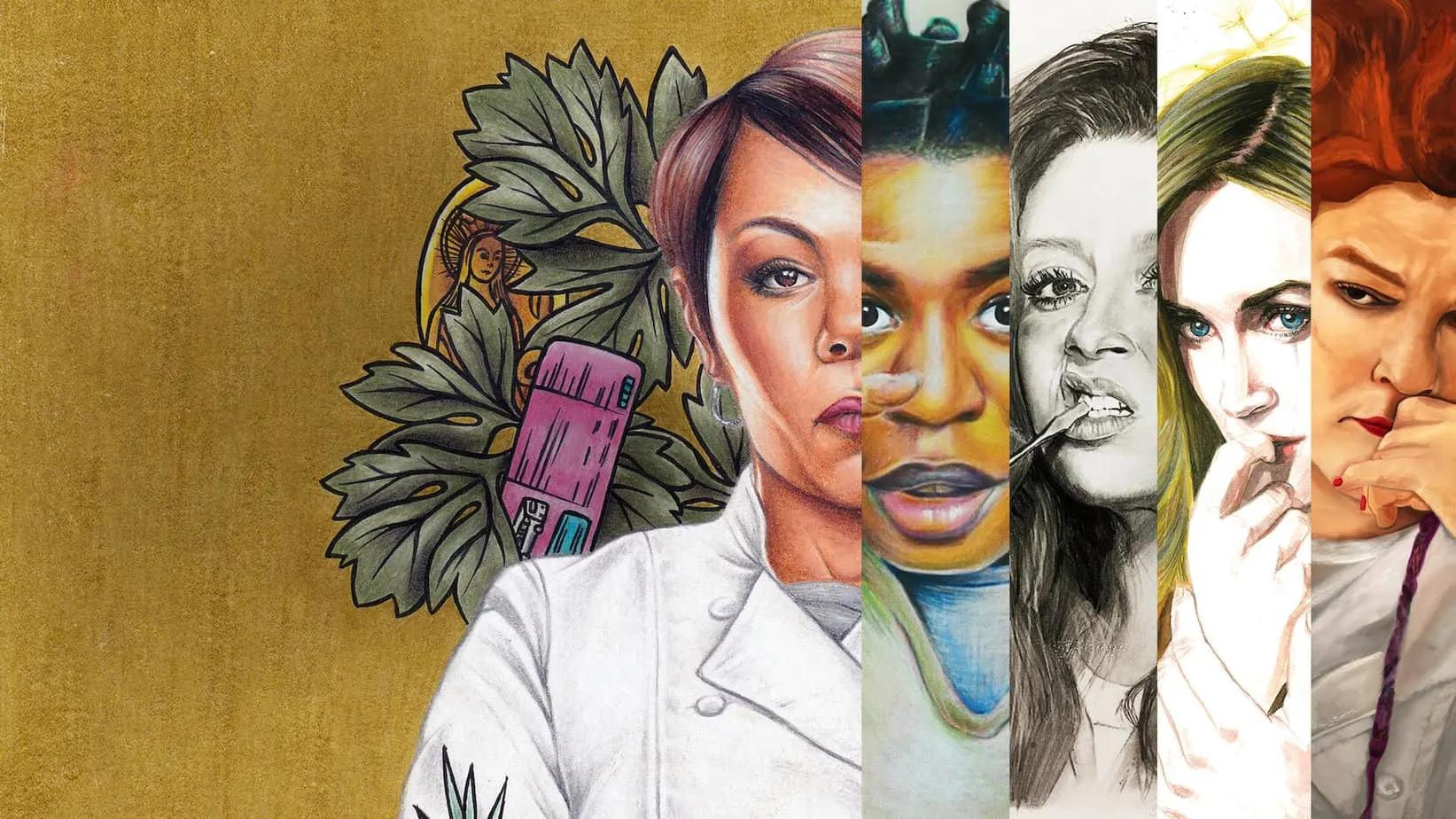 Animal Kingdom
Like Shameless, Animal Kingdom centers around a less-than-perfect family. But unlike Shameless, Animal Kingdom explores more tough and intense moments. It's an exciting show and will leave viewers at the edge of their seats.
A brief synopsis: Joshua "J" Cody moves to Southern California after his mom dies of a heroin overdose. He lives with his relatives, whom he finds out makes their living engaging in criminal activities, such as carefully armed robberies.
J soon realizes the Cody family is not only a threat to the general public but also to each other, and he quickly learns he has to prove his loyalty to them.
The show is relatively new — it first aired in 2016 and is still continuing today.
Sons of Anarchy
If you don't mind lots of craziness (and violence) then you'll love Sons of Anarchy. This show follows the Sons of Anarchy Motorcycle Club Redwood Original (though it's also called the Reaper Crew), a motorcycle club inspired by the Hell's Angels. The group engages in a thriving illegal arms business while they protect their town of Charming, California.
The main character, Sons of Anarchy heir apparent Jax, struggles to balance his life as a father and his life in the motorcycle group. Even with the group's lawlessness, you grow connected to Jax and the other characters. While this is one of the most violent shows on this list, Sons of Anarchy shows the balance between chaos and sentiment — as does Shameless.
Dexter
While this show doesn't center around a family, Dexter does show a unique story twist — by day, Dexter is a blood splatter analyst who helps solve murders, but by night, he's committing them. However, he only targets other murderers. The result is one of the most compelling psychological shows that ever hit TV.
While Dexter is more for true crime fans, there are similar themes as Shameless. Even though this show is dark, it does have some humorous moments. But if you're a fan of suspense (with some gore every now and then) then Dexter is the show for you!
Stranger Things
If you haven't watched this show yet, you're missing out! Stranger Things follows the disappearance of a young boy. From here, crazy supernatural elements occur. His mom, the police, and friends must confront the supernatural in order to save him. The show is set in the '80s, giving this show a nostalgic feel.
Even though the show is creepy, there's a lot of other aspects of normal life. The children grow older and you see them mature as the show progresses. Of course, you also see the family's struggle to make sense of what happened to their son. This is why Shameless audiences will also love this show.
FAQs about Shows Like Shameless
Do you have any questions about Shameless or these show recommendations? Here are a few FAQs that viewers commonly ask!
Who Should Watch These Shows?
Other than Shameless fans, these are great show recommendations for anyone who likes drama and dramedies. While some shows, such as Malcolm in the Middle, are suitable for children, always check the content of the show and make sure it's suitable for anyone under the age of 18.
Why Are These Shows Similar to Shameless?
Shameless is an addictive drama that is also amusing. All of the shows on this list hold the same entertaining and intense factors as Shameless. While some are funnier and others are more dramatic, Shameless audiences will enjoy all of these shows.
Where Can You Watch These Shows?
These channels and streaming platforms offer most of these shows:
Netflix
Hulu
HBO
Showtime
Amazon Prime
Always search these streaming platforms to ensure they offer these shows.
Are Any of These Shows Continuing?
All of these shows are canceled except for Stranger Things, Animal Kingdom, and It's Always Sunny in Philadelphia. While the UK Shameless is canceled, the US Shameless is still continuing.
Check Out These Shows Like Shameless
Shameless is one of the most popular TV shows today. If you already binge-watched this show and are looking for more, there are plenty of shows like Shameless that you can watch. All of these shows offer similarities in the theme of the show, the characters, the storyline, and more.
Are these show recommendations not enough? Don't worry, we offer more TV show reviews and lists. Check out more of the TV shows we recommend.
Further read: