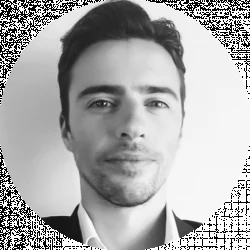 Latest posts by Roman Vogdt
(see all)
Shows Like Silicon Valley
A Comedy Masterpiece –
Continuing what "The Big Bang Theory" Started
Airdate: April 14th, 2014
Starring: Thomas Middleditch, T.J. Miller, Josh Brener, Marin Star, Kumail Nanjiani, Amanda Crew, Zach Woods, Matt Ross, Jimmy O. Yang
Network: HBO Max
 Silicon Valley is not only an auditorium full of geeks, techs, freaks, and nerds (if these terms are offensive for anyone, please take them as a compliment).
Mike Judge manages to imbue the show with great story-building personalities. All the beautiful-minded programmers are surrounded by maniacal and insecure gurus, multibillionaires without financial concerns, and lawyers who are "the other team in softball," if you get what I mean.
Everything is intertwined with smoothness and perfection worthy of HBO, which returns to comedy through the big door after the endearing but lukewarm attempts of "Bored to Death" and "Hung."
Considering all the ingredients, we have a fresh and appealing comedy for the general public; proof of this is its average audience rating, which has always been close to two million viewers.
Without foul, coarse, or offensive language, excessive sensual scenes, or nudity, Silicon Valley brings us back to another HBO, calmer and more serene, plainer and more folksy, where the exquisite taste in the scriptwriting is palpable. The series has managed to make the fauna and flora of Palo Alto accessible to all.
No need to read code to decipher their behavior, and in this manner, expanding a reduced niche to a broader general population, has become part of its success.
Many compare this season 1 of Silicon Valley to the early "The Big Bang Theory," but I think both comedies, despite having the technological element uniting them, do not have much more in common. Don't be surprised; the Big Bang Theory is funny, but Silicon Valley, In my opinion, takes the win.
Unlike the Warner Bros. and Chuck Lorre-produced show, it treats its characters as human beings and is thus much more realistic than its counterpart. The characters in this series are awkward, anxious, and bizarre in the right measure, so you're sure to have a great time watching it.
For me, the most lovable character in the series, without detracting from the work of the rest of the cast, is Donald 'Jared' Dunn, played impeccably by Zach Woods. The actor, who made his first appearance on "The Office," proves in Silicon Valley that he can be easily funny.
Jared, the head of the company's business plan, will steal your heart with any of his interventions. He adorably seems to cut off his voice, always worrying about Richard (Thomas Middleditch) and excited to belong to the group even though he is rarely taken into account.
Mastermind Mike Judge
If you ever watched and enjoyed MTV's Beavis and Butt-head or King of the Hill, then you should definitely watch Silicon Valley.
Mike Judge is the mind behind all of them. Like his previous projects, this series does not disappoint, winning several awards, including Best Comedy Series from the Critics' Choice Television Awards; it is probably his strongest work to date, perhaps because the inspiration for this one came from Judge's own experience as a programmer during the eighties in Silicon Valley, California.
Silicon Valley has been, for six seasons, one of the best comedies one could find on television. It is true that it reached a point where it could give the feeling of returning to the same ideas, but it never lost its characteristic freshness, a common evil in sitcoms if you ask me, and neither has it done so in the great final episodes of the series.
Other Shows Like Silicon Valley To Stream Now
Now that Silicon Valley has ended, with this great last false documentary that even includes hall-of-fame Bill Gates, we have time to delve into other great series that have inspired or been inspired by this great show.
Criteria For Recommendation
Great character development. In Silicon Valley, the plot intertwines with a great build-up on the different protagonists.

Comedy. Dry humor is always an easy bet and works wonders for most series.

Cultural reference, non-fiction styled shows. Pseudo-documentary-style shows, along the lines of The Office.

Good writing, great dialogues. Witty and well thought out, something that very much represents the style of Silicon Valley.
So, buckle up and sit back; these net shows, I guarantee, will make you overcome Silicon Valley and keep on enjoying good old OTT platform delight. Here are six other shows you should check out:
FRIENDS

: 1994-2004. On Netflix, these ubiquitous tv show is probably in my top 5 favorites of all time. It's a great adventure about a group of close friends living in NYC, with a great comedic element and six characters you will truly fall in love with.

Big Bang Theory: 

2007-2019. On CBS and HBO Max, this show took the flagship of this specific genre, nerdy sitcom well integrated with popular culture, resonating with all the 90s kids of the moment. Great cast, great humor.

Atlanta: 

2016. Available on Hulu Plus, this comedy-drama stars one of my favorite multi-talented people on the planet: Donald Glover, a rapper in real life, aside from on the screen. It puts the weight on current issues of trying to make it in the musical scene for Earl and his cousin.

Arrested Development: 

2003-2019. On Netflix, this show has a whopping 120 nominations and goes along the same lines of "dysfunctional family matters" as Modern Family would, but with a better outcome, in my opinion.

Freaks & Geeks: 

1999-2000. This gem was on Netflix, but now we'll have to look further. A very young James Franco and Seth Rogen star this high school comedy-drama that has inspired future series all throughout the 2000s.

The IT Crowd: 

2006-2013. if you enjoy British humor, this is probably the British counterpart of Silicon valley in some ways. Purely comedy, it delves into a group of IT tech support workers at a large corporation. Rings a bell yet? On Netflix.
FRIENDS
I'll Be There For You
Friends is one of the best series in the world. That's something that can't be disputed. The data confirm it: Netflix has paid 100 million dollars to broadcast it for another year, and that can only mean that it is very popular.
But, in this case, numbers remain small to explain the phenomenon that this series from the nineties represents. There are two types of people: those who say they haven't seen Friends and get murderous looks and those who dislocate their necks when they listen to those people.
Twenty-four years later, Friends is still a topic of conversation. Millennials have come to accuse it of being sexist and homophobic but, for those who have grown up with it, we have been able to see strong and independent women in their jobs and several homosexual characters that do not meet the typical stereotypes.
In fact, many comical situations arise from the narrow-mindedness of those who do not understand certain lifestyles.
The cast is a perfect pick: Matthew Perry, Lisa Kudrow, Courtney Cox, Jennifer Aniston, Matt Leblanc, and David Schwimmer create chemistry on screen that is nothing like I've ever seen in sitcoms that have tried to come close.
What FRIENDS teaches us is that humor is key to everything. It teaches us to laugh at everything, including ourselves. A must-see.
Big Bang Theory
Bazinga!
Fourteen years have passed since the premiere of The Big Bang Theory back in 2007, a somewhat peculiar series that has now become a fan phenomenon and, why not say it, a cult series.
After eight seasons on the air and a long list of nominations and awards won uninterruptedly from 2009 to 2014 (to name a few, several awards for Best Television Comedy and several others for Best Lead Actor in a Comedy Series for Jim Parsons), the series has not lost any of the spark and level of geekiness with which it began.
Chapter by chapter, it refers to symbols of popular geek culture: movies and series like Star Wars, Star Trek, Firefly, video games like Halo, Age of Conan, Sheldon's mythical t-shirts of the superheroes Flash, Green Lantern, Shazam, etc.
Not to mention cameos by Stan Lee, Stephen Hawking, Leonard Nimoy, Nathan Fillion, or Charlie Sheen. And it's not only its geeky references that made it a successful series but also the affection we have come to feel for their characters over the years.
At the beginning of the first season, we meet its main characters: Sheldon Cooper (Jim Parsons) and Leonard Hofstader (Johnny Galecki), two doctors of physics who work at the University of Pasadena and who also share an apartment.
One day they meet their neighbor Penny (Kaley Cuoco), a waitress trying to become an actress, but without much success.
The main cast is completed by Howard Wolowitz (Simon Helberg), a Jewish engineer, and Rajesh Koothrappali (Kunal Nayyar), an astrophysicist, both co-workers and fellow nerdy companions of Sheldon and Leonard.
Atlanta
Paperboi
"Atlanta is art that presents itself as art rather than, like so much television, sneaking into the gallery through the door labeled as entertainment." With assertions of this style, collected in the review that Slate made of the second season, is how the specialized press in the United States has received Atlanta: Robbin' Season, the continuation in 2018 of the "comedy" that Donald Glover created for FX in 2016.
Atlanta is one of those independent and less-known series (admittedly, not that it appeals to the general public) that deserves to be discovered. Although, yes, it is not a series that is particularly easy to present or recommend.
In the new season, Earn (Donald Glover), Alfred/Paper Boi (Brian Tyree Henry), Darius (Lakeith Stanfield), and Van (Zazie Betz) will continue to navigate and try to launch Paper Boi's career and get out of poverty in the convulsive and surreal Atlanta.
This one might be a stretch if we consider the genres of the rest of my recommendations, as it is often hard to fit into other categories. But I do think it has a certain essence that makes it fit in with the best series of the decade, and definitely, one that is hypnotizing and unsatiable to watch.
An aspect that would not be possible without the absolutely spot-on work of Donald Glover, his brother Stephen and Hiro Murai, who directs seven of the eleven episodes of the season. As heads of the series, they have marked a splendid roadmap and managed to endow a certain uniqueness to the whole franchise.
Arrested Development
Get Arrested Or Go Home
Arrested Development appeared in 2003 produced by Fox. It is a comedy created by Mitch Hurwitz about a wealthy family that runs into serious conflicts when the father and owner of the family company are arrested.
The family is a walking eccentricity. There is supposedly only one normal son (Jason Bateman), who will try to take the reins of the company, get his dad out of jail, and "keep the family together."
The series was canceled in 2006, having three seasons aired. But fans demanded its return, so Netflix picked up the project, and now we can enjoy a fourth and fifth season. Even if they don´t live up to the previous seasons, they don't take away from the show's overall quality.
For those of you who haven't seen Arrested Development: Do it; it's never too late. It's hilarious. It's smart, sarcastic, and hides a social critique that is possible to make fun of.
Freaks & Geeks
Smooching And Mooching
And why is it worth claiming now a series that aired unsuccessfully in the United States between 1999 and 2000? Well, because, when I came across this gem in the Netflix catalog, I understood how much this explains modern Hollywood comedy.
Not only was Paul Feig there as a creator, the director of Bridesmaids and Ghostbusters, but this short-lived series was a breaking point for the career of Judd Apatow, executive producer, and screenwriter of the series. Just look at Apatow's subsequent career as director of Knocked up, Forgetting Sarah Marshall or Stepbrothers. 
The IT Crowd
Have You Tried Turning It Off And On Again?
The IT Crowd follows the three members of the technical support department of a large company. From their small office in the basement of the building, Roy and Moss respond with frustration and weariness to the computer queries of the workers on the upper floors.
Under the supervision of Jen, the new head of their department, a person with zero qualifications for the job. This constant back and forth gives some of the most hilarious moments on television.
Its delirious plots mix satire of business management and commentaries on social life, relationships, and new technologies -which are still valid 15 years later-, with absurd and ridiculous situations. The only flaw The IT Crowd has is that it's over before we know it.
This British series is a comedy classic loaded with phrases, scenes, and episodes that remain engraved in our minds, like the one in which Moss tries to solve the problem via email in the first season. Impossible to forget "This is the Internet," the wheelchair episode, the dinner at Jen's house, the smokers… and I could go on. If you haven't seen it, don't miss it, and if you have, watch it again, because it will make you laugh until your stomach hurts.
FAQ
Question: What is Silicon Valley?
Answer: If there is a place to be called the 'mecca of technology and geekdom,' it is Silicon Valley in California. So much so that the origin of its name (Silicon Valley) comes precisely from the rapid flourishing of companies dedicated to computers and electricity that took place here during the 80s.
Question: Is Silicon Bali the Same Thing?
Answer: Silicon Bali is a similar referenced place in Bali that is turning into the new hub for digital nomads and business entrepreneurs that wish to get away from fast living
Question: How Many Seasons are There in Silicon Valley?
Answer: A total of six seasons. It was finally canceled in 2019, but we have no conclusive theory as to why it was discontinued.
Question: Is Pied Piper Based on a True Company?
Answer: It is based on a data compression company, although there is no real company it might be representing. In the final seasons, there is a direct reference to the big tech giants of the real world.
Question: Where Was Silicon Valley Filmed?
Answer: The location is Palo Alto and LA, in California.
Shows Like Silicon Valley – Brief Summary
Even though we will not be getting a seventh season of Silicon Valley, the formula of nerdy comedy is a timeless and constant winner.
We see it from Big Bang Theory to what Freaks & Geeks could have been if it had been continued. And with Big Bang Theory AND Silicon Valley having finished, we'll just have to keep rewatching shows like them until the next big hit comes along.
Looking for more interesting readings? Check out: