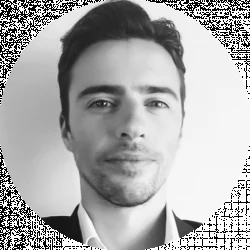 Latest posts by Roman Vogdt
(see all)
A New Queen In Las Vegas
Eat your heart out, Celine!
US Air Date: May 13, 2021
Starring: Jean Smart, Hannah Einbinder, Carl Clemons-Hopkins
Network: HBOMAX
HBO Max is just churning out good shows recently. And not just quantity, but quality, too.
This new show is finally a moment for star actress Jean Smart- often in secondary roles, to finally and very literally- shine. Emmy nomination perhaps, coming her way?
You´ll have to keep on reading and find out!
The actress has been having a BRILLIANT 2021. Not only did she make us all fall in love as Mare's funny mother in Mare of Easttown, but she is also the big star of Hacks playing the legendary Deborah Van Vance. Well deserved success for an outstanding actress and the main reason to watch Hacks.
Hacks is, in a nutshell, a very well-written satire about women portrayed in the world of comedy.
Jean Smart plays Deborah Vance, a legendary comedy monologist who has had her show in Las Vegas for decades. When her manager tells her that rumor has it that they are going to reduce the number of her weekly shows, she suggests that she collaborate with Ava, a millennial comedy writer, to update her show, because her jokes have become a bit stale.
Neither is happy with the situation, but neither has a choice. Ava's (Hannah Einbinder) aspirations were otherwise very different, but were cut short by a tweet she posted against a politician, which lost her job and earned her "cancellation" in her circle. Forced to work together, the series is sustained by the dynamic that is generated between the two from their differences, a dynamic that evolves as they get to know and learn to respect each other.
As in Grace and Frankie, the hit Netflix series with Jane Fonda and Lily Tomlin, in Hacks, we find many of the generational struggles of older people in a world that wants to displace them by younger models and, as in The Marvelous Mrs. Maisel, the comedy scenario and comedy itself are the objects that mobilize this whole story: between Deborah and Ava they will debate the very basics of what is a joke, what can be joked about, etc. If you are a fan of either of these two series, Hacks is for sure for you.
With two women as the main characters of this story, we already have a long way to go to give a feminist look to the series, but Hacks also takes care to show the struggles of these two talented women in a brutal and sexist industry. I especially highlight the eighth episode of the series, titled 1.69 Million, where Deborah gives an amazing monologue about what it's like to be a female comedian.
Lucia Aniello, the woman behind all this racket, is someone we should not lose sight of. She came on board the Broad City project when it went from web series to television thanks to a green light from Comedy Central. It was a group of inexperienced people who nevertheless managed to show something that no one else had put the spotlight on. And they succeeded. Now Aniello is continuing to take things by storm on his own, as evidenced by the success of Hacks.
Second season insight
HBO Max has renewed the show for a second season- not a surprise, after how the first season finishes in glam-style cliffhanger rage.
We will be delighted when 2022 comes around with new episodes of this beauty of a show.
Shows You´ll Enjoy If You Liked "Hacks"
Until then, you might want to keep on reading, if you're avidly looking for shows to fill the void Hacks has left, with that same drama of what happens when old age leaves us useless, comical interactions of young generations with old generations, then this list will find you well. All carefully minted to fit into a fine and exquisite paladar that enjoyed "Hacks".
Criteria for these recommendations:
Female leads
Interaction between new and old generations. The concern of becoming outdated.
Dry humor, sarcasm, and well-placed punchlines.
New up-and-coming shows, showcasing recent talent, not the biggest blockbuster hits.
Grace and Frankie:

TV Series from 2015. Jane Fonda (Grace) and Lily Tomlin (Frankie) are two old friends whose lives change when their respective husbands reveal they are gay and leave them to start their lives together.

The Marvelous Mrs. Maisel

: TV Series from 2017. Miriam Midge Maisel (Rachel Brosnahan) discovers an unknown talent for comedy. Midge will then change her comfortable existence on the Upper West Side to perform stand-up comedy.

I May Destroy You

: TV Series from 2020. After being sexually assaulted in a nightclub, Arabella is forced to reevaluate everything: her career, her friends, and even her family. As she struggles to come to terms with what happened, she also begins a journey of self-discovery.

Starstruck:

TV Series from 2021. Rose Matafeo stars as a millennial struggling with two jobs and will find out her life just got a strange twist when she realizes the guy she slept with last night is a Hollywood star.

The Kominsky Method:

TV Series from 2018.

Much along the lines of Hacks, it presents us with a fairly well-known former actor that passed retirement has started working as an acting coach. For more mature audiences but a blast to watch.

Silicon Valley:

Though it is a series that started back in 2014, it ran for 5 years and in my opinion one of T.J. Miller´s best performances. An endearing comedy about entrepreneurship.
Grace and Frankie
Rise Up Together
Jane Fonda and Lily Tomlin star in this story centered around two women whose lives are turned upside down when their husbands reveal that they are gay and are also a couple.
The series, nominated multiple times for Emmy and Golden Globe awards and premiered in May 2015, honestly and hilariously portrays the lives of two women who, after discovering that their husbands are gay, will have to find new meaning to their lives at the age of 80. The series talks openly about the life of the elderly and without stigmas, it makes visible many of their human needs, talks about loneliness, love, sex, and different situations they live in. However, the series is not aimed at an adult audience; on the contrary, it is a series that exudes humor, freshness, and youth.
About this production that will become Netflix's longest-running original series to date, Kauffman (FRIENDS) and Morris commented: "It's exciting, and somewhat satisfying, that our show about the challenges, as well as the beauty and dignity of growing old.
The Marvelous Mrs. Maisel
Honey, I Lost My Day Job
In late 1950s Manhattan, Miriam Midge Maisel (Rachel Brosnahan) is a young woman leading a conventional life. She has two children and is married to a man she loves and supports in his dream of becoming a famous stand-up comedian. She elaborates on the texts with which her husband tries to win over the audience every night. One day Mrs. Maisel will discover that she may be the one who has to jump on stage.
There is one visual aspect of this series that stands out above all others: the use of color. It is the way to reflect an era full of possibilities. It was the era of Minnelli's best musicals that stood out for their vivid colors (Broadway Melodies, An American in Paris).
In The Marvelous Mrs. Maisel, the costumes, photography, and production design perfectly reproduce that apparent welfare society through color, something we also see in the untouchable Mad Men. Both series coincide in giving a very sexualized vision of a pragmatic and egocentric society, perhaps closer to the individualism of the beginning of the 21st century than to that of the years of recovery after World War II.
I May Destroy You
A Chip In Her Shoulder
Heart chilling. Breathtaking from the minute you´ve finished the trailer. "I May Destroy You" develops a whole set of themes that are pertinent, relevant, and immanent to this 2020 as a historical moment. And not because of the coronavirus, of course. But because of a whole set of social concerns that have been brewing for some years and that in recent months seem more urgent than ever.
I suppose that, as happens with all good fiction, each viewer will draw different lessons from what they see. Each one will detect particular themes that appeal directly to him and that, probably, will have nothing to do with the themes that appeal to the one who has watched the same series sitting next to him on the same sofa. But, since this article is signed by me and no one else, here are the four reasons that I believe distinguish "I May Destroy You" as one of the most important series of 2020.
Michaela Coel, starring in the leading role, is originally a British writer and actress who began writing poetry and then dedicated herself to acting in the theater; she was growing in the audiovisual industry starring in fictions such as Black Earth Rising in 2018 for Netflix, with a deep social criticism. The summit in her career comes with this fiction, I May Destroy You, in which she is not only the creator and writer, but also the director, but that's not all, the series is based on her personal experiences.
Starstruck
London Nightlife
In this suburb London scenario, Jessie (Matafeo), a young woman suffering from the imminent change of decade (her thirtieth birthday is just around the corner), who moved from her native New Zealand to the United Kingdom for a relationship, and ended up without a partner is juggling two jobs that barely get her through the month. In the midst of a New Year's Eve party, she meets Tom (Nikesh Patel), a famous actor with whom she spends the night without recognizing him. The next day, reality sets in, but Jessie doesn't seem to mind.
While Matafeo and Snedden's script occasionally falls into certain stereotypes (the exasperating good-hearted roommate, the group of friends who fall in love when they meet Tom, the passing of the seasons to divide the stages of the romantic relationship), the series is so natural and bearable that, at its conclusion, the need for the second season, which is already underway, is urgent. And while Tom's character isn't given room to grow outside of his bond with Jessie (the celebrity world is half-heartedly focused on, although there is a very good performance by Minnie Driver as a manager with no filter), there is a reason for this.
Starstruck is the story of its protagonist, her process, her path to maturity. Therefore, it is her desires that are explored, with that welcome complexity that so many female comedy characters are portraying, and in which men complement but do not define.
The Kominsky Method
Existential Despair For Two, Please
It's a comedy, it's a drama, it's about friendship, it's about what's important in life, it's about love, it's about nothing and it's about everything….. Chuck Lorre's series starring Michael Douglas, Allan Arkin, and Kathleen Turner is all that and, above all; the latter.
If you're expecting a huge plot twist, some action that will leave you fumbling, we'll tell you that it's not going to happen. It's the story of two friends who find themselves at the last stage of their lives and whose dialogue is true gold.
It has only three seasons that are quickly devoured and leave you with a "is it really over already?" look on your face, but it is, within its simplicity, absolutely marvelous.
Silicon Valley
Jobs Didn´t Even Write Code
Kudos. Five seasons of doing the same thing, with a spiraling structure, repeating itself installment after installment, and it's still funny. Very much so. Silicon Valley seemed that it would only reach those who like technology, who understand apps and the world that surrounds them, the geeks of the ins and outs of Apple, Google, or Facebook, or those who navigate the fluctuations of bitcoins. But his humor, perfectly balanced between the intelligent and the visual, between the joke about the latest technological idea and the most classic and even crude slapstick, works for everyone, for me, and probably you too.
A Brief Summary
We will have to see the ability of the creators of the series to find conflicts and possibilities to a structure that could well be resolved in the course of a movie. And for that, the central issue is the other characters. Here there seem to be several who can take over parallel plotlines, from the agent and his secretary (the hilarious Rosie Abdoo) to the owner of the hotel where Vance works (the veteran Christopher McDonald) through the diva's sympathetic assistants to the somewhat more predictable (and conventionally dramatic) conflict between the lady and her daughter with addiction problems (Kaitlin Olson, from IT, 'S ALWAYS SUNNY IN PHILADELPHIA). I, however, have enormous trust in these new defty comedic series that are coming out on HBO Max and will get back into it as soon as we can.
Until then, these four shows listed above will be the crack the pavement you will be able to stumble across enough time to take your mind off the wait for Hacks second season.
FAQs
Question: What does Hacks mean?
Answer: A person who is a professional at doing some sort of service, but does crappy work, or more adequately for this show, to Hack is to change or greatly modify something. Funnily enough, the producers talk about how hard it was to settle on a final name for the show, from apparently 150 options, including "The Gig" or "Humor Me"
Question: Will there be a second season?
Answer: Indeed. The series created by Lucia Aniello, Paul W. Downs, and Jen Statsky received the renewal announcement for a second season before the end of the first season aired. It will return with new episodes in 2022 to HBO Max.
Question: Who is Deborah Vance based on?
Answer: Rumor has it that Hack's main character Deborah Vance is based on, or at least has a smidgen of resemblance to the late Joan Rivers, an American comedian, actress, television host, screenwriter, and author.
She gained popularity performing comedic monologues on television programs beginning in the mid-1960s. Since then, she has been considered one of the most representative figures of live comedy.
Question: How many awards did Hacks receive?
Answer: Many. Buckle up over 26 Nominations and 10 Wins: Prime Time Emmy Awards for Lead Actress, Directing, and Writing, amongst others