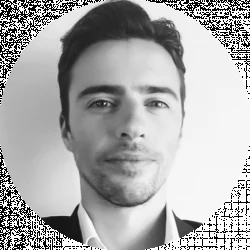 Latest posts by Roman Vogdt
(see all)
Mare of Easttown has, by all means, and by its own merits, become one of this year's biggest hits on the small screen. What started as an intriguing suspense tv show starring Kate Winslet, led to a small gem being discovered by thousands upon thousands of gob-struck new viewers.
And in such a way, its path to popularity has been constant, not trying any unnecessary shortcuts- letting the show's characters build up a bit of breathing space, in a way that creates that hook, alongside the main case that is the plotline of the whole story.
And in its closing, it has stayed true to the style throughout the whole journey, being able to come to closure in an excellent grand finale that shakes you, but leaves you with a good feel overall.
Coming Clean: Trauma
Putting the Pieces Together
The trauma that Mare has dragged along since the beginning of the show is truly something that becomes somewhat of a hidden compass that guides her actions throughout the show, without us ever being able to find out what this is, and nearly cripples her from the inside, making for all her visits to the psychologist. She does show, however, a very strong sense of what is right and what is wrong, making her character that more compelling and likable from the start, despite her suffering.
All these fine threads are then pulled together most masterfully, even those actions that seemed secluded to a secondary role or deemed unimportant, by the show's creator and screenwriter Brad Ingelsby, to always get to the bottom, and the underlying truth of these unmerciful stories.
The show's director, Craig Zobel, manages to combine a good level of suspense in the pace of things, and still slow down to show us all the intricacies of the small town where everything is staged. The bucolic setting is portrayed in a very natural way, setting it apart from other thrillers in its genre, and gives us an ending that very much reminds us of "silence of the lambs".
Kate Winslet Sets The Bar Higher
At first, we can all admit that it is hard to extract the actor from the role we recognize the most- I still admit I see Matthew Perry as Chandler, and probably always will. Titanic, however, very easily fades from view as Kate Winsley´s performance will knock you off your feet.
Kate Winslet was one of the great winners of the Emmys in 2021. The British actress is no stranger to Oscars, Golden Globes, Bafta´s, or Grammy Awards, but she proved to be unstoppable winning the second Emmy of her career for her role in Mare of Easttown.
More Endings Like This, Please
I didn't realize how much I needed good endings since I watched the Season 8 finale of Game of Thrones, may I say. And in these matters, Mare of Easttown has delivered superbly, one of the best of 2021. Barely seven episodes have sufficed to hook us with a case full of surprises, and many characters worthy of remembrance.
Will we have a season two? well, I don´t think even Mare of Easttown co-star Julianne Nicholson knows, as we can see here:
Alas, don´t panic. This is almost good news- doesn't finishing one good book off give you the momentum to start on another?
Shows You´ll Enjoy If You Liked "Mare Of Easttown"
While the proposal for a possible second season is still in the air, we have many other murder series with twists and surprises just as exciting and – perhaps more importantly – great characters, that drives us to keep turning on to the next chapter. I have selected for you four series that you have to see if you liked Mare as much as we did. Maybe paced differently, but along the same lines either for their imagery or storytelling.
Criteria for these recommendations:
Strong-headed female characters.
Crime-based drama´s
Nail-biting suspense-driven storylines.
Intricate, well-woven plot twists. Nothing too straightforward.
Mildred Pierce

: Tv Mini-Series from 2011, also starring Kate Winslet, a role that gave her her previous Emmy, and as a show won 5 primetime Emmys.

Broadchurch

: Tv Mini-Series from 2013, along the same lines as Mare of Easttown, enough to quench your crime-drama thirst.

Sharp Objects

: Tv Mini-Series from 2018, a tad more recent, with another brilliant main female role starring Amy Adams.

True Detective:

Tv Series, ubiquitous amongst most television enthusiasts, premiered the first season in 2014 and set the bar high for screenwriting in police investigation-themed stories.

Happy Valley

: This very decent crime drama aired back in 2014 to a lot of praise. It centers around the personal and professional life of Yorkshire policewoman Catherine Cawood.

The Flight Attendant:

I´ve not been looking forward to seeing Penny go when The Big Bang Theory ended, but here we´ve got her back! Kely Cuco stars as a not-so-sane flight attendant with grave misfortune and wrong timing.
Mildred Pierce
The Mailman Always Calls Twice
Filmmaker Todd Haynes, together with Jonathan Raymond, adapted a book by James M. Cain whose first translation to the big screen won Joan Crawford an Oscar. With Kate Winslet as the main protagonist, Haynes used the resources he had already shown in Far From Heaven, and which he would later use in Carol, to tell the story of the Pierce women, their ambition, their desire to forge their paths, and all the obstacles they must overcome.
Mildred is a divorced woman, and mother of two daughters, in the United States in the 1930s, the years of the Great Depression, when women did not have so much freedom to decide their future. She opts to open a restaurant to get ahead, but things are not going to be easy because she was used to a relatively high standard of living during her marriage and her relationship with her eldest daughter, Veda, who has artistic aspirations, is going to be a roller coaster of a ride.
Broadchurch
Getting A Bargain
In the seaside town of Broadchurch, as summer begins, the body of young Danny Lattimer turns up on one of the area's crowded beaches. A boy of 11 years, with no apparent problems, known in the village, with friends and an ordinary family. This event shakes the whole town, awakens the interest of the country, and provokes a series of events that reveal the secrets that all the inhabitants of the town keep.
At the forefront of solving this inexplicable event, Detective Ellie (Olivia Colman) and newcomer Detective Alec Hardy (David Tennant). Very different from each other, they are doomed to understand each other to work together, while dealing with the former's personal relationships in Broadchurch and the latter's turbulent past away from the village. This is, in a nutshell, a brief taste of 'Broadchurch'.
Sharp Objects
Drama From a Feminine´s Stance
After the premiere of Big little lies in 2017, that engaging story about marriage, marital violence, motherhood, work-life balance, and female friendship, I didn't feel like going back to HBO's normal. It was time for HBO to embrace femininity in its dramas, a genre where it had always had essentially male or mixed casts, and luckily this new tradition has been kept alive in 2018 with Sharp Objects, the adaptation of Gillian Flynn's novel.
To think that Sharp Objects had to be the natural successor to Big little lies was inevitable because of the parallels: it had been sold as the vehicle for two actresses of the stature of Amy Adams and Patricia Clarkson to show off, in the direction was Jean-Marc Vallée (the same who had directed Kidman and Witherspoon), and on top of that it had a mystery at the center. In this case, the disappearance and death of two teenagers in a town called Wind Gap, which brings back many painful memories for Camille, a tortured journalist who must move back into the home of her mother, Adora, to investigate the crimes for her newspaper, while trying to decipher the mysterious omens of her past.
True Detective
Man is the Cruelest Animal
You could say that True Detective is an eight-hour movie. All the episodes of the first season are directed by the same person, Cary Fukunaga, something unusual in the American series, and have the script (also solo) by Nic Pizzolatto, showrunner of the series. On the other hand, it tells a self-conclusive story. Nor is the narrative conventional with so many jumps in time in so few episodes. In addition, the chapters were full of clues pointing to different aspects of the story itself, meta-references that have helped to create the mythology of the series.
Hypnotic from beginning to end. For the setting, the treatment of the image, the Louisiana landscapes, the photography, even for the tone of voice of the protagonists. It is a dense series, which requires the viewer to have all senses switched on. It is possibly not for all audiences, but as David Simon said: "f*** the average viewer". Blessed be HBO and all networks that bet on series like this.
It is a thriller drama taken to excellence and the deepest level. Some people don't like this and I respect that. If you don't like this type of series and movies rather slow and "thinking", or simply prefer fast action or something without many complications, I don't recommend True Detective.
But let's face it. You´re coming from Mare of Easttown. You do like all the nitty-gritty down-to-earth psychological drama and intense and dark plot writing.
Happy Valley
The Female James Bond
We have us twelve episodes and twelve hours of top television quality, and just kicking off on the first installment we can feel that we are in front of something valuable, despite all the familiar references we can get watching something made by Coens.
The story is plagued by trauma, something that happened eight years earlier in the life of Sergeant Catherine Cawood, who divorced and raising her deceased daughter's wayward grandson. Resentment and torment resurface in her life when she is confronted with a case of kidnapping, drug trafficking, and misguided ambitions whose investigation leads her directly to her grandson's unacknowledged father. Happy Valley is ultimately a dramatization that gravitates around paternal-filial relationships and it places all this in collision with the destructive energies of sexual psychopathy, horrors of violence, and an underlying dark tone. Definitely worth the watch.
The Flight Attendant
Oops I Did It Again
Determined to turn the page after her great work on the sitcom The Big Bang Theory, actress Kaley Cuoco stars in an 8-episode miniseries in which she plays a flight attendant whose unbridled life leads her to become involved in a brutal homicide at a Bangkok hotel. While everything is set up for a classic "who done it", The Flight Attendant treads much more interesting paths by embracing themes such as loneliness, work, and social pressures.
Based on the novel by Chris Bohjalian, the original HBO Max production begins with Cassie waking up in a subway car not quite sure how she got there, with little more than flashes of the previous night's debauchery and excess. It doesn't seem to be the first time it's happened to her, as no sooner does she arrive than she's back out in her impeccable stewardess uniform for a trip with Thailand's capital as her destination.
Brief Summary
You could have taken up dancing lessons. Gone to Ikea for a 4-hour stroll around the furniture to swap for your perfectly alright couch. You could have begun watching all those french movies to beef up your french, that you´ve been intending for ages.
But the truth is, your couch is damn fine, and you´ve got to make the most of the streaming services you´ve already paid for, and Mare of Easttown was just SO IDEAL for kicking back after work and not thinking about much, getting excited, and waiting for all the payoffs the show delivers.
And who doesn't love Kate Winslet by now?
Well, now, thanks to us, you´ve got 4 more shows to sit down and get feasted with. A worthwhile decision and a chance to invite your new friend over, or even get a family member hooked at the same time to the same show as you. And I´m certain I saw vegan popcorn on an ad, the other day going down Tesco´s aisles. Fancy some?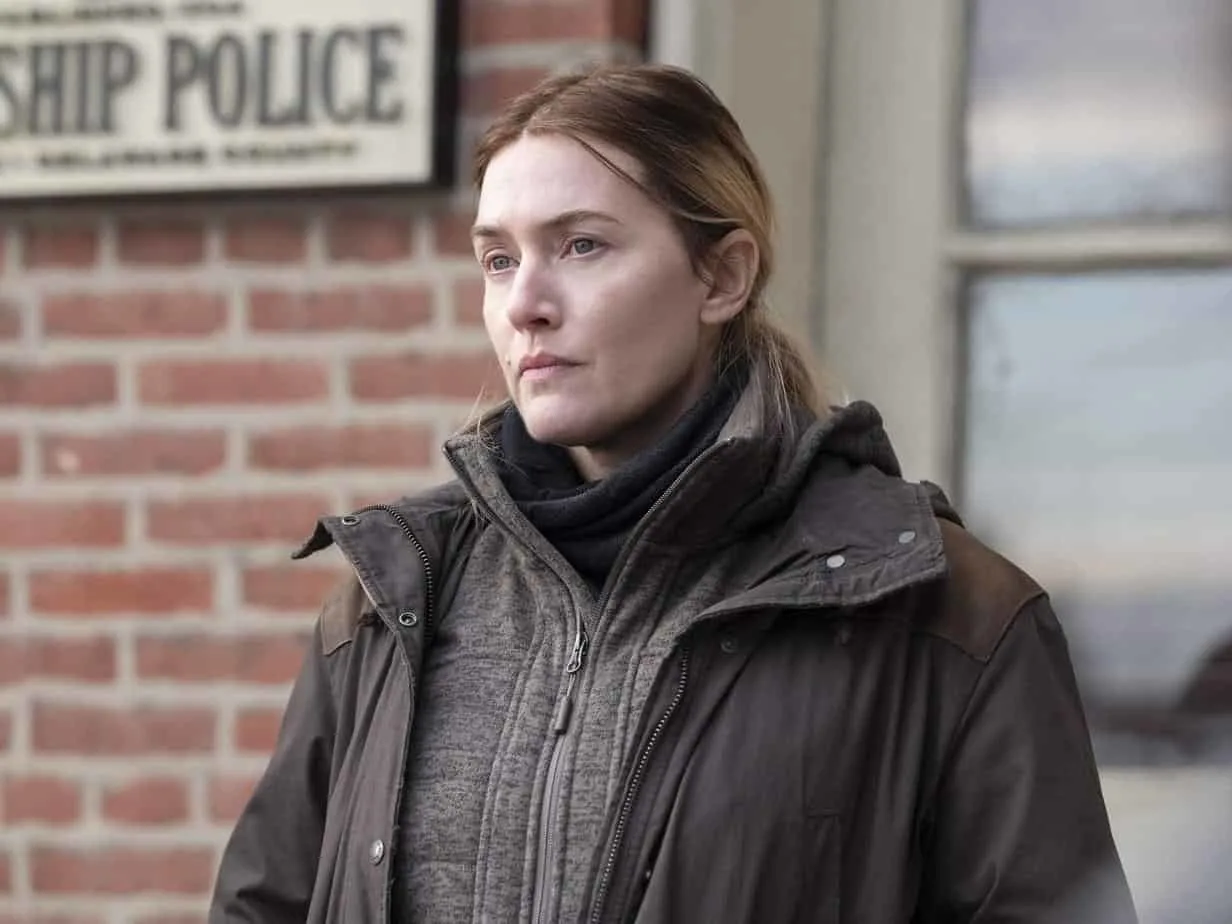 FAQs
Question: Where is Easttown?
Answer: Easttown is a fictional place in Pennsylvania. The series in question was filmed, however, in the southwestern area of Philadelphia, in Chester County (where Brad Ingelsby grew up) and Delaware County, might I add, before the Covid-19 pandemic.
Question: Will there be a second season?
Answer: Maybe. The series has been so well received by the public and critics that they are being asked non-stop if there could be a second season. And, at the moment, it is not ruled out.
It is striking that Winslet did not rule out participating in a hypothetical second season during an interview with the website TVLine.
Question: Is Kate Winslet English or American?
Answer: Kate Winslet is indeed English, though her enviable acting and pronunciation skills have left everyone astonished.
Question: How many awards did Mare of Easttown receive?
Answer: 10 wins and over 30 nominations. Winner of Emmys for lead actress, supporting actress, production design, and supporting actor.